What another crazy week here at The Hundreds Homebase…
Tommy Hilfiger makes a visit to Vernon.  Can't begin to express how influential this man was to my own design career, let alone my youth cultural upbringing.  Tommy was so much of the '90s skate aesthetic to me, I have yearbook photos of myself in his polos and baggy khakis… his attention to detail was always appreciated – from the minimally accented button-holes to the odd placement of embroidered trims.  It all came full circle as I walked with him through our line and he broke down the importance of exterior and obvious branding, from logos to color schemes.  All respect is due…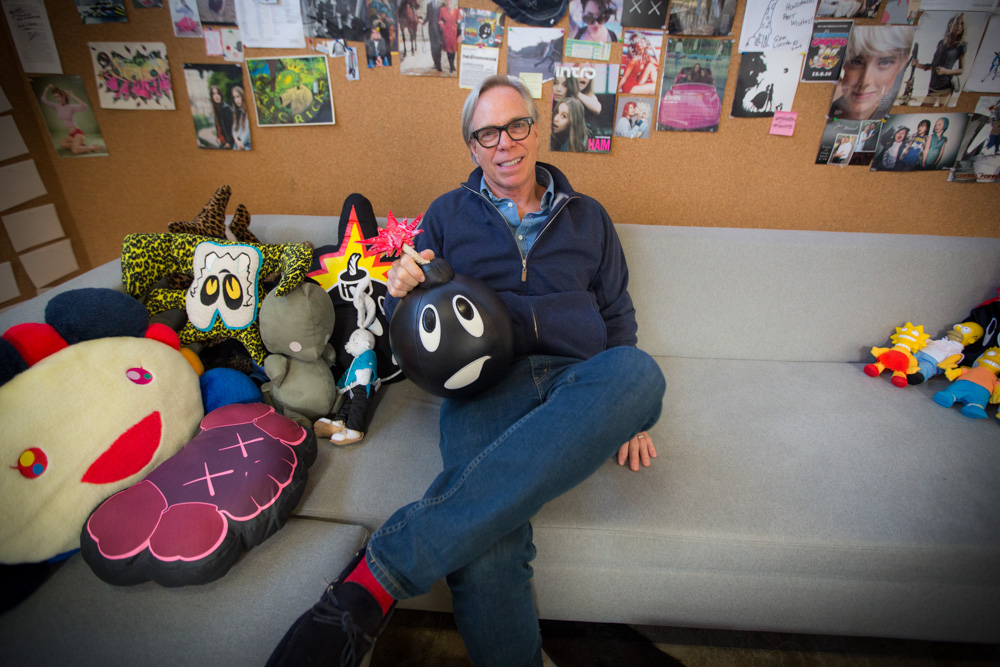 The lovely Vitti and just-as-lovely Joshy of Rebel 8 also land at The Hundreds Homebase. These two have become some of my better friends and favorite people in this industry.  I learn so much from them and leave our conversations always with a fresh perspective on our own project.  Every brand has its unique story, its own struggles, and its own life.  Everyone's got their own style, their own intent, and own mission.  But that doesn't mean we can't all encourage each other – and most importantly – learn from one another.  That's why I appreciate Rebel 8.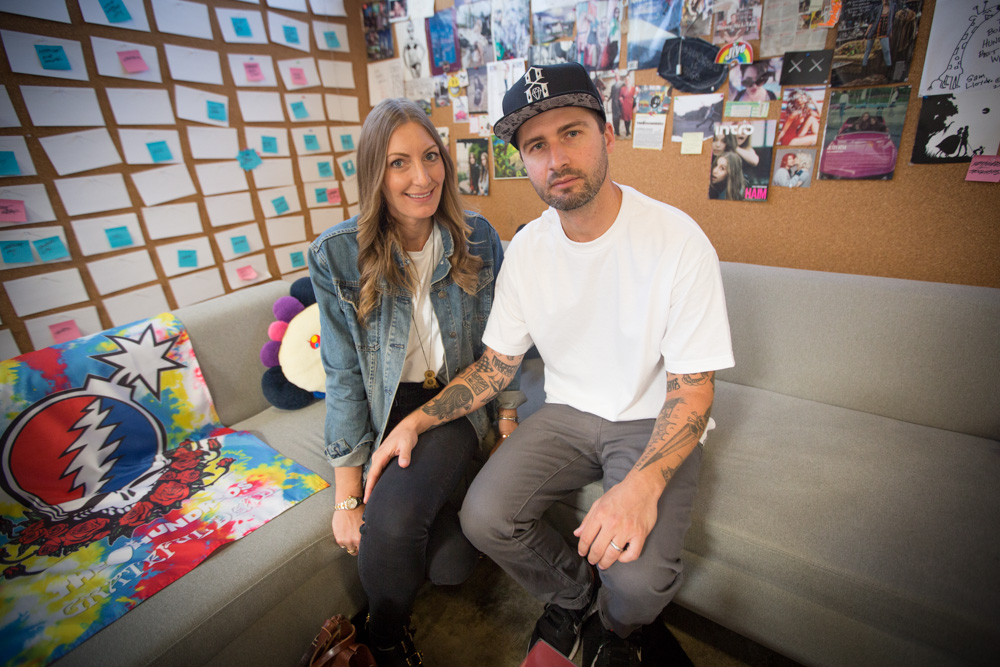 Alyasha Owerka-Moore. You should be well familiar with him by now if you've been following The Hundreds.  I've had just a handful of mentors in my personal career; Aly is certainly one of them. This man not only guided me through the initial steps of apparel design, but has educated me profoundly in the history of streetwear, skate, and fashion.  Today he is taking us through the PF Flyers timeline, and the pervasive influence the legacy athletic shoe company has.  Hopefully we can figure out some way of collaborating together because the story is just so good not to tell…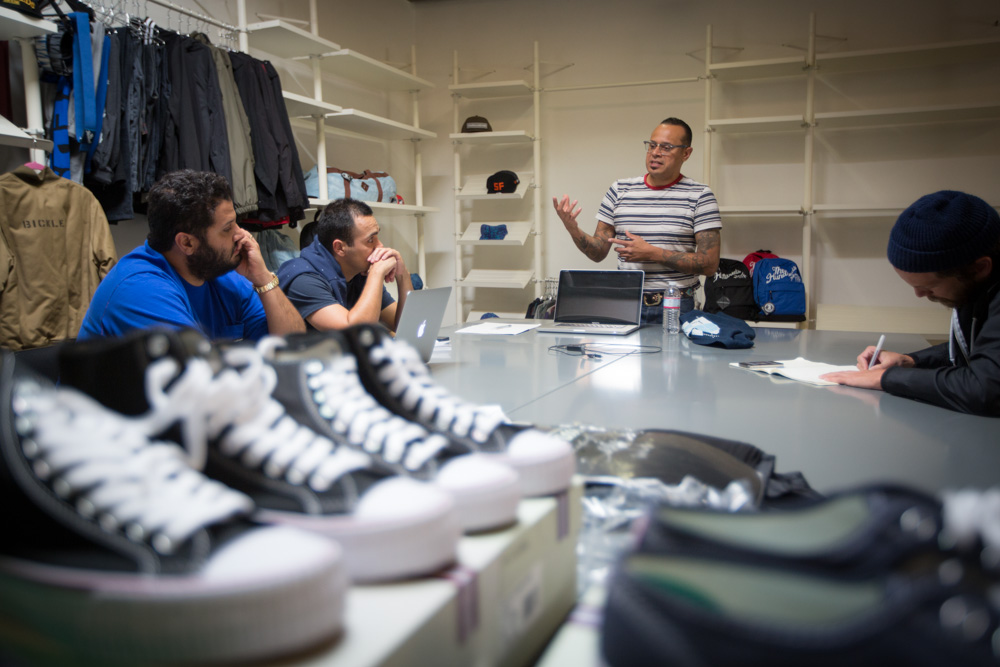 And Alexa Demie is here this afternoon to map out some upcoming lookbooks for The Hundreds. She styled the most recent collection – as seen in our current print lookbook – and did such a fine job that we invited (okay, begged) her to come back and work her magic again.  Yeahhhh Alexa.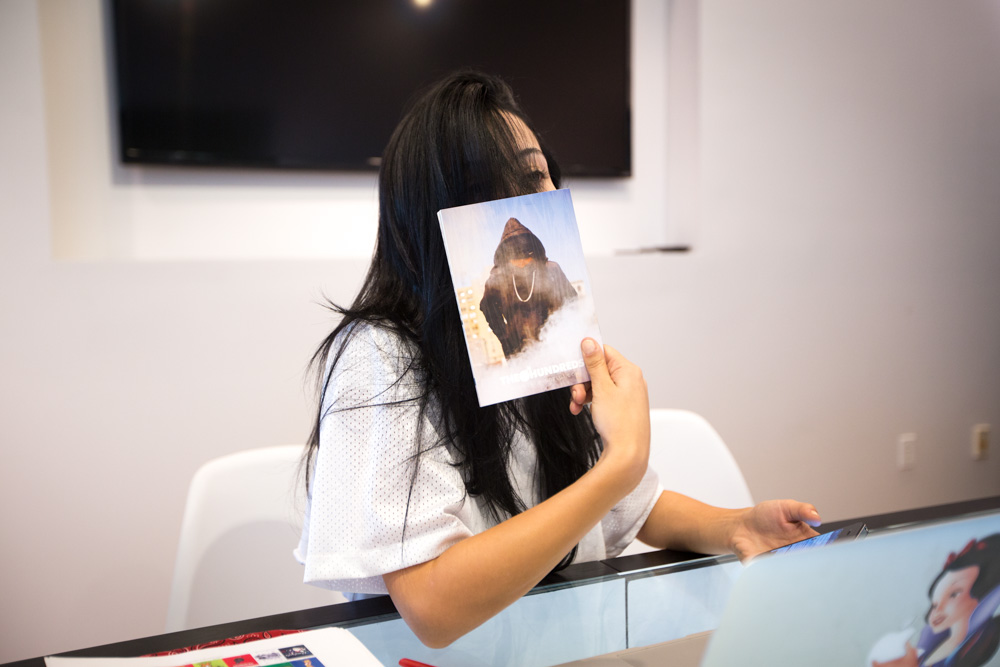 by bobbyhundreds