Downtown Los Angeles really has some of the best restaurants in the city these days. There are the old favorites like La Taquiza, Yang Chow, Sushi Gen, and Fisherman's Outlet, and then there are the new guys like the Lazy Ox and Bottega Louie. A couple years ago, Gram & Papa's opened in the heart of the Fashion District. It's a very simple eatery with emphasis on atmosphere and fresh, distinct, and delicious food. The best salads and sandwiches downtown, for sure.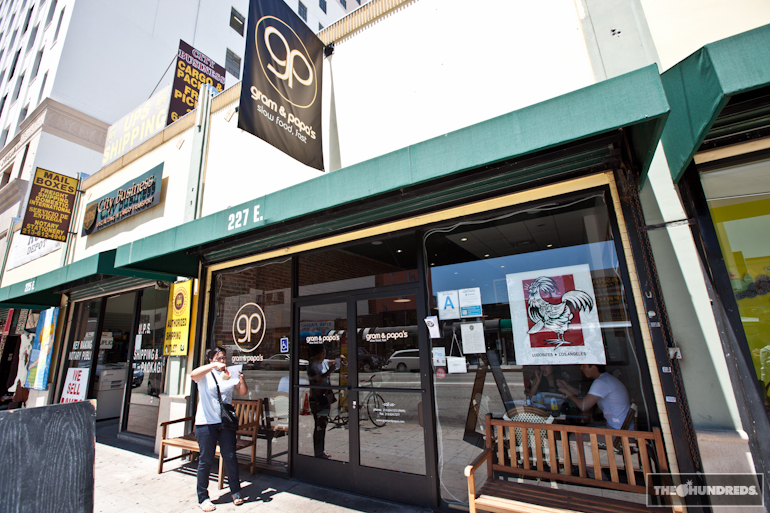 Michael's the owner.
A few reasons why I love this spot. It's always crackin', for one. Downtown's kinda tricky, if there's good food, the clientele's usually not so palatable. If the scene is uppity, the food sucks. Gram & Papa's is the one joint where you get all the coolguys and hotchicks, no matter what time of the day, no matter what day. It always feels like you're in New York or something when you're in here, definitely far from the throes of Santee Alley. The staff even rock UNDFTD x Gram & Papa's collab t-shirts.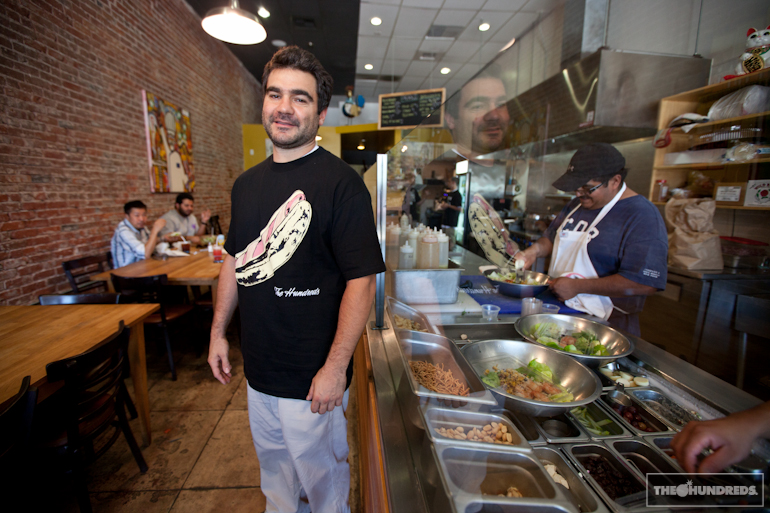 Another reason why I love it: the food. Obviously. My go-to sandwich is the chicken salad, which is served on a pretzel bread bun. Fresh watermelon juice doesn't hurt either. But really, you can't go wrong with anything here.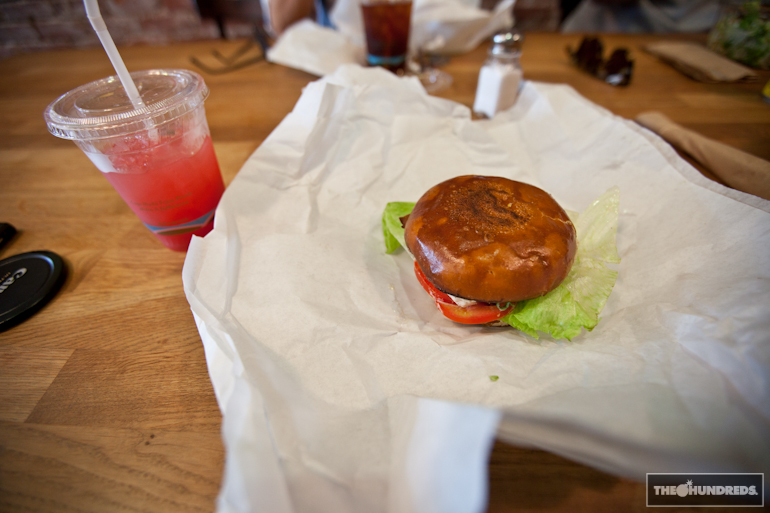 And lastly, you're always bound to run into someone familiar. Like Barmak. It's been years since we've seen him. Barmak owns a brand called Scifen that you may be familiar with, if you're coming from the urban/streetwear scene. He's been laying low for the past couple years but now Scifen is back with a whole new look and attitude. But for now, Barmak's ready for that Gram & Papa's salad.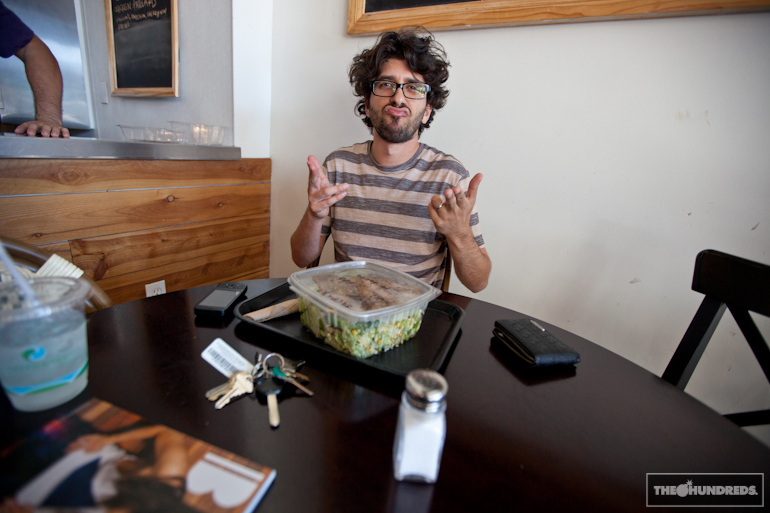 by bobbyhundreds