Here we are in the dead of July and I can barely keep up. I feel like the world is changing everyday, so fast and profoundly, that it's almost unrecognizable at daybreak. Then there's my own work and family to stay abreast of. I look up and half the year has passed. We're careening towards the final chapters of 2015 where we're preparing some really cool projects for you guys. The Hundreds and Back to the Future. The Hundreds, adidas, and the NBA. The Hundreds and Pepsi! It's a milestone year for The Hundreds, but even moreso, Ben and I. These are all of our career highlights coalescing at once.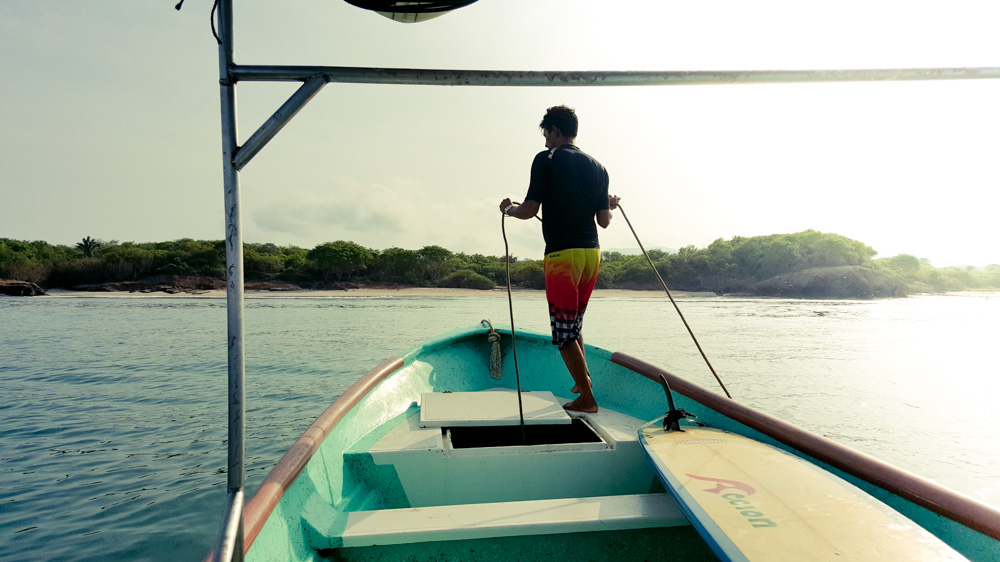 That being said, I escaped the city for a bit and found a sanctuary in the heat and humidity of Punta Mita, Mexico, a small surftown outside of Puerto Vallarta.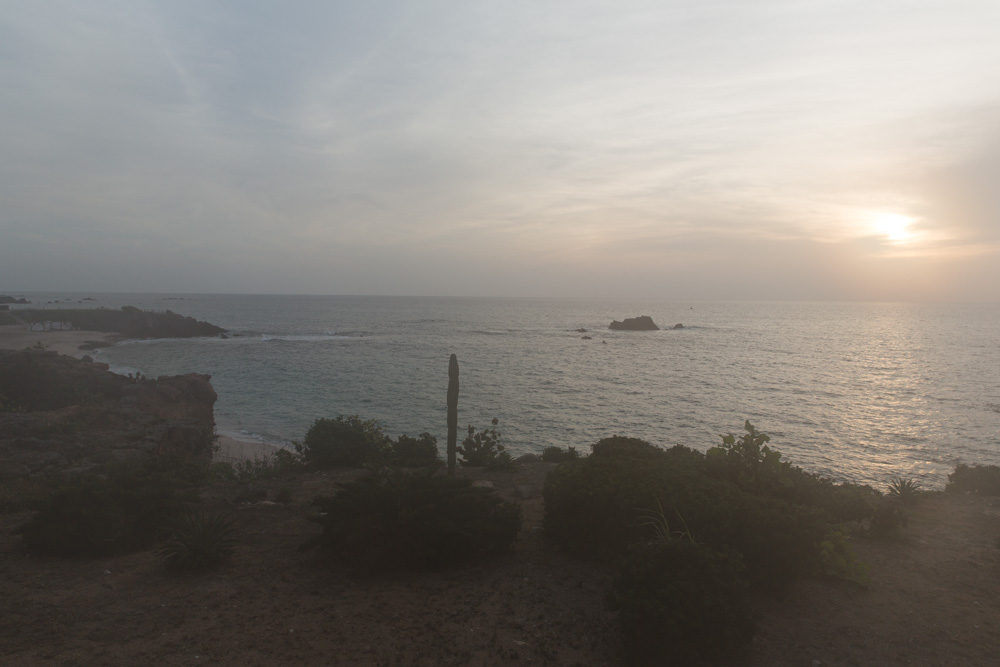 I cleaned up a couple books while I was here. Etgar Keret's new memoir. And Stephen King's latest bestseller. Oh, and this lobster molcajete, a traditional local stew with cactus, cheese, and chorizo.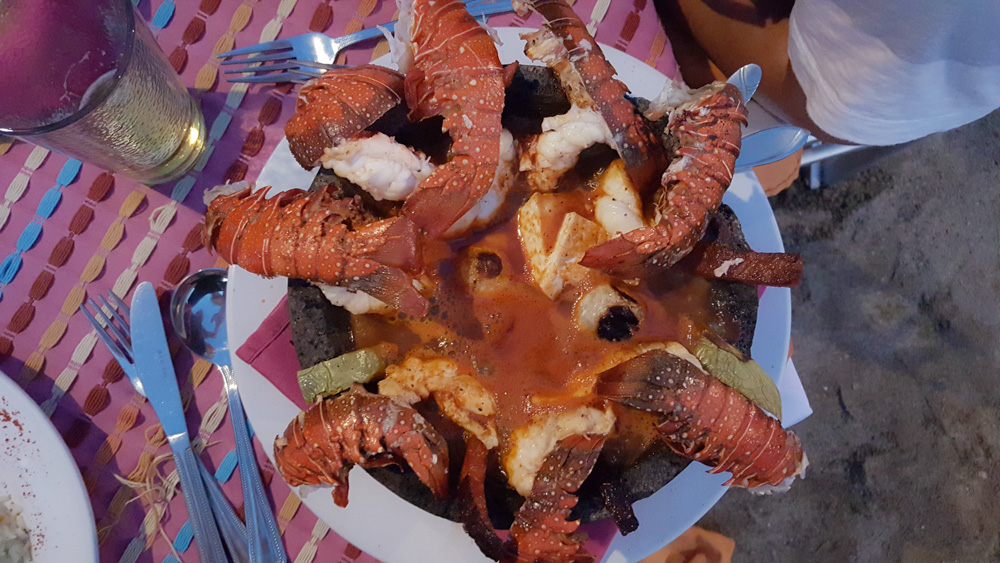 If you're into fresh seafood, lonely waves, and cold Mexican beers, do I have a place for you…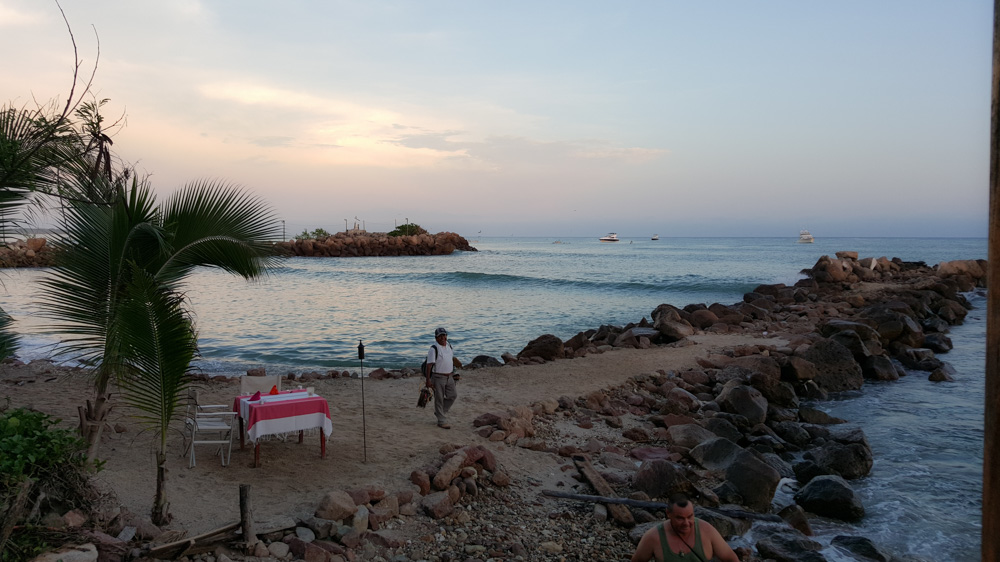 Back to life, back to reality. It's the kind and clever folk from The Coveteur. For the first time, I let the Internet into my house to showcase how I live on the other side, the inside.. My interview goes live any day now.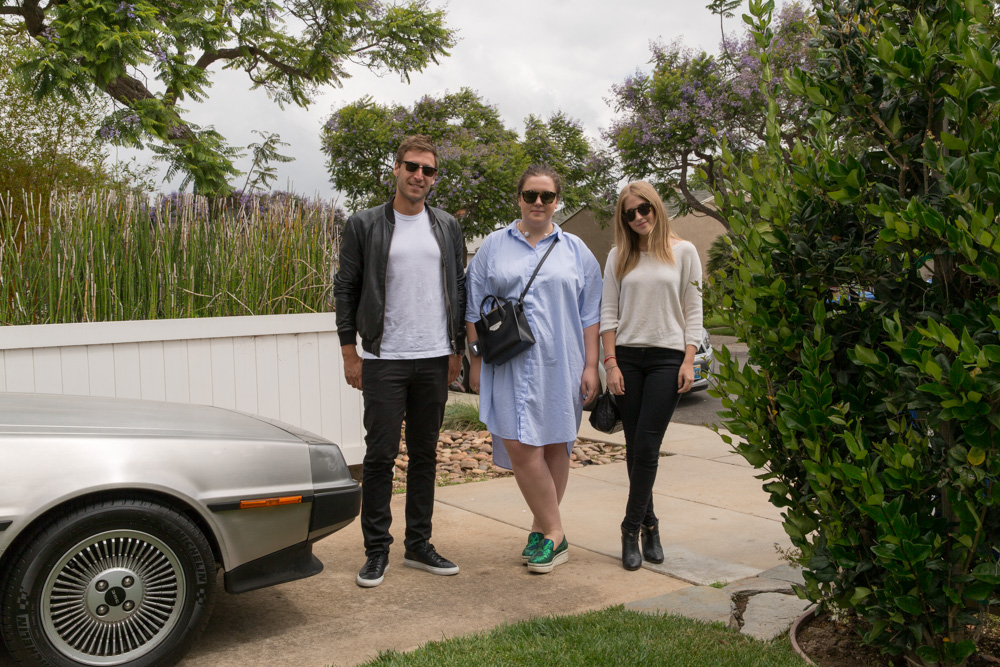 It's the summer of the white sneaker, and it's the summer for People footwear.  (Read our profile on People HERE)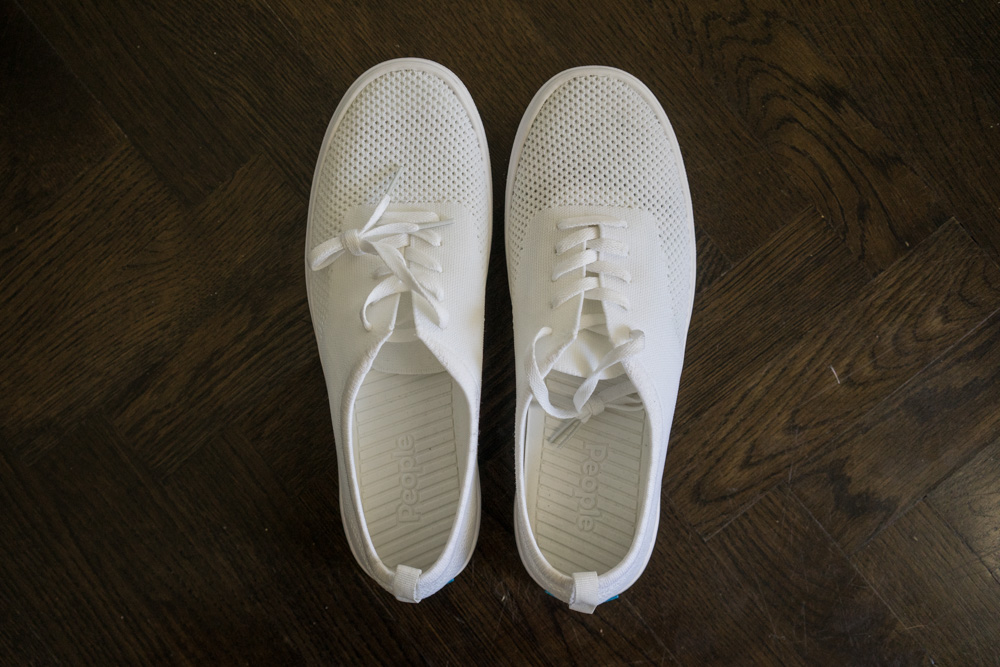 I'm spending more and more time in Orange County these days. LA, please forgive me.
But I have good reason. Jim Gray, for one. This man is responsible for so much of my childhood inspiration.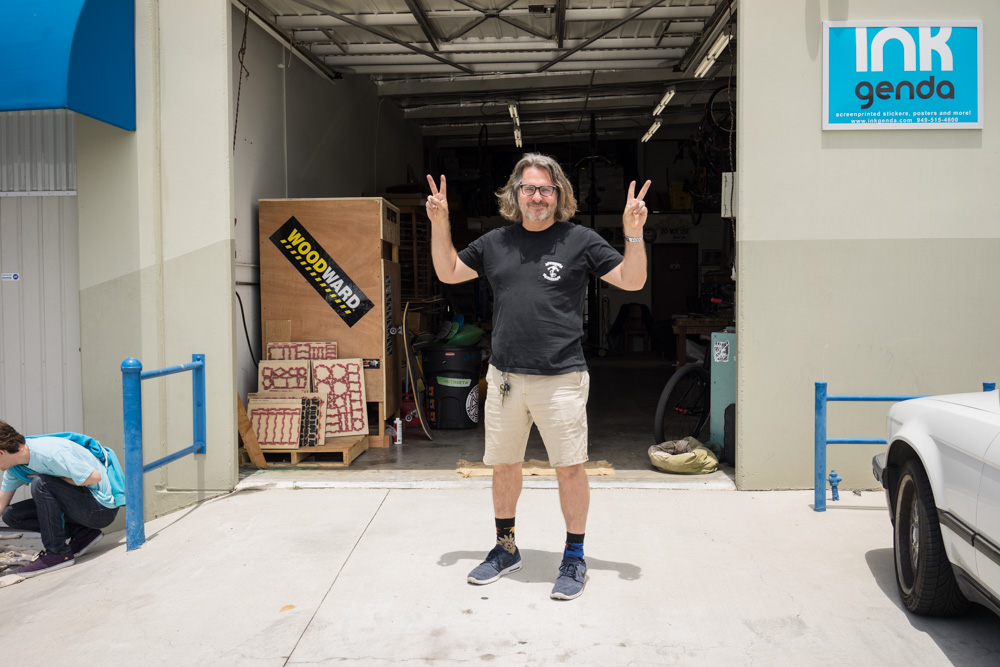 '90s skateboarding nostalgia is overwhelmed by Rocco's contributions, but my brightest memories direct to brands like New Deal, Think, and Blockhead. My first skateboard was an Acme "Classic" striped slick. My first wheels? Some Formula 1s.
Jim Gray did that.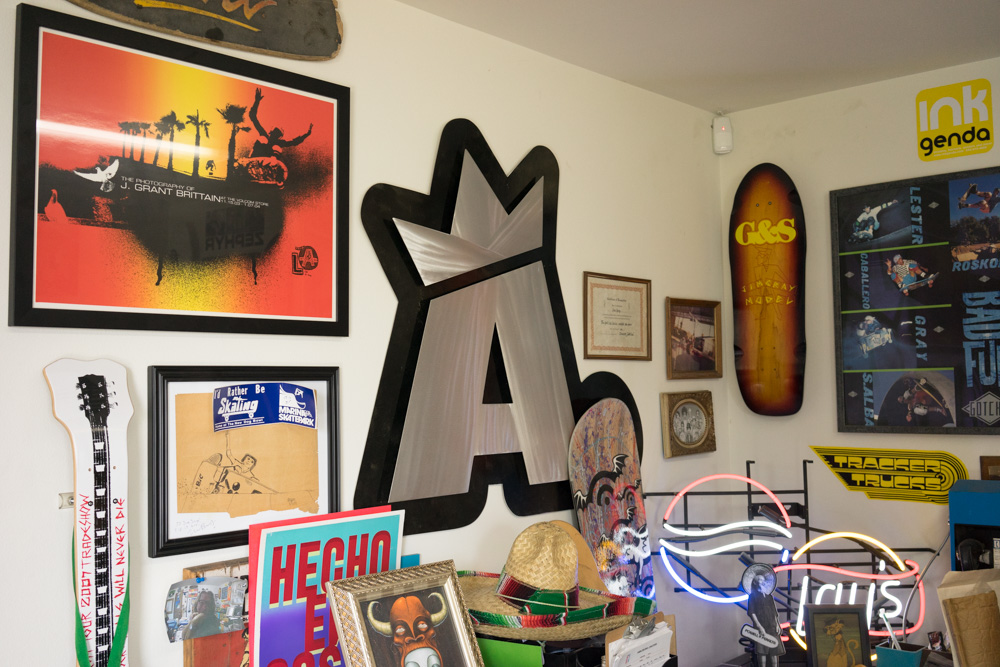 He was also responsible for the mythical single bearing skate wheel.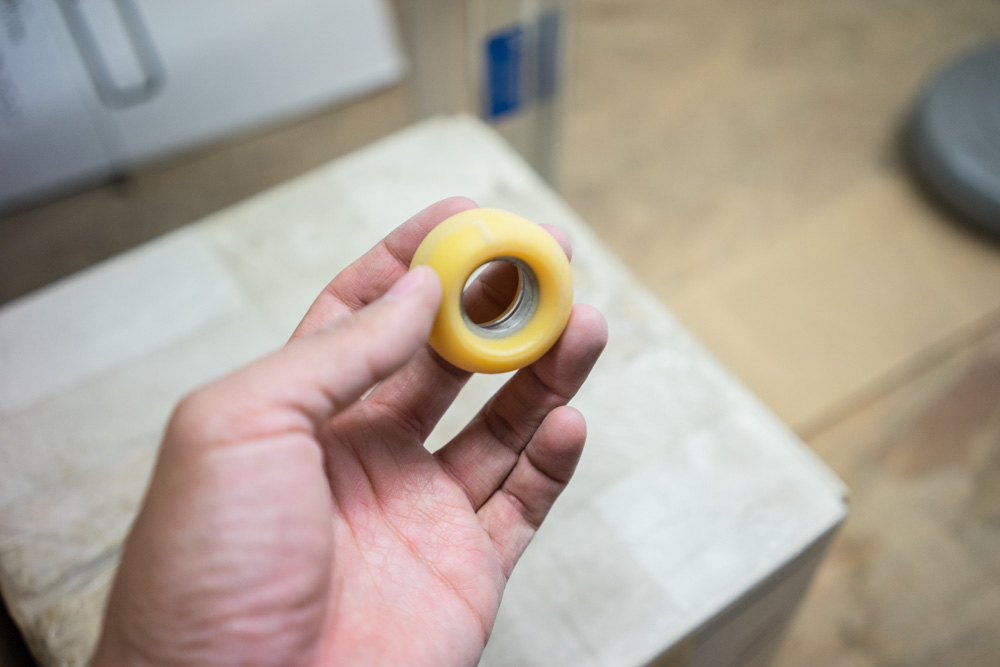 What about these? Skate nerd gold.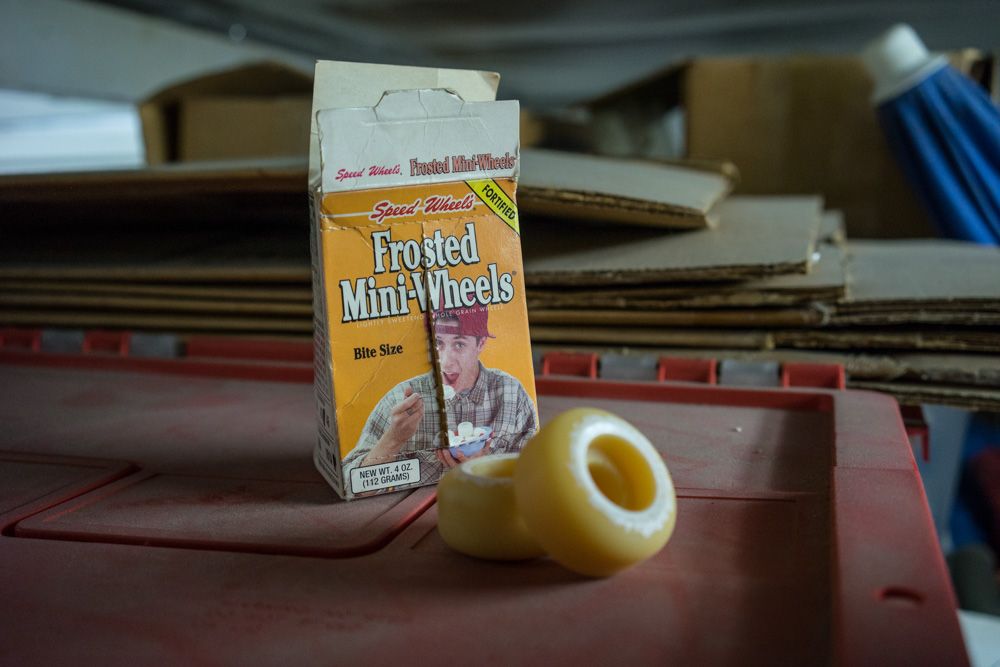 Jim's attic is wall to wall with skateboarding relics, most of which even he hasn't unearthed in decades. We'll be coming back here soon with a couple video cameras – this is also the appropriate time to let you know that something big this way comes from The Hundreds and Acme…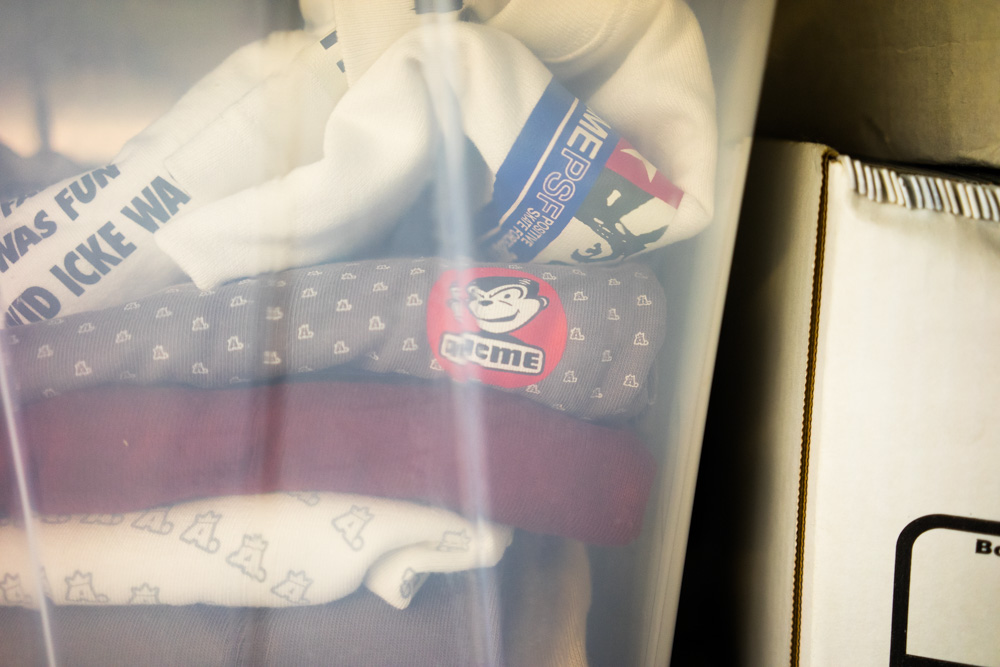 Sweet quiver.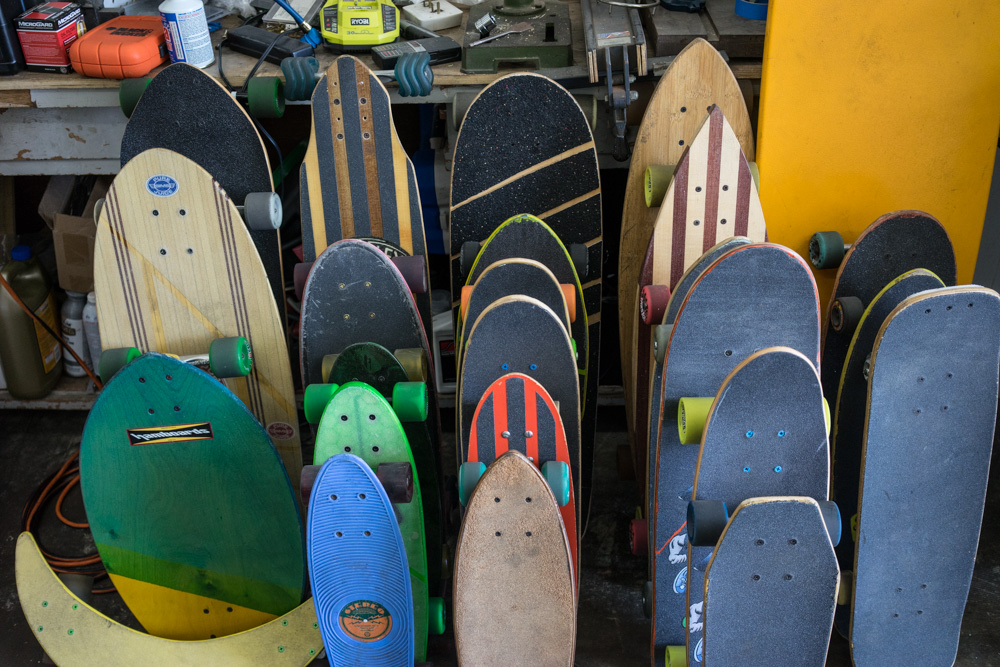 Lots of stickers 'round here.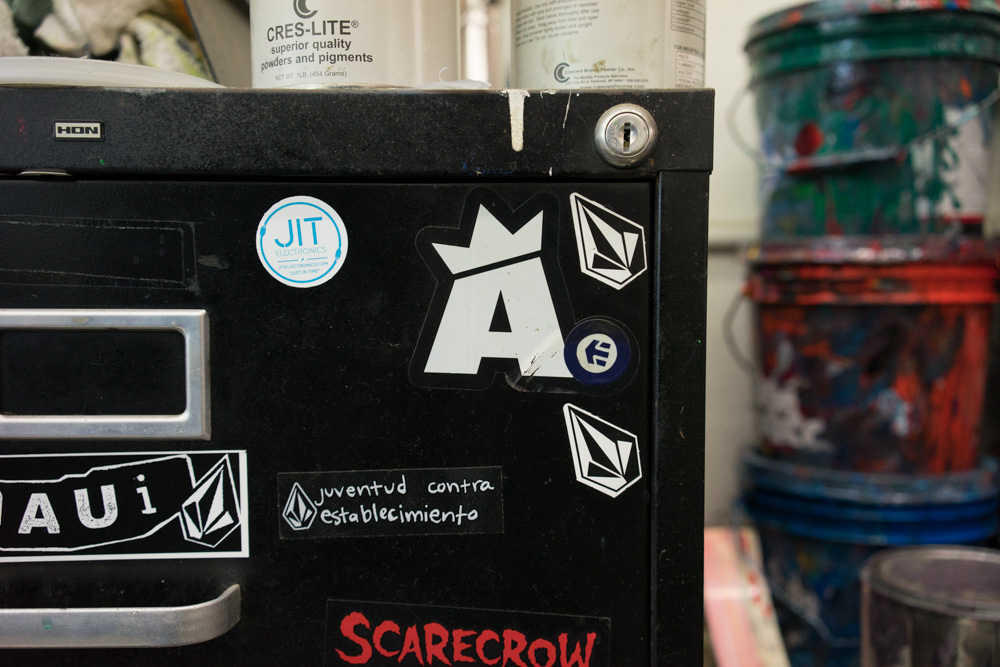 Because, you see, Jim also owns industry sticker manufacturer, Inkgenda.
I don't care what you say, this is the most important sticker in action sports history. And Jim has been making them from the start.
The elusive Volcom stone.. Which reminds me. I'll be headed back out this way again this summer to sit down with Jason Steris and tell the story of the Birkin Bag of skate/snow/surf stickers.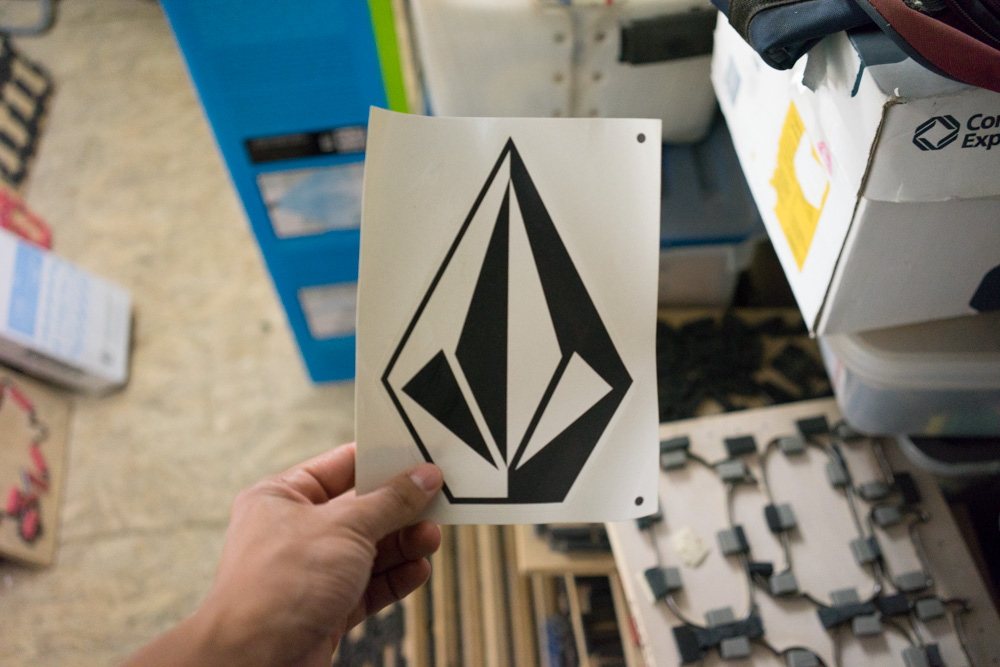 Jim prints everyone's stickers. You just didn't know it.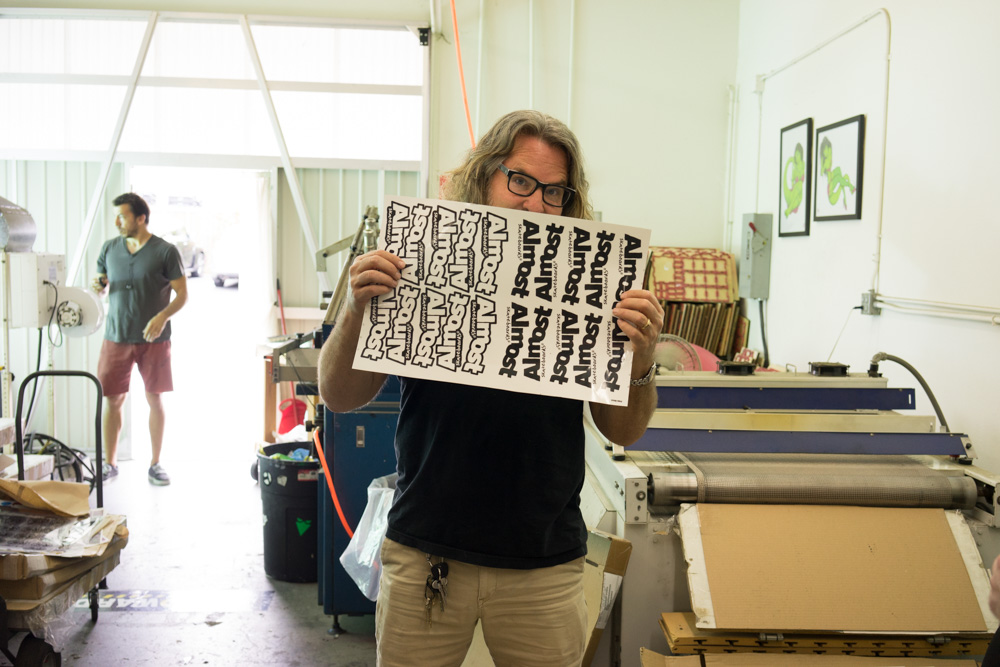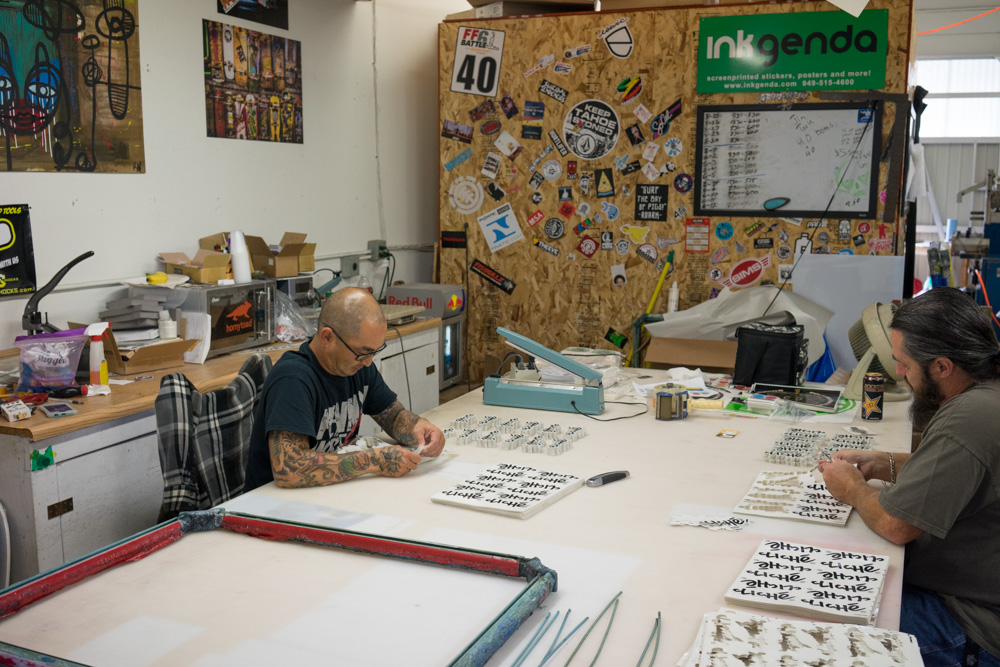 Have you ever thought about how they actually do this? These are what the die-cuts look like: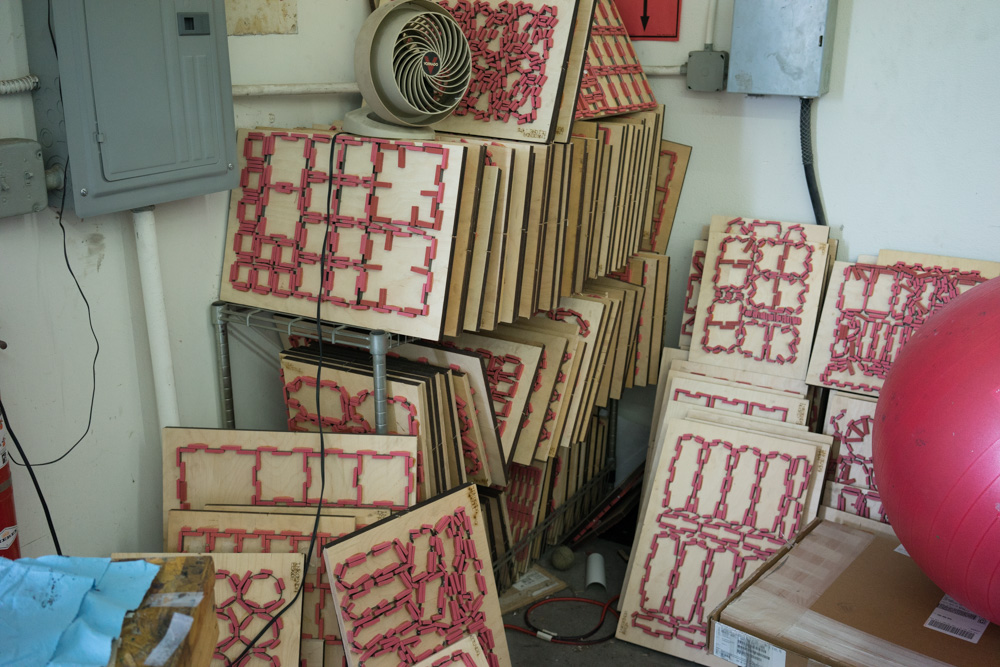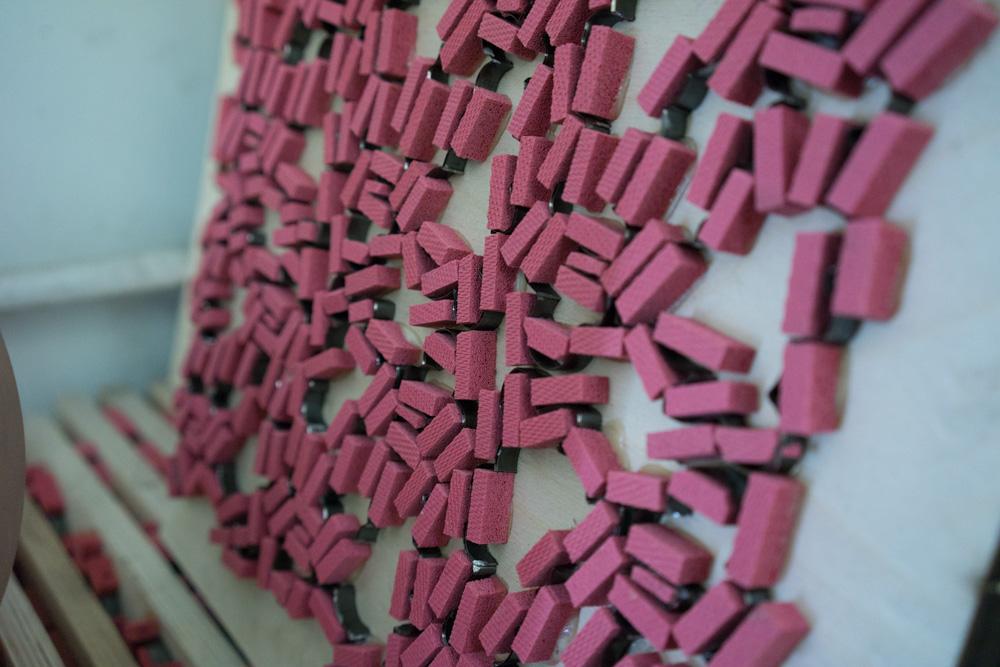 Speaking of making and taking history, I ended up at the Village Recorder earlier this week. A former masonic temple in the '20s, this building then housed the Maharishi as he introduced transcendental meditation to Los Angeles, and then became a fabled music  studio.
The Bodyguard soundtrack was recorded here. Lady Gaga's albums, the Chili Peppers, Nine Inch Nails, Fleetwood Mac, Barbra Streisand…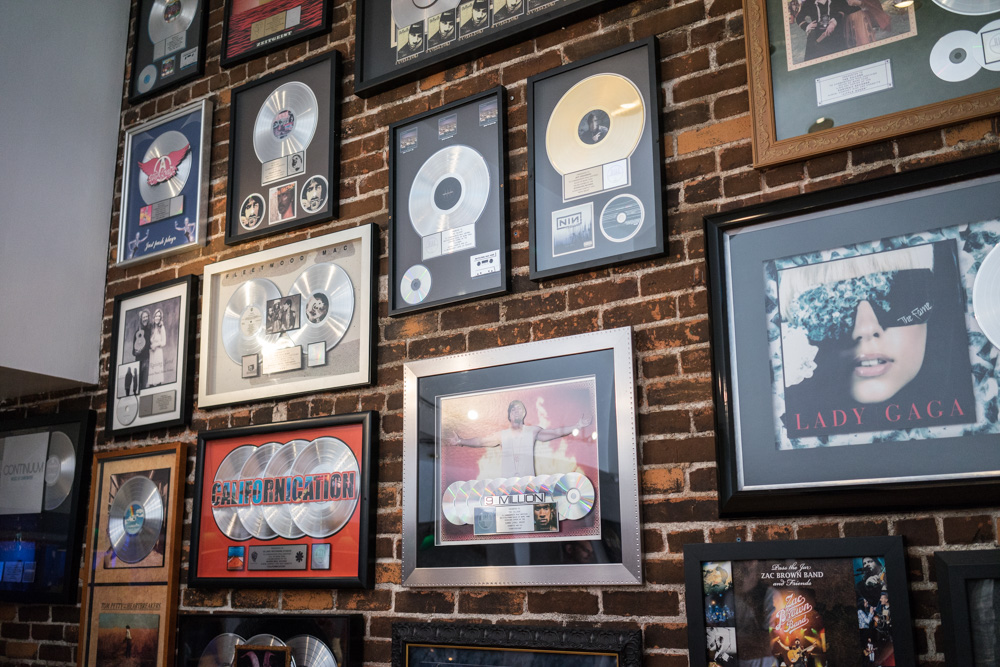 I mean.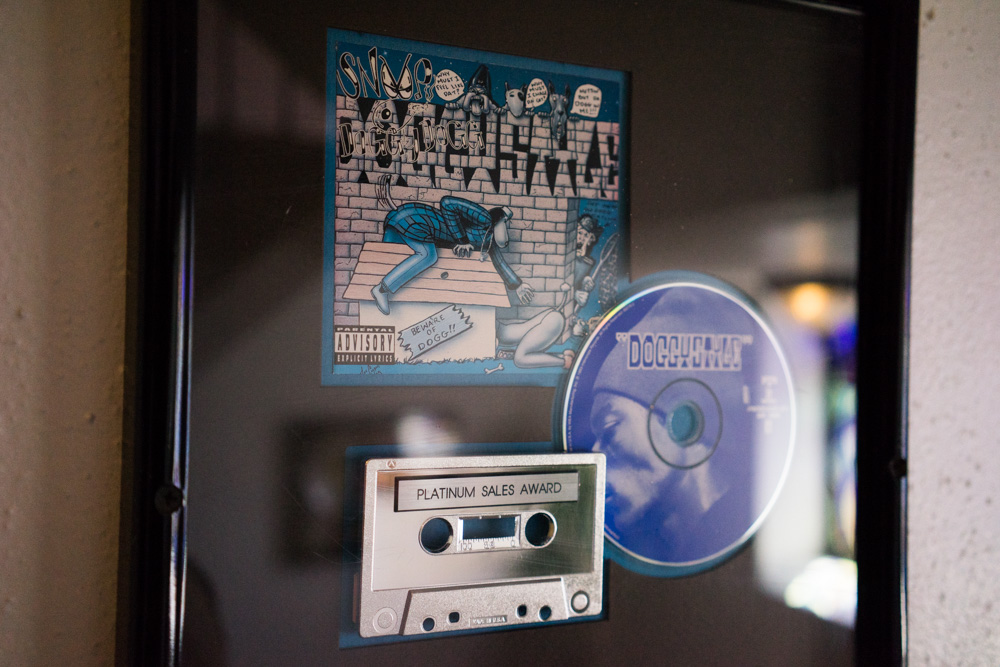 Yeah, dude.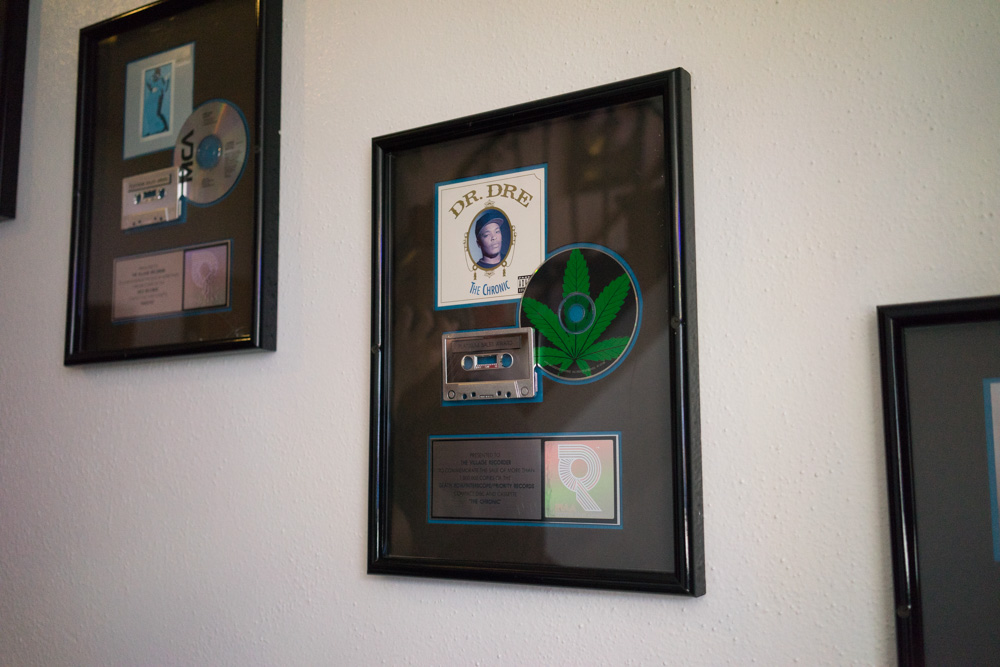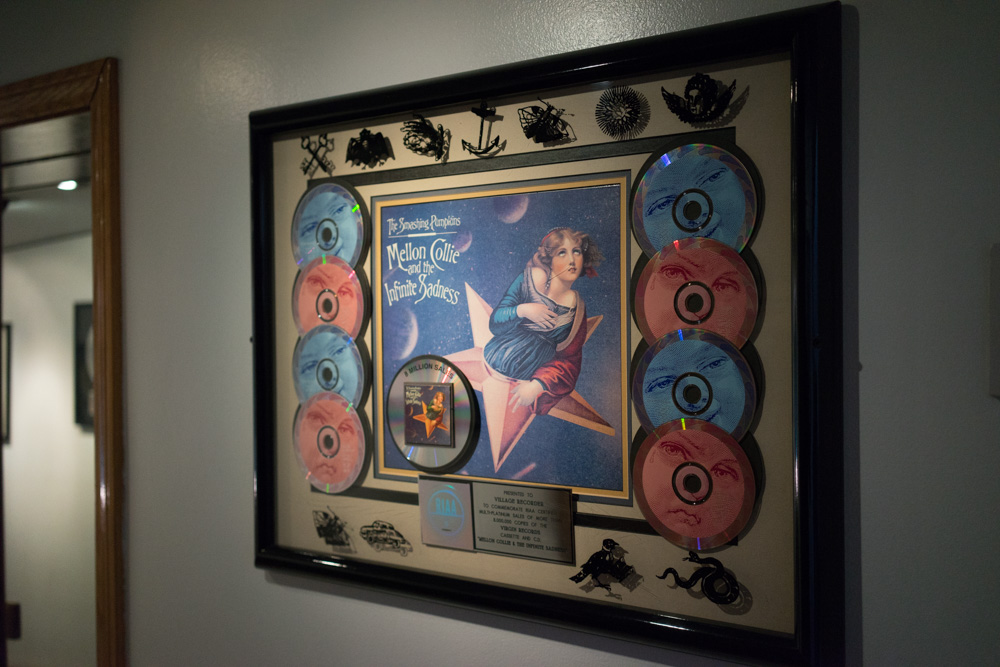 !!!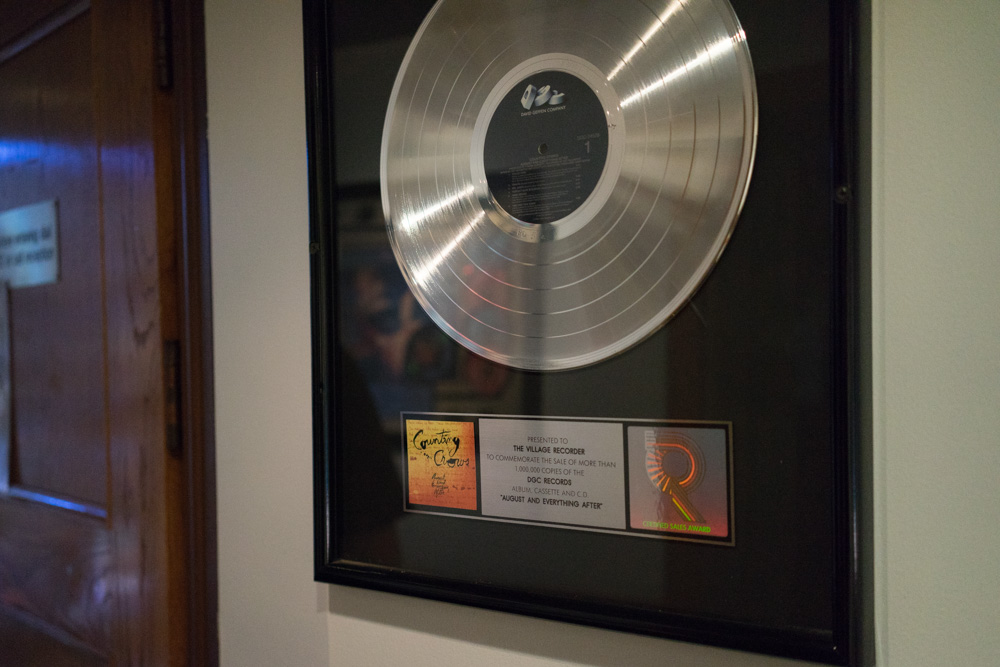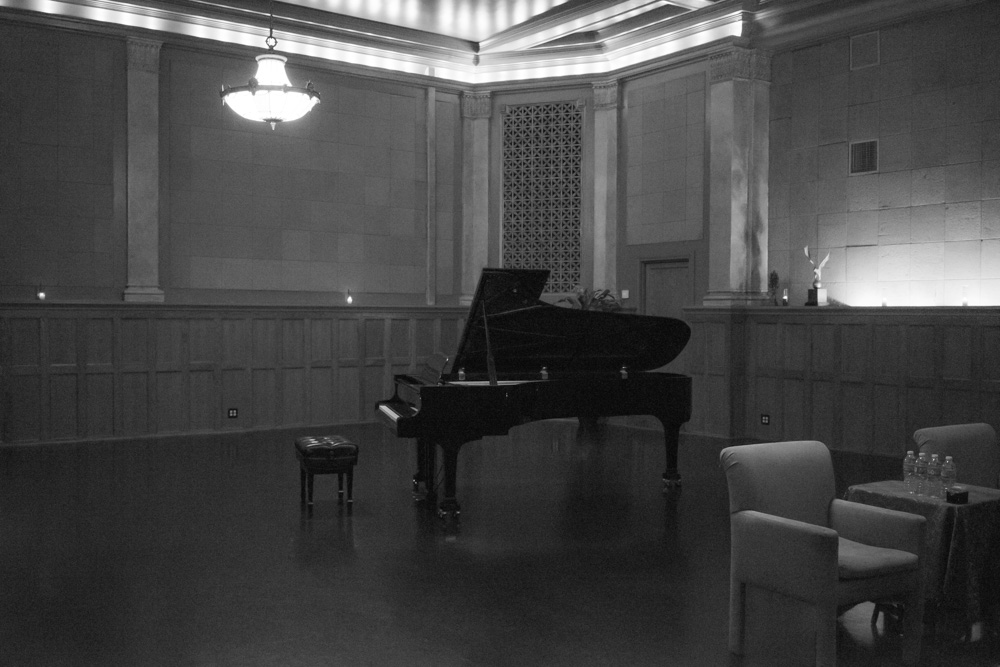 Guess what else I found here?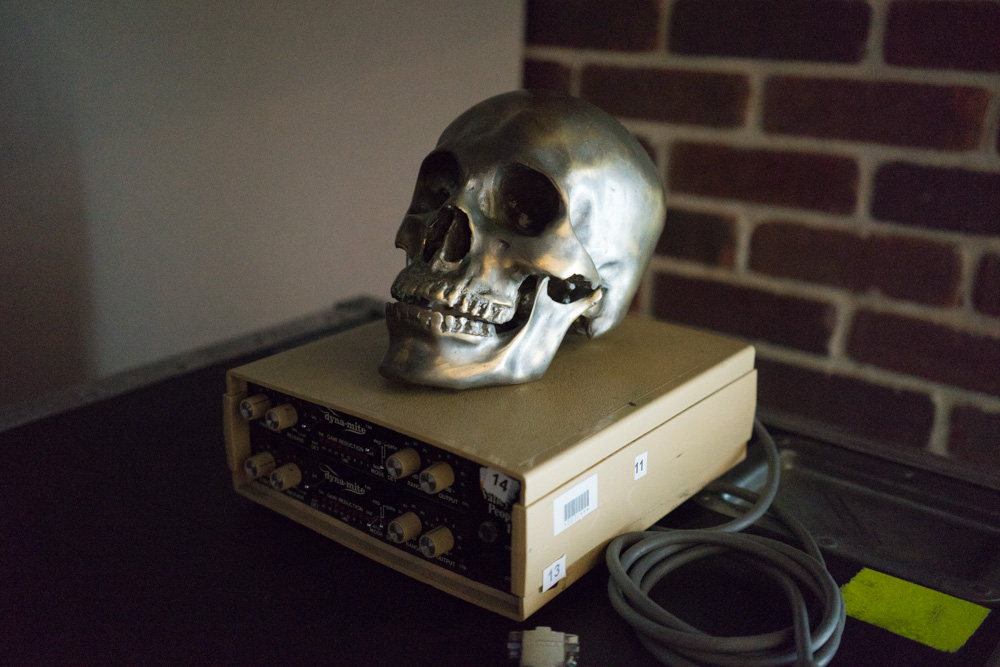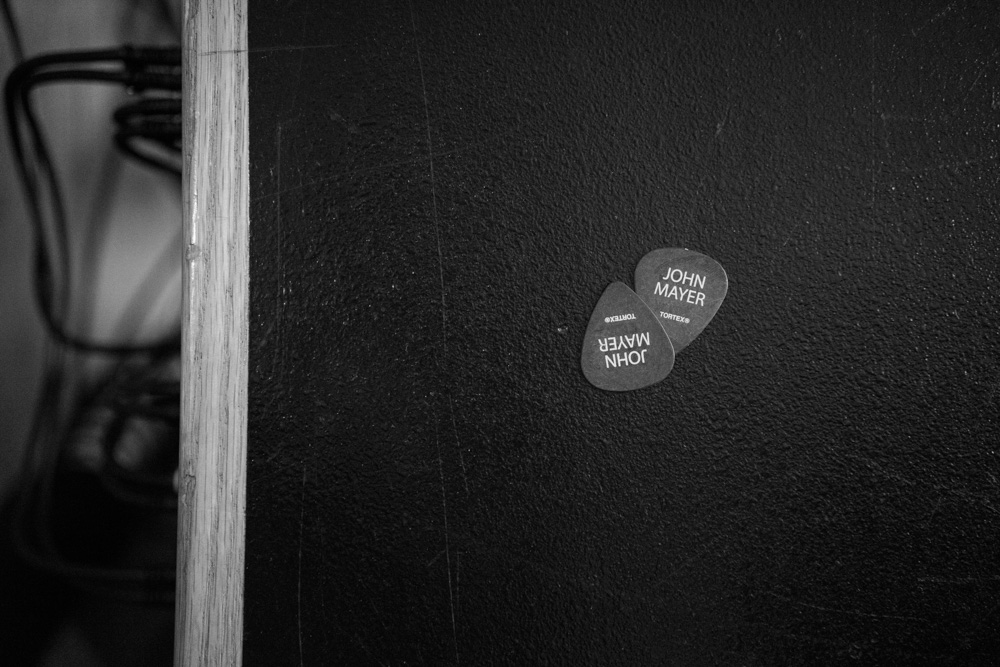 This guy?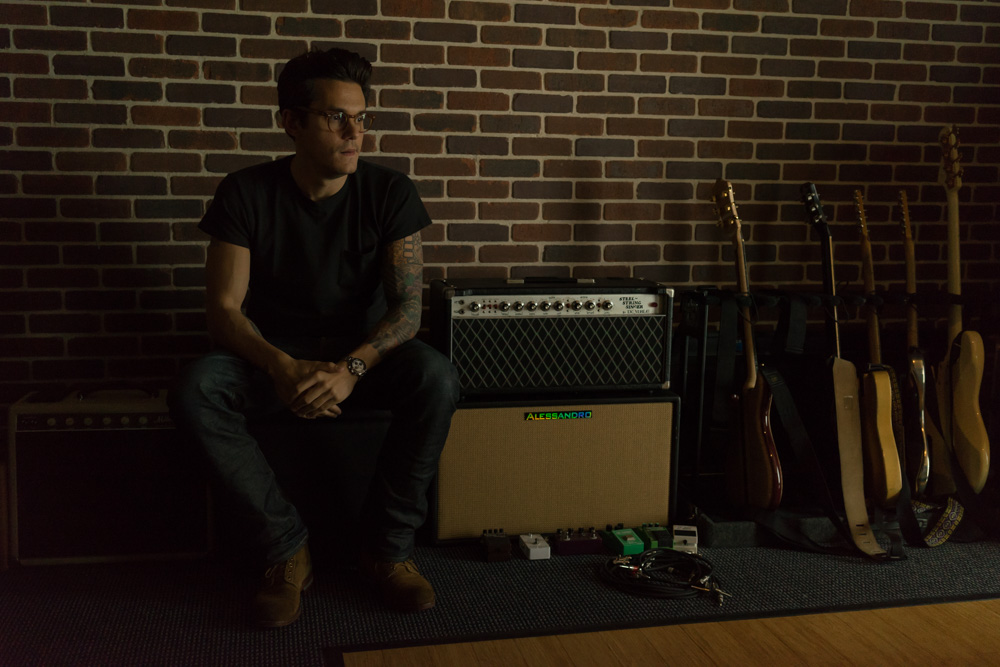 Meanwhile, on the other side of town in the eastest of Los Angeles, sits Trevelen patiently.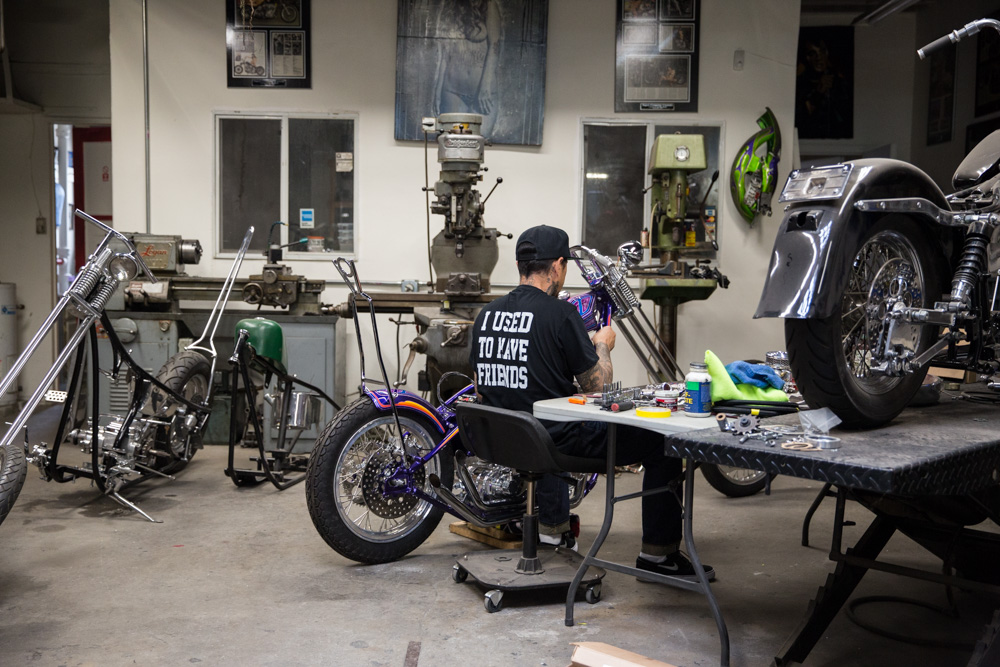 It's Super Co.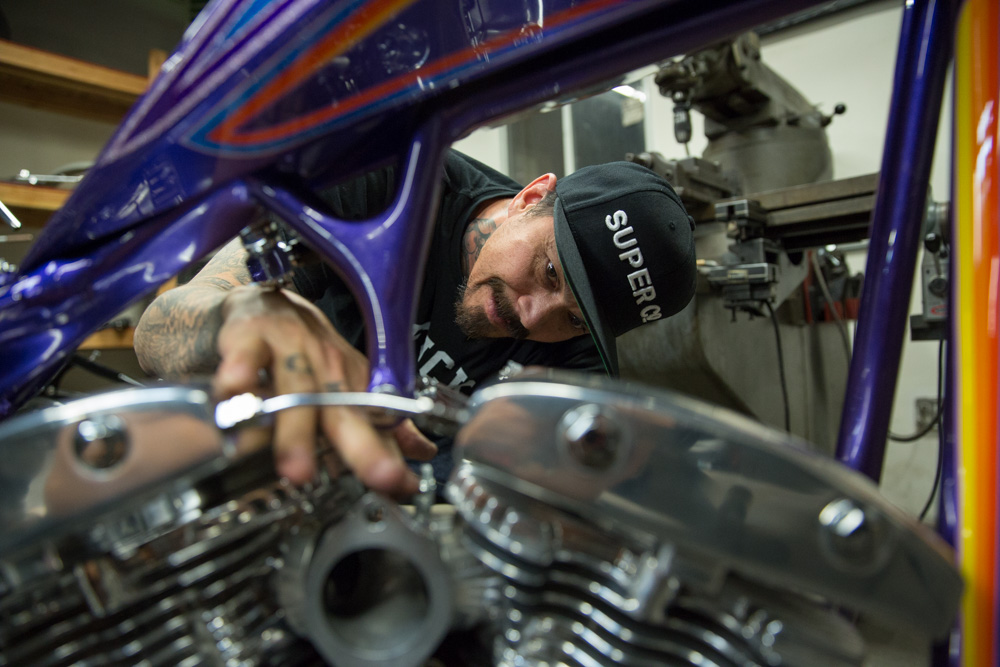 In the back of his shop, the esteemed Chain Gang holds court.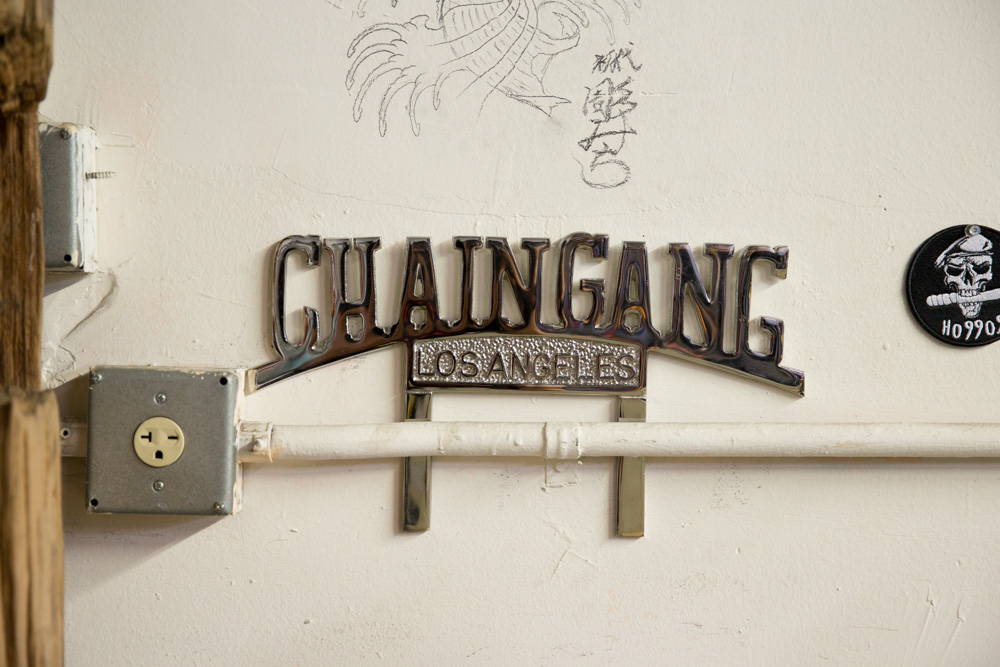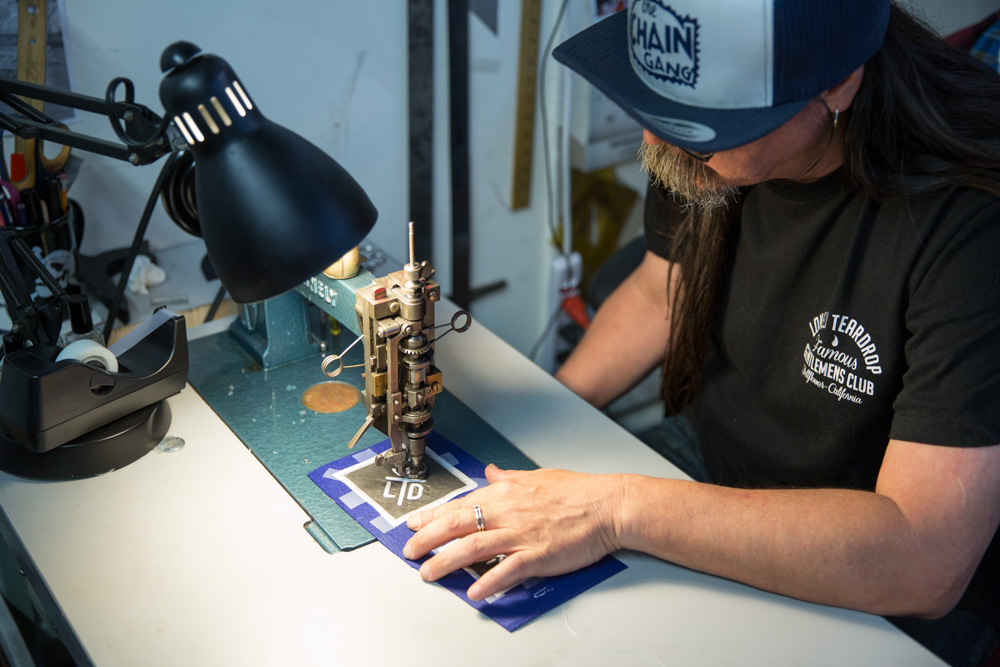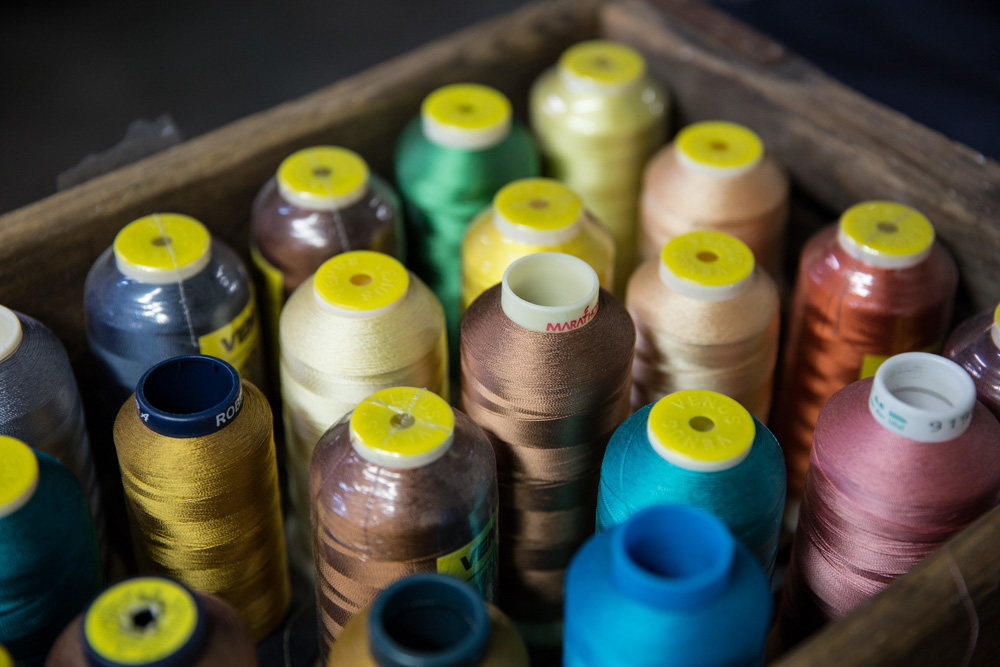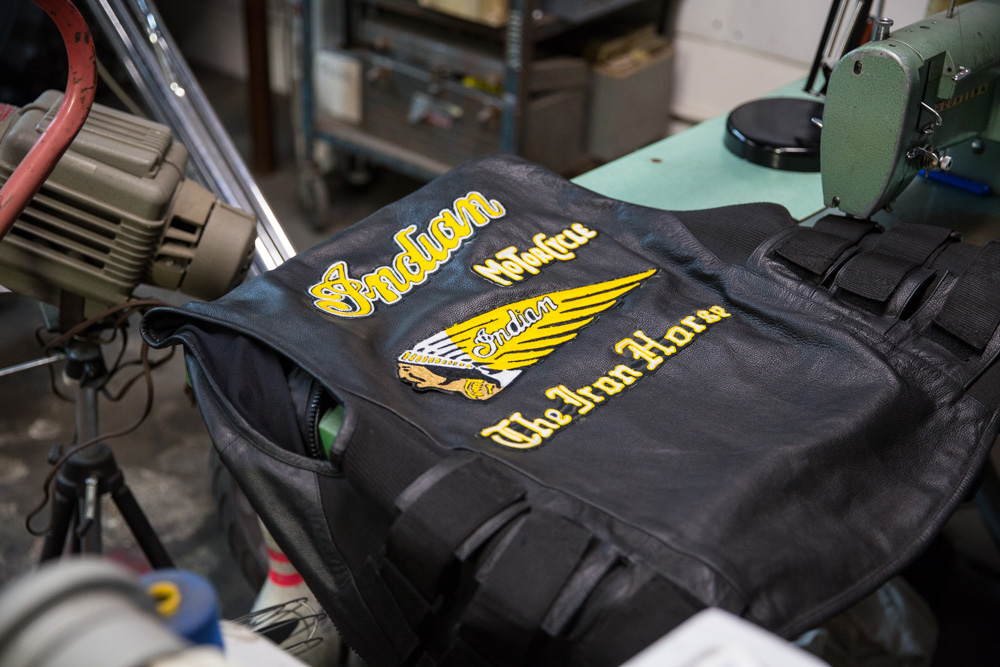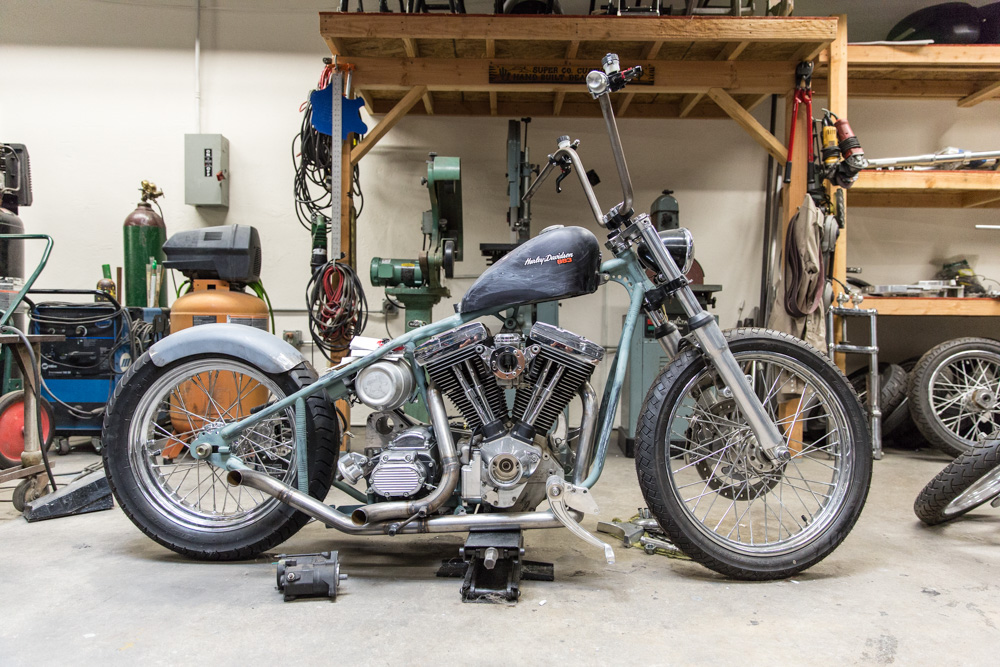 I now head to Asia for the rest of the month. More tales to come from Hong Kong, Tokyo, and Seoul over the next couple weeks. Stay tuned and stay hungry.