I haven't been to an industry tradeshow in a minute.. Maybe in over a year? But when Aaron told us he was moving his AGENDA Show to Huntington Beach, and that it was promising to be one of the best tradeshows the street/skate market had ever seen, I had to see what all the hoopla was about.
And right from the get-go, I found some hoopla.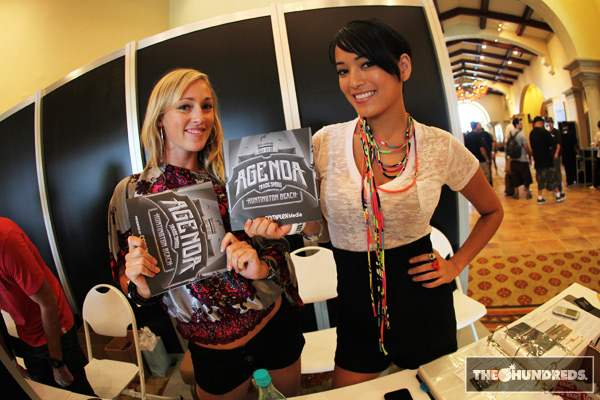 Then you realize that the show is literally across from the beach. HOOPLA.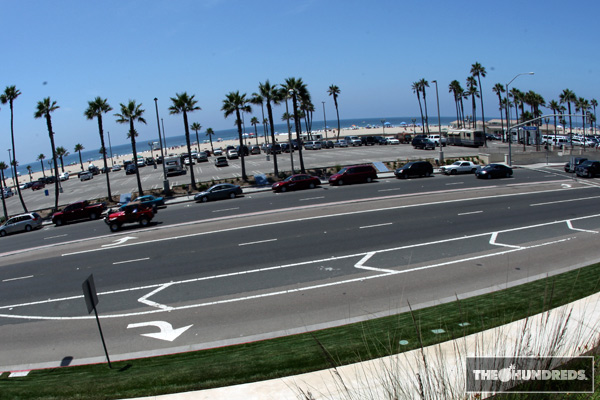 This tradeshow has grown organically over the years, targeting the right brands to exhibit, along with the right buyers to invite. It makes for a clean, professional show for both sides. As opposed to every other tradeshow that doesn't understand the market well enough to create an evenly matched environment. And that's why Scotty, our Sales Manager, has said this show has set the benchmark for all other tradeshows catering to our culture, and why this week has personally been one of our most successful shows to date. And Scotty hates everything and everybody on planet Earth, just so you can appreciate the gravity of his remarks.
I just think it's rad how Aaron still incorporates good art into the show's DNA.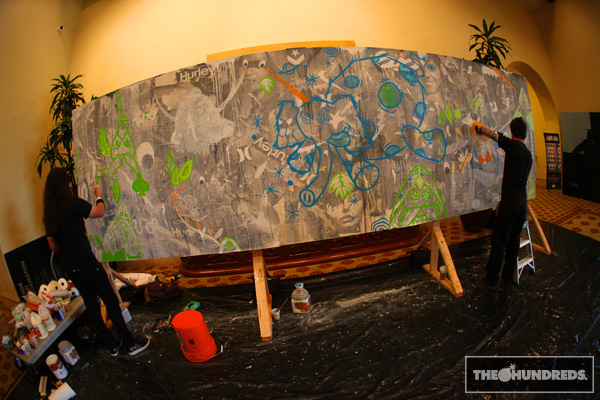 The Brothers Ternosky. DJ Pubes, Mike T., oops and that's Don's back, over at OBEY.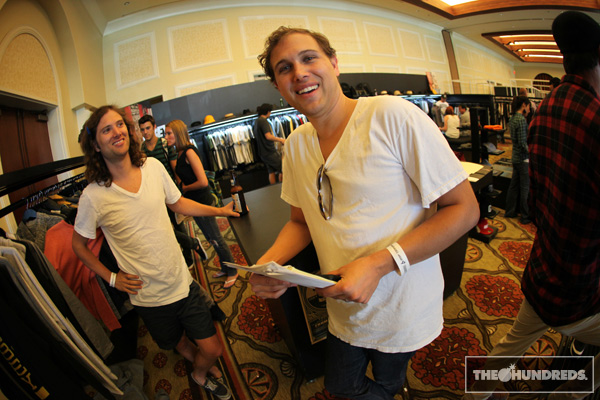 On the ride back from Orange County, Ben and I were talking about how awesome it's been to be around for 6 years and make so many good friends, and seen their growth (both physically, for some, but mostly, brand and business-wise). Amir's magazine BEAUTIFUL/DECAY has dropped all of its advertising. There are only 1500 issues printed, and each cover is HAND DRAWN.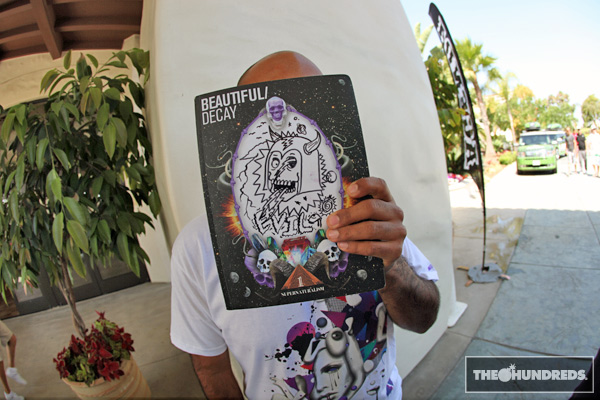 Eddie used to intern for The Hundreds. And then Una took him to help with KEEP. I'd call that an.. UPGRADE.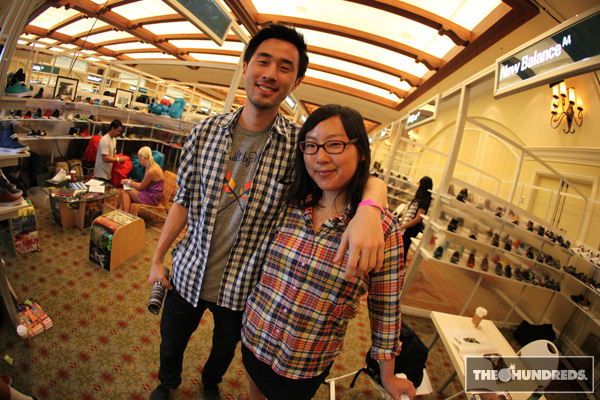 Sammy. It's really bizarre to see our New York brother in the heart of Orange County. It'd be the same as a bro'd out surf rat driving up to the Bowery in his white pickup truck with a VIPER bumper sticker. Actually, this is still waaay weirder.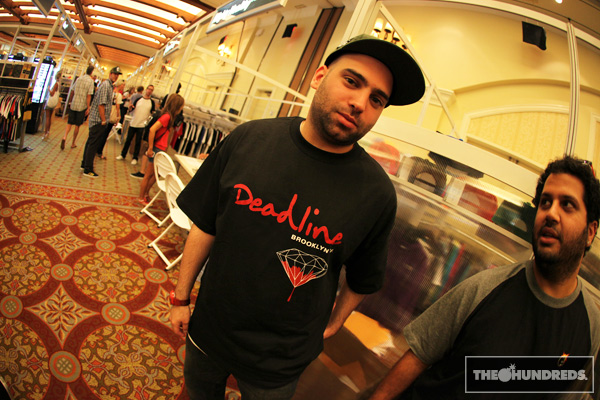 JSLV.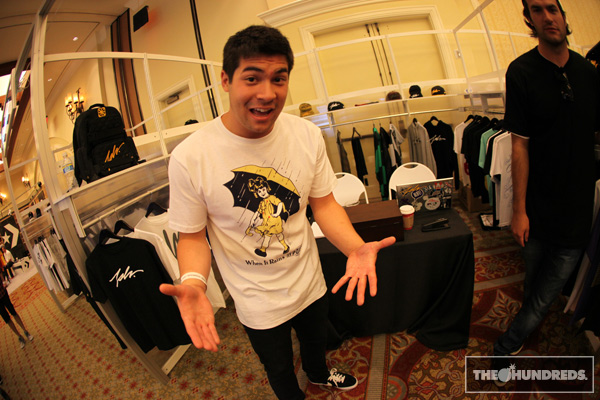 Salman Agah wants to know when we're bringing the Team back by The Berrics. Whatup Steve!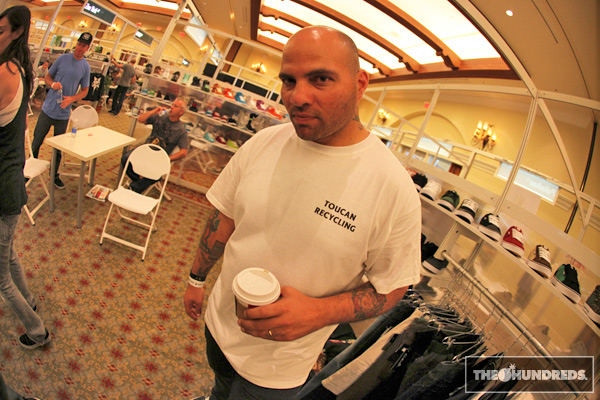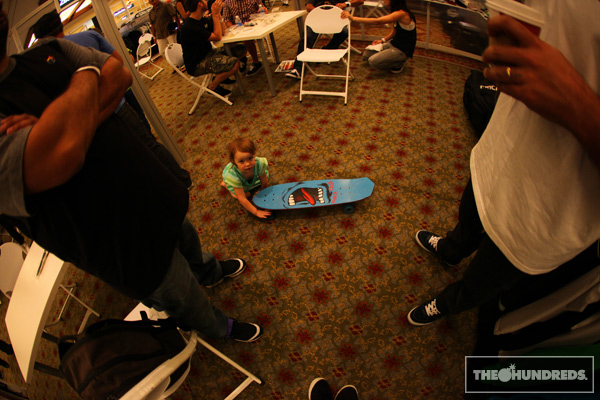 That adorable kid is property of Dominique (C1RCA).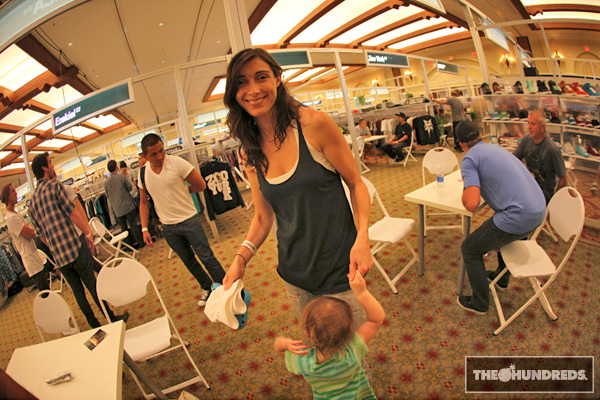 Alex (IM-KING) has nice friends.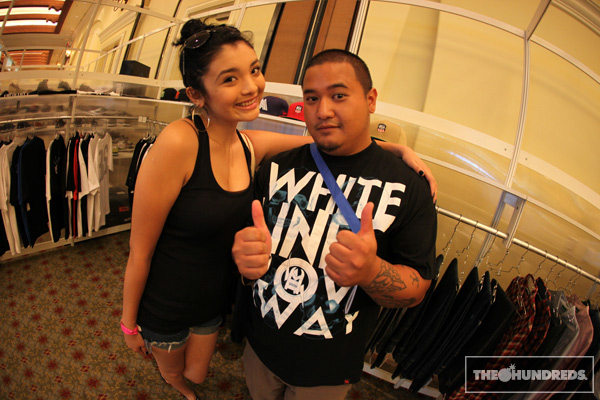 B.Mo runs International Sales for The Hundreds. Behind every great man is an even greater woman. That's Taylor (VANS).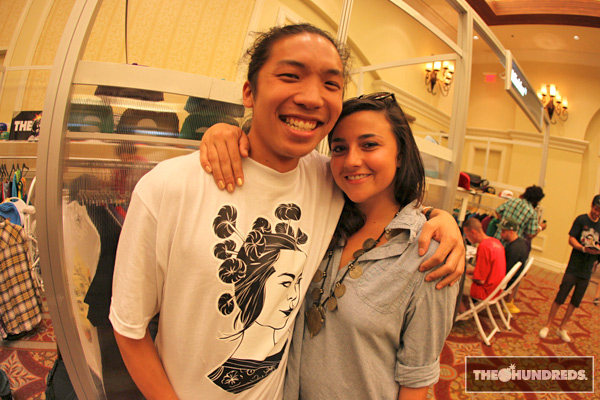 It's hard not to like this guy. That's why Tal (DCMA) is your new best friend.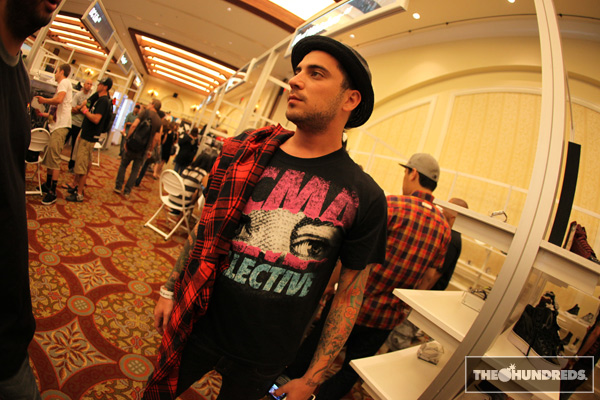 Keith manning the fort at DC Life.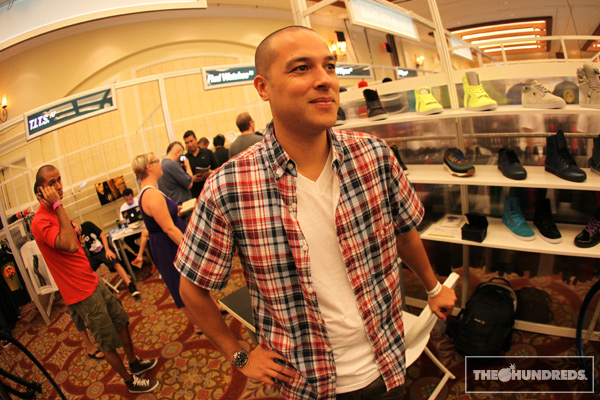 Some of the big news coming out of DC is a flat-black fixed gear with SE. Ray (Mighty Healthy) loves it. And Everybody Loves Ray. So you love it too.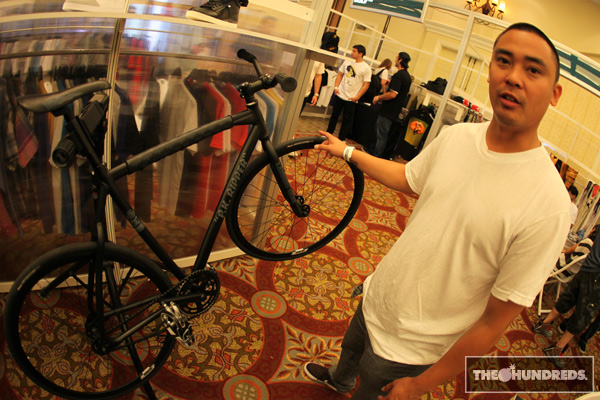 Mega (Black Scale)'s got some really big things up his sleeve… notwithstanding that Agenda wristband (which racked up free beer all day).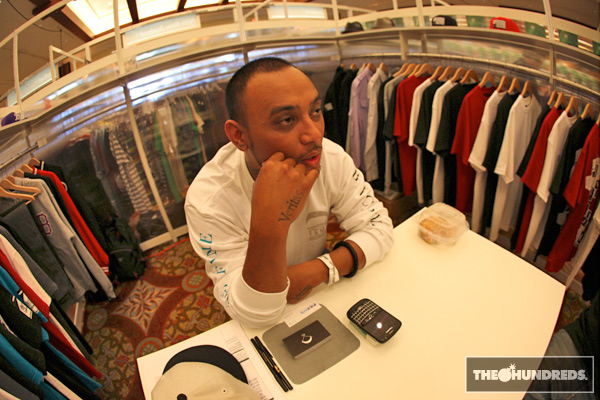 Wackest brand at the show. You don't wanna see anything in there.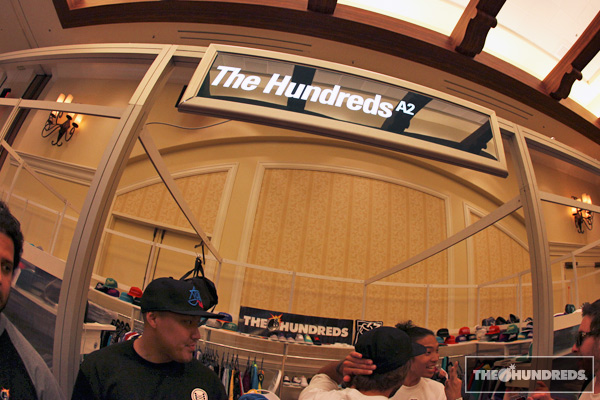 Aaron Levant, the mastermind behind Agenda Show. Still a young dude, in his early 20s.. I've told this story before, but Agenda was the very first tradeshow we ever exhibited at, maybe 5 years ago. It was just a handful of brands at the time, maybe 25 or so, and I'd say 20 of them don't exist anymore. In that short timeframe, he managed to up-end the tradeshow circuit, and in many ways, the culture, industry, and trends driving it. Congratulations Aaron. Now go take your vacation.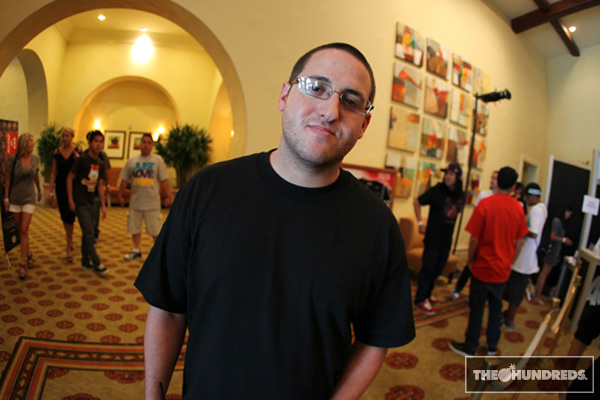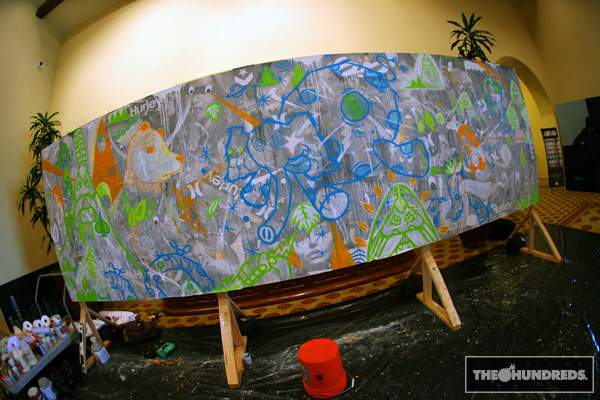 by bobbyhundreds