This week is the Agenda Trade Show in New York. Usually, you see us exhibiting at Agenda in Huntington Beach, but for the first time, the show steps foot in the Big Apple. It's worked out perfectly for everyone involved thus far, and since we're on the other seaboard, we're gaining access and exposure to lots of accounts that aren't typically accessible with West Coast shows.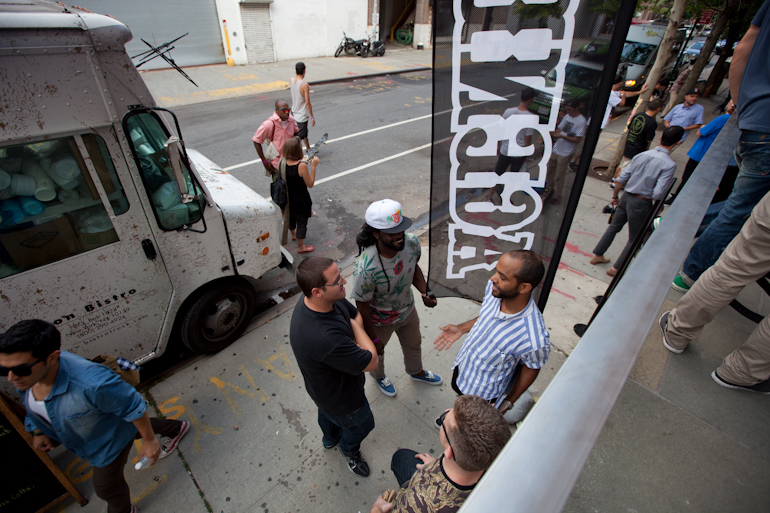 I forced Scott and Josh of 10Deep to take this photo.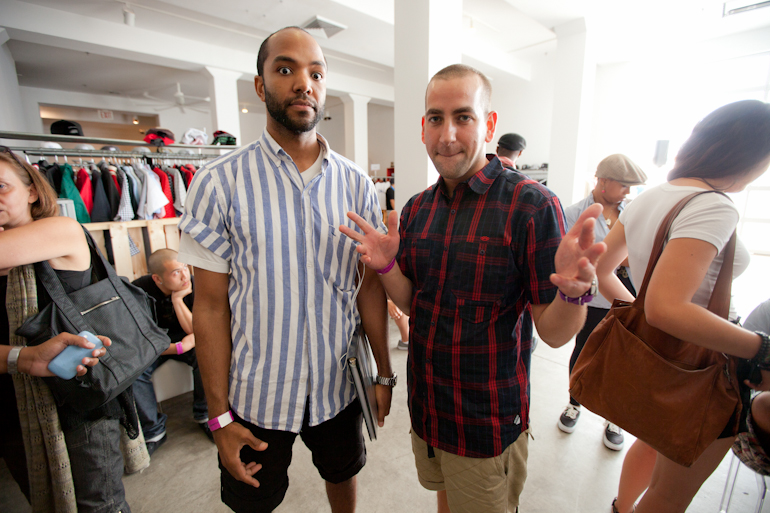 Nick at Boundless was having a great day.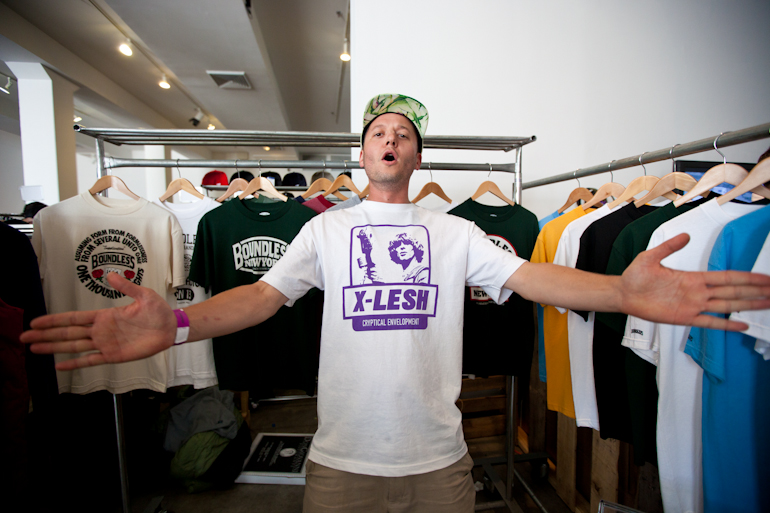 Felix (Famous) and Olympic silver medalist in snowboarding, and really-fun-to-party-with Danny Kass (Grenade):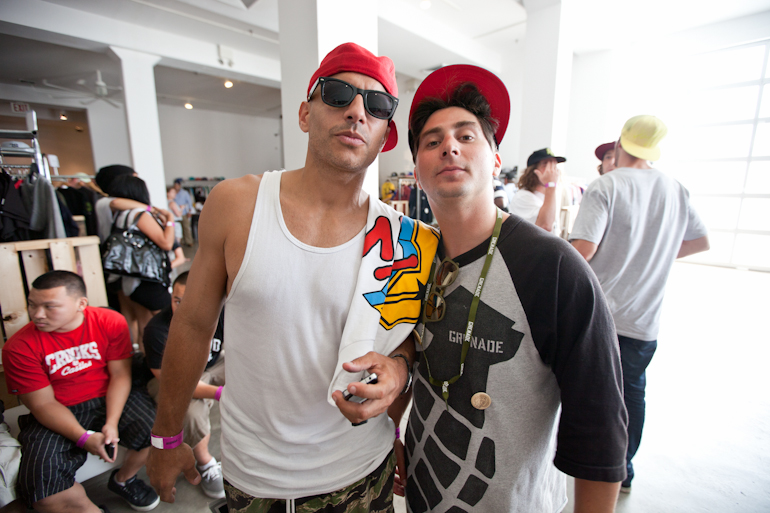 GRENADE. Danny and Dingo are 2/3 of your worst nightmare. The last 1/3 belongs to cancer.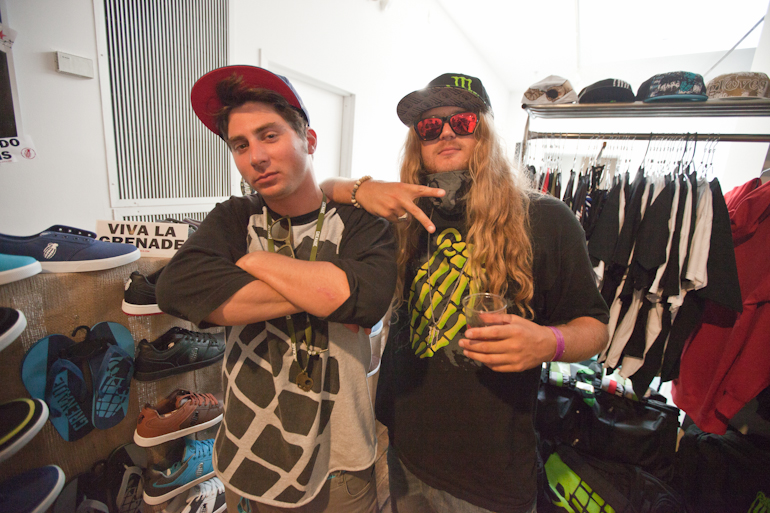 Kashia is the streetwear darling, but more importantly, works with Odyssey denim. We just celebrated her 21st birthday at Goldbar. It was kinda sorta really really fun.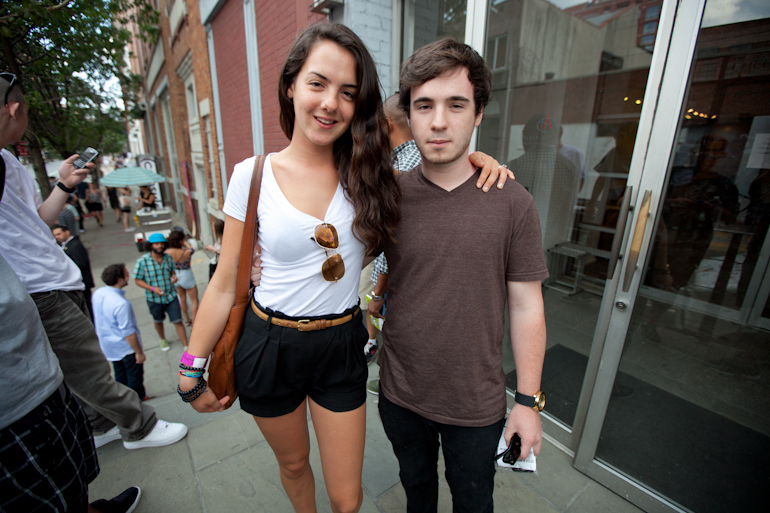 THIS GUY'S NAME IS CUMCOUCH AND I'M NOT KIDDING.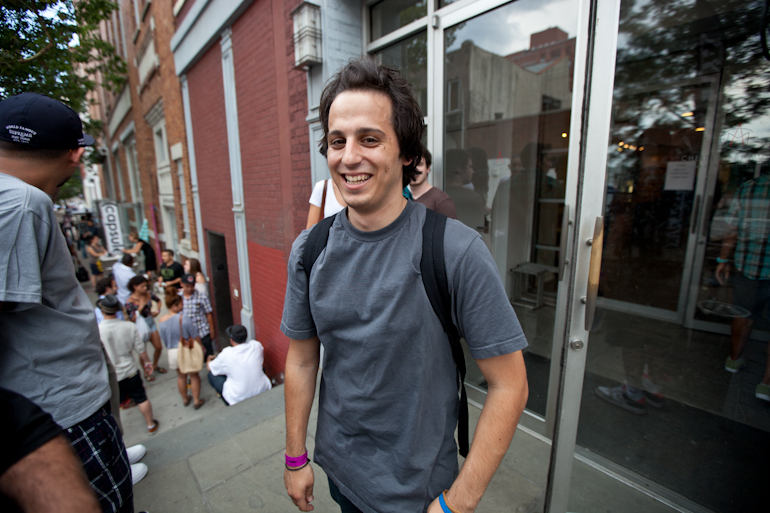 This guy's name is Everybody Loves Ray Mate From Mighty Healthy NYC. And when you're not around, he's doing a really funny impression of you.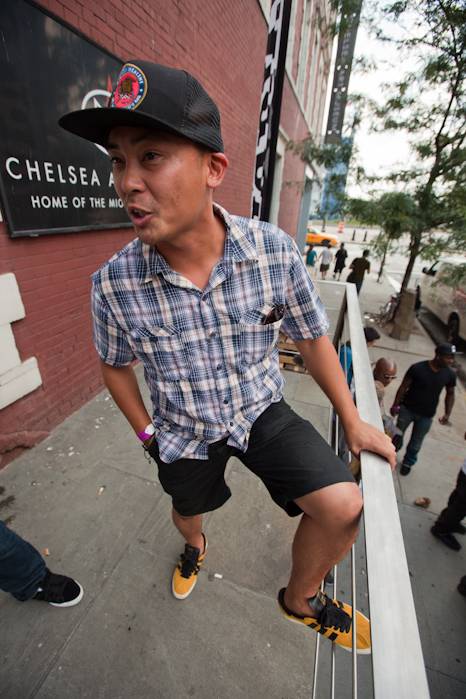 by bobbyhundreds