Next time, read the fine print. Or at least look at the date.
See you next year.
For the past few months, you may have heard the rumors. So I wanted to be the one to clear the air and break the news first. I'll speak more on it after all the legal dust settles, but for now I'll just say that… we saw the light at the end of the tunnel and headed towards it.
To all our faithful supporters, I promise you, this is a win for us all.
(I've sublinked the article within our site, so CLICK ON THE IMAGE to read the ongoing story.)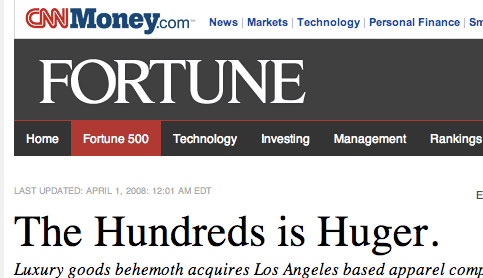 by bobbyhundreds