When Jun Takahashi was deciding upon the presentation of his Undercover store in Hong Kong, he wanted to create a fantasy experience, something jarringly disconnected and existential from the outside world. And it's executed perfectly, because while the shop is embedded in the industrial cement of eastern Hong Kong, inside the customer finds a foreign universe, strange; an ideal platform to showcase his unique fashion wares.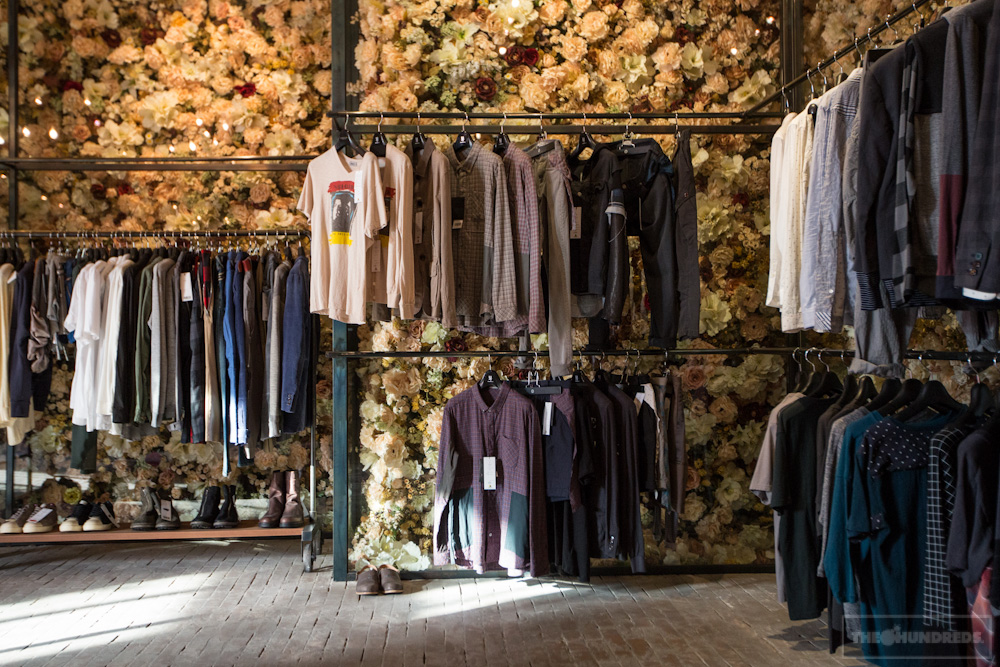 Jun is vastly hailed as an icon and innovator in this world, his early crust-punk sensibilities veering into paths of deconstruction and controlled chaos in his garments. Pricey and avant-garde and far out, yes. I could never pull off (or afford) most of his stuff. But he is still one of my favorite designers and inspires me and The Hundreds and that's why we're here today.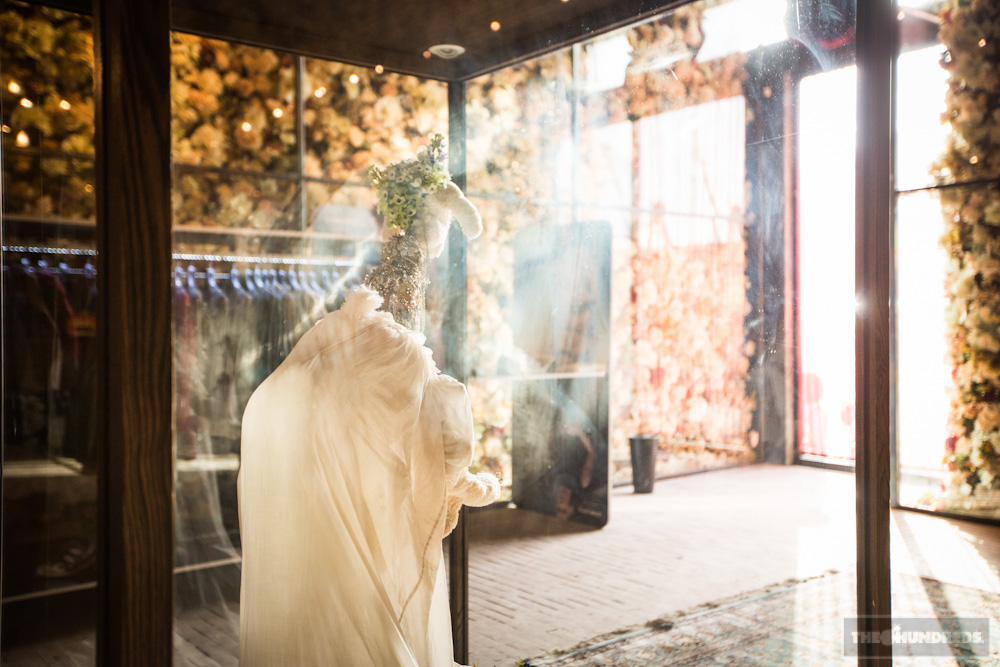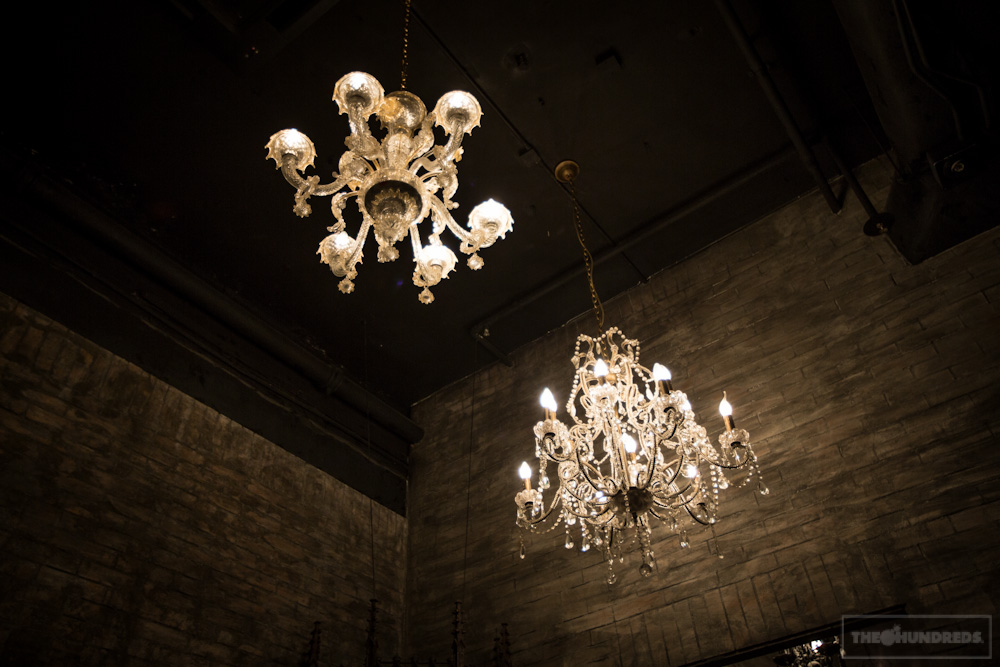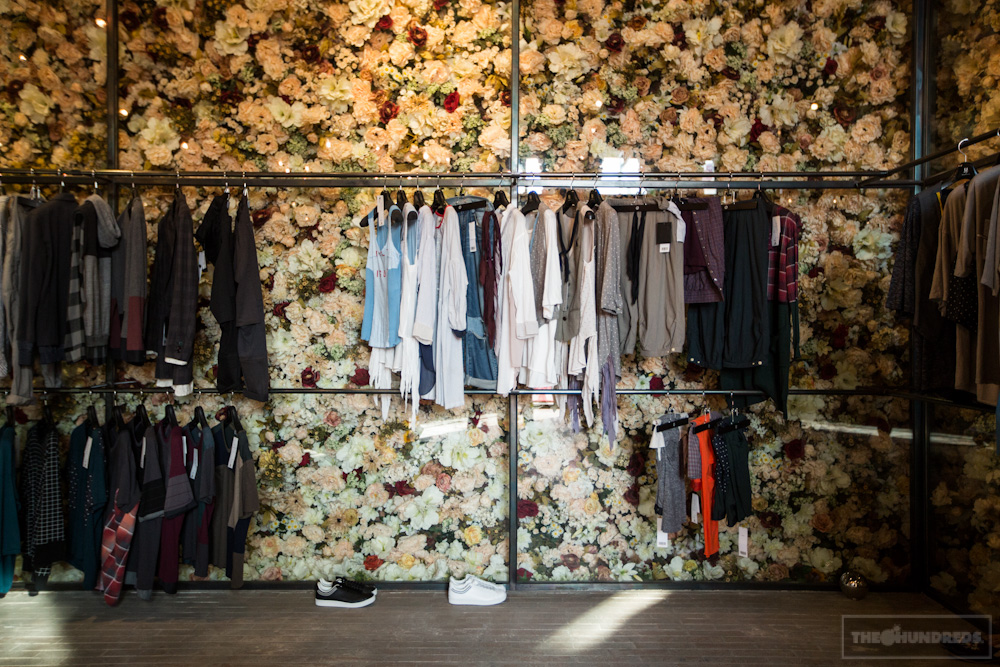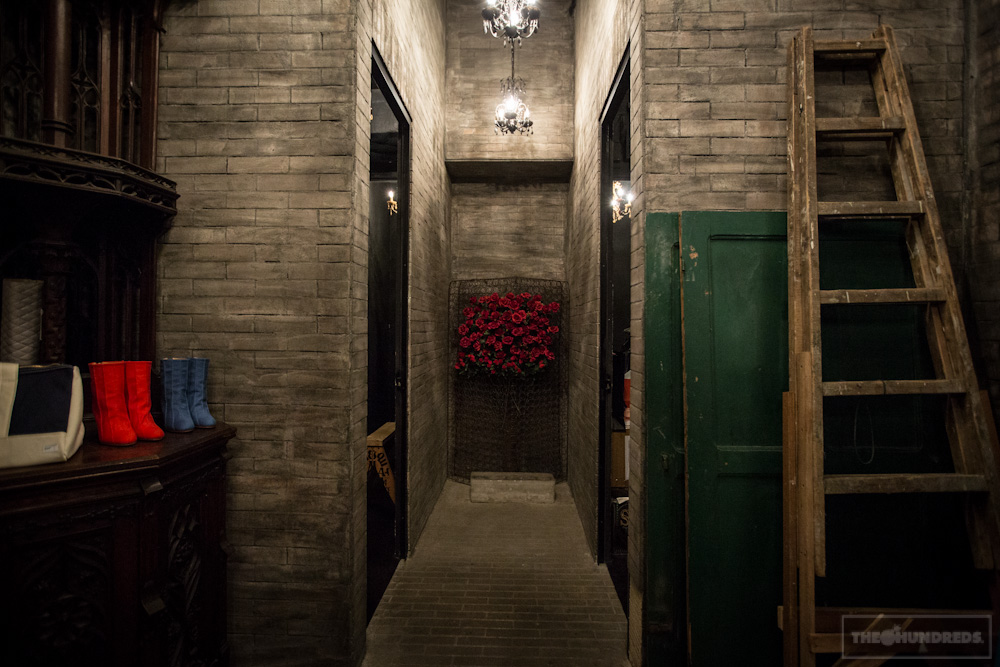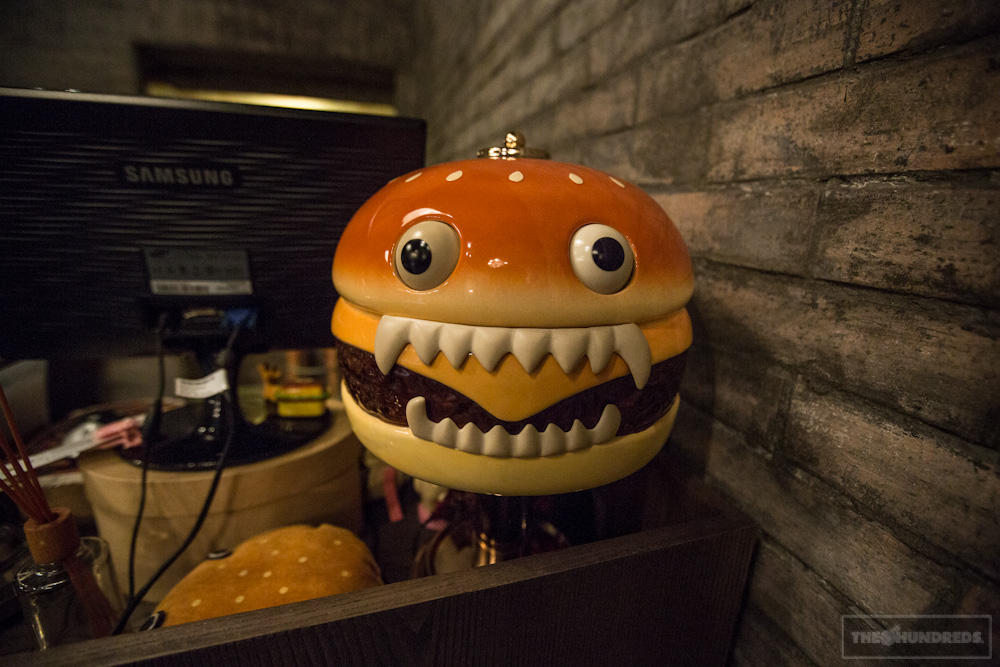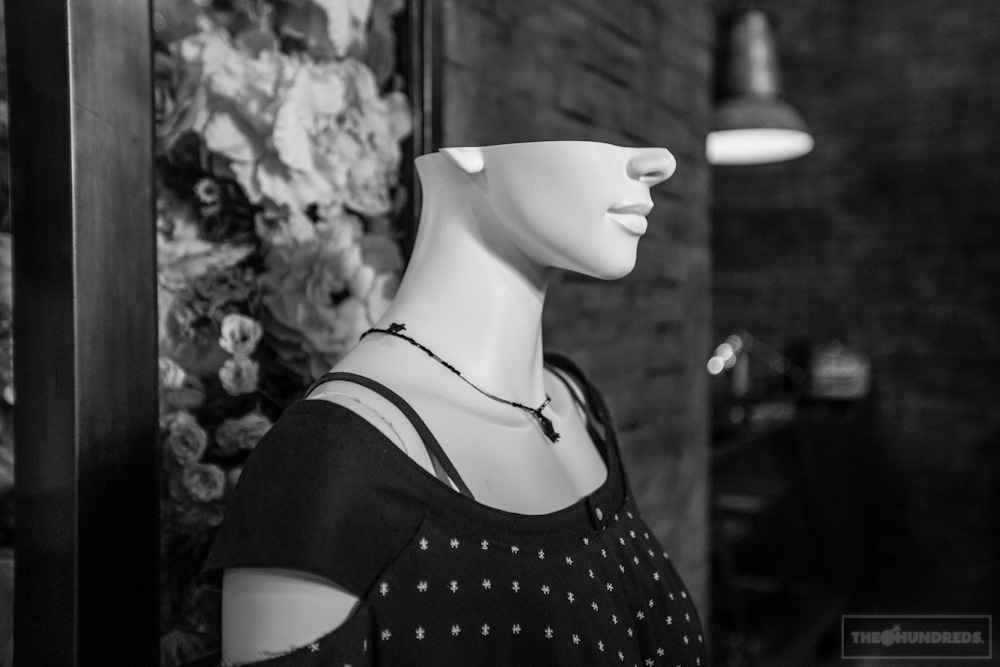 As much as I love Undercover, I love GYAKUSOU maybe that much more. This is Jun Takahashi's collaborative technical running range with Nike. In it's third season now, the avid runner designs each collection in such a simplified and deliberate way that all pieces can be mixed and matched over the brand's history. Space-age fabrics, sleeves that unzip, Dri-FIT panels that are disguised as everyday fabrics, GYAKUSOU is the clear and present future. And although high-end, it's a lot more affordable than the remainder of Jun's work.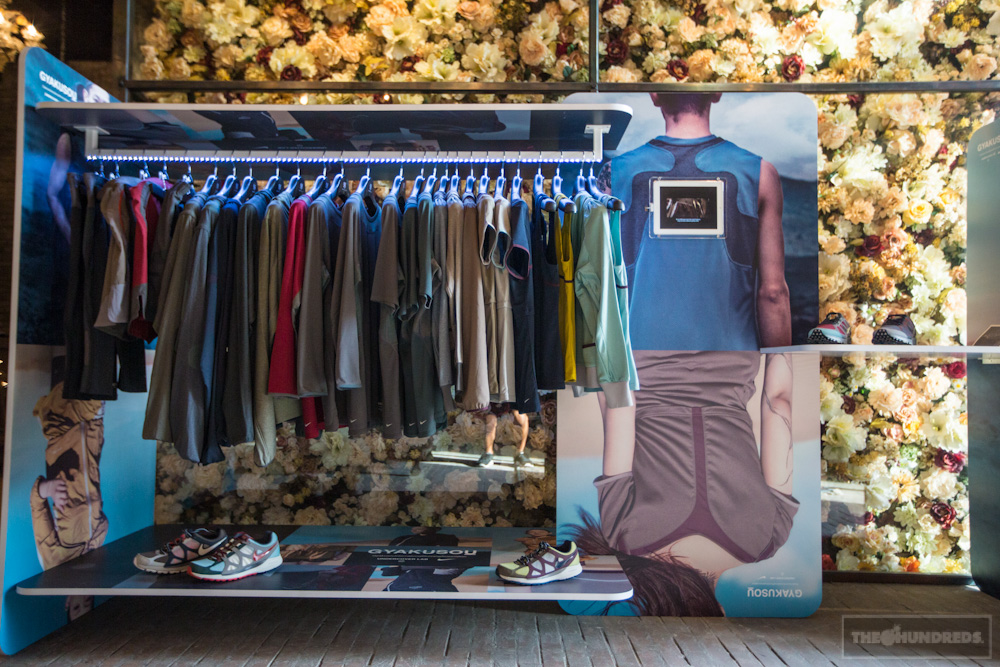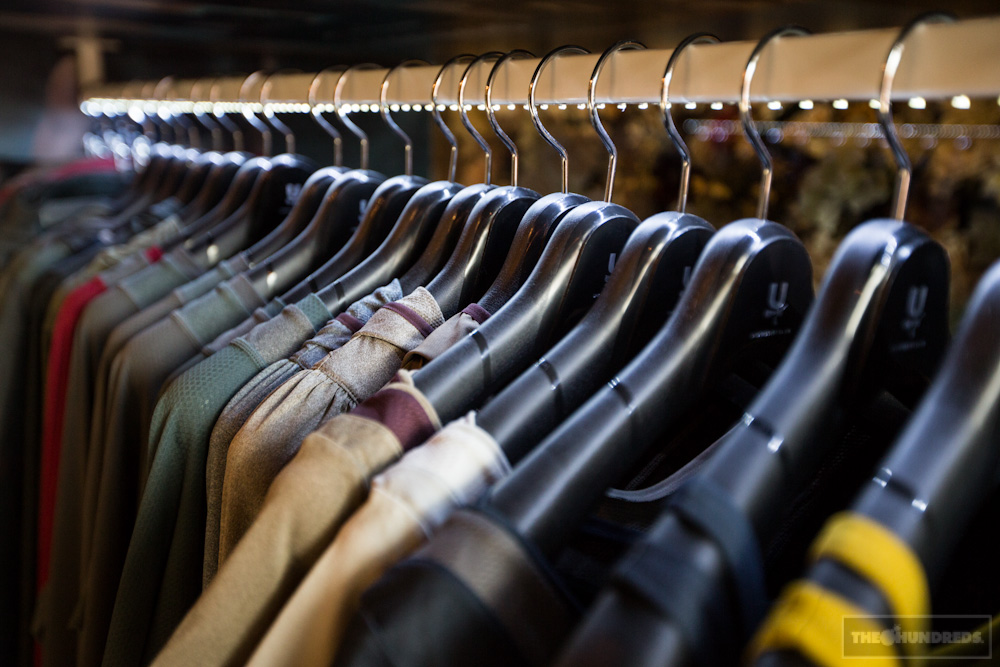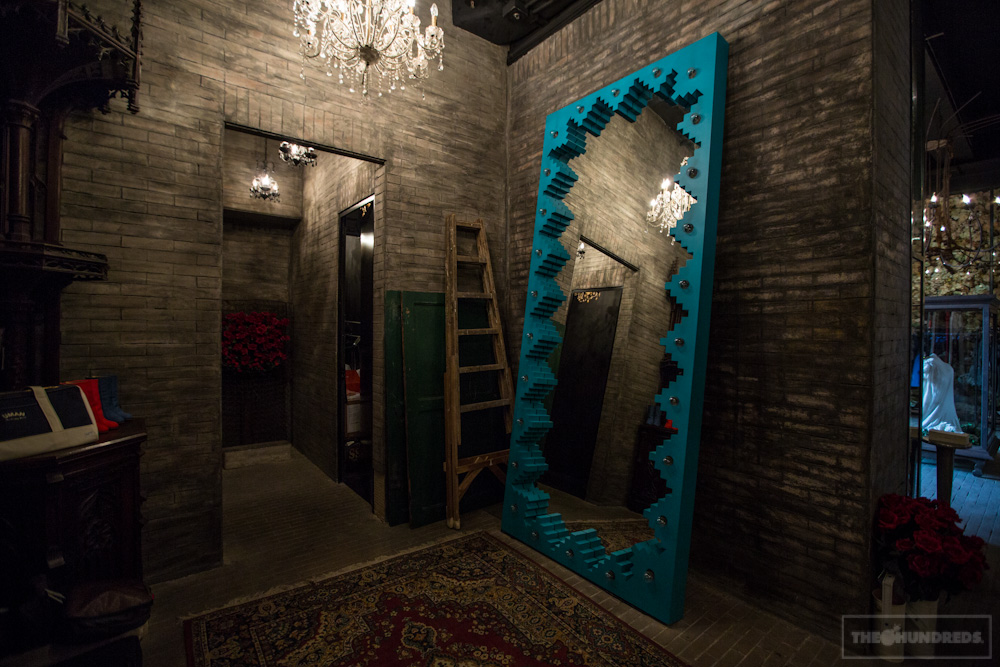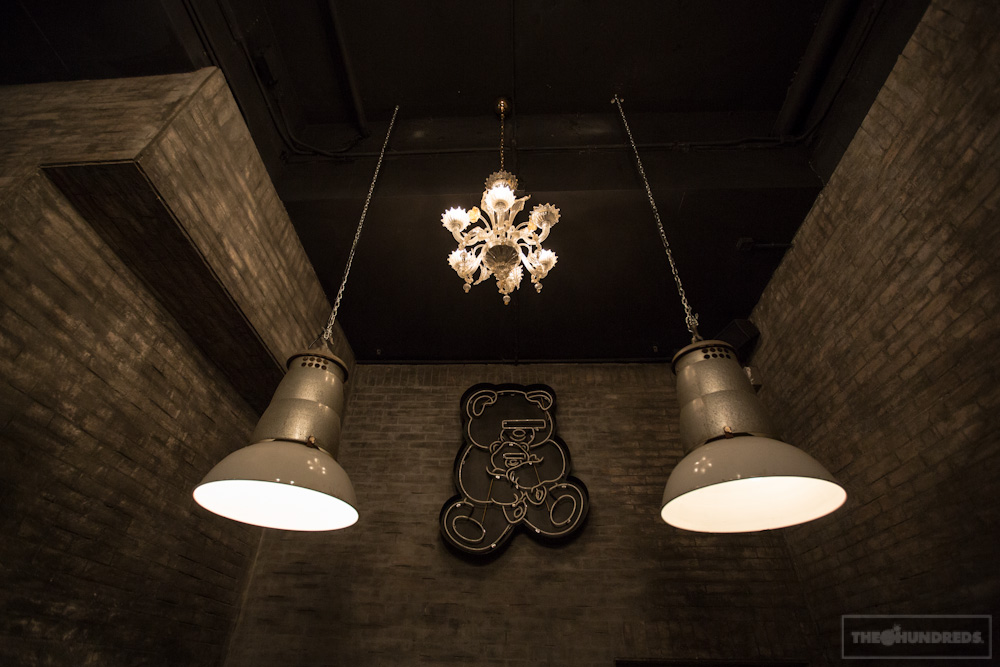 Just next door is the Think Silly store (by Silly Thing), the multi-brand emporium for forward fashions and upper-echelon street aesthetics.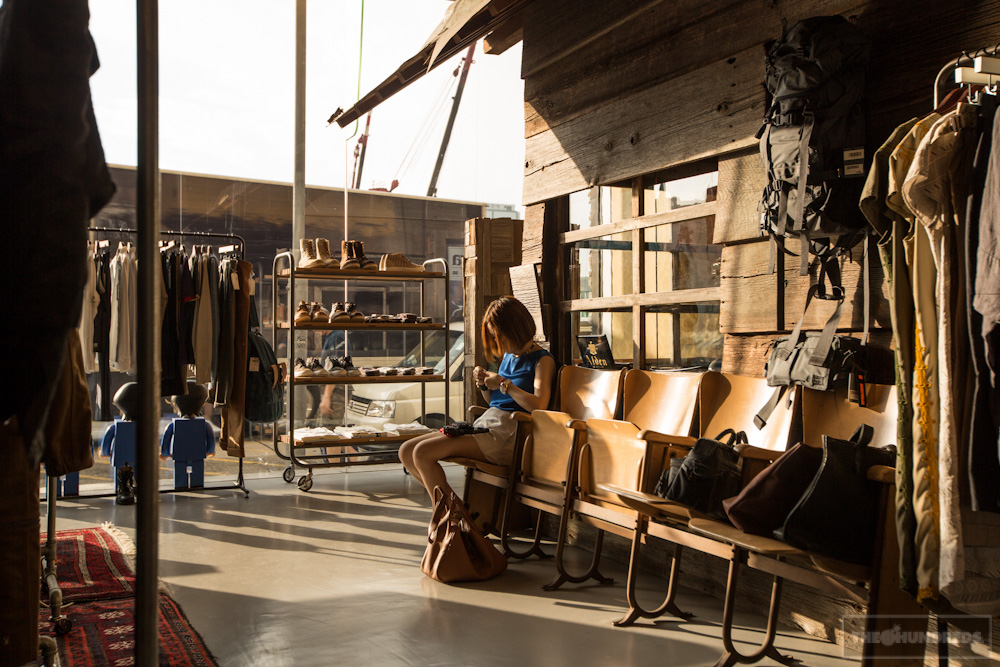 Currently stocking: Alden, Acronym, Bedwin & The Heartbreakers, White Mountaineering, Soloist Takahiro Miyashita, Arts & Science by Sonya Park, Paul Hardon, Roberu, Ambush, Thom Browne x DITA, Sunsea, as well as a gallery of print magazines like Gentlewoman, Obscura Magazine, Fantastic Man, Apartmento, andInventory.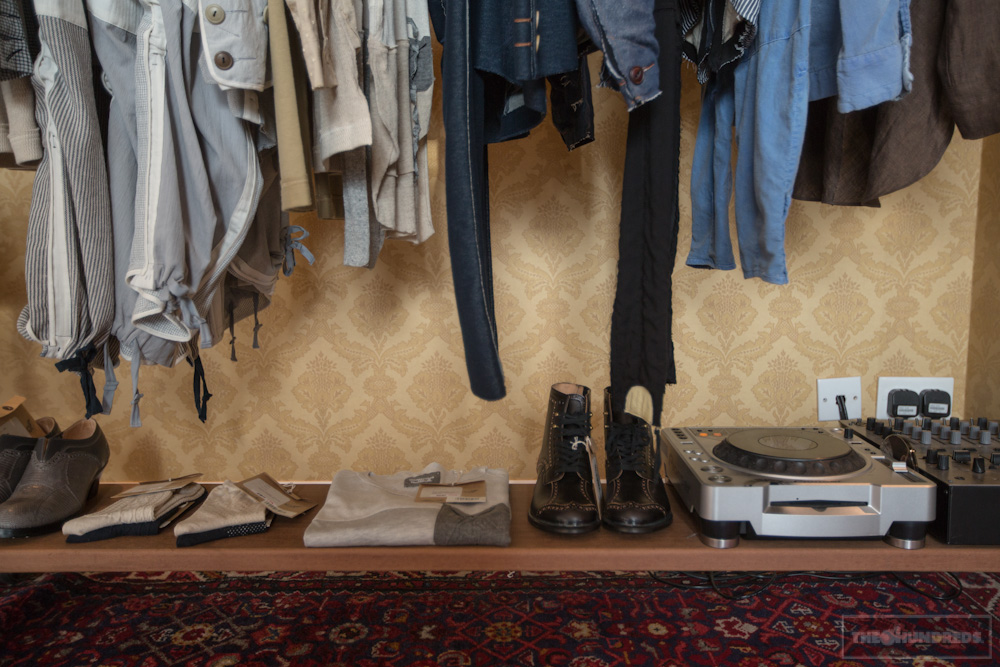 The Silly Thing brand ceased making their own apparel years ago, but they keep their hooks in by collaborating on specialty items like these Alden shoes.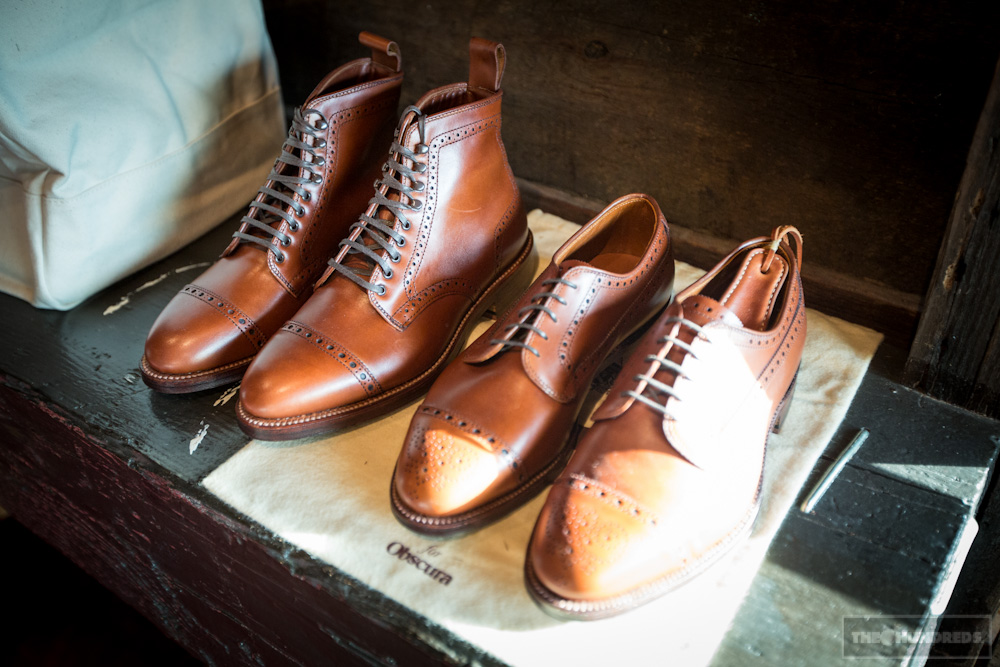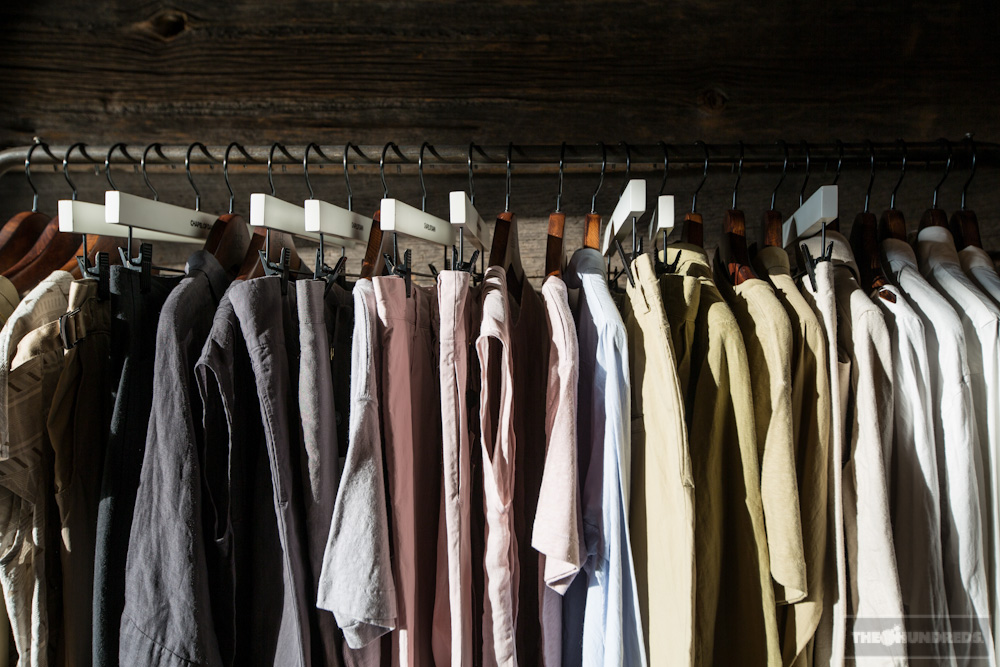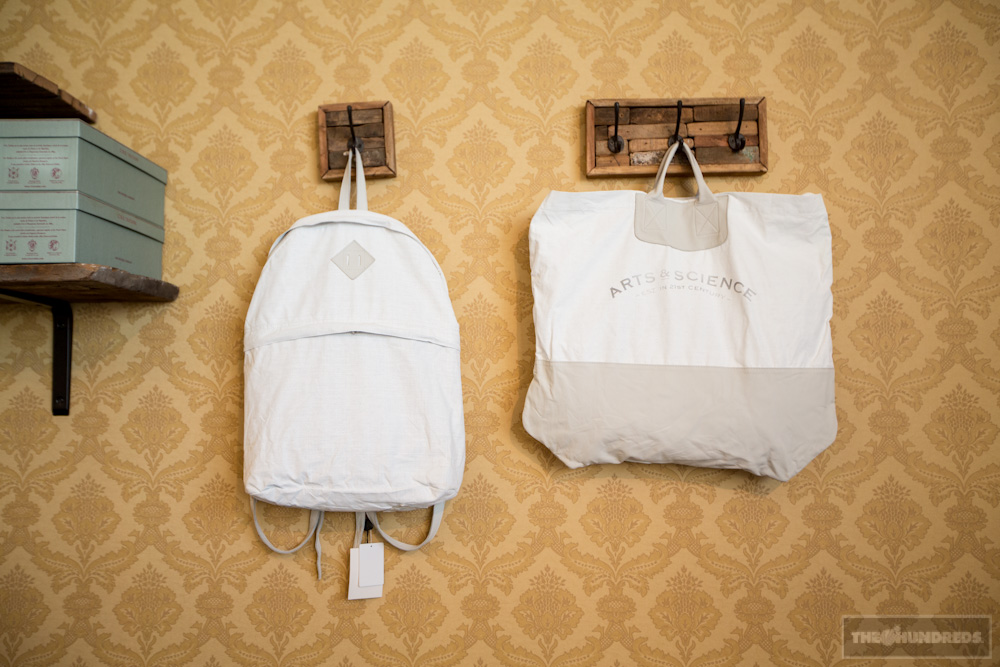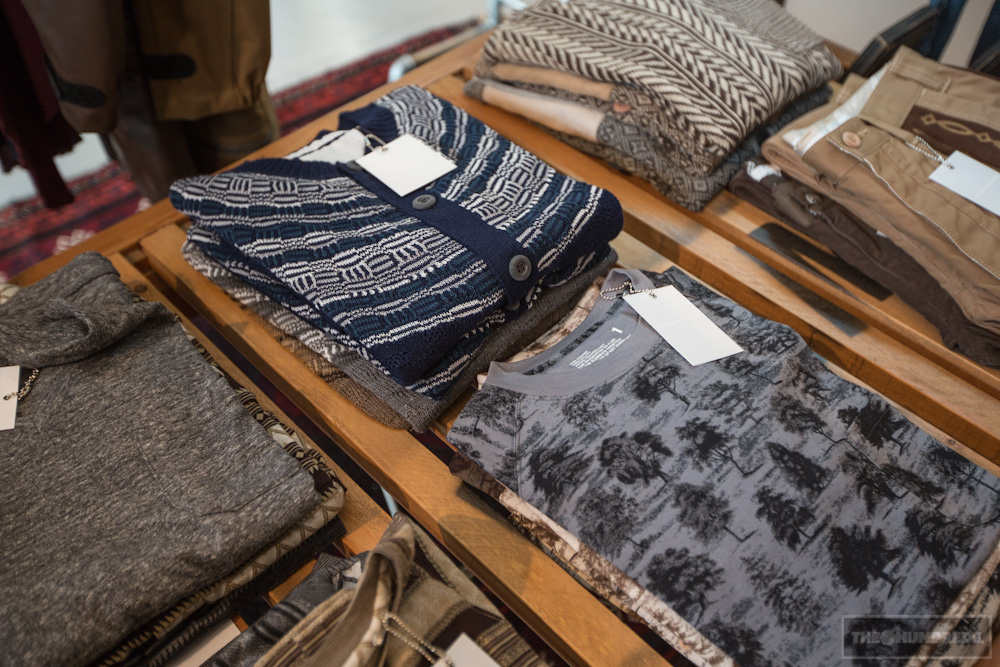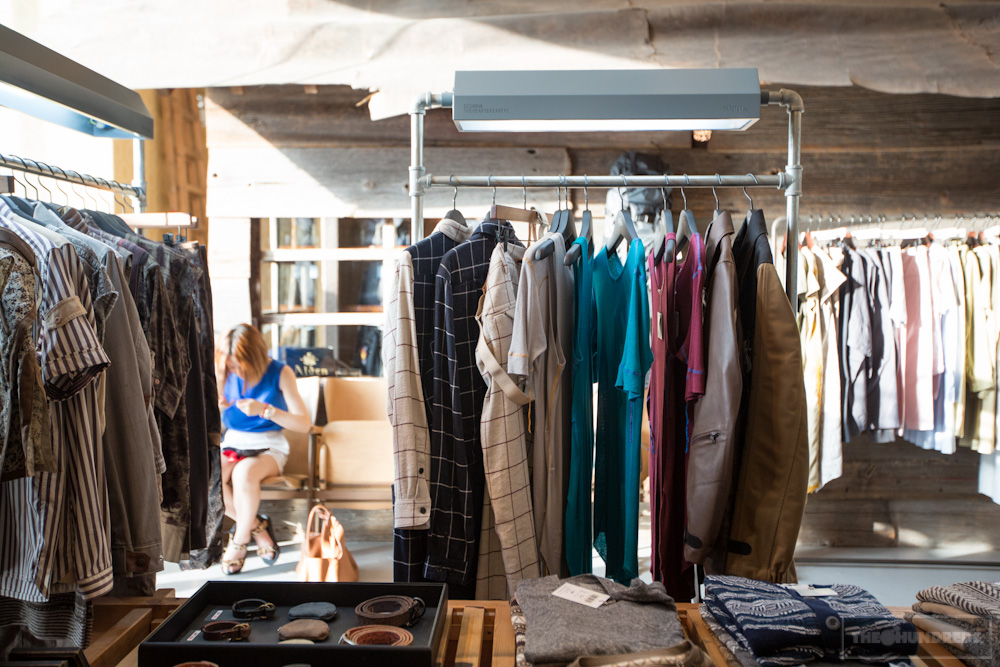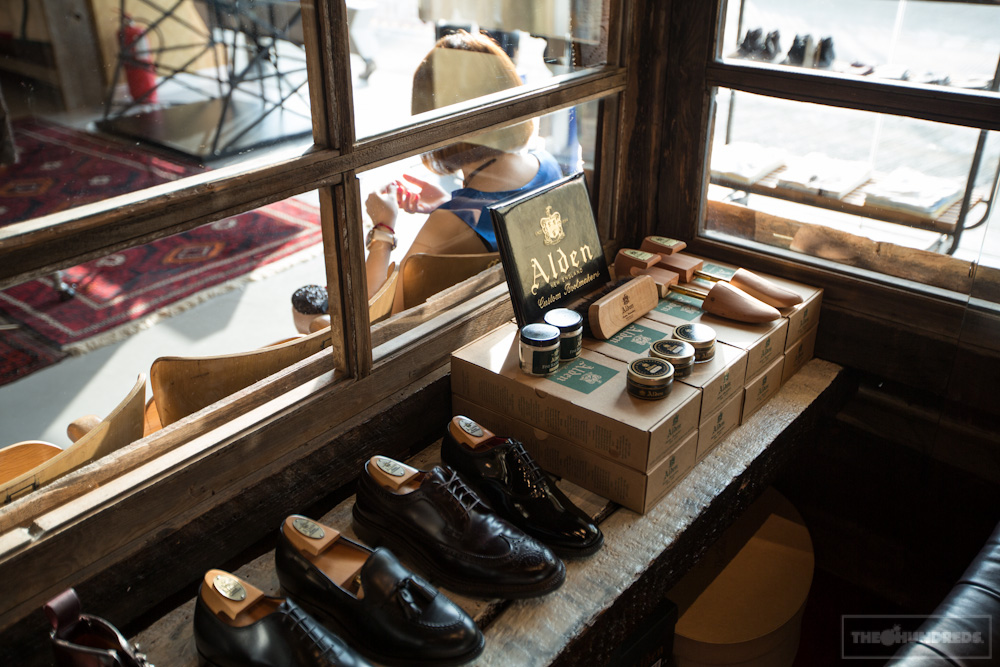 Thom Browne x DITA: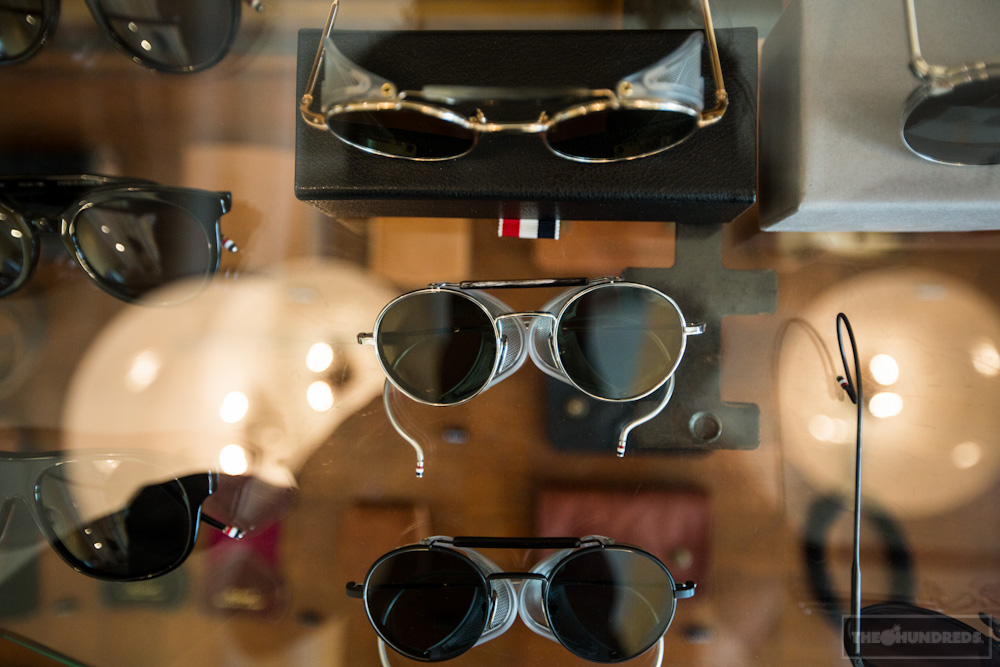 Kazuki Kuraishi x Takahiro Miyashita. The name of their collection is 84/74, and this jacket is brilliant.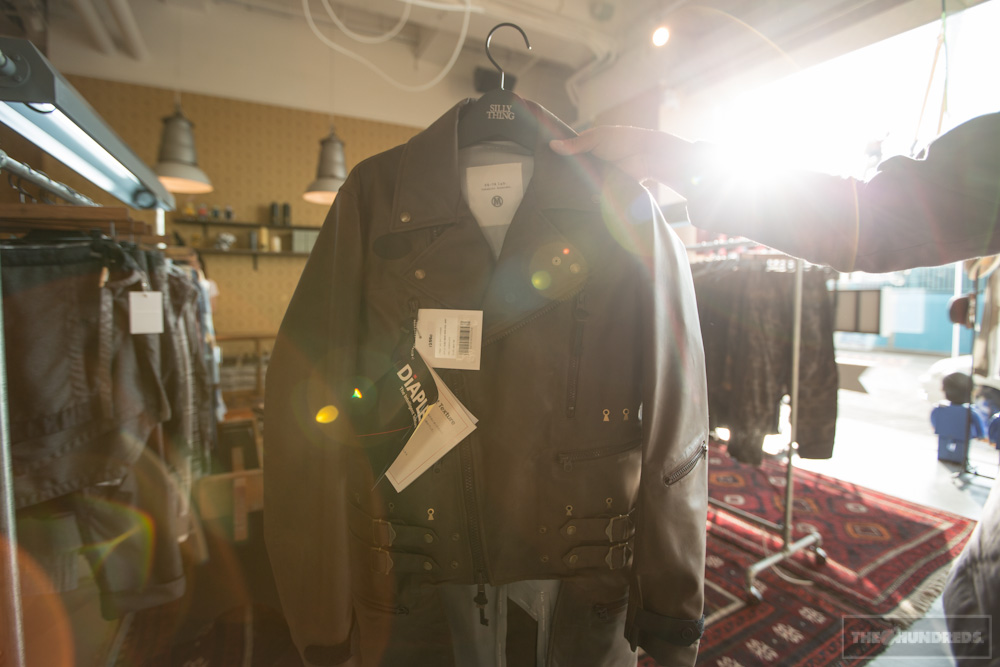 Head Porter for Silly Thing backpack. Only about $800 USD.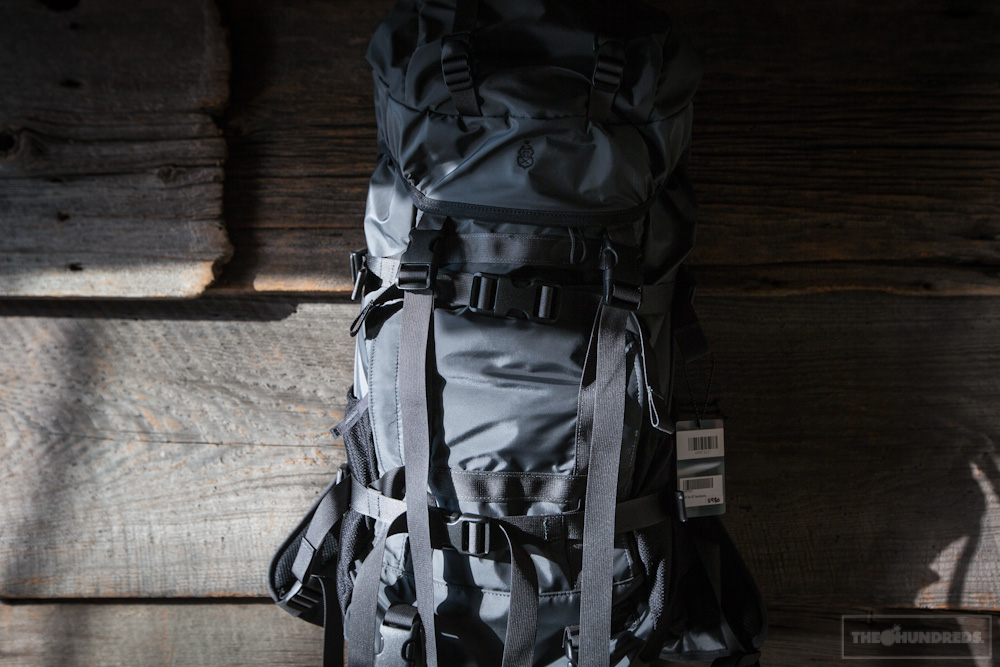 So these are two of my favorite stores to shop whenever I'm here in Hong Kong. Located on Ka Yip street in Chai Wan. When you find the shops that are confusingly impossible to enter, you know you're in the right place.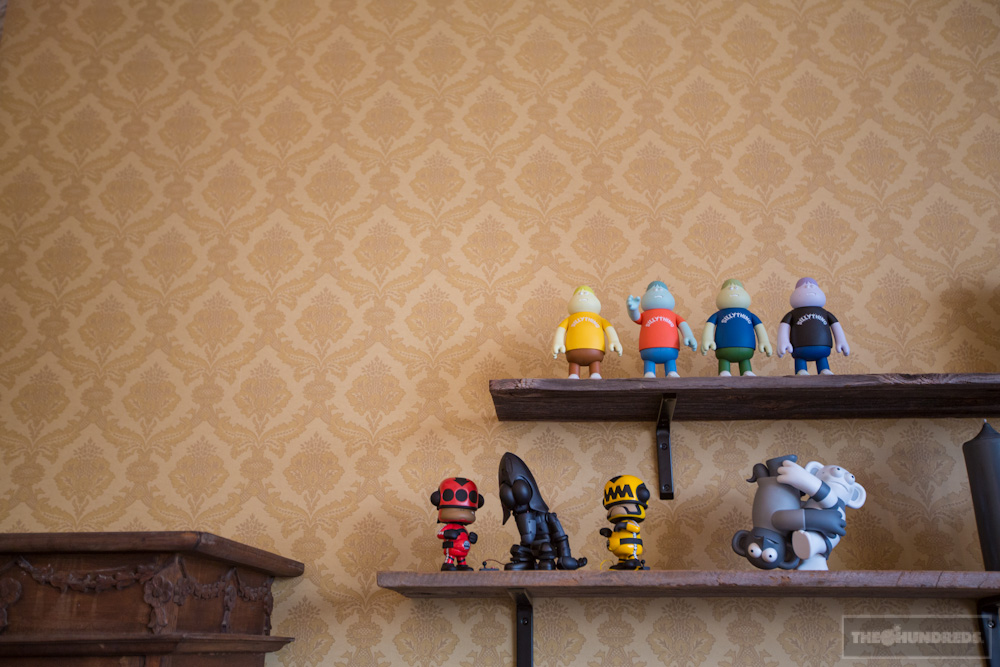 by bobbyhundreds