HAIM released a new album yesterday.
I've always had a soft spot for these Valley sisters since we discovered them at SXSW in 2013.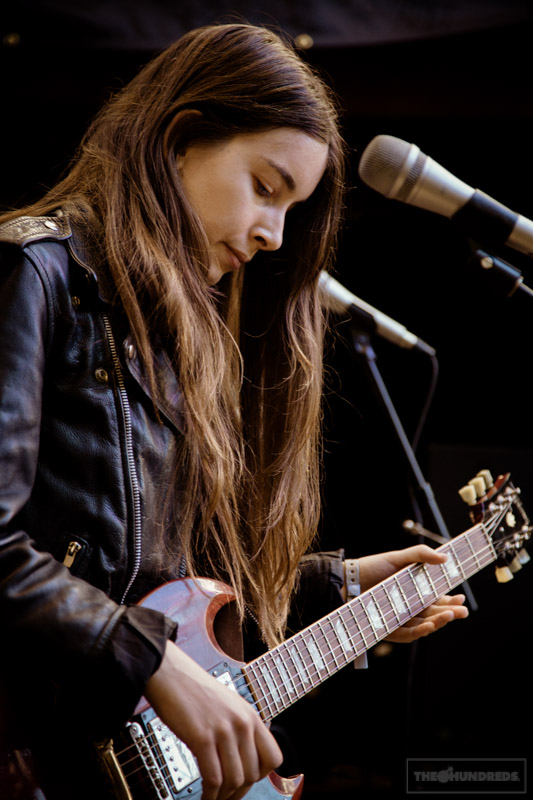 What struck me about their sound – at the time – was it flowed somewhere between Fleetwood Mac, Michael Jackson, and Wilson Phillips. They were packaged almost too succinctly for the Coachella era, the Snapchat filters, Lena Dunham's GIRLS… The hair, the irreverence, the mysterious middle sister Danielle who abstains from Instagram. Upstairs, I ran into Pharrell who said he was also keeping an eye on the trio. All the record execs were there that afternoon, salivating. HAIM was going to be big. Like Taylor Swift big.
But, not really.
I'll admit that it's felt a bit awkward since – like, they were dragged by the world's momentum instead of their own. Maybe they got ahead of themselves. There were just too many people watching – an unfair amount of anticipation. And in that room, people tend to imagine their own paths to what success and stardom look like. Everyone had an idea as to what HAIM should be and play. But there's one piece that was missing – it couldn't be bought or bestowed. It was Time.
I think the band just needed time. They needed distance – to outrun that first explosive record. And now it sounds like they're beginning once more, this time full and complete and settled… At their own pace. There is no hurry or haste.
I am so happy that I love this album. It really helps right now.
(Here are some more photos I shot of HAIM later that year at The Glass House in Pomona).