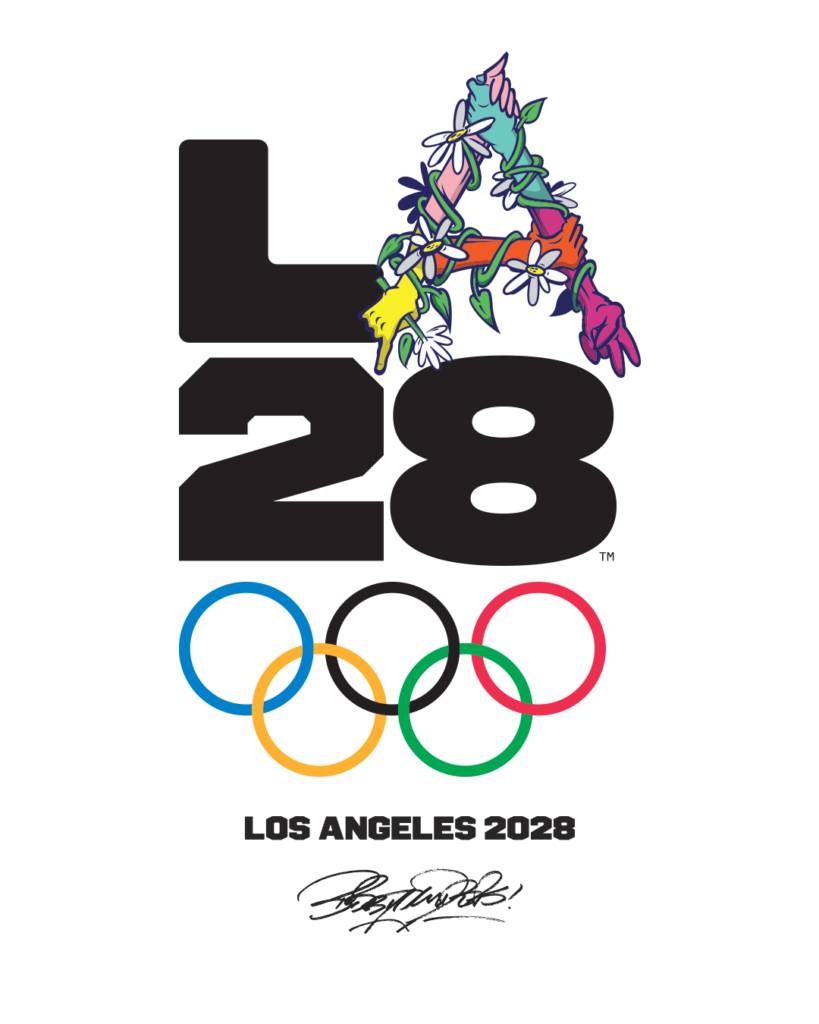 The Olympics and Paralympics. Wow. This is big. The world's stage! When #LA28 asked me to help design the logo for the 2028 Games – along with the #LACreator class – I was beyond honored. I wanted to champion the city's diversity in my art. I wanted to put on for fellow business owners like @joytostada. Selfishly, I made it a point to draw my "A" in front of my children. Eight years from now, they will be teenagers. We'll go to the Olympics together and the story of this logo will have chronicled their youth.
However… as much positivity, attention, and growth the Olympics brings to their hosts, there is also a problematic history surrounding gentrification, displacement, and other issues that can arise from a massive event moving in and out of a city. LA28's response is that the LA Games will use existing infrastructure around Southern California (no new permanent venues). There is also a concern, with Los Angeles especially, that there will be a rise in police akin to what happened with the '84 Olympics. Considering we are eight years out, LA28 has told me that no operational decisions have been made about security. In the meantime, LA28 is enhancing direct community input through a community advisory council and youth council, in the hopes of setting a new standard for event security.
Regardless. I welcome all the feedback. And want all the pushback! It makes me proud to see that of all the artists and athletes who worked on this project, our The Hundreds community is loudest in challenging WHY. Make yourself heard. You have an opportunity to speak up and create real change in how these Games are conducted in our city. And they have eight whole years to get it right. No excuses.