Jesse Furman leads our newest food column, which is an off-the-wall exploration into the underbelly of LA. Here, he finds the city's greatest culinary creations and digs into the passionate minds behind them.
There aren't many veteran chefs I can think of that continue to carry such culinary magic and allure each year in the local food scene as Walter Manzke. Having cooked for over 20 years, he's opened more fine dining restaurants in Southern California, Northern California, and across the world than the hand can count. Walter continues to stay relevant and progressive in his cuisine, shifting the dining experience into realms that are new and exciting. Notably working in a gastronomic shift he terms "bistronamy", this native SoCal chef has opened one of the area's most intriguing restaurants that we've seen in a really long time, Republique.  This restaurant seems very personal, as it is not only a homecoming from cooking around the world, but he shares it with his wife, Margie, who runs the pastry/bakery division, and a little boy, who seems to be always around the space. That is why the concept—a bistronomic menu with intriguing curveballs and a beautifully lit space, open for breakfast, lunch, and dinner—would be named no other than a synonym for public space in French.
I sat down with Walter at Republique recently and spoke about culinary experimentation, the unique history of the restaurant's space, and the inspired moment that sparked it all.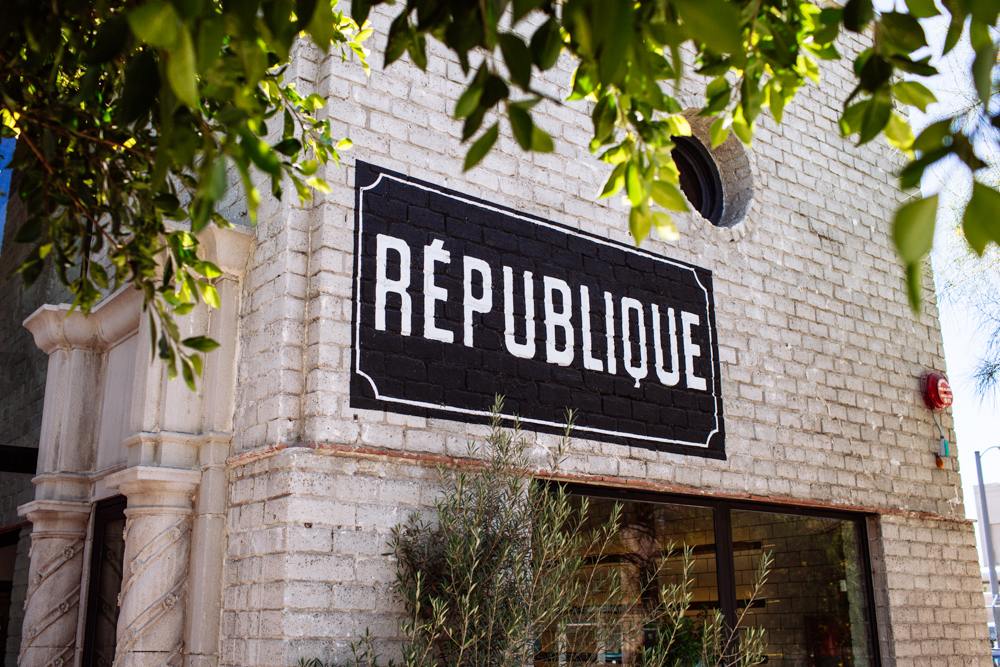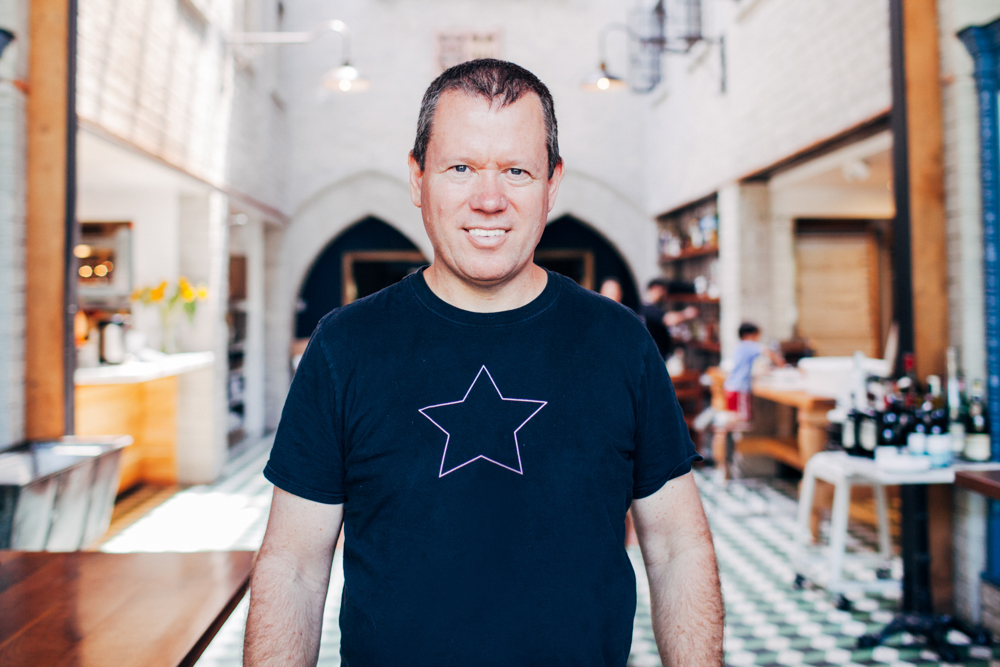 JESSE: Republique was originally Charlie Chaplin's studio back in the day. How does it feel to be working in the space and reinventing it with all that history? 
WALTER: Charlie Chaplin built it, originally, for an office and studio. In 1929 it opened, then the building became a number of things over the years. It was kind of a strip mall at one point, and at one point I think it was even abandoned. Then Nancy Silverton spontaneously took this space, bought the building, and they opened La Brea Bakery, and Campanile in 1989 which—nobody has to argue that those are two incredible businesses that were built here. They closed the courtyard and turned the space into a restaurant in 1989, and ran it for 22 years very successfully.
It's a special building and one thing I learned that I don't know if all chefs realize, is the idea that if you make the food good, people are going to come and it doesn't matter where it is or what the place looks like. I don't think that's all true, it's the whole package. Ambience in a restaurant is very, very important. Because you're really entertaining guests and entertainment comes from an environment that has great energy, has warmth, is welcoming, is comfortable, has energy, has style. It's very important. That's a big part of this restaurant—the ambiance.
What sort of culinary experiments are going on here? 
There are a lot of things going on and I want to do it correctly when I do it. We're dry aging a lot of our meat and not just beef, which is typical, but every piece of meat we serve, we're aging. Even duck. When I serve duck, I have it here for almost a month before we serve it—to age it. Whether it's dry aged or wet aged, we've been experimenting a lot with that. And that room [we have] is really just a place to achieve that.
We have pork racks that we've been serving from Cook's Ranch which are pretty incredible and we've aged them from three weeks to a month. The meat gets tender, gets a little more character, [and] a little more of the funkiness barnyard-y flavors come out of the meat. Which makes it special, makes it unique, and also it's a support of the farmer because you can't take commodity pork and stick it in a room unwrapped for a month. It can only be done with quality meat because that meat is clean and clean meat doesn't start to get sour in a week like commodity pork would.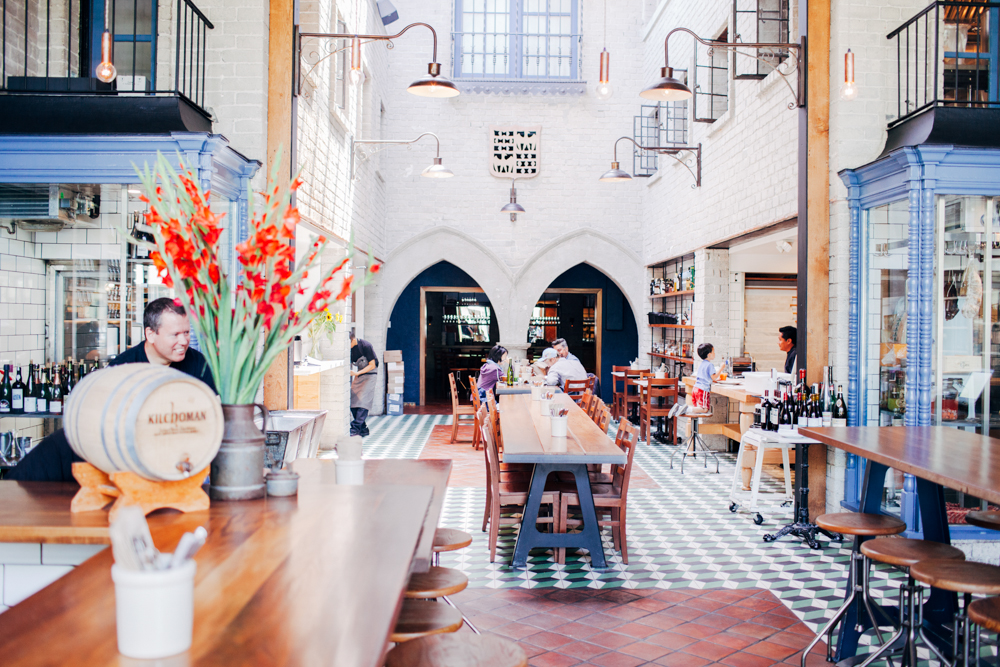 WALTER: So it's also something that you need the right ingredient to do, you need the right environment, and the right equipment. That's what that is. And the combination of pork chop that was from a pig that was raised in the mountains and ate acorns that came from those mountains and is aged in those flavors are able to develop and mature here. Then cooking it on a wood fire, which also has a connection to the Earth, it becomes something really special even though it's just a pork chop. There's several people that put a lot of work into that pork chop to get to where it is.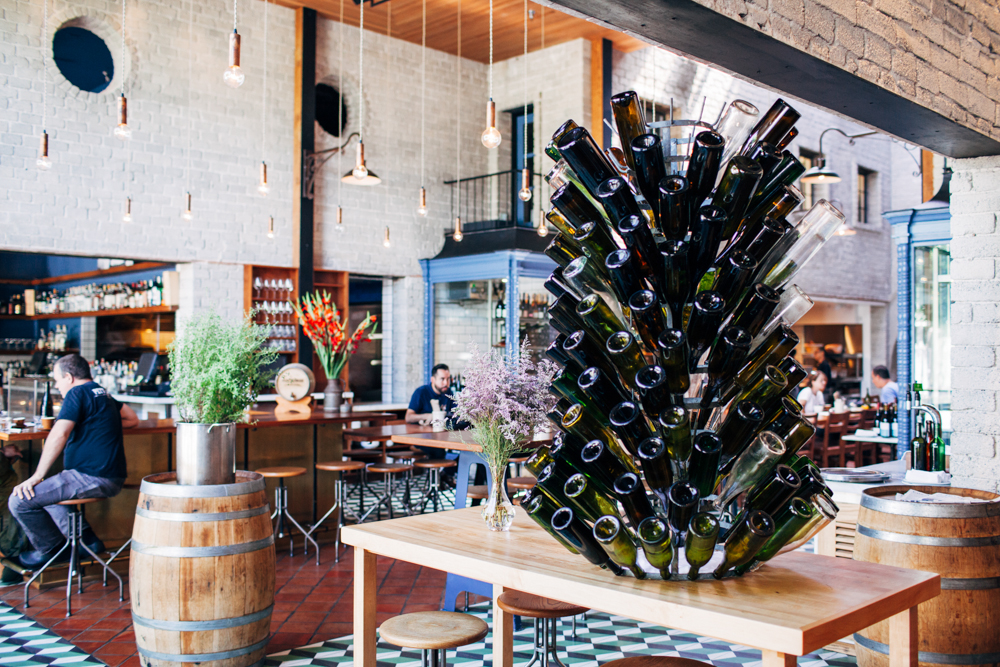 For me, Republique seems like one of the only places in LA that is genuinely influenced by bistro. 
I think there's a stereotypical bistro that a lot of people know and there's a lot of restaurants that have been created around that. [Then] there's also the idea of a bistro and that's more of what Republique is: The idea of what a bistro is and not necessarily what a bistro actually is and not necessarily the traditions of a bistro.
I don't want this to be considered a fine dining restaurant. I don't want it to be a place you have to come to on a special occasion—although you can. But I don't want it to be a place where you have to plan to have a meal here. It should be spontaneous. You should be able to be driving by, by yourself, and think, "I want a glass of wine and a steak, or a beer. A great cocktail. Or an elaborate meal." It's a place—a public place where you can come for any reason any time of the day. That's why we have coffee, we have breakfast, we have dinner, we have bar—it's a little bit of everything.
What's up with Marco Pierre White on the wall? Did you work for him?
I never worked for him. It's kind of a picture—I never actually met him—but I think it's an important picture in my generation as a chef because in the '90s when that book came out, it was kind of at the point where it was becoming more acceptable to be a chef first of all. Before that, it was more of a profession that you did because you couldn't do anything else. So it was a time when it was starting to change and now it's a very respected profession. It was also that that picture, during the time, if you were a cook and maybe your parents were finally accepting the idea that you wanted to be a cook or chef—it was also the picture that you looked at and thought, "I want to be that guy."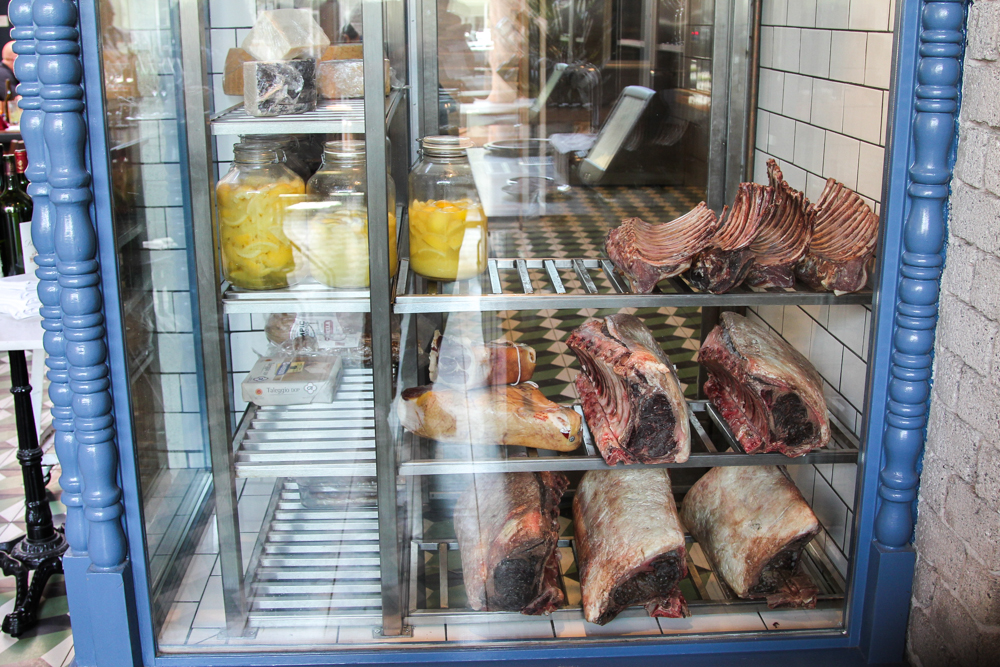 A lot of people admire you and have been anticipating Republique for a while—since Church & State—and I always wondere: What were you doing in-between?
I was in LA before, I was the chef at Patina and had a pretty good reputation there. And then I moved away, Marge and I. For five years we lived in Carmel and we opened three restaurants up there and a hotel. We were very busy, it was very successful, and reached a point where we didn't know if we wanted to stay in Carmel because it was a little quiet for us and we certainly wanted to [come back to LA and] open our own restaurant. [This is] where we met, it was closer to our family, and we liked it.
So we moved back to LA and I think we were a little bit out of touch with everyone so I felt like I needed to take a job somewhere before I opened the restaurant—just to get to know the community again. I began talking with Joe Pytka, and after a lot of talks and a lot of discussion we reopened Bastide. I knew it would be a job that wouldn't last forever, which was perfect. Just a good opportunity to come back into LA and get to know the people again.
[Around that time] I had an offer on a space and it was literally all at once. The market collapsed. I was at The French Laundry, so I said, "You know what? I gotta start thinking about this a little differently... I literally started looking for a job again, and there was nothing exciting out there to the point where we were very close to moving to Las Vegas. And I literally woke up one morning thinking, "I don't need to make money." It's not that I was rich—I just never follow money in my career and all of a sudden didn't agree with the idea of going to Vegas. I literally looked on the Internet and saw Church & State. This placed opened and the chef left for whatever reason right after the opening. I never went to that area of Downtown. At the time it was the industrial district.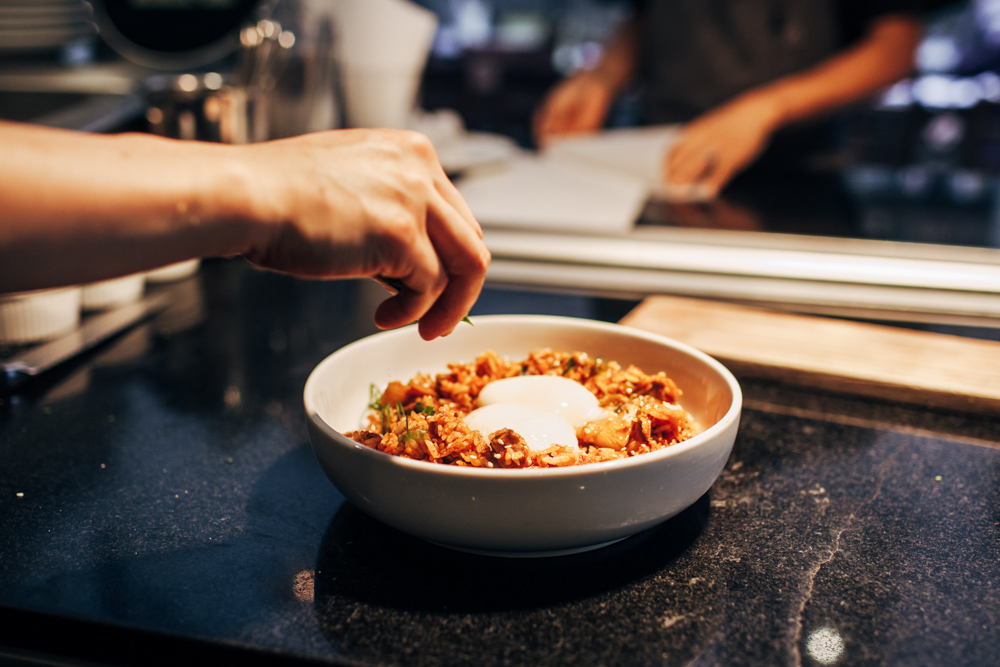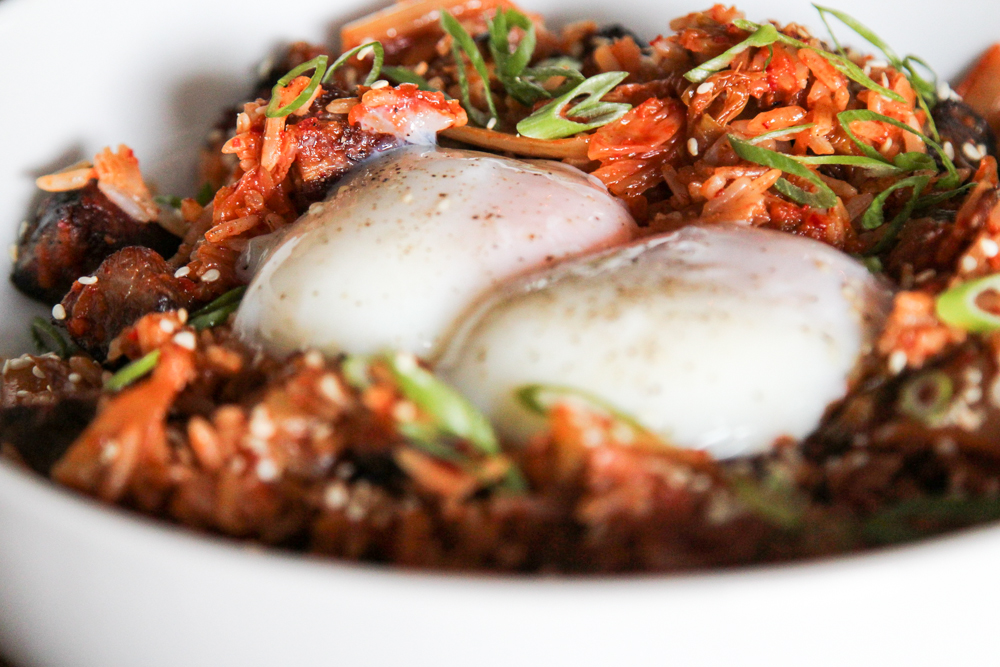 What was [the area] like back then?
I was just very intrigued by it, by where my head was at, my experience with fine dining, with thinking about other things. [I] saw Church & State, really just fell in love with the place. It's still one of my favorite dining rooms in LA. And in a lot of ways it's what kicked off the Arts District... Everybody's there now. It was a great experience, it was the first time I'd ever worked in an open kitchen, it was the first time I worked in a place that was really gutsy and in your face [with] loud music playing. It was a fantastic experience. A life changing experience. It was one of the highlights of my career.
Both Church & State and Republique both have a French style to the cuisine. When did you first [begin to do that]? 
It wasn't intentional. Just somehow my career took me… it was very connected to France. I worked in France, I spent a year with Alain Ducasse. I went several times [and] it's one of my favorite places to go. There's something fantastic about France and then there's also been a lot of bad versions of French cooking that give it a bad name. But there's also an incredible side to what they do, an incredible sensibility, very ingredient, very technique-driven simple food that I've always been inspired by. It's really where I've gone. I was always in these high-end French restaurants and I was just led into this other side of it, this casual end.
You're still opening restaurants while being here?
We are in the process. We have two open in the Philippines. We opened the first one, it's going to be two years in July, the second one was opened a week before Petty Cash was opened – a little over a year old. And we have the third one, we're just finishing construction right now. We're going there next week and we're going to open that up.
In the Philippines?
In the Philippines. And that's our third Wildflour. We put in all the same baking equipment as we have here. A bongard oven so we're really going to step up the quality of the baking there.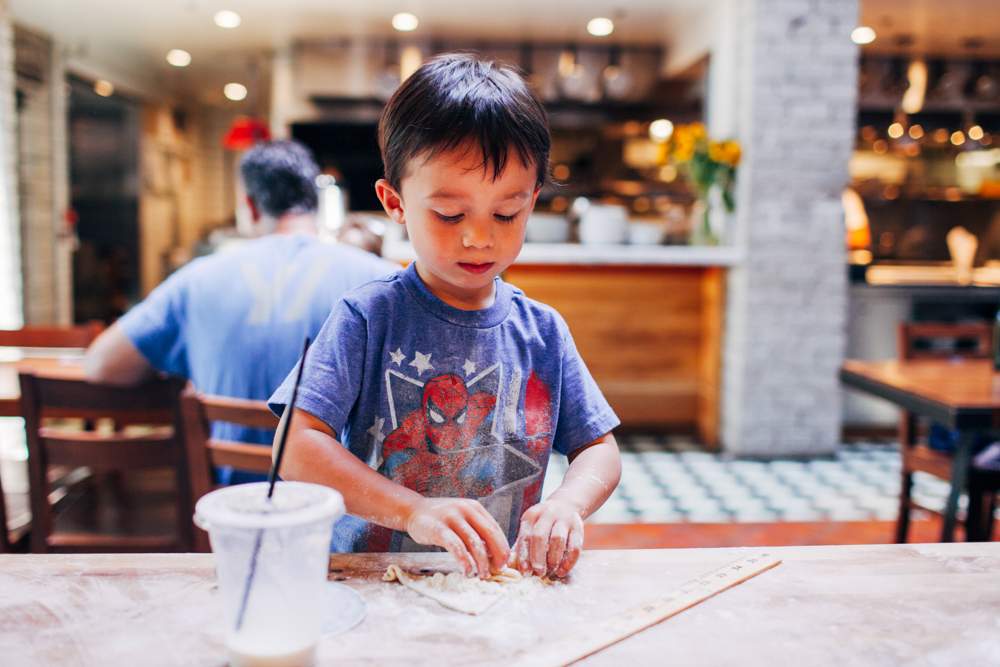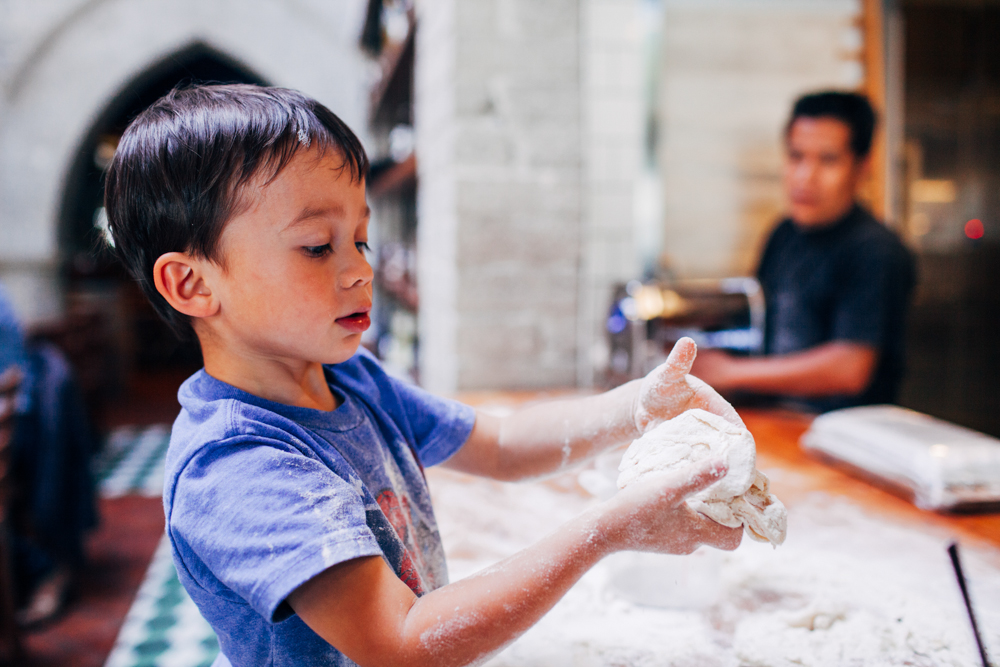 I know a couple of dishes on this menu are a bit of a mystery for French food.
We have a couple of dishes that are almost out of place, like, "What are they doing here?" And the one, especially, is the kimchi fried rice. When we opened the first Wildflour in Manila, being in Asia everyone said, "We want rice, we want rice, we want rice," and I kind of felt like if I was doing the menu, I can't cook rice for everybody. And you eat that everyday, I was really opposed to putting anything with rice on the menu. Especially if it's steamed rice everybody's going to eat it and that's all they're going to eat.
So then we had this idea of making kimchi fried rice. It worked out because my sister-in-law has a friend who is Korean and her mom is a very good cook. She came and taught us how to make kimchi, so we started making kimchi fried rice. And we told everyone that we take all the rice and we fry it with the kimchi ahead of time—which is kind of not true—just to keep them from ordering rice because it always has kimchi. And we thought that Filipinos didn't like spicy food, but it ended up being the best-selling dish on our menu and we started off serving it for breakfast and nobody cared. They wanted it for lunch, they wanted it for dinner. So now we serve it from seven in the morning to eleven o'clock at night and we serve hundreds of them everyday. It's the [best-selling] thing on the menu.
What about your son? What's your sons name? 
Nicholas. We call him Nico.
What did you feed him when he had no teeth?
We fed him things that most kids hate. We made puree out of Brussels sprouts and broccoli and… you know. He eats pretty well because of it.
So his palette is pretty refined. 
I think. He likes to eat, he likes good things. I take him through the Farmer's Market and he eats strawberries and peaches from all the samples and definitely knows the difference.
::
::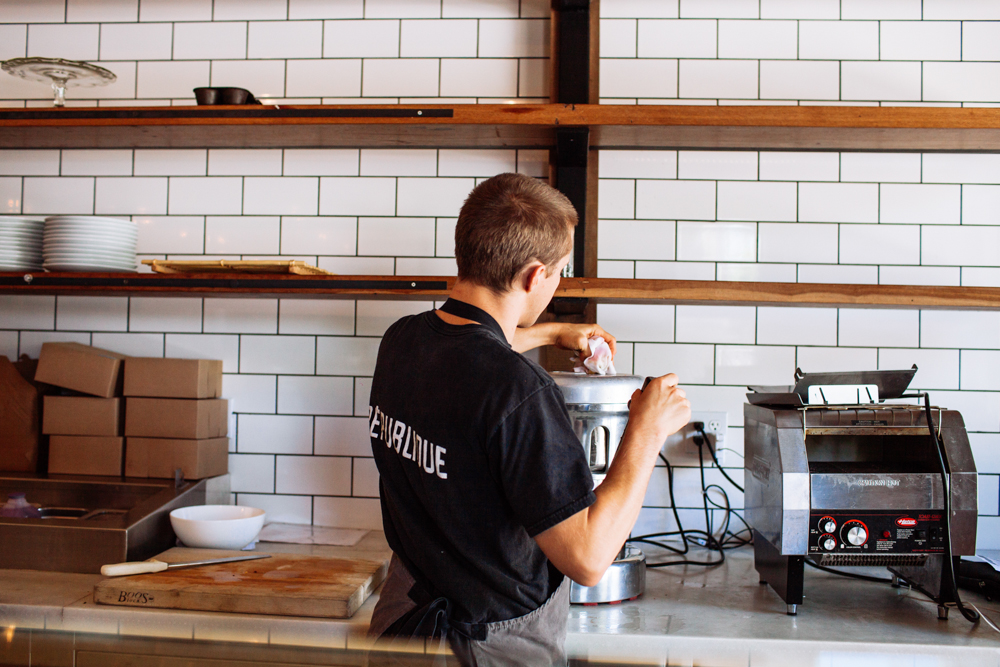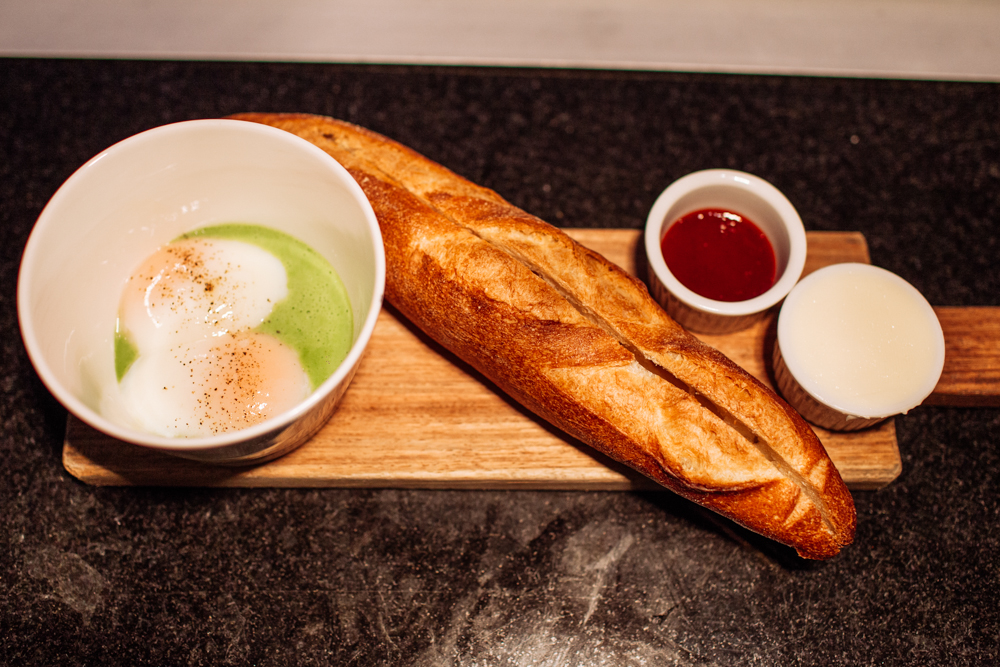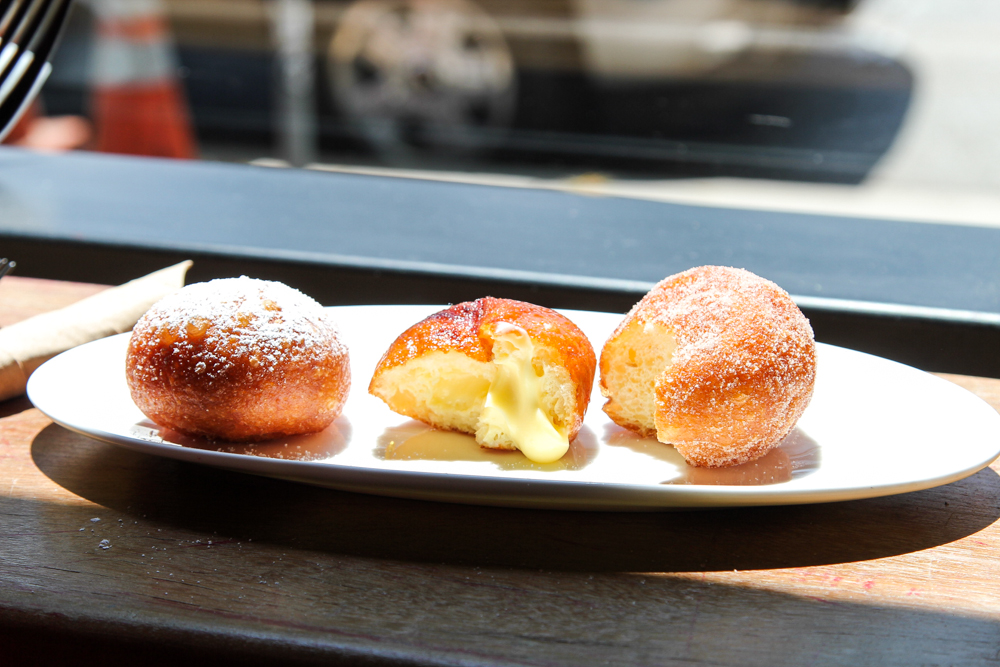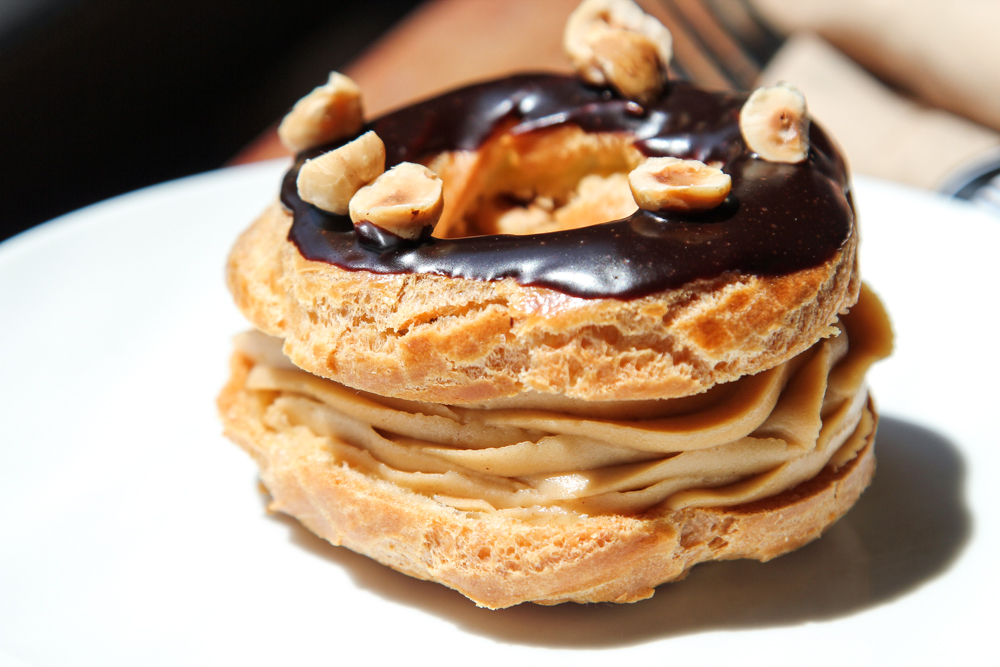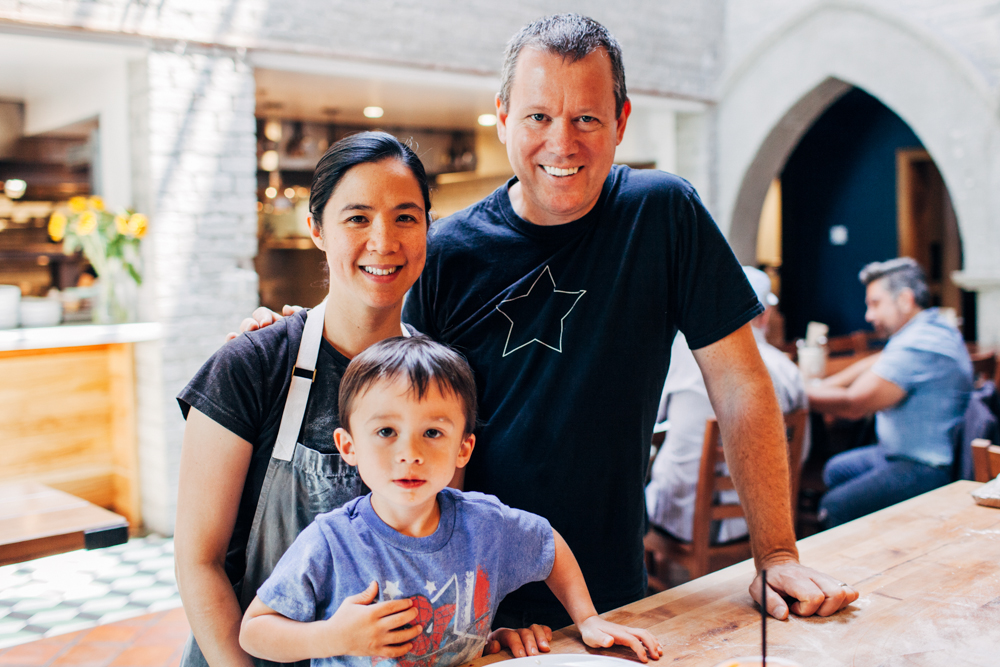 ::
::
REPUBLIQUE
624 South La Brea Blvd.
Los Angeles, CA 90036