Summer's officially here, y'all. And with that, my brother Young and I (plus a few others) decided to get back outside and explore more of this great state of ours.
This most recent trip was to a little spot in Girdwood, AK, called Virgin Creek Falls. The falls are about 30 minutes (45 miles for all you city folk who measure distance with miles) outside of Anchorage and are a relatively easy spot to get to. The trail takes you through a hilly, almost rainforest-like wooded area for a few minutes; if you keep right you'll find yourself at the falls, keep left and you'll find yourself wondering how the hell you got to Terabithia.
Bad jokes aside, it's nice to be able to get to such scenic spots so close to home. Getting out here around 9 or 10 in the evening will grant you some gorgeous golden light to go along with the landscape, so bring a pretty friend.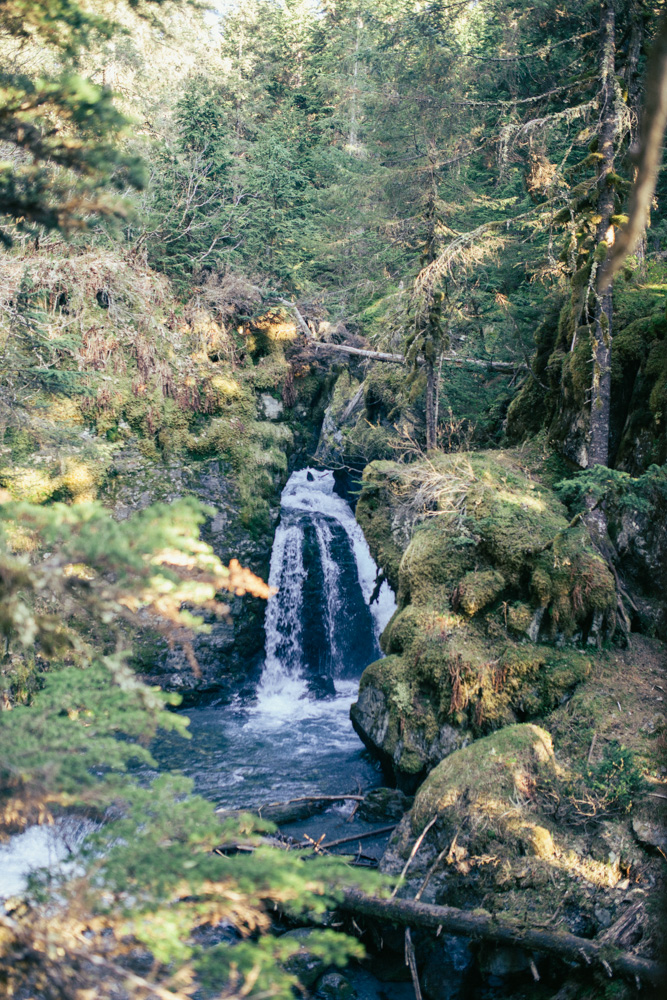 Young really needed to get a good photo of the falls, so he got in the water, camera and all. I definitely wasn't about that life, I think he draws his courage from the mini samurai bun.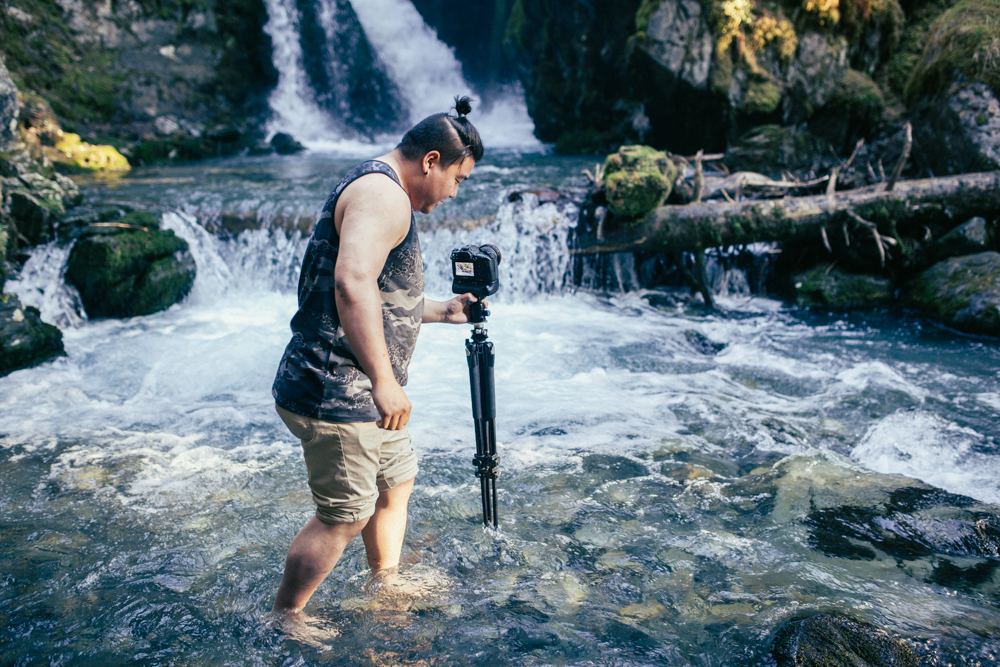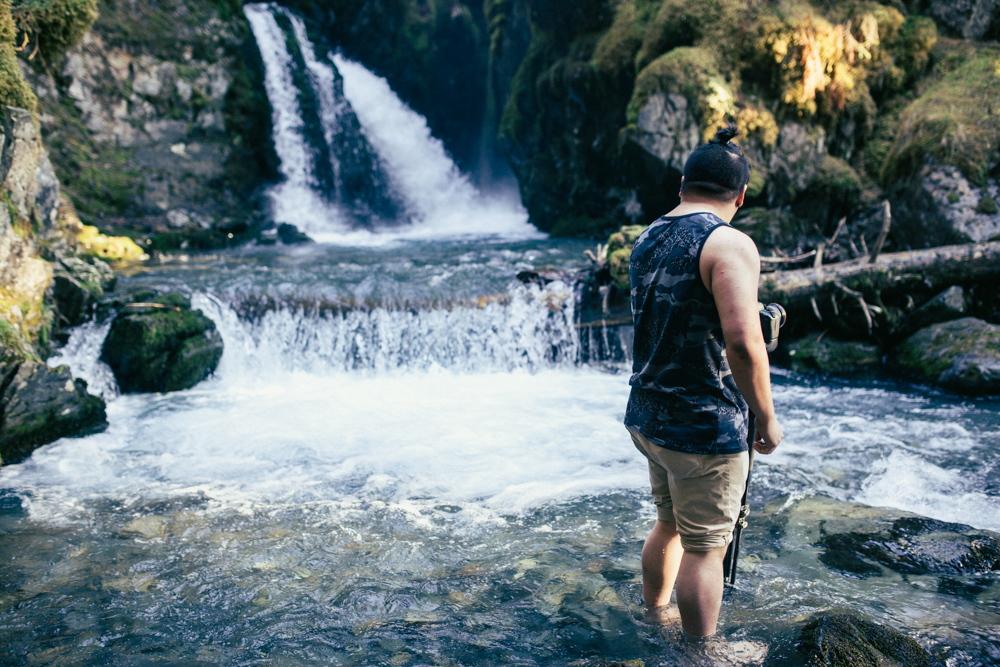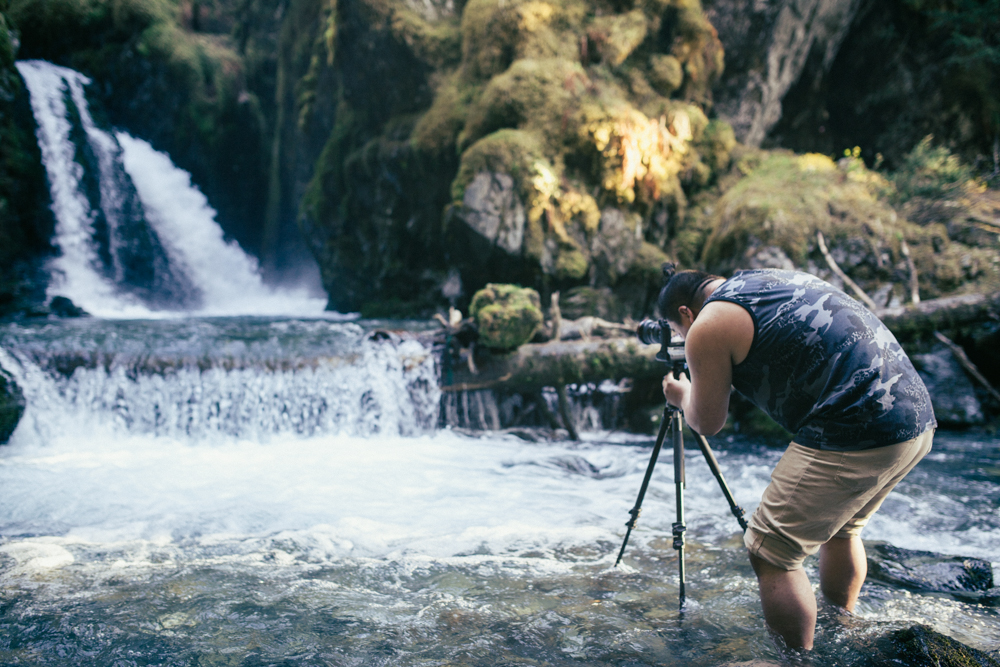 Here's Young's photo: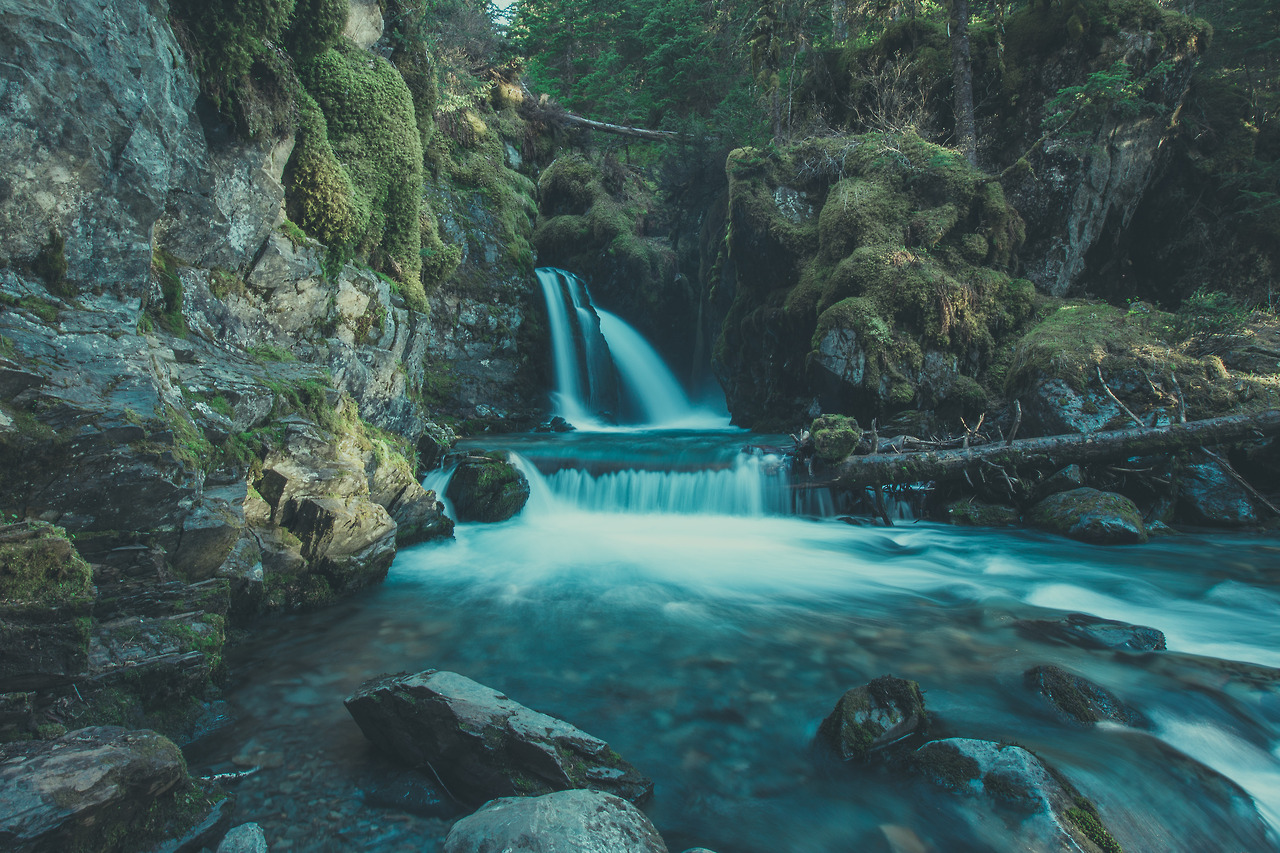 And back to mine.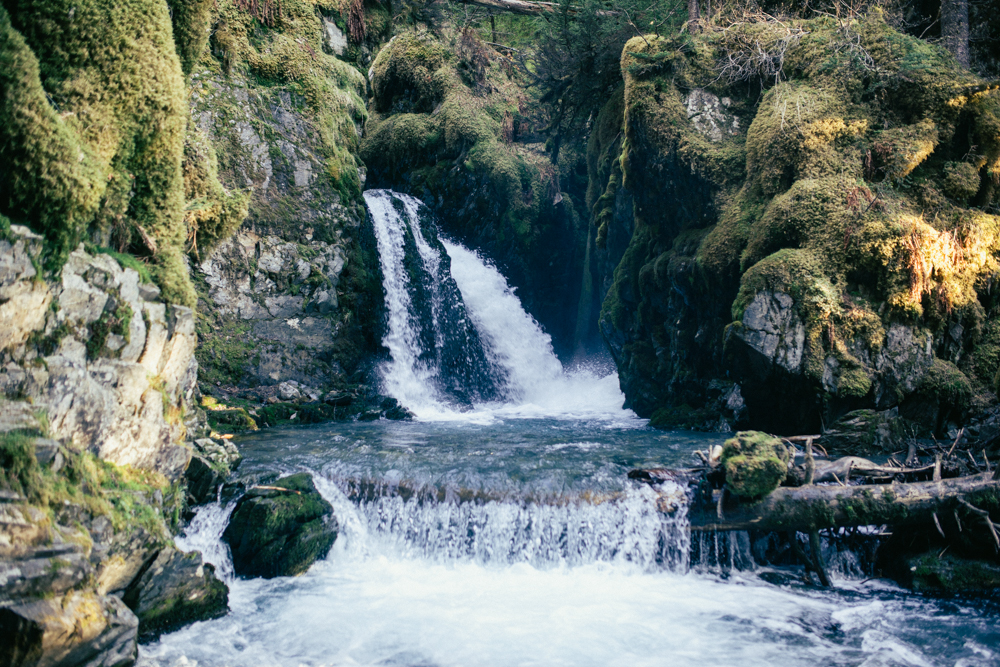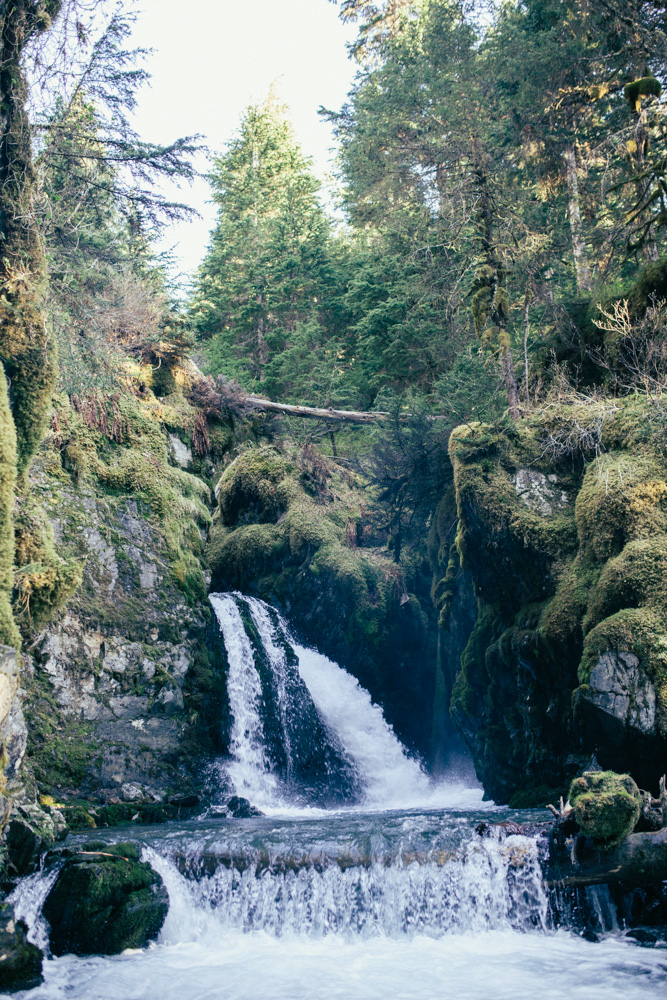 Earlier I mentioned bringing a pretty friend along on hikes with you. This is Becky, she's without a doubt the most fashionable person in the entire state of Alaska. Her fashion blog has steadily been gaining traffic and she's only just getting started.
Whenever we go I always try to grab a few portraits, sometimes even shooting full sets outdoors. It makes for an interesting and dynamic backdrop, definitely got to take advantage of the landscape.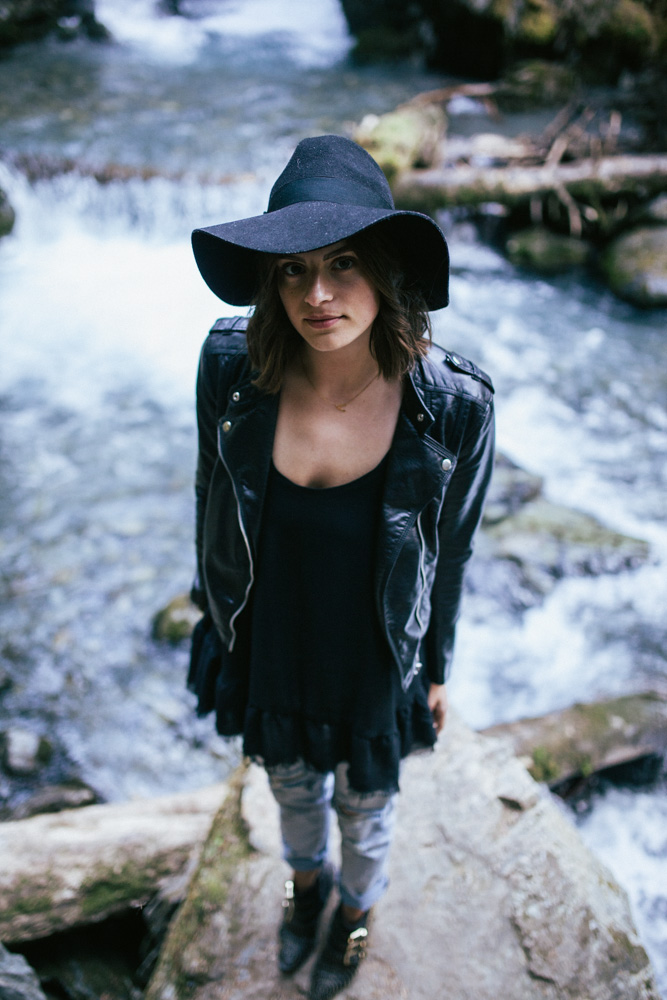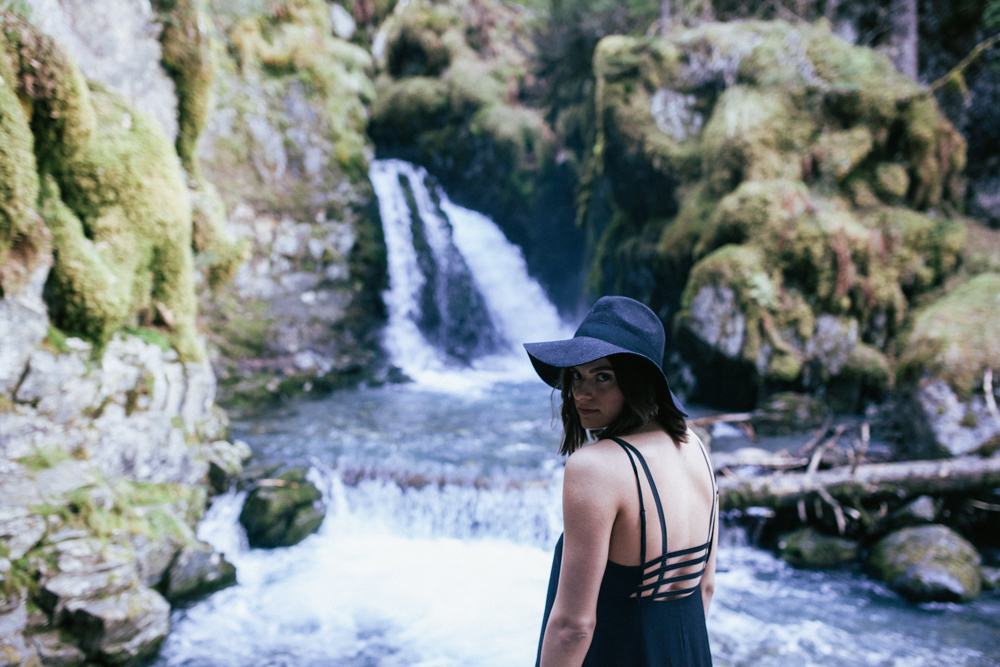 Young had the same idea. Peep his sock game. The Hundreds x Taco Bell, I hope you all got your hands (or feet) on some.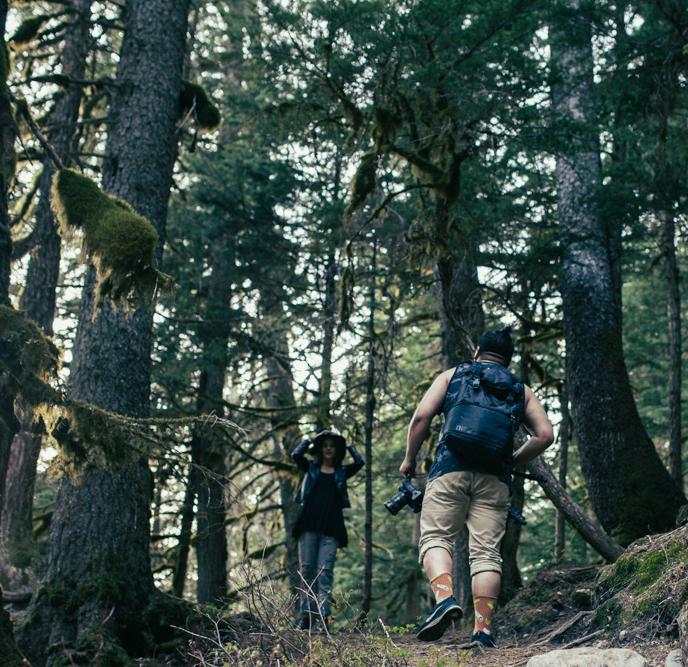 A few more photos from the area.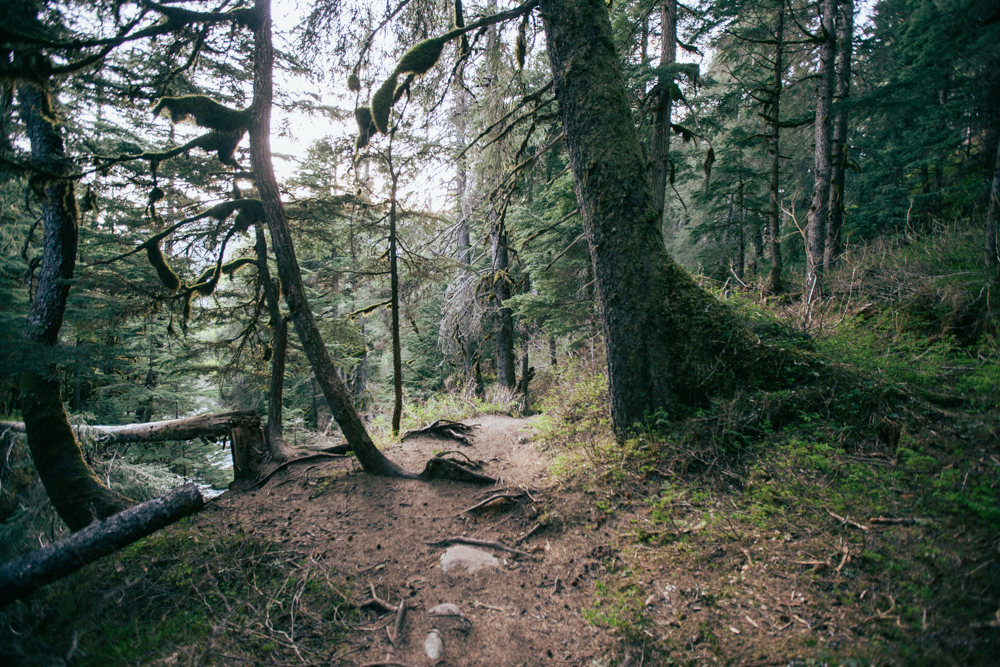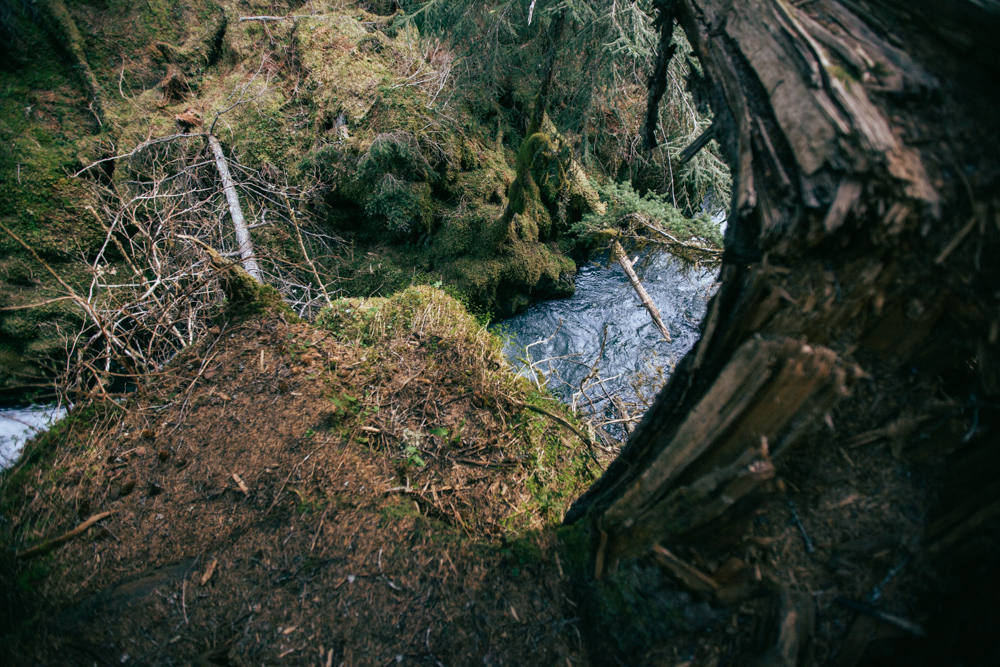 Does this shot look familiar?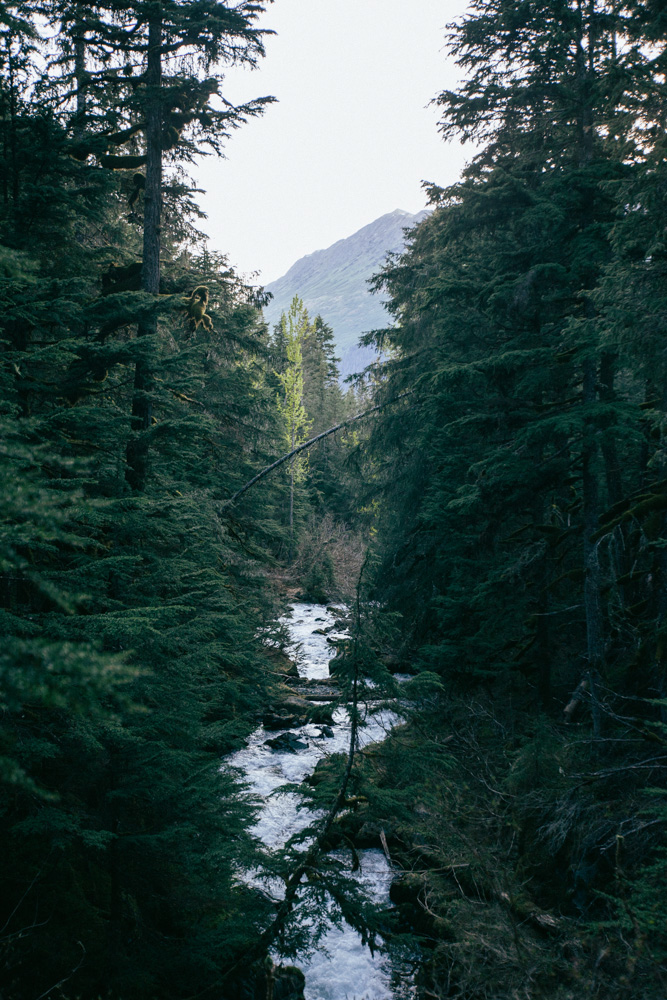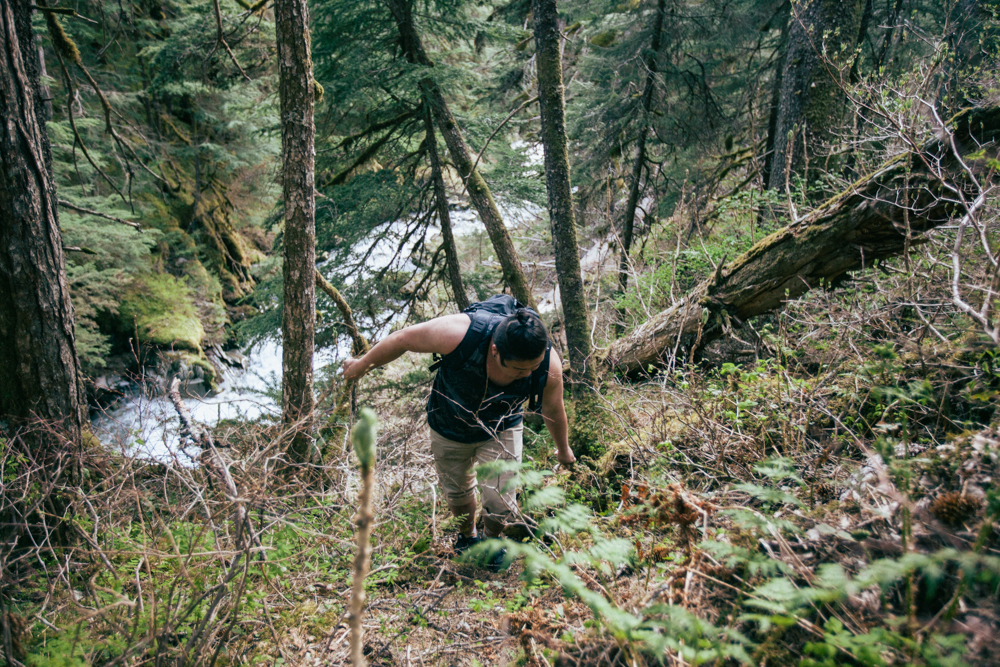 Wildman Kimosabe.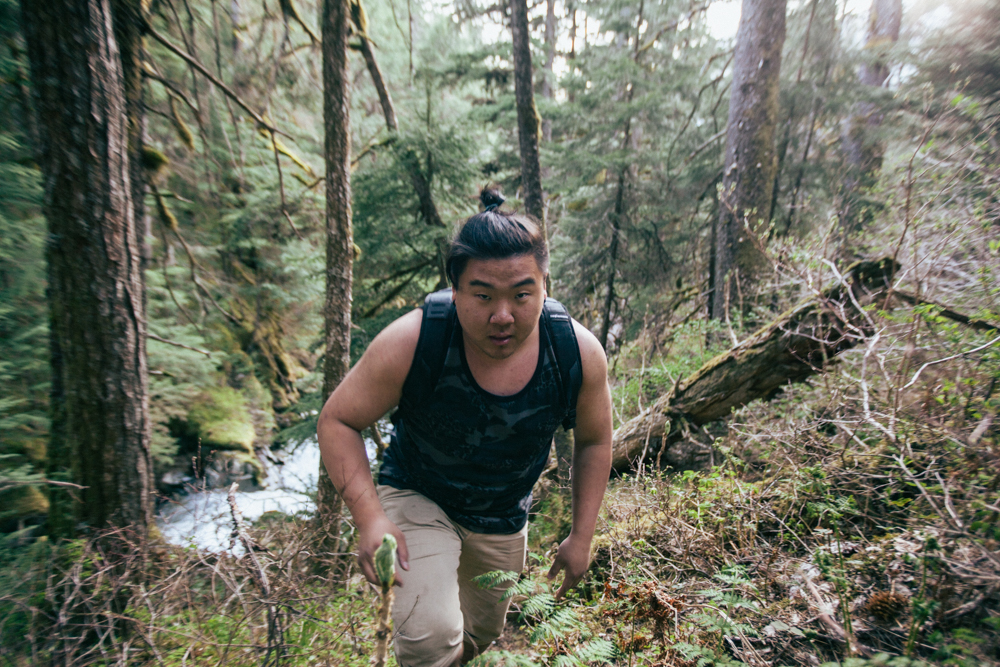 All in all a quick hike to the falls was a great way to ring in the summer. Stay tuned for more adventures, y'all.