Words by: Chelsea Green
Photos courtesy of: Animal
Animal may not have a sign in the front, but you can tell what it is just by the hustle and bustle that it seems to engulf every night. Crowds come from far and wide to partake in the creative cuisine served up by chefs and owners, Vinny Dotolo and Jon Shook. The dishes at Animal are rich, indulgent, and often pork-centric,incorporating sweet and savory ingredients to tickle your taste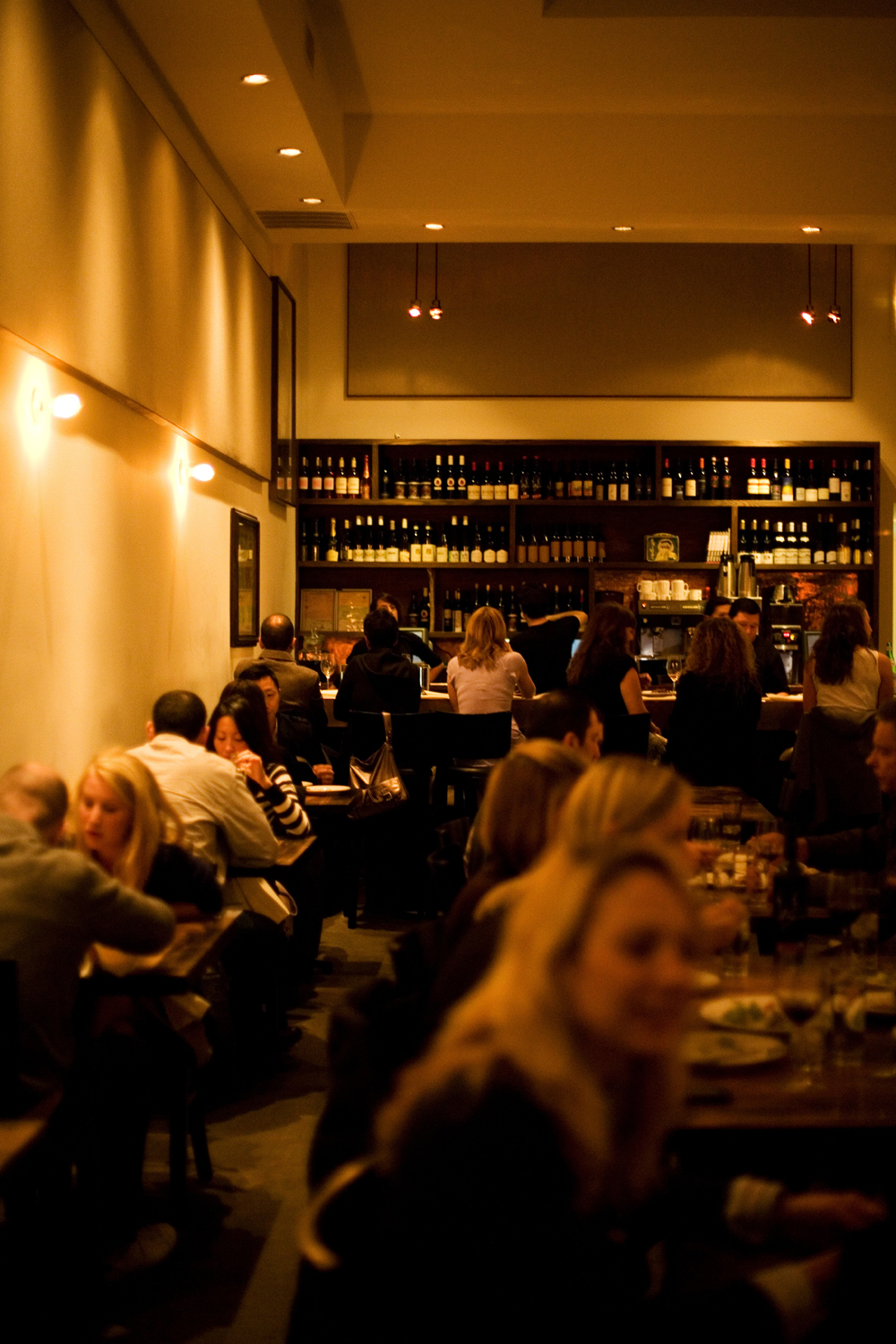 buds. What's even cooler is that we're neighbors! Animal is located on Fairfax in Los Angeles, right down the street from The Hundreds' Rosewood location. We got a chance to ask Dotolo and Shook about their ideal meal, how to get the full experience when dining at Animal, and even a little bit about the foie gras controversy that's swirling around California. Check out what they had to say!
What are some tips for people who have never been to Animal in order to have the ultimate experience?
VINNY: Don't order too much your first time. A group of four is best to share. Lots of people get excited and order a lot of food and can't finish the meal. Mix it up, order some light dishes and some heavy ones.
JON: Come with a group and order a variety of food, don't just order pork.
Describe your ideal meal.
VINNY: Anything really well executed and seasoned well with good friends and family.
JON: My ideal meal isn't always about what I am eating but about who I am eating with. Food is an international language, it opens up the doors to so many different kinds of experiences.
If you could sit down with someone over dinner, dead or alive, who would it be? What would you guys talk about?
VINNY: I would love to sit down with Thomas Jefferson. He was such a pioneer in so many regards. I would love to just listen to his philosophies of life he knew so many things from gardening to politics, language and travel.
JON: It would be all my family members that I've never met who passed away before my time. I would love to discuss with them the evolution of our family tree.
Come with a group and order a variety of food, don't just order pork.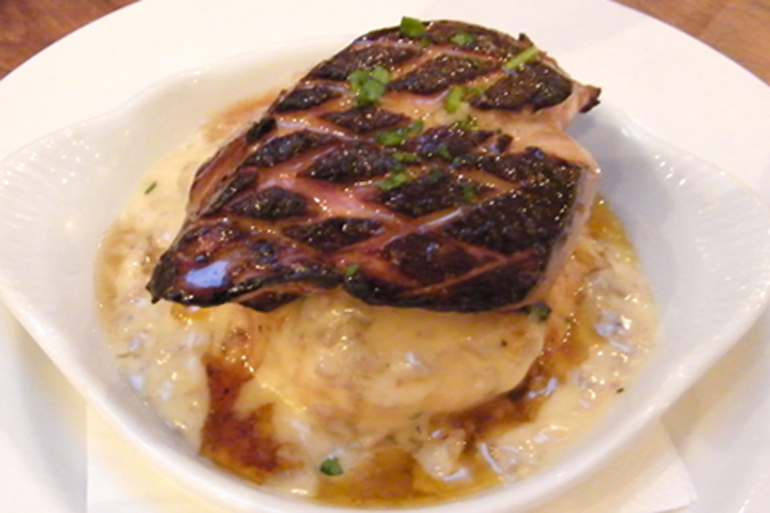 Can you talk a little bit about You've Got to Fight for Your Right to Foie,and your opinion on the recent outlaw of the delicacy?
VINNY: It's a little silly, to tell you the truth. There are so many other fights to be fought in the American food system. They are only having effect on 1% of the population, if that… For us, it's an ancient ingredient that we have a great deal of respect for and has given us so much inspiration. It was hard not to fight for it and we'd love to see the ban overturned..
JON: At the end of the day, I think it's bullshit. The phrase is a play on the Beastie Boys song "You've Gotta Fight for Your Right to Party," and it was to help bring awareness to the ban.
Advice for those who want to open a restaurant of their own?
VINNY: Know the numbers of operating a restaurant because, as good of a cook someone may be, it's still a business and it needs to make money in order to stay open. Have a message. Find a need and fill it. Contribute to your local food scene.
JON: Make sure you work in another restaurant for a while first, so you are sure you're into it. And realize that the reward is going to be more a personal gratitude than a financial gratitude.
Future plans to put out another cookbook?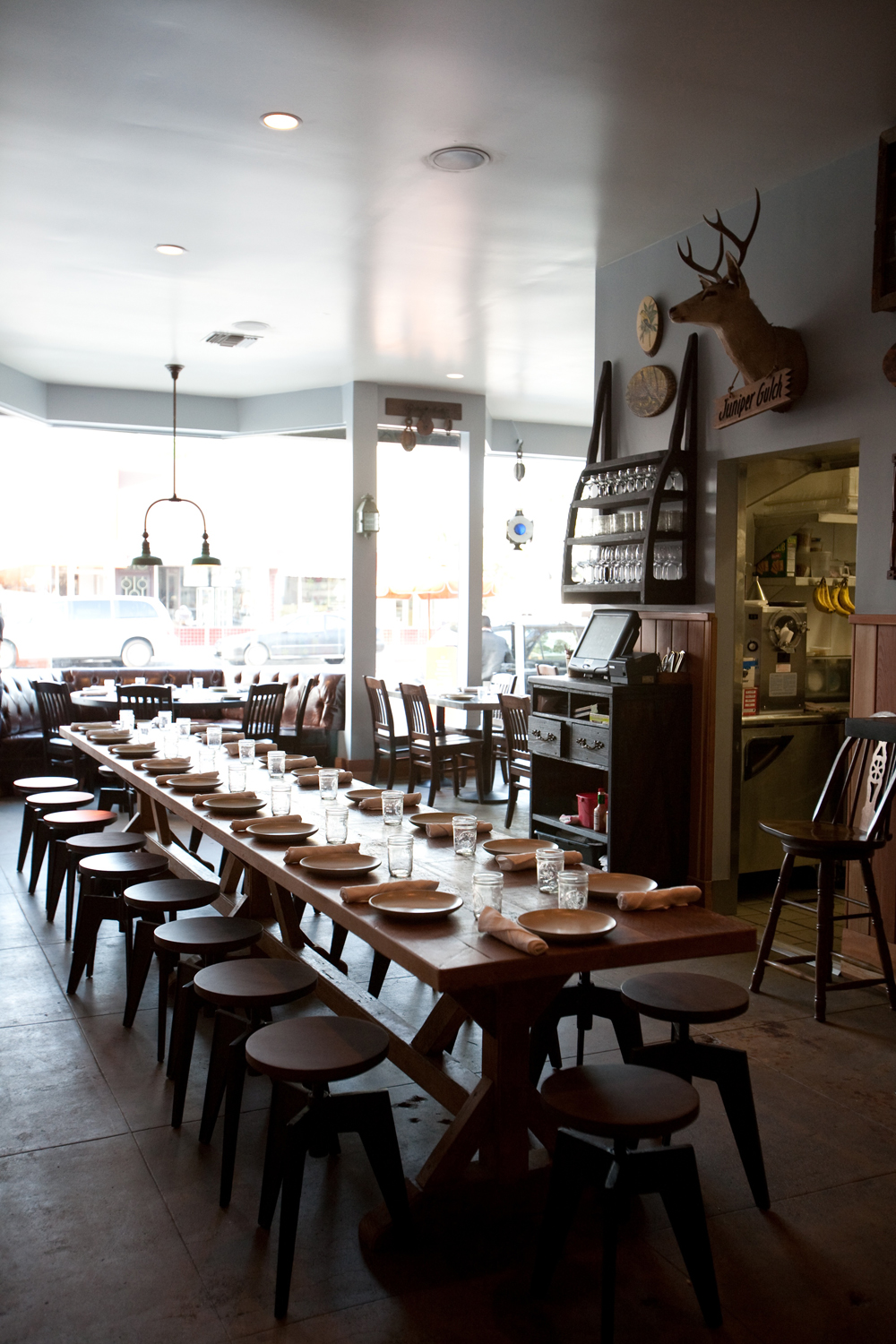 VINNY: For sure. We just have to write it, which takes time, and we don't seem to have a lot of that right now.
JON: I hope so, one day. Just finding the time is difficult.
Can you tell us about the other restaurant endeavors you have throughout the city?
VINNY: We are currently working on a few projects. What I can say is the things we are interested in and hopefully we will have the opportunity to open them:
– Tasting menus only
– BBQ
– Breakfast
– Mexican
– Italian American
JON: I feel the same as Vinny on this, your restaurants always reflect where you are in your life.
Lastly, are you more of a sweet or savory guy?
VINNY: Both. Can't dismiss the sweet. I love to finish a meal with a great dessert.
JON: I'm more of a savory guy. They say that savory are more sexual, and sweet are more emotional, what are you?