Having worked with nearly every important brand, musician, and band out there, Usugrow has come up from printing flyers for underground punk bands in the '90s all the way to having a steady flow of art seen all over the globe through cover artwork, tattoos, and more. His style has grown right with his fame – his solo exhibition, "Inkflow" at Upper Playground SF marks his second show at this location, where he'll be showing some calligraphy alongside some pieces that are for sale. It opened on October 4th and you can continue to find it at Upper Playground SF until November 23rd.
I've been bare-skinned most my life if you take away the unsightly fur-like components on my lower regions which sadly counter balances with my lack of hair in my upper regions. The day I decided to permanently scar my arm was the day I first met Usugrow at his solo show 7 years back. Me thinking I am some sort of creative thinker, I figured getting Usugrow's artwork was a match made in heaven. I mean he's Japanese, I am half Japanese, I like art, he does art, I am a male and um, he's one too! Two more years pass and Usugrow hosts yet another show at Upper Playground SF where I eagerly return to show him my tribute piece. As I get there I notice a friction of some sorts with a girl that looked like she just exploded from excitement, or a burrito. I ease drop out of curiosity only to find out she too was showing off her new Usugrow tattoo. And to throw shit in the fan, it was the same exact tattoo as mine! It was then when I realized one of two things. When getting a tattoo, you will never be original. Even if you found that diamond in the rough design, hide it with all your efforts because once you show it out there to the general public, someone is bound to make a duplicate of it. And two, when getting a tattoo on your forearm, get something appealing to your eye. Masturbating to a bee and a skull totally just makes your pee-pee go womp-womp.
By the end of it, I came to realize that my tattoo is not a copied image, but more of a universal symbol of love and appreciation for Usugrow's artwork. He returned to the States yet again to show off his new work at his show Inkflow and did a signing for his new book for all his devoted fans at Upper Playground and even did a little interview with me to boot.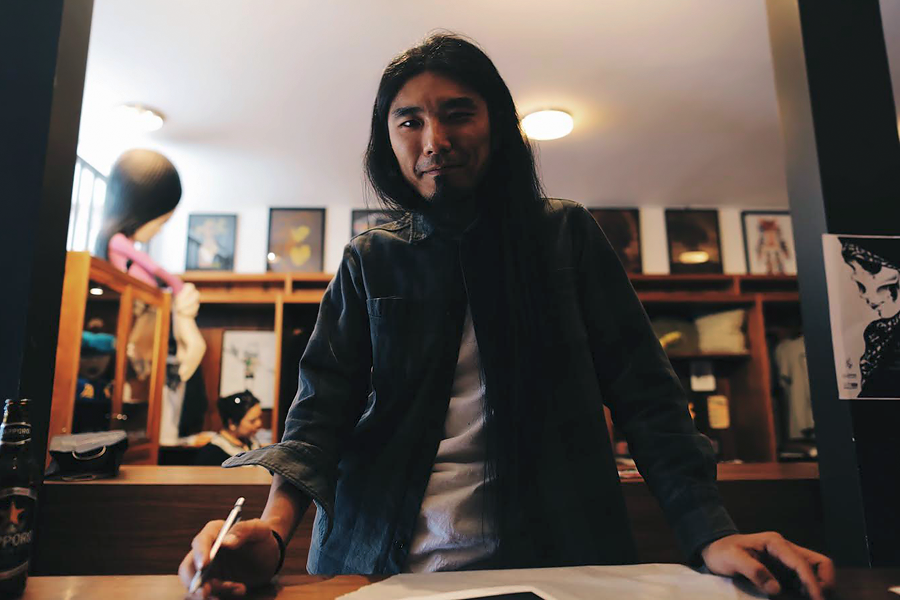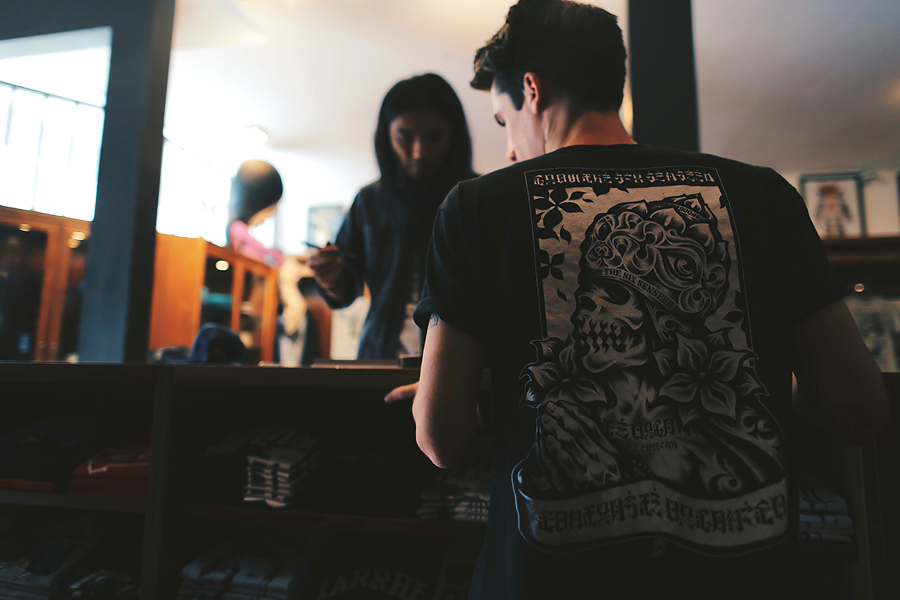 FONGSTARR: It's been a while since you had your last show at FIFTY24SF Gallery in San Francisco. I actually went to it and loved a piece so much that I got it tattooed on my arm. With your new show Inkflow, what kind work can we expect to see?
USUGROW: As usual, ink illustrations, and calligraphy works also. I think this is first time I've ever brought my calligraphy works to USA. The word "FLOW" is the word I'm always conscious about when I do calligraphy.
I remember looking at your work in detail not knowing you actually stipple all the shading in your work. That is a long process. Can you elaborate on what specific pens you use and the average time it takes to finish a piece?
For ink illustration I use a thin architectural drawing pen. Now I spend 3-4 weeks to finish 1 illustration.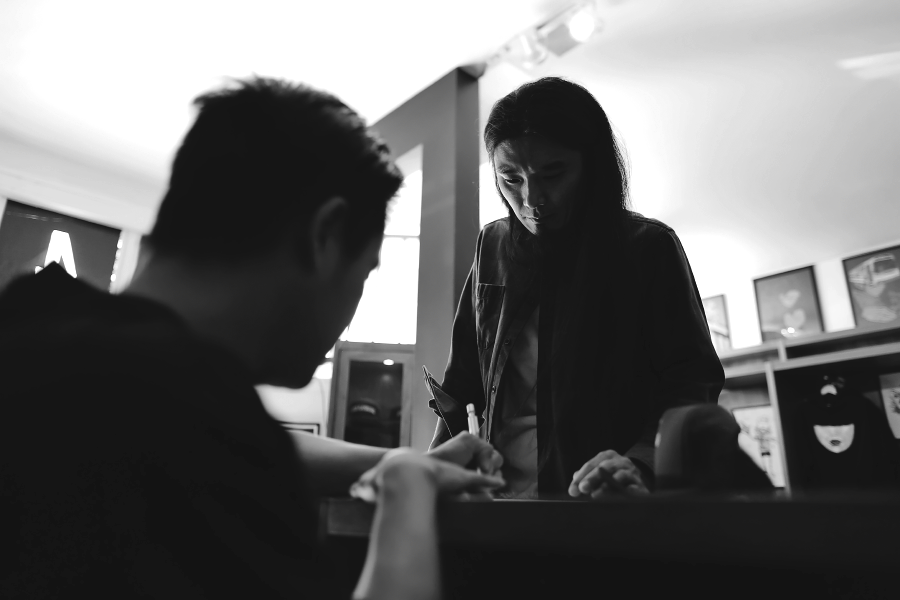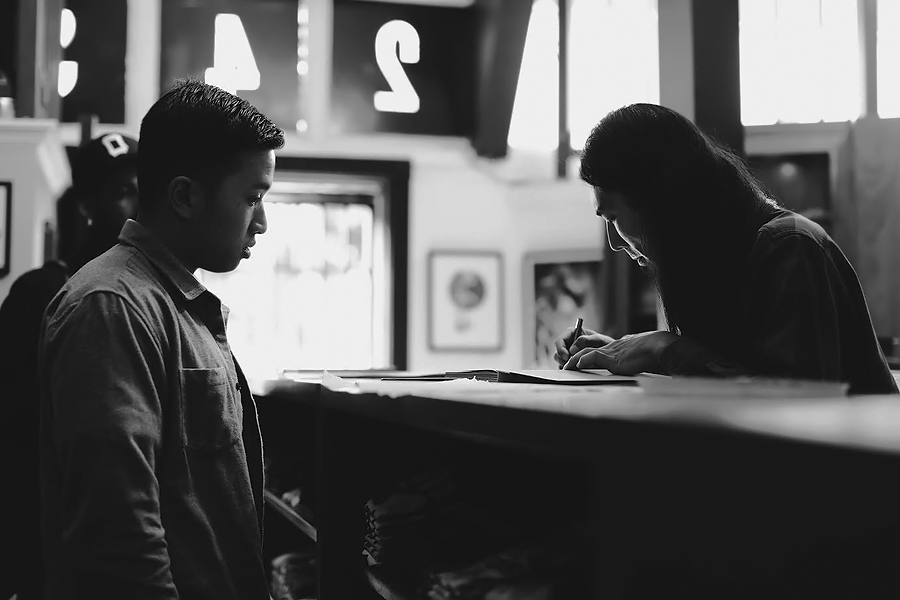 I know you do graphics as well. As you know, graphic design is different than art because there is an objective you are trying serve whether it be solving a problem or just communicating a message to your specific audience. Is your approach to design different from your illustration work?
Not really for me. Whether it's art or graphics, the thing I always keep in mind is to make both simple. I cut the useless parts and keep it simple. I'm making my message more clear by doing so.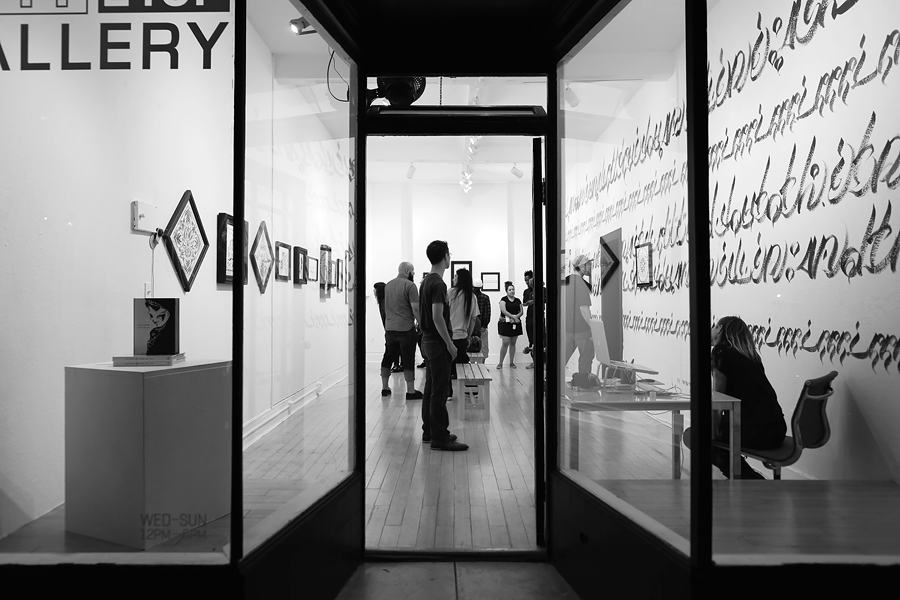 You've seem to be a fan of streetwear and skate companies since you have done pieces for Consolidated skateboards, REAL, Van Syndicate line, Brooklyn Projects, Black Scale and even The Hundreds. If you could do some work with any company in the streetwear or skate industry, who would it be with?
I want to work with companies that respect their scene/culture and consumers.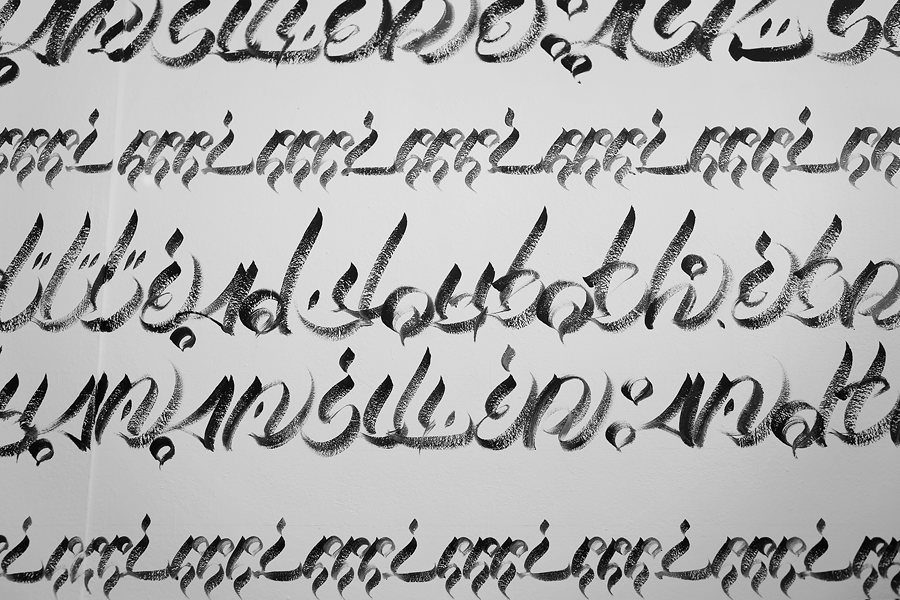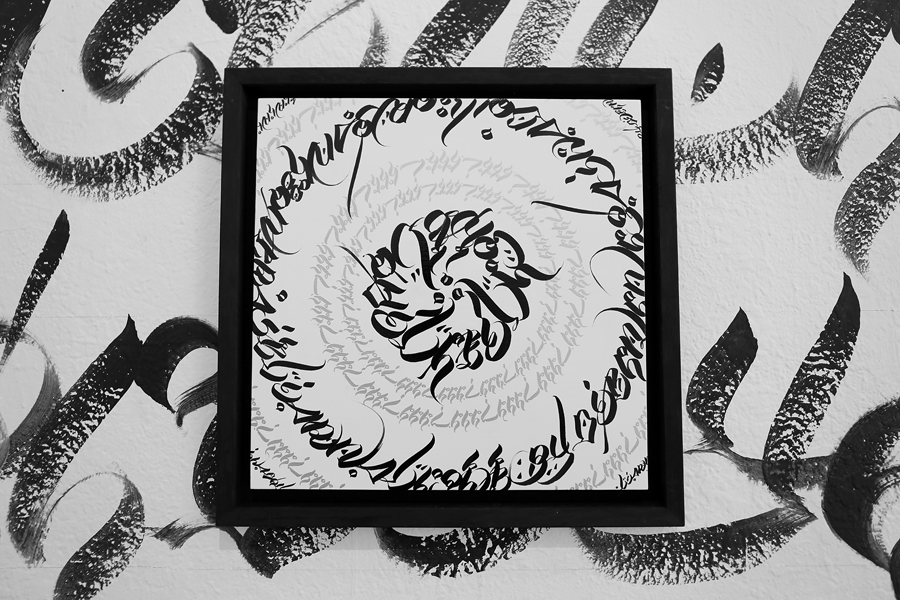 You did some work for Evisen skateboards this year. What is your take on the modern era of skateboard graphics where everything is logo-based now?
Love Evisen's graphics! I was honored to be able to do it. About recent skateboarding graphics? I think if looks cool, it's all good.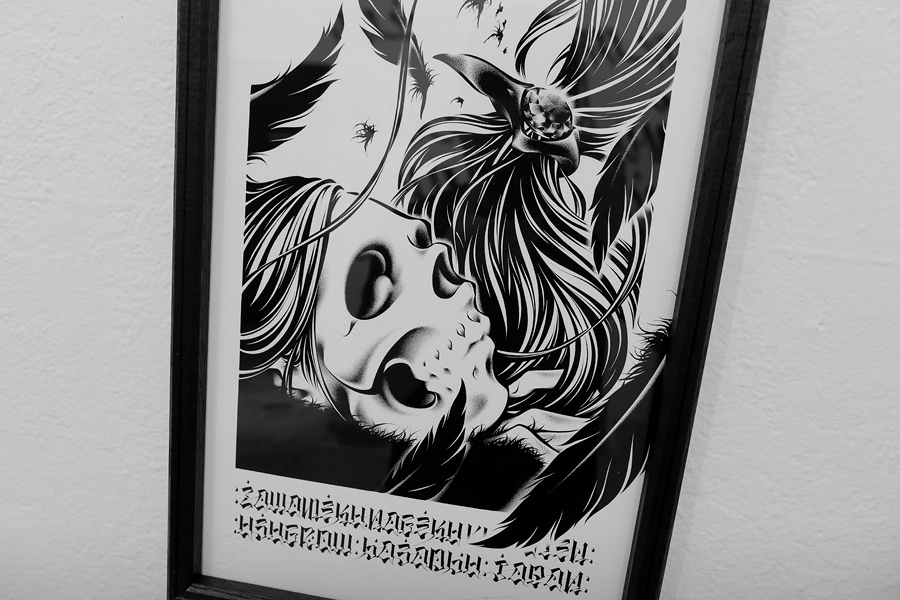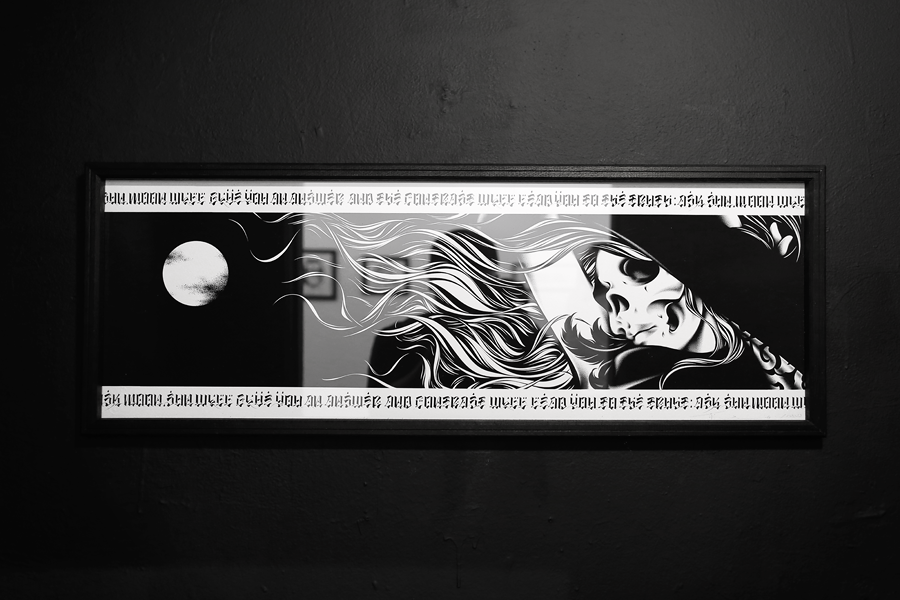 Do you skate?
After breaking my foot, I'm scared to get back on it. I do a little cruising here and there on a midnight secret session every once in a while. So I cannot call myself a skater, but I always do get a lot of inspiration from skilled skaters around me.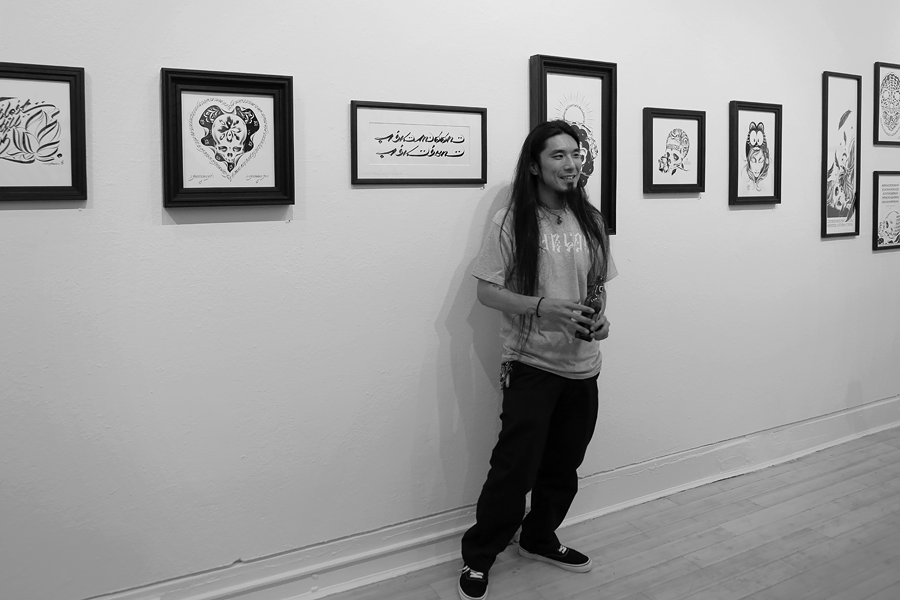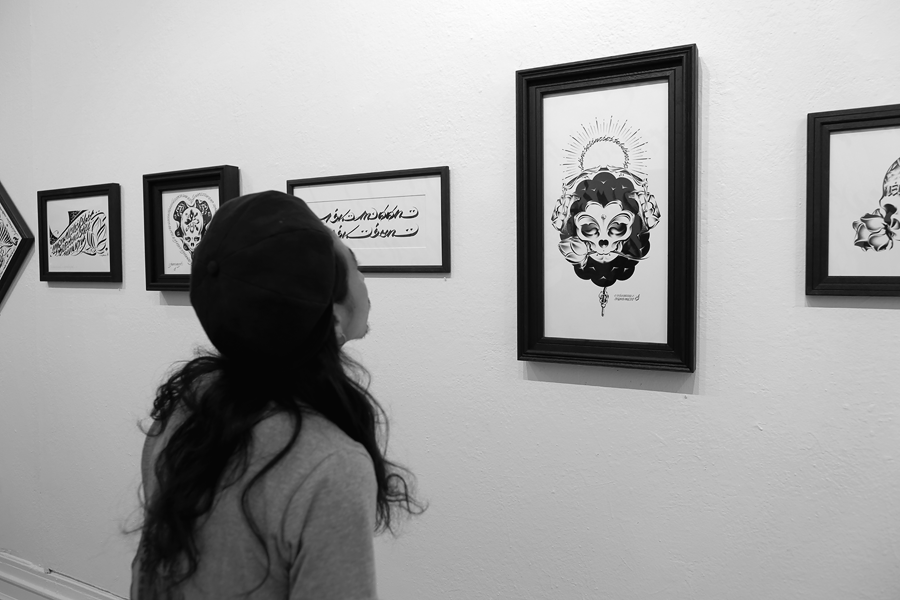 You also did a collaboration print with Mike Giant earlier this year. You guys almost mirror the same specific style doing mostly black and white pieces. How did that piece come into fruition? Did he draw his stuff first and then give you the piece to finish?
When Mike was visiting Tokyo, he hit me up. He drew the main image first and sent it to me in Japan. After a year passed, I was finally able to draw something and sent it back to Mike.I had him wait for me for a long time. But I want to do it again.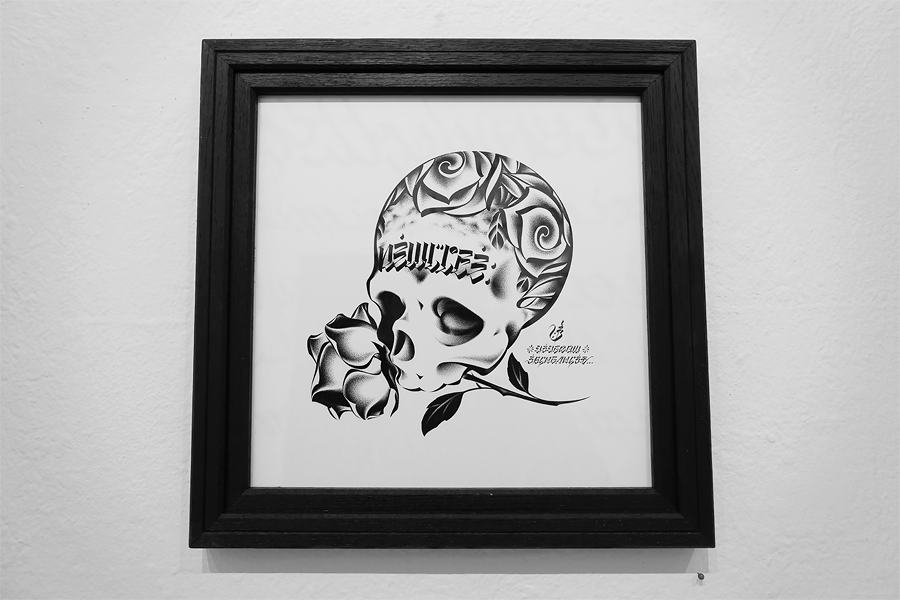 I went to Mike Giant's seminars at Cal Arts in San Francisco and he said he stopped doing commission work to put full focus on his brand Rebel 8. Would you ever want to put full focus on your brand where you only draw for yourself and no one else?
That's not me. I like working with other brands and companies because it enables me to show my works to more people and also because I get to make friends with Skaters, Fashionistas, Musicians, and Art Fans. When I was teenager, I found out about Pushead through Metallica's artwork. My friend also found out about Pushead through Zorlac's artwork. We became friends because of that, and we've shared music and skateboarding. I'm hoping that other people can make the same kind of connection from what I do.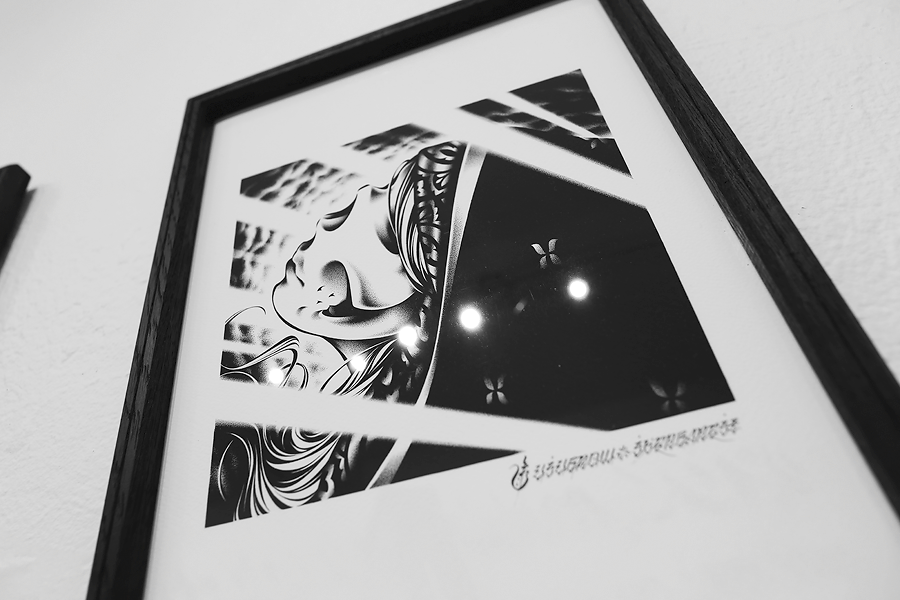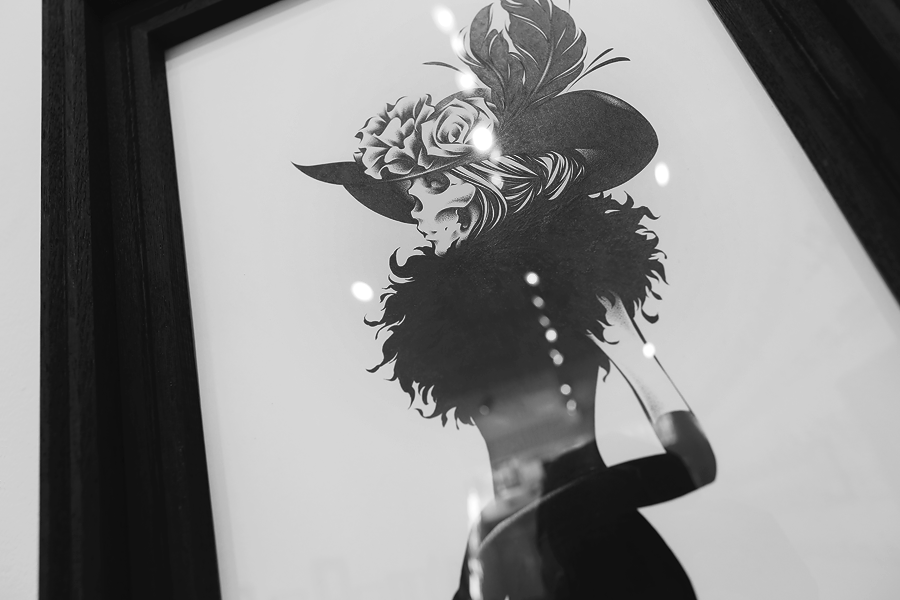 I know you are a huge punk rock fan. What are you views on the current stage of music? Do you feel like that punk rock or rock n roll in general is going the way of blues music where it's so underexposed to the public?
Though I'm always looking for various music, I'm just having fun. It doesn't matter now or then. About punk rock? I do see more people are wearing punk style clothing but I really don't know about society.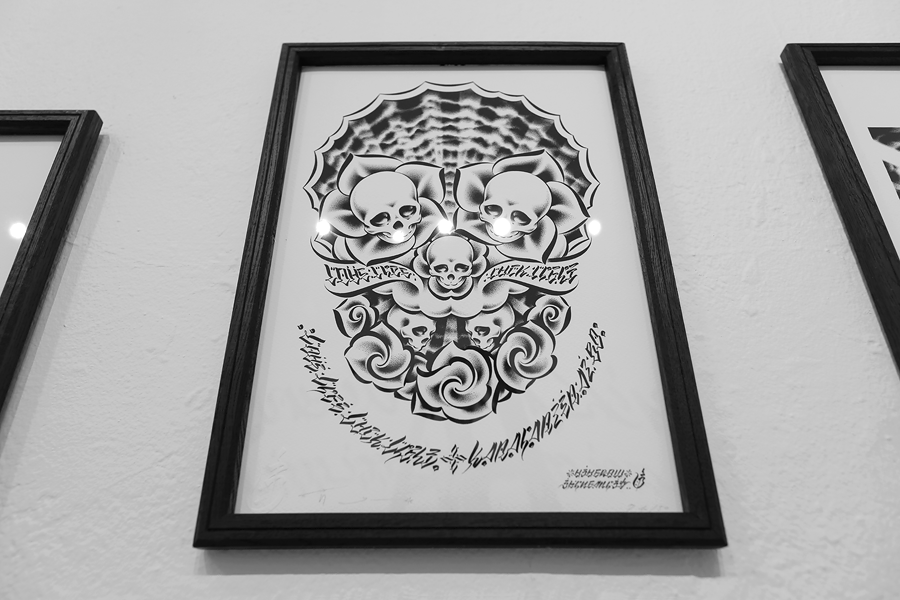 Your new book with Upper Playground "Works 2007-2013" documents the last 6 years of your career. Where do you see yourself in the next 6 years?
In 6 years?… I cannot even imagine that. I just want to be healthy and be good to my family and friends. Thanks for the interview. Say what's up to Bobby and Ben.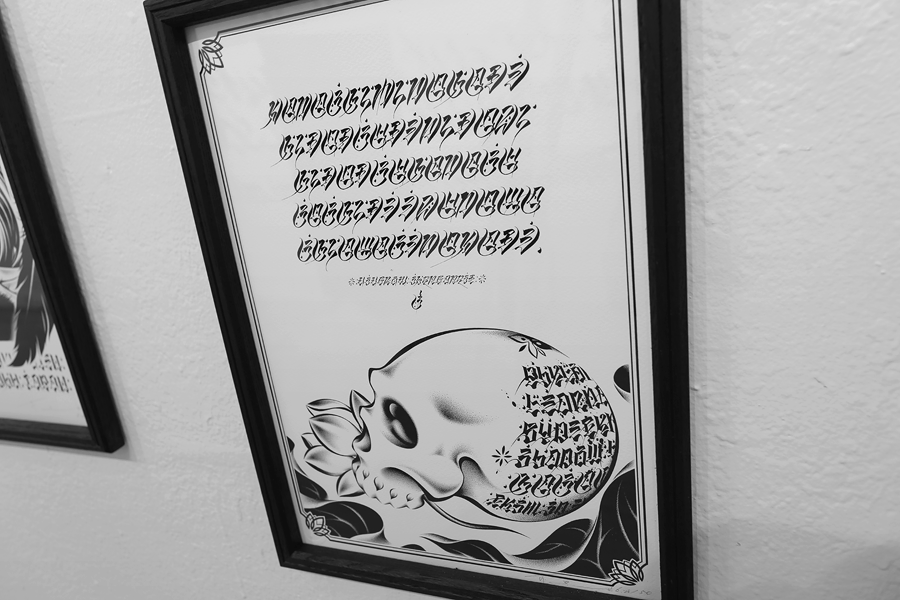 See it in the flesh before it is too late.
FIFTY24SF GALLERY
218 Fillmore Street
San Francisco, CA 94117-3504
Wed-Sun: 12-6.