Levi's has an interesting approach to skateboarding, and I LOVE it. Levi's opted out of the typical model of paying a couple top name pro skaters to endorse their brand. Instead they decided to use the money that would go into that and build skate parks in places that otherwise wouldn't have them. They still hook up a few key skaters, but their real focus is doing something good for skateboarding and the communities.
So far, they have built a skate parks/spots in La Paz, Boliva, Johannesburg, South Africa, and the first ever skatepark in India. Although some of the best park builders and skaters are involved in the process, these spots all have a very cool DIY feel to them, allowing them to get a little more out of every dollar spent.
This year, Levi's decided to keep it local and build a park in West Oakland. With Phase 1 of 3 finished, they invited a select few skaters, media, and industry types out to check out the park and SF for a few days.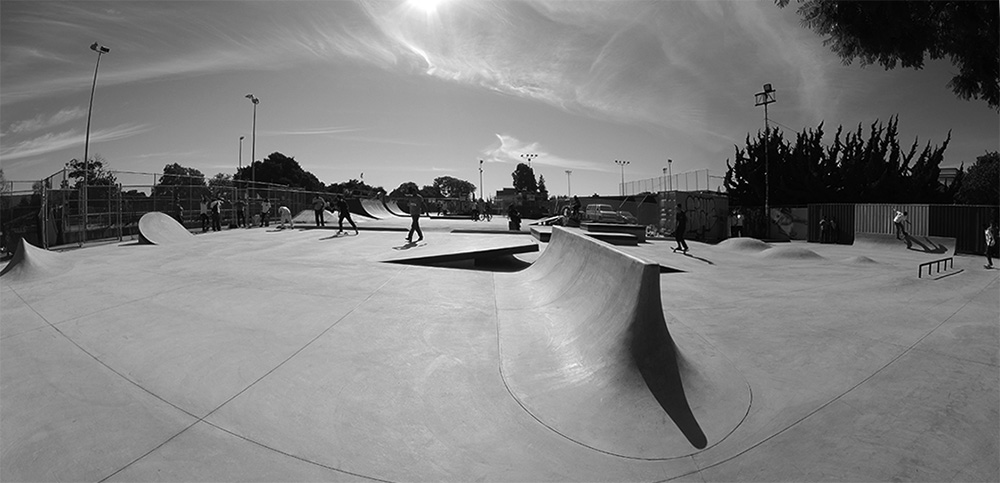 I got to town a little early and decided to buy a new camera, Sony RX10. I have a hard time reading manuals so what follows is basically me learning how to use the camera.
Setting the good time vibes for the trip, this was the first photo ever taken on the new camera, which to me was worth the price tag alone.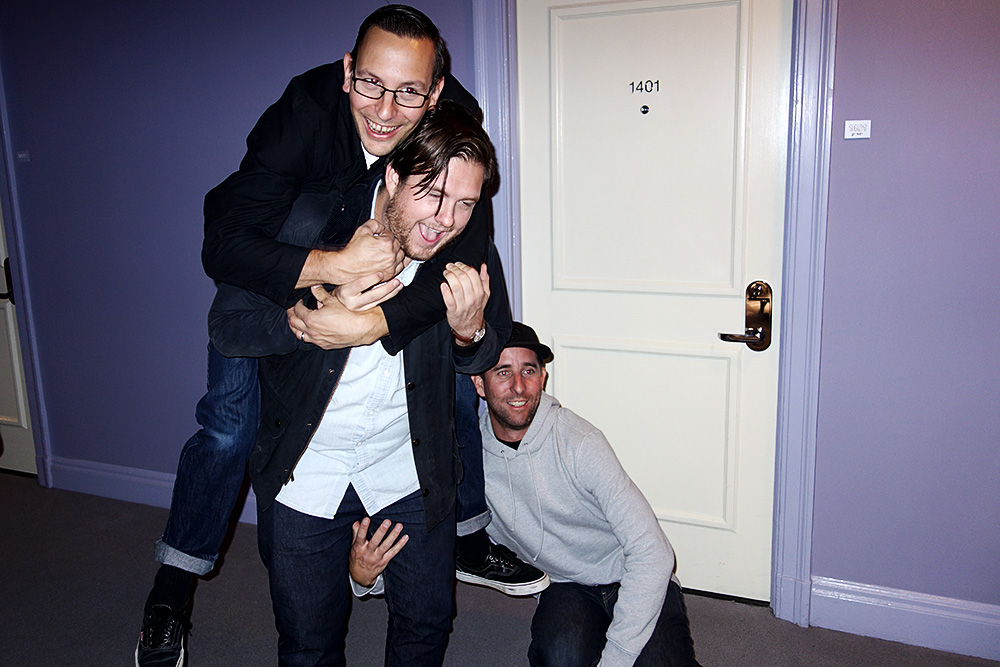 Those of us who arrived a day early spent the night participating in the newest 1st world trend, sushi and bowling! What's stranger than that, after the sushi finger foods were served apparently to go along with sticking your fingers in dirty bowling balls!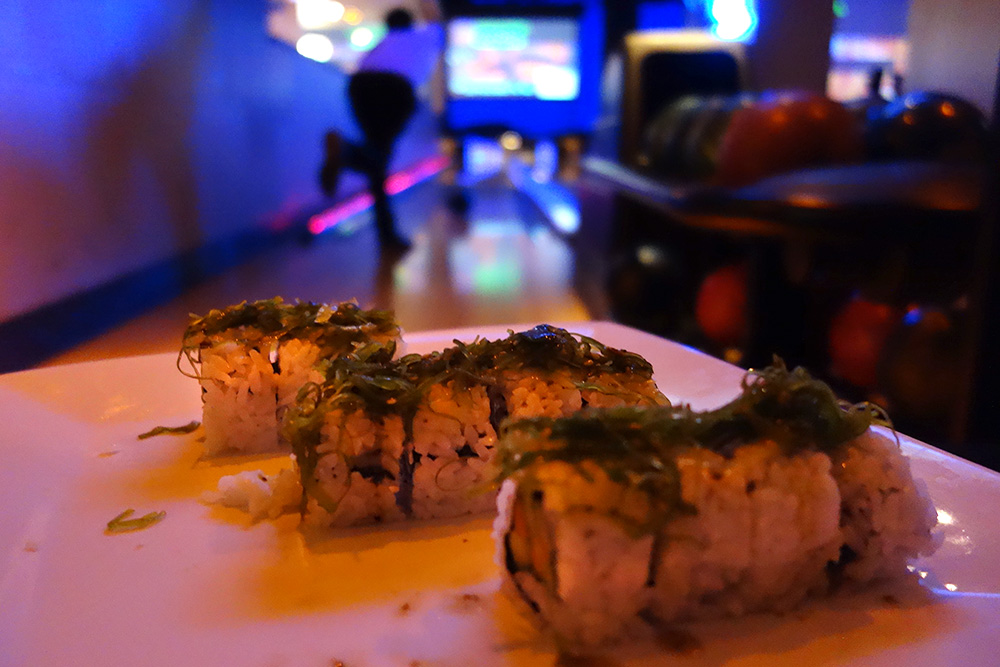 K-Dub is the reason the Town Park exists. An art teacher, skater, and community builder, K-Dub built the original wood ramps and is helping Levi's with the process of building the more permanent concrete sections.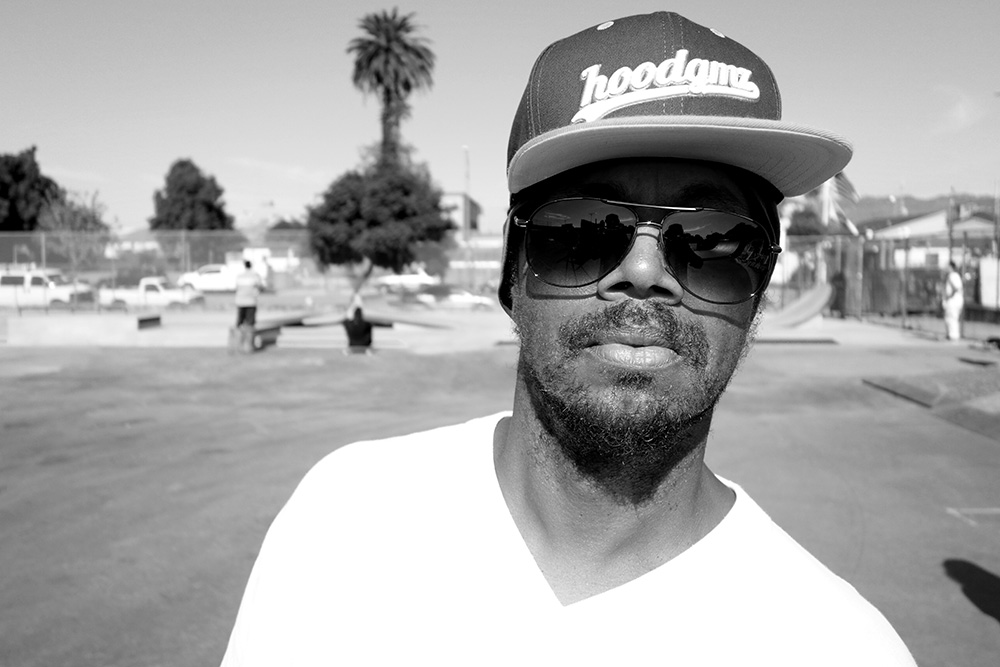 Recently going pro on Habitat, Marius Syvanen ripped Town Park with moves like front board all the way across the tight jersey barrier set up.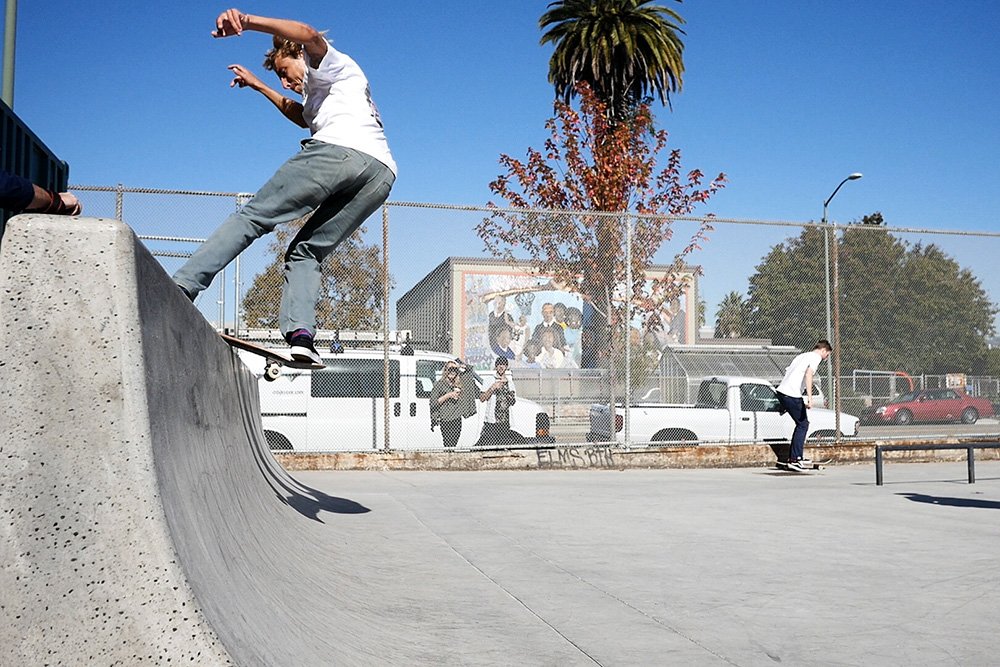 A girl told me, "The rooms at the Clift Hotel remind me of a insane asylum." Being the gentleman I am, I refrained from insulting her and chose to respond, "Well, I'm down with crazy because I'm feeling my suite."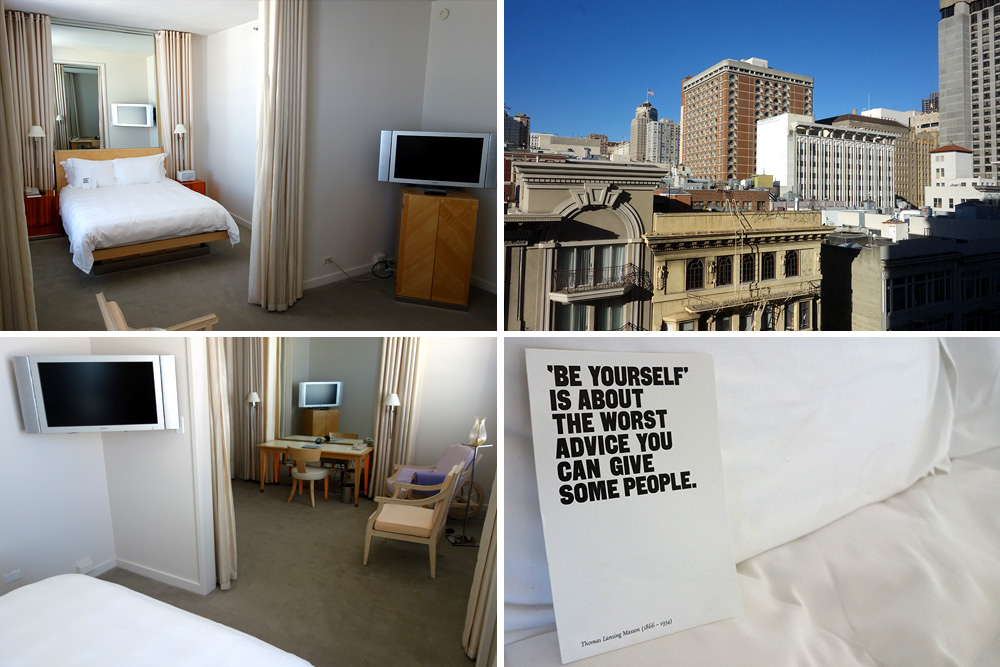 Dinner in The Beer Shed at The Dock in Oakland was legit. Tons of good food served family style with some so nice chicken wings.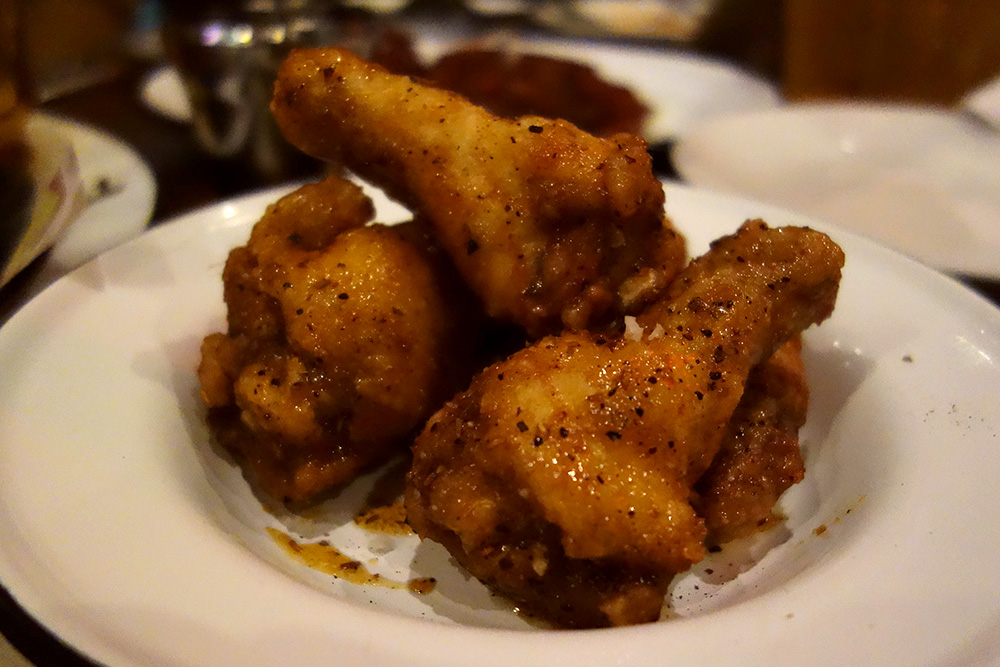 On this night Chris Nieratko's wife took over the Moscow Mule detail while Matt Price seems to be doing his own thing.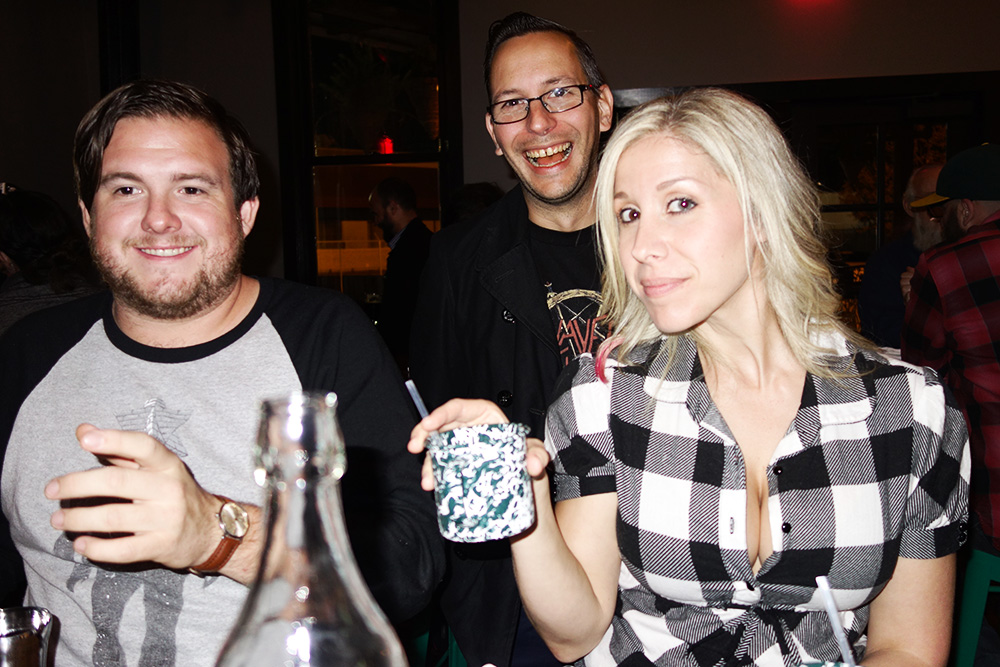 Moments before this Al Partanen body bagged himself on the other side of the spine. It was so gnarly when he popped up and just said, "Let's shoot on that side," I was more than surprised.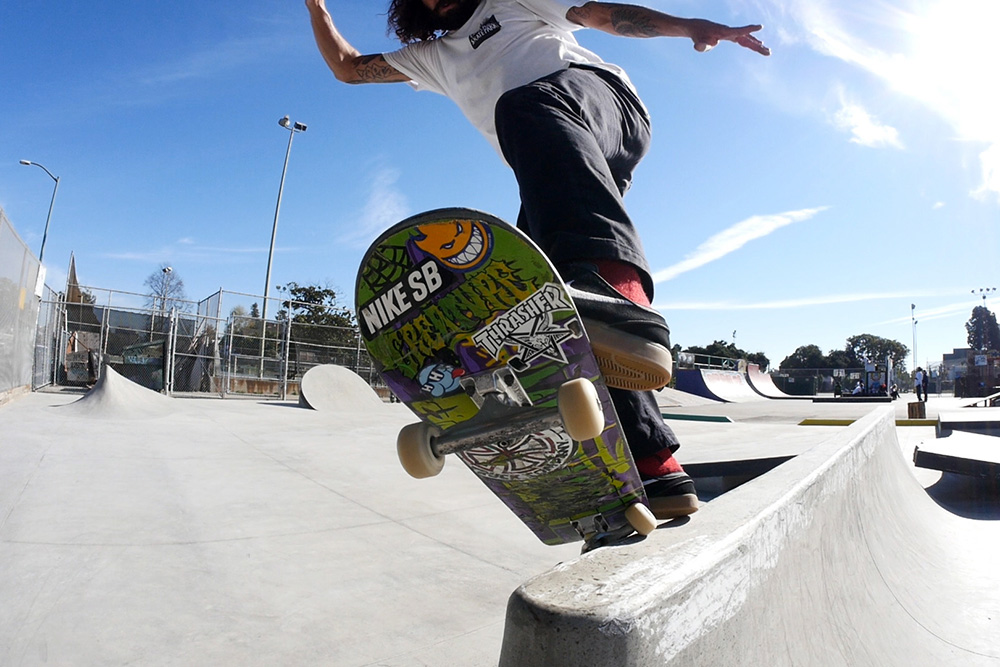 While the rooms at the Clift are awesome, the Red Room Bar and its $14+ drinks were a little too flash for most of our tastes. To be clear, the drinks tasted good, it was more the majority of bar patrons that most of us wanted to escape.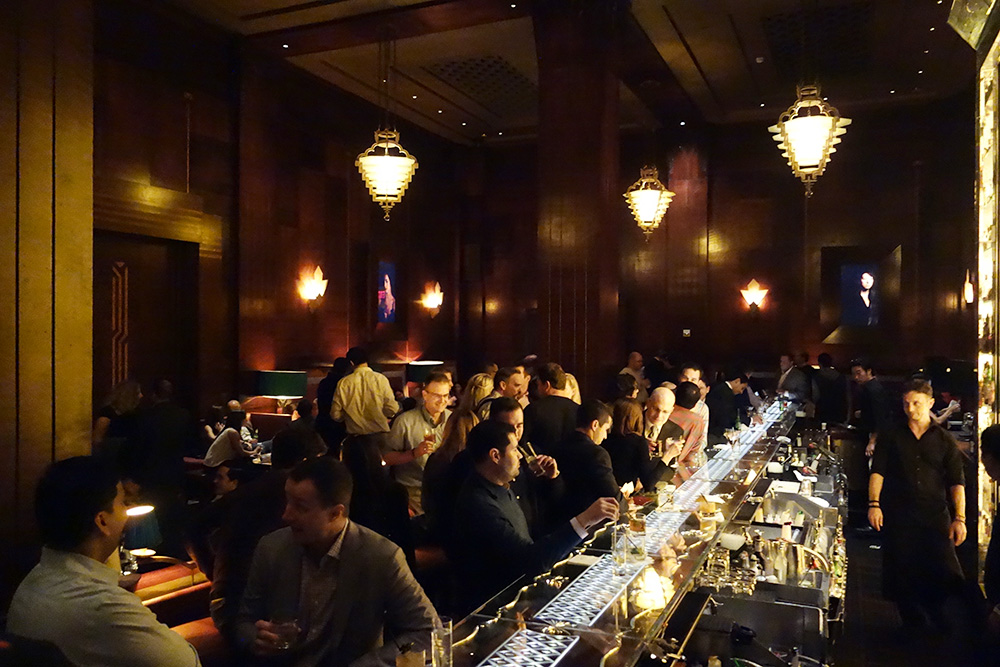 While a few of us headed to the Mission Matt Price stayed back to live it up in style at the hotel.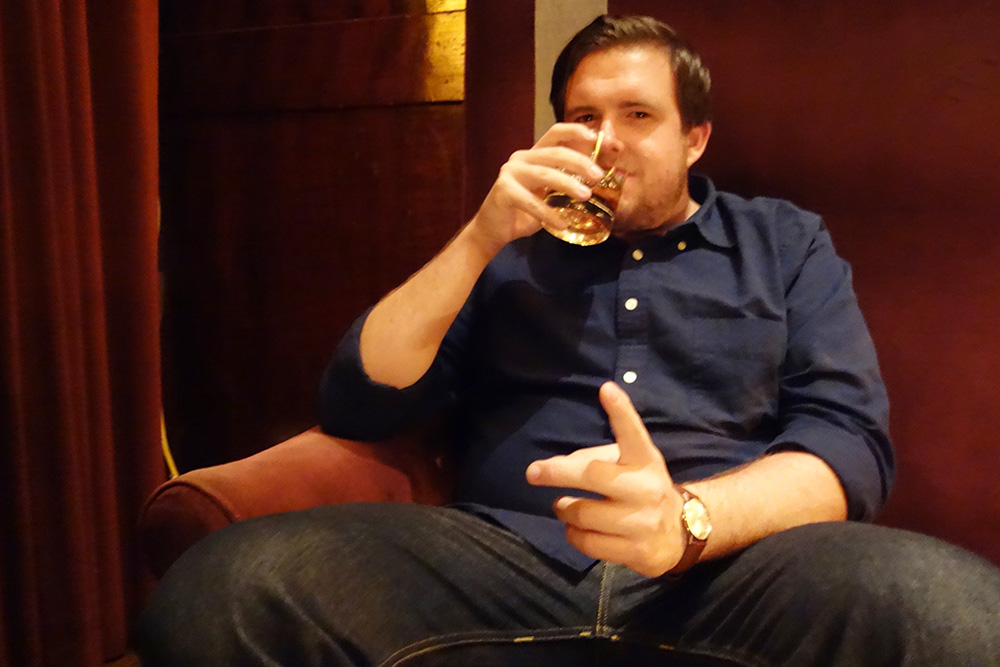 Not afraid to get a little grimey, most of us ended up at the other end of the spectrum in the mission. Apparently dancing and thievery run rampant down there.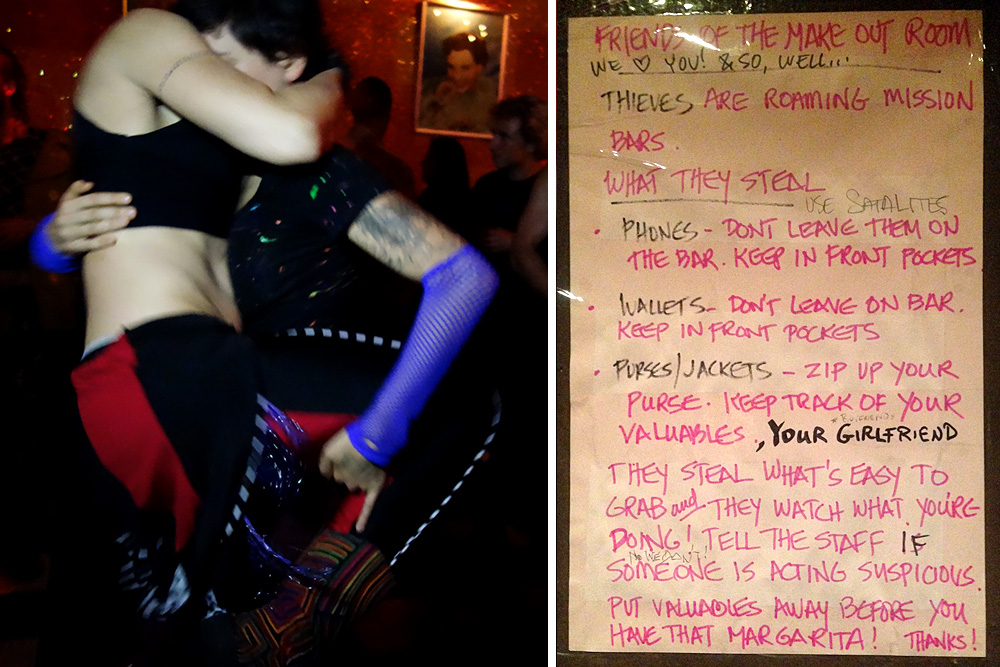 While seems he lost his girlfriend, the pizza is safe. I hope he kept his wallet in the front pocket.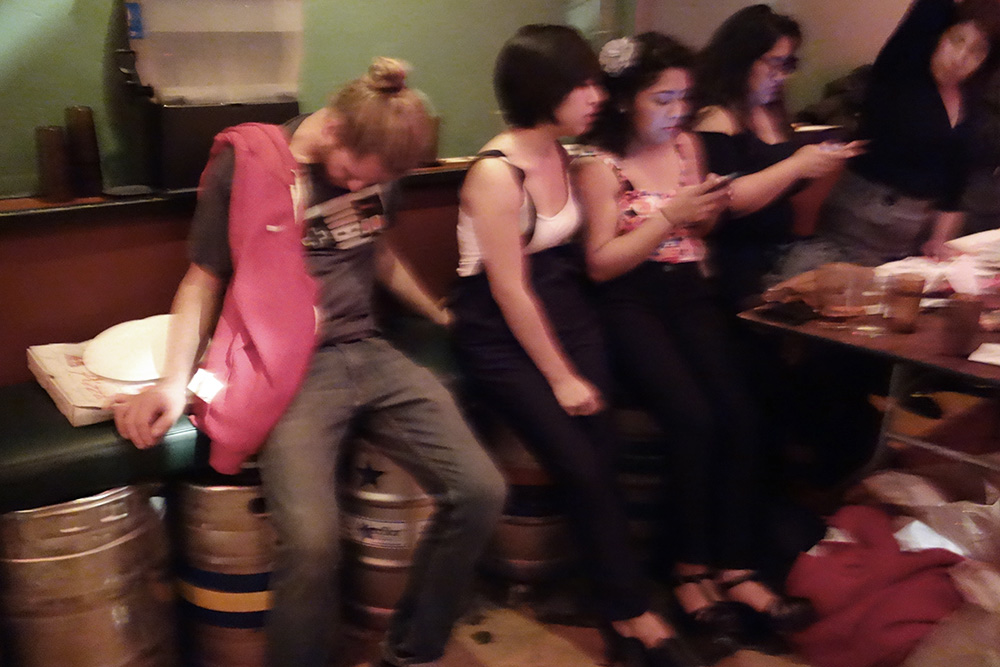 As we were walking into this spot, a car pulled up, a girl jumped out screaming, and a fight broke out all around us. Some how avoiding the mayhem, we walked right in and ordered a drink, totally casual.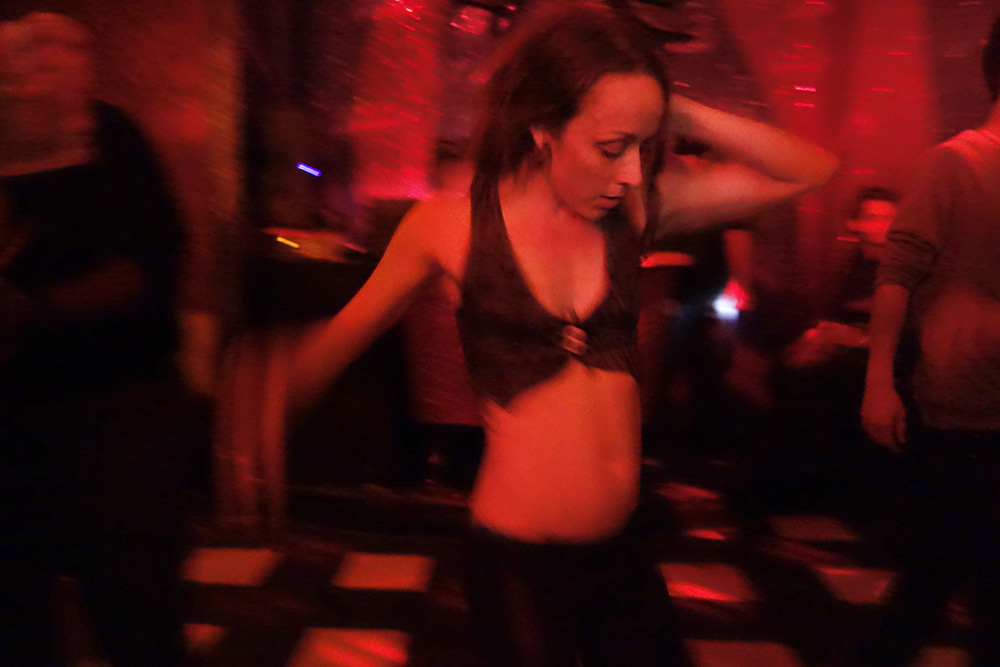 We all got an advance look at the new Levi's skate line along with a tour of Levi's vault museum, historic archive, and Eureka Lab. Check back soon for more from that entire experience.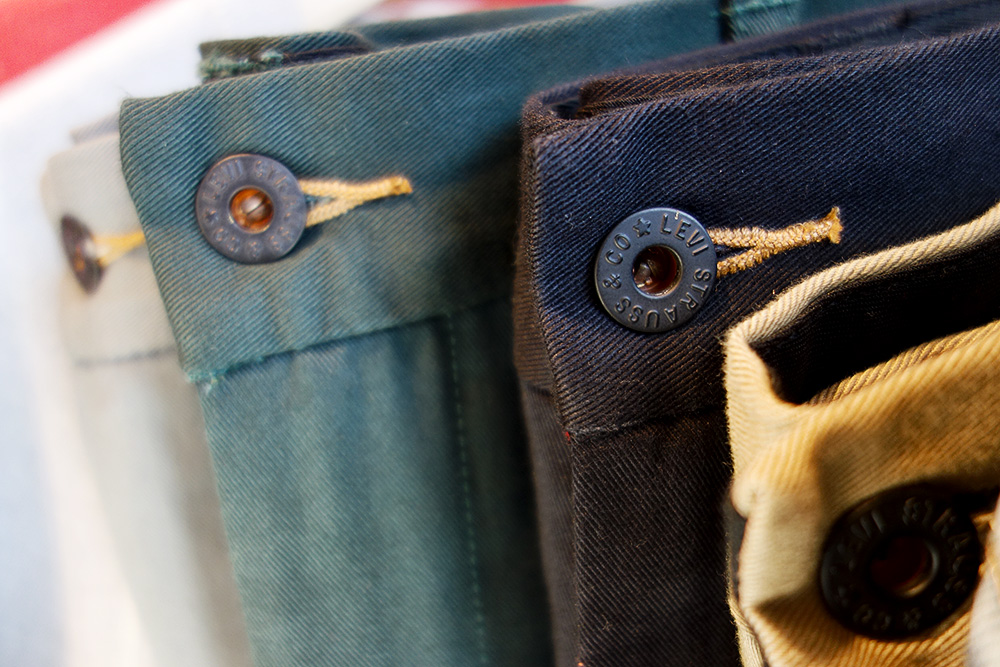 About a block from Levi's HQ is Fog City, good drinks and interesting, but tasty food. I ate way more of this Chickpea falafel joint than I originally managed.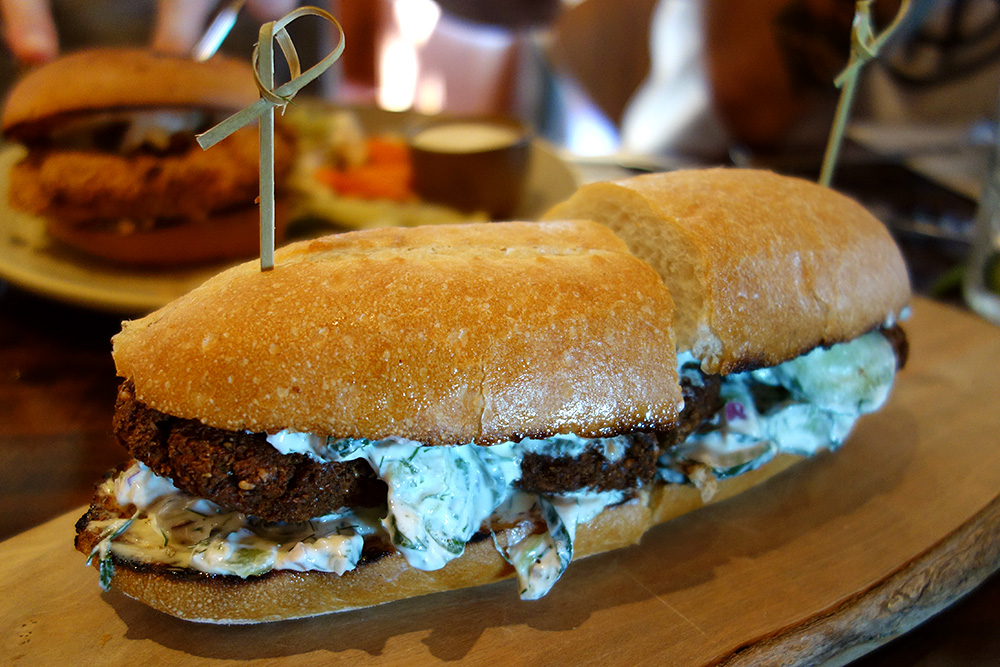 Brunch in West Oakland has a completely different vibe than what I'm used to in LA or NYC.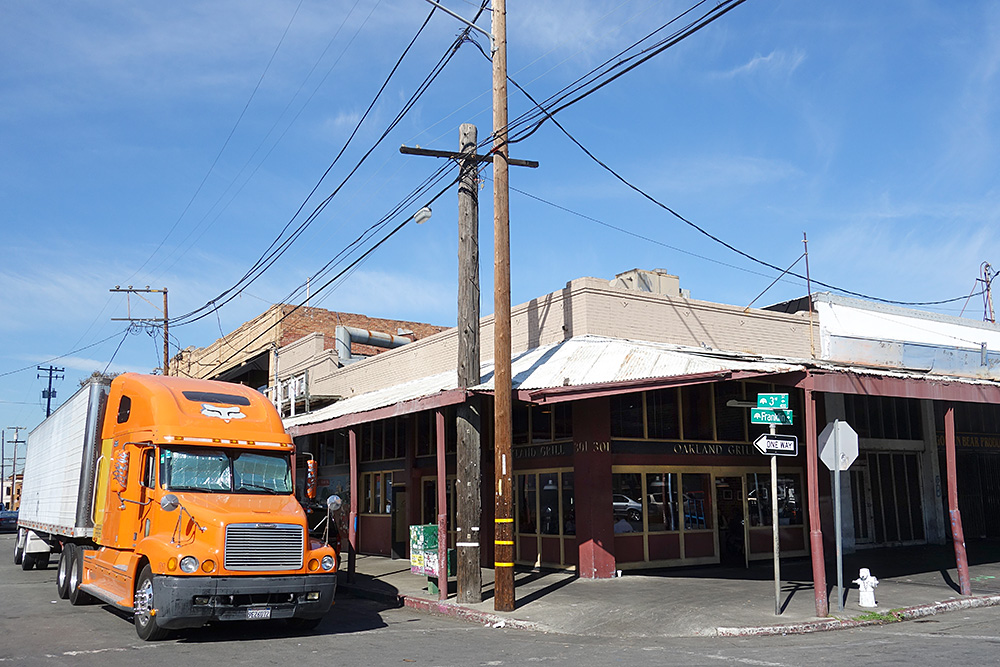 Pat Moran landed this moments before everyone headed to the airport.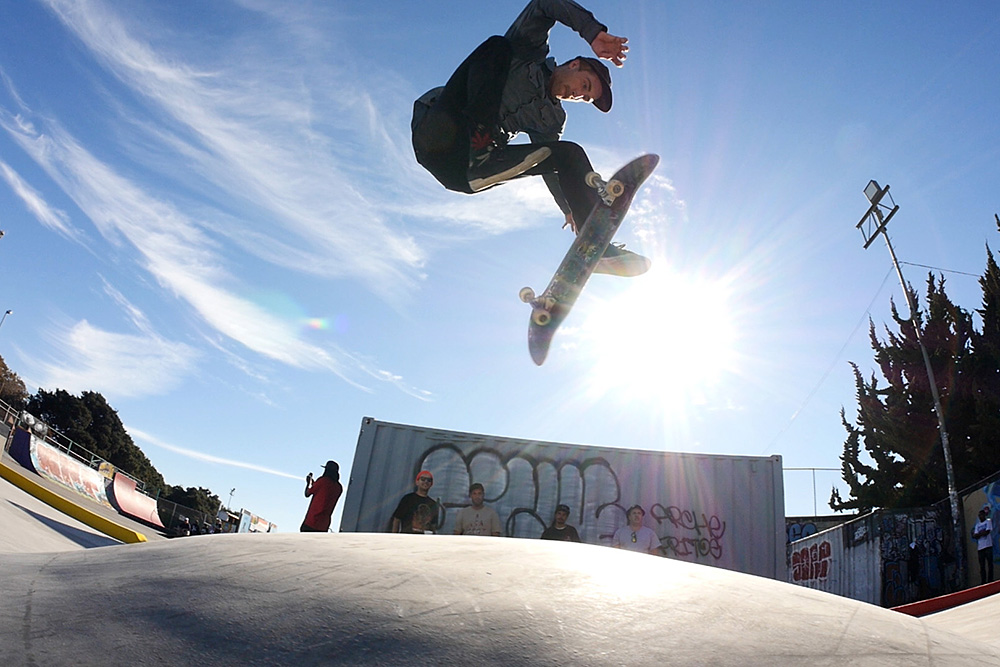 This was my first time meeting and watching Marius skate and I all I can say is, "I'm a fan." High speed bump to bump with too much classic style.