When news of the Coca-Cola Company bringing back the 1990s soda staple SURGE hit the web last Monday, I slightly laughed and kept moving. I mean, I remember the lemon-lime carbonated – and highly caffeinated – drink from my teenage years just like everyone else, but I didn't possess the kind of desire for its return needed for a Buzzfeed headline like this to change my day. I always saw it as just a cheap man's Mountain Dew, and honestly, I always see Mountain Dew as a rollerblader's coffee. When Amazon started exclusively selling the retro drink in 12-packs – marking the first time SURGE was available in a decade – I assumed it would be just like every other grocery on the site. I was clearly wrong. As soon as it was in stock and available, it sold out immediately. Like it was an iPhone 6 or something. Then when they restocked a few days later, it sold out even faster. Now the Coca-Cola Company is promising more inventory in time, admitting the demand is so high they're having trouble keeping up. With SURGE completely out of stock, some people are selling 12-packs online for $244 each. Keep in mind, they retail at $14. Now that's the type of thing kids on Fairfax pay attention to.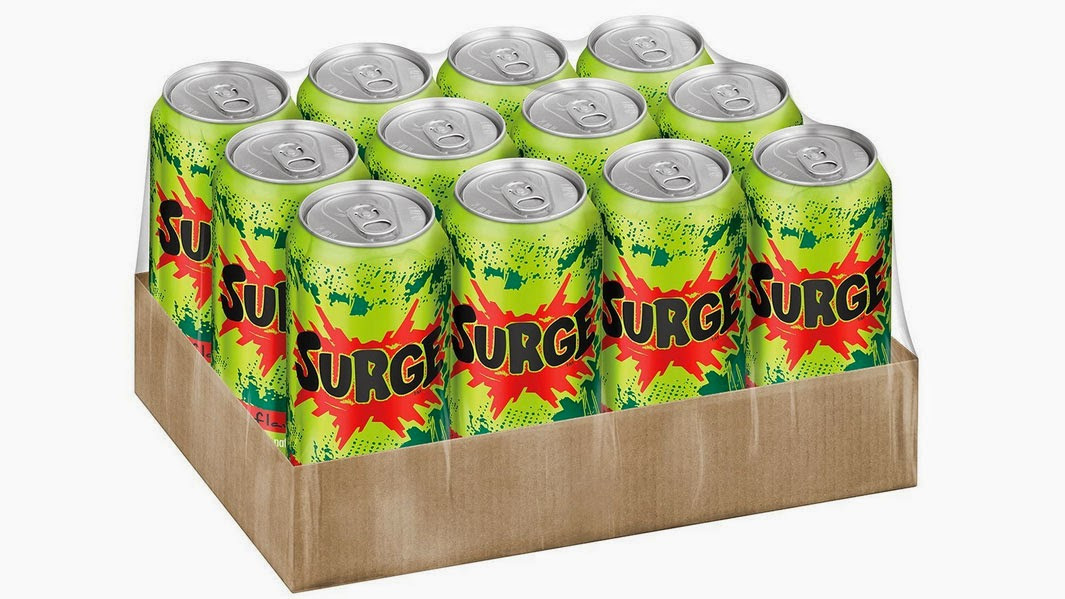 So, as I reflected on the cult phenomenon that is "The ReSURGEnce," I realized one thing: People are fucking stupid. First off, SURGE isn't even that good. If you're searching for a refreshing taste, and also pining for childhood memories, there's always Squirt or Cactus Cooler, and those two weirdo drinks are easier to find than a weave backstage at a Danity Kane reunion concert. Secondly, it's not like these are numbered and signed by the guy who invented SURGE. They're gonna ride this wave as hard as they can, realizing there's tons of money to be made, and then you'll just be the guy who spent hundreds of dollars on a soda that lists Yellow #5, Yellow #6, and Blue #1 as ingredients. And lastly, if I did want to spend a ridiculous amount of money on something that means nothing from before I hit puberty, I'd choose different items. Or just burn money. Same difference.
Anyway, I've compiled a list of things from the '90s that I think deserve the attention that SURGE is incorrectly getting on Amazon. Allegedly, a Facebook group demanding the return of SURGE is what pushed Coca-Cola to believe a buying public existed, so maybe now this article can act as its own conduit for something that actually affected culture in a big way. In short, I'm asking you to ignore the SURGE Movement, and jump on board my own attempts to bring my gems of yesteryear back into the active marketplace. Get your wallets ready.
::
Squeezits – It's not like anyone drinks a can of SURGE and says, "Now that hit the spot!" They down one and yell, "I just wasted $20," then climb a building or whatever you do on liquid meth. Now Squeezits on the other hand – that shit is worth the dough. Originally released by General Mills, the fruity drink contained more sugar than Pixy Stix and came in a plastic bottle you needed to squeeze in order to consume. Flavors included Chucklin' Cherry, Silly Billy Strawberry, Mean Green Puncher, and Smarty Arty Orange, so they obviously let a three-year-old in a helmet run their marketing division. But if you saw a fellow student drinking a Squeezit during lunch, you knew two things: they had good taste in fruit drinks and their parents didn't understand how easy it is for kids to develop diabetes. Squeezits ceased to exist around 2001, right after they introduced Life Savers flavors, which is ironic because Squeezits were technically Life Killers. Or at least Leg Amputators.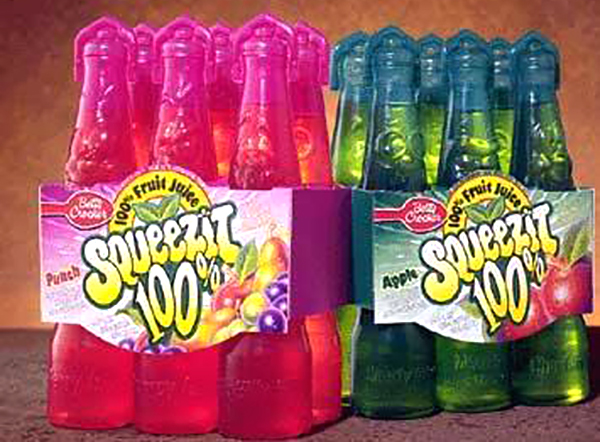 ::
Pogs – Like our president and Jack Johnson, Pogs were born in Hawaii and in time garnered major US attention even though some people hate them. It's a game that was played with small circular discs named Pogs after a brand of juice that made a "Passionfruit, orange and guava" flavor. Those bottle tops were what helped create the fad in the first place. There were also "Slammers," a metal pog that acted as the main catalyst for the rules, which by the way, made no sense to anyone. I'll give you $100 if you can tell me how to play Pogs without me falling asleep. BUT – each Pog's design still catches my interest. The graphics on each varied from images of famous people to movies to sports to one with a guy holding up a peace sign that reads "Snoop Poggy Pogg." Companies like McDonald's and Nintendo, movies like Titanic and Dumb & Dumber and educational programs like D.A.R.E. even released their own versions of the toy. But if you used a Pog decorated with the logo from the D.A.R.E. program, you might as well had just walked up to toughest kid in your school and begged him to bully you. Many schools banned Pogs because they were seen as a form of gambling, forcing us to partake in alternative activities like Fantasy Sports. In conclusion, I'd be down to spend a bit of change on the O.J. Simpson jail slammer if you still have one. Holler.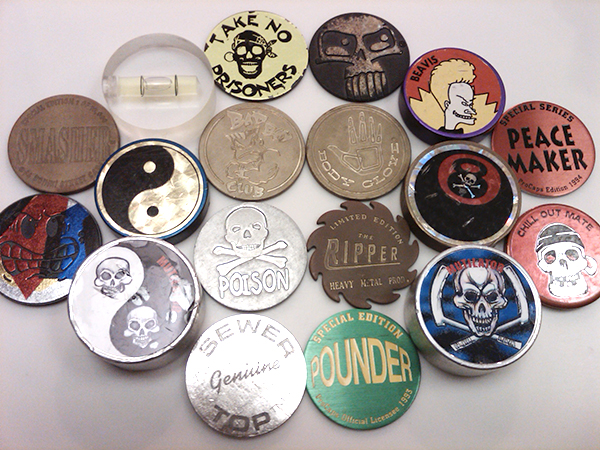 ::
ToeJam & Earl – This video game for the Sega Genesis system is the closest I came to taking mushrooms as a kid. Released in 1991, the game follows the title characters, two alien rappers who have crashed on Earth, as they look for pieces of their spaceship to return home. Think ALF meets Ja Rule. The game is dominated by a ridiculous soundtrack that sounds more like a jazz band that only makes public domain music for porn movies than anything resembling hip-hop. With ToeJam & Earl's over the top satirizing of urban culture (backwards cap, gold medallions, hi-top Nikes, attempt at street slang, etc), one may argue it's the most racist game of the era, and they'd win that argument with ease. I've never met anyone who has beaten ToeJam & Earl, but I can only assume the conclusion is just the video of MLK's "I Have A Dream" speech in its entirety, in hopes they can reverse all the damage they just did to white kids' minds. Still, I'd purchase the shit out of a pristine copy of this game.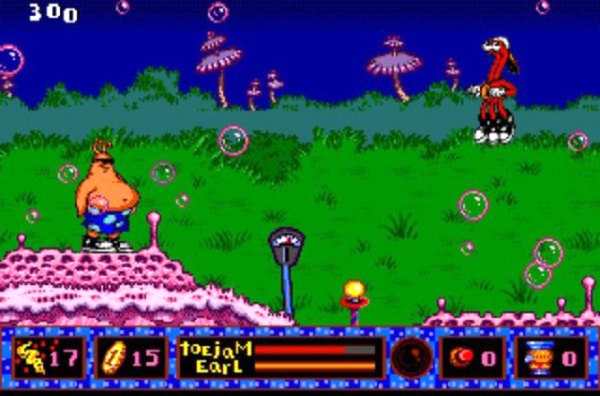 ::
Frosted Tips – Let's not pretend you weren't part of this monstrosity. Or at least just make me feel better for having them. Some time in the '90s, it became cool to basically bleach the top of your hair, leaving just the effect of blonde tips on your dark mop. Popularized by famous dudes girls wanted like Ryan Phillippe and Mark McGrath, I treat photos of me with this hairstyle the same way Jennifer Lawrence should start treating her nudes: burn that shit and make sure they're gone forever. BUT, I am willing to take a stand here and try and bring it back. Not for any reason besides trying to me feel better about my past choices. Like in Billy Madison when Adam Sandler pours water on his pants to make the kid who pee'd himself seem normal. OK, WHO'S WITH ME?   *cricket noises*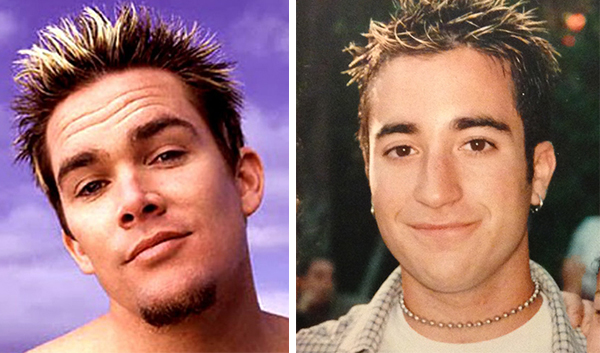 ::
Rapping Actors – Now here's something I can get behind in a real SURGE way. Back 20 years ago, a handful of actors from your favorite TV shows also put out rap singles and albums during the height of their popularity. Although it was a slightly dark time for the art of hip-hop, those few months were beautiful for the nostalgic pop culture I yearn for. Imagine Raj from The Big Bang Theory dropping a song with Hit Boy, or the black guy from Community pretending he's a real rapp...oh wait, nevermind. Leading the pack back in the '90s was Married With Children's David Faustino, who played Bud Bundy, and ran a seminal nightclub in LA on Thursdays called Balistyx, which helped launch the careers of will.i.am and car repairman Xzibit. He also went under the moniker "D' Lil," and released an album in '92, albeit not a totally memorable one. In addition to Bud Bundy, Brian Austin Green, who played the rap loving David Silver on Beverly Hills, 90210, also jumped in on the rhyming fun. Green released his album One Stop Carnival, produced by Slimkid3 from The Pharcyde, and honestly, there are some jams on there. But it's also a very easy album to make fun of, that is until you realize Brian Austin Green is now married to Megan Fox and you're at home waiting for the next Jordan 3s to drop. No matter what the music sounded like, I'm willing to take out a loan to get mint condition copies of these albums in any format possible.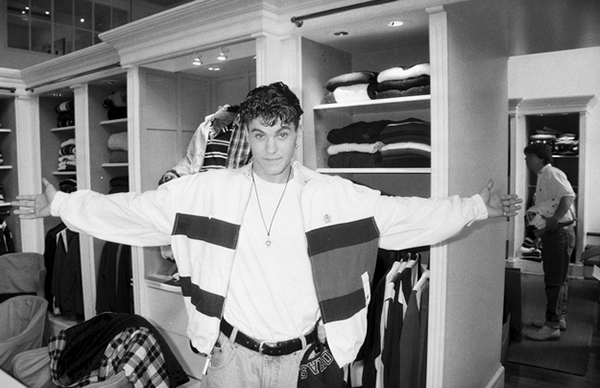 ::
Now with SURGE raking in the cash on Amazon, you can only assume other companies are looking into the business of nostalgia. My prediction is that Pepsi follows suit and announces the rebirth of Crystal Pepsi soon, but again, who cares? This stuff didn't become popular in the first place for a reason. If Universal Pictures re-released Waterworld in theaters next week, we wouldn't line up just because it came out in a decade we're fond of in retrospect (although I might see it just to live tweet). We'd shun that shit and demand companies come up with new innovative ideas that reflect 2014. Until then, enjoy your SURGE, idiot.