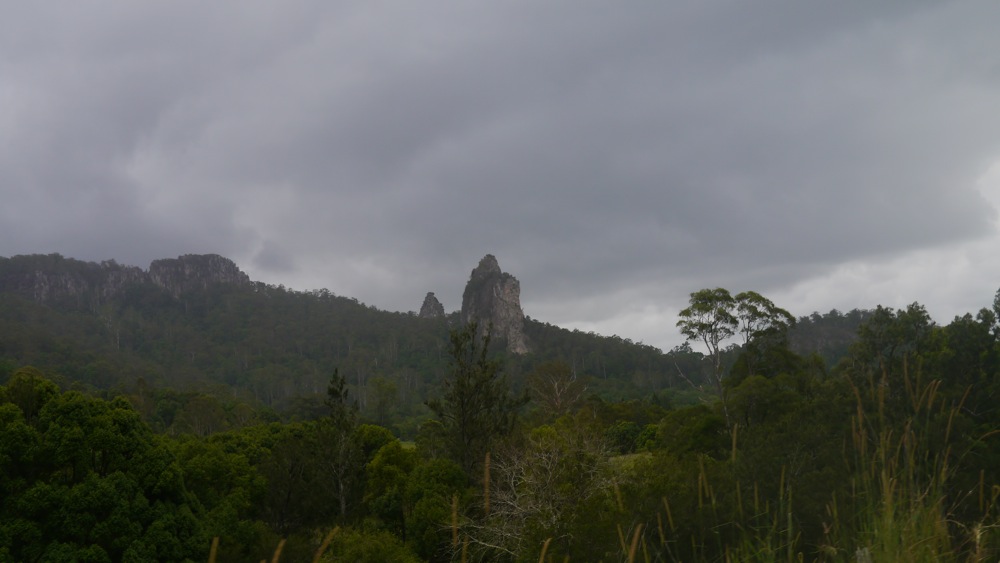 To continue my exploration of Australian counter culture, I heard about a town called Nimbin. By "heard" I meant Laurence would not shut up about it. Laurence was the only friend brave enough to travel from NYC to help me experience and witness Christmas and New Years in Oz. About an hour away from where we stayed in Byron Bay exists a town with very similar attitudes to Amsterdam.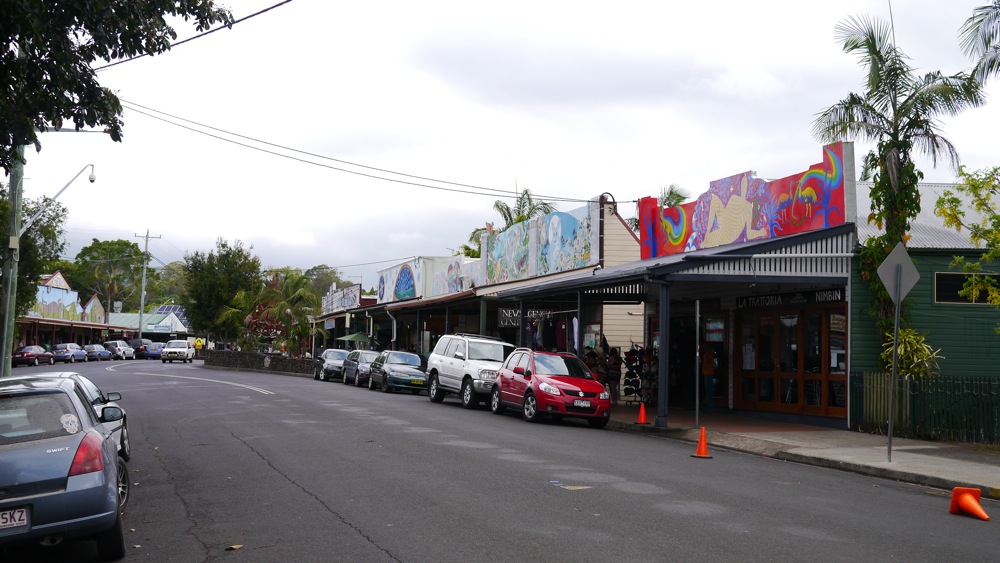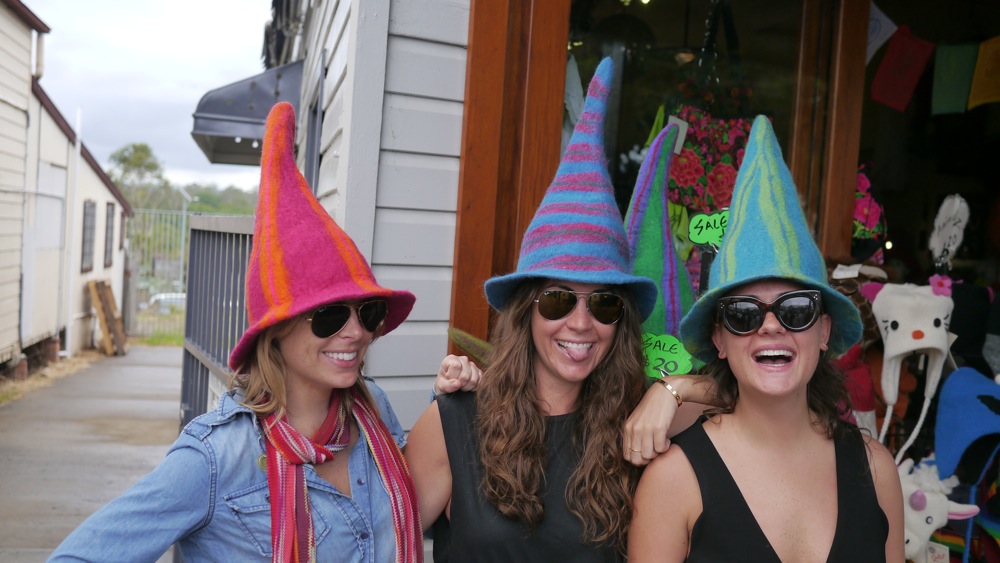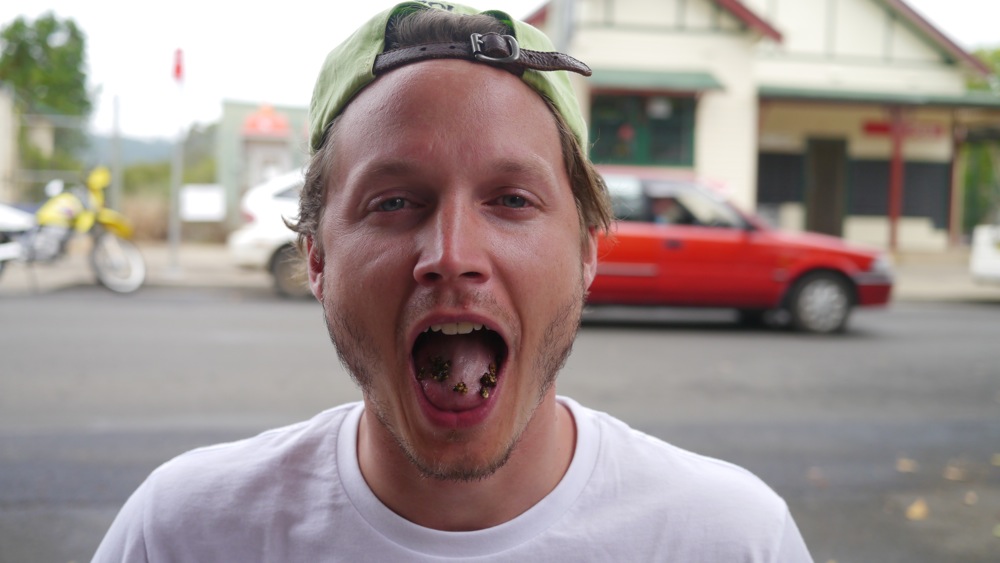 Our first attempt to purchase organic hangover pills led to an offer for something special that wasn't on display. Truffle mushrooms or philosopher stones, are in the same family as shrooms but taste like sand.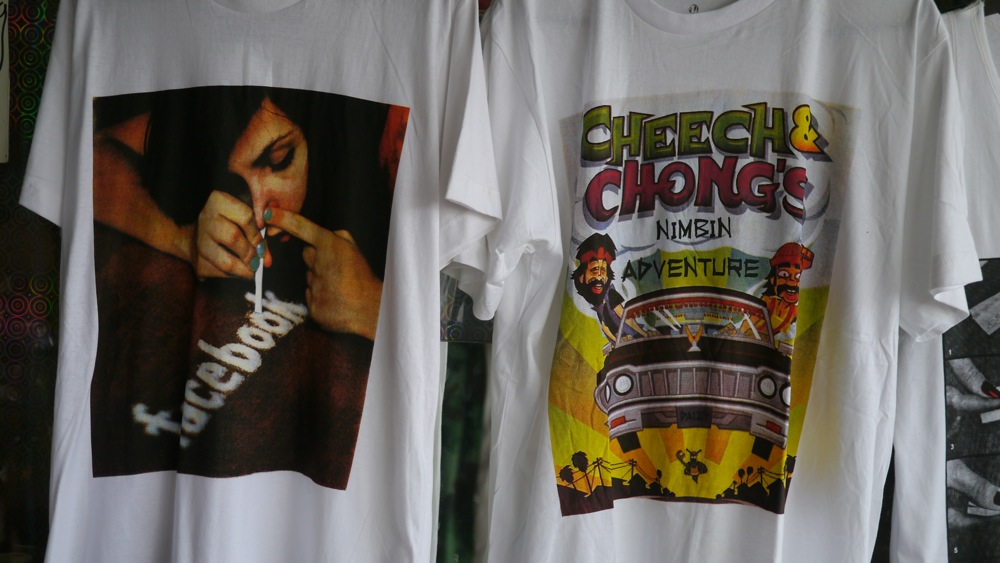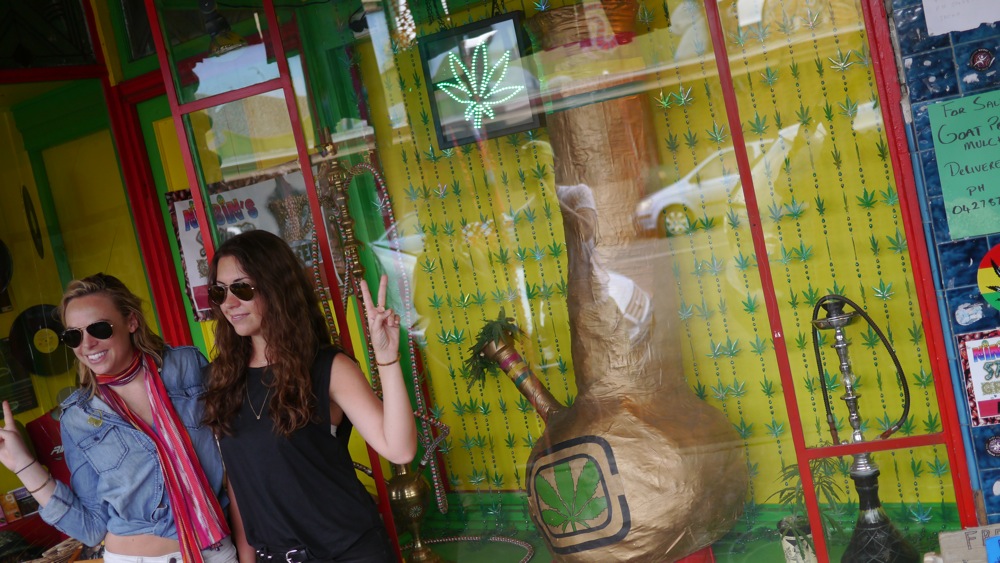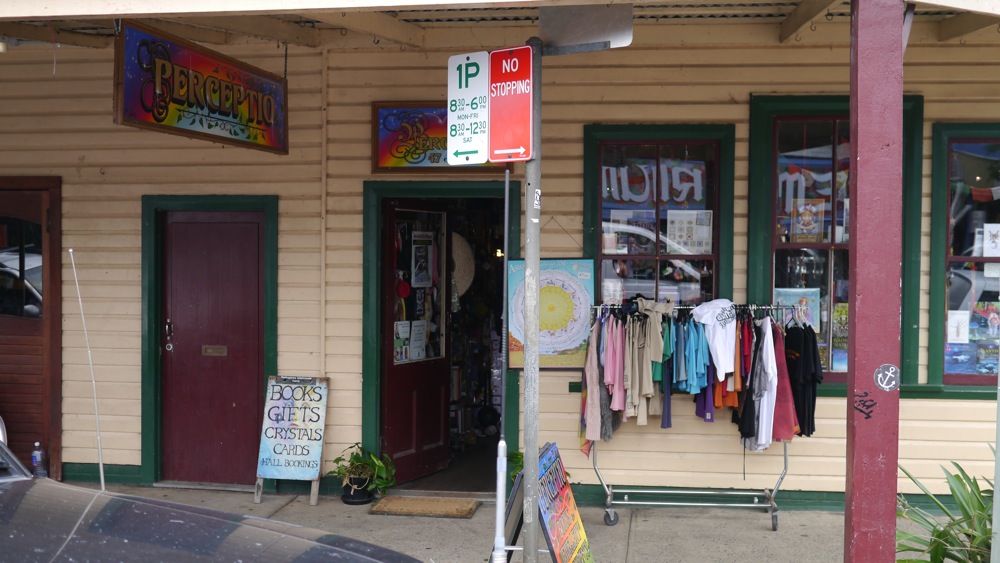 Laurence refused to leave without taking part in the local economic system. A trap door in the side of a building was a  sales point for some dirt weed. Laurence overheard someone say "bookstore," so off we went searching for books. We happened upon the aptly named Perceptio. A newish clean book store full of spiritual books, and packed with kids that were not there for reading. We got in line. The kid in front of us looked very nervous. The dazed and confused cashier asks "whata ya afta?" To which the kid responded "Someone told me to come here…" He botched the attempt and ran off empty handed. Laurence, fluent in this trade, confidently slaps an aussie $100 on the counter. The book store proprietor reaches below the counter and presents a fat sack. He explains that due to flooding, this was grown at a higher altitude. Baffled by our expertise on our premier visit, we laughed on down the street.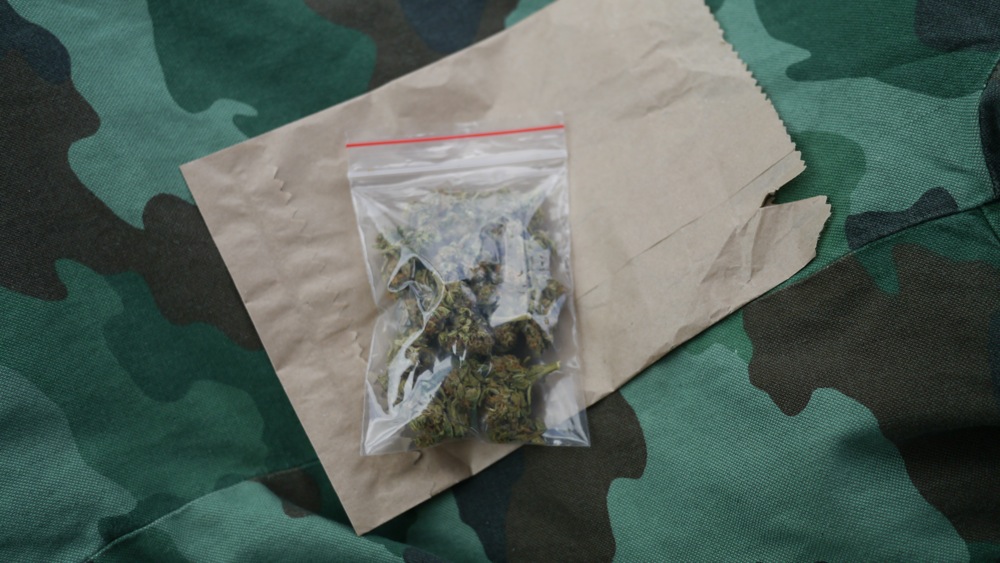 If you find yourself in Eastern Australia and desperate for weed. Go to that book store. Or ask any Aboriginal man wearing a jacket on the hottest day of the year, they'll sort you out.