Because our London correspondent Tom Winslade (@winslade) is a man of impeccably fire taste, "THE PLAYLIST" is a new series where he'll be sharing 10 eclectic song choices that we all need to be listening to right now-right now.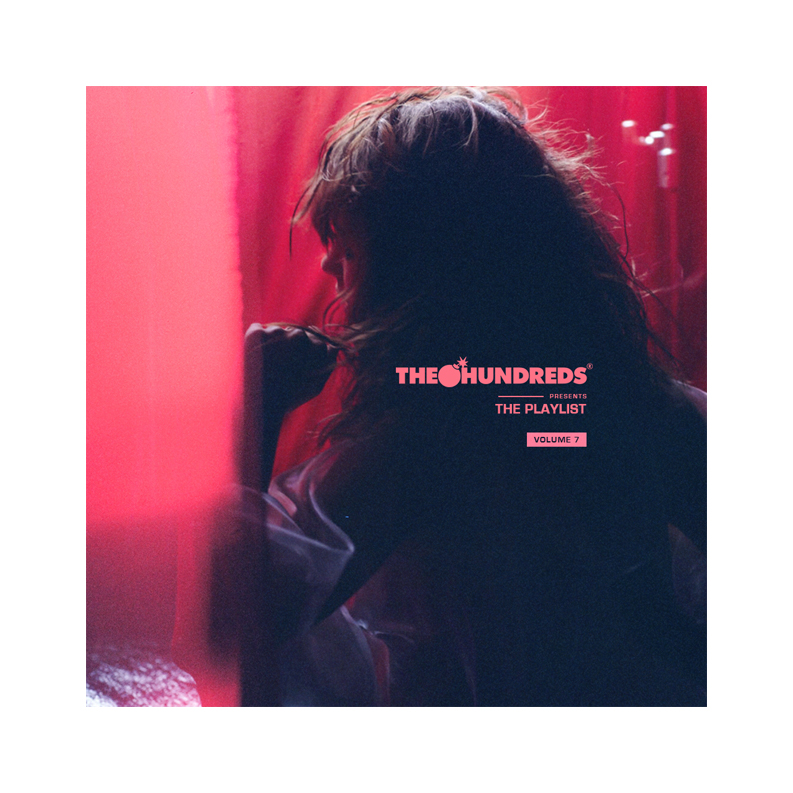 "Foreign Fields" – Kacy Hill
It feels like I've been waiting on this Kacy Hill project to drop forever, since her first sharing "Experience" as an outta-nowhere single back in 2014. Following a stand-out feature on Travis Scott's "90210" last month, this past week finally saw the release of the G.O.O.D Music signee's debut EP, Bloo—and despite it's excruciatingly short run-time, the project leaves me feeling as intrigued as ever. I hope there's an LP en route sooner rather than later, but in the meantime these promising vibes will do nicely.
"Haunted (ft. Sevdaliza)" – Stwo
Edging away from the familiar hip-hop elements that we've heard on previous efforts, and submerging himself deeper within the electronic-pop wave—Stwo shares the lead single from his upcoming EP, Distant. My first impression of "Haunted" is that it's an initially darker sound than we're used to from the French producer, with vocal support from Sevdaliza fittingly reflecting the brooding nature of the production. With the rest of the EP slated to arrive late next month, it will be interesting to hear how it manifests itself following this tease at a change in direction.
"Vibe W/U" – A.Chal
It's still crazy to me how powerful the internet is when it comes to birthing new artists and exposing them to larger audiences. A.Chal's latest single "Vibe W/U" was unleashed upon the world courtesy of a tweet from A$AP Rocky, and despite only having two official single preceding it, you best believe that will have an impact on this young artist's trajectory. With his consistency and familiar sound, it wouldn't be wrong to assume that A.Chal may be on the brink of something real nice as we watch him hit his stride. This new track goes, but taking a few more risks musically wouldn't hurt now that he's on the radar.
"1738" – ESTA
So, that Fetty Wap album was kinda the same song on repeat twenty times over, right? Even weirder, I wasn't even mad about it. It seems as if the album release also inspired ESTA to revisit Fetty's break-out single and give it some new life, since it's undoubtedly been played-tha-fuck-out by every soul-sucking club night in the universe by now. Somehow, against all odds, he's managed to bring this shit back from the dead, breathing new life into what was previously an empty shell of an .mp3—and it's fresher than ever before. Catch me answering my phone with "Hey, what's up, hello?" all over again.
"American Girl (ft. Waifa)" – Ta-ku
Ta-ku's range of creative abilities low-key piss me off, because sometimes it's just like "Fam, can you please just be bad at something? For the sake of my sanity, please just drop a brick!" But nah, obviously Based God has been ignoring my prayers as this cat is out here singing like a god-damn angel now. Really though, this reinterpretation of Estelle's "American Boy" is straight-up genius, so thank you Ta-ku for being an insufferably gifted human.
"Forever 1 (Edit)" – Cashmere Cat
The original version of "Forever 1" by Hudson Mohawke always gets me feeling some type of way, on that real-deep-in-my-feels-with-no-prior-warning level. Low quality rips of this Cashmere Cat edit have been floating around the underbelly of the internet for maybe a year now, so please believe I welcome the CDQ with open arms and watery eyes, because this shit is equally as beautiful and way overdue. This is the first offering from Cashmere in a minute, so hopefully it opens the floodgates for more sounds soon.
"Spectrum" – Goldlink
Goldlink has been at the top of the ones-to-watch list since last year's The God Complex mixtape dropped, so it brings me great pleasure to know that we now have an official release date for his debut album. November 13th. Even more importantly, how's he really gonna stunt and deliver this ridiculously funky lead single that samples none other than Missy fucking Elliot? Goldlink is a confirmed savage. Stay woke for this one.
"Agorinha" – Sango
Next month is gearing up to be a truly legendary time to be alive, with Sango also preparing to let Da Rocinha 3 loose. If "Agorinha" and "Não Falo" are anything to go by, the third instalment in Sango's South American rooted series should be by far the best yet. Painting a sonic picture of the Brazilian favela of Rochina, DR3 promises to stay true to it's Brazilian funk undertones and tropical setting, which we can undoubtedly hear coming through on this latest cut. From the opening keys and acapella samples onwards, it's already clear what part of the world we're being transported to, whilst being reminded that Sango is the dude taking us there.
"Fuck It" – Tyler, The Creator
Ayy, Tyler's got some things to get off his chest. On the aptly titled "Fuck It", the kid snaps and delivers some of the most visceral music we've heard from him recently. Addressing bullshit served up by the British and Australian governments at the end of the summer, T is out here rapping over dark chords, more reminiscent of his earlier music—the same era that has been getting him into trouble recently. If nothing more that a way of letting off some steam, the track at least reassures his loyal followers that he's not going to allow himself to be censored. Fuck it, indeed.
"Paradis Perdus" – Christine and the Queens
Another chilled one to round off this week's instalment of The Playlist. French singer-songwriter Helene Letissier AKA Christine and the Queens has released a haunting rendition of Kanye West's "Heartless", combined with Christophe's "Paradis Perdus", which was originally released back in 1973. I'm not sure why Christine's suit continually grows throughout the video, nor can I speak a single word of French—but I do know that "Heartless" is one of my favourite songs of all time, so yeah, this one has my attention.
::