Because our London correspondent Tom Winslade (@winslade) is a man of impeccably fire taste, "THE PLAYLIST" is a music series where he'll be sharing 10 eclectic song choices that we all need to be listening to right now-right now.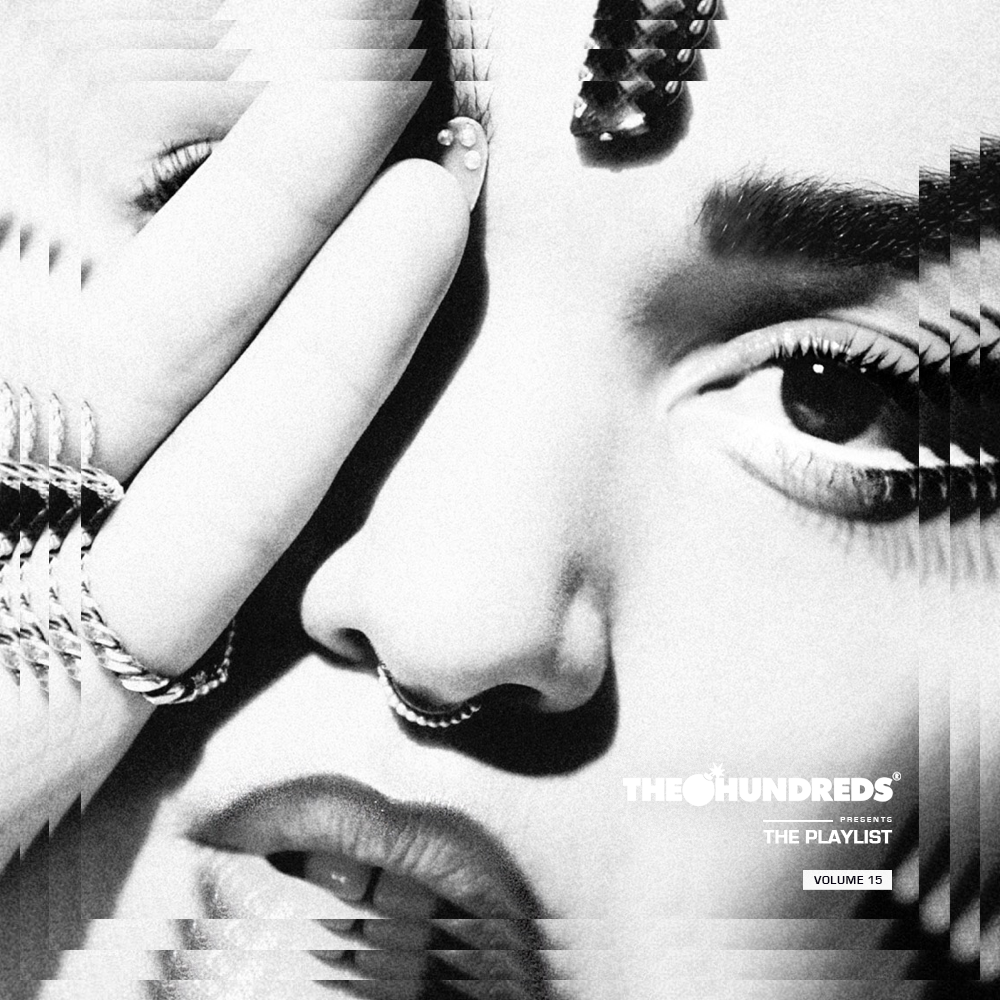 "Good To Love" – FKA twigs
If there is one thing that FKA twigs excels at, amongst her vast arsenal of musical and visual weaponry, it's her ability to tell a story or share an idea through minimal, intimate sonics. Fine-tuning that ability further with each release, the British songstress continues to mesmerise on "Good To Love," a ballad which steers away from the harsh club aesthetic that we heard on her most recent EP, M3LL155X—and borrows from the familiar dreamy tones of EP1 & EP2.
"Love's Intervention" – Kojey Radical ft. Ray BLK
Having introduced Kojey Radical as one of my "ones-to-watch" with our in-depth conversation at the back end of last year, it makes me so happy to witness Kojey raising his signature execution levels on this much-anticipated project, 23 Winters. Telling a interpersonal tale of the relationship between him and his father, as well as himself and those around him, Kojey's eloquence shines through on every single track. Joined by Ray BLK on this particular cut, "Love's Intervention" is just one of the many stand-out moments from one of London's most exciting rising voices.
"Skin Tone" – Wara From the NBHD
Wara From The NBHD stepped back out of the shadows this past week with the dual-release of new songs, "Death Match" and "Skin Tone"—the latter of which being one of his most real deliveries yet. Speaking on his ambition to succeed, despite what he considers to be inherited preconceptions of himself within the music industry and world in general, it's clear that Wara is free of the stereotypes that precede him, and his impact on the game and our wider culture should undoubtedly be felt in due course.
"Blicka Blicka" – Rome Fortune
Rome Fortune is the definition of steez and individuality. For me, he should be considered one of the most exciting new artists in hip hop today—and feel free to quote me on that. Pushing the boundaries and definition of his given genre, as any great artist should, Rome hypnotises with his compelling flow and ability to enhance the musicality of each song with his vocal performance. With a vibrant sound that serves as the audible counterpart to his vivid personality, Jerome Raheem Fortune is a prelude to the future of rap.
"The Introduction" – J Dilla
Initially intended for release almost 15 years ago, we have finally been blessed with the closest look that we will ever have at J Dilla's long-lost vocal album. While some argued that it should remain buried, The Diary brings us the final batch of unissued Dilla material with apparent great taste, and supporting production that brings the opening of this project to life with an energy that is both authentic, yet holds it's own in 2016. As one of hip hop's most pioneering producers, the idea of hearing him provide vocals across the entire impending release is both an intriguing and exciting prospect.
"Life Without God Is Nothing" – Sángo
As one of my favourite contemporary producers, I get very excited every time Soundcloud notifies me of a new Sángo release. Sampling what I assume to be Frankie Valli's "Can't Take Me Eyes Off You," although I may be mistaken, this new gift is a perfect example of how on point the dude's sampling game truly is. And those drums... those keys... just listen.
"Ghost" – Kweku Collins
Kweku Collins's sound is so forward-thinking I almost find it hard to keep up with this shit. "Ghost," filled with its dark, brooding bassline and blankets of percussion, fuses to form a haunting retrospective and arrives as the lead single from Kweku's upcoming Nat Love project. This already sounds like it's going to be a huge step forward from last year's Say It Here, While It's Safe EP and April can't come soon enough tbh.
"Fantasy" – Yung Lean ft. Lil Flash
Yung Lean is back up in this bitch. Whilst launching onto the Internet as what seemed like nothing more than meme-rap, Lean really hit stride on Unknown Memory. The 2014 release called for the Scandinavian MC and his production crew behind the scenes to be taken far more seriously, even making my "Most Important Releases of the Year" rundown. With new album Warlord being unleashed this week, this is without doubt the most polished thing to come out of the Sad Boys clique to date, and certainly worthy of your attention.
"Hella Hoes Remix" – A$AP Mob x A$ton Matthews x Danny Brown
This one really speaks for itself. This is simply me giving you guys something to buss out the whip as you skrrt skrrt around the neighbourhood in your parents' car this weekend. Plus, who doesn't appreciate ultra-relatable lyrical content? Reissuing one of the mob's lead anthems from a couple of years back, with new verses c/o A$ton Matthews and Danny Brown definitely seems like something that Yams would have wanted, and you can likely expect to hear this being flanked by a fair few more bangers on the long-awaited Cozy Tapes project, coming hopefully v soon.
"Castrati Stack" – Tim Hecker
And finally, let this one take you out of this world for a minute. Electronic sound artist Tim Hecker recently announced his 8th album release, Love Streams—due out in April of this year, with "Castrati Stack" being the leading vision. Reportedly taking inspiration from Yeezus, which is ironic given the direct reference that record took from the electronic world, this first single sees Hecker sampling the liturgical aesthetics challenged by Kanye, with choral singing swirling around discordant synths and distorted bass—transcending every layer of the matrix. This sounds like drugs, without taking drugs.
***