Because our London correspondent Tom Winslade (@winslade) is a man of impeccably fire taste, "THE PLAYLIST" is a music series where he'll be sharing 10 eclectic song choices that we all need to be listening to right now-right now.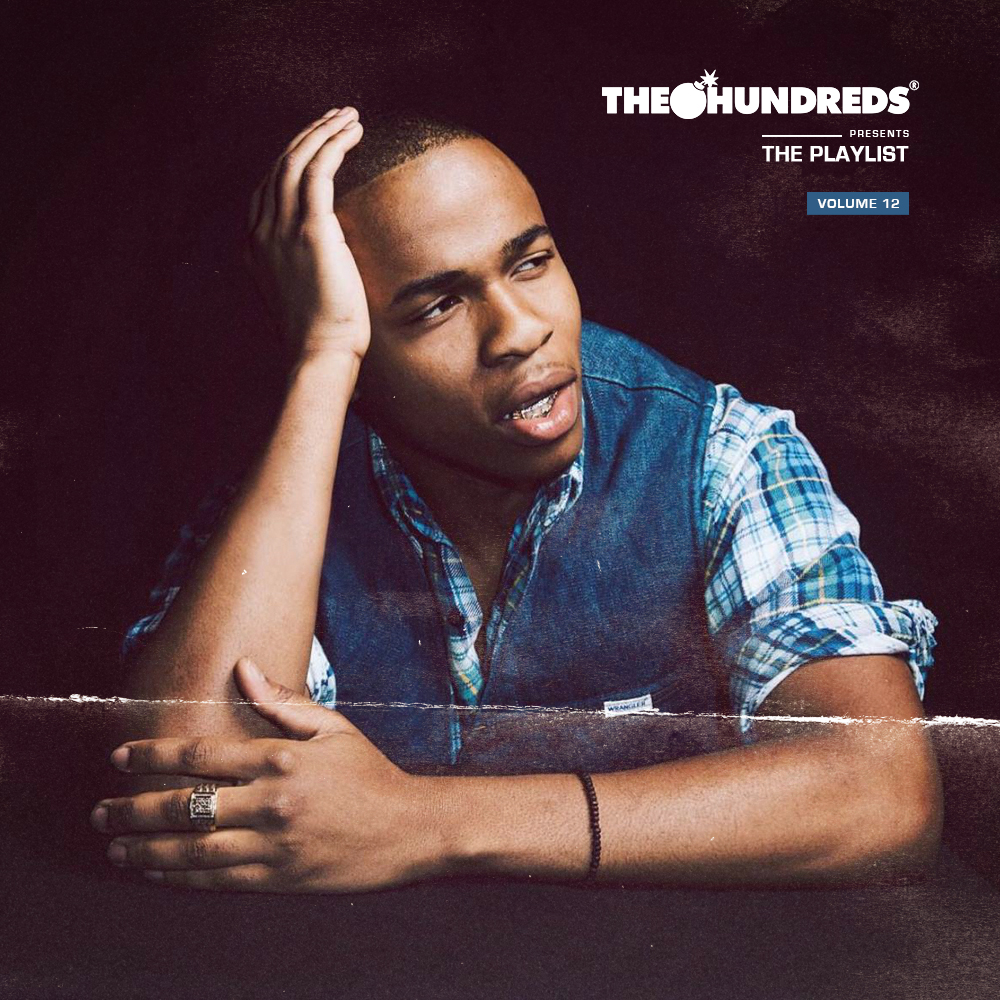 "The Ride" – Allan Kingdom
Allan Kingdom, take a bow. This dude fucked around and dropped off his latest project, entitled Northern Lights, just one week into the new year, and he's already setting the bar highly for 2016. As with Kingdom's previous effort, Future Memoirs, legendary producer Plain Pat is back on deck to ensure this new goodness bumps and glides just as heavenly as before—and all parties involved have undoubtedly delivered. I legitimately can't pick out a favourite track from the release just yet, so you may as well start with track #1, "The Ride." The full project can be downloaded here for free.
"S*M*N" – Tory Lanez
Tory Lanez, AKA $anta Clau$, dropped off—not one, but two—mixtapes on Christmas Day and I've only just had enough time to process them both. And yes, I'm happy to confirm that they both slap. This particular cut, "S*M*N," samples Destiny Child's "Say My Name," so naturally this was the obvious selection for The Playlist outta the bunch. This track comes fresh off Tory's Chixtape 3; the more sensual, mister-steal-yo-girl-esque of the two deliveries. The second tape, The New Toronto, comes courtesy of the iconic Gangsta Grillz mixtape imprint and pertains to the ever slightly more war ready flip-side of Tory Lanez' Jekyll & Hyde persona. Keep your eyes and ears on this yüng king this year.
"Trippin' On U" – Arima Ederra
Okay, Arima Ederra is a problem 4 my emotions. I've been waiting on some new magic from this dangerously soulful human for a minute now, so trust me when I say that this is a brilliant start to the year. I actually can't believe that it's been 3 years since Earth To Arima dropped because that body of work still sounds impossibly fresh to me. However, please believe that when her upcoming Temporary Fixes project comes to fruition in the spring, it will undoubtedly be an equally special affair. ICYMI, Arima also recently put in a dope lil feature on Jay Prince's Beautiful Mercy tape, which you can read more about in our in-depth article here.
"Real Friends / No More Parties in LA (Snippet)" – Kanye West
As always, The Playlist is a space to share not only the latest sounds that are grabbing the internet's attention, but also to shine a light on rising artists that I personally fuck with. On that note, I'm gonna put my neck on the line and say that this up-and-coming artist outta Chicago is about to have a huge year. But really, I feel like Ye is on the verge of a rebirth that will see the greater public's opinion of him shift back into far more popular territory—especially if the new album is as accessible (and quite frankly, awesome) as Real Friends may suggest. Sway might not have the answers, but February 11th will.
"Pour" – Alexandria ft. Father
Awful Records are truly a relentless pack of savages, ain't they? It's hard to pick out another crew that have been as consistent in their execution over the last 12 months—not to mention their ability to constantly push the ceiling higher together, as a family. Atlanta must have cheat codes, I swear. Their latest release comes c/o Alexandria's Promise EP, with her laying down OG R&B vocals à la Aaliyah and TLC over Ethereal's signature spacey production. It's as good as it sounds, if not better. Drunk text your ex whilst bumping this for the full effect.
"$3000 Advice" – Mick Jenkins ft. theMIND
This man really just doesn't stop working. Coming out of the charged up breeding ground of creativity that is Chicago right now, these two new cuts cement Mick Jenkins spot at the forefront of the city's brightest talents. As he moves into the new year riding the continued momentum of 2015's Wave[s], lord knows the upcoming Potion[s] project in collaboration with Hurt Everybody is about to be a problem. Spin this one and "Grenade Theory" in the mean time though, just because.
"Look Like" – Lunice
Here's some super hot fire c/o LuckyMe's Lunice. For those unfamiliar with the label, LuckyMe usually roll out an annual compilation of new music each December, revealing an exclusive song each day as part of their advent calendar. For their 7th year doing it, LuckyMe decided to switch things up and release a new track each day in January to celebrate the new year instead. The profits from the streaming of the songs on YouTube and Spotify will be donated to the Syrian Refugee Crisis, so get to fucking listening tbh.
"Do It Myself" – Russ
Russ really isn't a stranger to The Playlist, mainly due to the fact that he consistently drops new heat on a week by week basis. Work rate truly on a hunnid. Starting the year as he finished the last, "Do It Myself" encompasses everything the dude stands for—his unfuckwittable DIY approach, his omnipotent self-motivation, and his disregard for anyone that tries to slow him down. You really can't knock Russ' vision, and his output is equally as undeniable. Plus, that hook though.
"Spin A Man" – Darq E Freaker ft. D Double E
Assuming you're familiar with Darq E Freaker's production steez, you'll already know this guy ain't scared of bass. Naturally, this one's full of it. Bringing grime legend D Double E to the table on "Spin A Man," the pair are both pushed to explore each other's boundaries, with formidable results. As an MC, D Double E is opened up to a darker, slower paced beat than you'd typically find him on, and vice versa, the producer is challenged with fusing the two sounds together. The result? Certified banger.
"Reaper" – Sia
Pop music is cool too, you guys. What if I told you Yeezy had a hand in this one? Okay, now I've got your attention. Mr. West teamed up with Sia on this new joint, coming through with the co-production and co-writing credit for "Reaper"—a track that was originally intended for his long-time collaborator and friend, Rihanna. When you play this in succession with Ye's "Real Friends," which we touched upon earlier, you really get a feel for where his head is at right now—and it's in a very good place indeed. Sia was truly blessed with this one. Take 'em to church.
***