This Black Friday, November 28, signals the release of the "The Hundreds X Reebok Pump" collection, which will be available exclusively at The Hundreds' flagship locations and the Online Shop.
A rare alteration of the original design, the "The Hundreds X Reebok Pump" AXT features a re-appropriation of the ubiquitous Pump, now a collaboratively branded "Solid Bomb" on the left shoe tongue. This is accompanied by unique matte finish trims, custom printed in-soles, and branded accents on the body and laces.
The limited The Hundreds X Reebok Pump collection consists of two collaborative T-shirts and two pairs of Reebok AXT Pumps, dubbed the "Coldwaters," featuring Black/Blue and Green/Pink color-ways.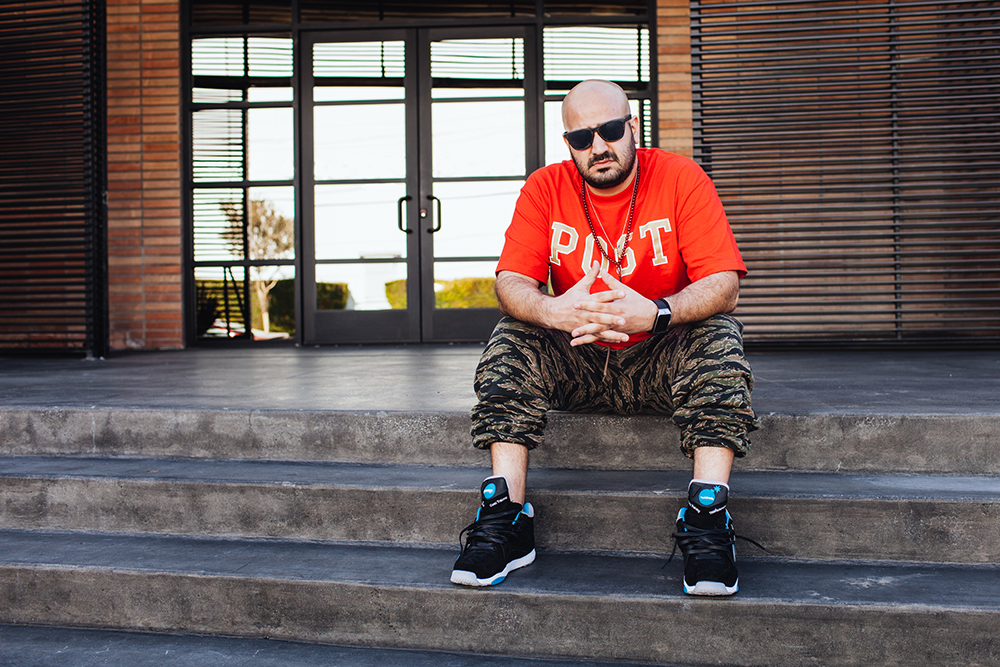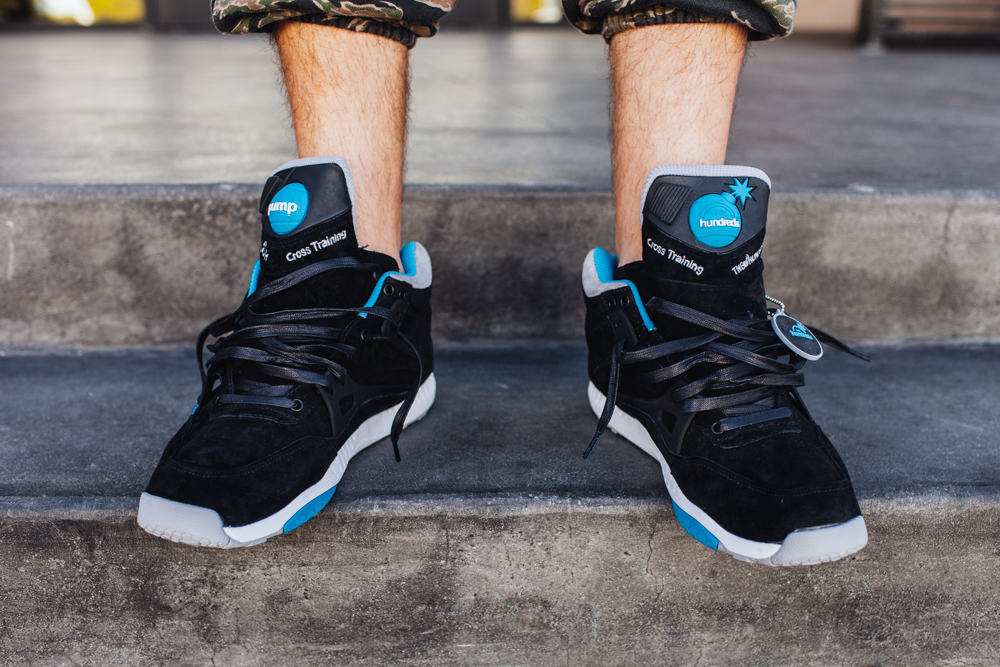 According to the story, the Reebok Pump AXTs – in particularly the white/black/echo blue colorway – were a model that Bobby Hundreds always wanted as a kid, but could never convince his mom to buy. The colors always reminded him of the San Jose Sharks' logo. Because of this, the first colorway in our collaborative "Coldwaters" is a flip of the aforementioned white/black/echo blue, making the shoe black with blue accents.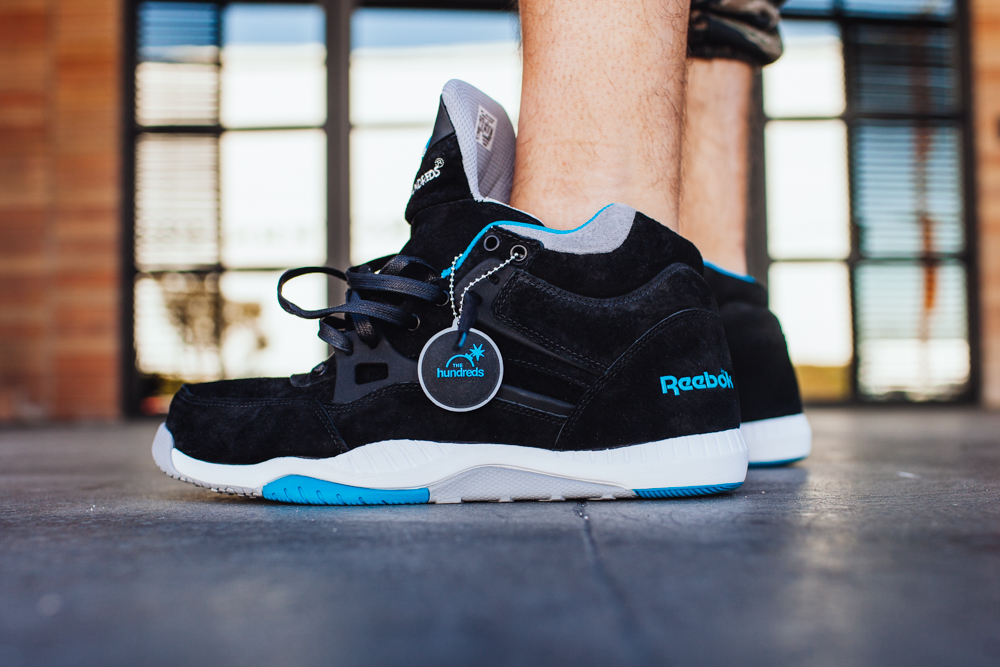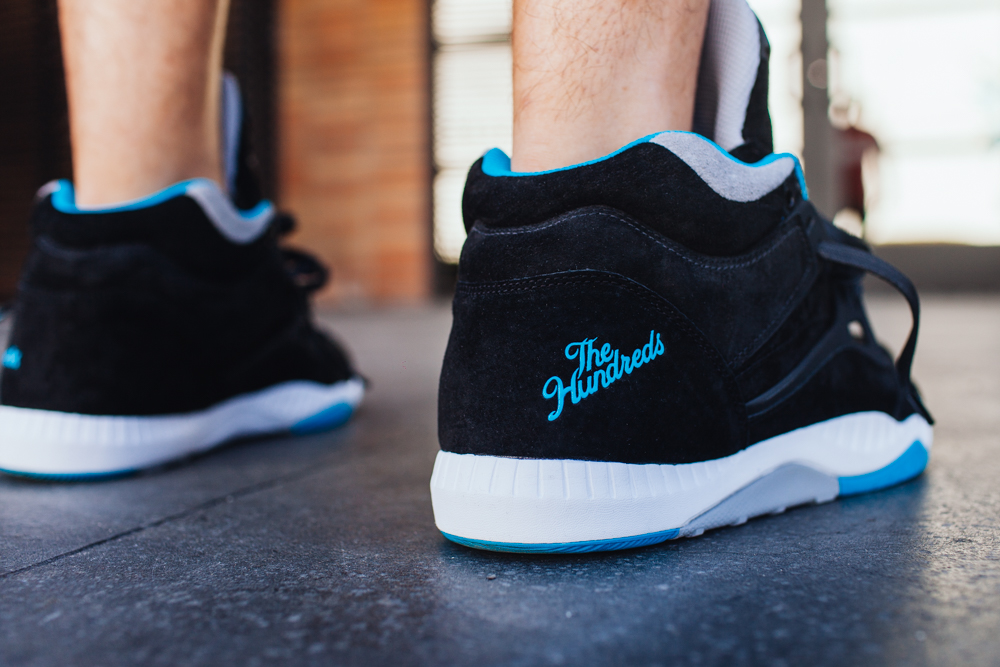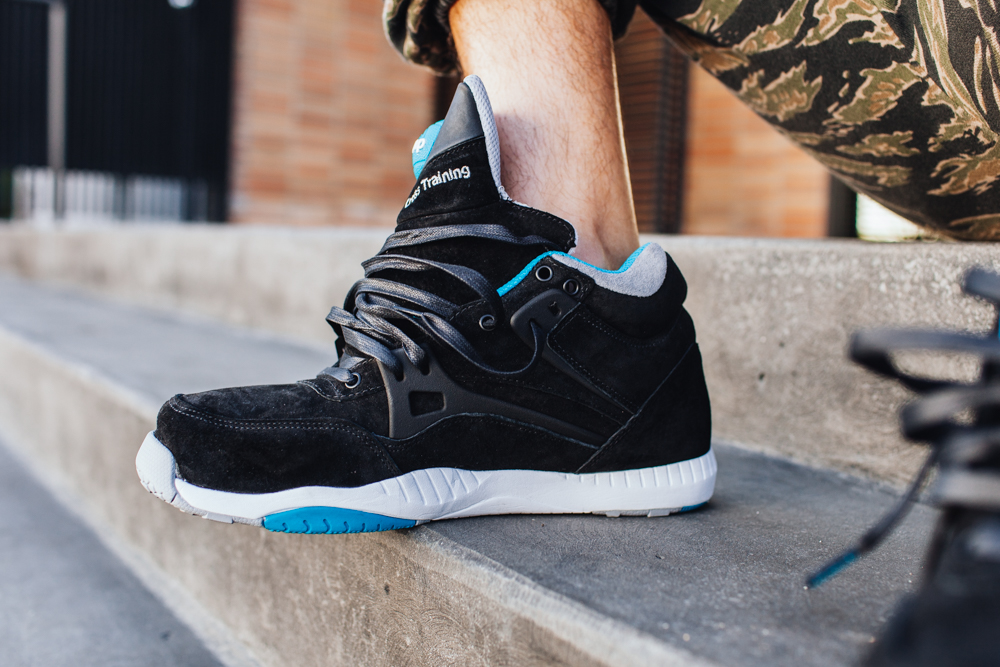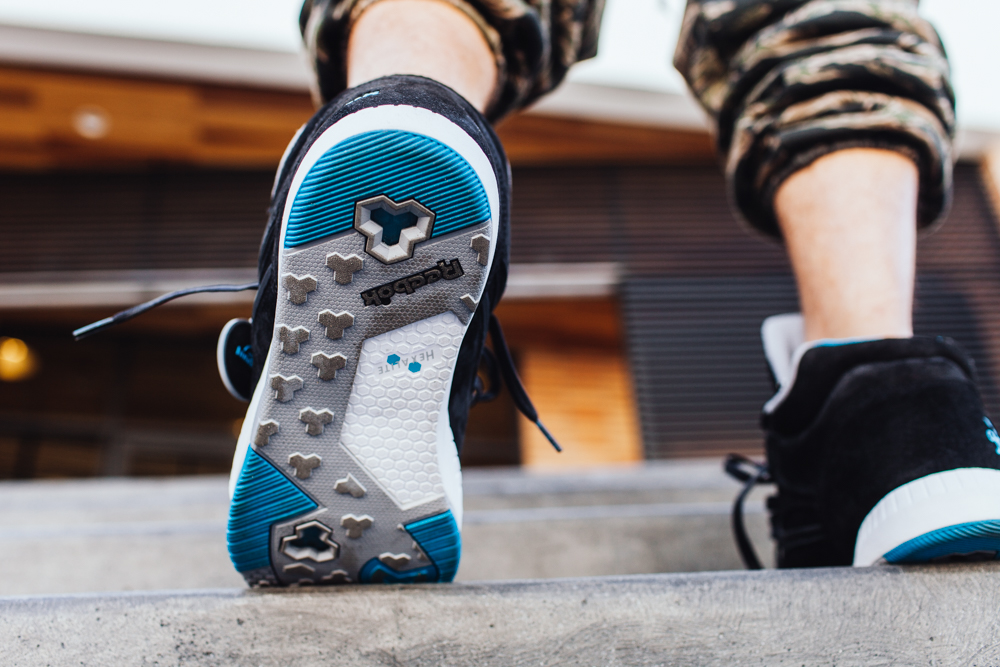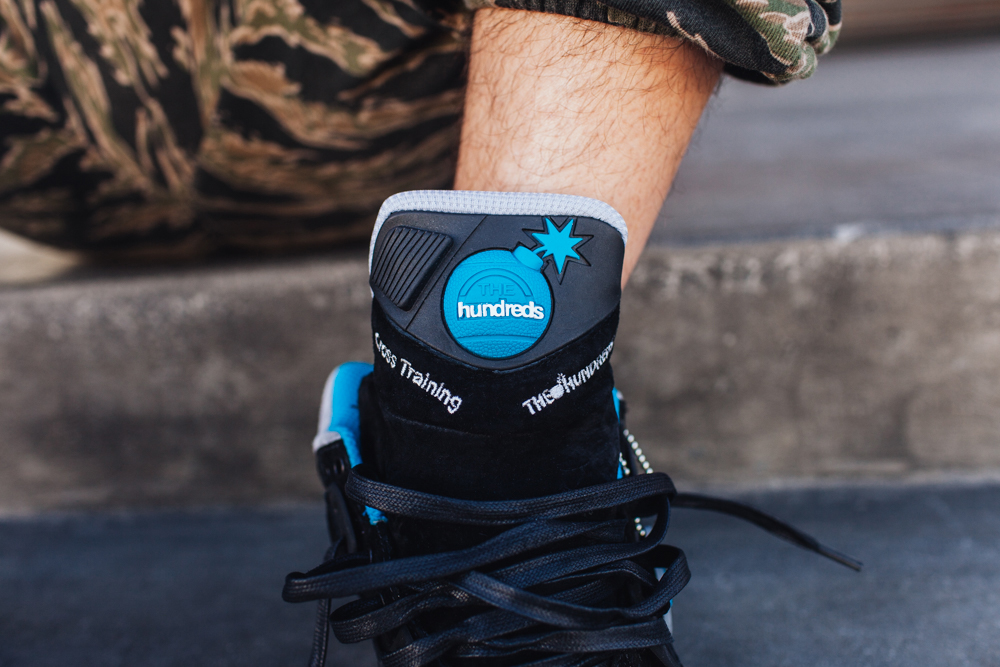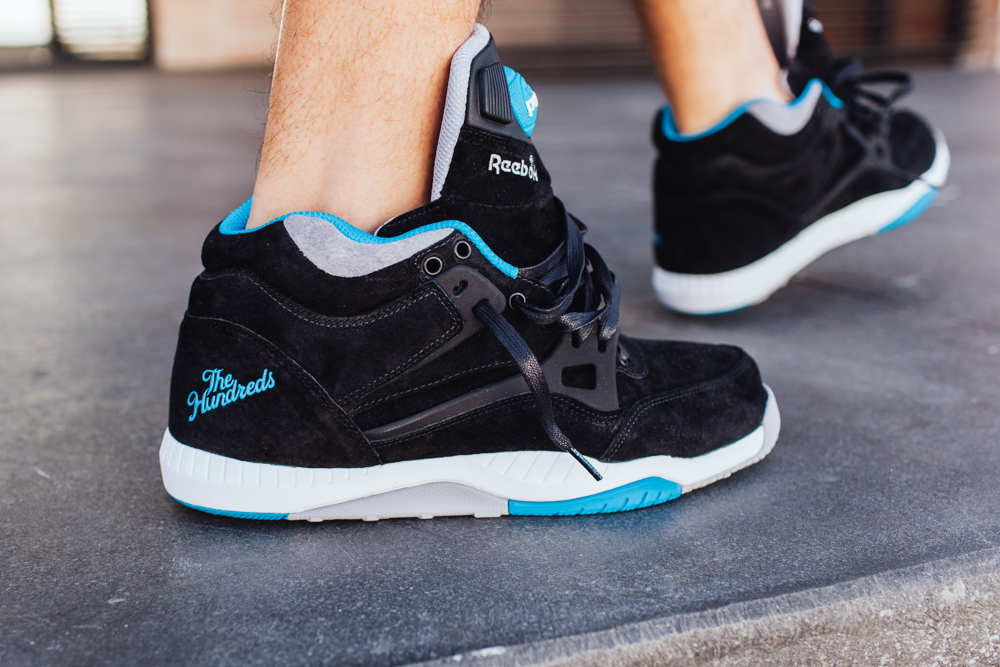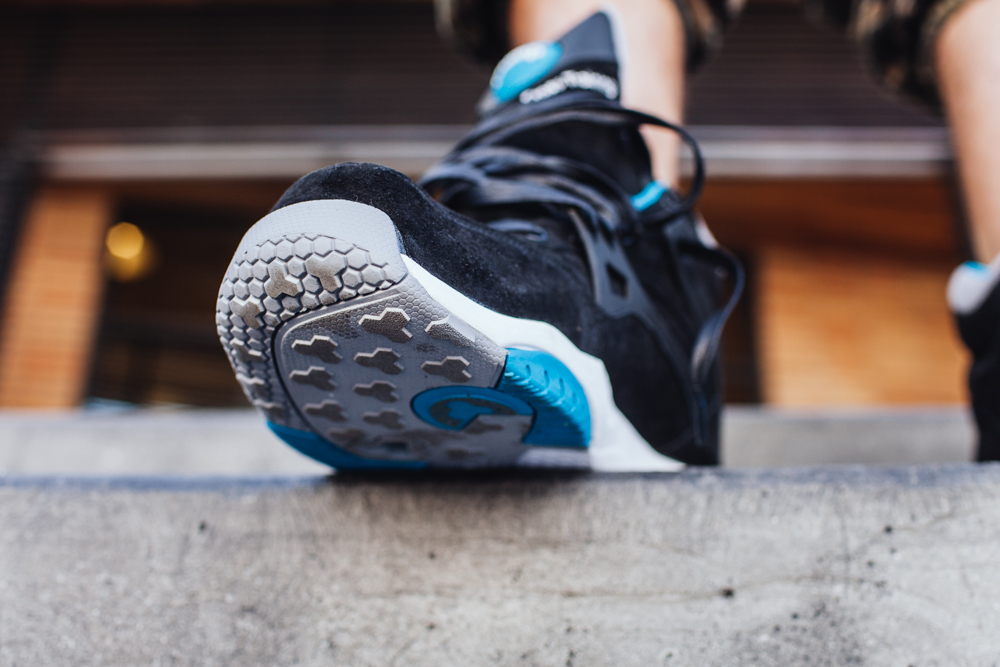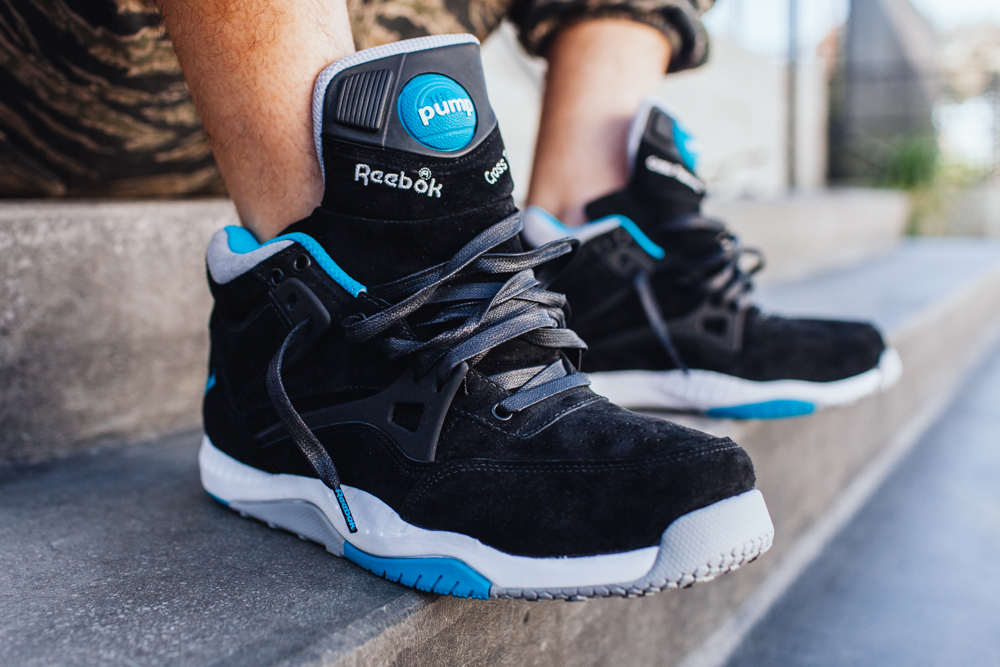 The Hundreds' footwear design team took to the ocean as inspiration for the second colorway. Complementing the first model, the warm dark green and pink tones are representative of coral, moss, and the living organisms of the "Coldwaters."