To celebrate the release of our The Hundreds X in4mation collection, we're throwing a party tonight at the Mercury Bar from 10pm-2am in the heart of Chinatown, Honolulu. Bobby and Ben will be present along with folks from The Hundreds and in4mation family. RSVP here!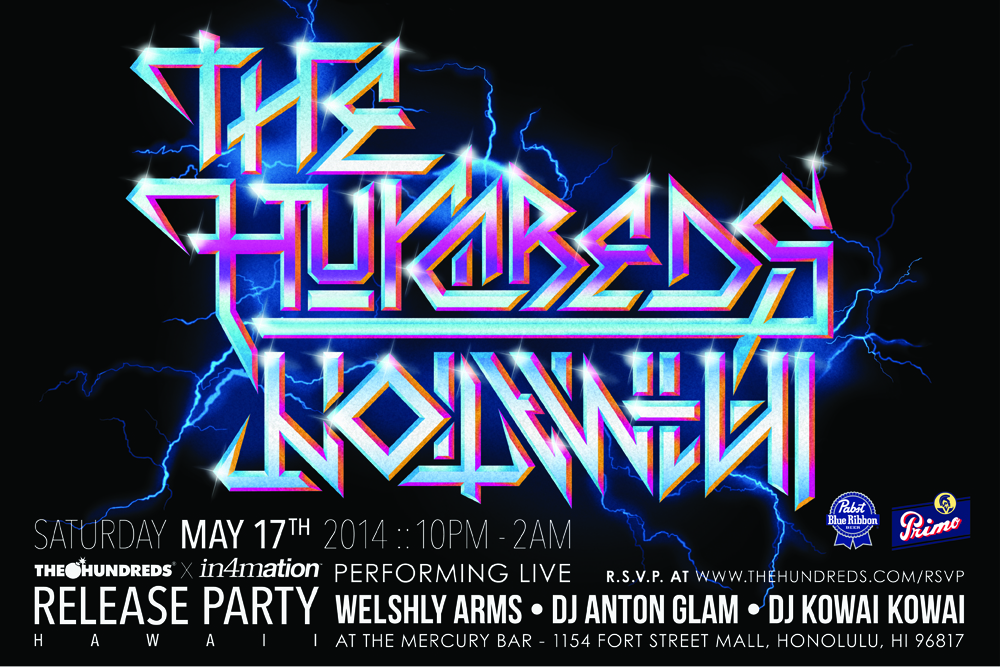 Check out the collaborative lookbook HERE. The collection pays homage to heavy metal, a theme omnipresent in in4mation's offerings since their conception. The limited collection features T-shirts, fleece, headwear, air fresheners, a key chain, and a skate deck.
The Hundreds x in4mation is currently available at our four flagship stores (THLA, THSM, THSF, THNY) and select authorized stockists, and will soon be available through the Online Shop on Tuesday, May 20th.