The Hundreds is pleased to announce the release of The Hundreds by Don Pendleton collection, available tomorrow, Thursday, March 29, 2012 at the The Hundreds flagship locations as well as fine skate shops worldwide.
Don Pendleton is an American graphic and fine artist, and icon in the skateboarding world. With a culturally influential career spanning decades, Pendleton uses linear organic cubist techniques and expressionism to create messages of the dueling struggle and cohabitation between nature and modern society. The Hundreds is pleased to team up with such a talented artist whose influences and messages speak to those of the aesthetic and mindset of the brand itself. He has worked for the likes of Alien Workshop, Element Skateboards, Zero Skateboards, Etnies shoes, and DVS shoes, among many other clients worldwide.
"Anytime someone knows my artwork and history and wants to work with me, it's always an honor. I have a lot of respect for Ben and Bobby [Hundreds], and how they've been able to create something so substantial from the ground up." – Don Pendleton on the The Hundreds collaboration.
The limited The Hundreds x Don Pendleton collection consists of four different graphic tees, two hooded sweatshirts, a keychain, and snapback featuring Pendleton's signature artwork. Pendleton's graphics are a perfect combination of his widely recognized work, while staying true to the unmistakable design of The Hundreds. All items were produced in extremely limited quantities and available at The Hundreds flagship locations in addition to skate shops worldwide.
The Adam Tee: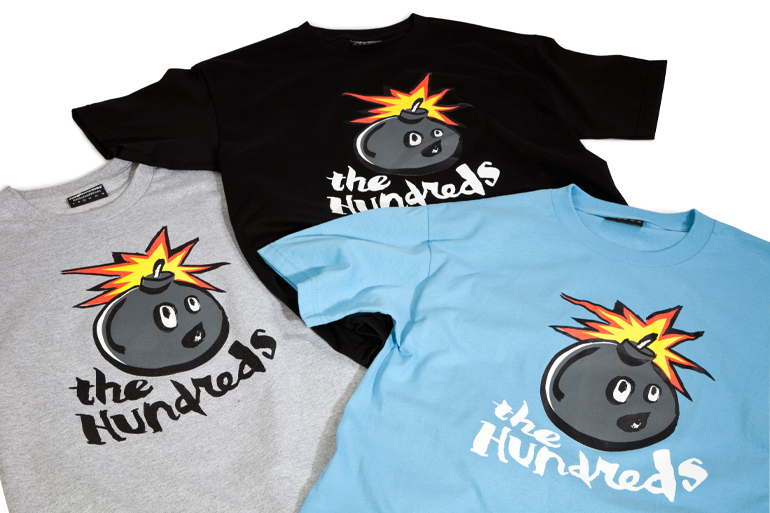 The Owls Tee: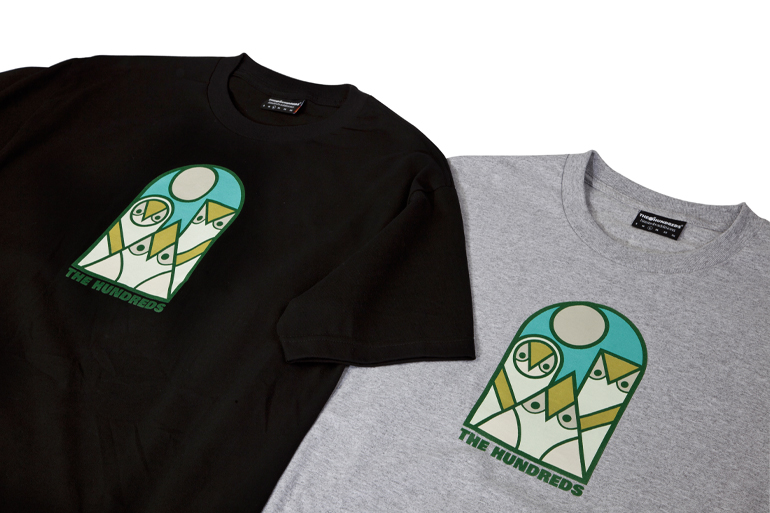 The Party Hat Tee:
The Runnin Tee: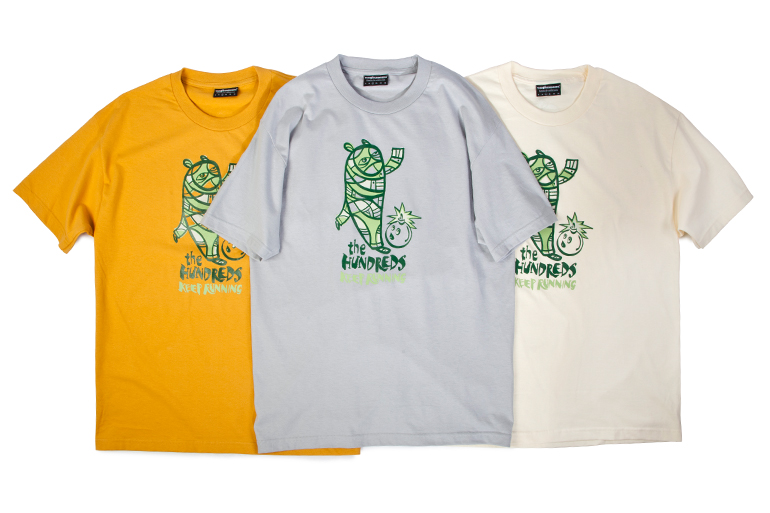 The Owls Hoodie: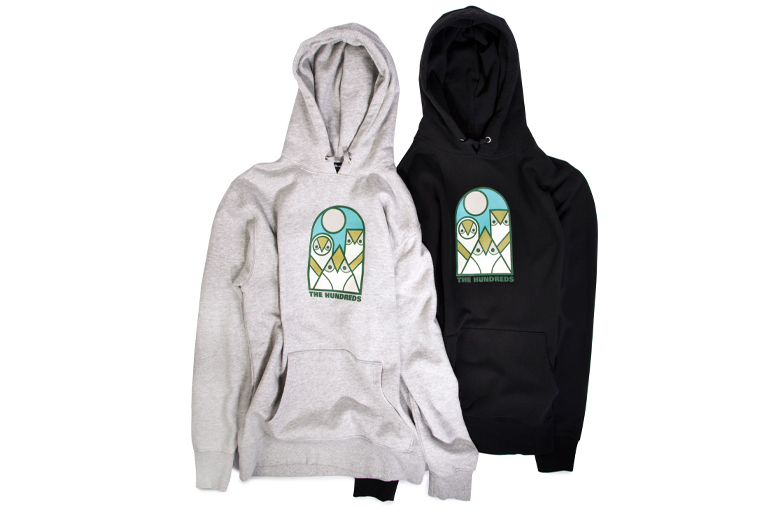 The Adam Hoodie: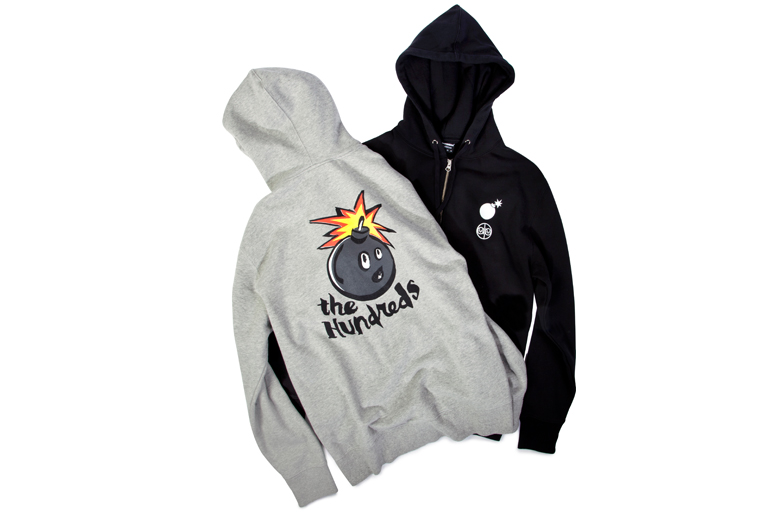 The Owls Keychain: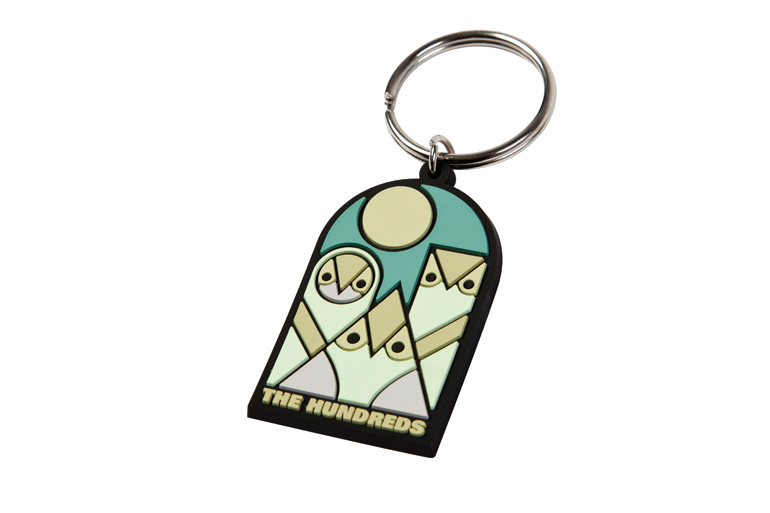 The Adam Snapback: