The Hundreds is proud to announce the release of The Hundreds X 40s & Shorties Capsule Collection, available now at The Hundreds' flagship locations (THLA, THSF, THNY, THSM), select retailers, and in the Online Shop. The collection includes a "Fairfax X Rosewood" sock and a collaborative T-shirt featuring a custom graphic made as an homage to classic Californian fast food iconography. The graphic features elements familiar to each brand: Bobby Hundreds' DeLorean and 40s & Shorties' signature ice cream truck.
Though lifestyle sock and apparel brand 40s & Shorties have only been around for a little more than 2 years, they've already carved out their own niche on the Fairfax scene with an irreverent aesthetic that personifies the best of ear-to-the-street culture with a unique sense of humor. The Hundreds now pairs up with the new kids on the block to release an exclusive collection celebrating Los Angeles streetwear and the importance of the cross streets that started it all for us: Fairfax and Rosewood.
40s & Shorties will also have collaborative shirts from the collection in two exclusive colorways available on only their website.
#TheHundredsX40sandShorties
40s & Shorties T-shirt :: Athletic Heather, Navy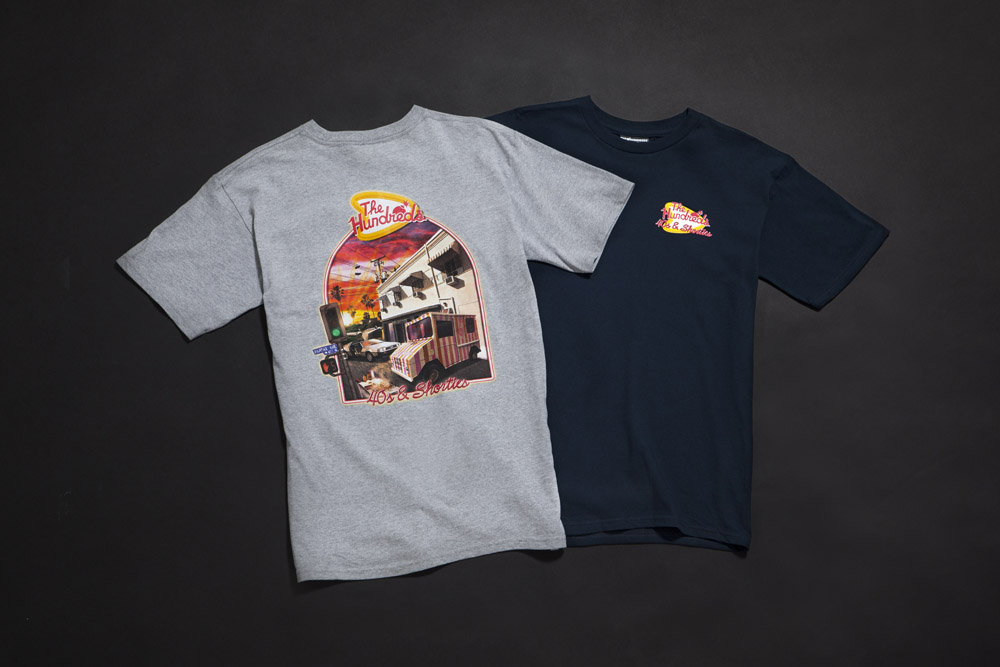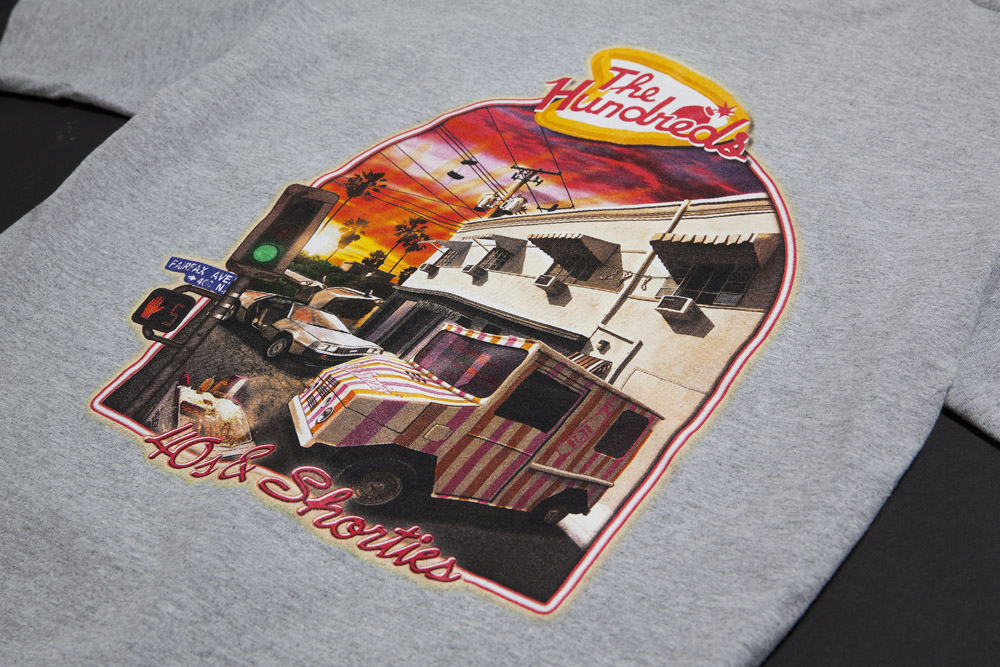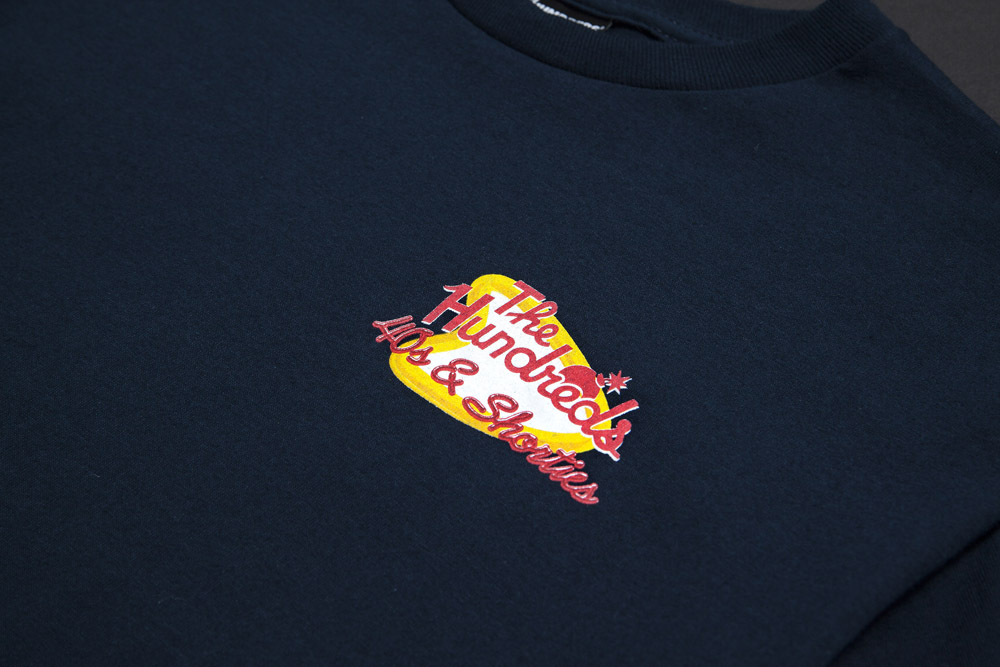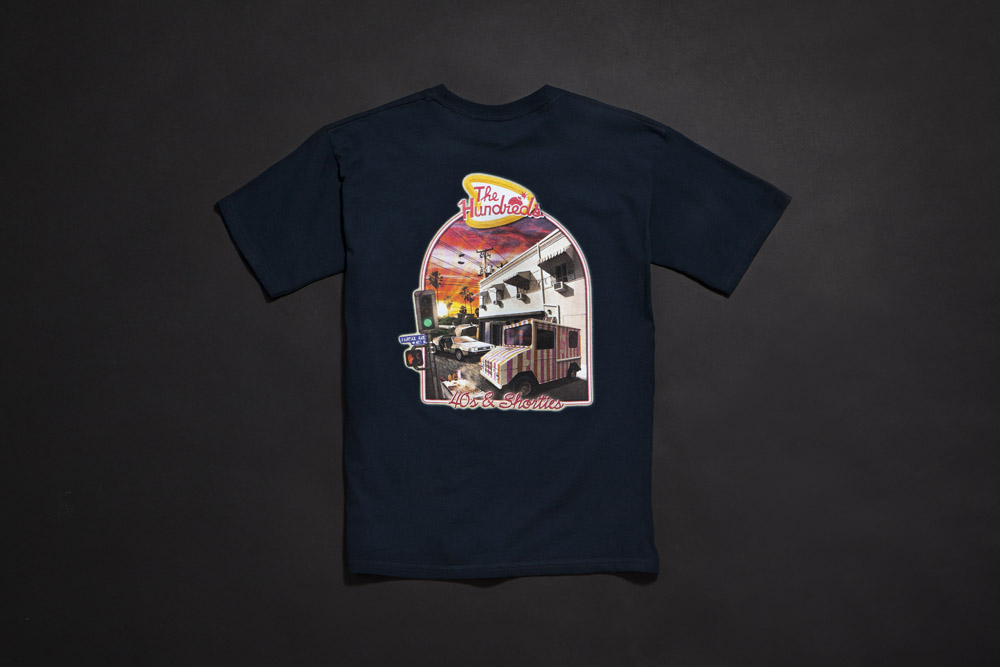 "Fairfax X Rosewood" sock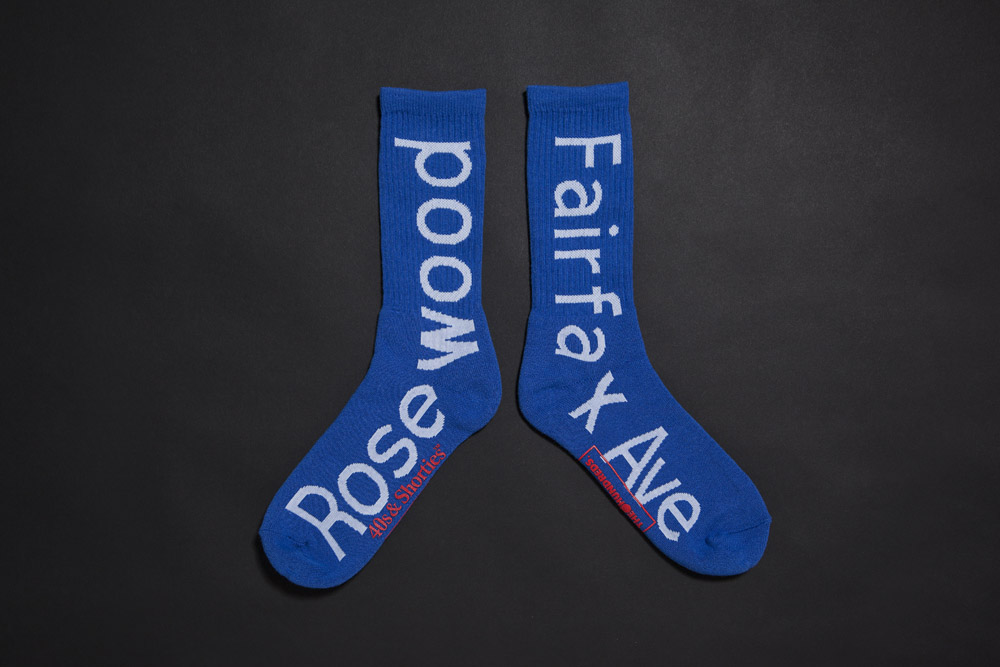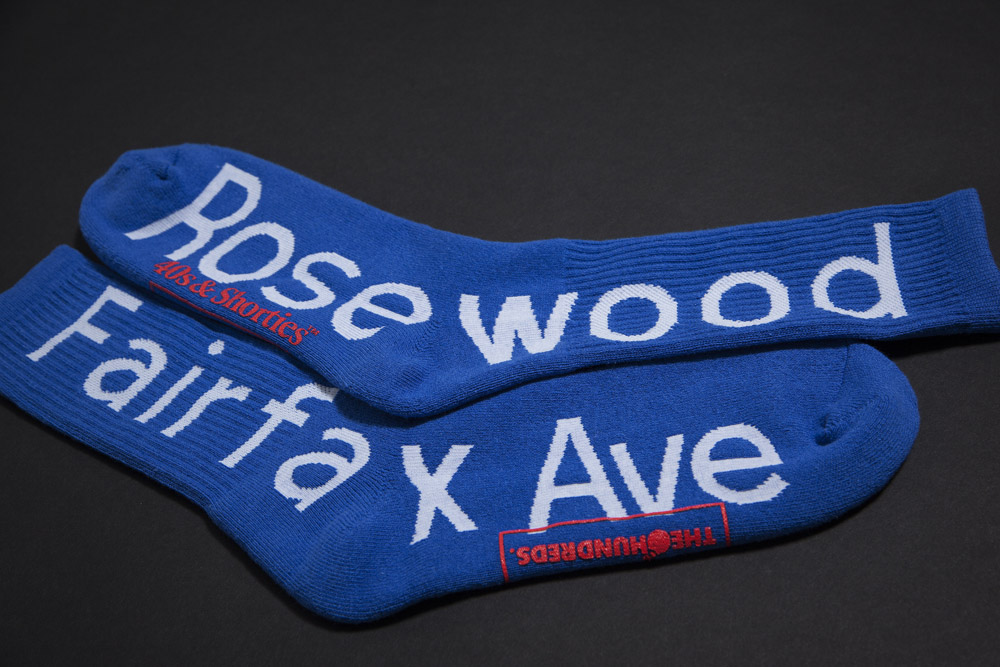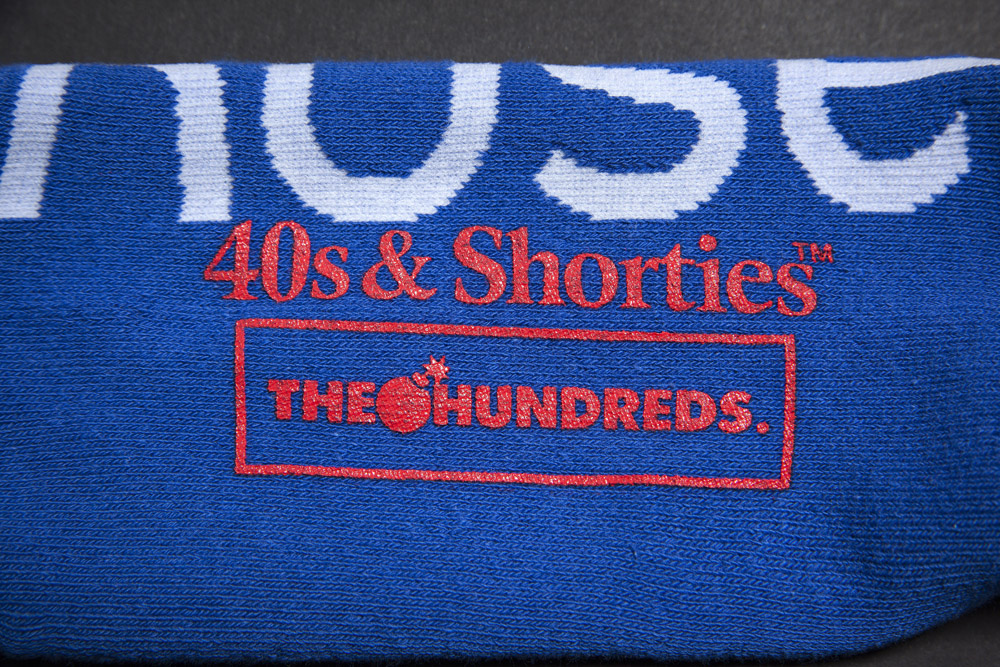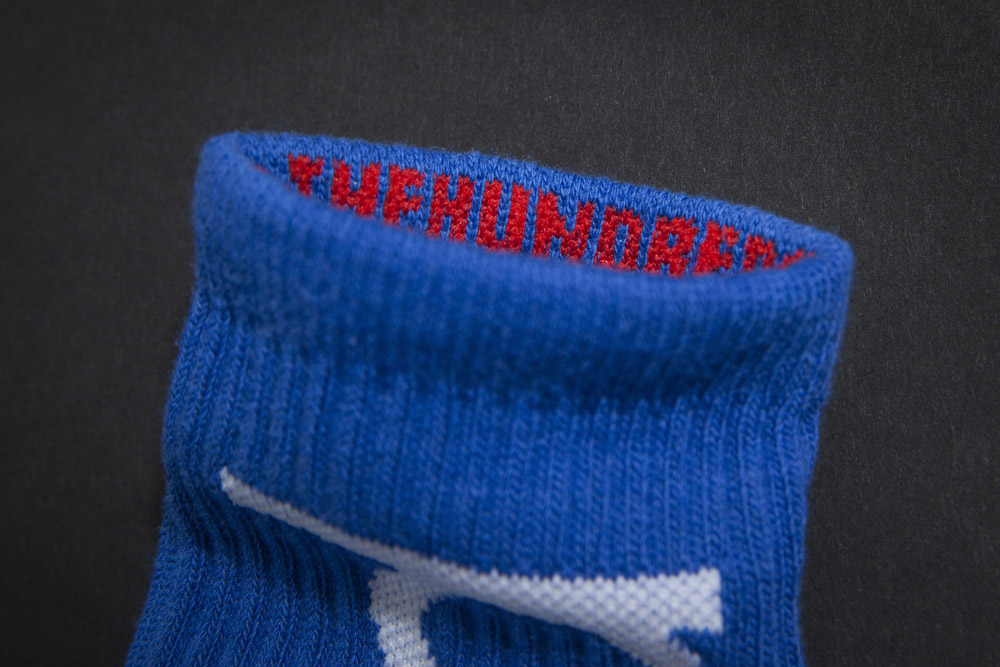 40S & SHORTIES EXCLUSIVES