The Hundreds is proud to announce the arrival of the Summer 2015 D1 collection, available now at all four shop locations, authorized stockists, and in the Online Shop. Below is an exclusive close up of some of our cut and sew items from the collection.
The Hundreds Summer 2015 collection takes the quality Californian workwear-inspired pieces we do best and elevates them with the bright colors and sports aesthetic synonymous with Californian summers. The collection's custom prints and patterns exemplify pleasure and leisure by capturing the feeling of late-night beach sunsets crawling up the streets, quick trips across the border, bonfires, hot days, and cool nights. 
Click each image below to shop, and be sure to visit our stores (THLA, THNY, THSF, THSM) and check our stockist list to see where you can shop the Summer 2015 collection near you.
"Dispense" button-up jersey :: Black, Olive, Off White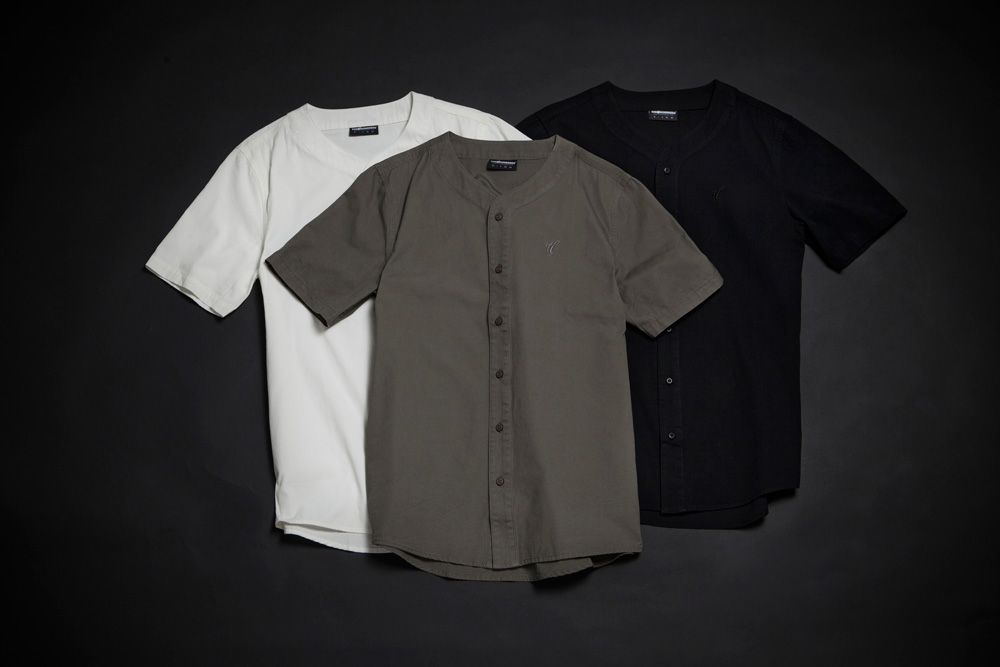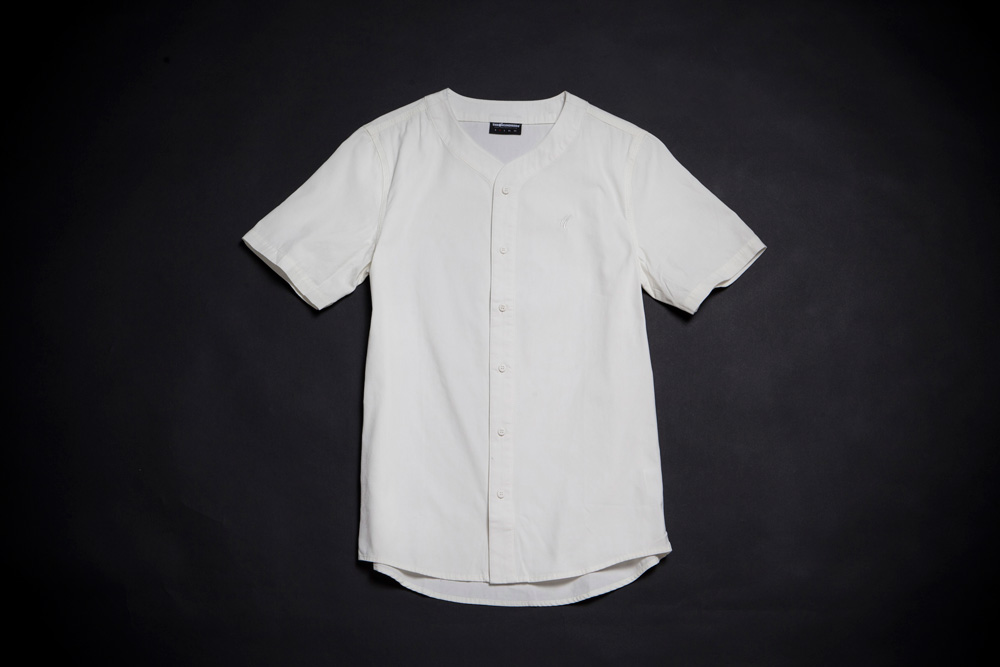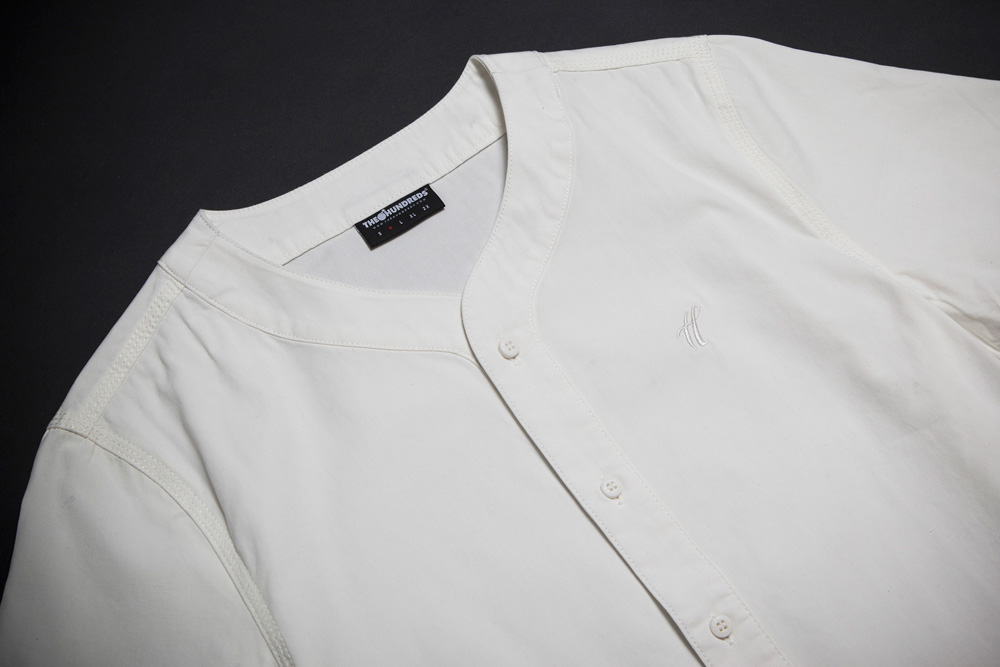 "Camino" short-sleeve woven, featuring custom "Shadow Plaid" print :: Black, Teal, Red
The West Coast-influenced "Shadow Plaid" custom print on the "Camino" short-sleeve woven is another tried-and-true pattern we updated by making the plaid large-scale to highlight its gradient.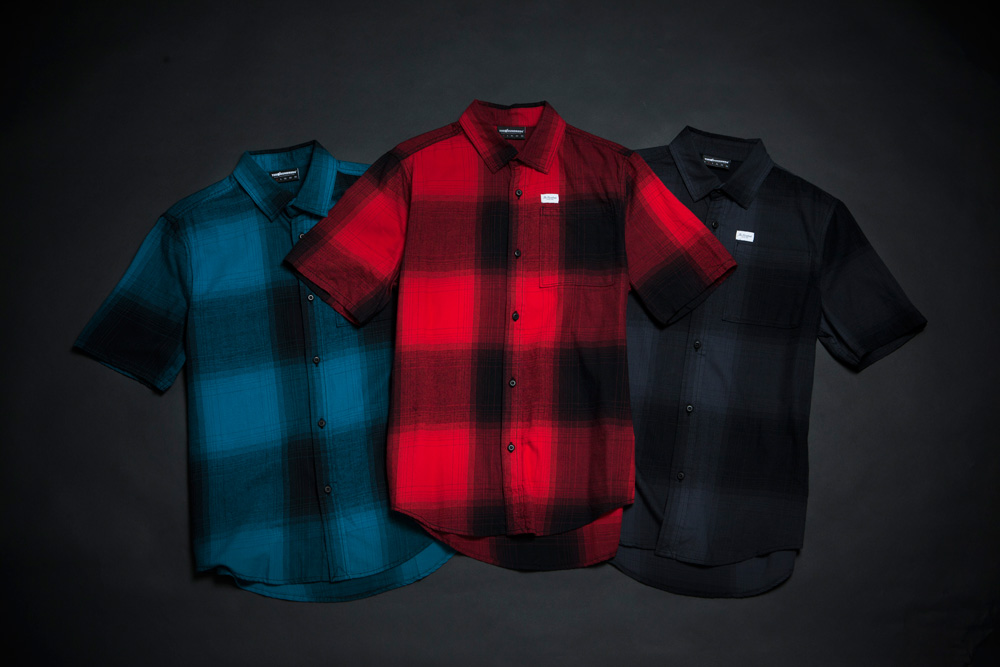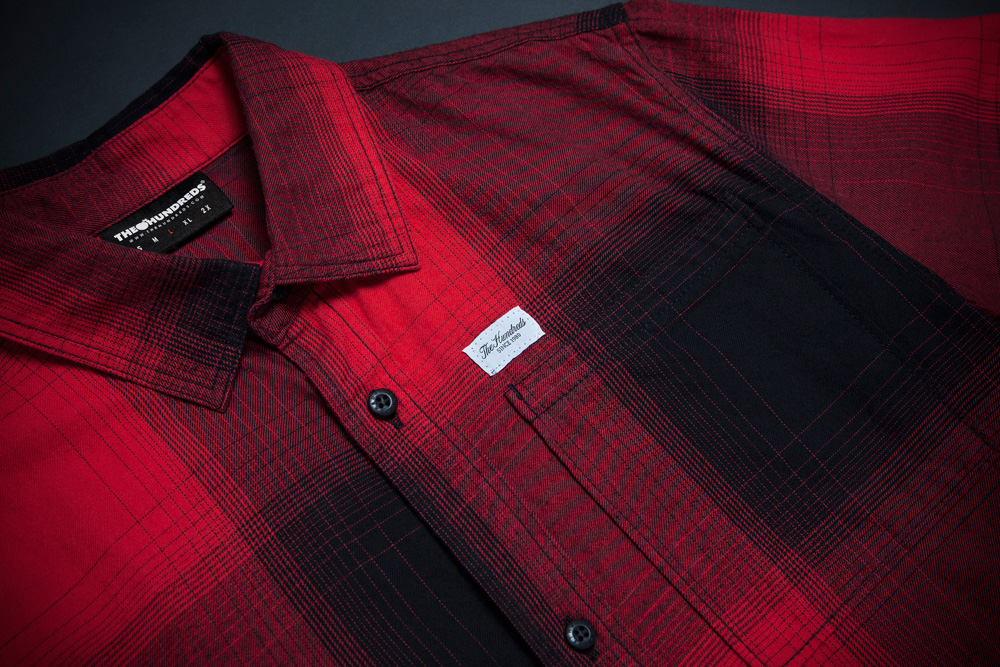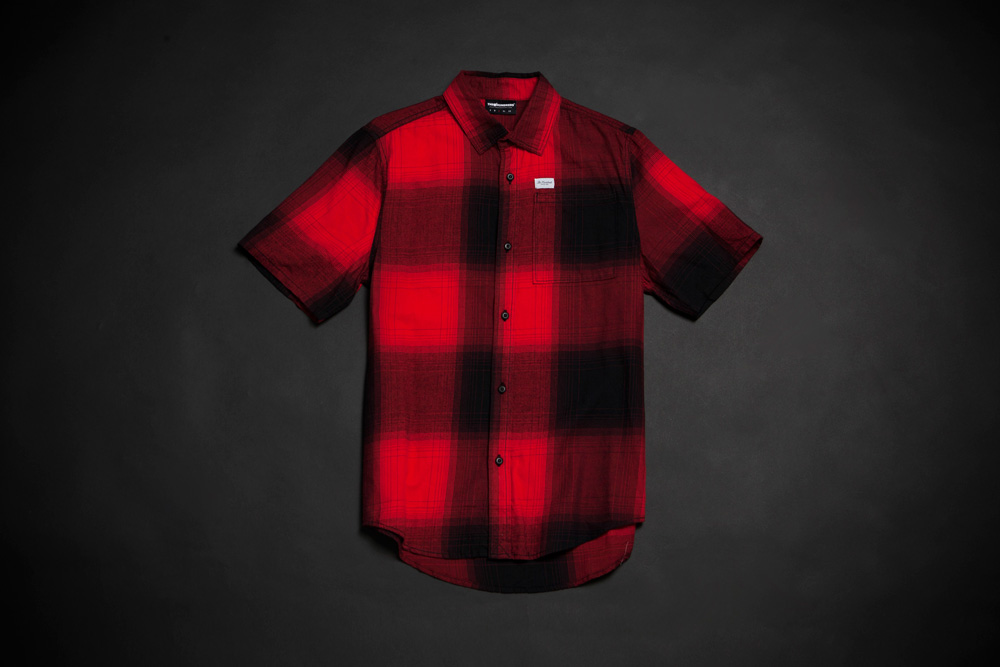 "Del" sweat shorts, featuring our custom "Baja" print used on 340gsm brushed back fleece :: Black, Grey, Off-White
Taking cues from the naturally-dyed patterns of authentic wool ponchos, our "Baja" custom pattern applies their texture as a print on a much-lighter summer-ready material: Jersey. The "Baja" print appears on the "Ranch" long-sleeve hooded sweatshirt and "Del" shorts below.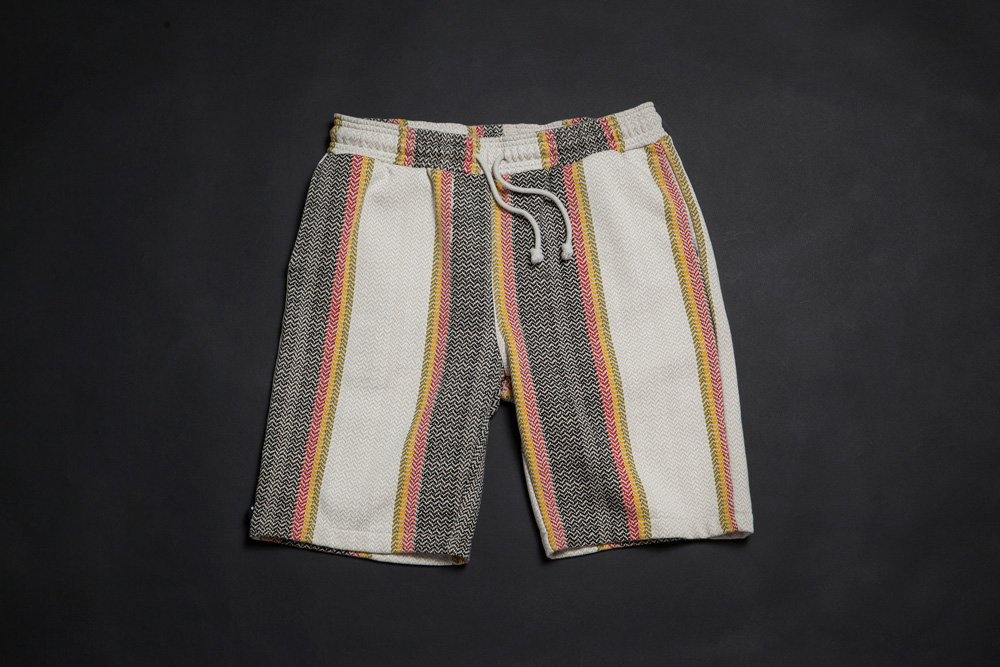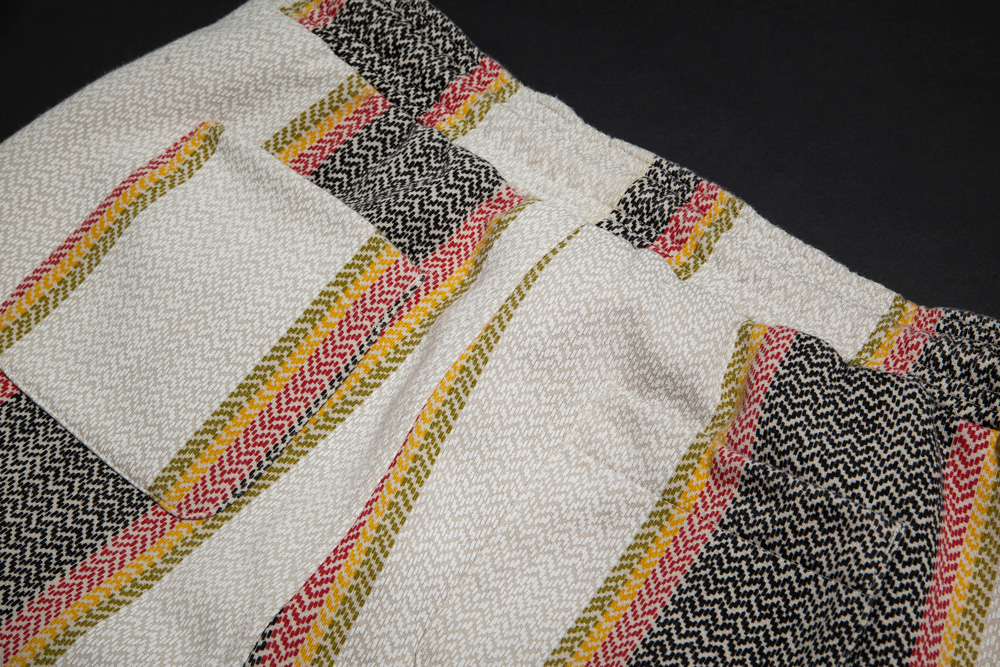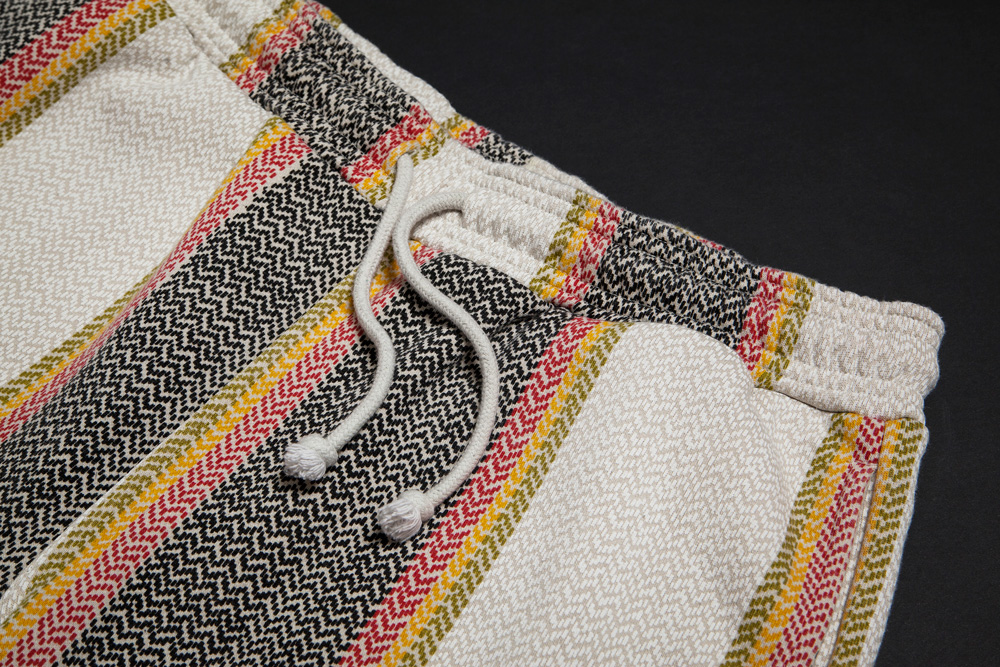 "Diego" jersey :: Black, Ath. Heather, Red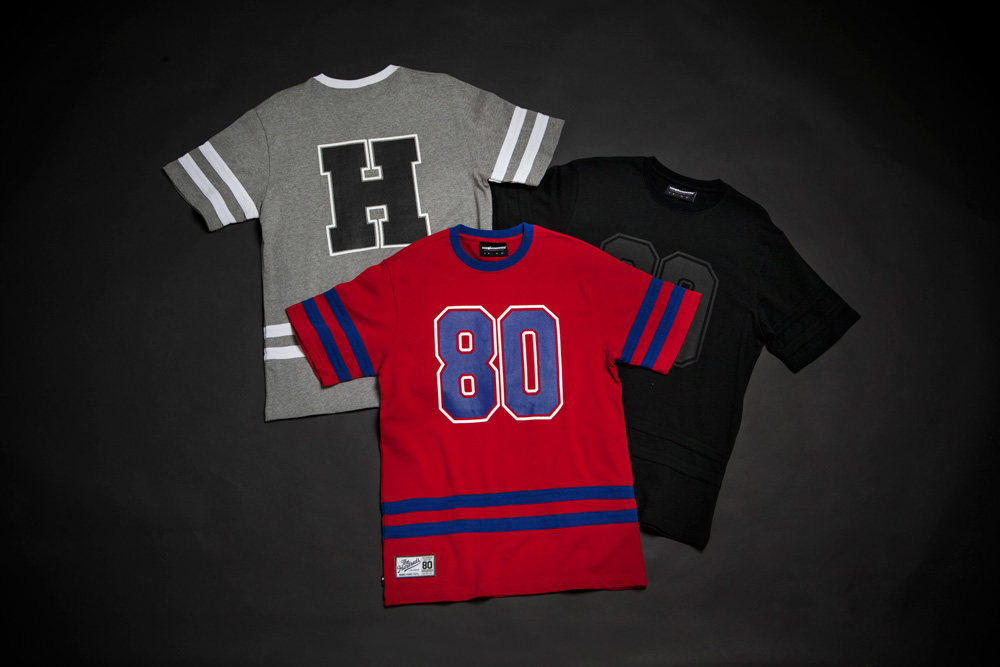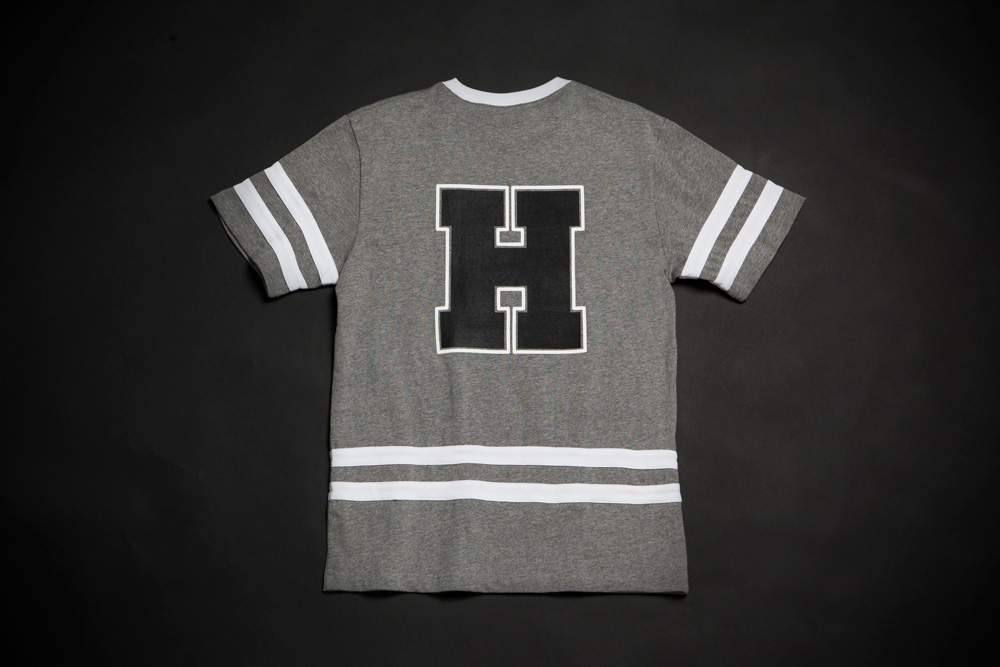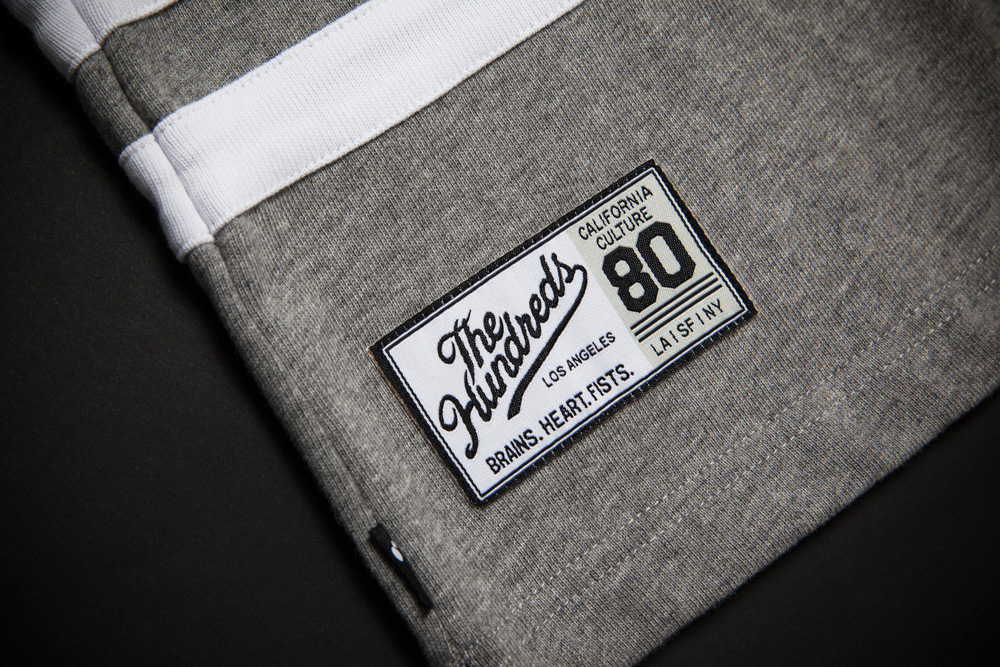 "Crescent" T-shirt :: Black, Blue
The "Crescent" shirt is an updated pattern that replaces the standard yarn dye stripe with a repeated print made from a photo that Bobby Hundreds captured while driving through Arizona on a design road trip to Santa Fe, New Mexico.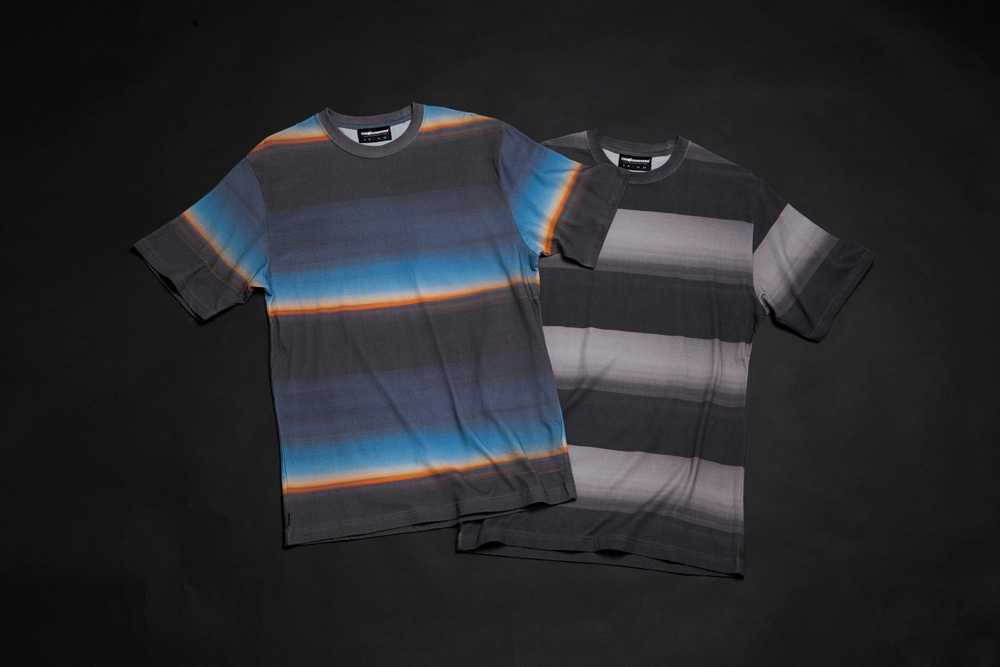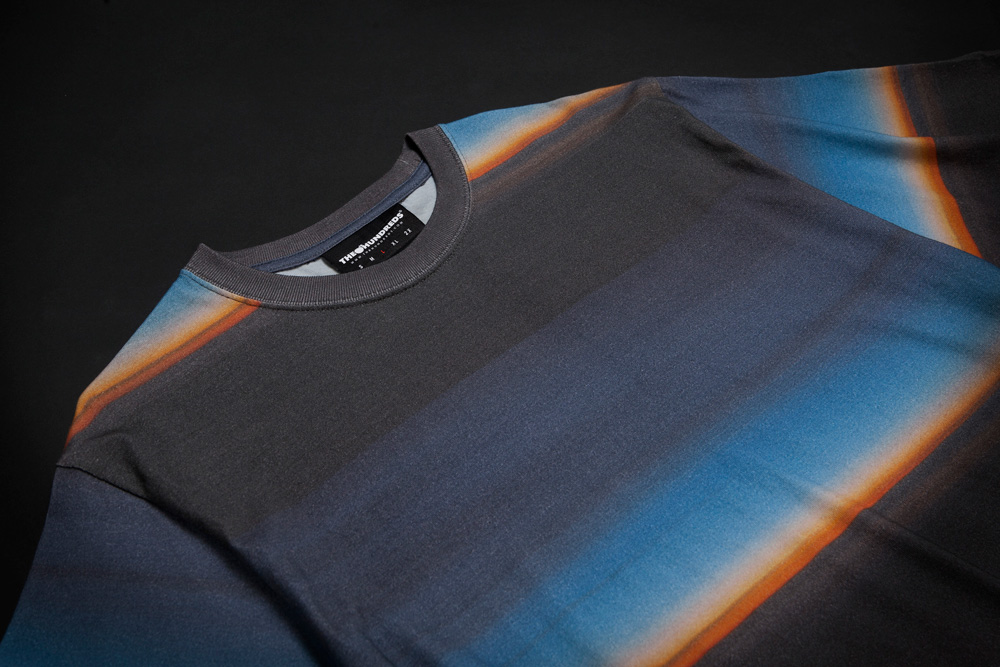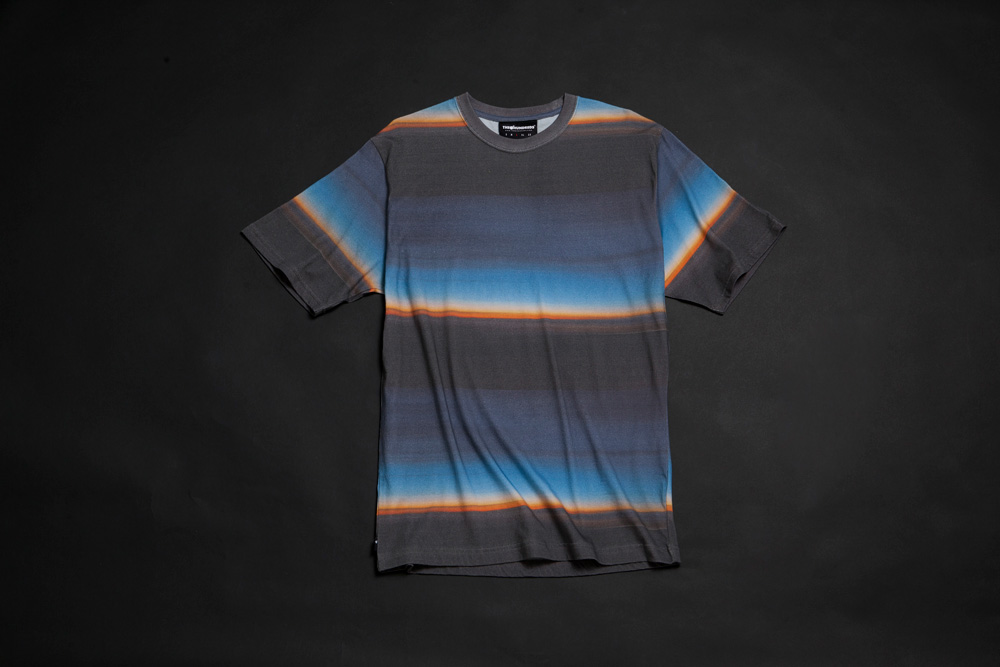 "Perfect Pocket" pocket T-shirt :: Black, Ath. Heather, White, Yellow, Green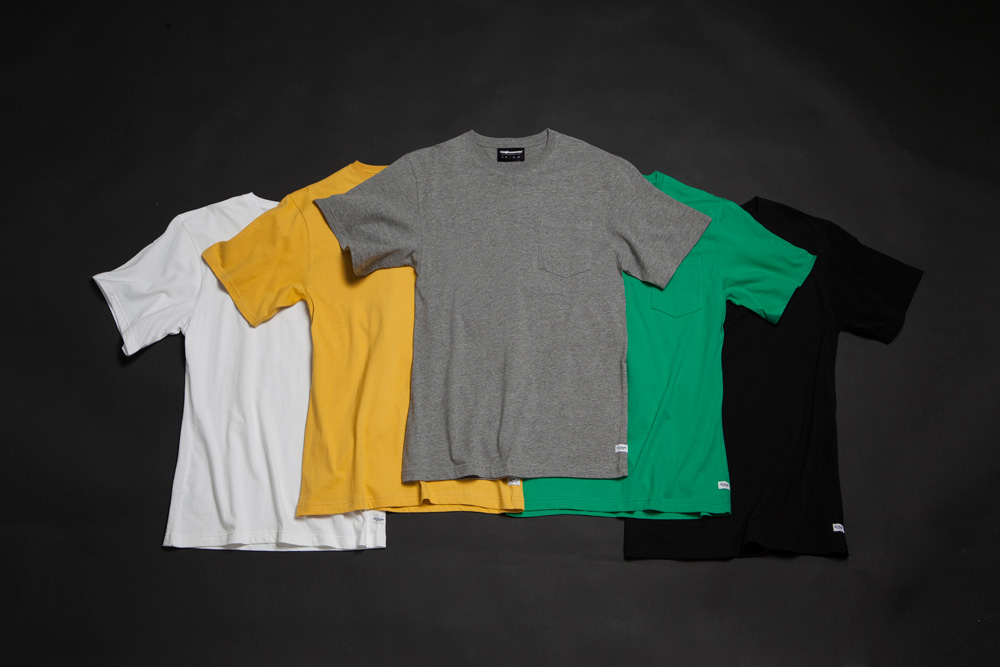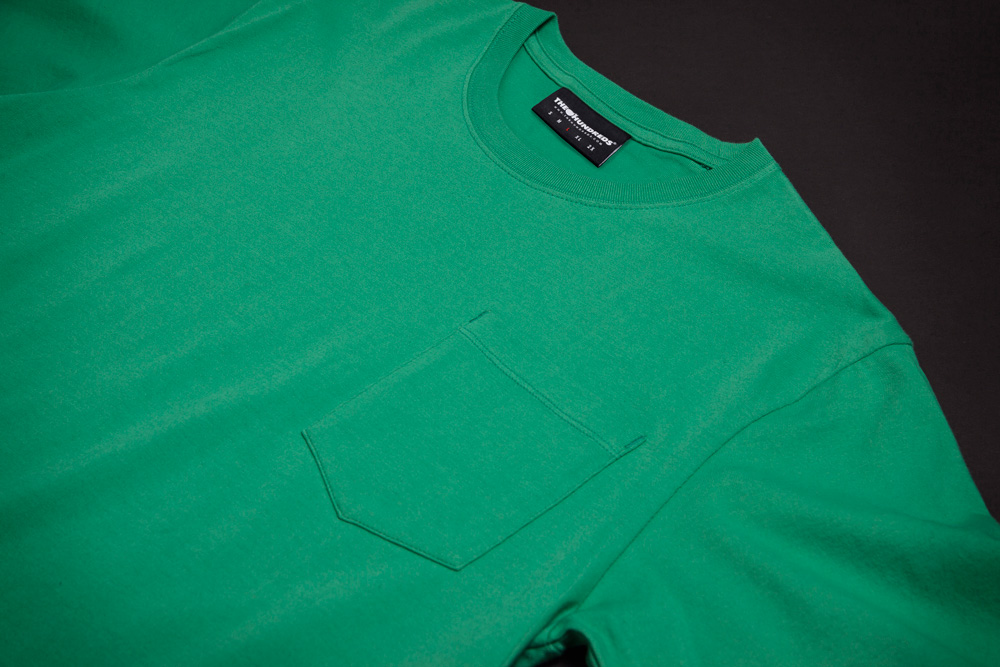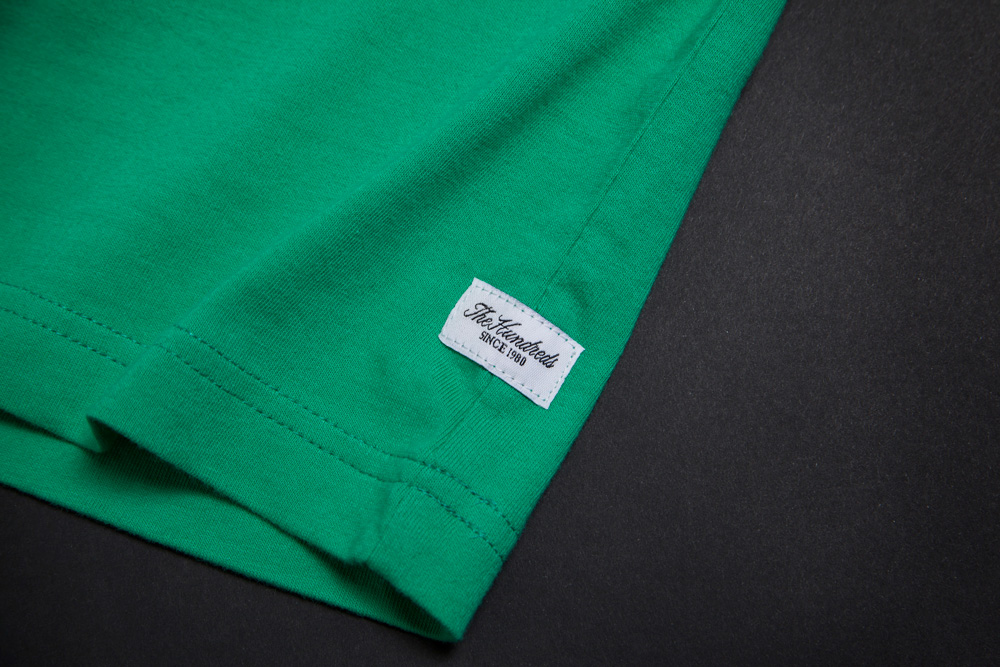 "Away" polo :: Black, Ath. Heather, Blue
The "Polka Bomb" pattern's playfulness is incorporated into various pieces, each with differences in tonality—contrasting clean and muted pieces alongside more vibrant ones: "Away" polo shirt, "Deploy" long-sleeve hooded knit woven, "Quest" pullover, "Landed" hybrid short, "Ideal" snap-back cap, "Prime" bucket hat," and "Large" crew sock.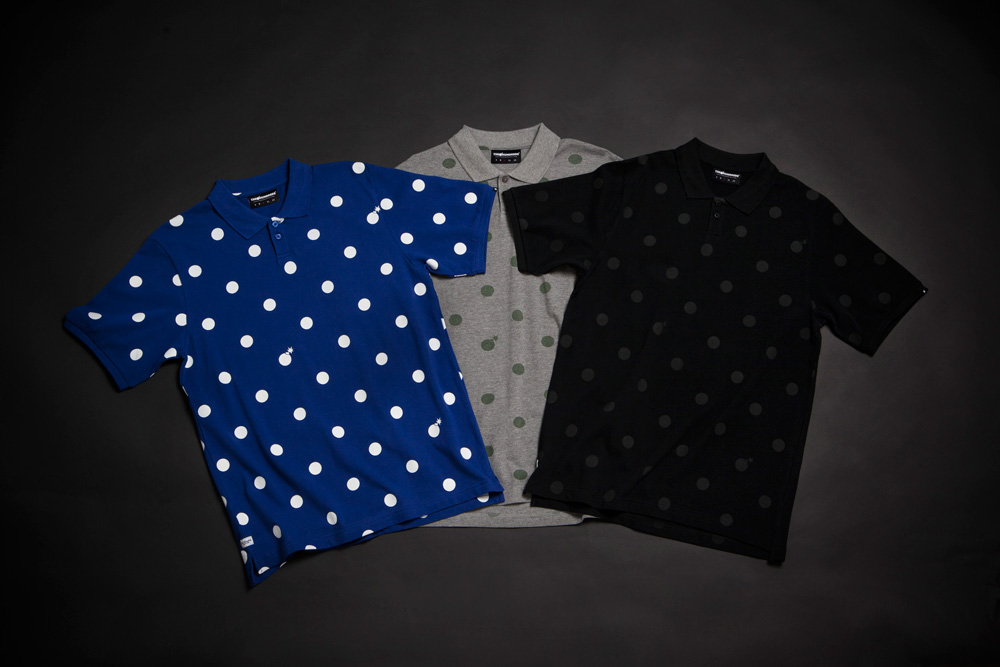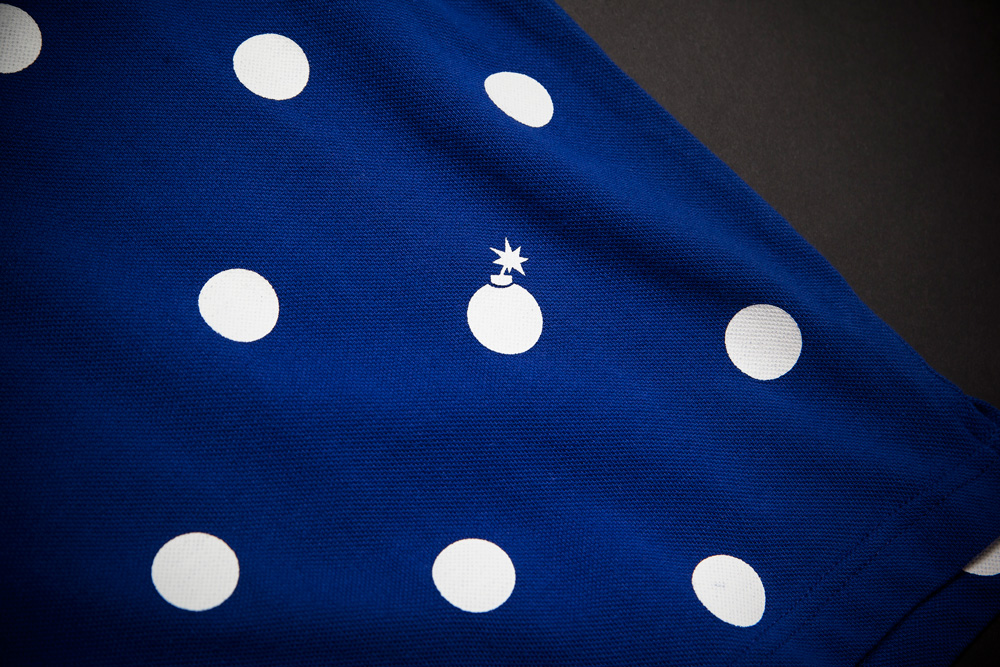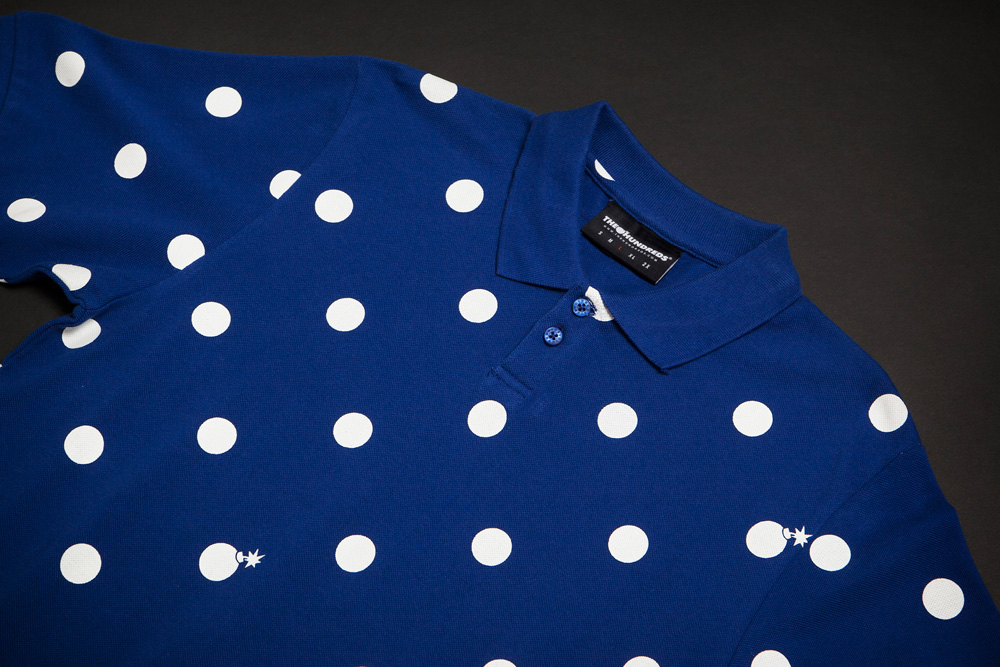 "Lane" crew-neck sweatshirt :: Black, Red, Teal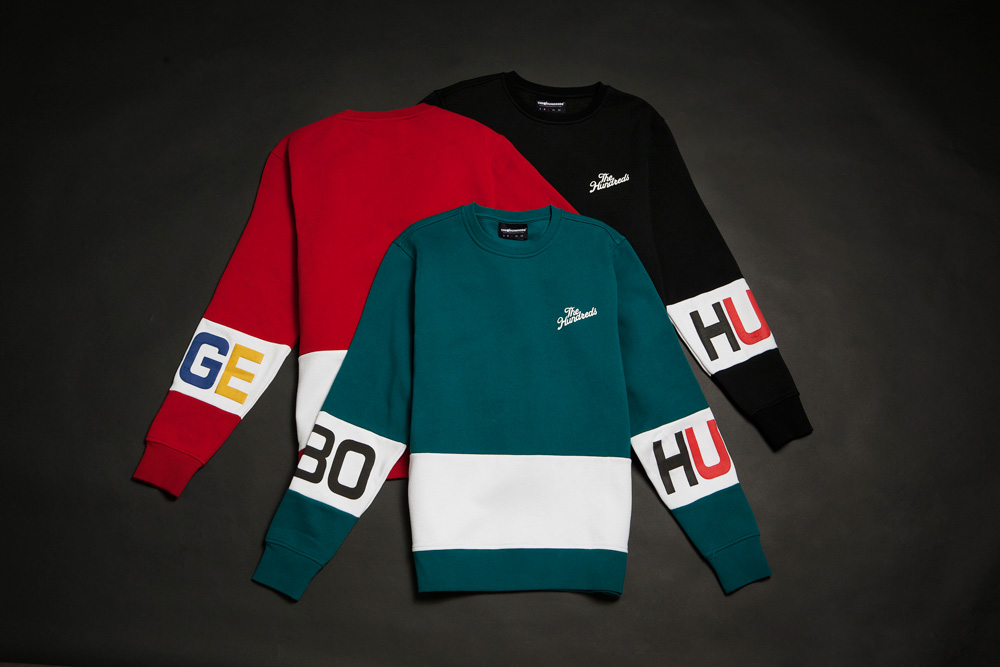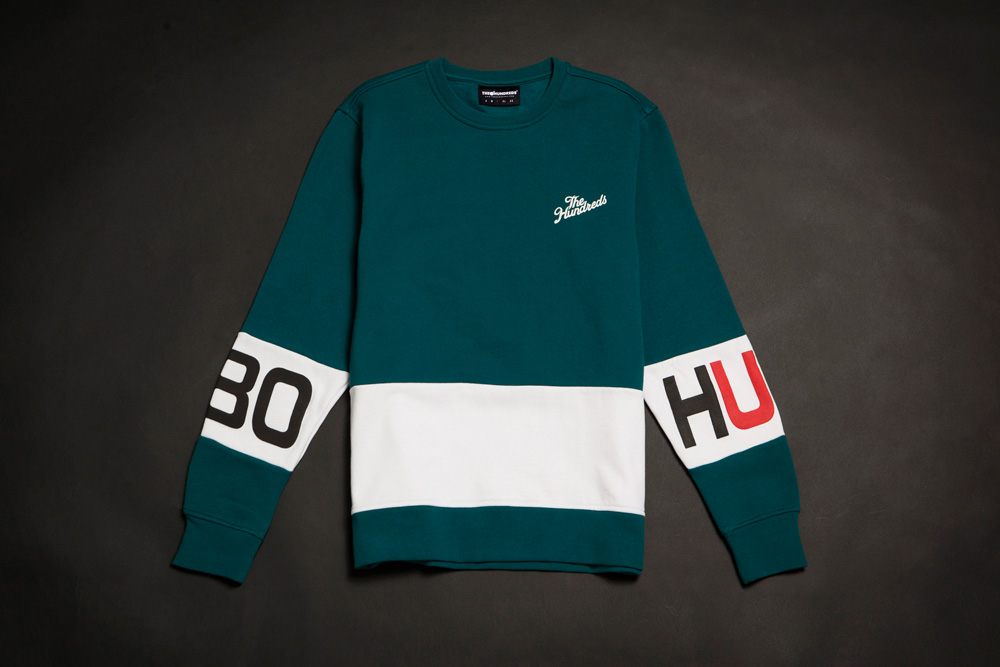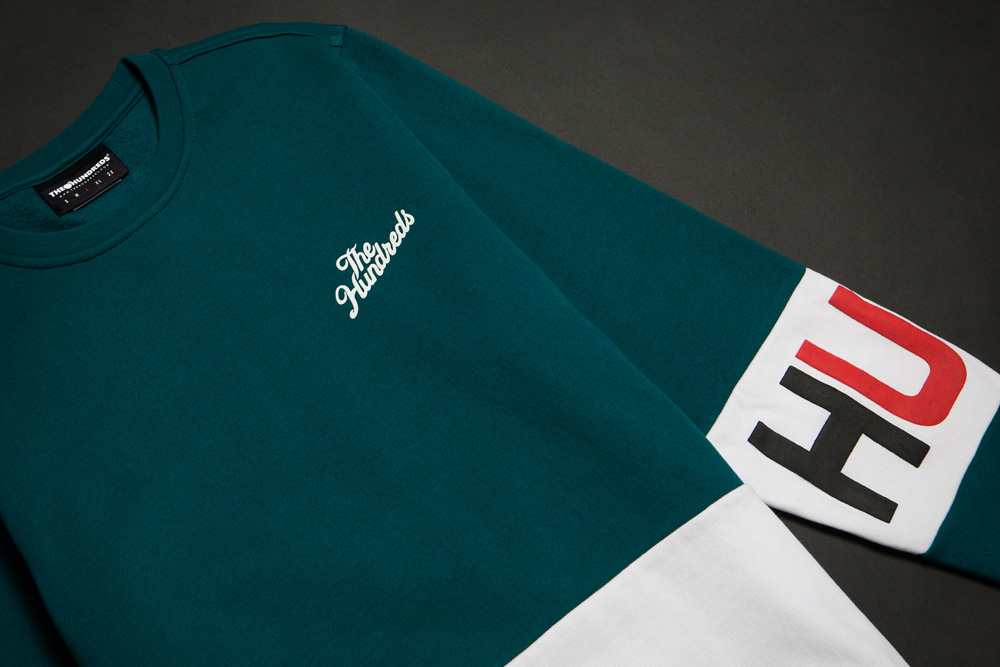 "Ranch Baja" hooded shirt, featuring our custom "Baja" print on lightweight cotton jersey :: Pictured below is black. Also available in Ath. Heather and Off-White. Click the image below to view the rest of the colors.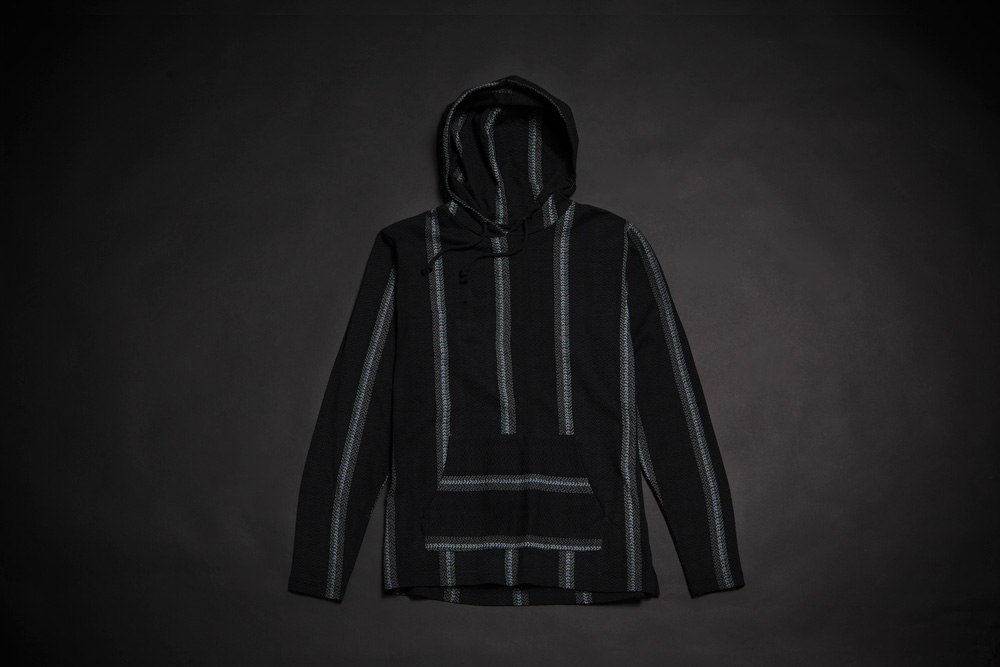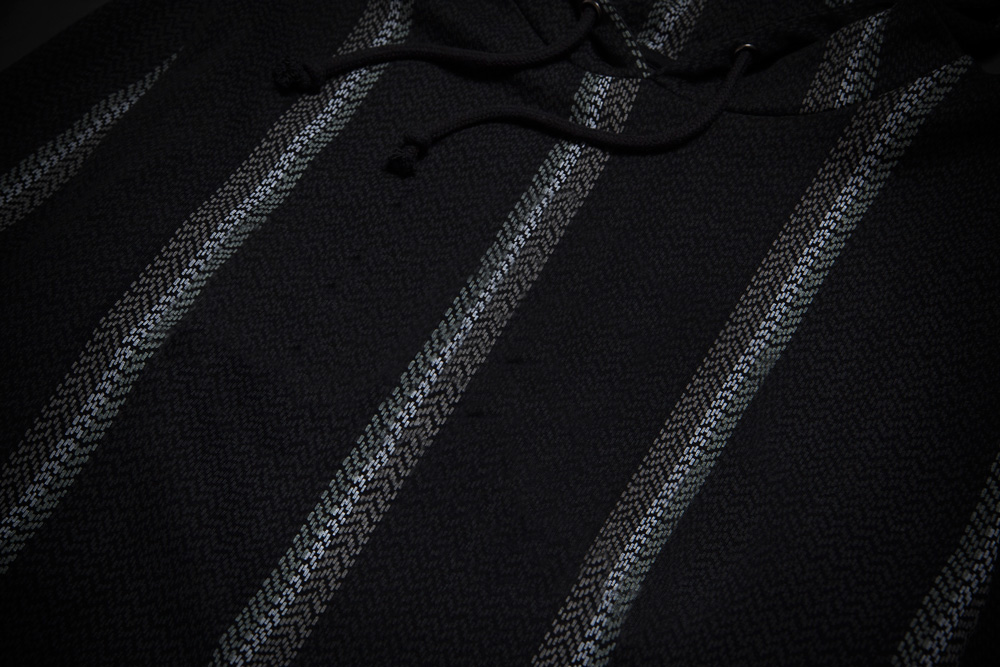 "Town" long-sleeve T-shirt :: Black, Blue, Purple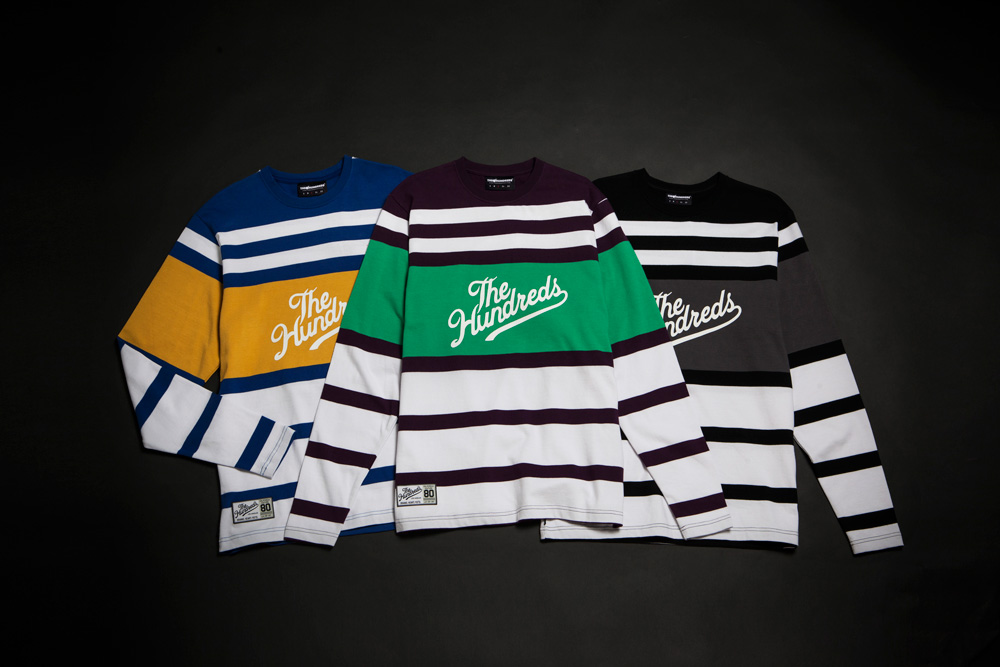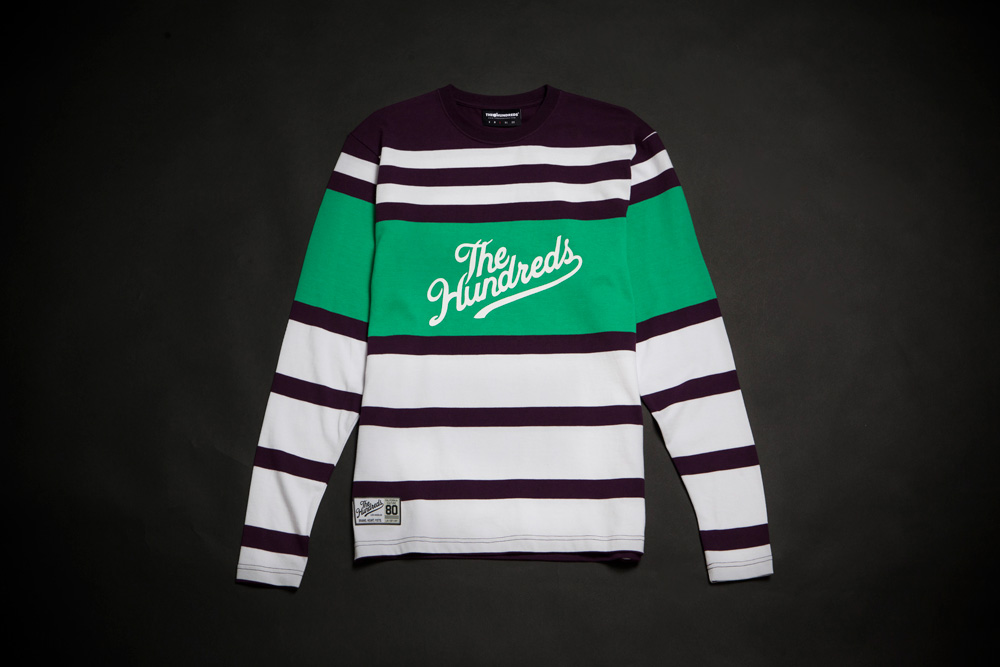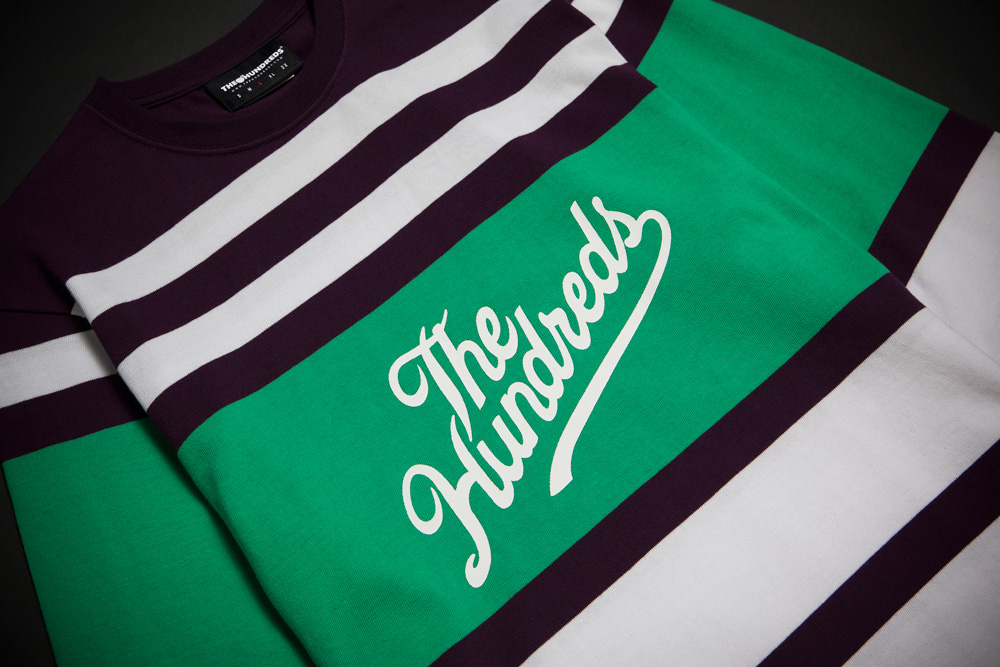 "Deploy" short-sleeve woven :: Black, White, Navy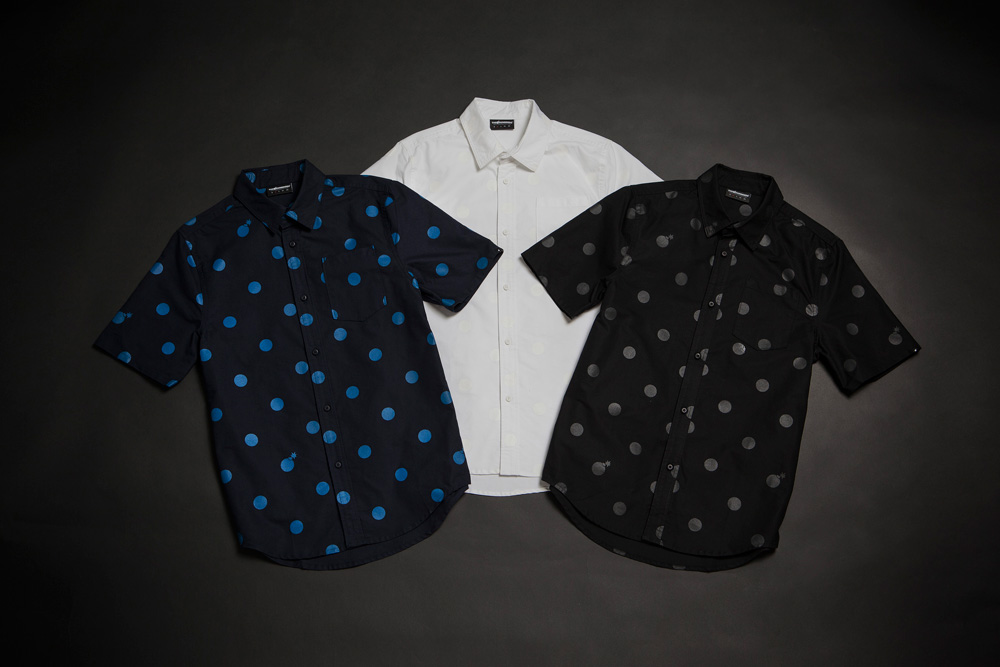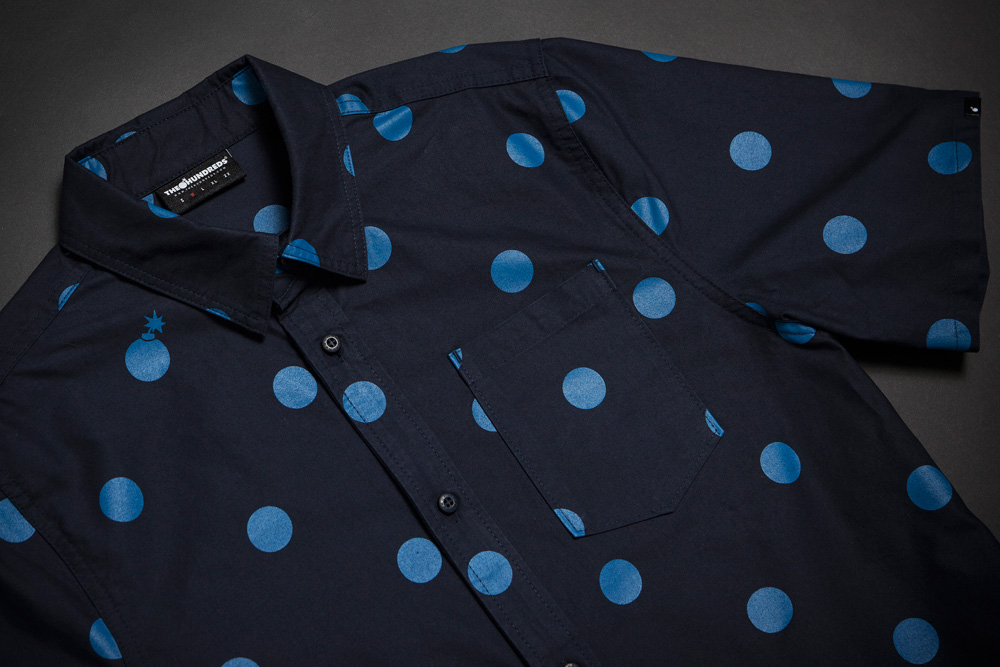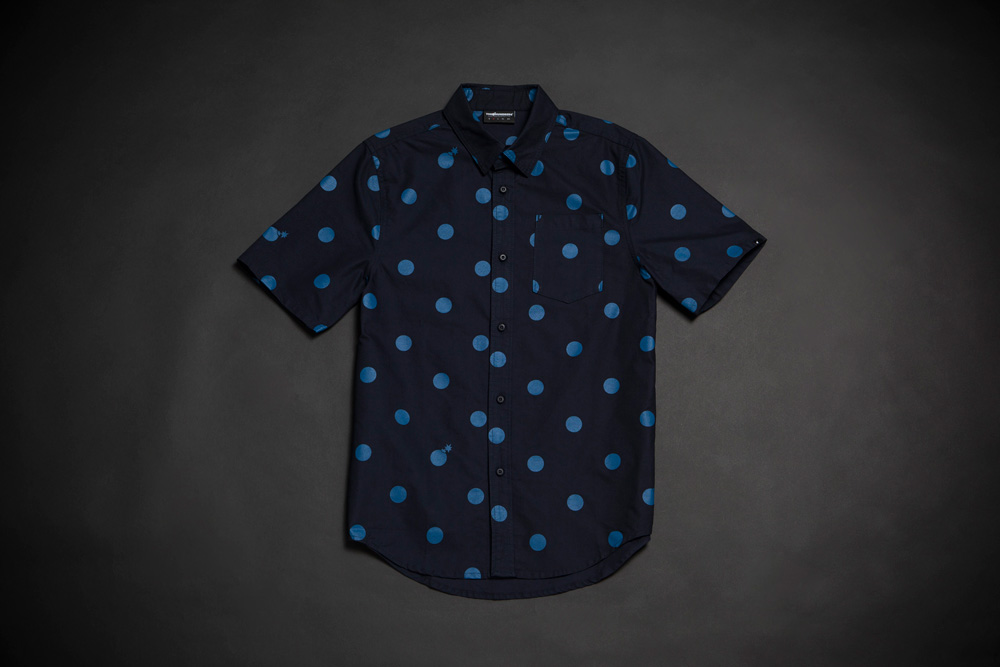 "Ignite" long-sleeve woven :: Blue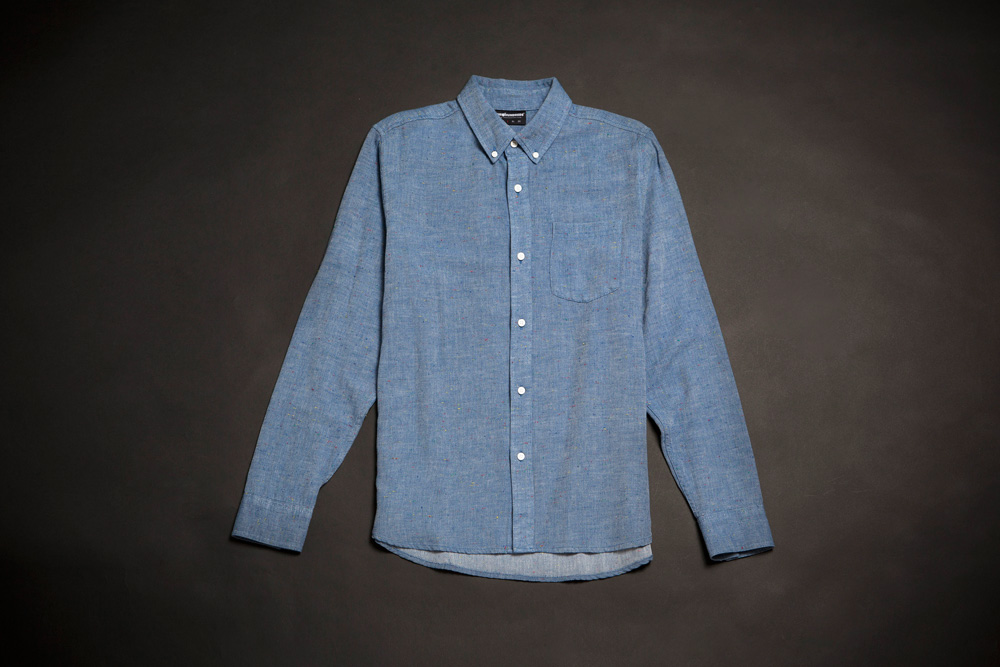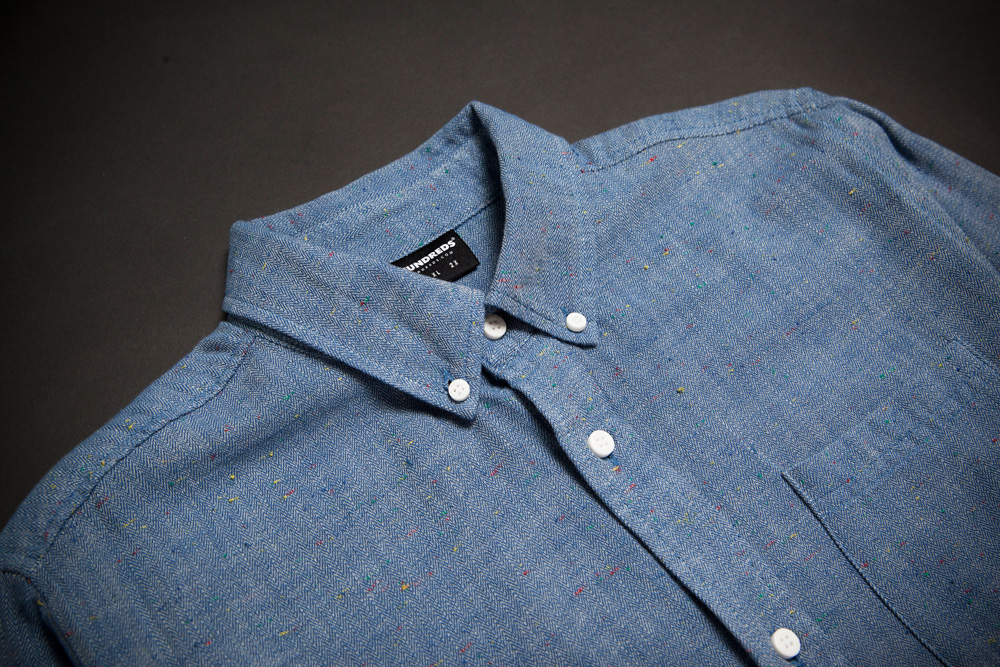 "Western" chino shorts :: Black, Olive, Teal