The second delivery of our extremely well-received Spring '17 collection is upon us—and it promises to be the most clean addition to your wardrobe this year. Expanding on the clean, workwear influence of the first delivery, we're adding a number of new items that are sure to be on your wish list as spring turns into summer, like the water resistant  Taslan Nylon "Bestwick" jacket and the 100% cotton reverse sateen "Tile" pants.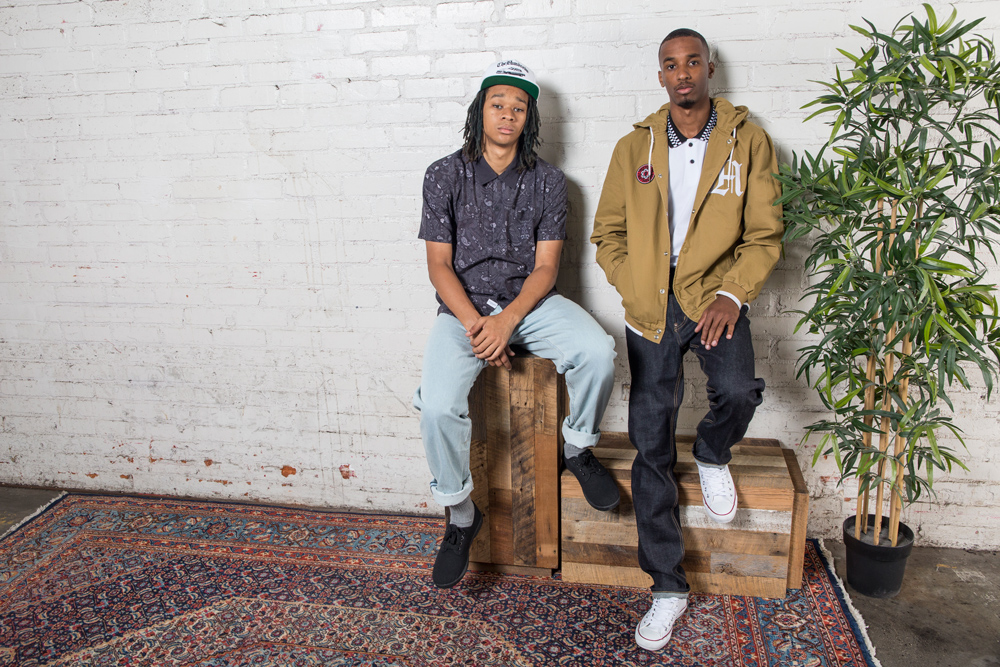 "Fig" button-up woven shirt, "Buster" polo shirt, "Club" jacket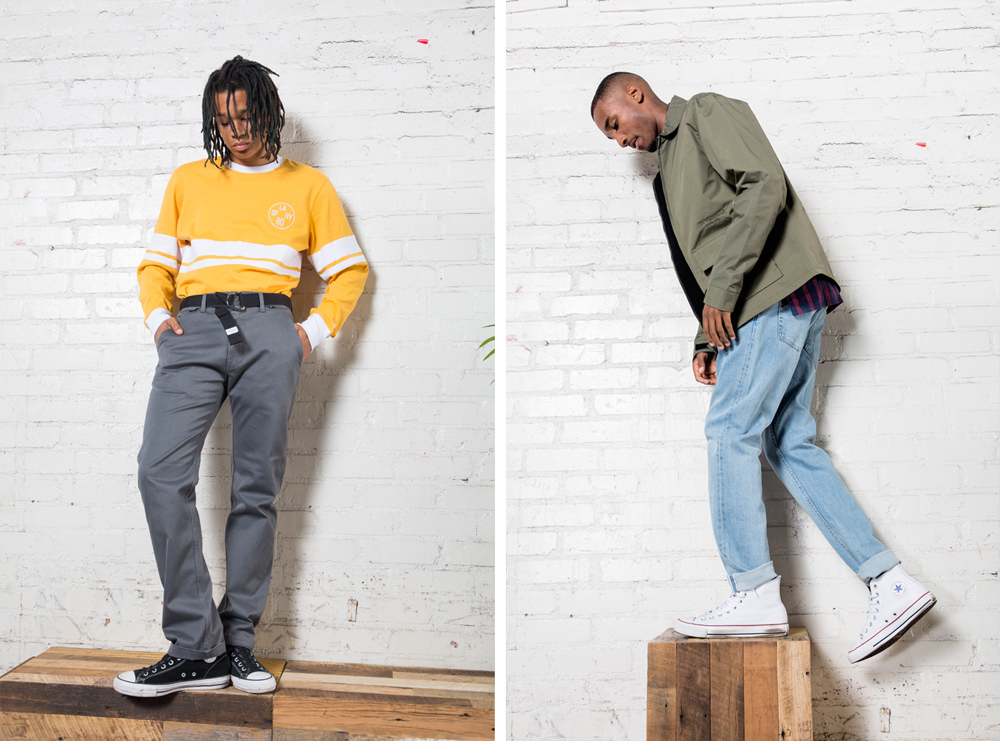 "Bridge" long-sleeve shirt, "Bestwick" jacket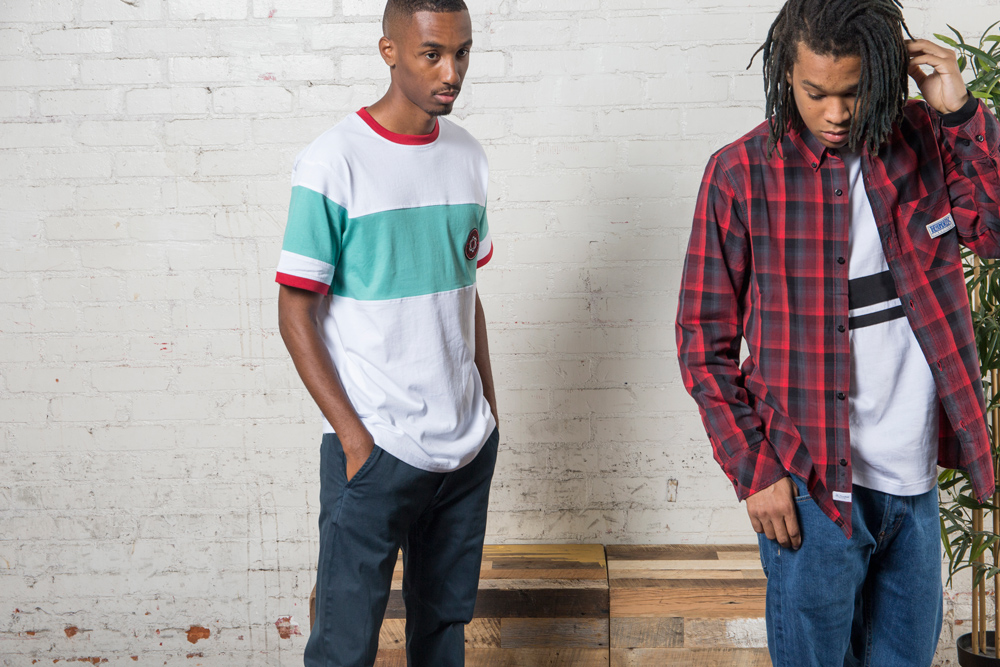 "Friedman" T-shirt
L.A. lifestyle and stylized workwear remain the backbone of The Hundreds' approach to apparel design. For Spring 2017, we experimented with boxy, oversized fits, hybrid/reversible garments, and new fabrications like engineered jacquard knits and reverse sateen.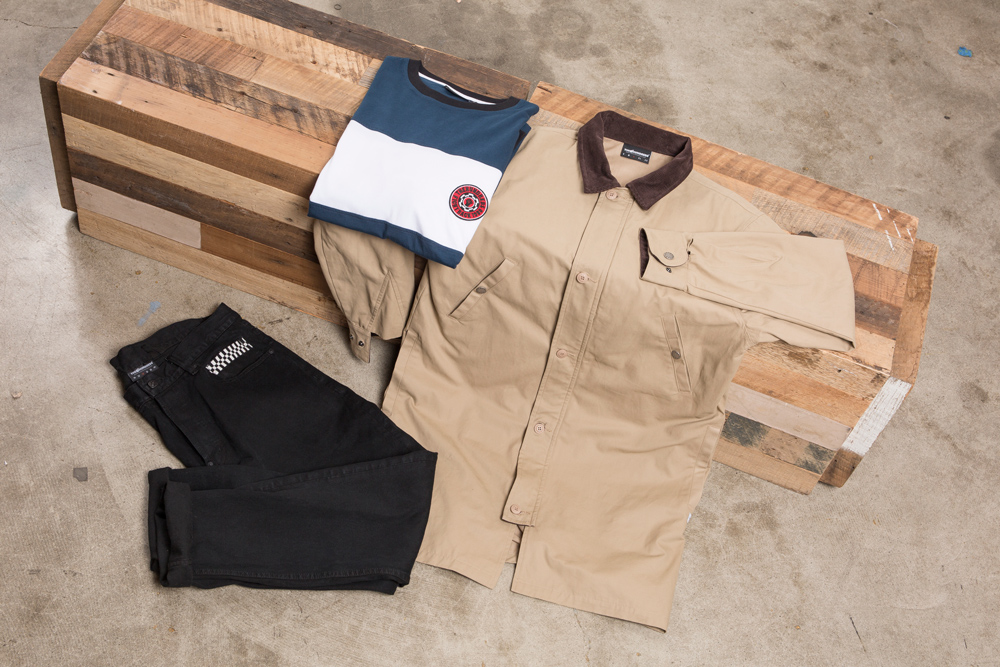 The "Friedman" T-shirt, "Well" jacket, "Diminish" pant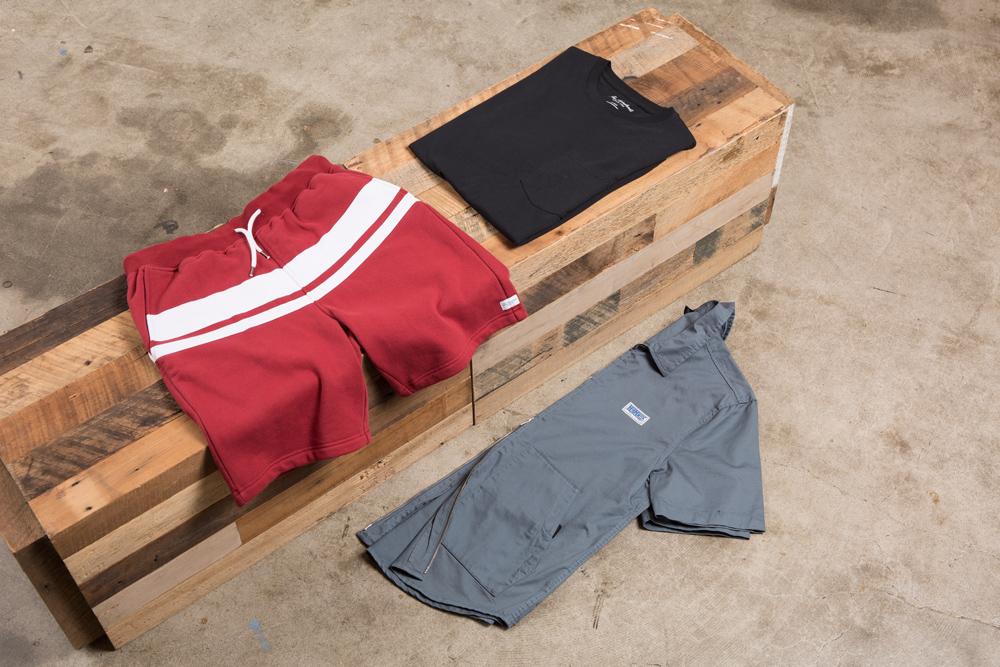 "Bower" sweatshorts, "Franklin" zip-up woven, tagless "Perfect Pocket" T-shirt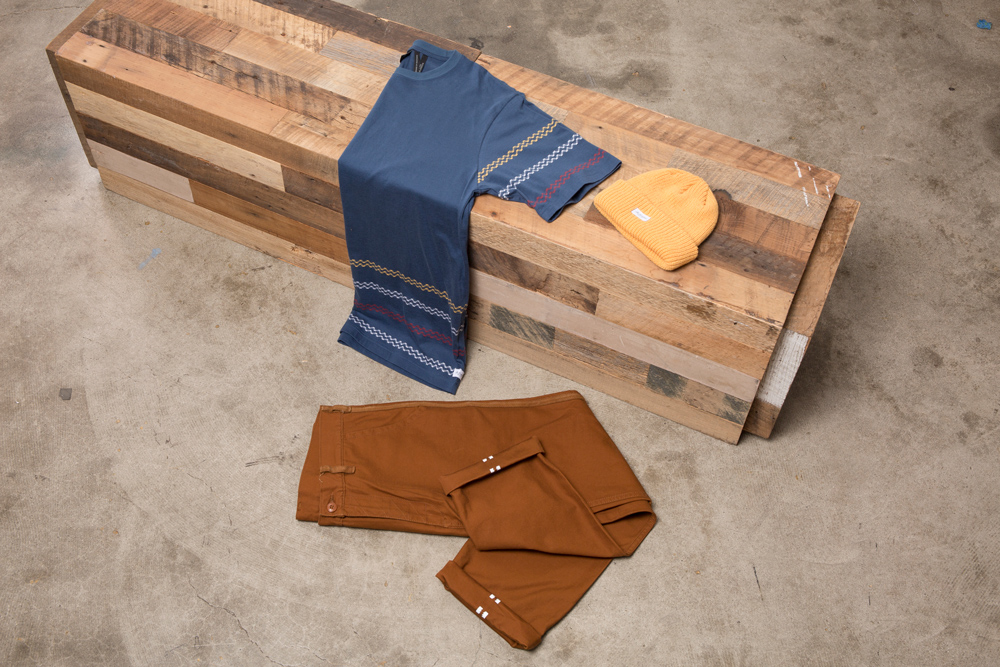 "Holt" T-shirt, "Crisp 2" beanie,"Tile" pants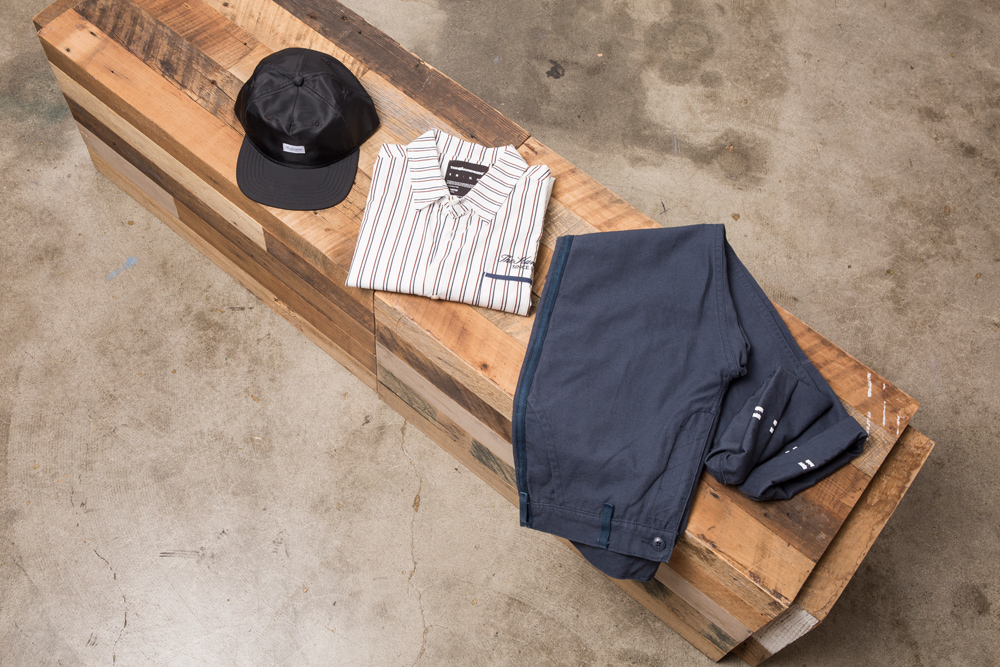 "Sonny" strap-back cap, "Rite" button-up woven shirt, "Tile" pants
With a youthful take on sophisticated menswear materials and patterns, our custom H-checkered pattern appears throughout the Spring collection in homage to '80s British Ska and the 2 Tone movement.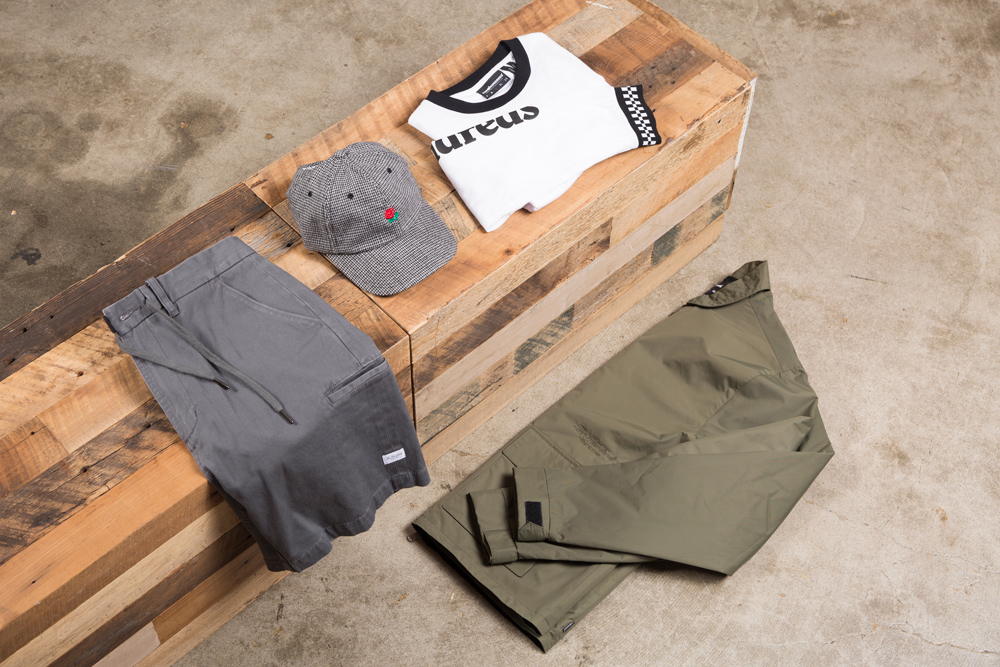 "Rude" long-sleeve shirt, Houndstooth tweed "Hounds" dad hat, "Bestwick" jacket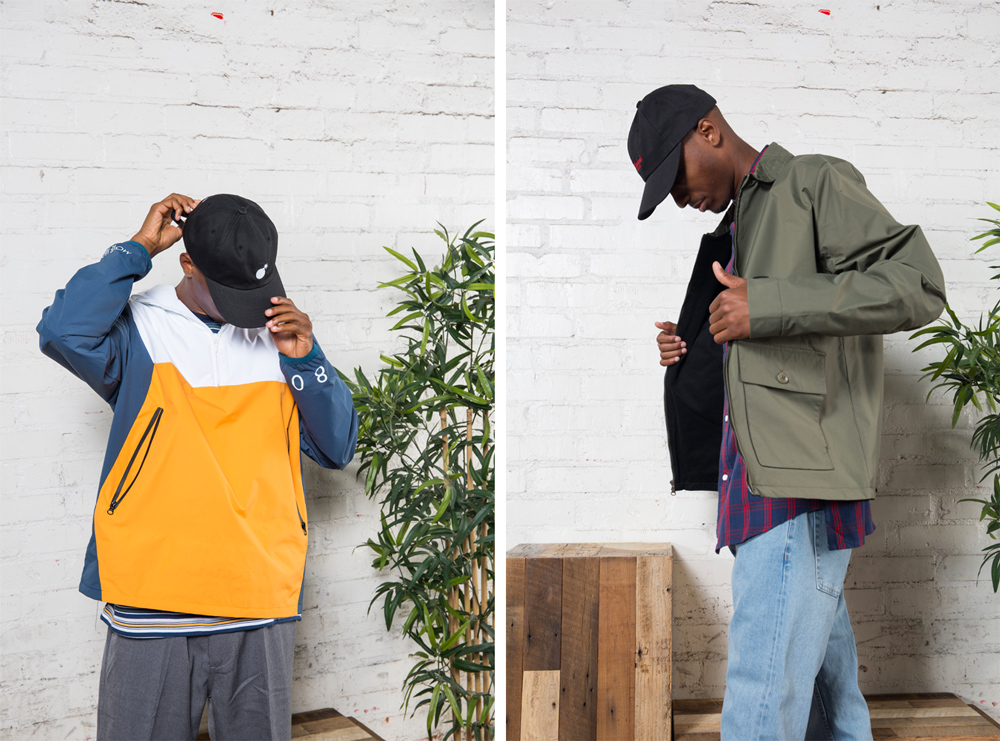 Left to right: "Anchor" anorak, "Bestwick" jacket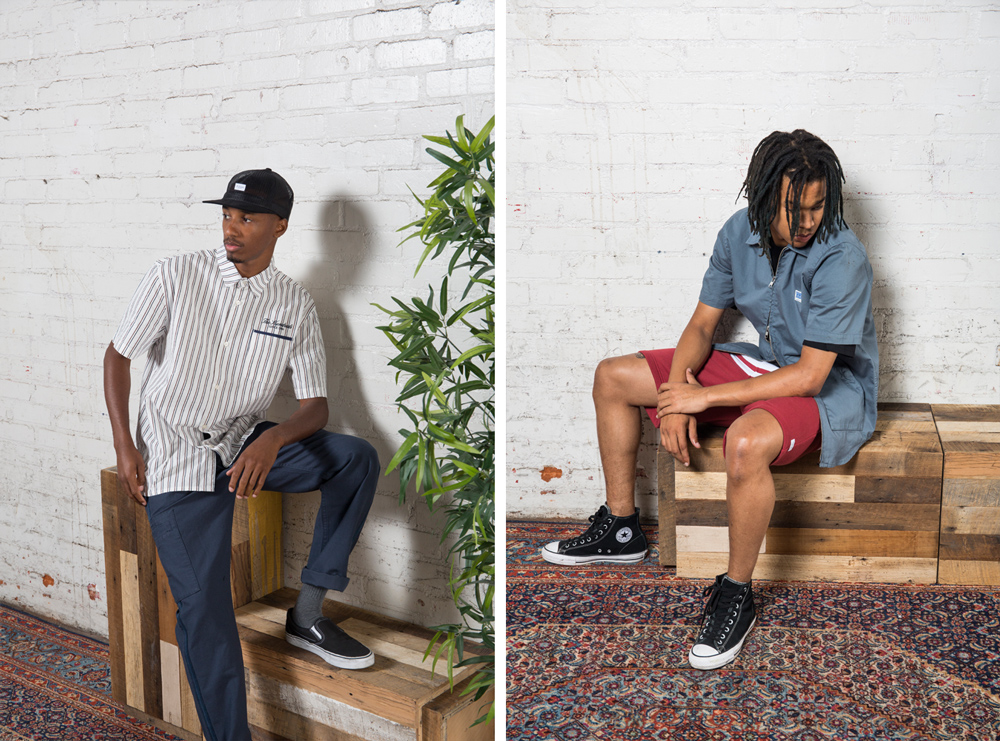 "Rite" button-up woven shirt,"Tile" pants, "Franklin" zip-up woven, "Bower" sweatshorts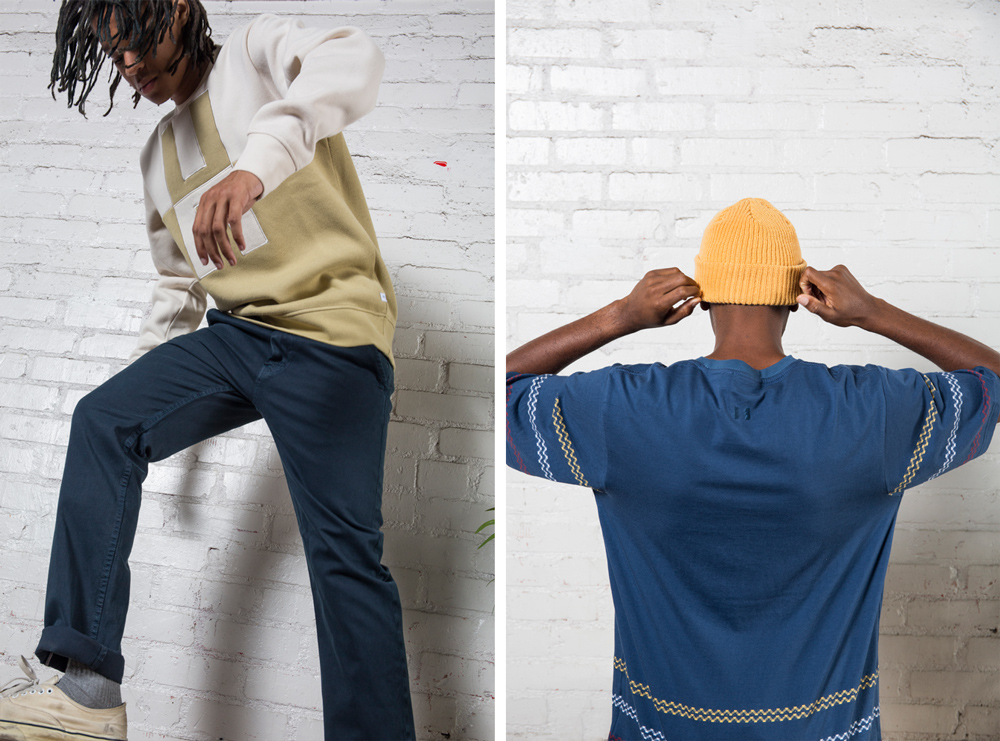 "Counter" crew-neck sweatshirt, "Holt" T-shirt, "Crisp 2" beanie
***