The Hundreds is pleased to announce the release of the The Hundreds Spring 2014 eyewear collection, available today at The Hundreds' flagship locations, and through the Online Shop.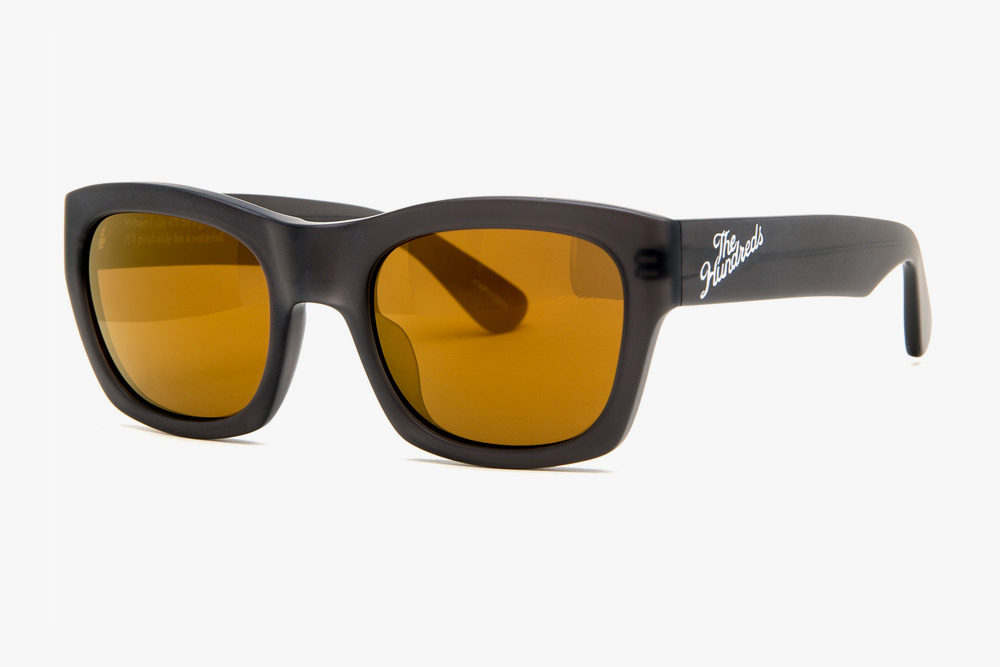 Spring 2014 is a nod to the '90s, although not in the predictable sense. Glancing over – if not ignoring – the more mediated memories of this era, we dig deeper into the true style landscape. This isn't the '90s painted across TRL and teen movies, but the '90s of American suburbs and average, cornerstore youth. So instead of grunge and gangster rap references, we looked to Magic Eye™ posters, scrambled porn channels, and lenticular art as mediums to tell the story of American suburbia at the turn of the millennium.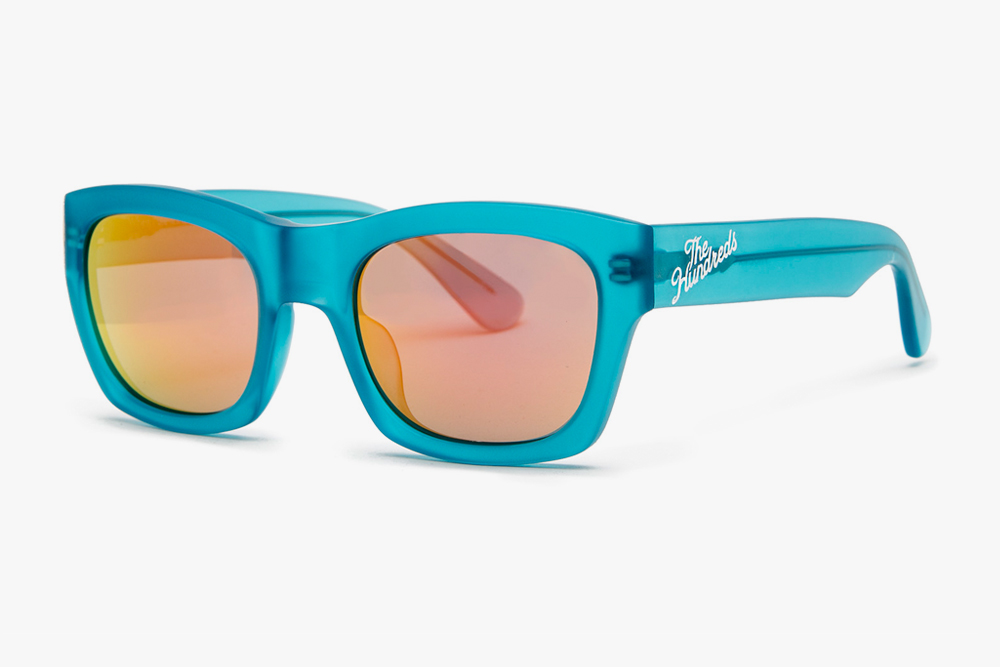 Comprised of a handmade acetate frame, and constructed at the same facilities that make top-of-the-line luxury eyewear, this season's installment of "Phoenix" sunglasses returns with three new colorways: matte transparent Black with mirror hazel-tinted lenses, matte transparent Bright Blue with mirror yellow-tinted lenses, and matte transparent Red with mirror blue-tinted lenses. All styles arrive with the "Slant" logo laser-etched across the left outer temple of the frames.