We are pleased to announce that The Hundreds Magazine is now available at all The Hundreds flagship locations and authorized retailers. The issue features Azealia Banks as the cover girl for the Music Edition. Here's a sneak peek of what you'll find inside the pages… What are you waiting for? Grab a copy!
Also, don't forget to check out our new Spring 2012 line that's in stores as well.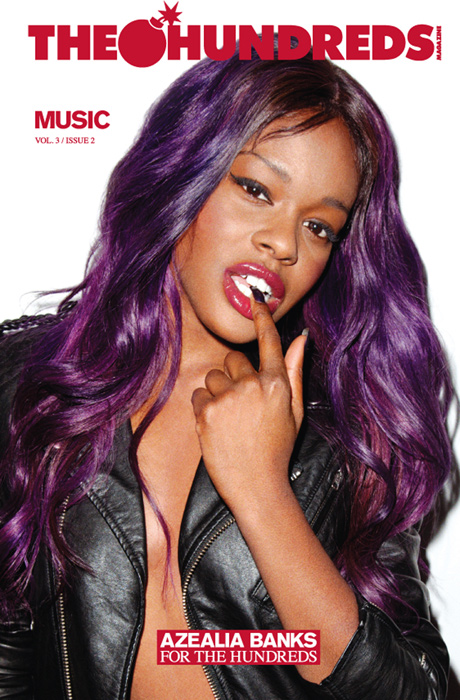 Contents of The Hundreds' very first Music issue include a photo editorial and in-depth, controversial interview chock full of Banks' fiery opinions about the music industry, the new crop of young women rappers, and the common comparisons made between her and fellow La Guardia alum, Nicki Minaj.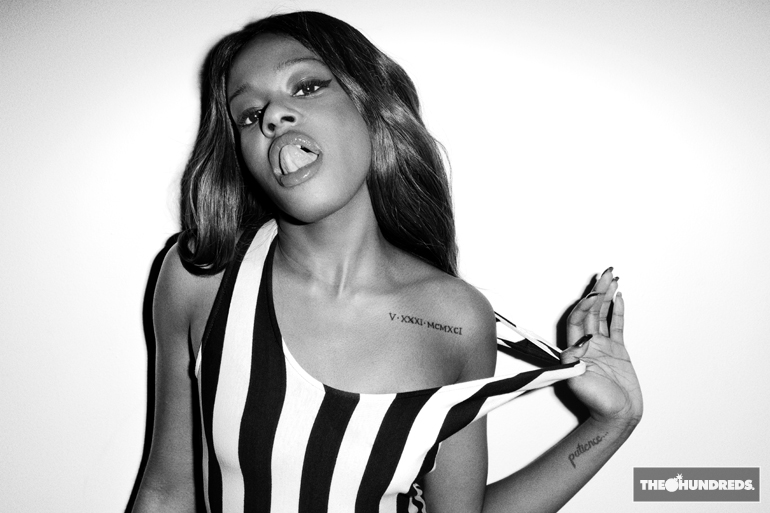 Also featured among The Hundreds' musical elite are photos and interviews with Yasmine Kittles of Tearist, BAGO, DJ SOSUPERSAM, and record reviews by Junior Sanchez. Other highlights within the pages include The Hundreds Spring and Summer — 12 lines and look books, alongside features on collaborators and artists like The Seventh Letter and Don Pendleton.