The Hundreds is pleased to announce the release of the The Hundreds Fall/Winter 2014 print magazine, available now at The Hundreds' flagship locations, select authorized stockists, and Online Shop. Read Bobby Hundreds' words on our much-anticipated 10th issue below:
"I was speaking at this conference several years ago – back when we introduced our print magazine – to a crowd of publishers and media who were all wondering why The Hundreds would get into paper. With print evaporating and content proliferating online, it not only seemed risky, but foolish and backwards for a clothing brand to debut an IRL magazine.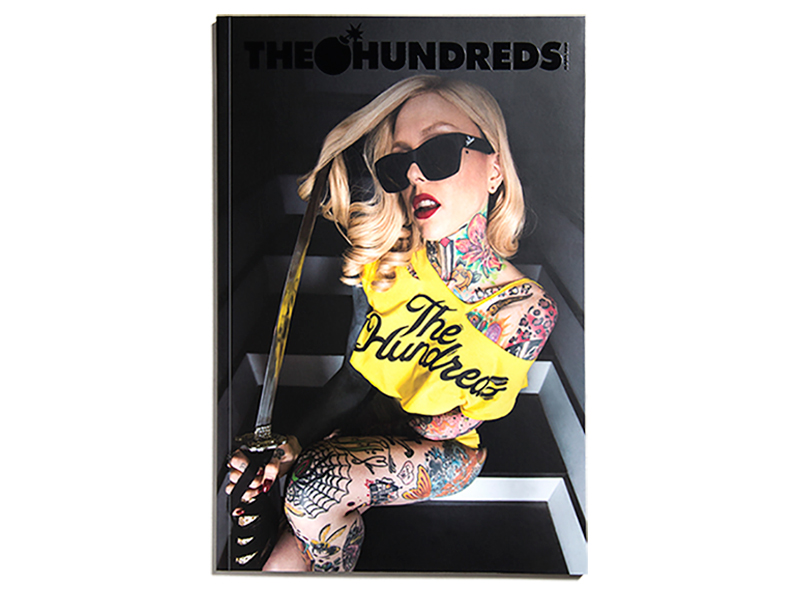 The print magazine wasn't ever the destination. It was just the vehicle to get our story across. I explained to the audience that while they were swooning over blogging and social networking, whichever media platform may be relevant, it is never the solution. Media is just the tool to engage and communicate to your audience. It'll always change, go in and out of fashion, but your voice should never waver.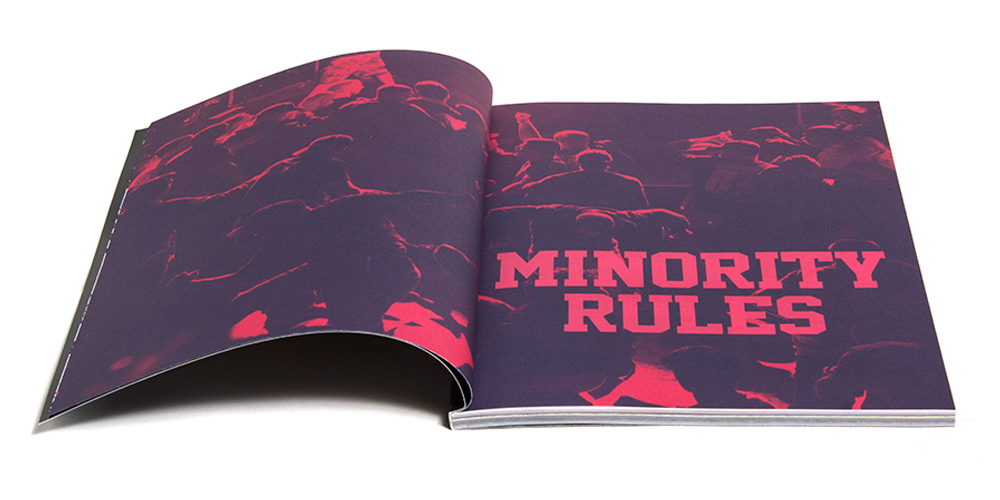 The Hundreds Magazine is anchored in ourselves and chronicles the ongoing story of the brand's major milestones, highlight projects, and dynamic personalities. You are witnessing our tenth issue, our biggest yet. And you may never remember the paper weight or the layout, but you will recall the compelling stories (Ebbets, Cross Colours), the people you are about to meet (Grizzly, Todd Bratrud), and how excited you were to discover our upcoming projects (Reebok, Kenny Scharf)." – Bobby Hundreds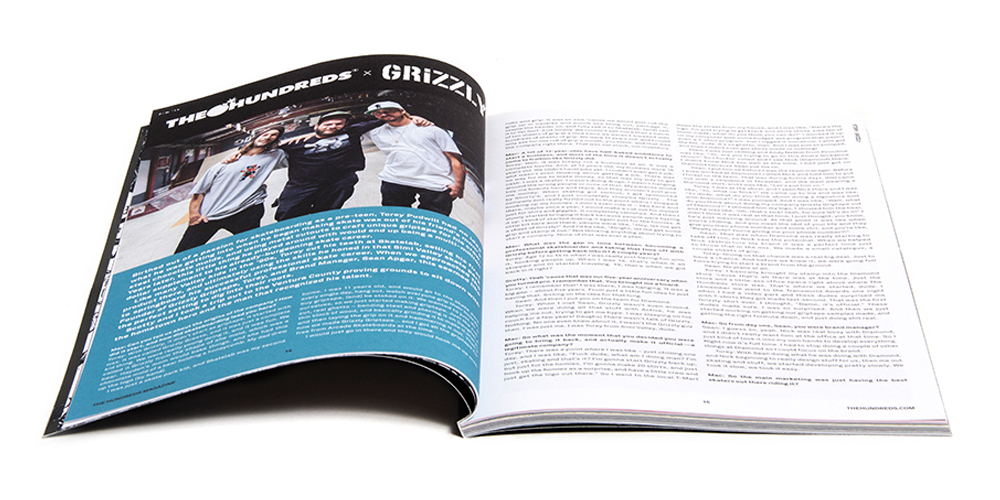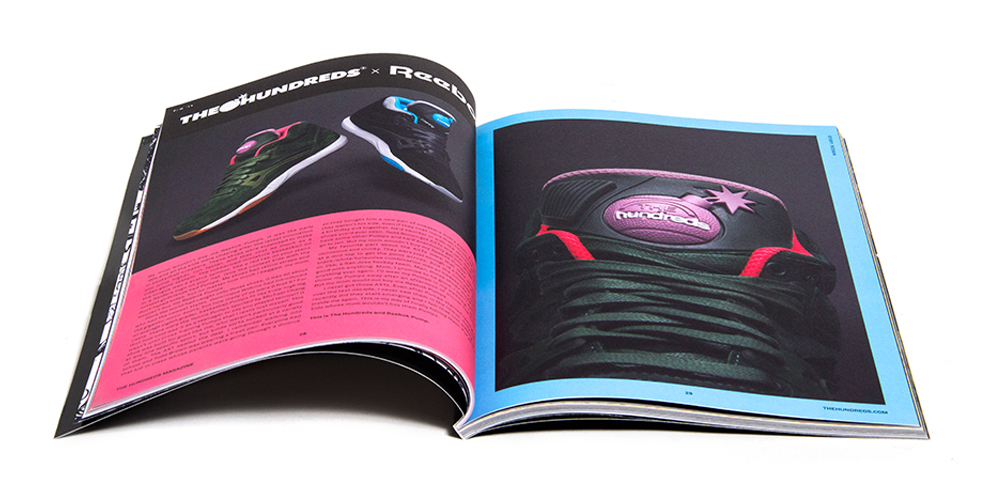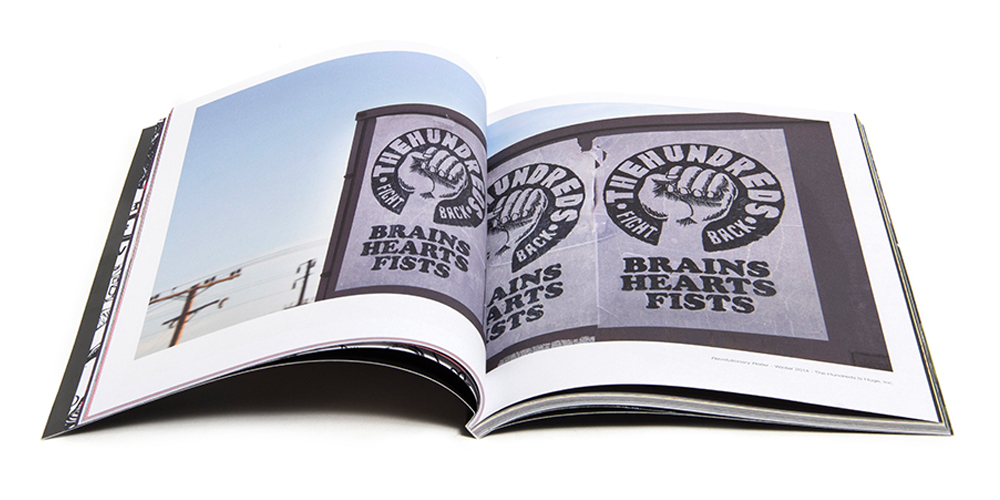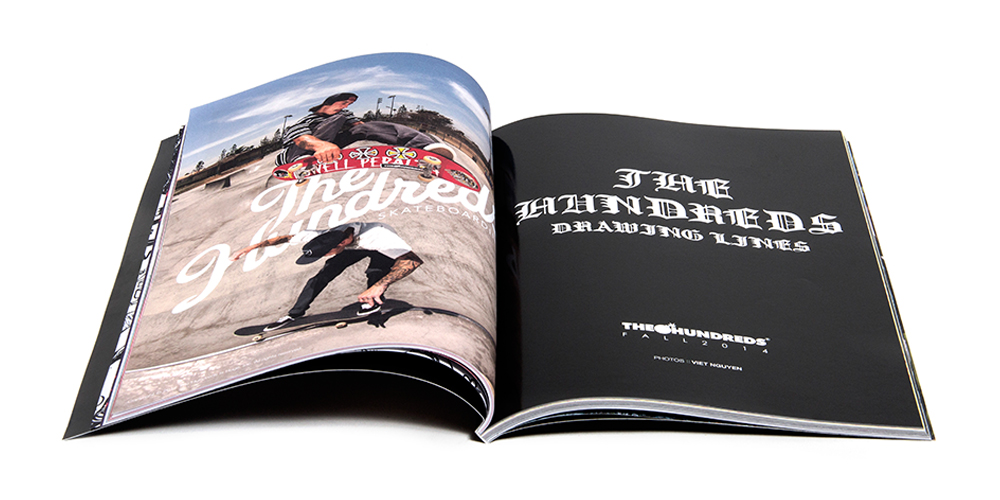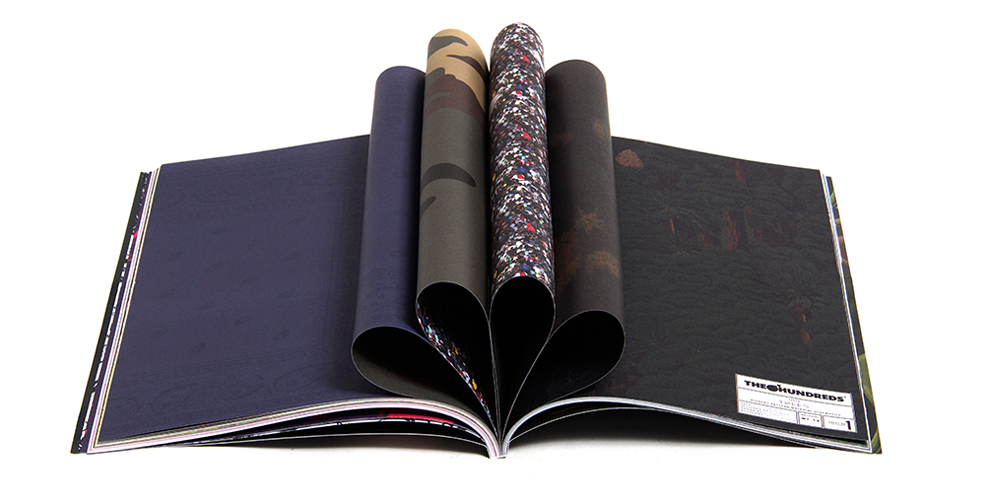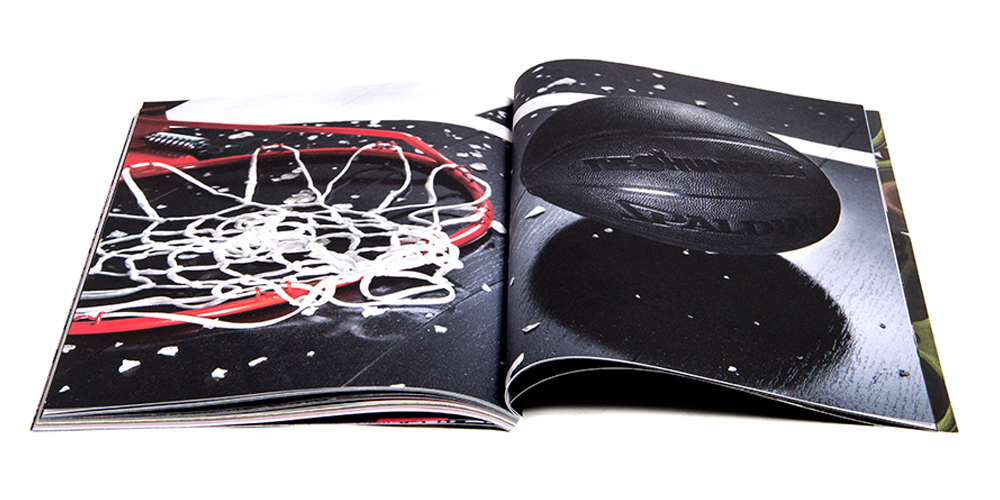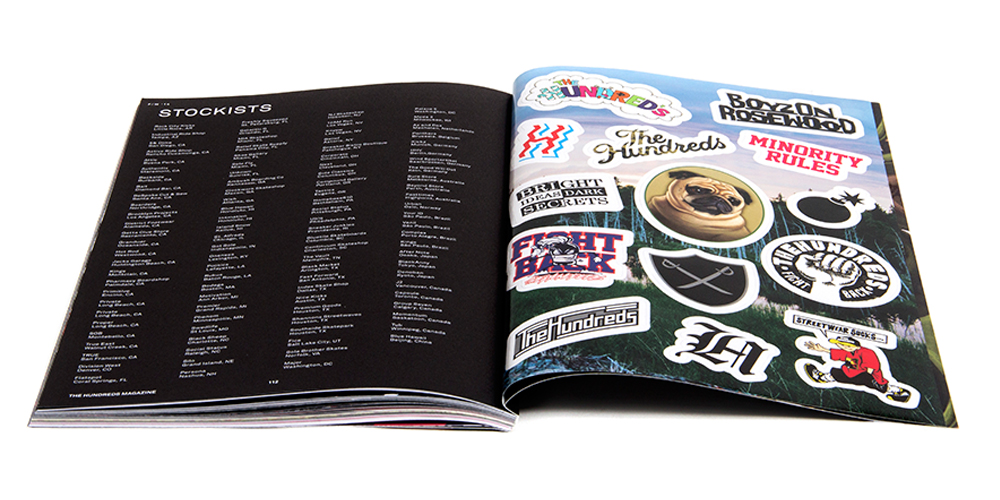 Get your Fall/Winter 2014 Magazine HERE.