The Hundreds is proud to announce the release of The Hundreds Fall 2015 RFN collection, a small limited edition capsule of T-shirts designed by the brand's new Senior Art Director, Kinsey, with additional artwork by Brian Clark, available at The Hundreds' flagship locations, select retailers, and in the Online Shop today, Friday, August 14.
The Fall 2015 collection represents The Hundreds in prime form, and in Bobby Hundreds' words, "our strongest foot forward, and our most comprehensive and preeminent collection to date." Moving into this new stage of the brand, we appointed contemporary painter and lauded designer Kinsey as Senior Art Director of The Hundreds. Known for his high-visibility logo and advertising campaigns, Kinsey has a history of working in streetwear and apparel for over two decades, and created the ubiquitous DC Shoes logo, the N.E.R.D. "Brain" logo, and Epitaph Records' identity.
Kinsey has now designed a Fall 2015 RFN release of 3 graphic T-shirts and a "JOAN" T-shirt series for The Hundreds. The "JOAN" series depicts 4 iconic women throughout history named Joan that encapsulate different facets of power in femininity: Joan of Arc (courage), Joan Didion (expression), and Joan Rivers (elegance/comedy).
"With the 'JOAN' series, I wanted to create something esoteric and borderline boutique and focus on the power of femininity, which is all-encompassing for all types of people." –KINSEY
Additionally, the RFN release includes the "Kick," "Strength," and "BC Hyena" graphic T-shirts. The "BC Hyena" graphic is a nod to the '80s New York Hardcore music scene, featuring the artwork of Brian Clark, who created original character design and album art for Gorilla Biscuits; the "Strength" graphic incorporates The Hundreds' slogan "Strength in Numbers," representing the power of people to fight back and incite change. Available at retailers Moda 3, Social Status, Persona, Caliroots, Sneaker Politics, and Shannons Streetwaves.
Click below to shop.
"BC HYENA" T-shirt :: royal, white, and athletic heather.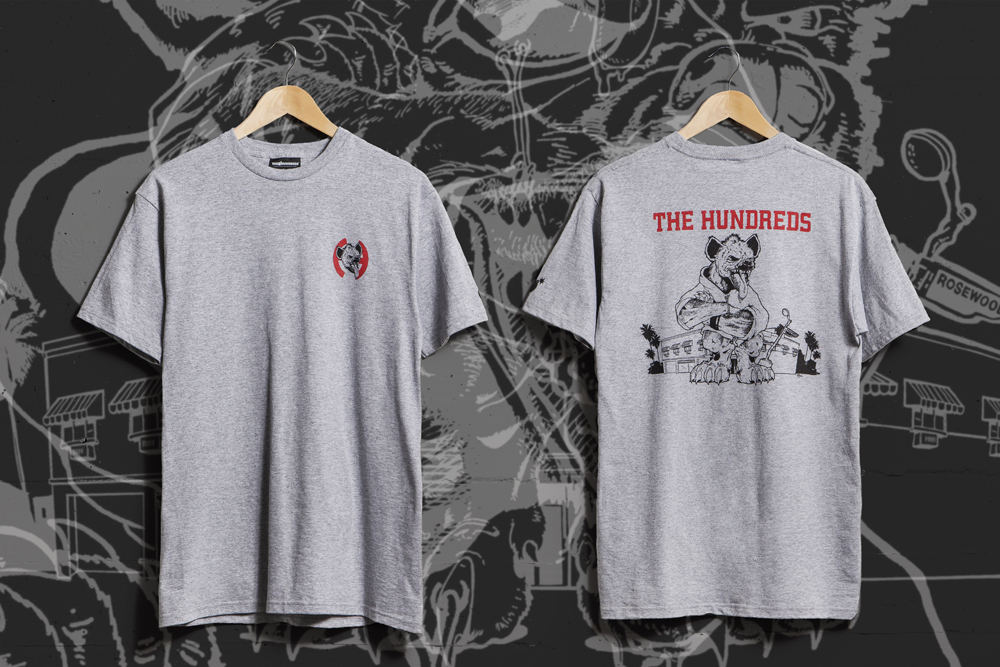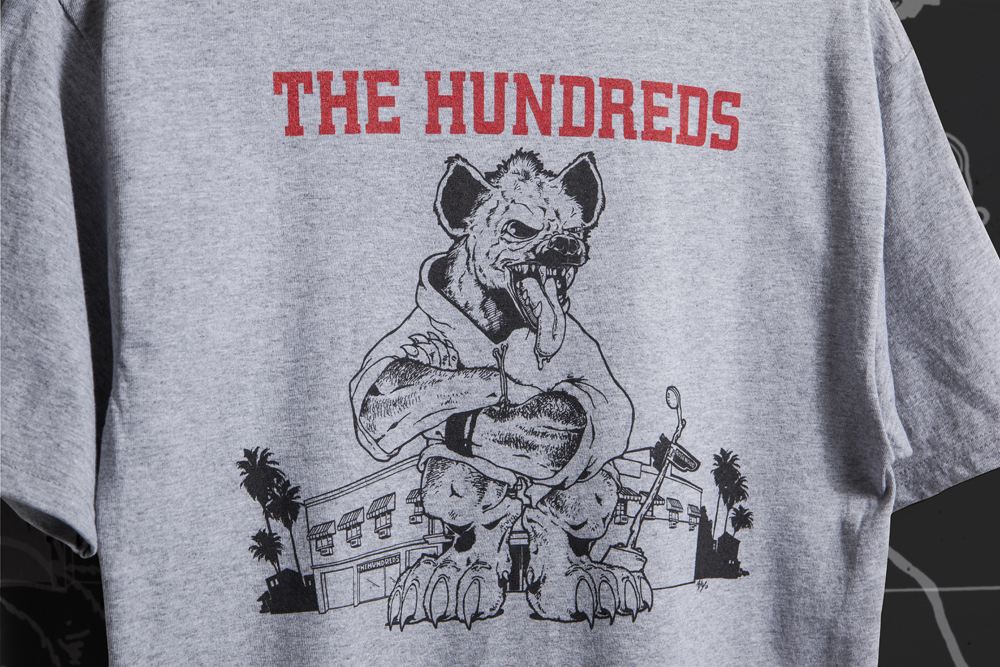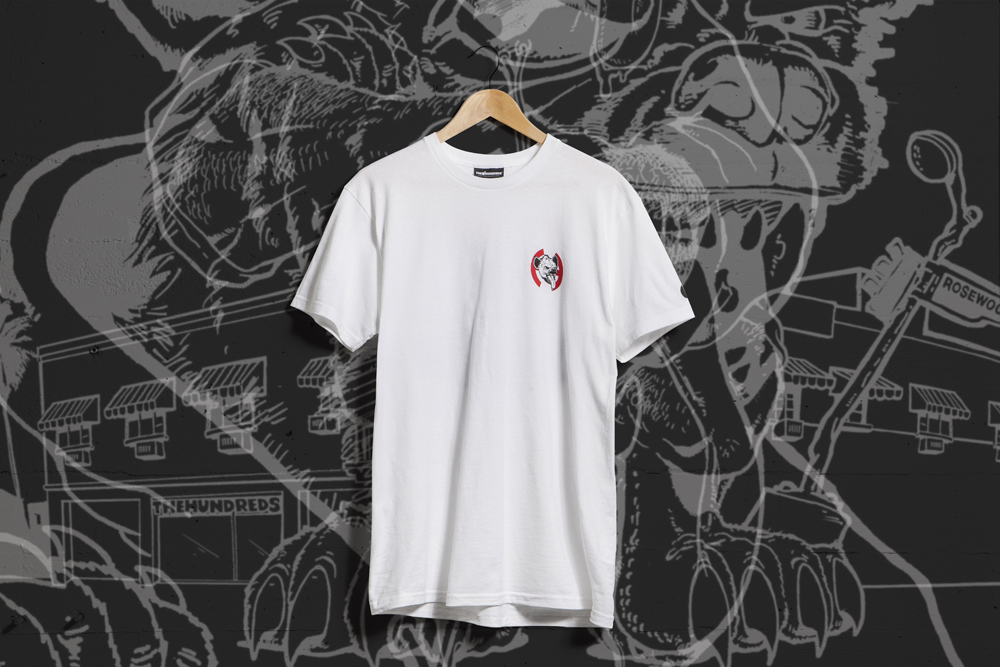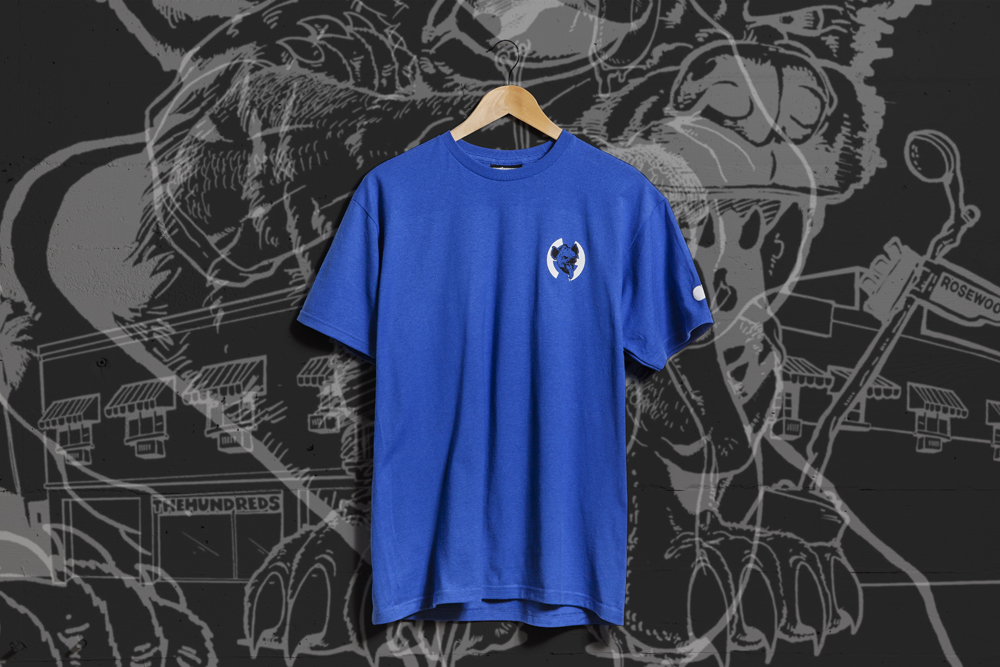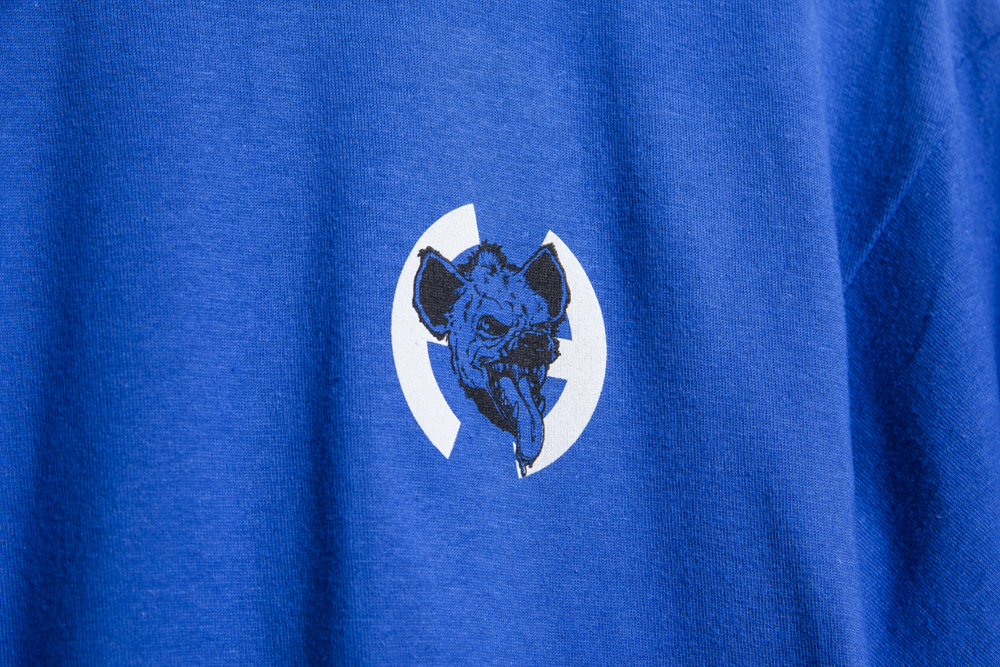 "JOAN D" T-shirt :: white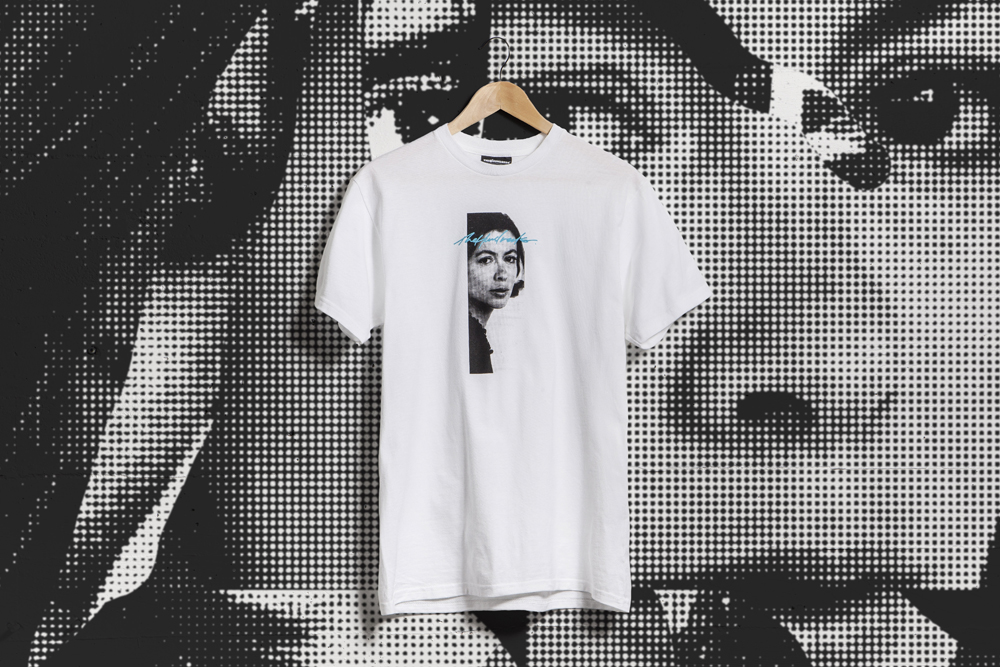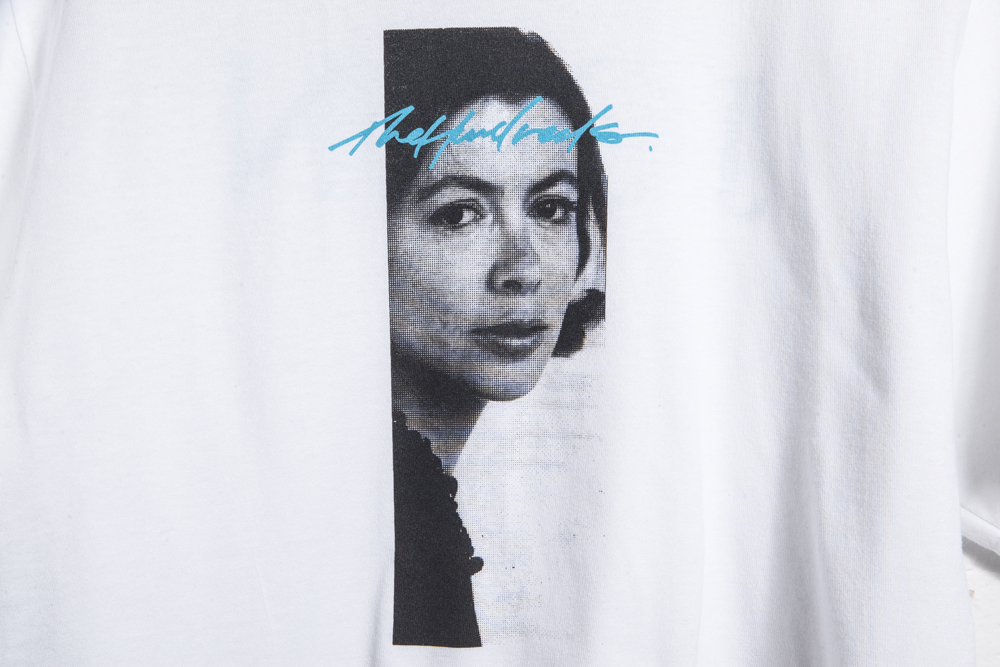 "JOAN A" T-shirt :: athletic heather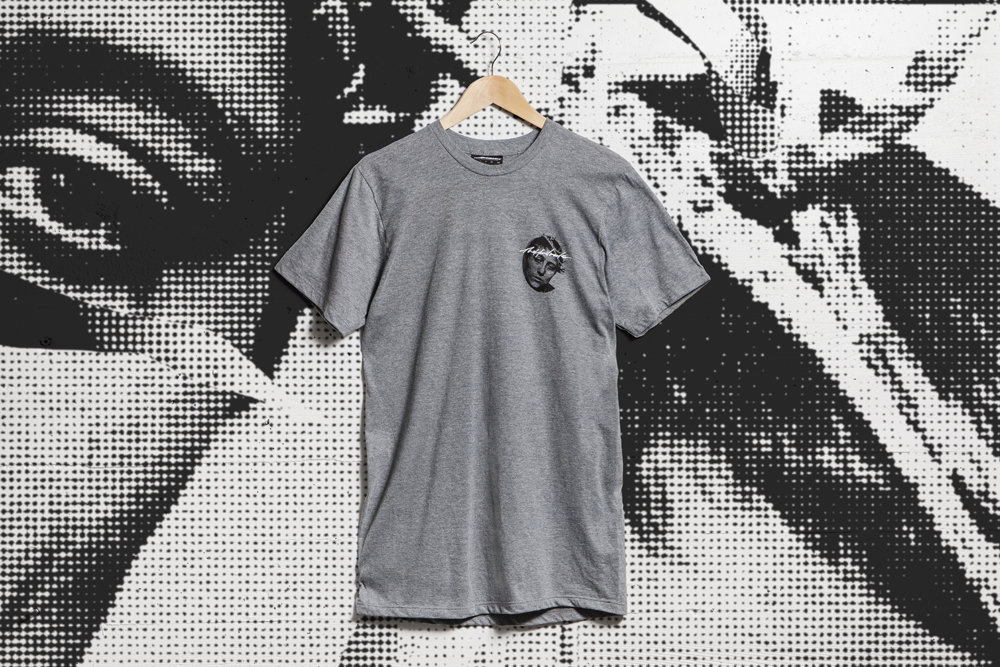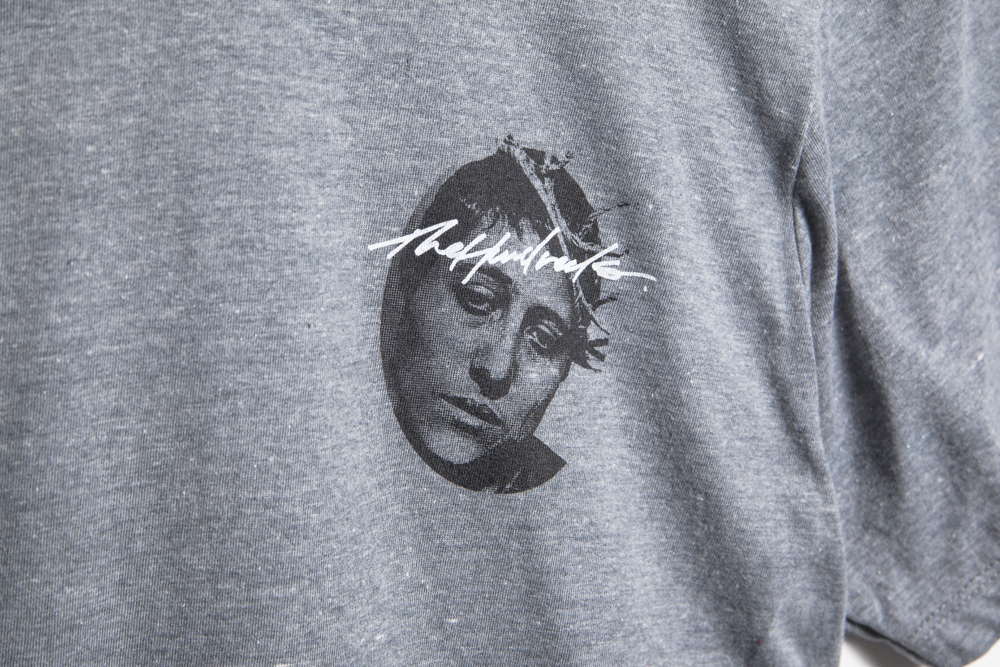 "JOAN R" T-shirt :: royal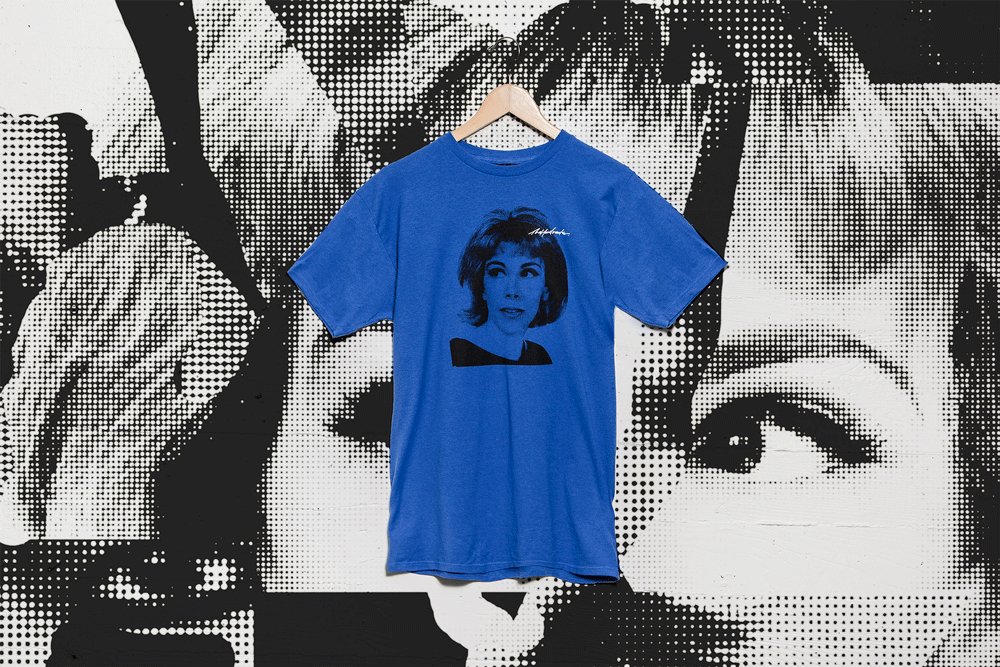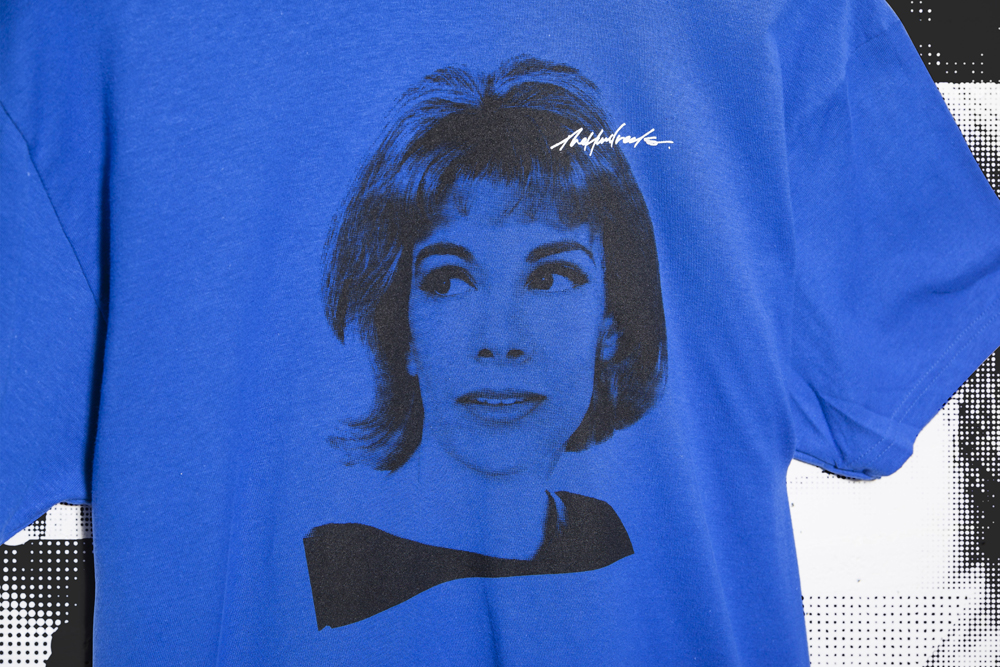 "KICK" T-shirt :: black and white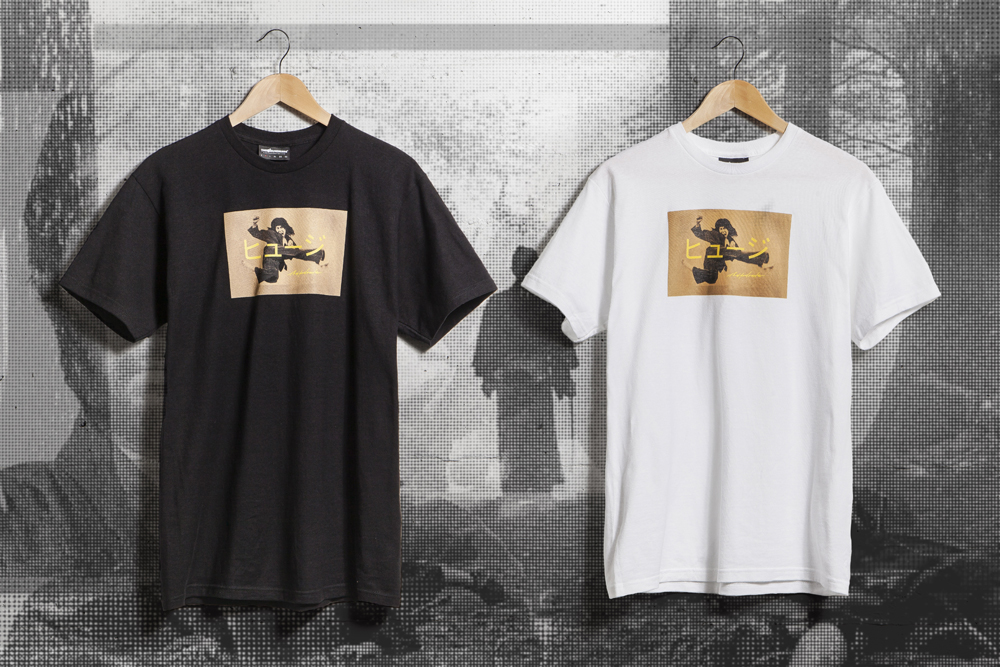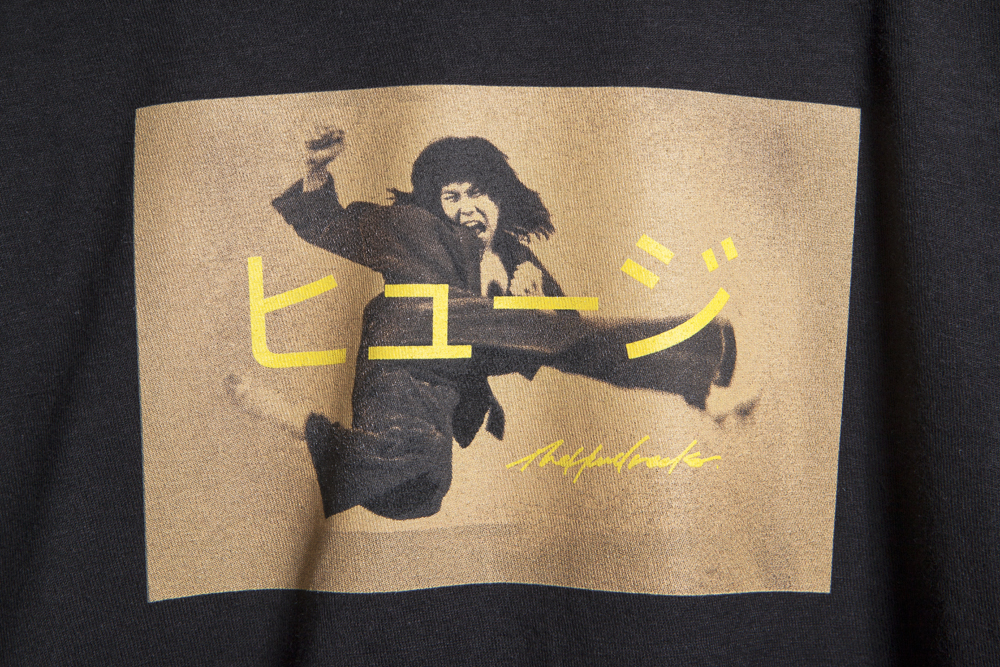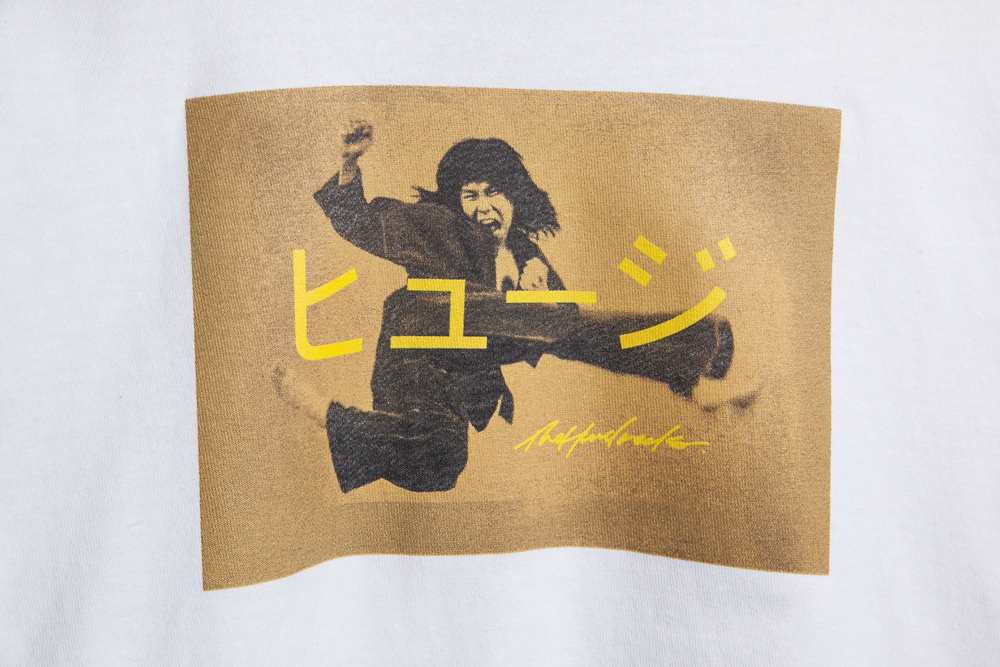 "STRENGTH" T-shirt :: navy and white