Finally getting a chance to catch up after that week of traveling. Now, back to our regularly scheduled program. Figured I would start off the week with a test shot segment. With that, meet Mary Ann. When I posted about going to Austin to shoot, I received an  e-mail from her. After checking out her Instagram, what immediately caught my attention was her fun hair color. I believe it was pink, or something like that. This gave me the impression that she would be fun and outgoing to shoot with, so we kept in touch during my stay, and linked up day before we planned to shoot to say hello over a beer. Turned out, I was right. She was cool and easy going. With everything clicking, we agreed to shoot the next day at the house. She showed up in what I thought was a fun and cute outfit, so we put her stuff down inside and decided to utilize the front porch for a set, which I thought was a nice change. Check out her interview below, and enjoy some pics with the easy-going Mary Ann.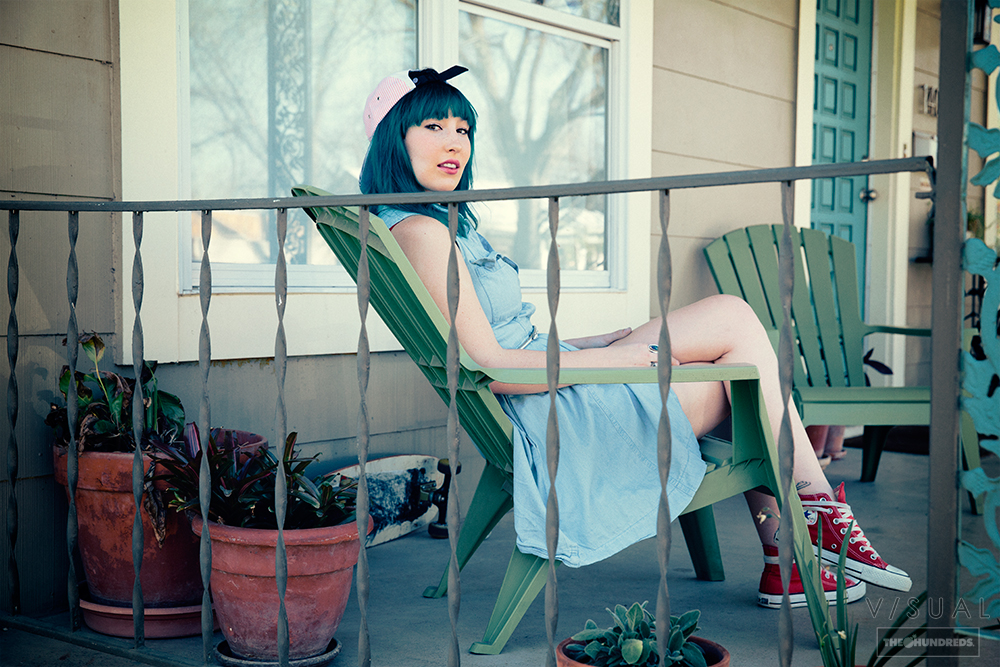 Well, Mary Ann, how many years young are you?
22
What about the Ethnicity?
British/Colombian
And where were you born?
Austin,TX
Where are you currently residing?
Austin,TX
Can you give us some of your likes?
Avocados, Dirty Martinis, my puppy, (well all puppies really), art, and traveling
Do you have any dislikes?
Dicks and assholes
Well put. What do you want to be when you grow up?
Gallery Curator
Nice. Do you have any Influences?
My mom, the people around me, pop culture… our culture
What is your favorite place traveled?
Bali, Indonesia
Name a place you want to visit before you die?
Peru
Current employment?
Work for a show room
Any favorite music?
Rolling Stones, Alt J, and Beyonce!
Follow Mary Ann on instagram: @maryannmon