LA-based rapper Ta'East's career exploded last fall when Kanye's creative director Virgil Abloh leaked his single "WithTheShit" on KNOW-WAVE radio. The fiery track became his most positively-received song to date, garnering 100k plays on Soundcloud (though it was recently taken down due to sample issues), as well as endorsements by Benji B at BBC Radio 1 and Pigeons & Planes. This January, Complex included the Kentucky-born, San Diego-bred rapper in its "20 Artists to Watch Out for in 2016." Ta'East is currently focused on finishing up his debut album, Ok, I'm Ready, scheduled to drop this summer. Ta'East and his producer Cairo Mayeson take notes from a variety of influences, ranging from Southern rap to fashion to experimental film ("WithTheShit" samples the score from the 2013 Sci-Fi horror film Under The Skin). In anticipation of the album's release and our upcoming feature interview, I recently asked Ta to tell me about his top cultural influences.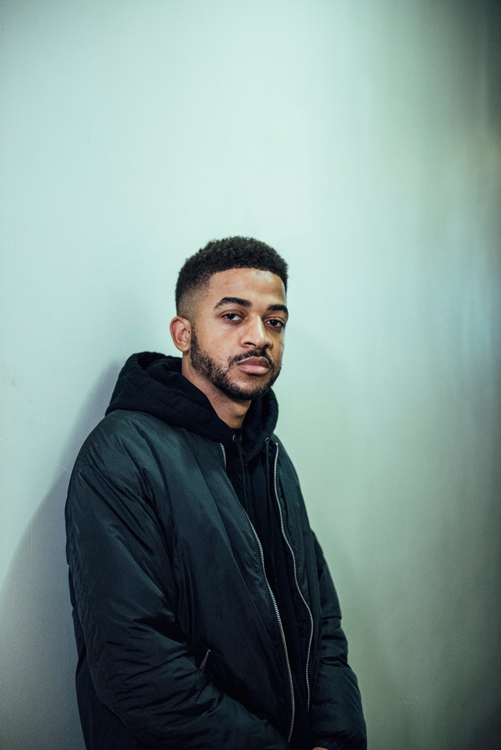 ART PIECE: Beat Bop, 2983
Jean Michel-Basquiat is my favorite artist, so this one will have to come from him. I would have to say his Beat Bop, 1983 piece stand out to me the most because it's straight hip-hop, seeing that it was artwork for a Rammellzee and K-Rob record (which would be a dream come true for me). One thing I've always liked about Basquiat is that he lets you into his process by crossing things out and leaving it there for interpretation.
Photo: 1994hiphop.com
SONG: "Come As You Are" by Nirvana
This is HARD!!!!!!!!!!! But if I had to pick ONE song that I'm influenced by I would say "Come As Your Are" by Nirvana. I've studied everything about Kurt Cobain and I've always admired his cultural influence and vulnerability in his lyrics. "Come As You Are" is straight vibes, I can play it on repeat all day and that's the type of music I strive to bring to the world.
MOVIE: Coming to America
For a movie, I'll have to go with Coming to America, it's just one of the illest storylines ever. I'm really into details so I can appreciate the production value for that movie at that time, from the locations to the wardrobe to Eddie Murphy and Arsenal Hall playing different characters, it's a classic all across the board. I'm mindful of keeping a level of quality up because of that.
SHOE: adidas Ultra Boosts
I love the adidas Ultra Boosts. The Y-3 Pure Boost ZG are my #1 right now. As a kid my first dream was to design sneakers so I've always been infatuated with shoes and had an understanding for materials and technology. Adidas is killing it right now with the Boost technology, from the comfort with materials from NASA to the Primeknit designs—easily one of the greatest shoes ever.
Photo: hypebeast.com
MUSIC VIDEO: "Welcome to Heartbreak"
My favorite music video is Kanye West and Kid Cudi's "Welcome to Heartbreak" directed by Nabil. I actually had a chance to talk to Nabil about it and I asked him how he came up with the color movement effect and he said it was an accident, which made me like it even more.
***
Photo by Graham Walzer. Follow Ta on Soundcloud and Twitter @taeast.