N.Y. can be a crazy place. With the hustle and bustle of everyday life in a massive metropolis such as this, it is hard not to. But what do you get when you mix The Hundreds, 13th Witness, and a mob of photographers who are ready to hit this urban jungle equipped with just about every type of camera imaginable? You guessed it: A Street Meet in N.Y. I am proud to have been apart of this since the first one back in L.A. Since then, we hit S.F., and with the continuous positive outcomes from it, Bobby and Ben were kind enough to see how something like this would go down in N.Y. I must say, I was a little nervous about the end result. I mean, keep in mind, I was that kid who hated having birthday parties because I feared no one would show up. But to my surprise and enjoyment, a larger than life crew was ready to roll out. Being that this even was going down, I felt it only made sense to ask 13th Witness to roll through as the special guest host. We all met up at The Hundreds New York store off Grand St. and made our way towards to Chinatown. I had to keep turning around and shooting everyone who showed up. It really was something to be seen. The fact that when we were crossing streets and blocking traffic with a crew of photographers, was not something you see everyday. Our path was to roll through Chinatown, head down to the Seaport, and end up on the Brooklyn Bridge. I really enjoyed seeing people come together, interact, and just share creative tips with one another. If there is anything I want to see people leave these events with, it is more than just photos, but a sense of inspiration and motivation. Hopefully we did just that. So scroll below to see the meet through my lens. Which, by the way, was tough to break down into selects for this because of all the shots I got. Enjoy!
Everyone outside the store ready to go!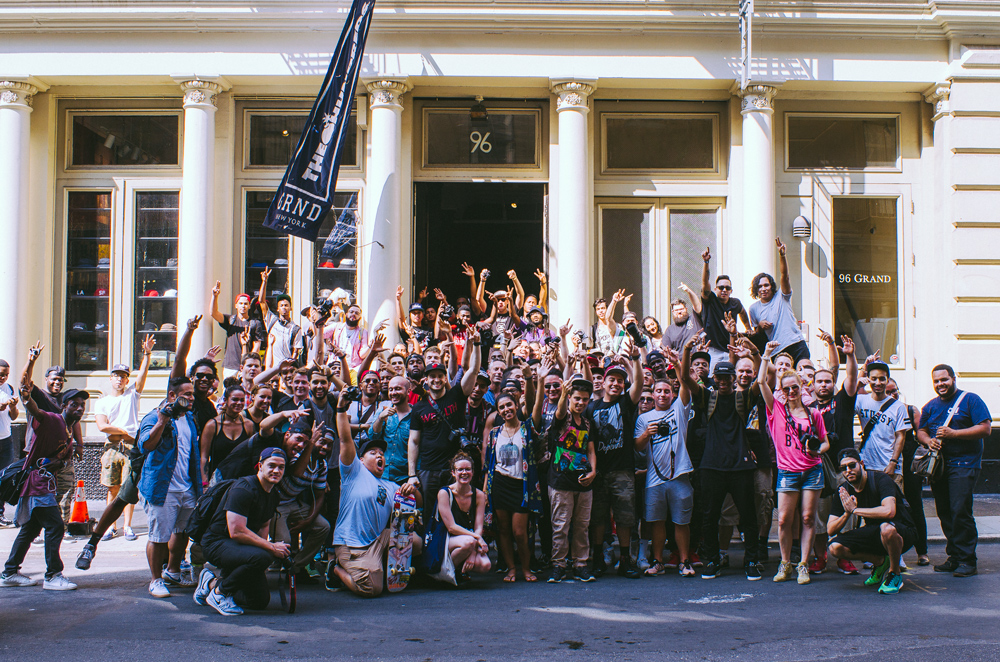 Polo the frenchie was out there.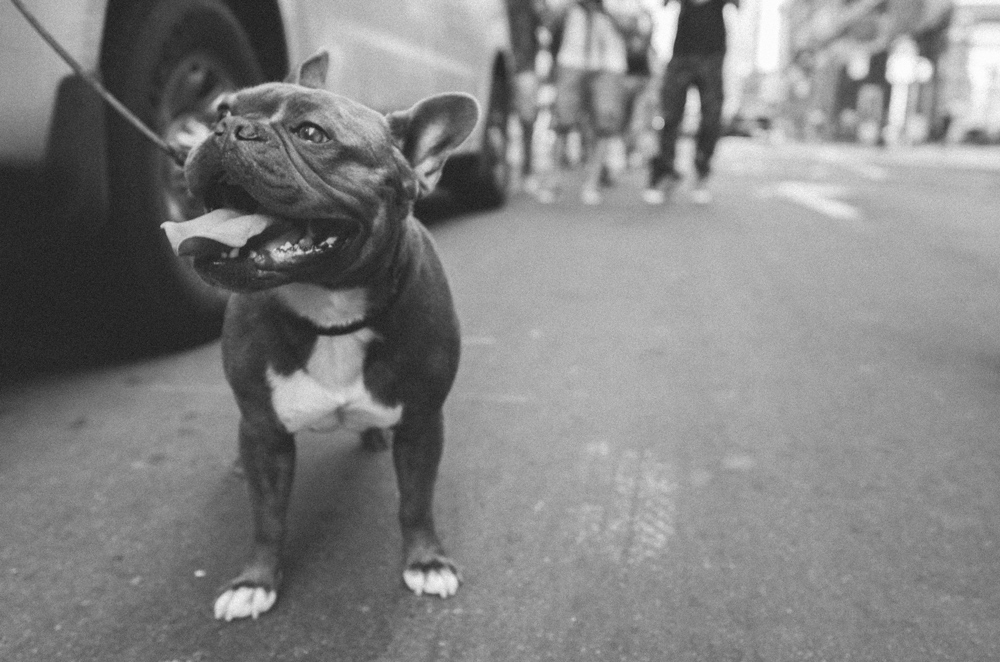 13th Witness giving the sign that he is ready to go.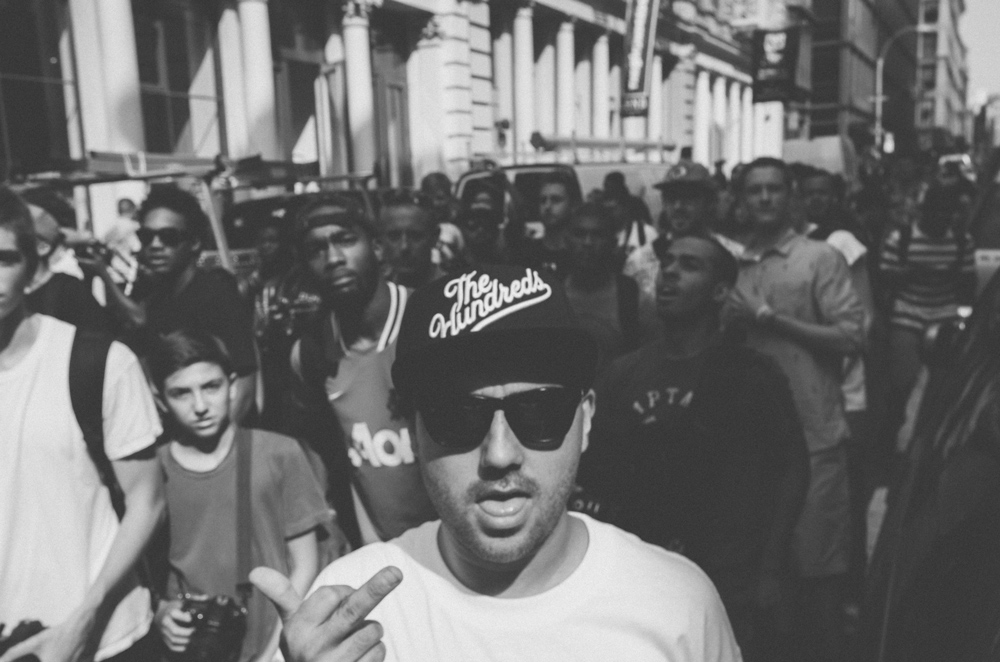 Photo opp.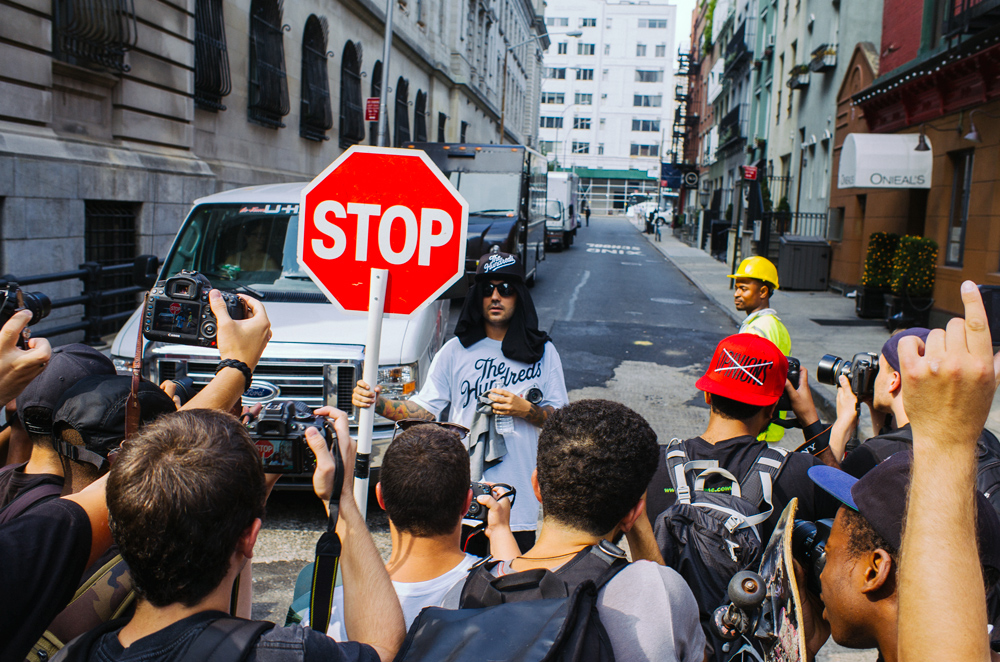 Like I said, I had to keep turning back to snap the crew. We definitely were out there!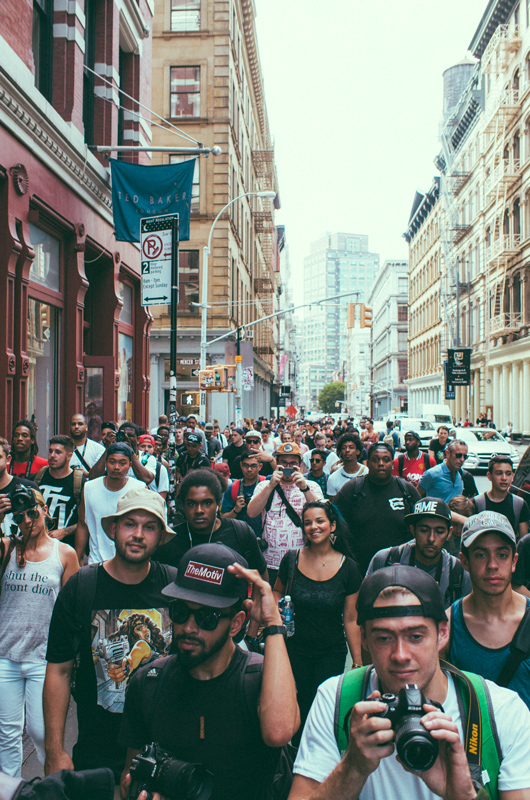 My posse's on Broadway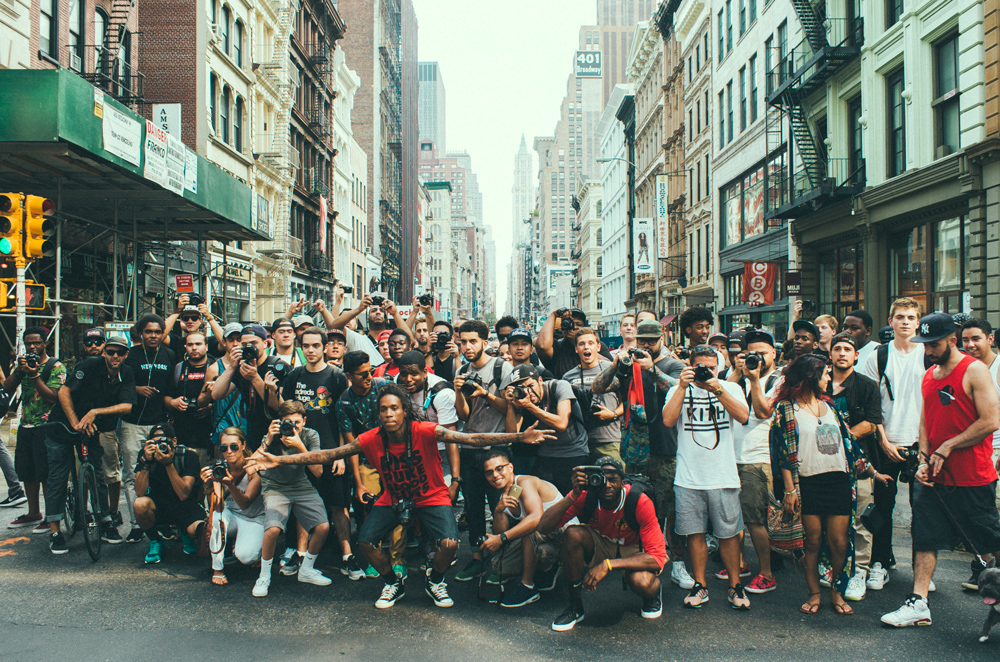 Street snap.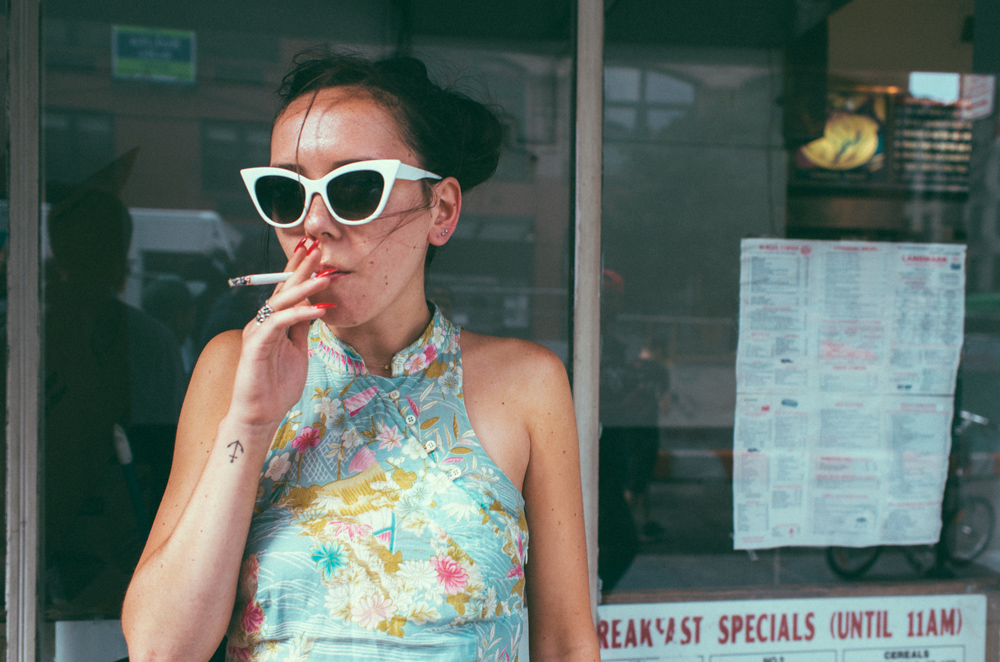 This guy was using his iPad as his main camera. Not sure if he was with us though.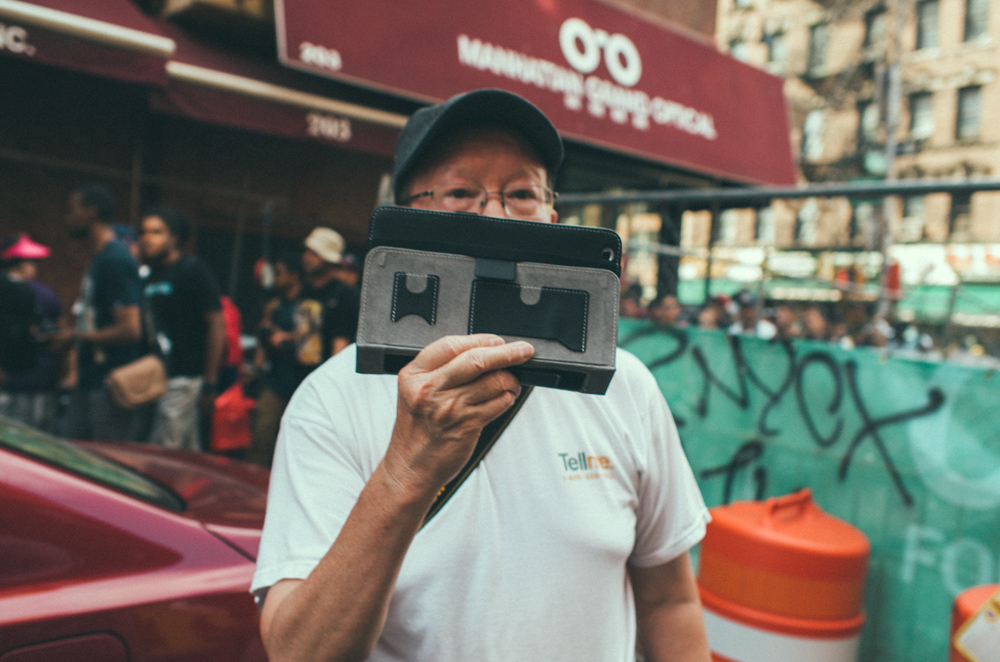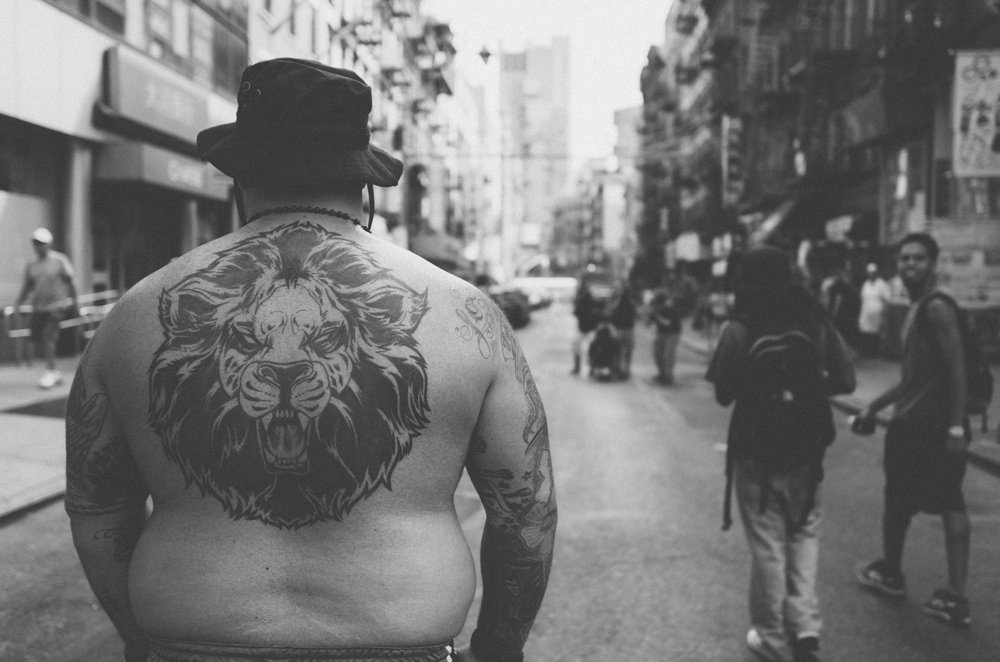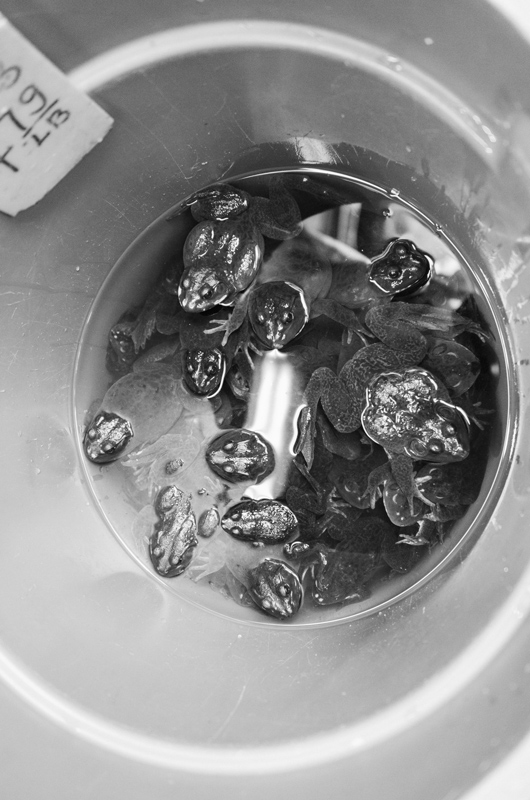 #selfiesession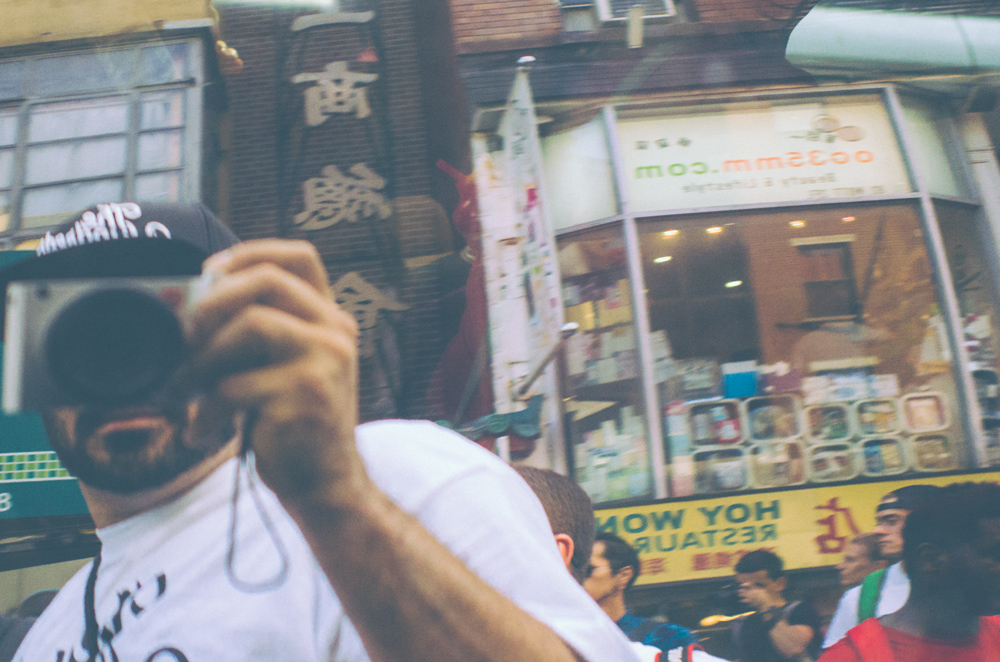 Bumped into Vinny Ponte and his boys passing through Chinatown.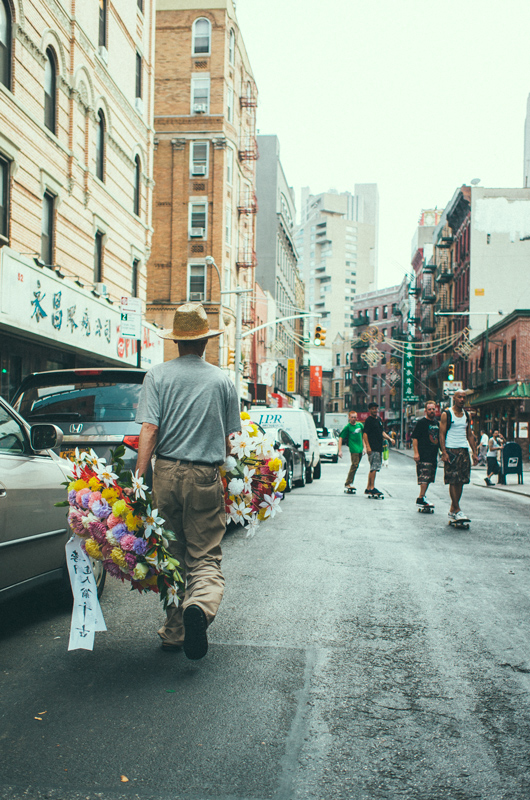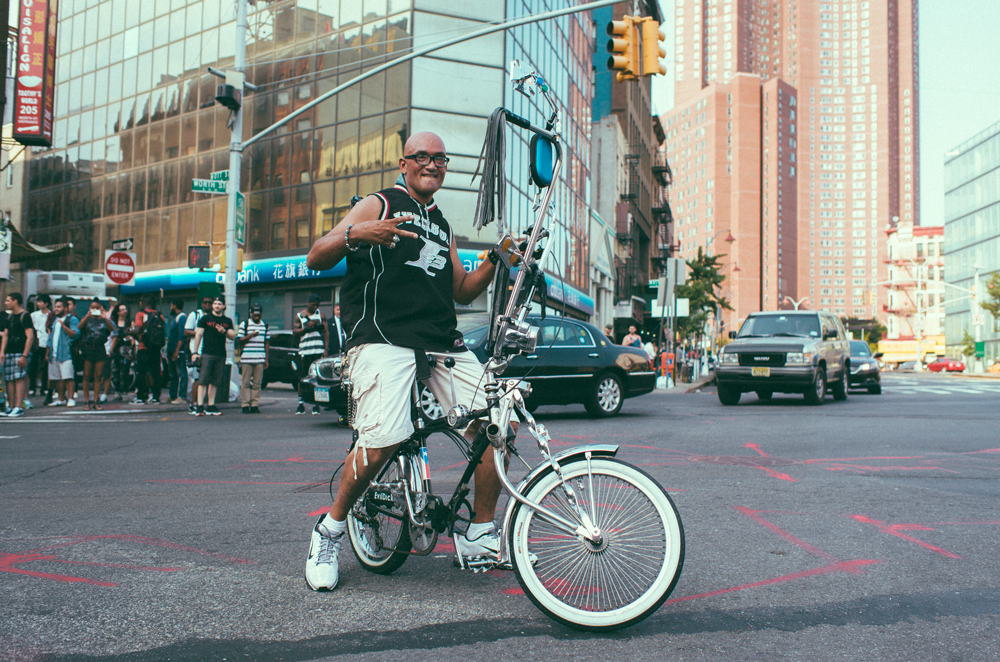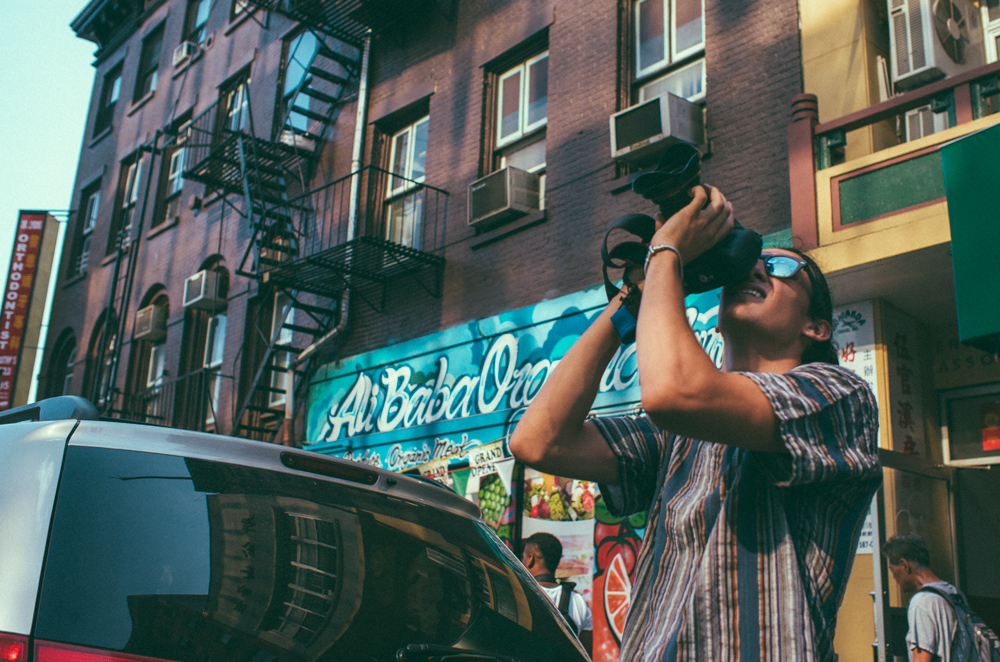 Calvin x 13th.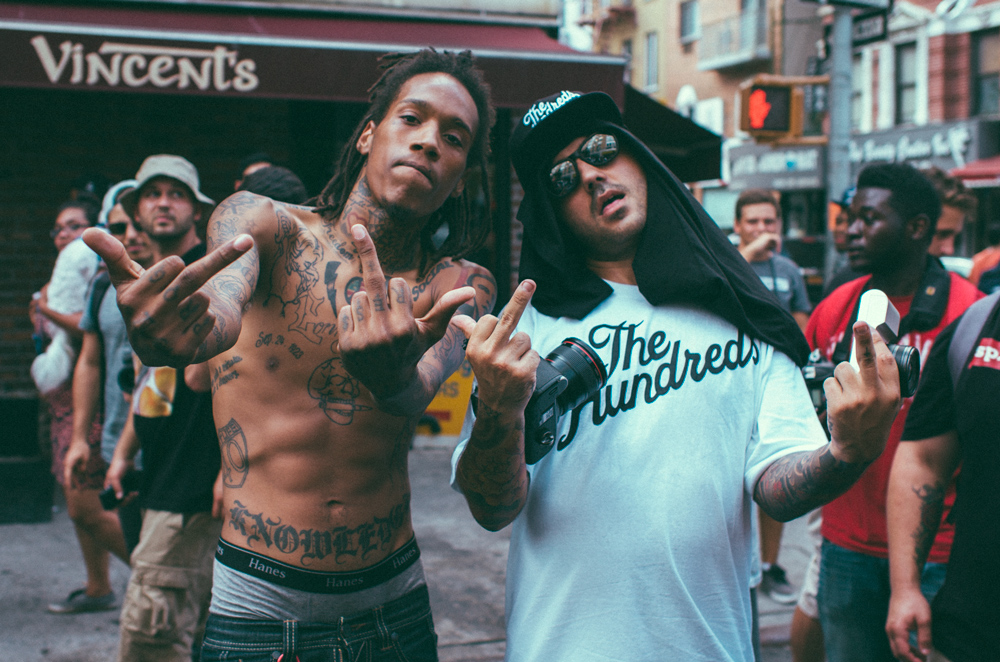 Stoop life.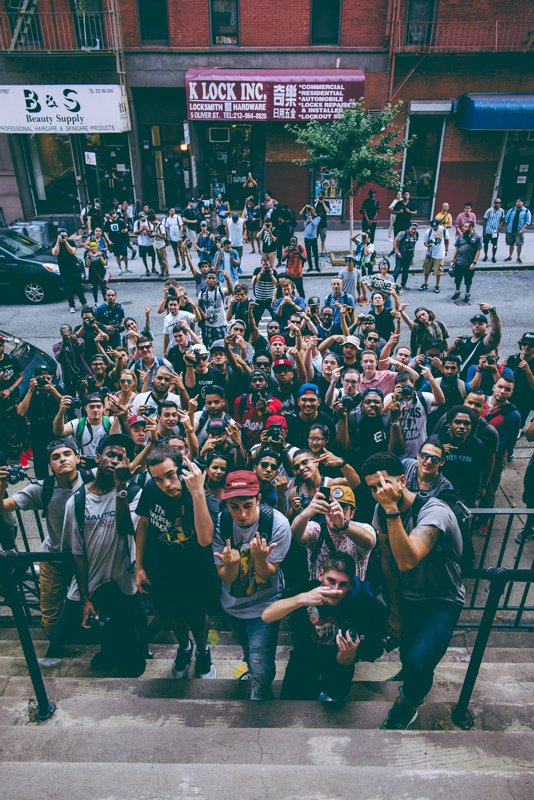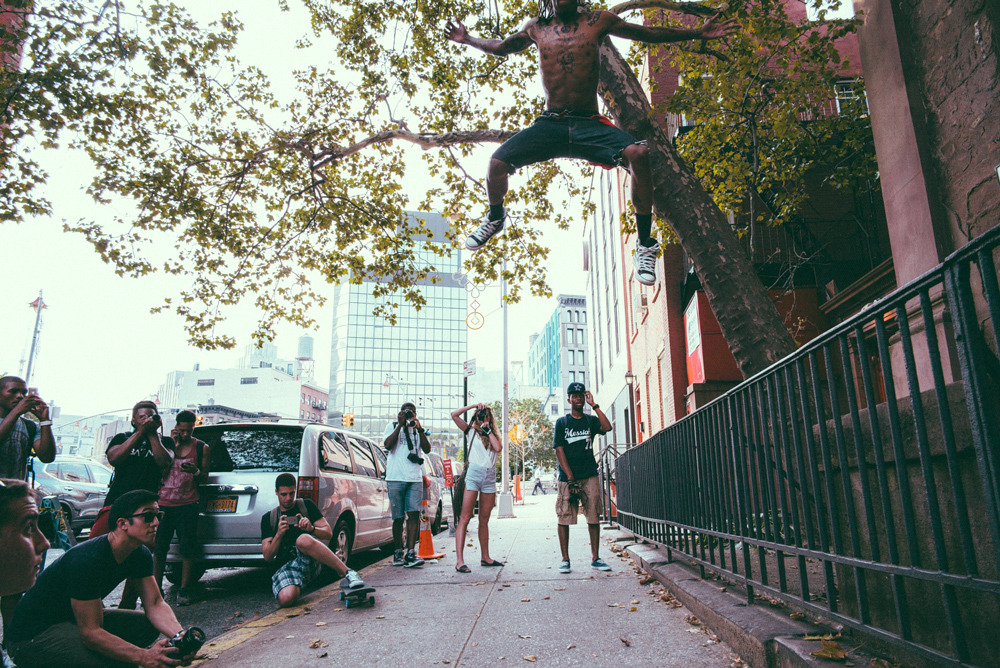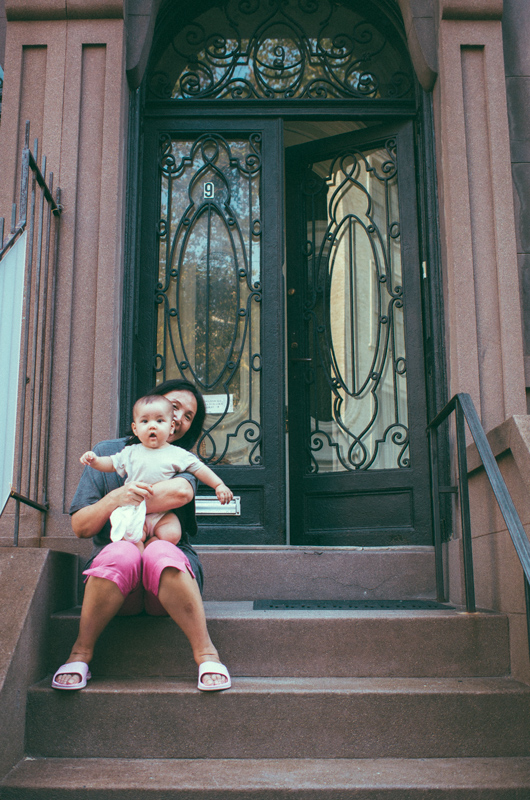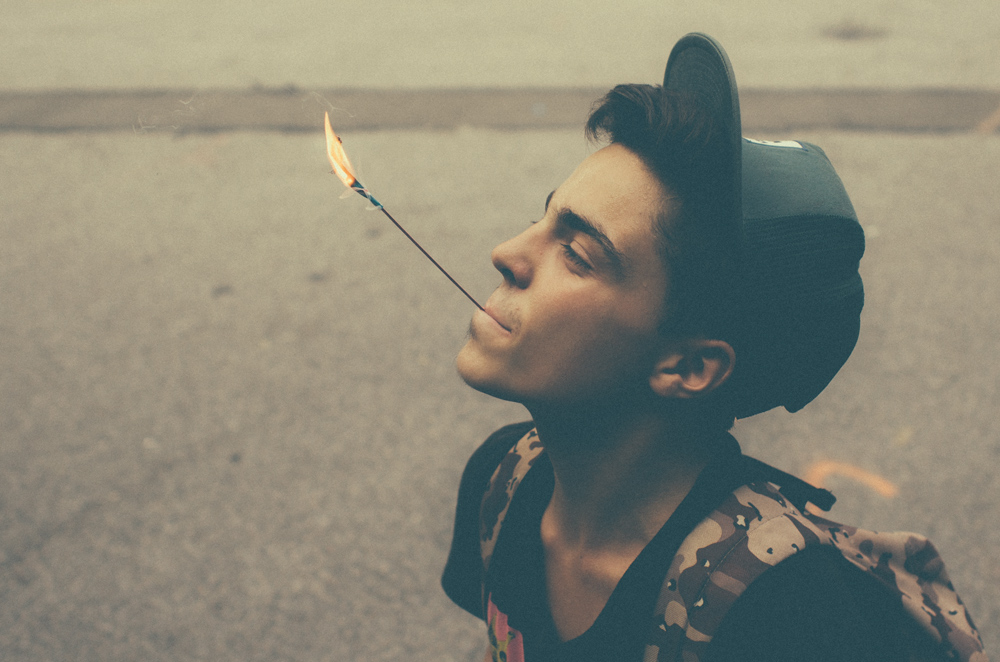 Youth.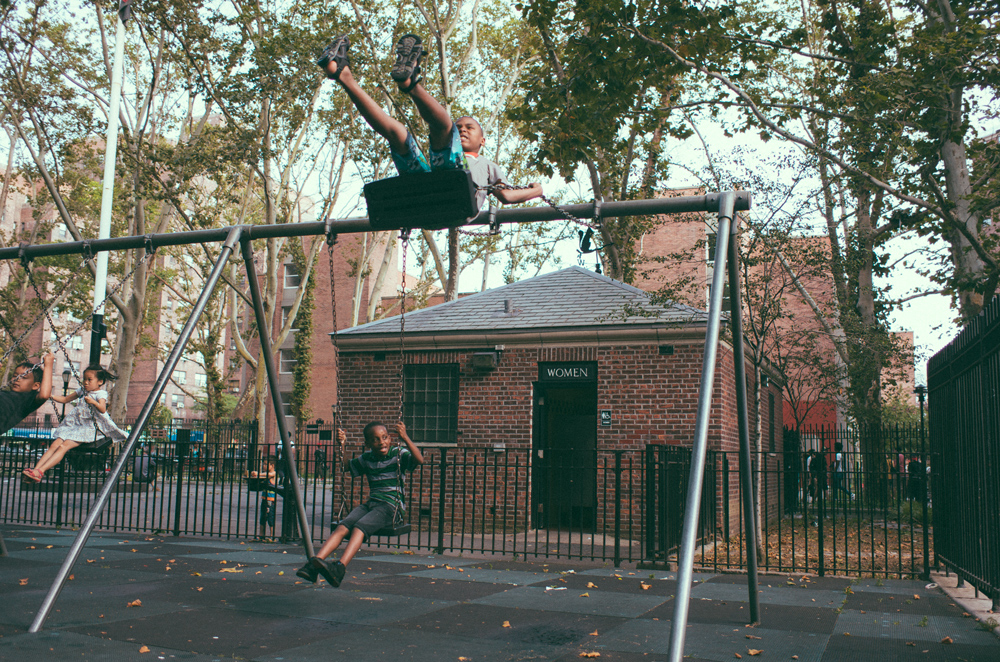 Made it down to the Seaport to post up for a bit and let people do some Q & A with 13th Witness.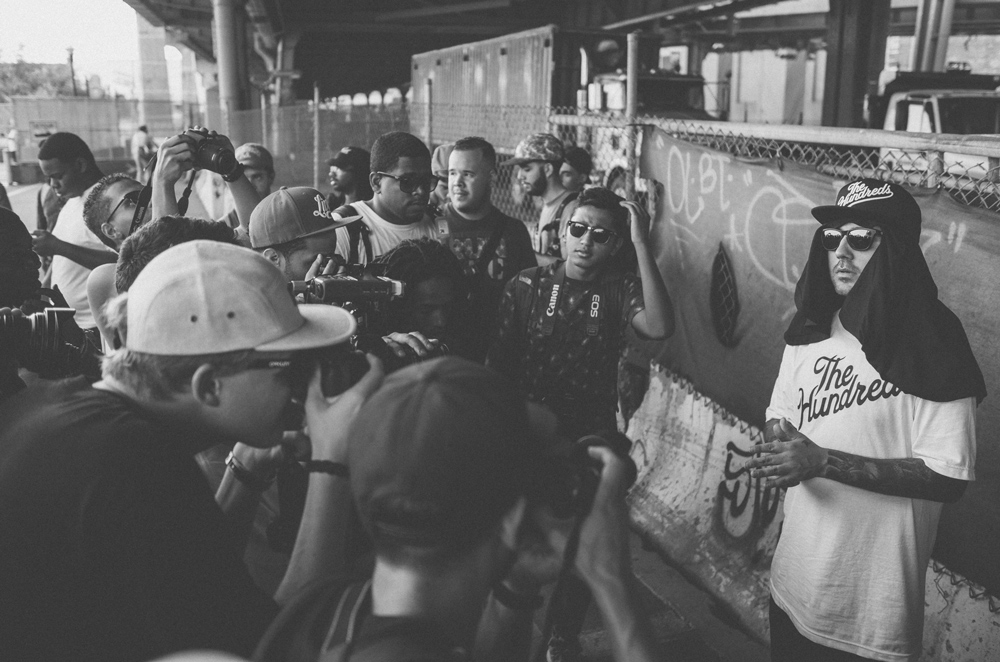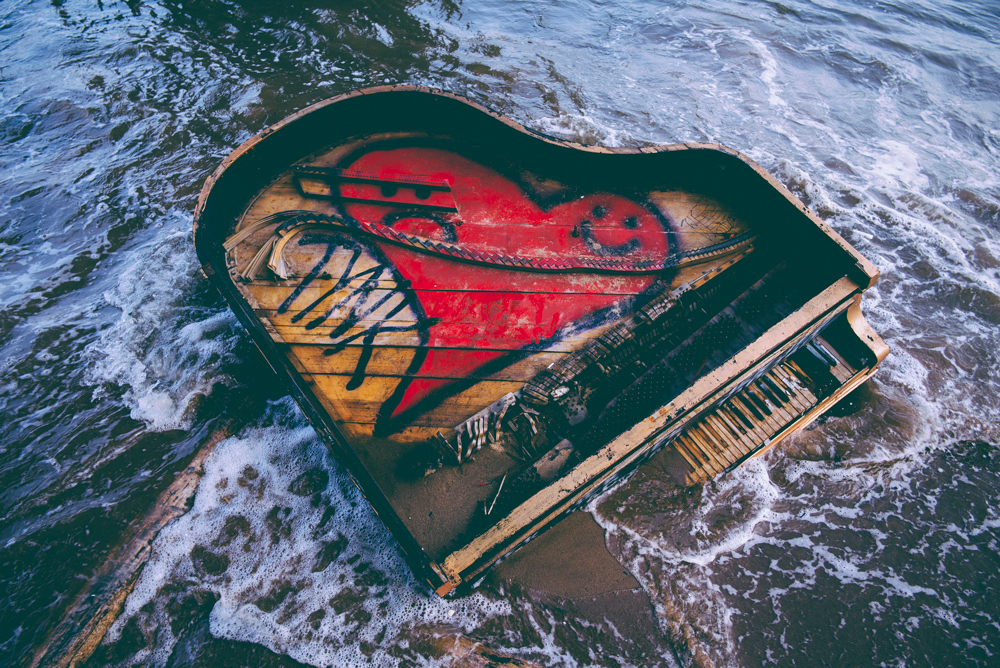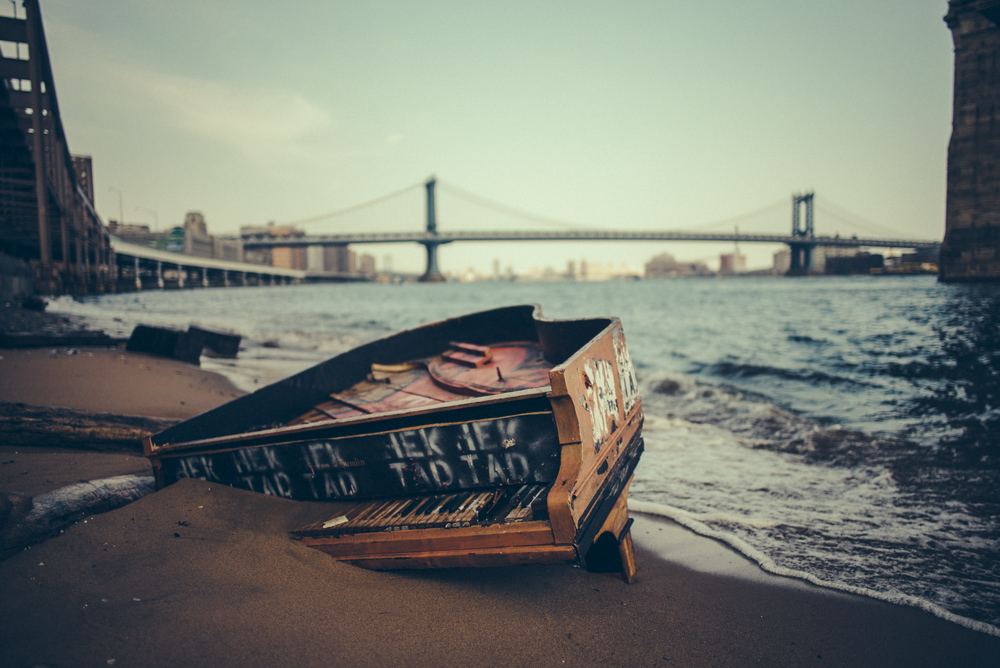 For such a joyous day this was the only downer for me. Passing by the Brooklyn Banks to see them looking like this was a bummer. Spent many summers here as a teenager skating those bricks.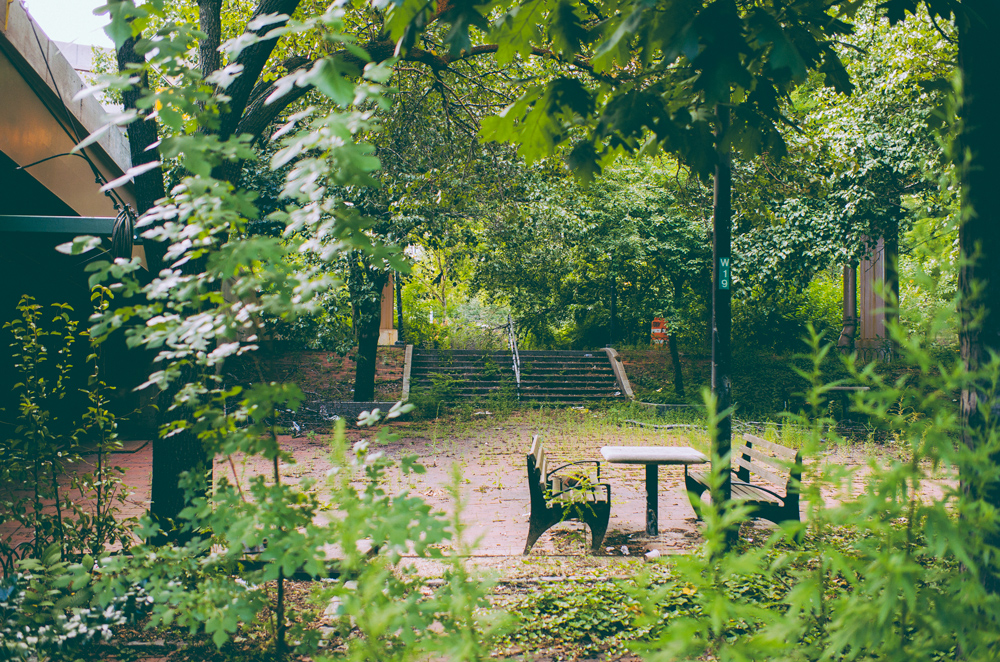 Bridge life.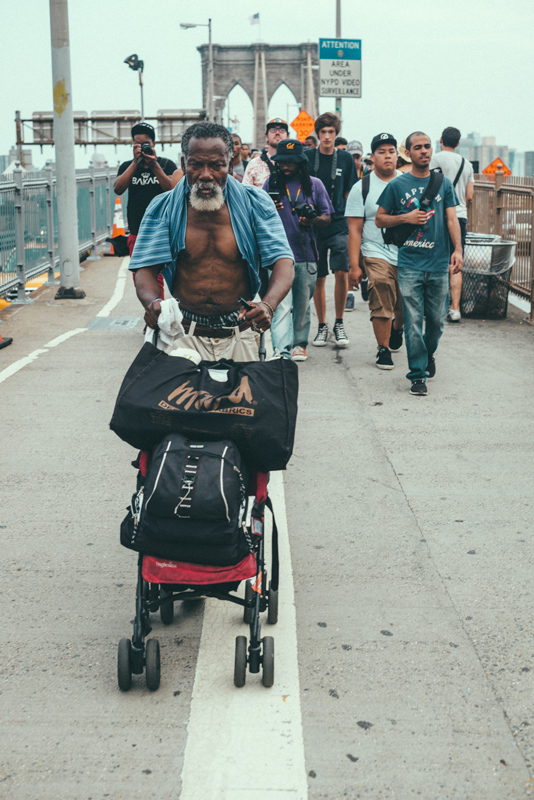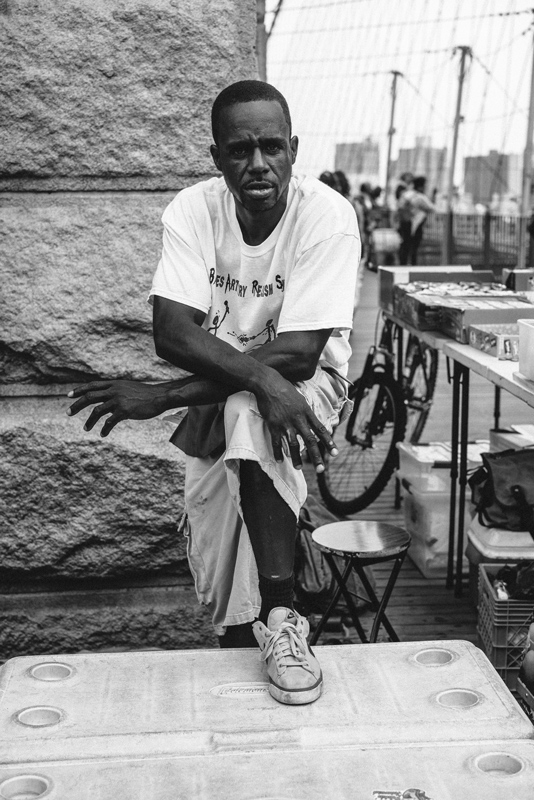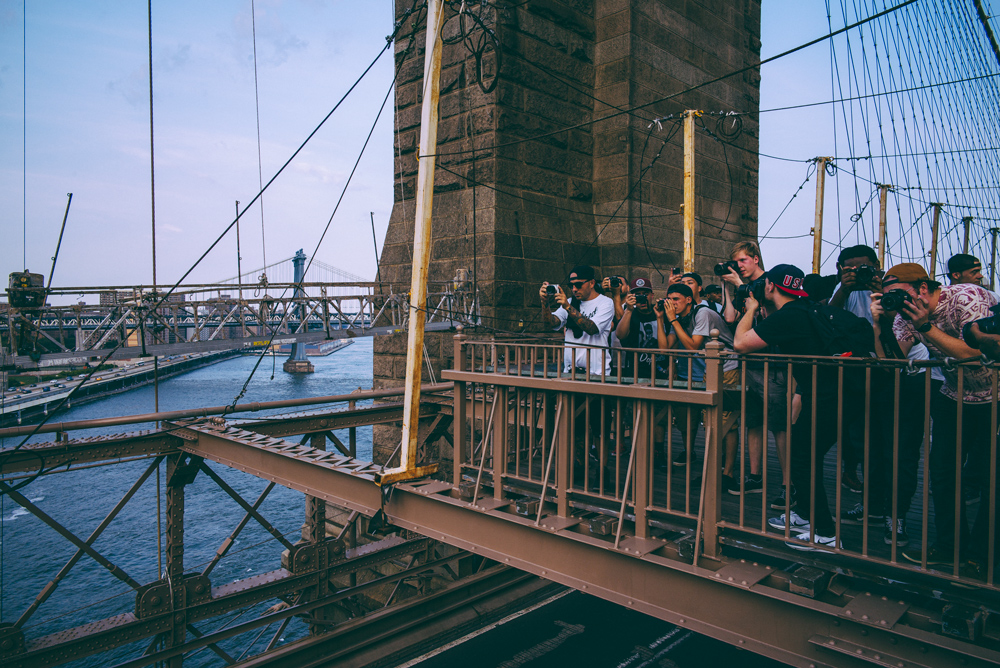 What up, Levi.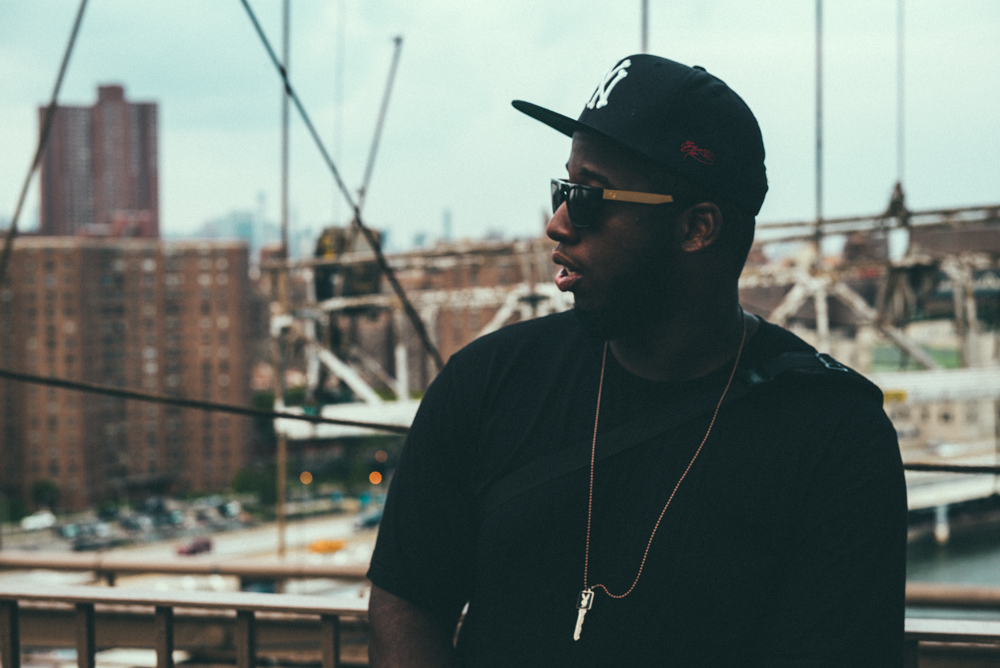 The City.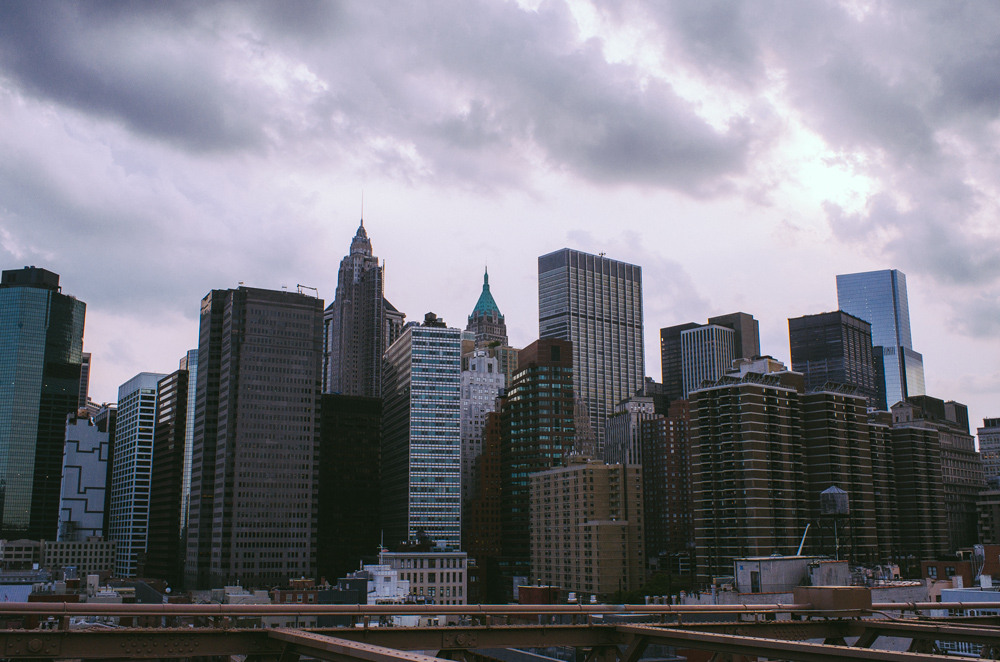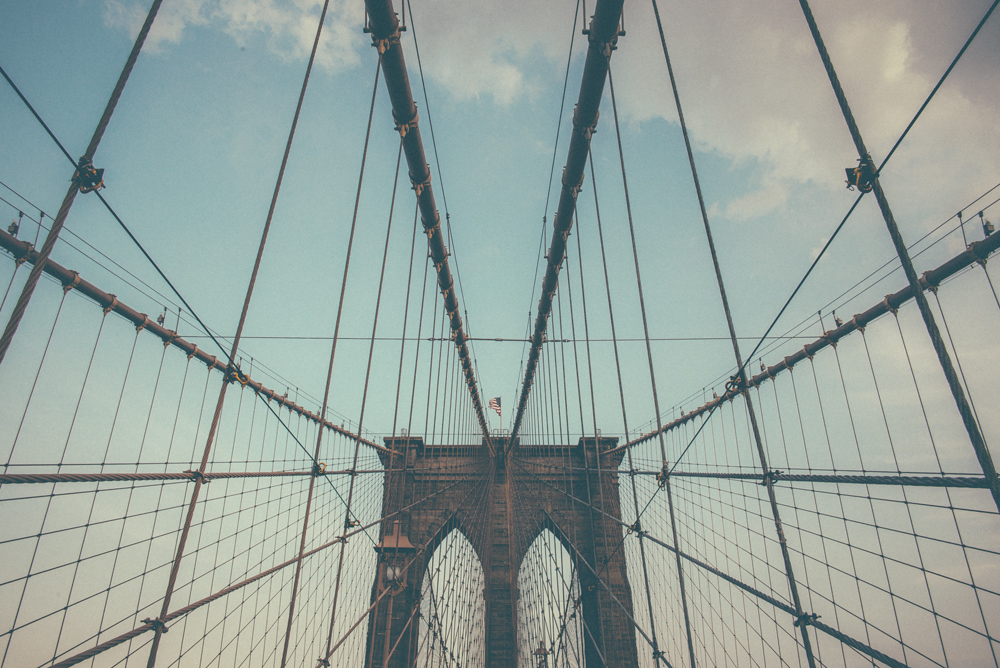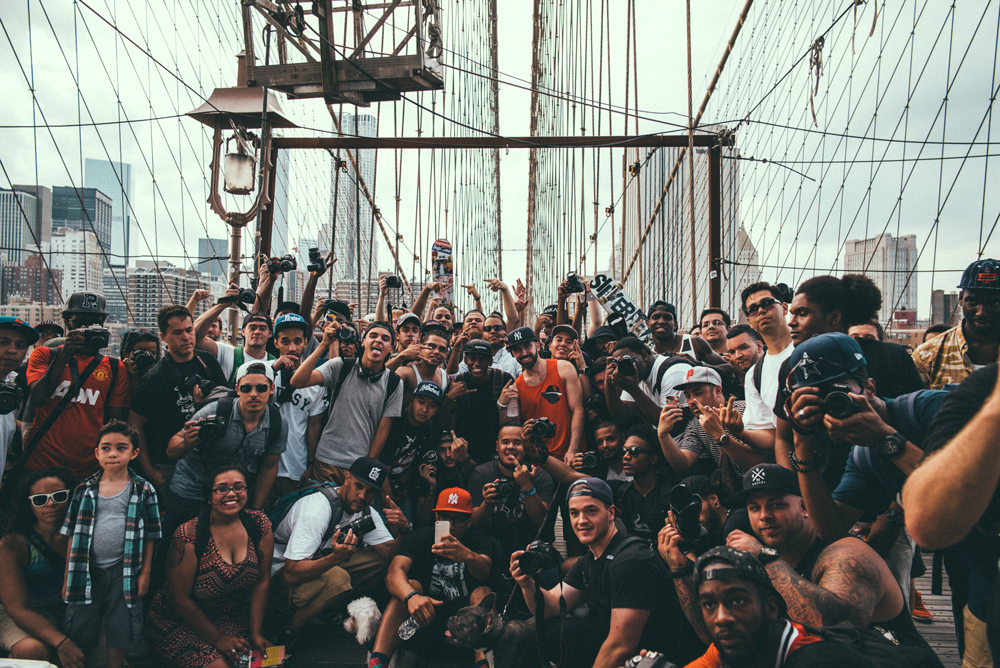 And that was a wrap for the first Street Meet N.Y. presented by The Hundreds. The amazing thing about this photo right here is that it represents something really awesome going on right now. If you scan this picture, you will see so many different people coming together from various ethnic backgrounds, social backgrounds, ages, etc. All coming together to share a common passion which is photography. This is a community of creative individuals I am proud to say I am a part of. Doing events like the street meets wouldn't be possible if not for this community. I am so hyped that we were all able to come together and just enjoy a fun day of shooting flicks. So I will end this by saying thank you again to everyone who attended. It was awesome meeting all of you and look forward to the next one. I also want to say a special thanks to The Hundreds for making this happen, Levi and the rest of the crew at the shop off Grand and also to 13th Witness. Shit was mad fun.
::
Click here for more live photos from #STREETMEETNY. And catch up with our past Street Meets in LA and SF here.