Last Sunday, I was lucky enough to get press credentials and shoot at the Street League Finals. I know there's a lot of back and forth in the skateboarding community about Street League and its place in skateboarding. There is a core that feels like events like this and the other large scale contests commercialize skateboarding, which in turn draws larger audiences and corporate endorsements, which eventually makes it harder for smaller skate companies to compete and survive. You then have the skaters who – at this level – are basically athletes, and in the grand scheme of things, risk more than most professional athletes and make a fraction of what mainstream sports athletes make. Either way, it really is a place where fans can witness and interact with their favorite skaters outside videos. I rarely get to see skateboarding at this level. Outside of living in Cali, filming or shooting someone trying something, or contests that don't come close to the level that these pros skate at – who warms up with a back tailslide big flip out?!
Anyhow, I got to the Prudential with Rick (nyskateboarding.com), got our credentials and grey vests to be able to shoot in the media pit. We unpacked the gear and started shooting the warm up session prior to the contest. The actual contest went by pretty smoothly, everybody skated amazing. Matt Berger was the real rookie there and he killed it. I'm pretty sure he'll do even better next time around. One-by-one crowd favorites dropped… till the very end where it was down to Nyjah, who has won every stop up to this point; Ishod, the hometown hero; and Torey Pudwill. In the end, Nyjah took first, Torey second, and Ishod third.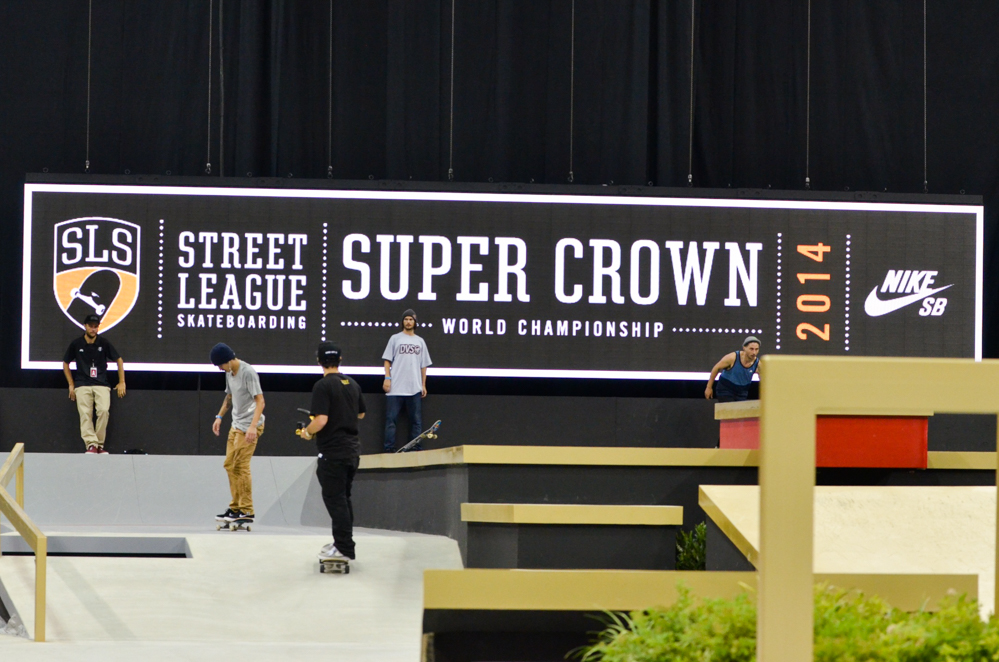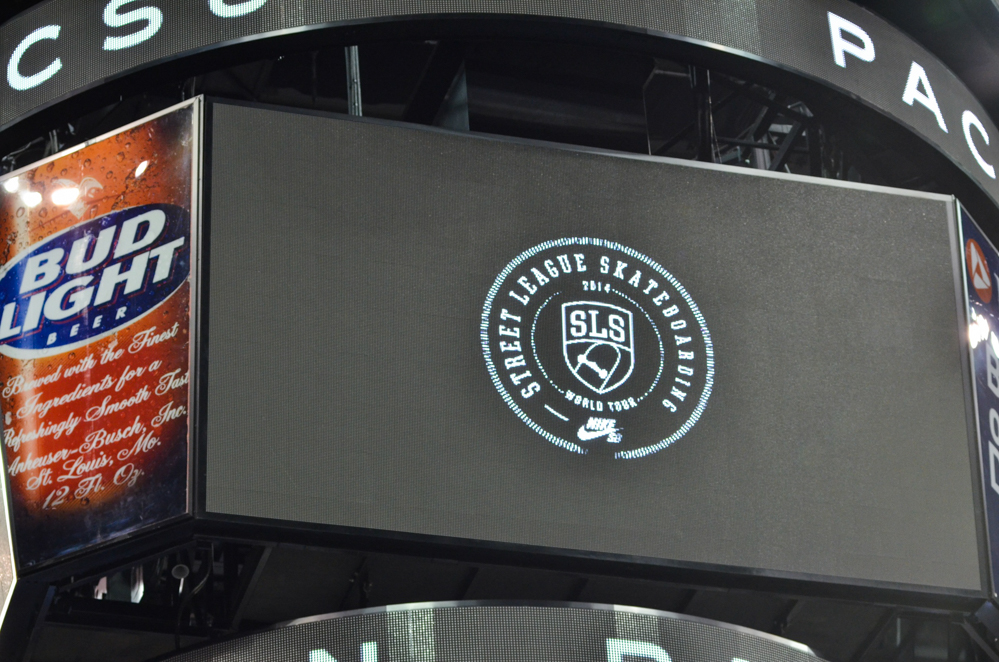 Matt Berger killed it, tailslide inside the rail to fakie out (popping OVER the end of the rail), he later tried to 360 out…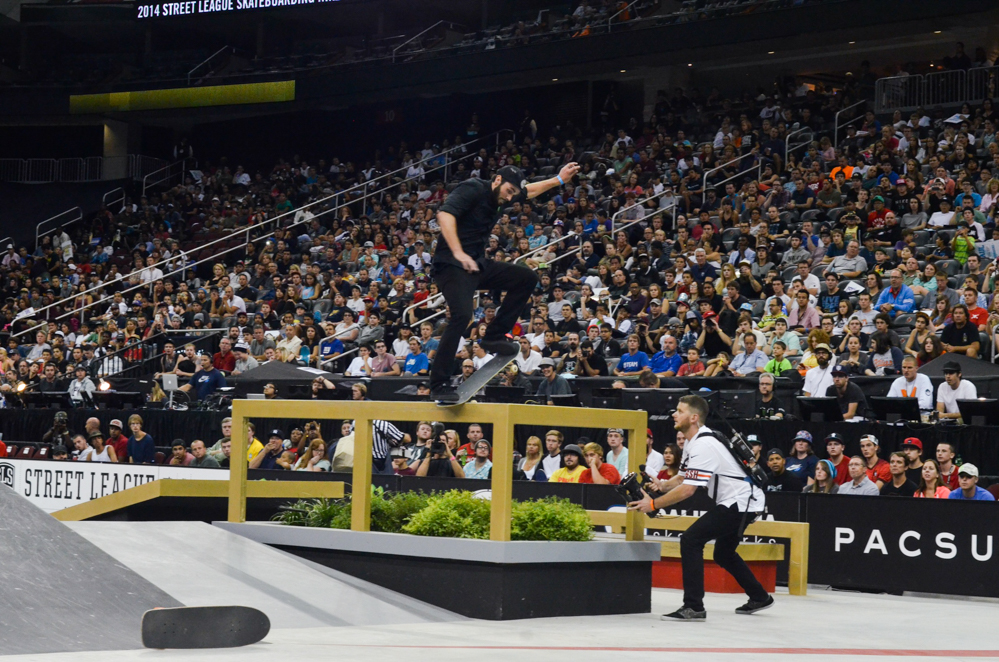 Erica Yary, Ishod Wair.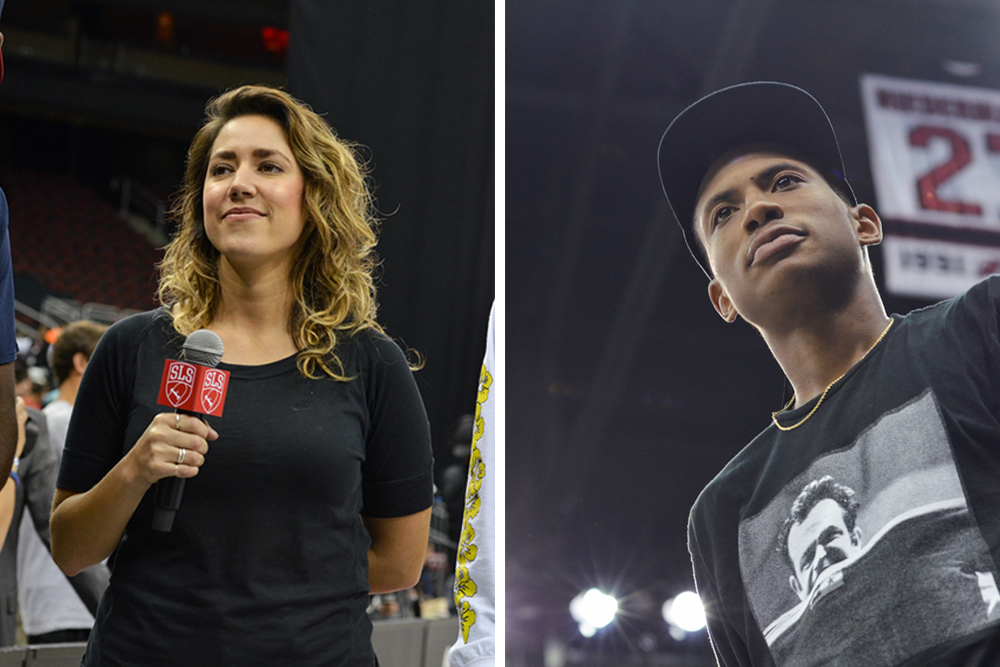 Flow Section Standings.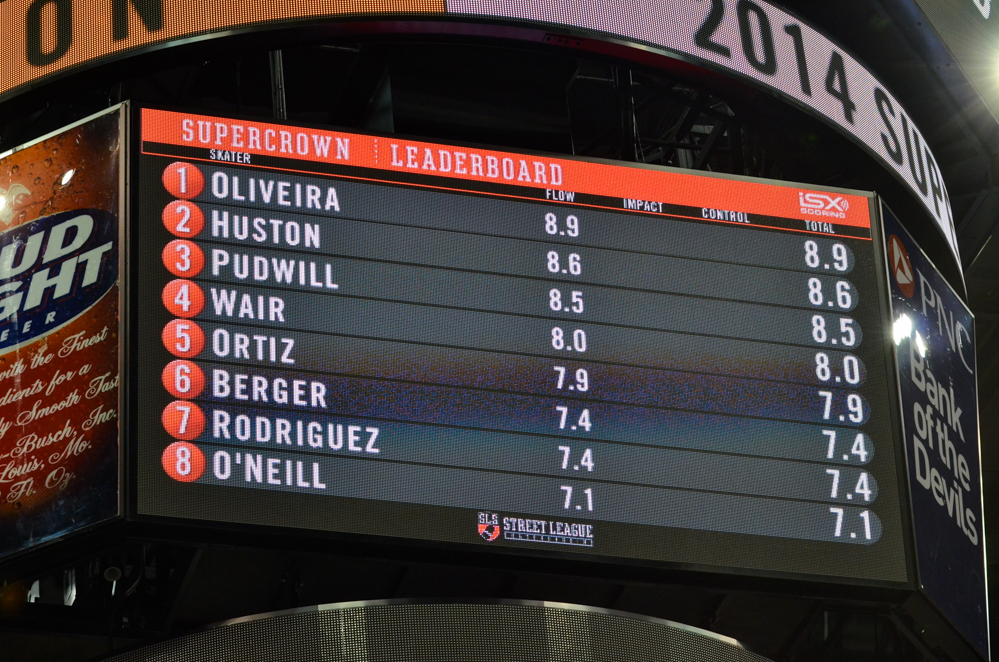 Monster Energy Girls.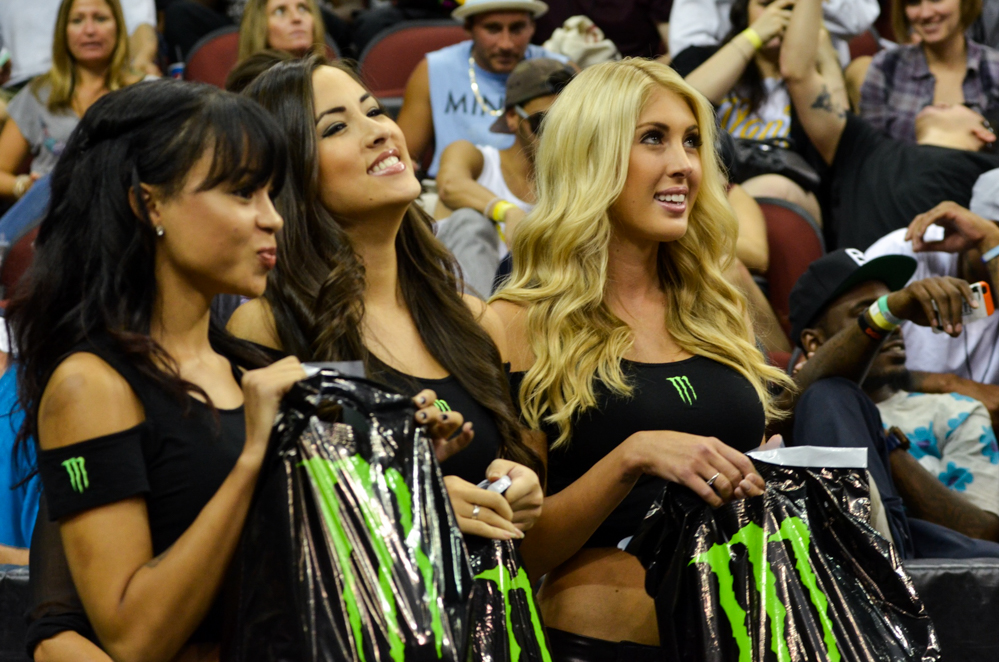 Nyjah Huston and Ishod.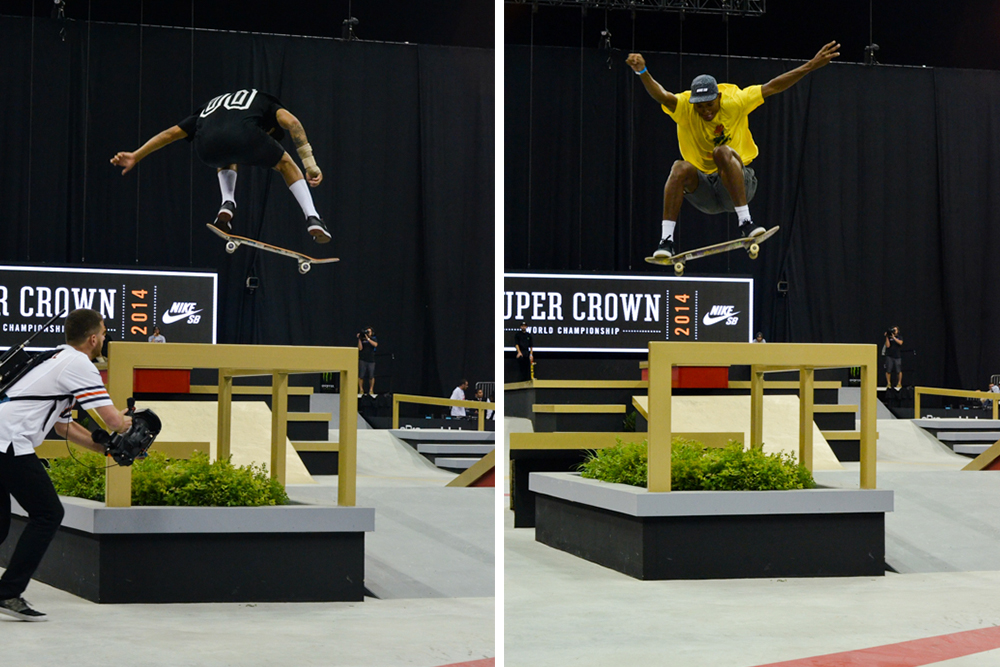 Crowd cheering for the camera.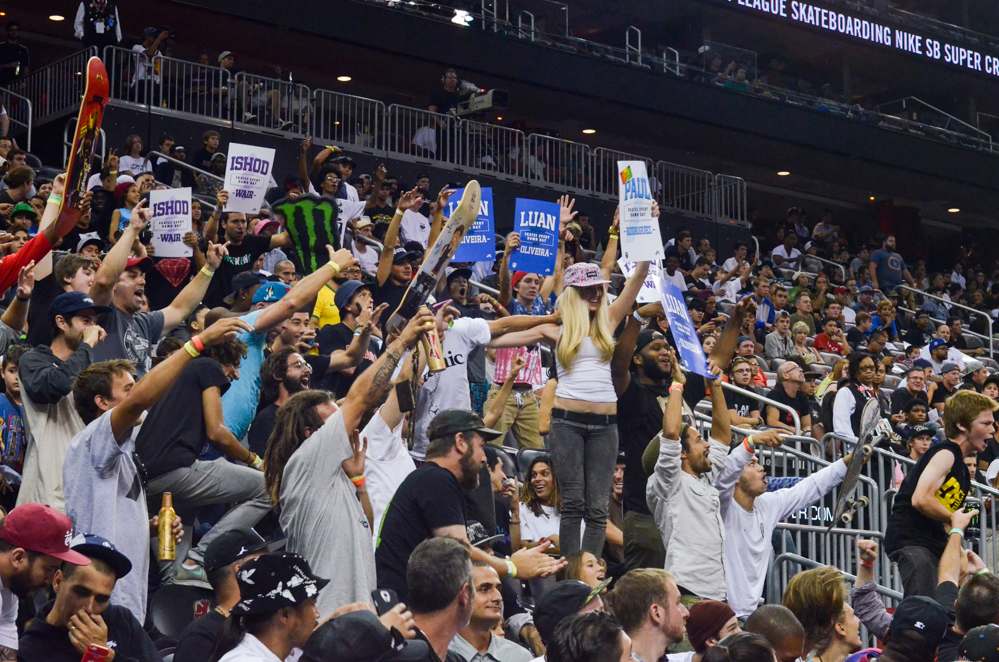 Paul Rodriguez and Torey Pudwill.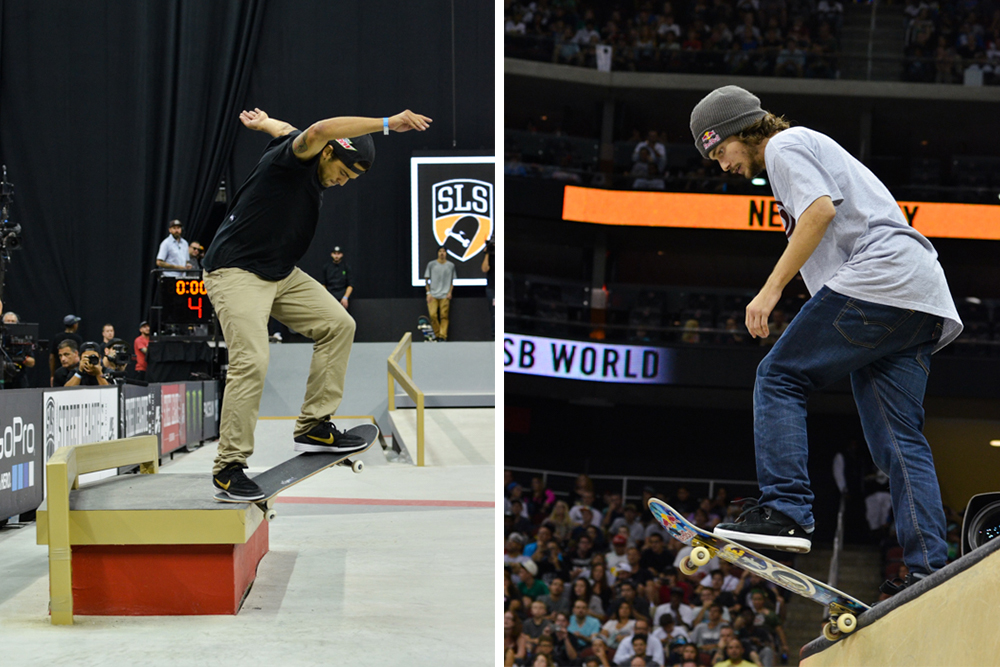 Sean Malto and last year's finals winner, Chris Cole looking on.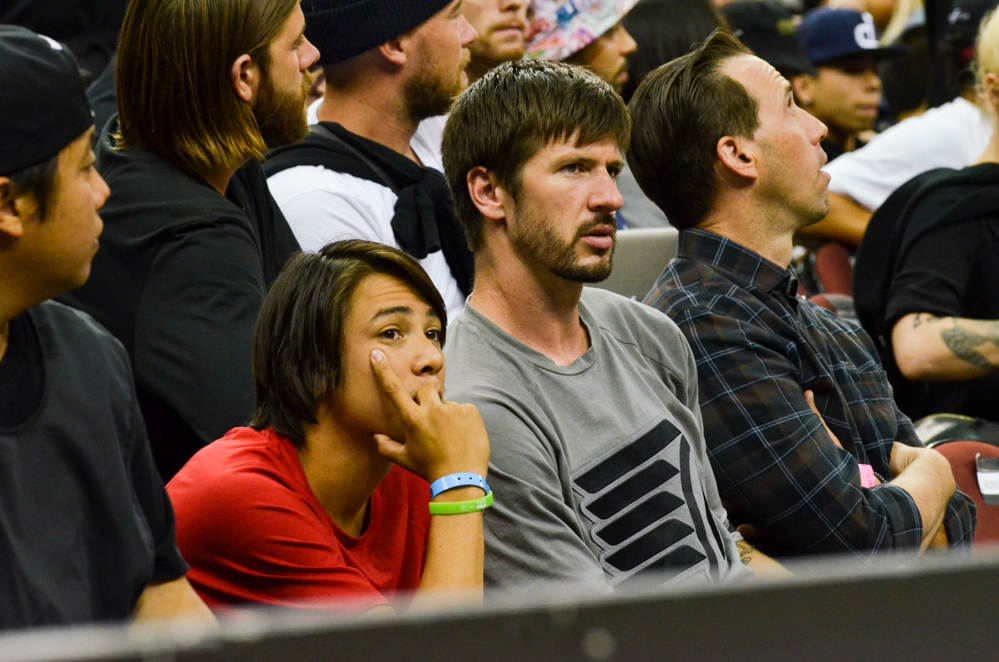 Nyjah killed it.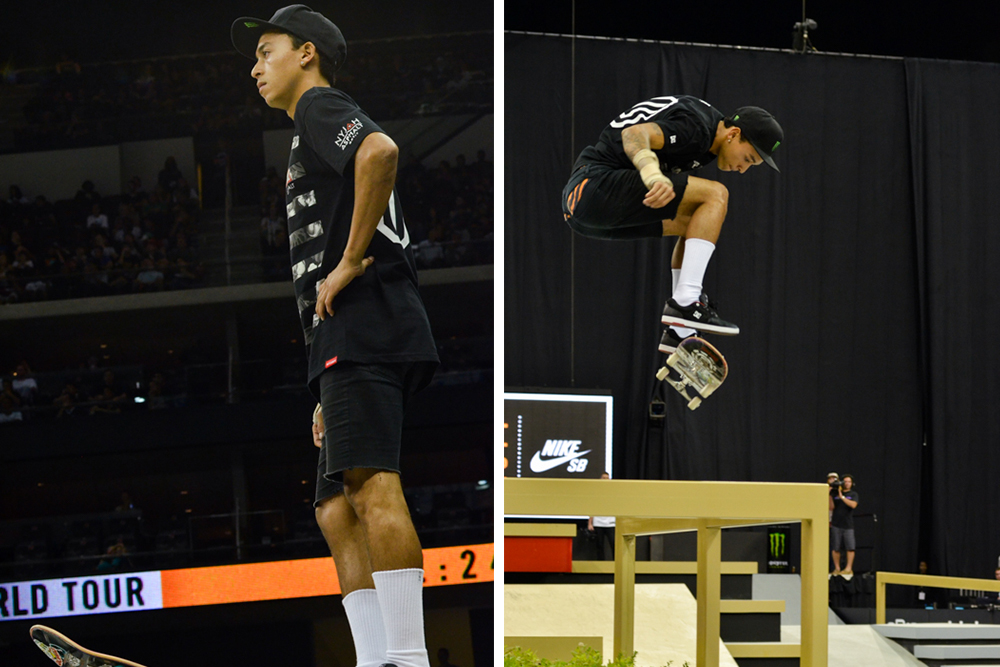 Chris Cole.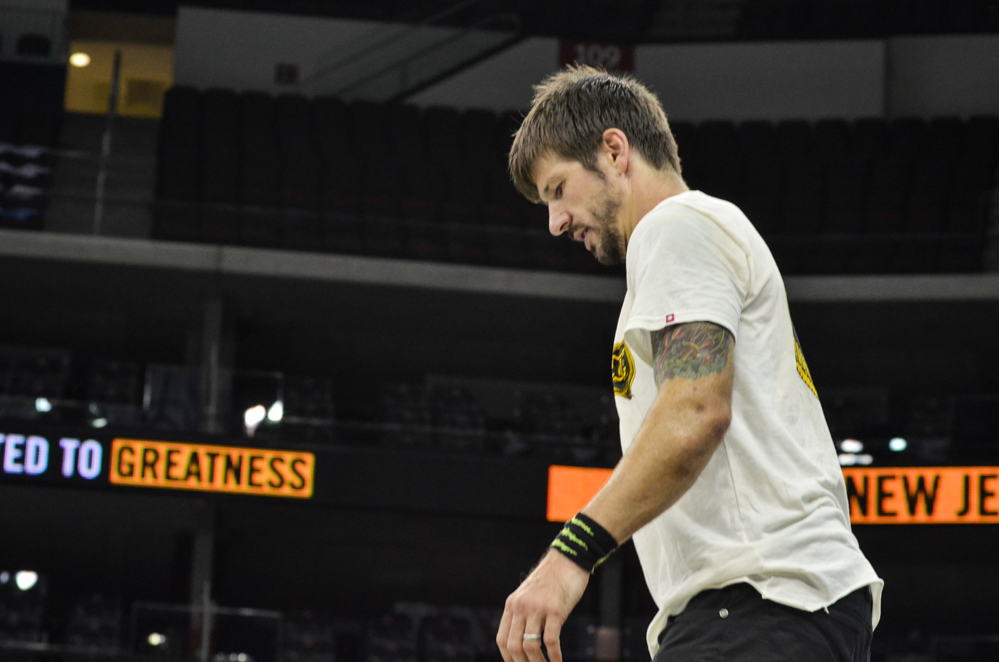 Award time.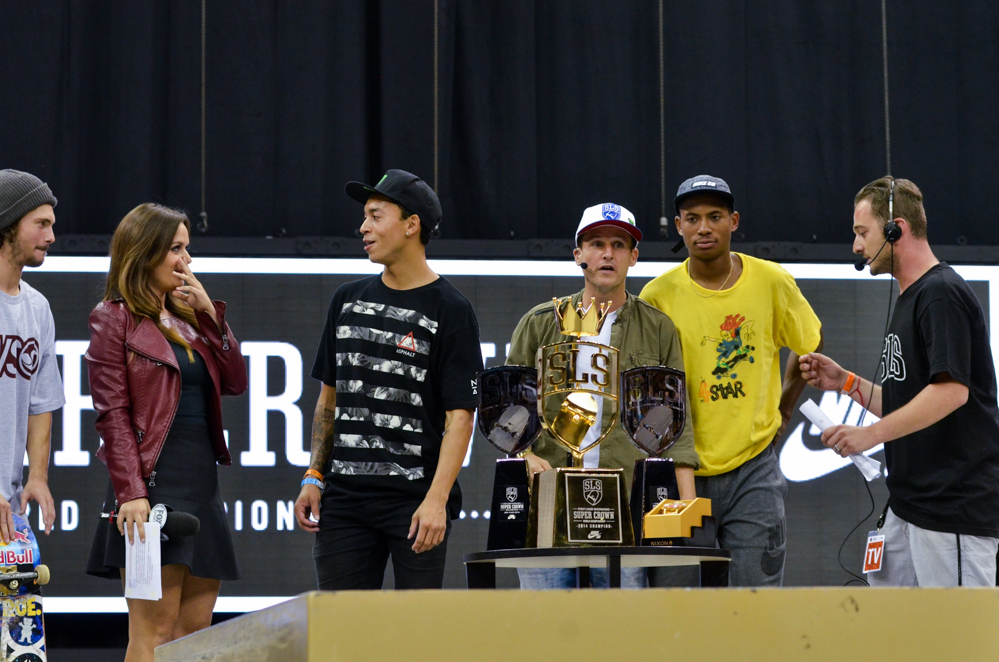 Nyjah shouting out to all the people booing him…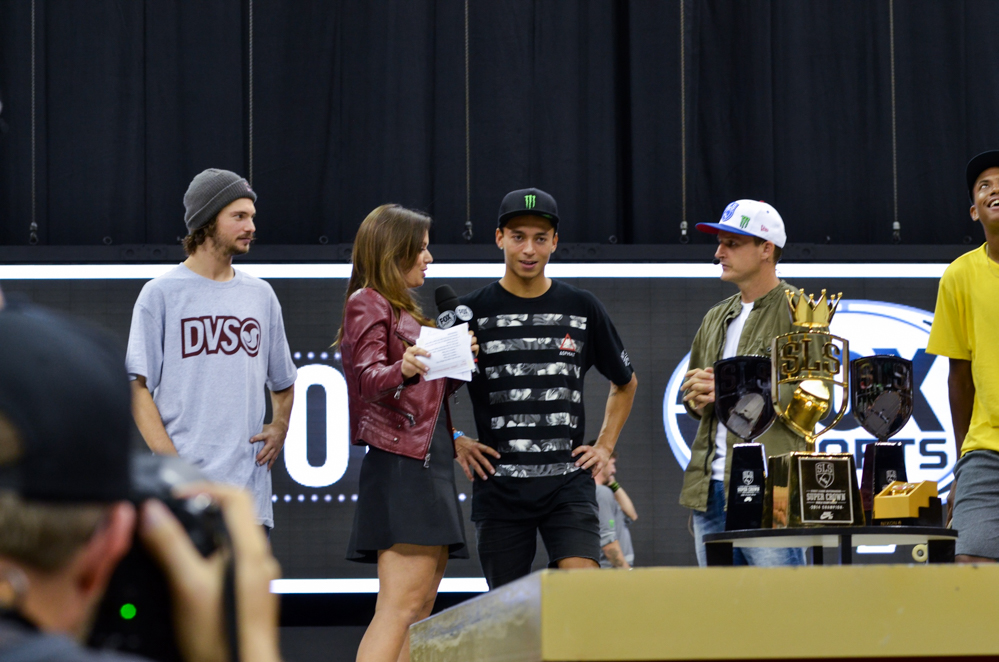 The SLS trophies.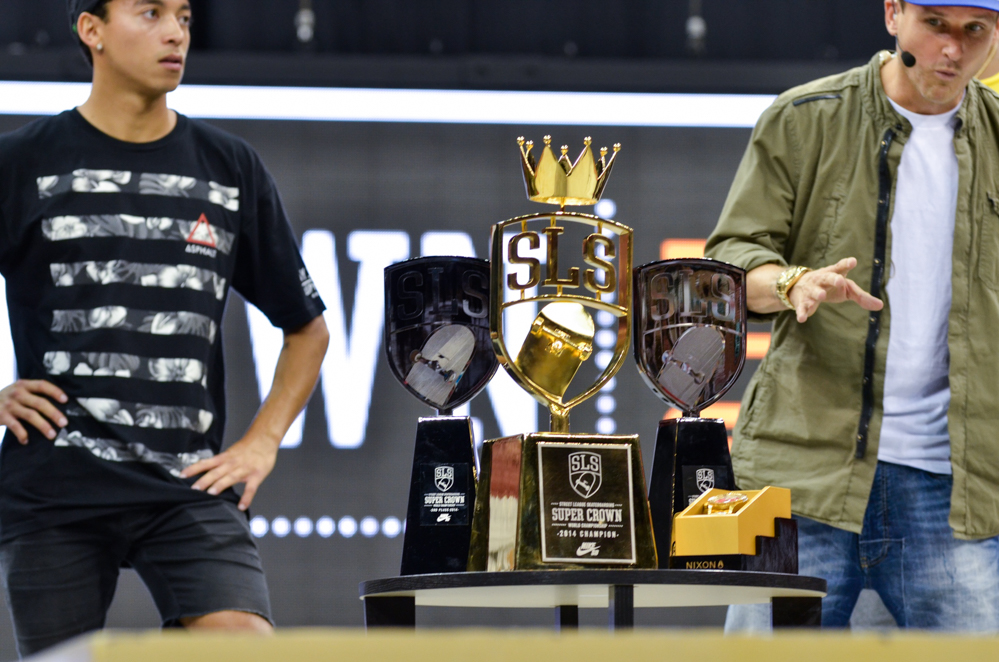 Ishod came in 3rd.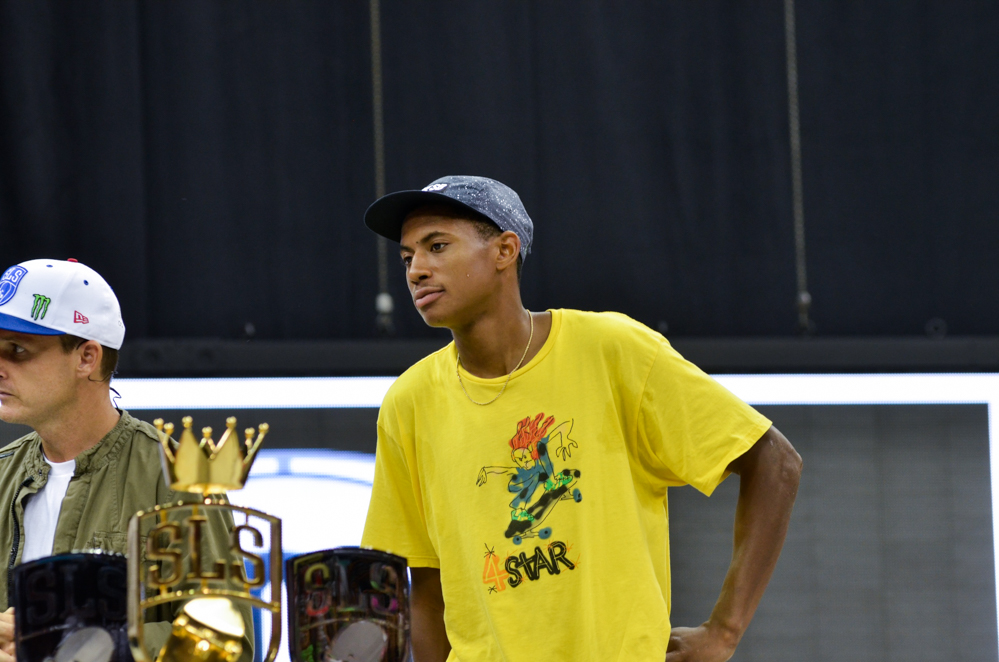 Torey came in 2nd.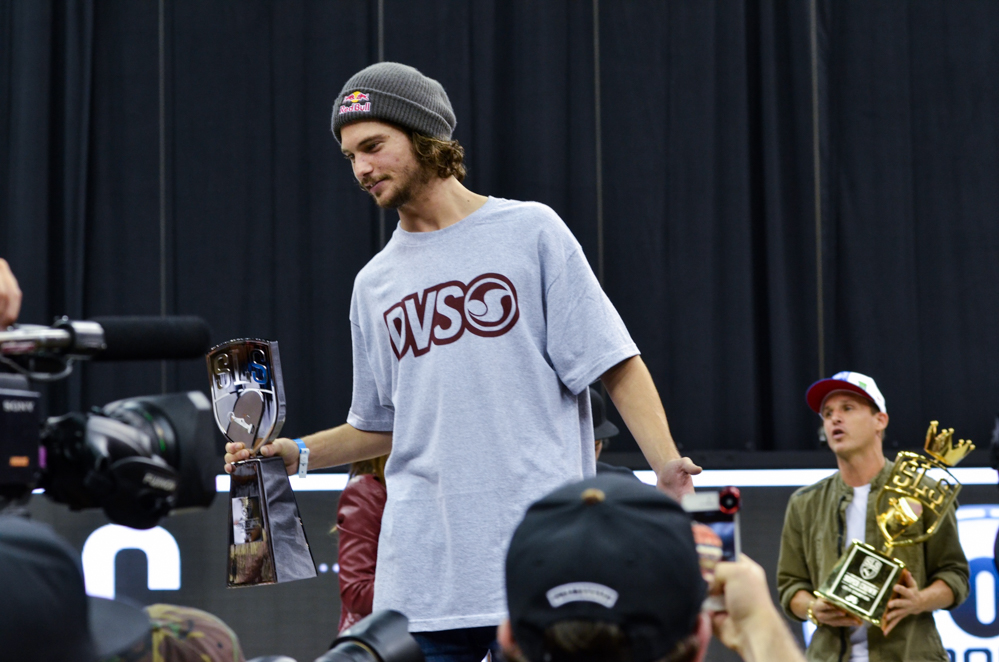 Nyjah 1st.