Finding street artists and graffiti writers like CloakWork in a place as far away as Malaysia is a very cool thing. To be able to connect with a creative in a city on the other side of the globe can be liberating, cracking the door to understanding that distant place and its people. Based in Kuala Lumpur, CloakWork's clean murals and energetic illustrations can easily grab the attention of a casual observer anywhere. Western art fans get a rare glimpse of the small Southeast Asian country's culture and he gets to meet a world of new people.
It's also a testament to the power of the culture. His cartoony elements would be difficult to distinguish by region without knowing something about his background. It's a very international style; high octane pop culture with bright colors that's easily identified as "street art."
CloakWork's 2016 mural for Wallriors.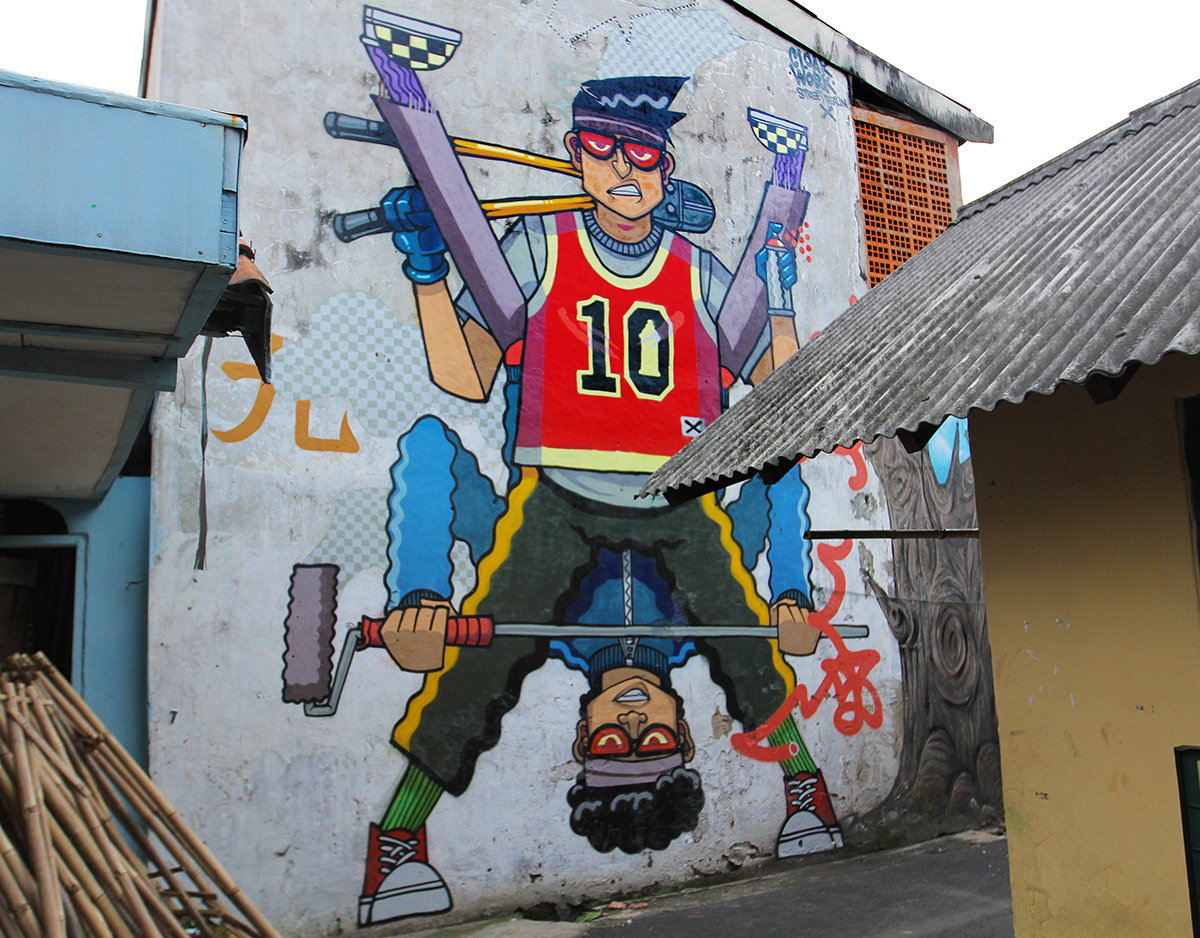 Cloak manages to stand out within this highly competitive and lucrative scene, though. His recent multi-story mural in Taiwan for Wallriors snaps a trademark cartoon character into sharp isometric angles then blends glitchy fonts and other things into the background.
Malaysia has its own festivals, like Urban Xchange in Penang, but CloakWork feels they're too biased towards outsiders over local artists. "In my opinion, Penang is always welcoming foreign artists to come and paint, but they've forgotten to place the most important artists in a much deserved limelight: the local scene," he tells The Hundreds. "I think that our art scene lacks unity."
He take issue with arts education there as well. "I studied at the Dasein Academy of Art," he says, "which is a good art college, but lacking in being multiracial."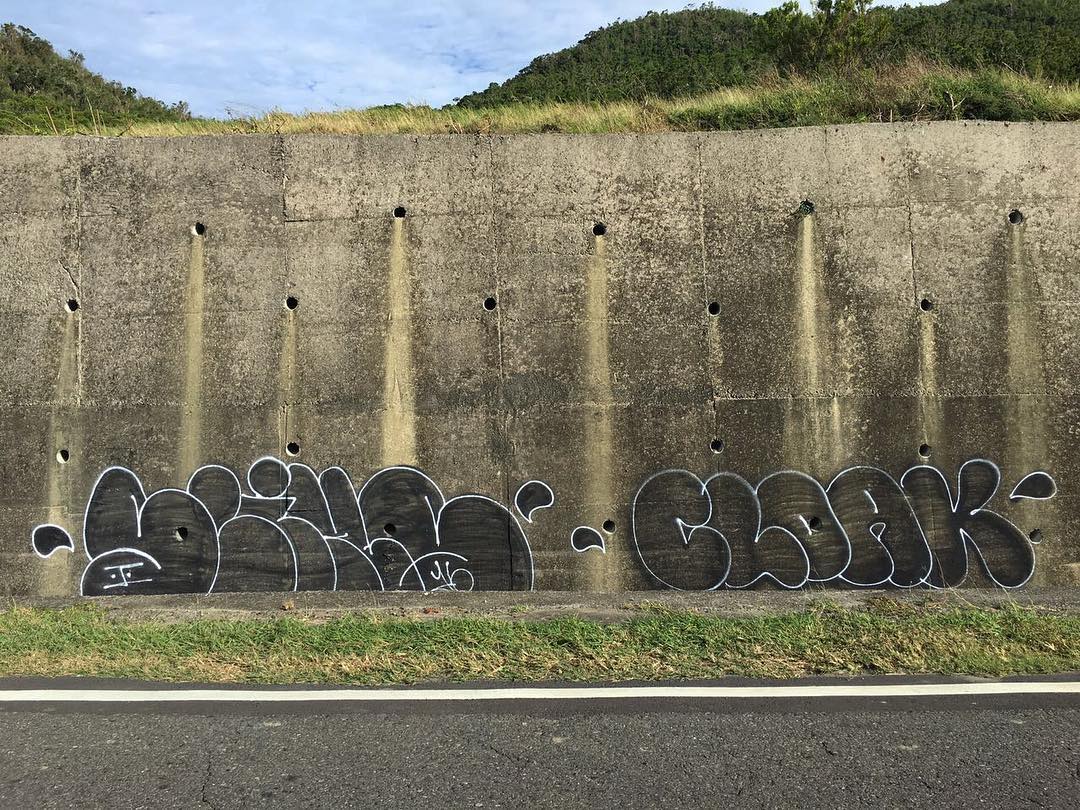 Thanks to graffiti, CloakWork gets to meet people from all over the world. Malaysia is actually something of a destination for graffiti tourists, and him and his friends host a number of travelers: "They hit us up through Instagram and we host them and plan out stuff. Painting, partying, sightseeing, and bringing them around to eat as much as they can. This happens vice-versa. Graffiti is a world wide language, dare I say more than English? Hahaha! Thank God for graffiti."
Apparently, the penalties for catching tags are pretty minimal there, and he says that police generally won't even arrest a writer in many parts of the country unless ordered to by the public. "Or if they're in a bad mood and that would be bad luck for us," he adds.
CloakWork's "Adam" for The Hundreds' Spring '17 pop up at Hundreds% Malaysia.
He's managed to build a network through Streetwear as well. The Hundreds had a pop up shop in Malaysia a few weeks ago, where he painted a mural. Cloak and a friend of his have their own brand named Against Lab, as well. And his recent tour through Asia was partially made possible through a network of brands and shops.
This passion for creativity in multiple areas has served him well, and the people he's met along the way have changed his outlook on life: "Traveling made me realize that it is important for an artist to visit the world and be open and be inspired by diverse cultures and styles."
***
Follow the artist on Instagram @cloakwork