"Martin Whatson (b. 1984) is a Norwegian born and based stencil artist. While studying Art and Graphic design at Westerdals School of Communication, Oslo, he discovered stencils and the urban art scene. He had been interested in Graffiti for years, following the development within street art closely. In 2004 he started his own artistic production. Martin has a continuous urge to search for beauty in what is commonly dismissed as ugly, out of style or simply left behind. He looks for inspirations in city landscapes and old soon to be demolished buildings. This interest for decay has helped develop his style, motives and composition and he enjoys creating either unity or conflict between materials and motives; a wrinkled old lady on a shiny plate of aluminum. His artistic expression started off more political, inspired by DOLK and Banksy, but has developed into a more subtle expression. His stencils are a mix of urban scenes with a poetic, hippyish make peace not war-message. He has a cheerful, very much recognizable and almost feminine touch; butterflies, doves and hearts in soft, nonetheless vibrant, colours. Still, his expression is very much masculine, filled with in your face-statements that represents a young and vigorous group of upcoming artists…" – martinwhatson.com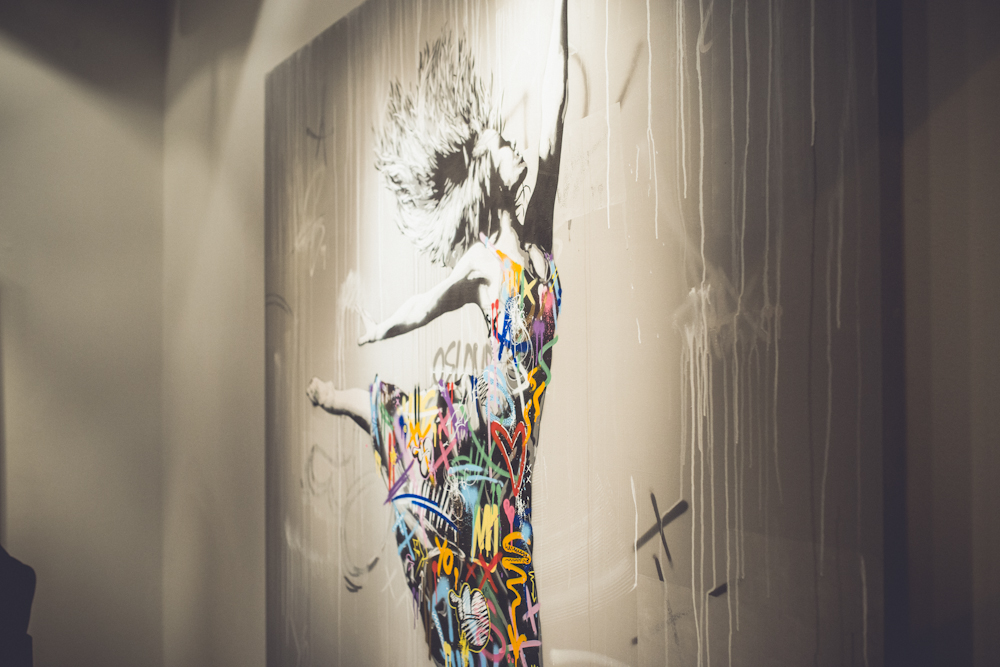 Anyways…He is the homie! Ever since I met Martin he has always been working to perfect his craft. I remember when he used to do the stencils on vinyl records and just hang them all over Oslo City. I regret not taking them with me home. At least I have one from back in the day though. Things have been going great for Martin, and he is been getting the props he mos def deserves. One of his street art pieces were actually named one of the "25 most popular street art pieces of 2013"  by streetartnews.com. S/o to Martin to be on the list with the likes of Banksy, Blu, Invader +++. I'm no art guy, and I'm not claiming anything, but I do know that his work is awesome in my eyes. And it becomes even better when I know how hard he works to make it happen.
The other day I went to Galleri-A in Oslo where he was having his first solo exhibition on Norwegian soil. "SQUARE" by Martin Whatson. It was a great success. Even though it was a snow storm outside, people stood in-line for over an hour, hoping to be one of the 20 to get a free Martin Whatson print. I was number 22 in-line. Sucks to be me. All good though, Martin actually hooked me up with one later  that evening! Forever grateful good sir! The pieces are awesome, and the turn up was good. So many people, I'm not even sure if there are any pieces left for sale. You can check out all the pieces HERE. If you happen to be in the area, the exhibition will be up until February the 9th. Go go go! Congrats again Martin, keep doing your thing!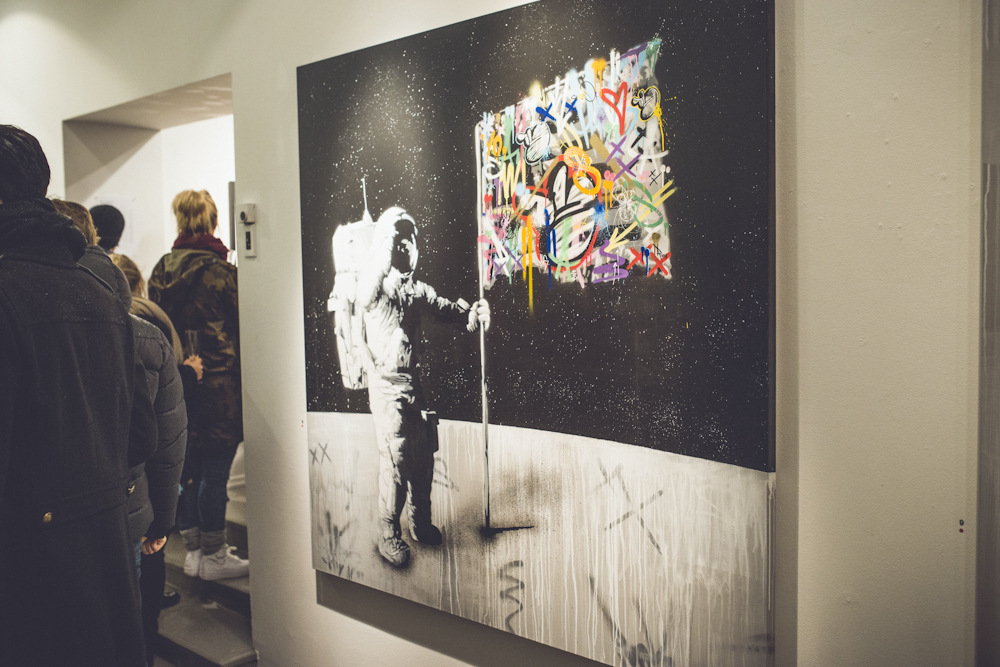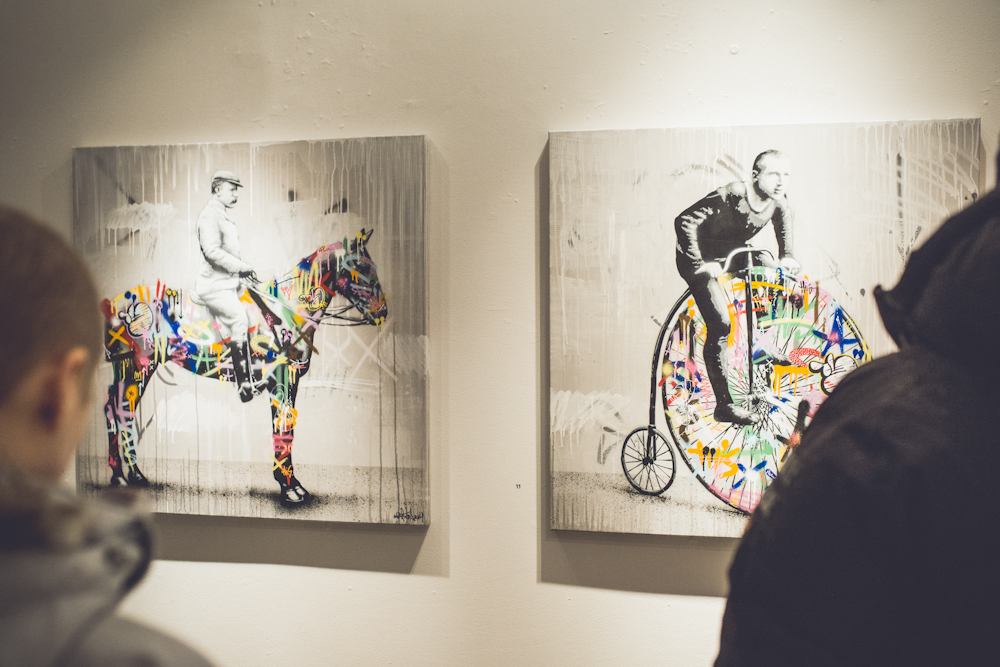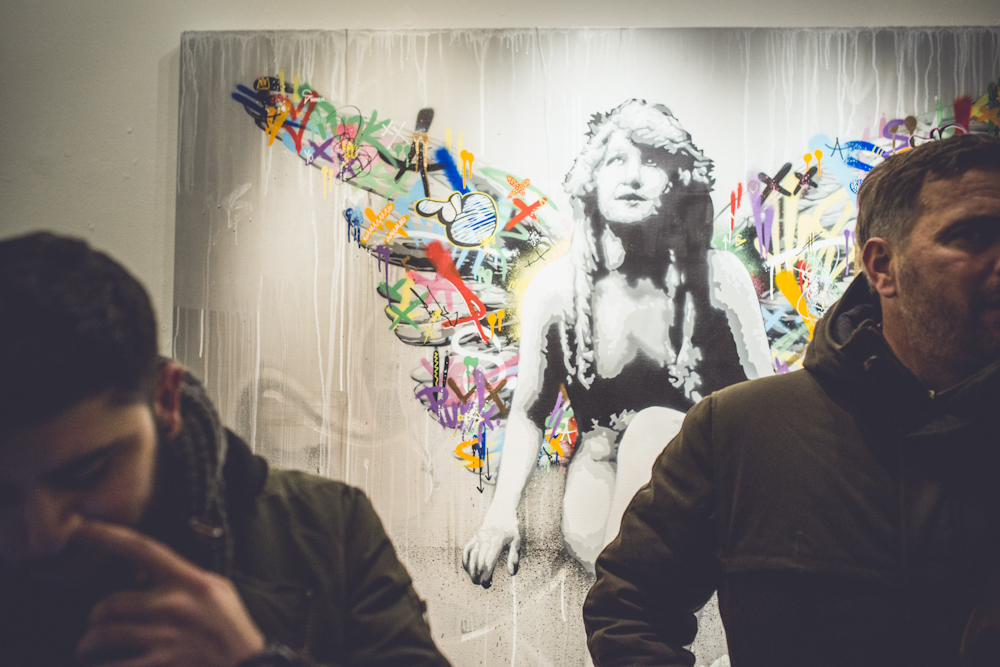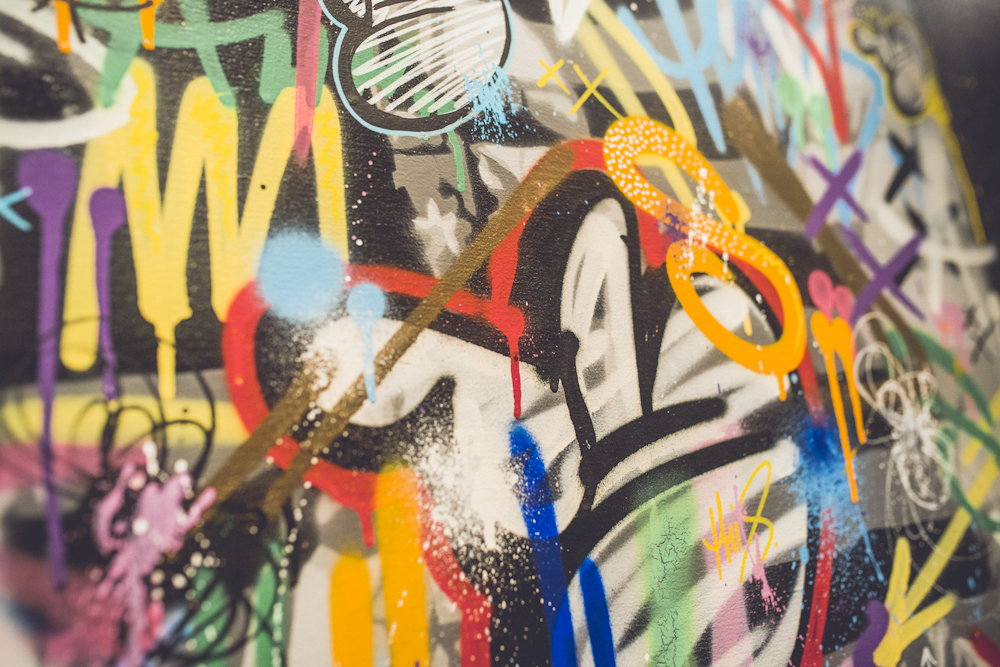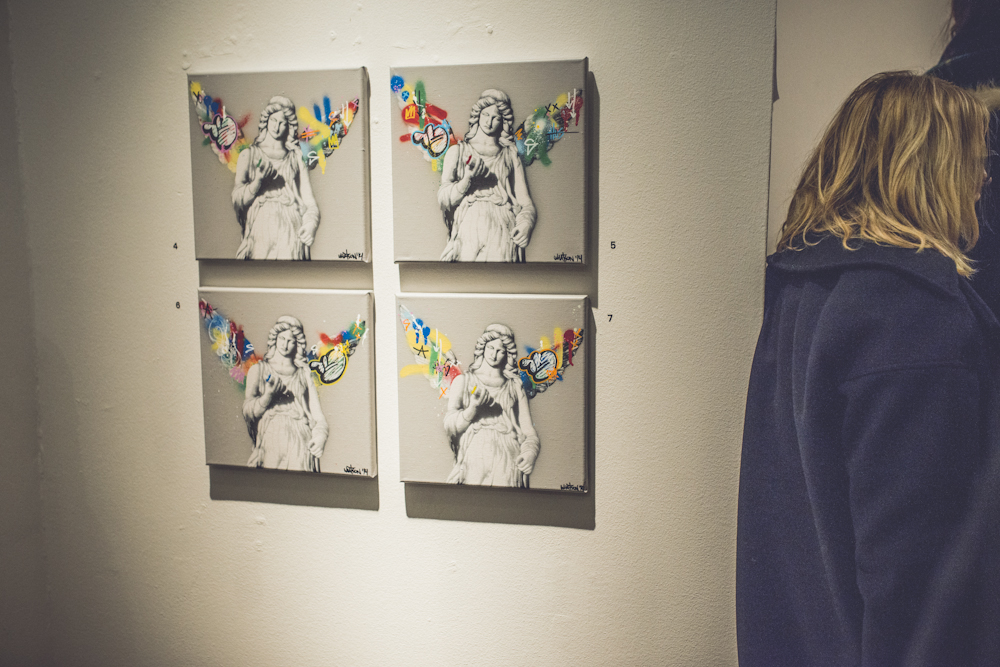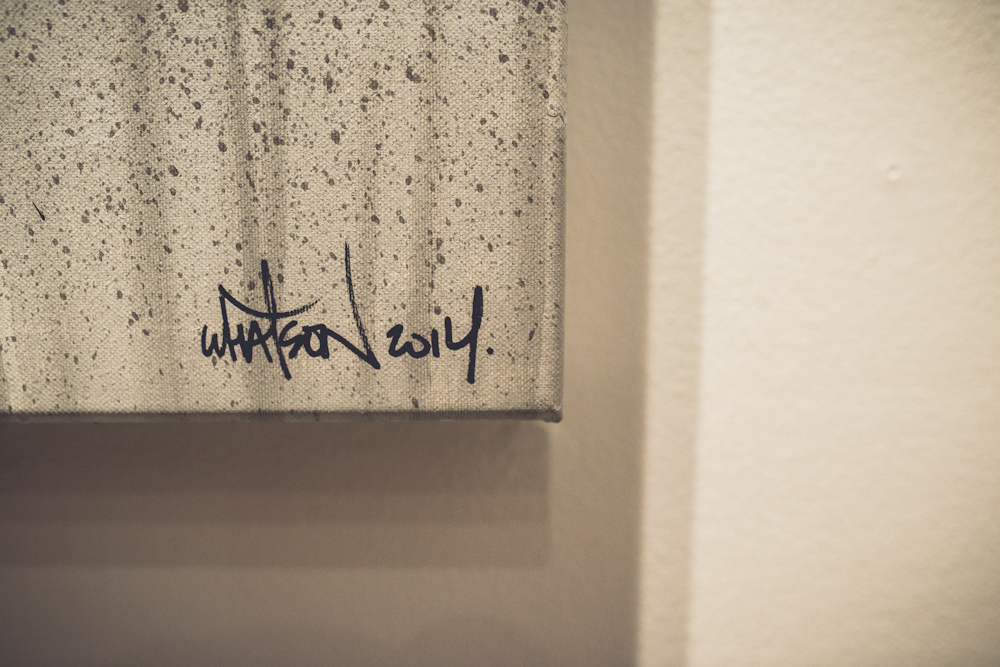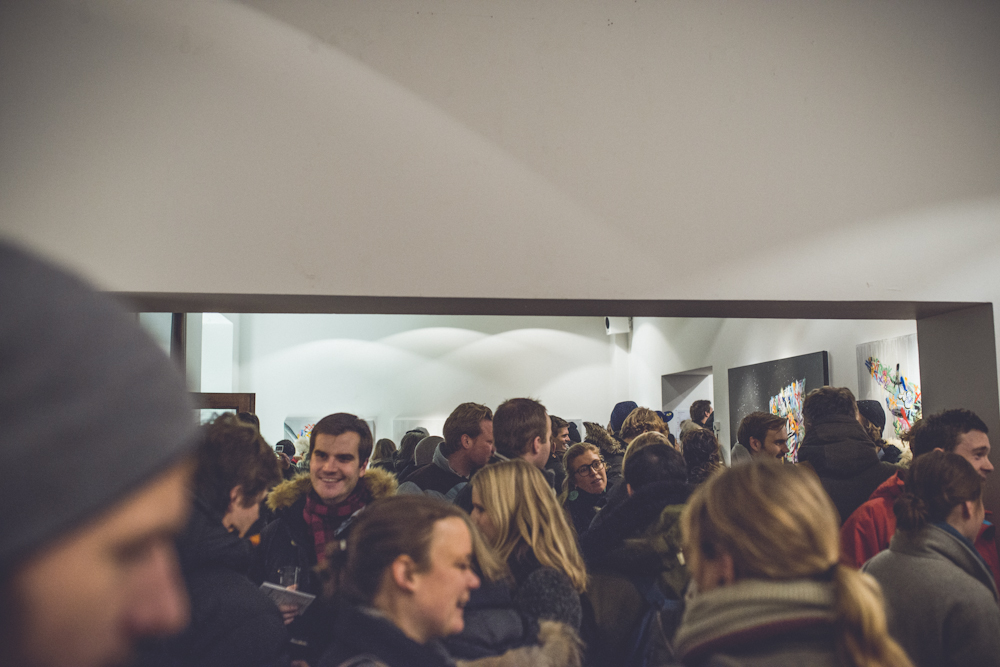 I wish this one was for sale.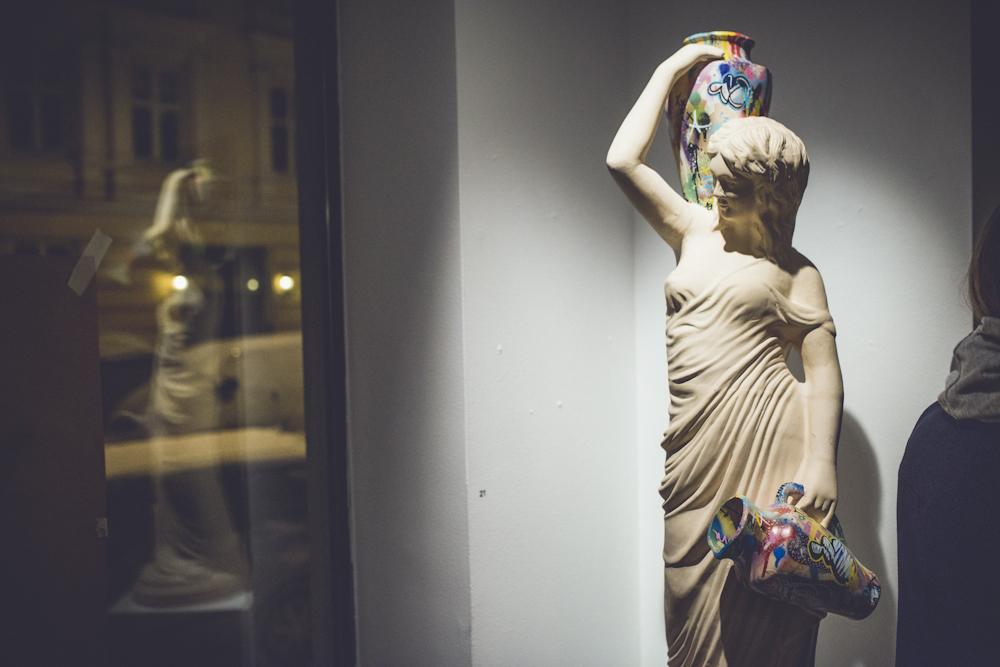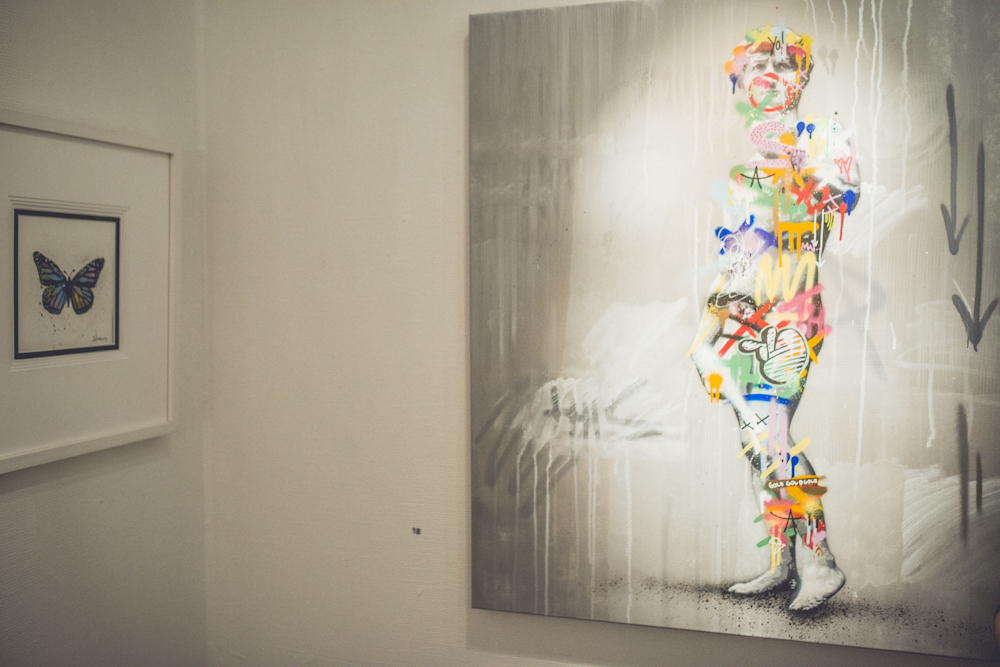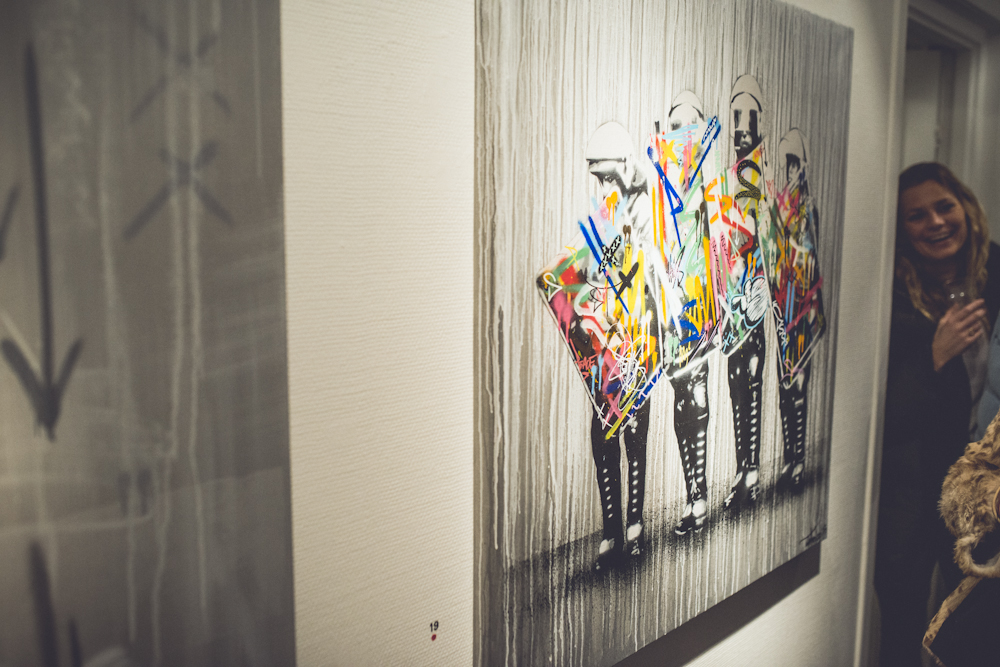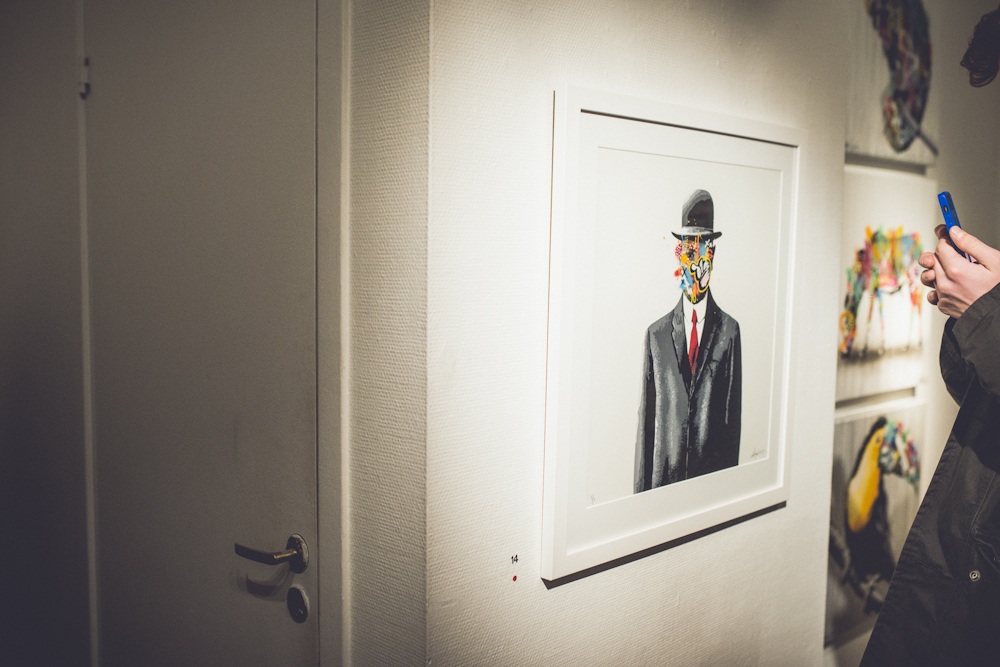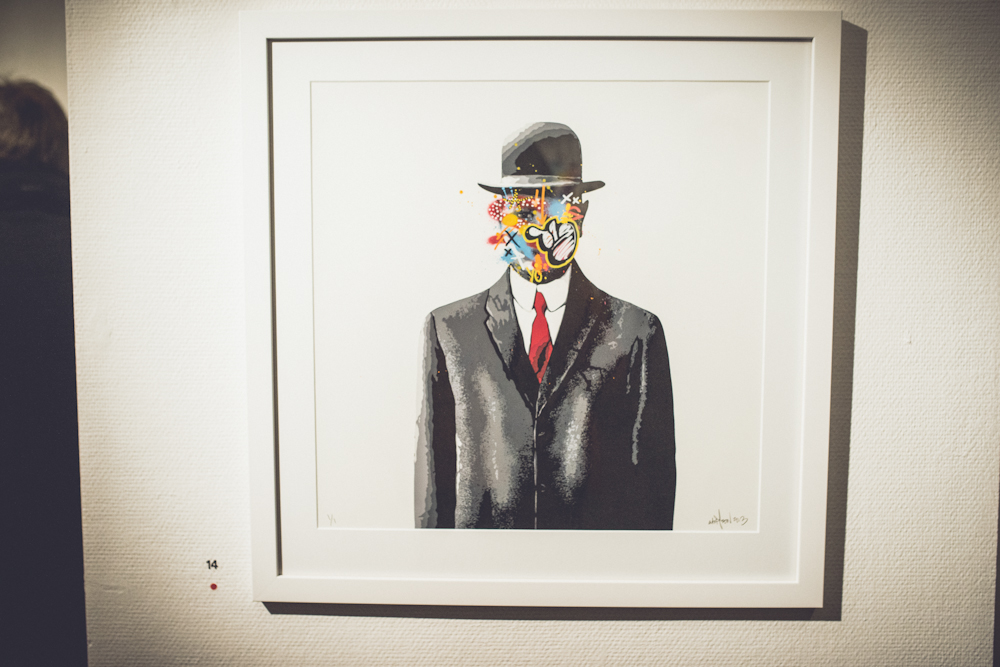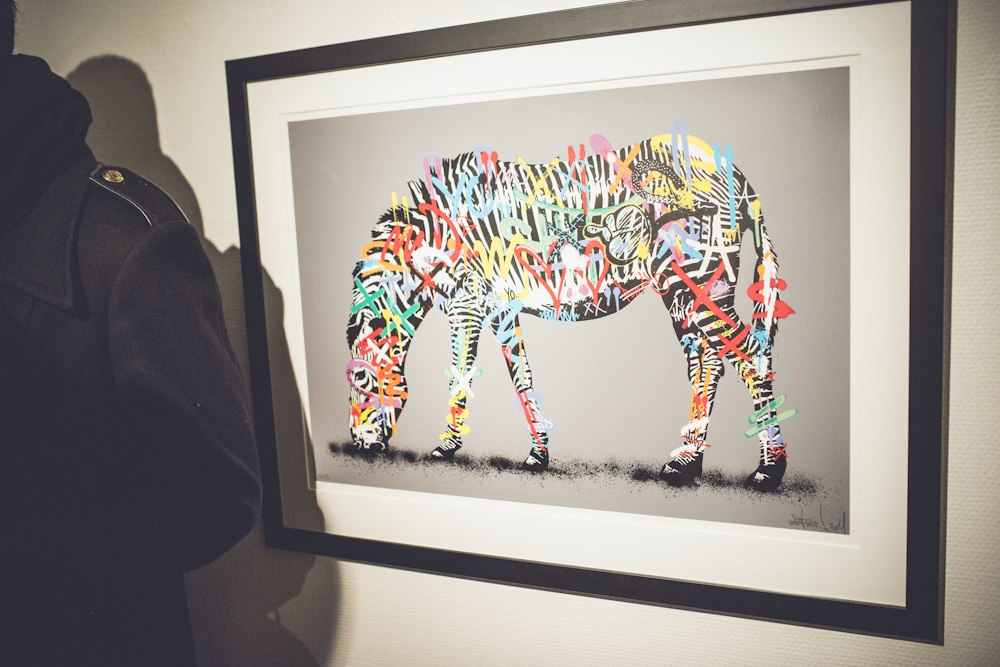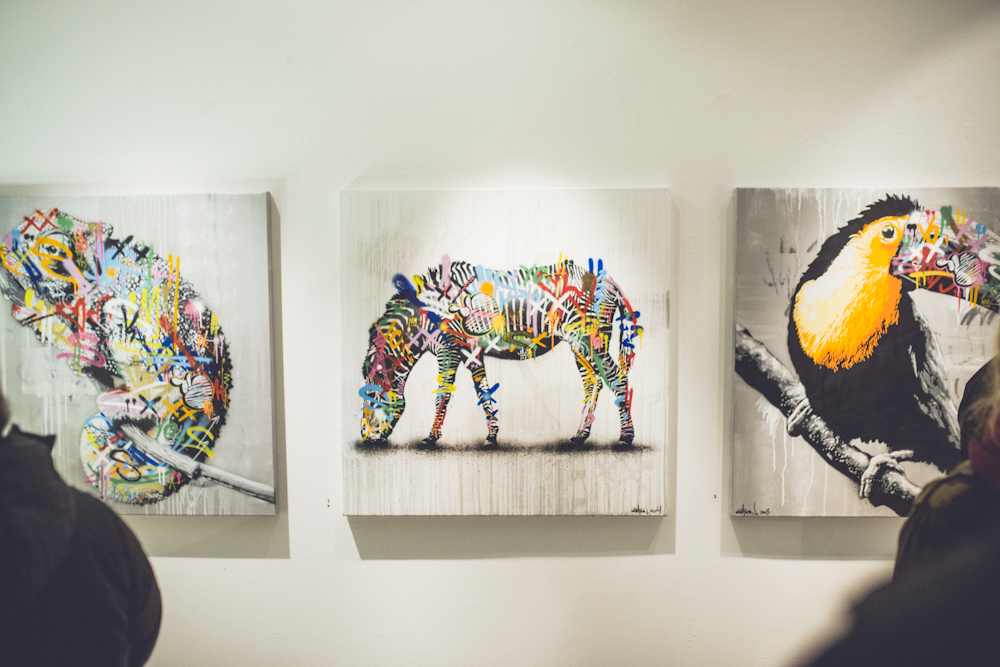 Martin Whatson.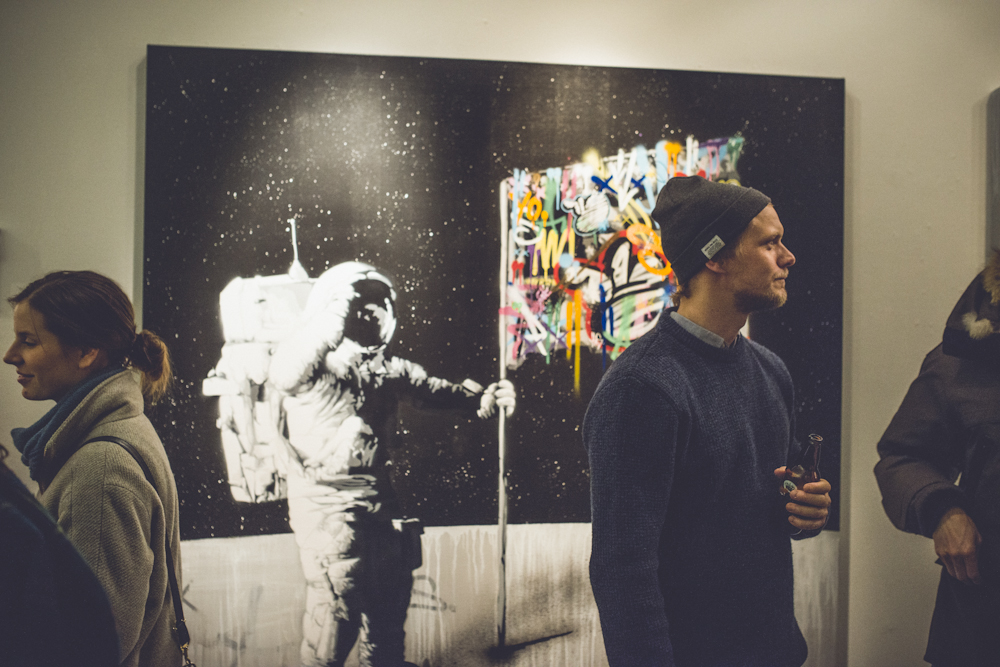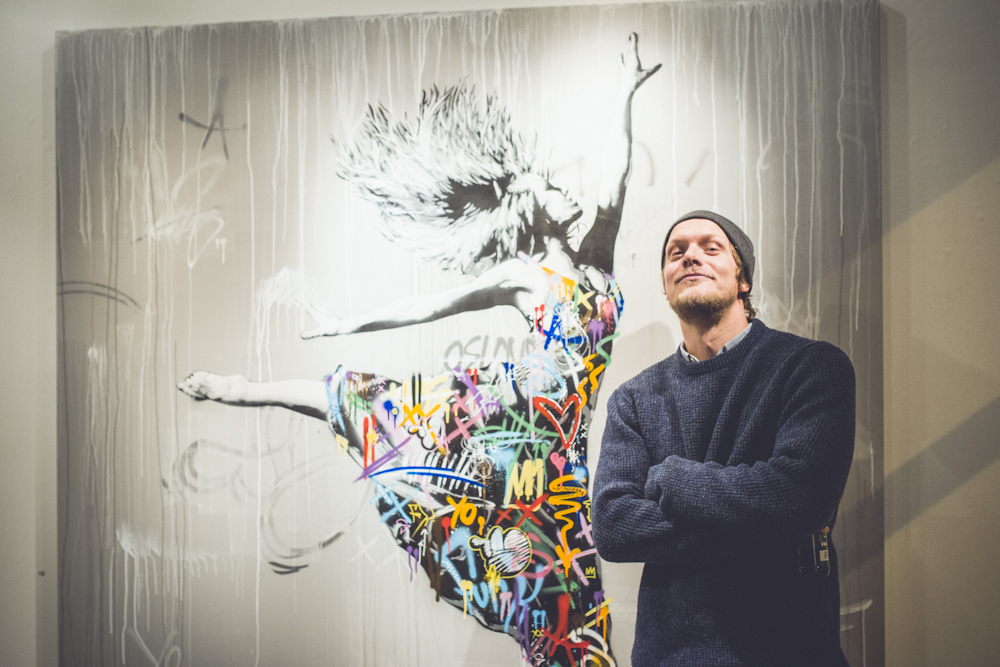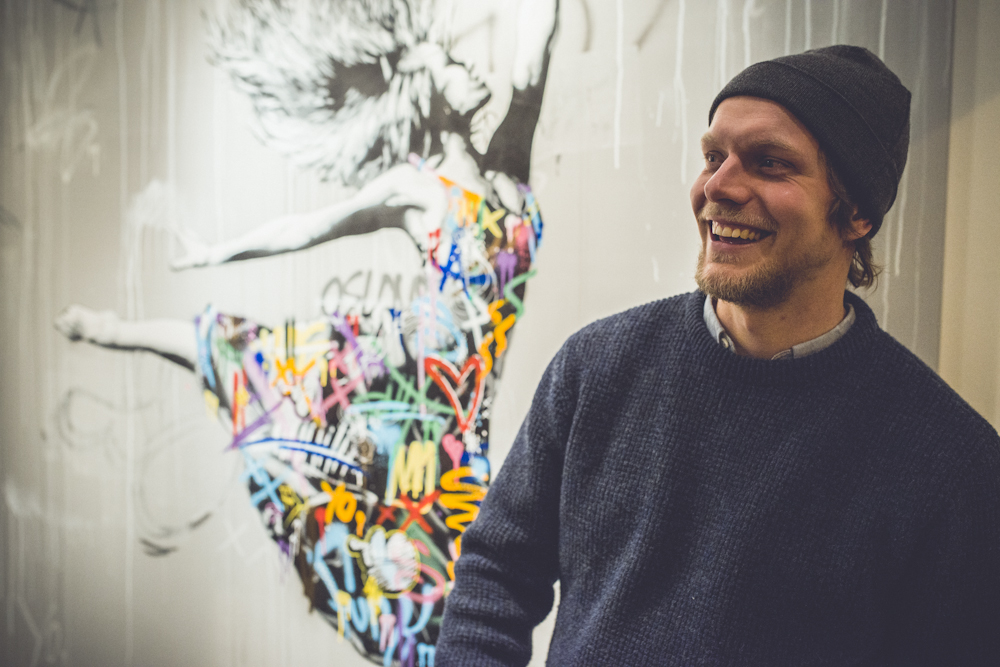 The golden ticket. The ticket that granted me a Martin Whatson "ZEBRA" print. Thanks again sir! I thought all hope was lost, when I was number 22 in-line.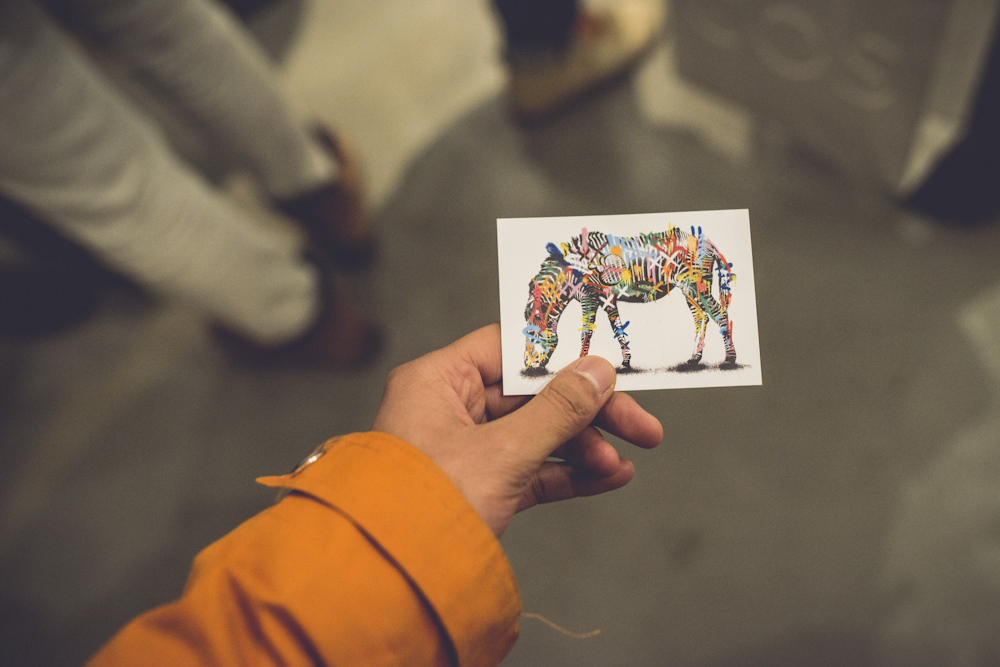 Go check it out!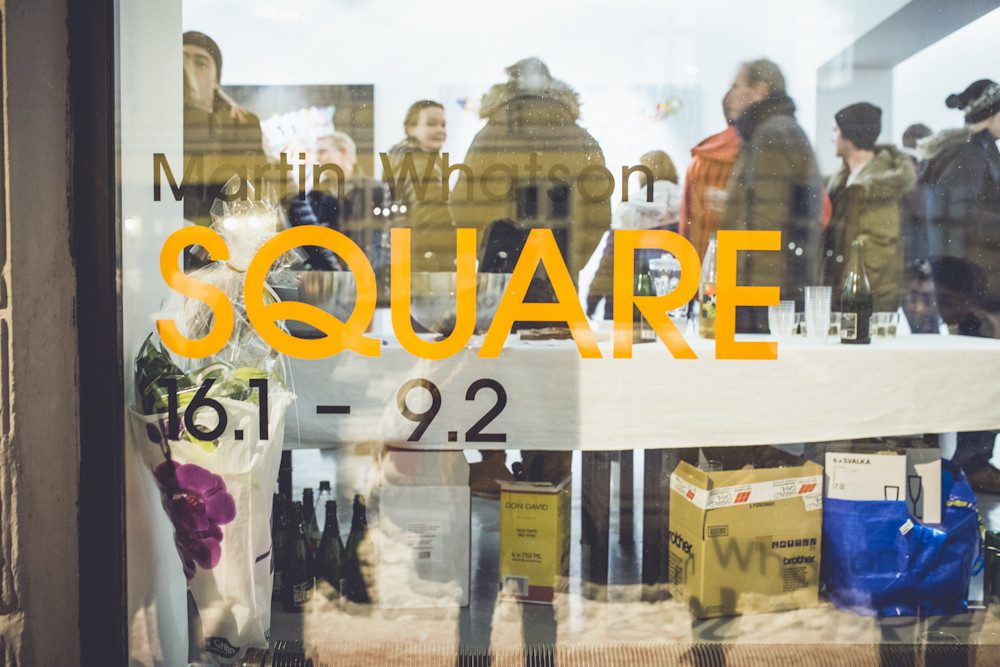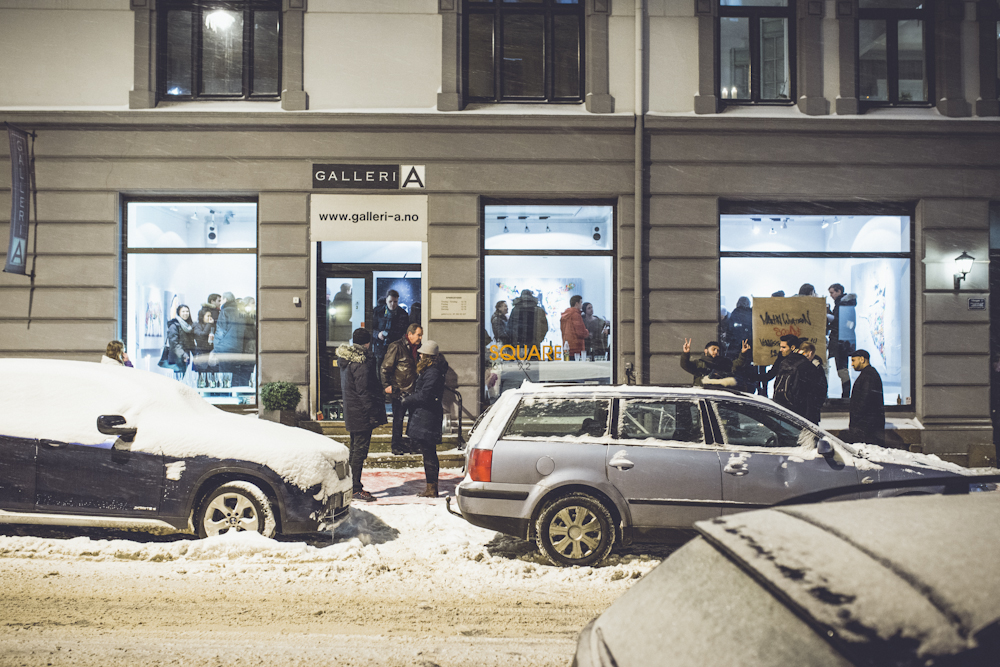 – akam1k3