One of the core tenets of streetwear is to rep your city. Supreme does it so gully with New York, The Hundreds shows mad love for Los Angeles, and Black Scale holds down the Bay. Simply stating your allegiance to your town isn't enough, and, along the way, many brands have identified their hometown roots by attaching their brand to the local sports team. It's hard to get the Lakers to co-sign a streetwear brand when they have multi-billion dollar powerhouses like adidas and Nike licensing their products, but that's not going to stop a resourceful graphic designer to create a clever flip. And, in a nutshell, this is what streetwear does so well. Using specific fonts, typography, and graphics they're able to hone a fan's nostalgia and allegiance to a hometown brand and transfer it onto a product of their own, while still paying respect and homage to the city they hold so dear.
***
Akomplice x 49ers – Instead of flipping a beloved logo, Akomplice worked another sports angle. They went straight to the source and had superstar tight end, Vernon Davis, create a special collaborative project. This is another labor of love with Akomplice, adding a 49ers red and gold mosaic across a photograph of the star football player. The tees were created to support youth in Africa, and while it doesn't flip or twist a local sports logo, it does exemplify how deep streetwear roots can go.
Source: Akomplice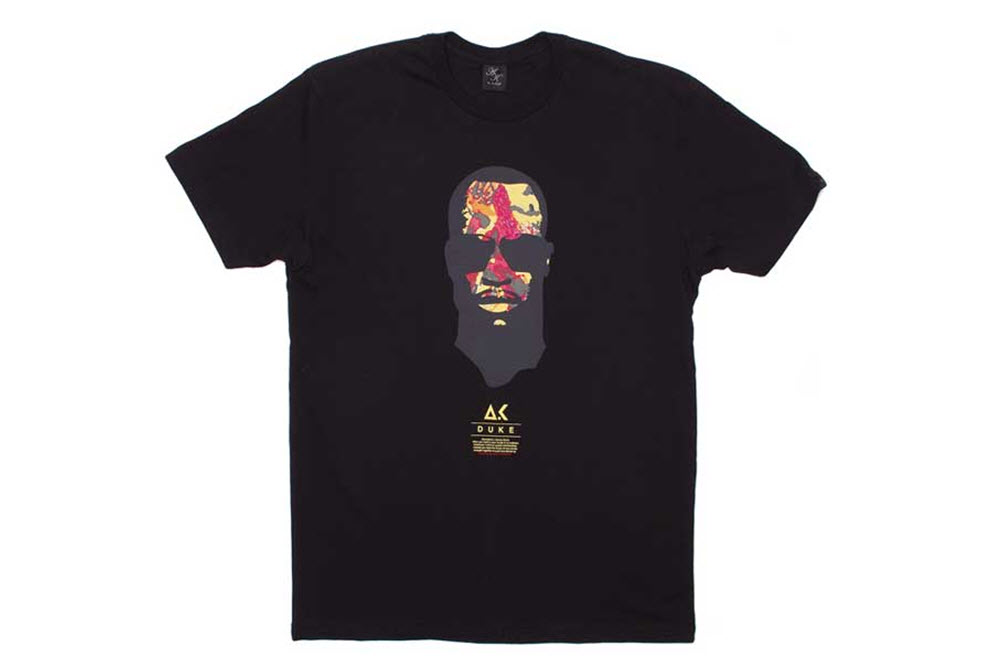 Crooks x Dodgers – This happened all the way back in 2008 when Crooks was still using a WordPress blog as their official website. The brand about robbing motherfuckers and getting rich all started in Los Angeles, and what better way to pay homage to the city of Los Angeles than to honor the True Blue squad? Crooks was flipping the Dodgers logo in three different colorways. The familiar LA logo is right there on the sleeve, and what Crooks did exceptionally well was that they mocked up a Dodger jersey over a regular T-shirt. From the red numbering to the printed sleeves that resemble patches, Crooks went in hard, and crushed it.
Source: Highsnobiety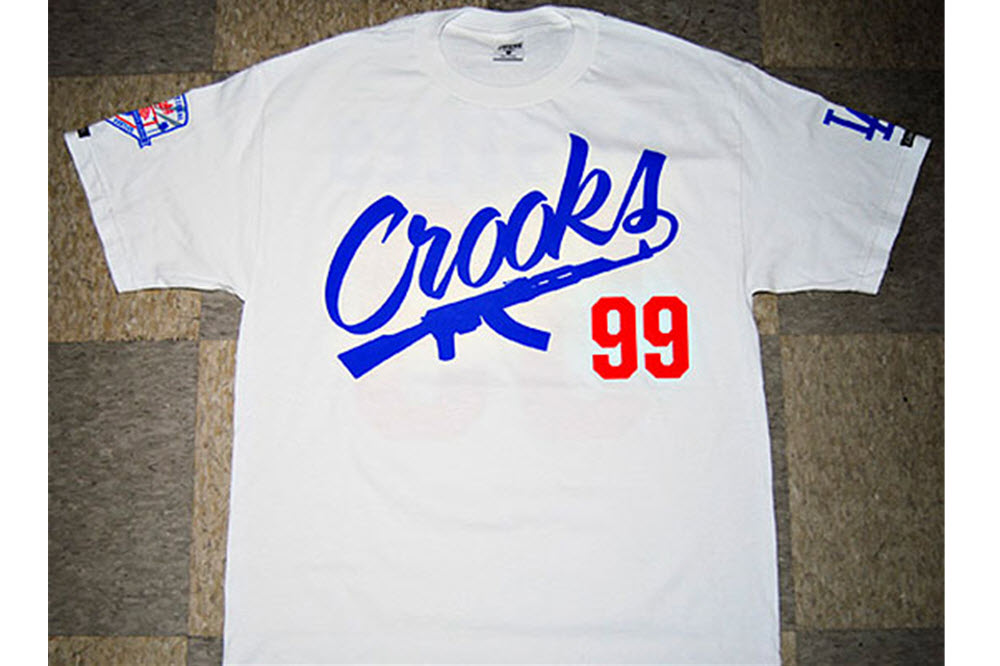 Black Scale x SSUR – Both coasts came to represent their hometown favorites in this ill collaboration. Black Scale went with the tired-ass Giants (sorry, Dodger fan here) and SSUR came with the second football team in New York City. Two historic logos are mixed and matched for this project, and a wholly unique approach to showcasing two sports along with two storied teams. This isn't the first time Black Scale has done it up in black and orange. With Black Scale founder Mega's roots firmly in the Bay, many of Black Scale's earlier graphic tees featured the orange and black color scheme. There are also a few tees where Black Scale shows love for Oaktown with the the Athletics' "A" integrated in the Black Scale logo.
Source: Attic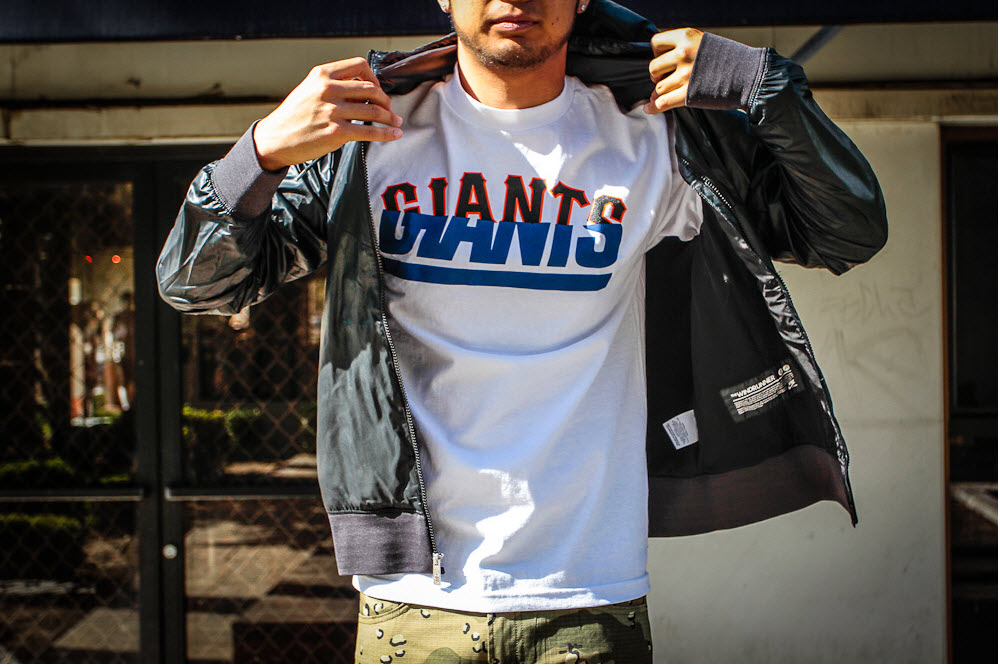 KITH x Yankees – While I prefer not to talk about the Yankees, I also believe what KITH did here with their marketing campaign was unique. The collaboration yielded a simple navy fitted with the KITH bar logo across the front, and the Yankees featured across the rear. A World Series patch covers the side, but KITH got some New York heavyweights to put on. The 13th Witness, Michael Rapaport, and Prodigy are New York natives that popped up in the look book, and how the limited edition hats were sold became a testament to KITH's loyalty. Each hat was first pre-purchased with a ticket for a Yankees game two days later. The hats could only be picked up at the KITH Pop-Up shop in Yankee Stadium during the game, and added another qualifier to the already befuddled world of limited editions. Besides the tie-in with the Yanks, KITH really limited the project to real die-hard fans by adding a couple of extra steps. Another point to consider is KITH didn't have to bother with flipping the Yankee logo, they got the go ahead from the organization; a sign that streetwear is either a major player, or a legitimate source for marketing.
Source: KITH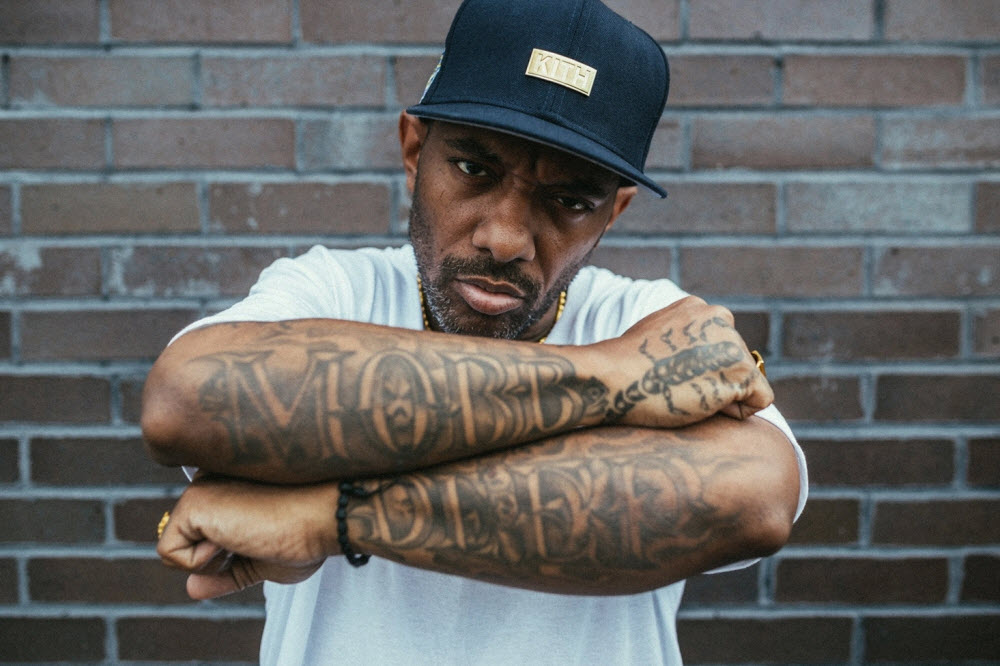 Supreme x Knicks – We all know how enamored Supreme is with the Yankees, but I'm a Dodger fan, so we can just fuck that collaboration and move on to Supreme's second best move: The Knicks. One of the most fierce teams in the early '90s were the New York Knicks. They had a scrappy guard by the name of John Starks, while Patrick Ewing and Bill Oakley were in the back court. These guys were straight bruisers and ready to do damage on both ends. Supreme paid mad respect to this rough-and-tumble basketball team with mesh basketball jerseys and a graphic T-shirt. While most brands were happy with cheap practice jerseys, Supreme went in with the tackle twill numbers and the beautiful two-two piping along the neck and armholes. This is how Supreme built their reputation. They relied on quality and love to sell their goods. These jerseys sat on the racks. No skater was going to drop a hundy on a Supreme jersey—and Supreme did not care. This was for the dudes that were down with them and New York anyways, and if you can't part with the greenback, then fuck off. The jerseys are worth a lot more now, and what Supreme did is an example of branding that can be a case study at Harvard.
Source: Supreme Addicts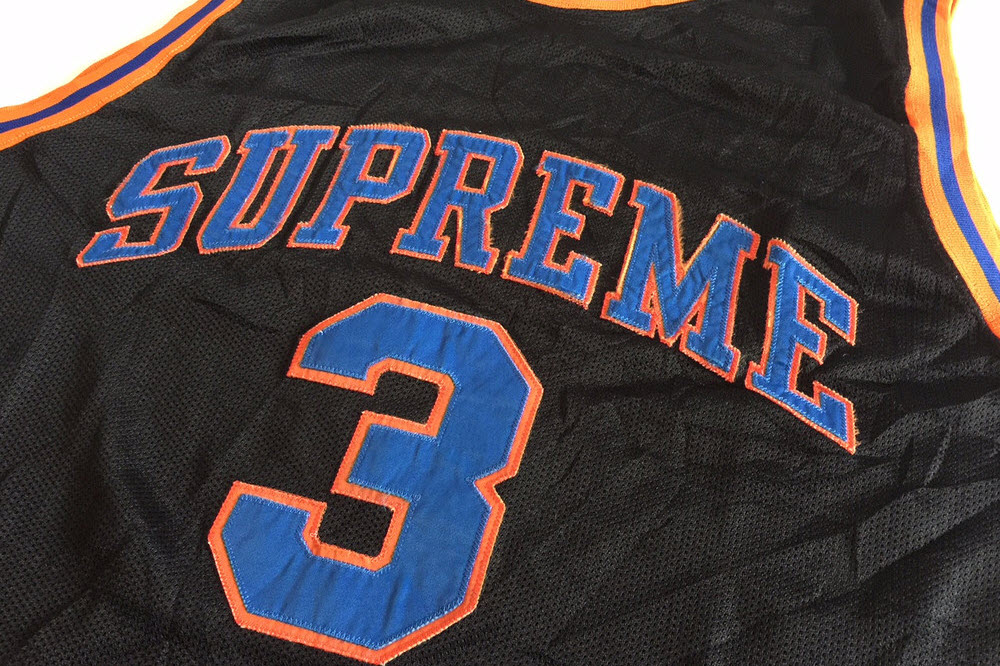 The Hundreds x Lakers – Five years ago, Kobe Bryant was injury free and dunking over defenders. The Lakers were on the hunt for their second consecutive World Championship, and battling against a stacked and experienced Celtic squad. Here were two teams that shared an exciting past. Remember when Kevin McHale clotheslined big Kurt Rambis? Or how about when Magic sealed game 4 with a running hook shot with 2 seconds left? The Hundreds remembers, and went in hard with a limited edition Adam Bomb graphic T-shirt for ticket holders. Using the iconic purple and gold, the message was simple: "Get Up! Stand Up!" This was a clear shout out to the mob in the 300 section. The real die-hard fans, and not Kardashians tweeting and taking selfies in their courtside seats. The best part was that this T-shirt was completely free. Bring in your ticket for the Western Conference semi-finals against Houston, and the tee was gratis. How cool is that?
Source: The Hundreds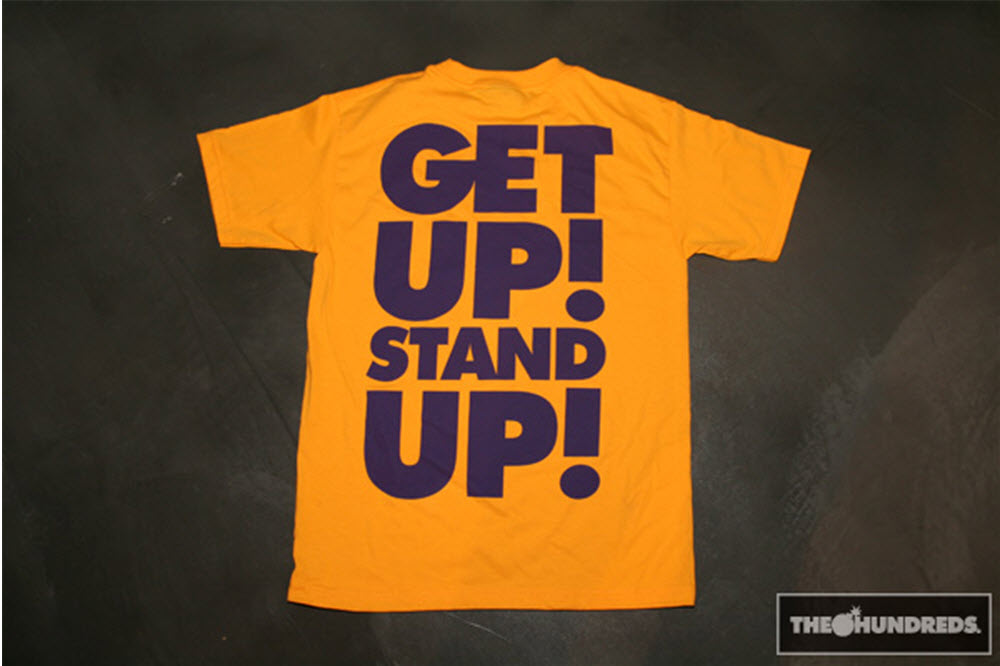 The Hundreds isn't going to just stop there. With representation along the left coast and the east, a special project with adidas and the NBA is in the works. Peep the depth of The Hundreds loyalty here on The Hundreds' Instagram and soon on thehundreds.com.
***