Oh yes. We are so proud to present another round of our free monthly concert, Spitset—going down in Los Angeles on Sunday, May 29 from 2PM – 7PM. That's right, that means this'll mark our first daytime Spitset—and it's still totally free. Come and enjoy the free drinks and funky, West Coast block party vibes with DJ sets by Chuck Inglish, Polyester the Saint, and Alexander Spit. Why? 'Cause NO WORK ON MONDAY.
If you plan on making it out, RSVP for address at thehundreds.com/spitset.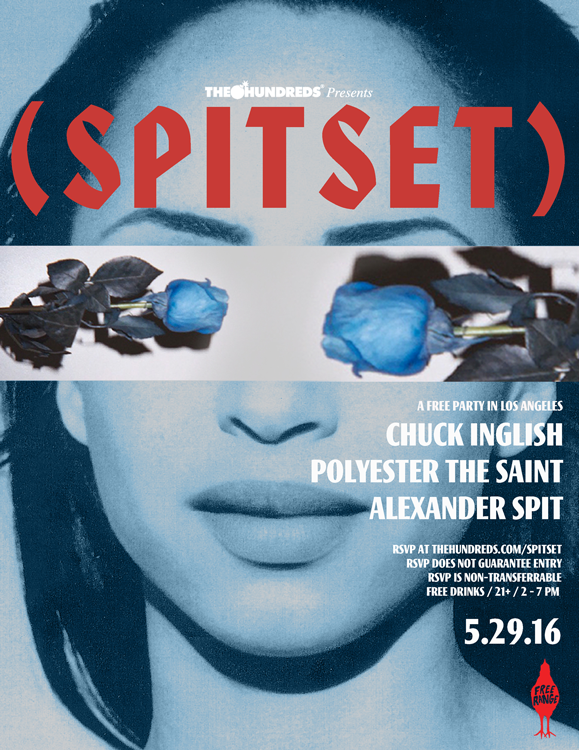 Scenes from prior Spitsets:
FREE SUNDAY #SPITSET w/ @Chuckisdope, @POLY3ST3R, and @AlexanderSpit // RSVP: https://t.co/4eJTdZLhOJ pic.twitter.com/Yn4IlXtF4q

— The Hundreds (@thehundreds) May 27, 2016

And to get yourself in the right frame of mind for the party, catch up on Chuck Inglish:
And one of our editor Alina's favorites: Polyester the Saint.
And a shot from our last Spitset to remind you how fun this stuff gets: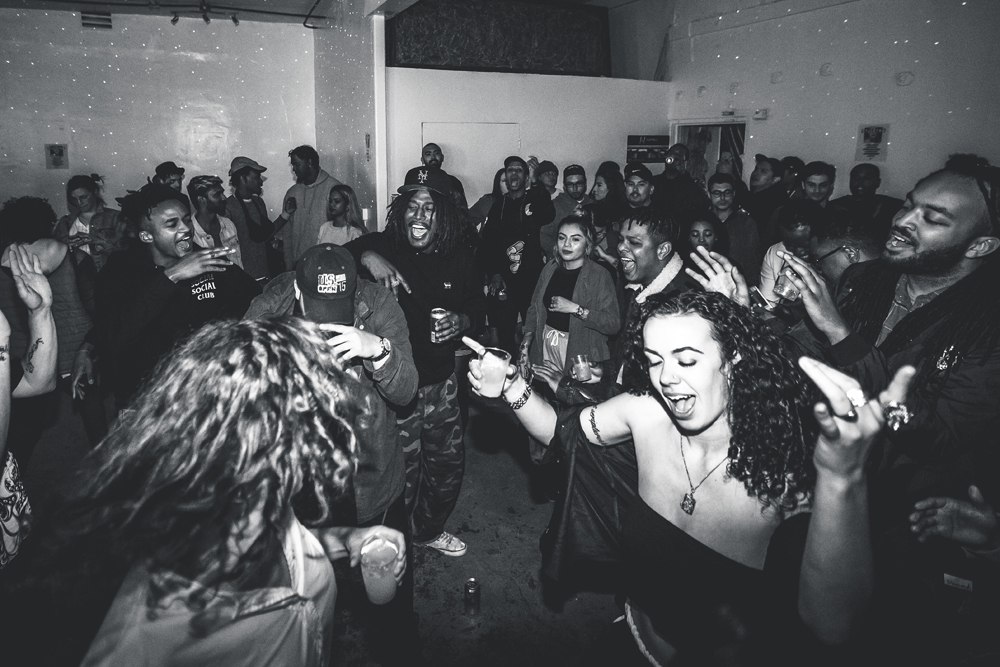 ***
Follow Chuck Inglish on Soundcloud, Twitter (@chuckisdope), and Instagram (@oldinglish).
Follow Polyester the Saint on Soundcloud, Twitter (@poly3st3r), and Instagram (@poly3st3r).
Follow Alexander Spit on Soundcloud, Twitter (@alexanderspit), and Instagram (@alexander_spit)