"GIRL SCHOOL" is a column by Yasi Salek of Cultist Zine & Crying Magazine that's here to school us on all the women we need to get to know – right now.
Like today's subject, I DJ sometimes too. My prized record possessions include the self-titled Third Eye Blind album and a square UK import Gin Blossoms 7 inch, which is probably why, unlike today's subject, I do not often get asked to DJ Vanity Fair photo shoots or HBO's Girls wrap parties or to go to tour with Childish Gambino or Little Dragon (there is no accounting for taste). Samantha Duenas, better known as SoSuperSam, does not to my knowledge own ANY Gin Blossoms vinyl, however she is one of the most sought after DJs in town (and around the world, for that matter), thanks to her coveted ability to finesse the perfect party with tunes that range from the hot new up-and-comers to tried and true classic R&B jams, plus a few other tricks she keeps up her stylish sleeve.
I asked the gorgeous and talented Duenas some questions about how she got to be the go to DJ of choice for both the luxury elite and the lovers of the freak dance.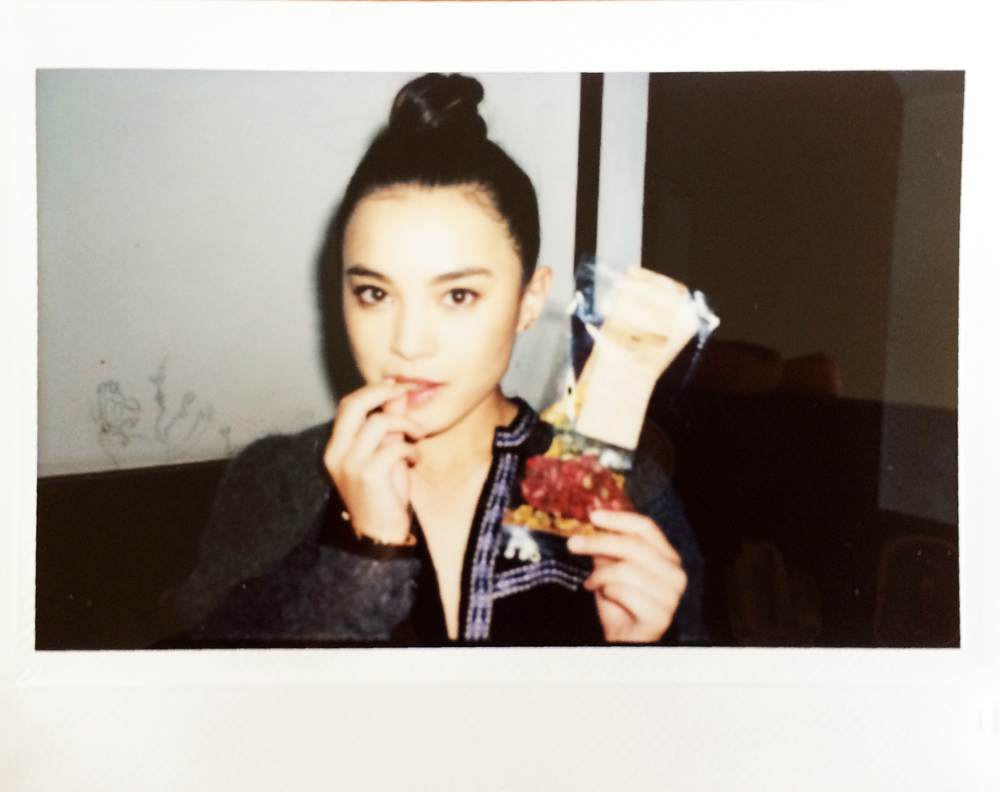 YASI SALEK: I know this is the #1 worst question in the history of interview questions, but I also know that all the readers who undoubtedly worship the ground your tiny feet walk on are dying to know: how did you become a DJ in the first place? It's not exactly something you majored in at university, I'm guessing.
SOSUPERSAM: I grew up around a lot of DJs, be it family members or friends or boys I had a crush on. I attempted to get into it when I was in high school but it was pretty difficult since I had no money for equipment, no car to get around, and the idea of hanging out with a bunch of boys in a garage playing music yielded a huge side eye from my mom. I put the hobby on ice until about 2008 when I was super bored and unfulfilled at my 9-5 job and wanted a new creative outlet. I got some used equipment and called up my dj friends to teach me the ropes. I practiced for almost a year before I played in public. I only meant for it to be a hobby and maybe a little extra cash here and there, but holy shit, here we are.
You have an eclectic musical palate, which is part of what makes you such an incredible DJ, but you definitely seem to favor R&B jams. How did you first get into R&B? What's so special about that genre to you?
R&B is how I fell in love with music. My mom would have Vh1 playing every morning while she did her hair and I would sit transfixed eating Pop Tarts and watching Mariah Carey and En Vogue music videos before school. R&B was the anthem of my teen angst, every crush, every dance, every heartbreak had a love song attached to it. I used to trade slow jam mixtapes with my friends like baseball cards, and sing R&B songs on pager voicemails. I love all kinds of music, but R&B will always be my first true love.
You throw a monthly R&B party called 143 in Los Angeles. I have a 143 tattoo. Coincidence? I think not. (Really it just means we're very old and actually had and used pagers, undoubtedly clipped upon our belt loops, once upon a time). Can you tell us a little bit about this event?
Noooo way?! I need to see this tattoo of yours. I love that you know what 143 means. We have a young audience who is enthusiastic about the music but doesn't know the reference behind "143" so that's our tell.
So "1-4-3" is pager code for "I love you" because "I = 1 letter, love = 4 letters, you = 3 letters." things were much more sophisticated before texting. The spirit of our party is based off of that sentiment. The music and the love songs attached to the pager era. We throw 143 in LA every last Wednesday of the month in Silverlake and it's an R&B fantasy sweat fest. We're going on 3 years now, and have taken the party to other cities like New York, San Diego, Seattle, and hopefully soon the rest of the world.
"I ONLY MEANT FOR IT TO BE A HOBBY AND MAYBE A LITTLE EXTRA CASH HERE AND THERE, BUT HOLY SHIT, HERE WE ARE."
Was there ever a time in your DJ career that you felt like you wanted to give up, throw in the towel, and go work at Starbucks?
YES. I have a degree in Economics and tons of work experience in other fields, so I've had a taste of job security, a steady paycheck, health insurance, and endless office supplies. I would be lying if I didn't yearn for that life again sometimes (especially the office supplies). But never enough to throw in the towel. I really have the best job ever.
What was the first moment after you started DJing when you felt like, okay wow, I am actually doing this, I'm a real fucking DJ?
There's this party called the Do-Over that I would go to religiously (coincidentally it happens on Sunday afternoons much like church). All the best DJs in the world would fly in and play. I would watch all the DJs and study them and daydream about one day being asked to play. I got a call from the party in 2013. I had been djing for 4 years already by then, but for me, that is when I felt validated and real. I cried for 4 hours after I got off the phone.
This might be the same answer, but can you point out some ultimate highlights of your career thus far?
Definitely playing legendary parties like the Do-Over and Low End Theory. Getting to DJ for Annie Leibovitz because it just doesn't even sound like a real gig. Playing at Coachella's Heineken tent this year was major major major.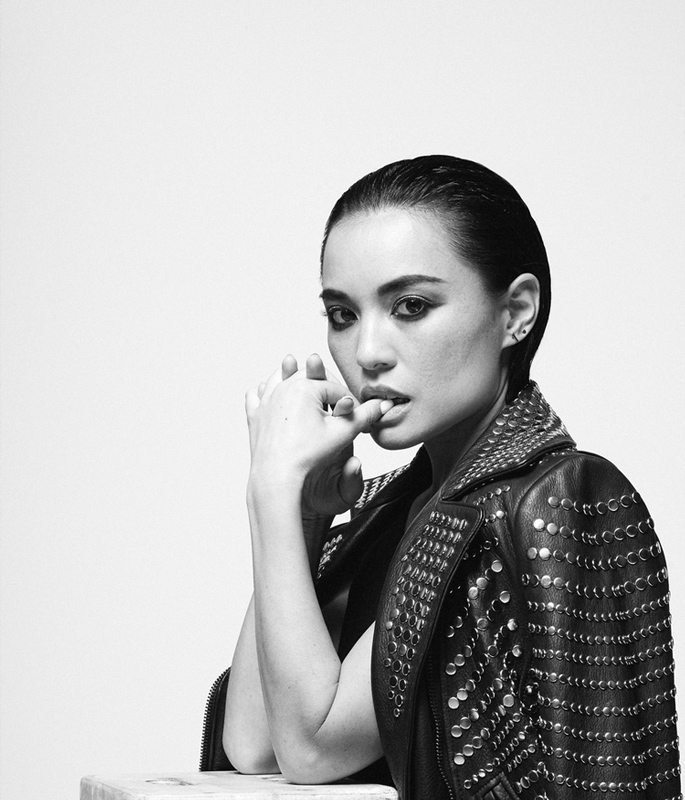 I'm going to list five of my many emotions I feel throughout any given day, and can you match them with a song you would recommend to complement the feel?
SAD: "Glory Box" – Portishead
HUNGRY: "Lollipop" – Lil Wayne
IN LOVE: "Time: The Donuts of the Heart" – J Dilla
IN LOVE WITH MY DOG: "Coco" – O.T Genasis, assuming your dog is named Coco.
JOYFUL: "Int'l Players Anthem" – UGK and Outkast.
Who are ten dream guests, living or dead, you would like to attend a magical party you are DJing in the sky?
Notorious BIG, Stevie Wonder, Drake, Ray Eames, Chick Hearn, Aaliyah, Jamie xx, Missy Elliott, Rei Kawakubo, and Ilana and Abbi from Broad City (I realize that's 11).
I read that you're starting to get into producing and also singing projects this year. Can you tell us a little about what made you want to get into those realms, and a teaser of what kind of music we can expect?
I'm still experimenting and learning a lot. I grew up singing and I want to tap into it. Producing is not easy, I'm trying to get better at it every day. I'll be ready to share soon.
Lastly, can you list off any other women who are currently killing it and that we should all know about?
Nina Las Vegas in Australia, Kitty Cash and JSMN in New York, all my girls on Soulection.
::
You can follow SoSuperSam on Twitter and Instagram, and keep up with her via her website.