One of the raddest things I have seen firsthand is the influence skateboarding can have on one's life. From their outlook and approach to things. The ability to take that same feeling from skating and then be able to apply it to another interest or part of your life can be challenging, but I think it is finding that common link between the two. This brings me to my buddy Casey who I met by my frequent visits to Val Surf in North Hollywood. He is probably one of the most passionate people I have met in recent times in the world of skateboarding. Whether it be a positive influence on the kids that come into the shop or even when he is out skateboarding, you can see he really loves it. For the past few months, he had been mentioning to me that he got into Muay Thai Kick Boxing. Seems he found an awesome facility in North Hollywood in the form of Muay Thai of America. When these conversations came up in regards to it, he spoke so highly about his experiences, you couldn't help but want to check it out. I finally took him up on one of his invites to stop by a class. So on a Wednesday morning I found myself heading over to NoHo to witness this firsthand. Thankfully everyone was cool with me hanging around and snapping some photos.
Gearing up.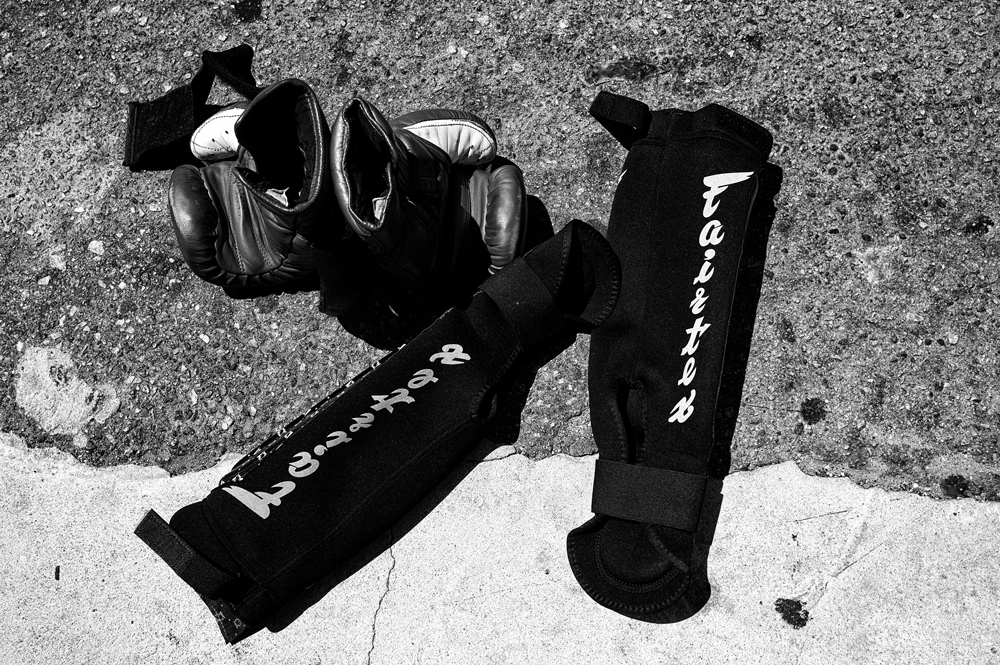 Wall of Fame.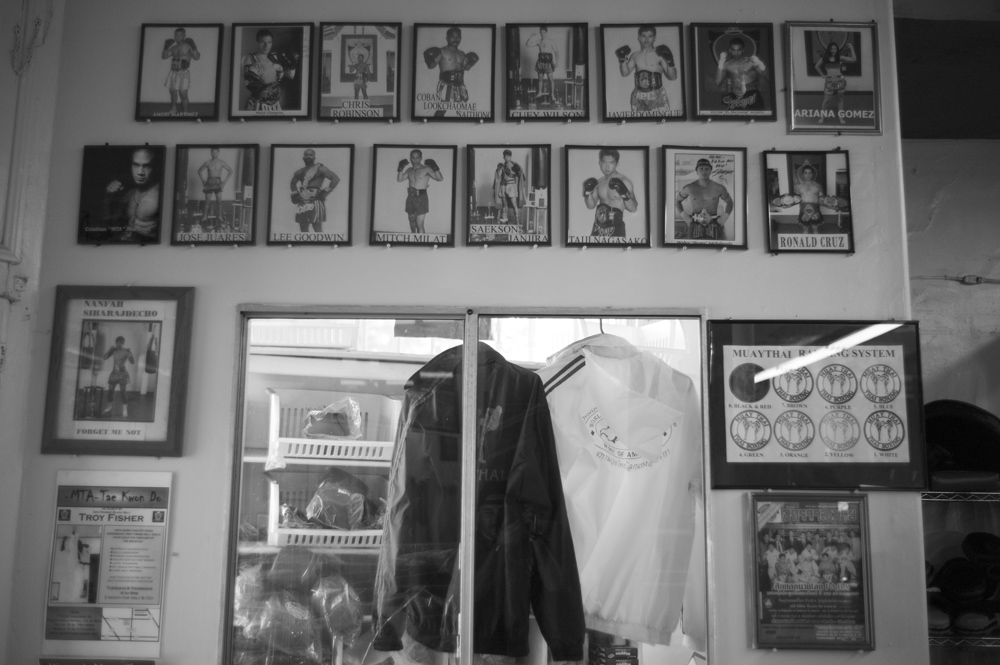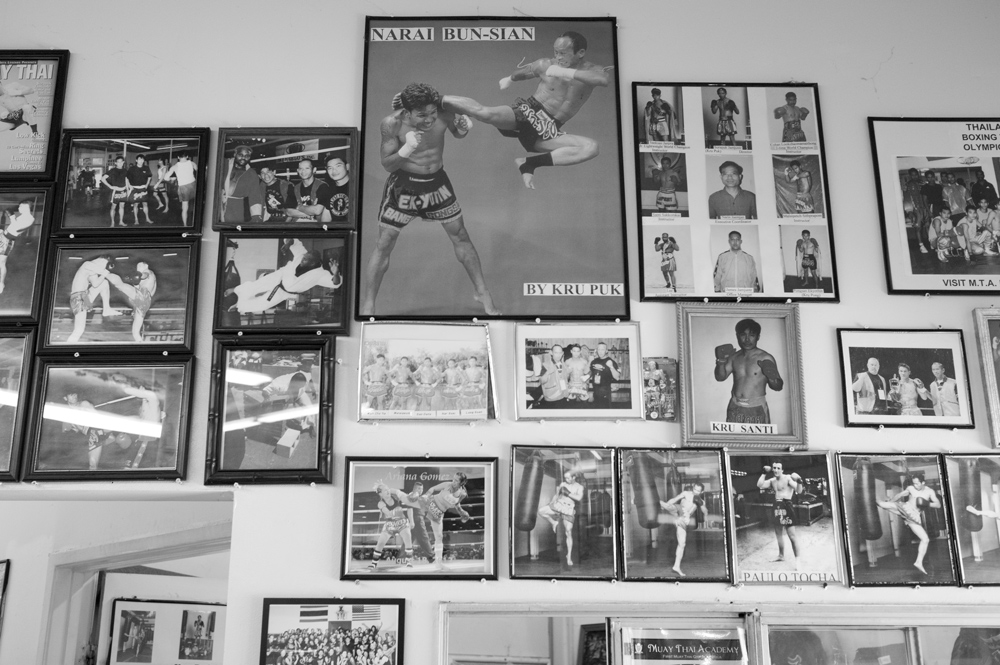 Jean-Claude Van Damme doe!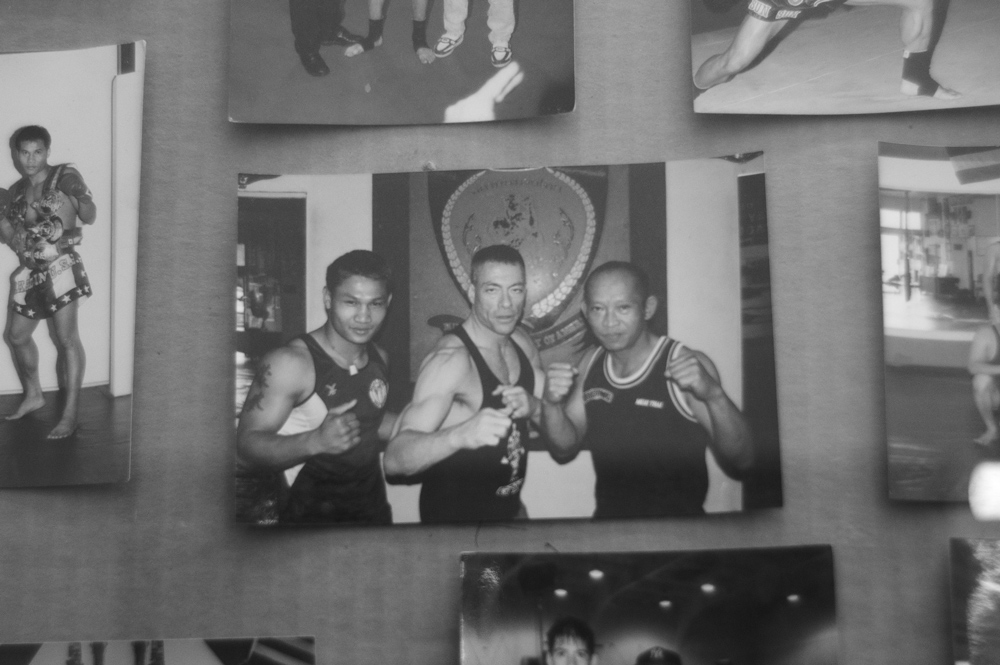 Pads for days.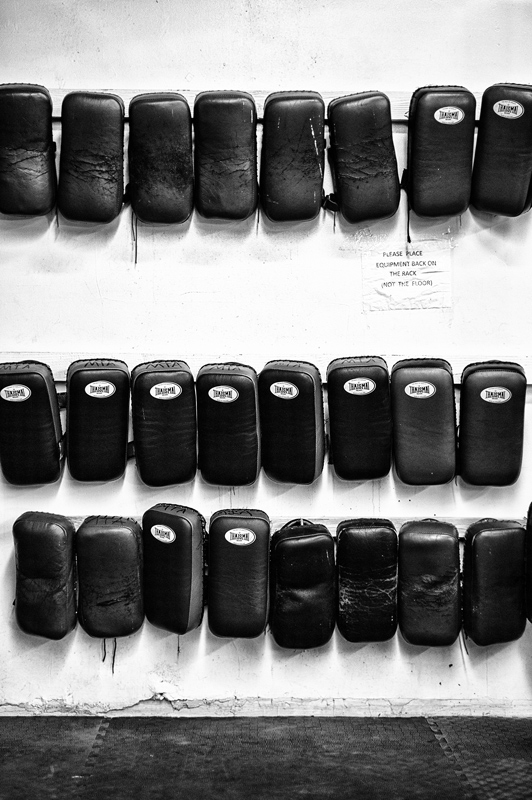 Casey putting.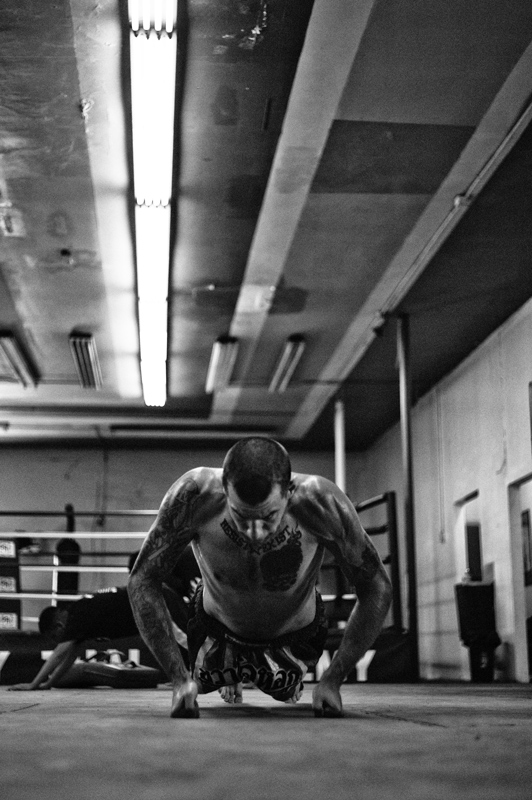 The part where the instructor Gabe was beating Casey in the abs looked gnarly as fuck.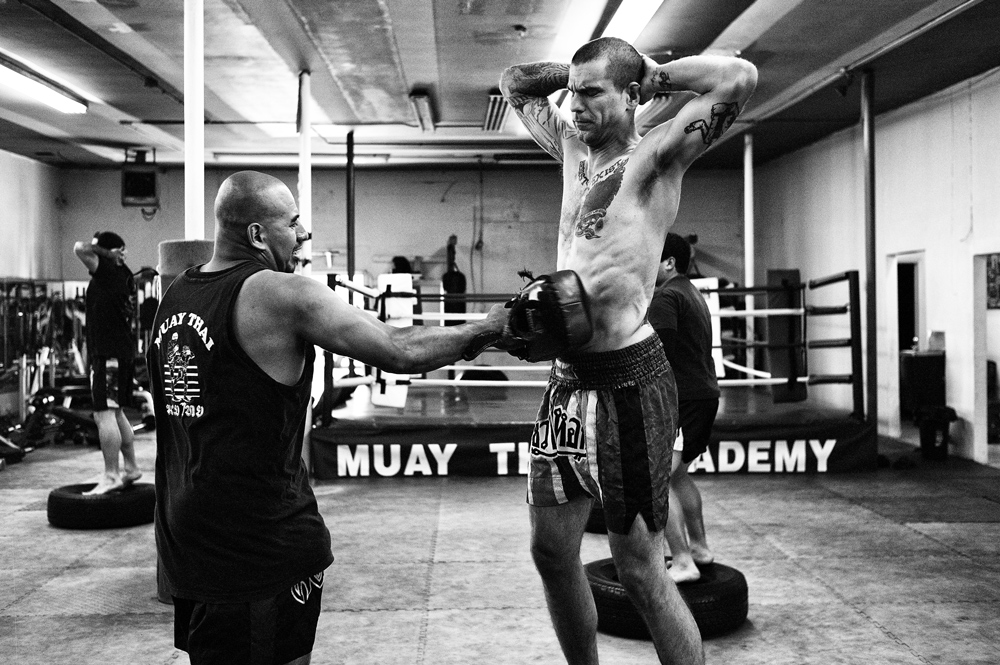 And for those who don't know, Casey is really into WWF if you can't tell from this pic.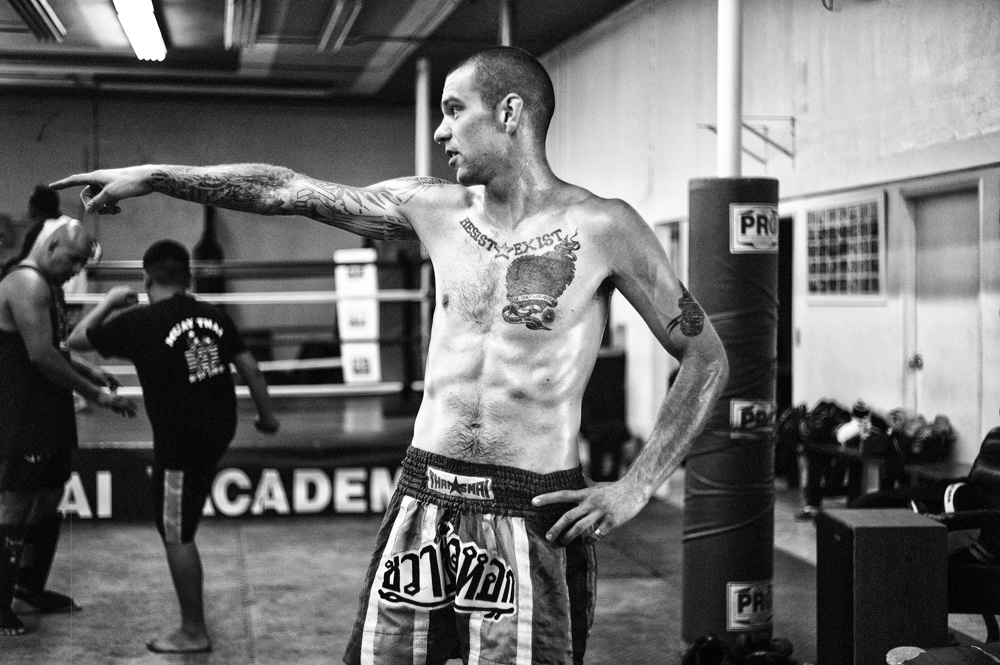 One element that was awesome was seeing people work together. For such a physical sport, communication and encouragement was clearly obvious with the classmates.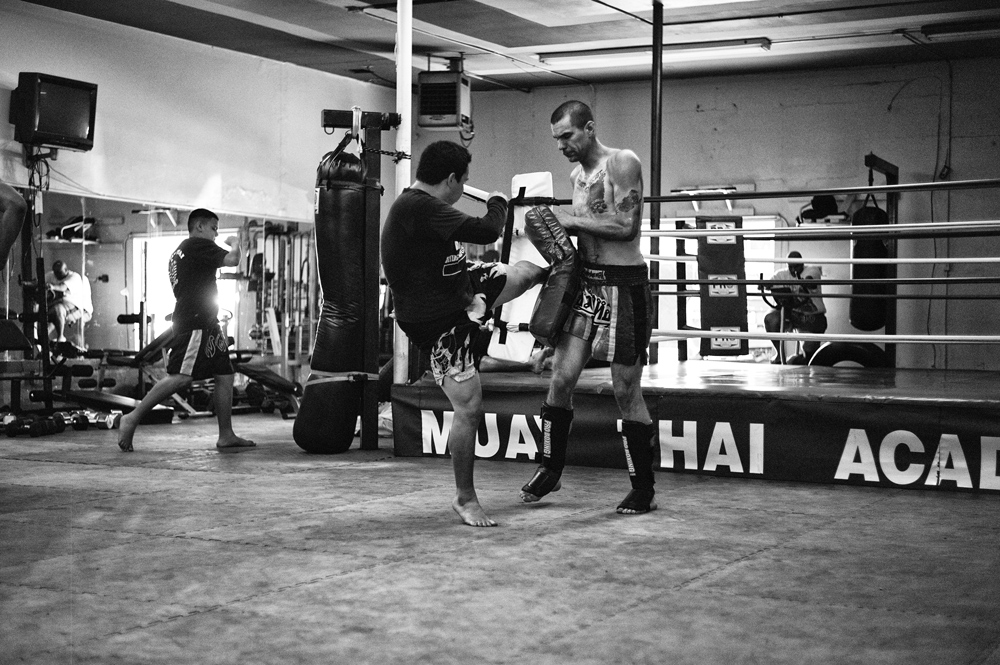 Gabe working with a student one-on-one.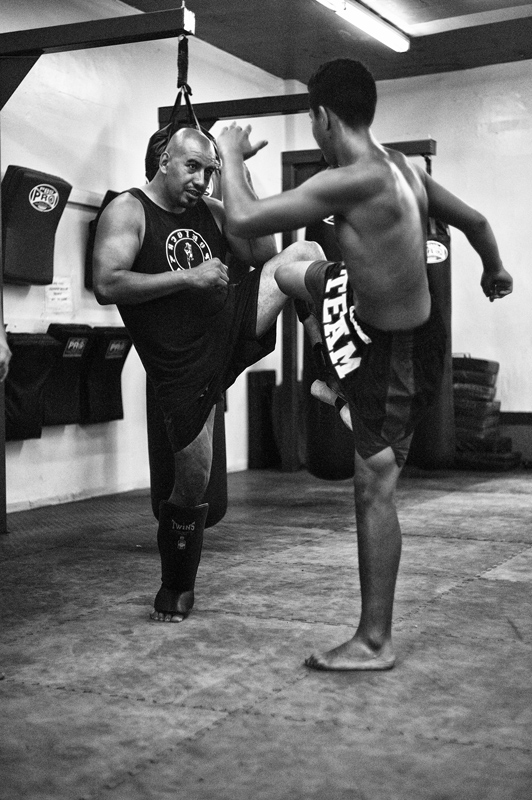 It was pretty awesome to go from skating with Casey one day to seeing him throwing punches and kicks as well as blocks in this setting.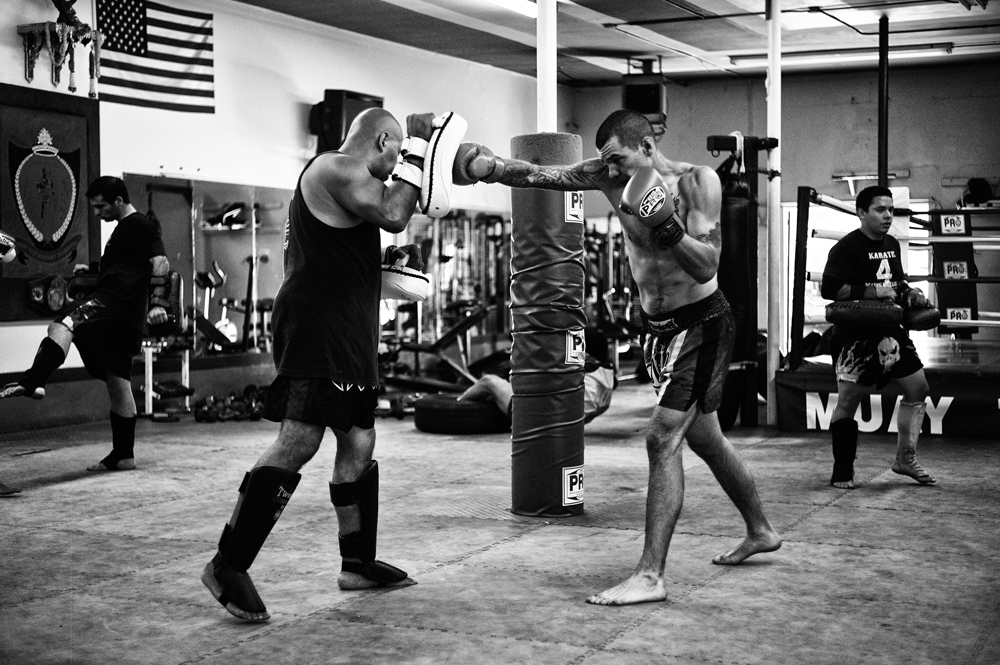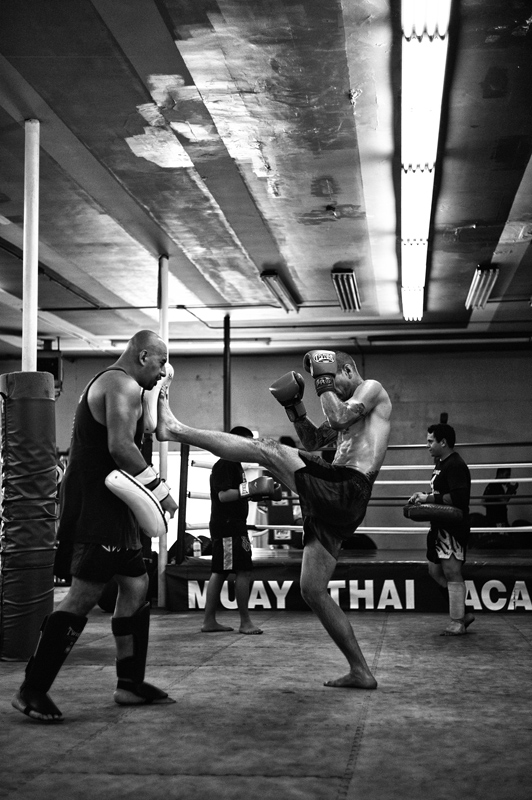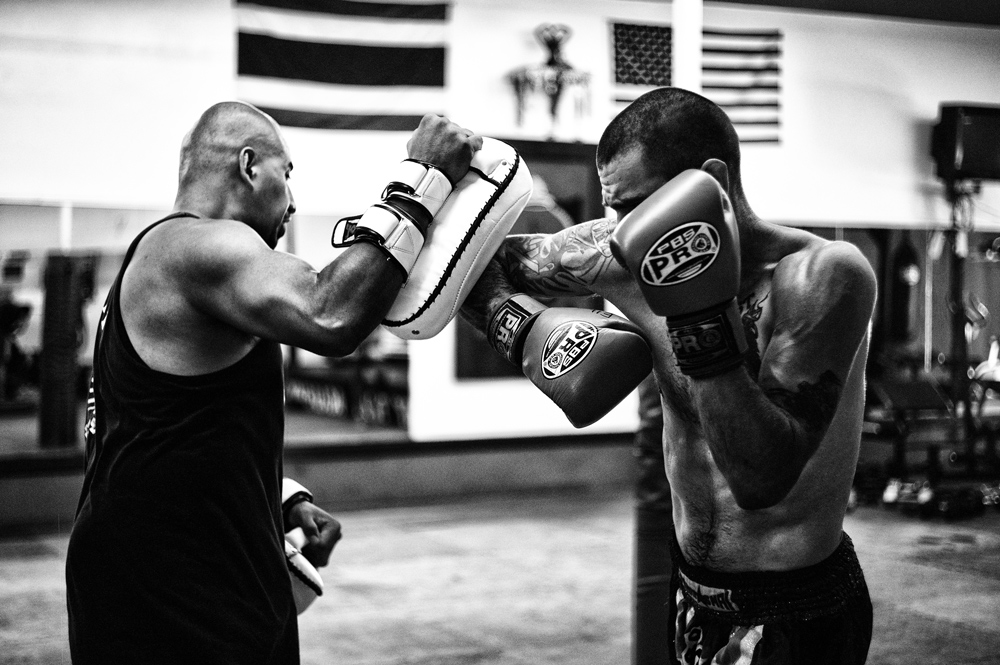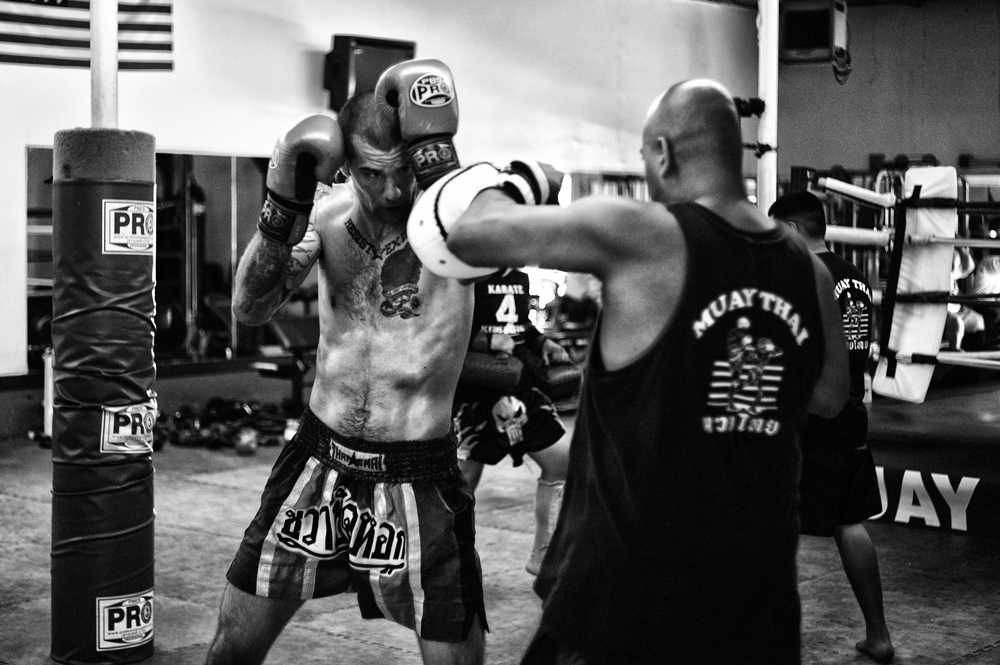 Seeing the kicks go down during this session would definitely have me second guess messing with anybody from this class.