We live in musically-expansive times. On one end of the spectrum, the Web and social media have completely democratized the influence of independent artists and their respective followings. Music from the most remote and/or unknown acts are now as accessible as an Internet connection. In the same token, since companies and services like Amazon, Apple Music, GooglePlay, Spotify, and Tidal have caught up with the post-Napster music pipeline, this accessibility is also a superhighway for classic music industry mechanics.
In limbo—between the depths of grassroots notoriety and the heights of a mainstream breakthrough—is the purgatory of the modern-day artist. The same goes for vocalists, MCs, and producers alike. Though the tools for emancipated distribution exist, they are by no means a free ride to the top.
Ask 25-year old Texas-born, New York City-based producer Shy Guy and he'll school you himself on where the road to recognition has taken him. Not that he is or isn't there yet, but he'll more so tell you about the internal journey that is still transpiring. So far, it's involved a sort of school-of-hard-knocks approach to foot-placing inside the industry door. The kind of savvy that's allowed him to working on projects like Joey Bada$$'s breakout "1999" mixtape; critical acclaim from the likes of Pitchfork, Fact Mag, and The Fader; and his own brand of artists that he's personally developed like JunglePussy, Black Dave, and Le1f. When I sat down with the humble and knowledgeable beatsmith at his Chinatown, New York City studio, his work ethic, influences, and forthcoming goals were clear—it's evident that there's still more to be done. You'll read for yourself that, although "Shy" by name, Alex Govenar has a got a lot more going on inside and out.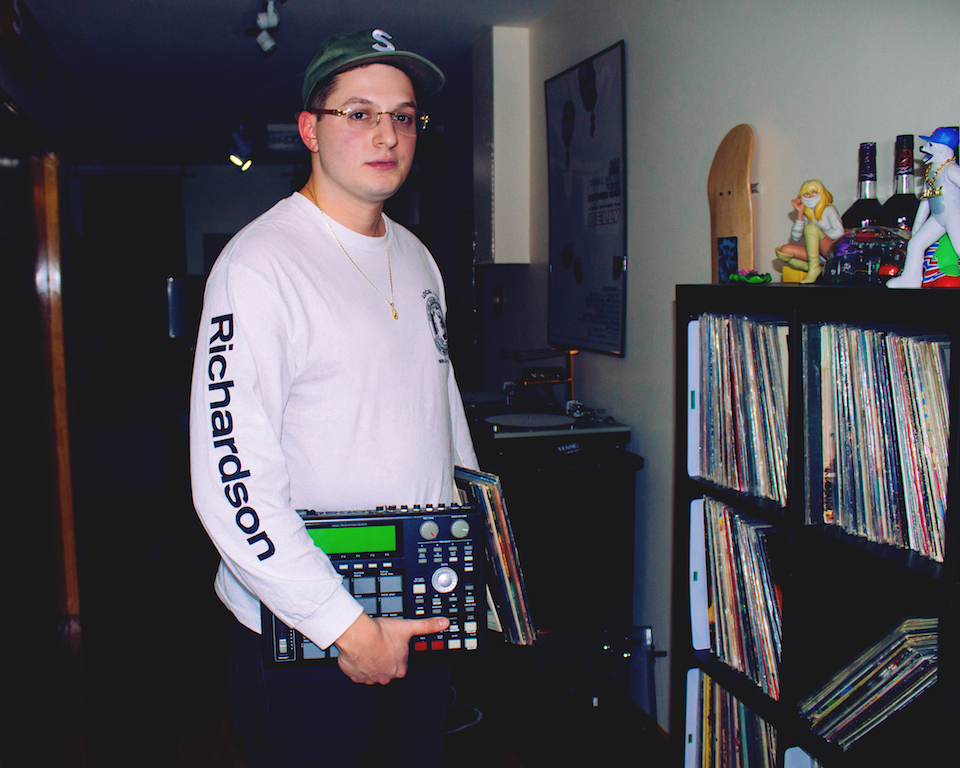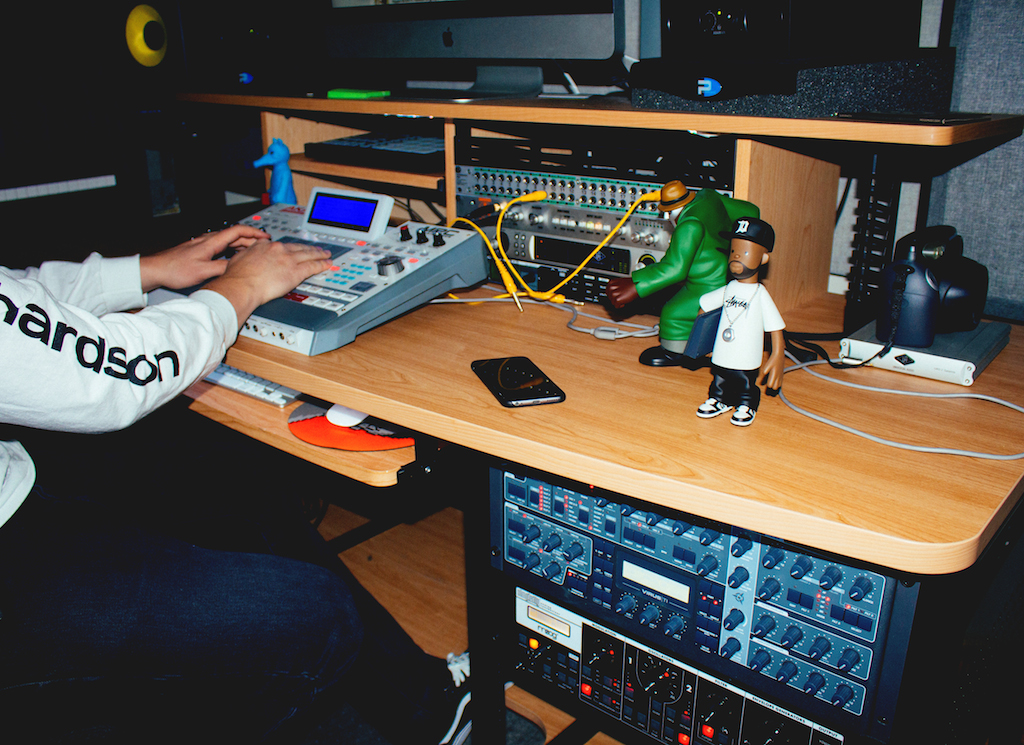 So this is the new studio? How long have you been in here and why the move from your last one?
I moved in about a year ago. My old studio used to be on Bowery, above a travel agency. It's much better not living where you work because it gives you that separation and you're more productive.
Tell me a little about the equipment here, are there any changes with this new place?
I got some newer speakers. I can demo mixes between two sets of speakers now and compare [sounds]. I also have a full-length keyboard that I didn't have before. And the acoustics, the way it's set up now, the whole room is a vocal booth.
These lights are cool.
The light situation is for artists, to put them in the right mood. It's to have good energy in here. My curtains are also a blue velvety material that was inspired by David Lynch's "Blue Velvet." With the lighting, it evokes that film.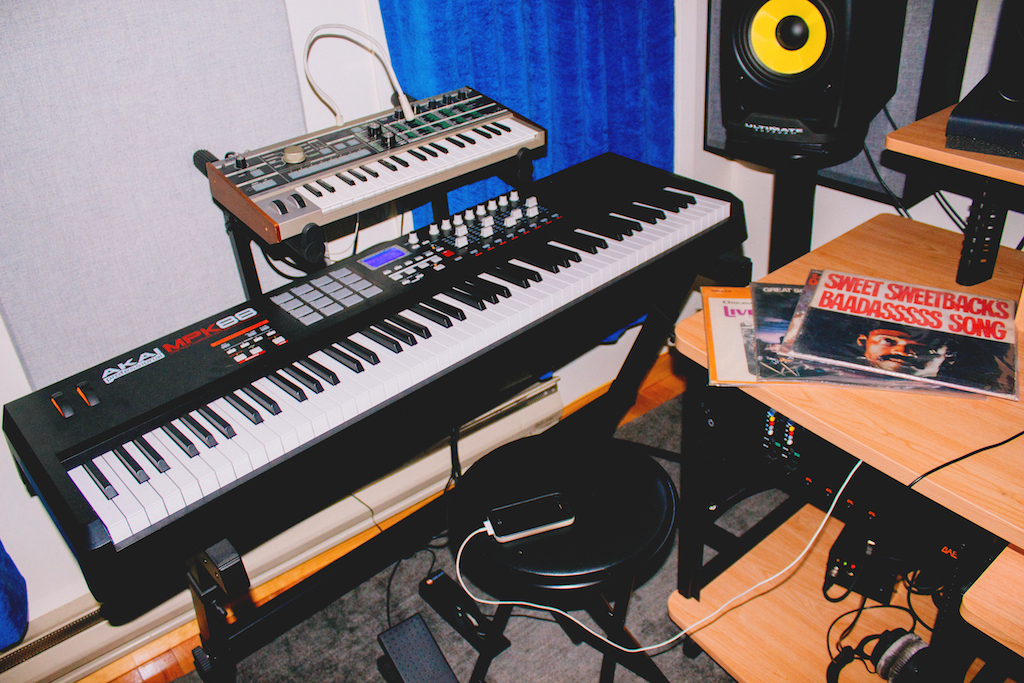 I've read that you studied engineering before getting into production. How does that help your music making?
It helps me with my production to know that stuff. I took some classes over at NYU and learned with some really sick engineers. Bob Power taught me some stuff. He's engineered for Erykah Badu, The Roots, A Tribe Called Quest, and others. The class that I took the most from was with an engineer named Kevin Killen, who's worked with U2. Although that's a completely different genre, he's one of the original engineers to start mixing everything digitally. So he's got techniques in the digital environment that derive from analog. That's what has really changed the way I mix songs now.
How did you get involved with the Joey Bada$$ "1999" project?
I feel like I've had some really legendary underground New York moments at my old studio, and they're still happening now too. I recorded about 25% of Joey's mixtape there, I did master the whole project there. Steez recorded as well and that was amazing. R.I.P. [Capital] Steez.
"I GREW UP IDOLIZING NEW YORK RAP. WU TANG, GRAVEDIGGAZ, AND OBVIOUSLY TRIBE AND DE LA."
Tell me more about that "underground scene." Who were some of the other people that would come by and how has that affected the reach of your work?
Mykki Blanco, Le1f, JunglePussy, Black Dave, Ian Isiah, some of the people from Hood By Air. I had all of these creative minds coming through my old studio and now I have it here. Having a place like this is so key. I strategically set it up because you have the skaters, the artists—it's where all the tight creative young people come together. Though a lot of people might mostly know me for work with Black Dave, my work with acts like Le1f has gotten me known in places outside of the country, like the UK. Having a lot of different outlets as a producer is beneficial. I feel like I get a good foot in every scene like that.
You're originally from Texas. What made you move to New York City?
I grew up idolizing New York rap: Wu Tang, Gravediggaz, and obviously Tribe and De La. I also realized that some of the more contemporary music coming out of New York was really embracing the Texas sound that I grew up with like UGK, Three 6 Mafia. Although I was doing more boom-bap stuff at the time, I was still able to bring those influences here to New York and people have really embraced that.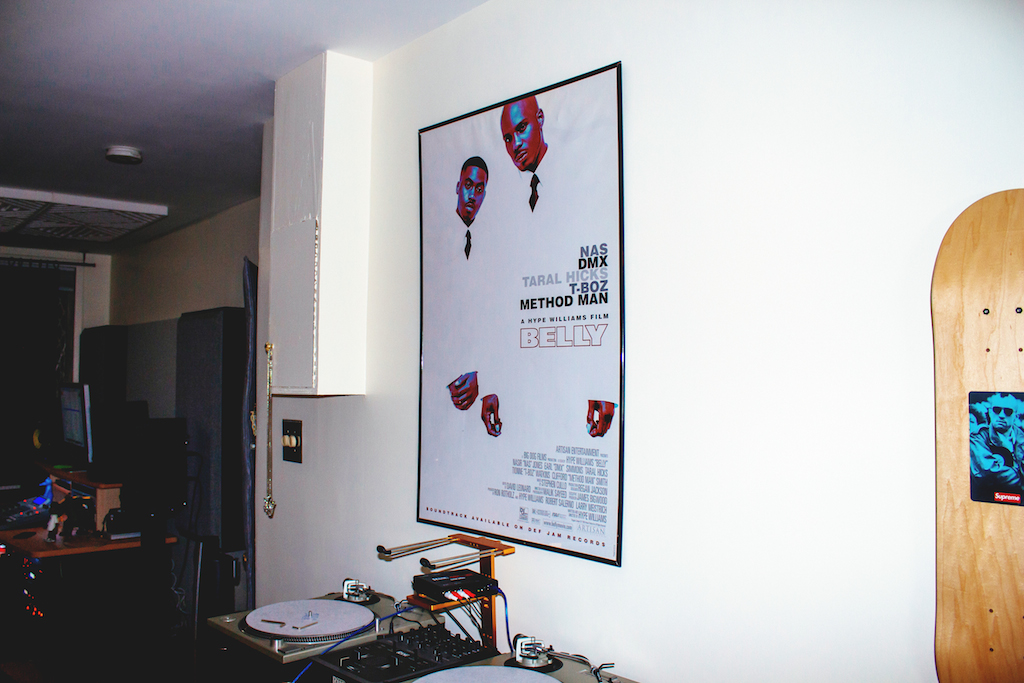 How does that mashup of different sounds influence you?
I really appreciate old school style production, but I really want to push the culture forward, so I like finding new things to sample. You get known for a signature sound depending on the things that you sample. De La Soul was taking hippie records and psych rock, which molded their sound on the 3 Feet High and Rising record. I want to do that, but sample things that nobody's sampled before, like stuff from art house movies, horror movies—which I'm a big fan of. I like to have that connection to the past, but also don't want it to sound necessarily dated.
I got put onto that Know Wave Radio chopped n' screwed mix you did a while ago. I was surprised that it contained a lot of East Coast tracks.
DJ Screw didn't just Chop N Screw Southern music. It was about 60% down south music, but then he also took other records that were hits at the time. If you listen to his tapes, there would always be at least one Tupac record. He would screw Biggie stuff too. He was using stuff from other regions—that inspired me to do a whole set like that.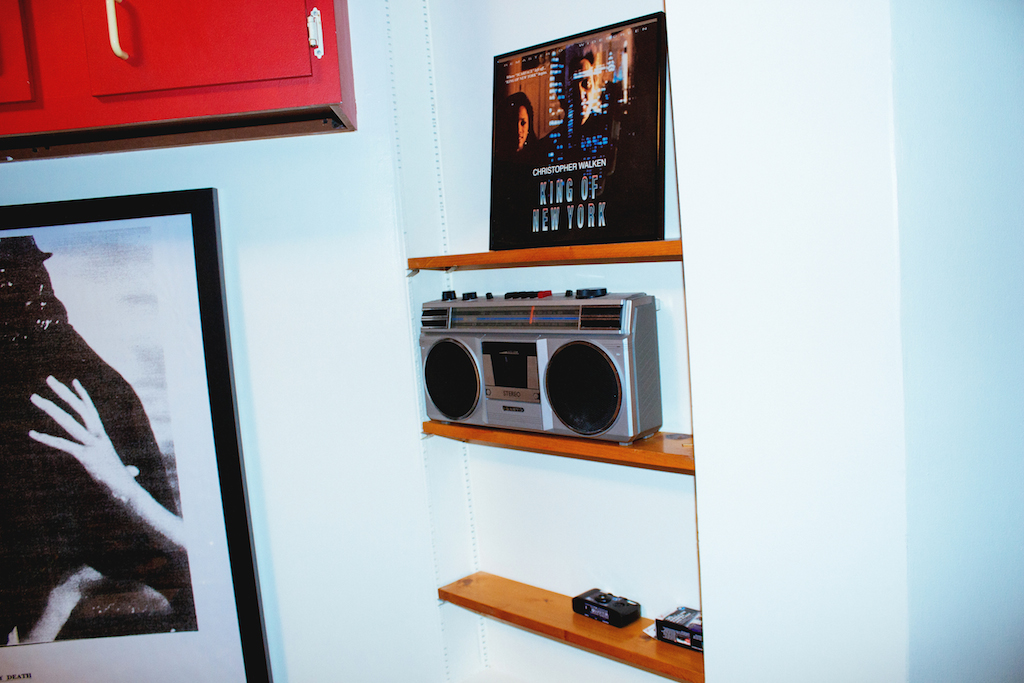 What's the energy like in the studio when you record with artists?
Each artist is different. I'm a control freak during sessions and usually have an idea in my head of what a song is going to sound like. Even though my name is Shy Guy, I'm not shy about telling them what I want out of their performance.
The relationship develops over time. Certain artists will let me direct a session more and others might have their own vision of what they want, and I'll fall back a bit. Every session is different and it also varies with the song. Certain songs might evoke a stronger connection with the artist. I like to think that I have the vision, but sometimes they'll come with another vision that I never even thought of, and that's dope too. You have to allow for those moments to happen too.
JunglePussy's just-dropped music video for a track produced by Shy Guy and Roc & Mayne.
You have a particular relationship with the soundscape of JunglePussy and Le1f. Explain that a bit.
With JunglePussy and Leif, they allow me to really put my "sheen" on their tracks. It's not like I'm just engineering for them, I'm really crafting the song with them too and they're really benefiting from that.
Tell me about your work with !llMIND.
I really fuck with his drum kits. I'm really supportive of that movement with the sounds he's putting out. I'm always hoarding sounds that I can use. Even other stuff that's not so good because every piece has some potential. The wackest, weakest, flimsiest snare can be used if you put something over it like distortion or crunch. You can make something out of anything with the technology that's out. I never overlook a sound.
What producers have influenced your work and sound?
I first got into Alchemist's beats. Then I looked up his influences and those started becoming mine, like DJ Premier the D.I.T.C. stuff, Showbiz, Diamond D, and Lord Finesse, of course. DJ Premier is from Texas too, and he's considered one of the architects of New York rap. I fantasize about that same thing as someone coming from out of town that can really understand the culture and really put that kind of care into the music. I also idolized J Dilla. DJ Paul and Juicy J are also amazing producers too, not many people recognize their production. Same thing with Pimp C, he was just as much a producer as he was an artist.
"THE WACKEST, WEAKEST, FLIMSIEST SNARE CAN BE USED IF YOU PUT SOMETHING OVER IT LIKE DISTORTION OR CRUNCH… I NEVER OVERLOOK A SOUND."
How do you apply those influences to your beat-making?
I just like to soak everything in, I'll take bits and pieces from everybody. I might want to make a Timbaland-style drum pattern and only use East Coast drum sounds, then I'm gonna put some West Coast synth on that. I really like how full Dr. Dre's shit sounds. I want to cherry-pick from stuff. I think it's starting to come together now. It's not limited to any region, just like how music in general isn't anymore; it's a fusion. Some of the best music ever made was that. Herbie Hancock was like funk and jazz and psychedelic.
How would you describe the sound that you make?
I don't know how to best describe my sound aside from maybe "cinematic," because I get influenced by movie scores.
What have been some of your most recent accolades and what's currently on your plate?
I put out a project with Black Dave in 2015 called the Skate Life EP. It was released on SCION AV. I produced 3 tracks on there. I co-produced one of them with Dave Gagliardi—he plays with Trash Talk. He's an amazing multi-instrumentalist. Some of the other producers on that project were Sean C and LV who are legends that used to be part of The Hitmen, Bad Boys' in-house producers. Their credits are endless, so it's crazy to be the only other producer on the same project with them.
I'm currently working on a full length with JunglePussy, a sequel to Satisfaction Guaranteed. We're planning on rereleasing Satisfaction Guaranteed on Spotify and iTunes with more content and videos. I also have some new stuff with Le1f that's going to come out under XL.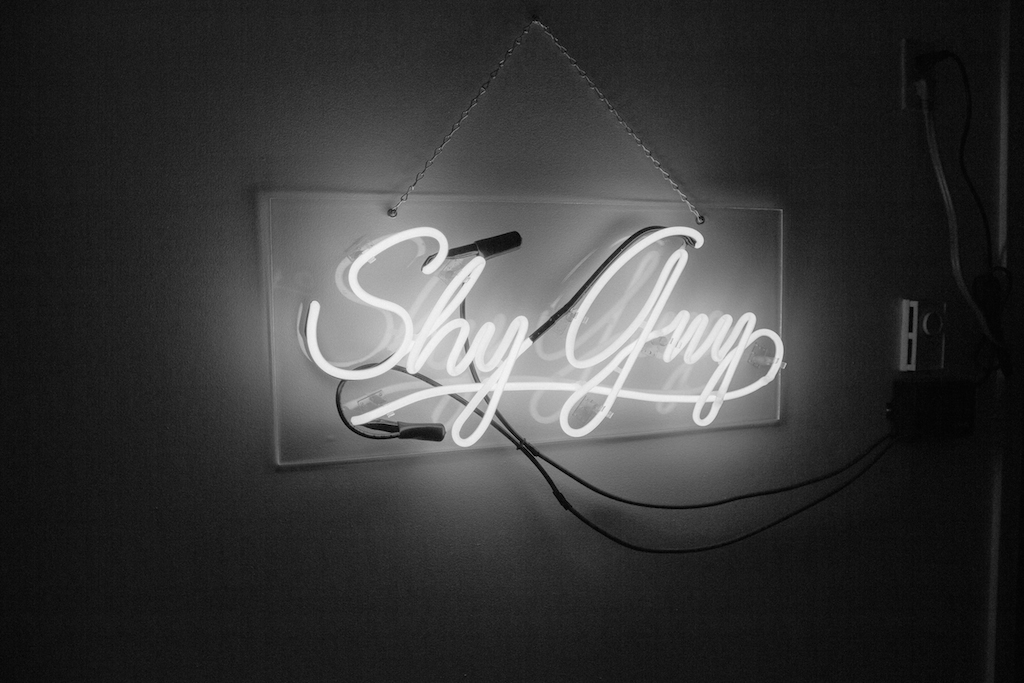 You've also been working with a Barbados-based artist named Haleek Maul on a really interesting collective project. What's that about?
Yes. He's assembled a team of producers from all over the country and they're all relatively unknown and experimental acts. I'm sort of the executive producer on this, on some X-Men type shit. They've sent me experimental loops, then I've added some big drums and given it that epic sound. I think that this project is cool because it's accessible with my drum programming, but it's also futuristic because of everyone else's melodies and textures.
I'm very excited about it. It's got some reggae and dancehall elements. He's put out stuff in the past that was much darker, and now his sound has matured so much. He's getting into singing, and it's opened up a new lane for me that is pop and on a different level.
On a different note, I hear you have an absurd vintage hip-hop T-shirt collection. Is it true?
It's true. Producers usually have something on the side that they're super passionate about and with me, it's vintage T-shirts. Now it's become a trend, but I think I snatched up a lot of good shirts before they became too popular. My collection is definitely envied. It's also a lot of movie shirts that I still come up on because not everyone's on the movie knowledge. I've got original "Kids" by Larry Clark tees, an "Evil Dead" tee, and other stuff. I love really strong graphics and when the tagline of the movie is on the back. I have way too many shirts.
It's funny because of my Instagram and social media, I feel like a lot of my followers only know me for shirts and may not know that I produce music. Because maybe it'll be a shot with me in a shirt or DJ-ing with something that catches their attention. It's weird.
Where would you say you're at "industry-wise" right now?
I really feel like my sound is industry-ready because I've only worked with artists that I've built up on my own. But because they're still "underground," I may not get the same opportunities as someone who's worked on something much more established. I'm taking a non-traditional route, but the end goal is to eventually work with a Meek Mill or someone of that notoriety. It's difficult, because oftentimes big acts don't want to take a chance on lesser-known producers for their albums. But artists like Eminem and Drake have been known to gamble on up-and-coming producers. I think that everyone is an unknown at one point, and I think that I'm still relatively unknown—except for maybe [in] downtown New York City and maybe some other places like in the UK—but I really feel like the stuff coming out of here is ready. I've gotten stuff out there and heard by big names like Lil Bibby and Drake's team.
***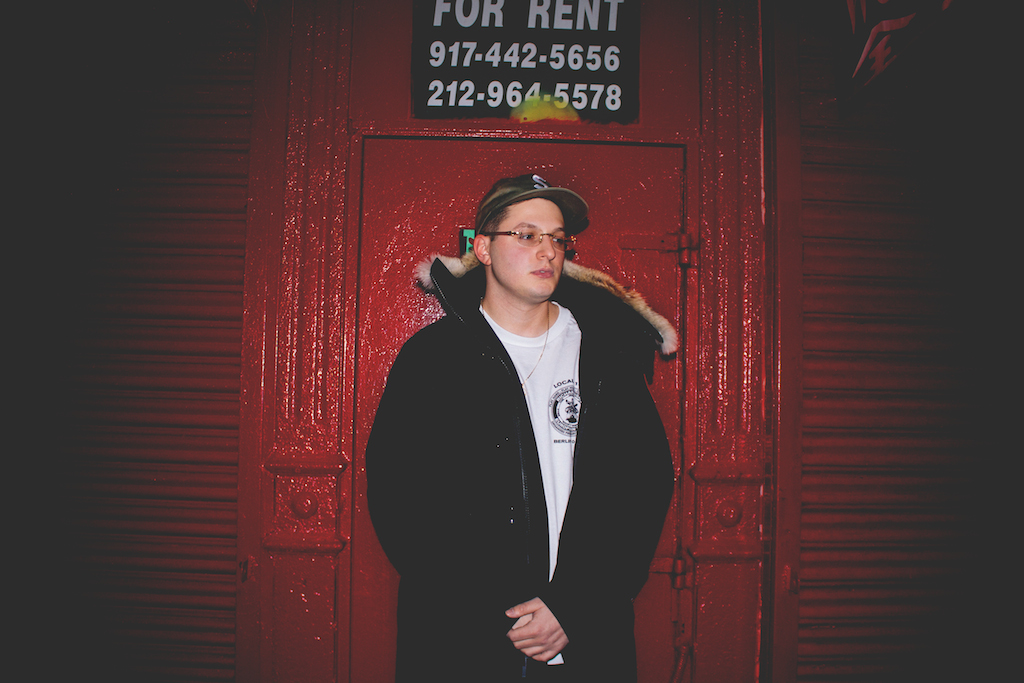 ::
Check out Shy Guy's latest sounds here and follow him on Instagram and Twitter. Photos by Rainey Cruz.