I only planned to be in Brasil for six days. Even though I knew it wouldn't be enough time, I figured I'd jam pack those days as best I could. After the Germany V France game in Rio (read my recap here), there wouldn't be another one at Maracana until the final. And now that we were in the Quarterfinal stages of the Cup, there were days of no football games at all. NO FOOTBALL?! Blasphemy. This was a horrible feeling, but also kind of relieving, because I would get to do some sightseeing.
I knew there were some places I needed to visit along with some things I had to do.
"You have to eat steak." "Drive down the coast." "Lookout for hookers and trannies." "Go to Sugarloaf Mountain." "Don't get lost in a favela"… were some of the things I was told. Among all the interesting advice I received from family and friends, the number one thing everyone said was to be careful.
In the mid '90s, Rio had one of the highest murder rates in the world against both tourists and gang members. Even though crime has decreased tremendously, the streets still aren't entirely safe. For a country that struggles with high poverty rates, gang-related crime, and corrupt law enforcement, it comes as no surprise to why safety is an issue. I'm no stranger to a "bad area" though. Living in Miami for the last decade has taught me to be aware of my surroundings. Between the extra law enforcement hired for World Cup plus my somewhat instinctive Miami ways, I never felt threatened in Rio. But you can never be naive. When I first arrived in Brasil, a story headlined of a foreigner who was robbed and found dead in a favela. What a warm welcome. I can't lie, I was a little shook.
Despite all judgment toward crime and politics, the country of Brasil is spectacular. It's diverse topography directly reflects the spirit of the Brasilian people, vibrant and beautiful with a little bit of edge. Other than gorgeous sweaty men kicking a ball around, this is what I came to see.
::
I hopped in the car (this time in my England gear) and left Copacabana for the first time…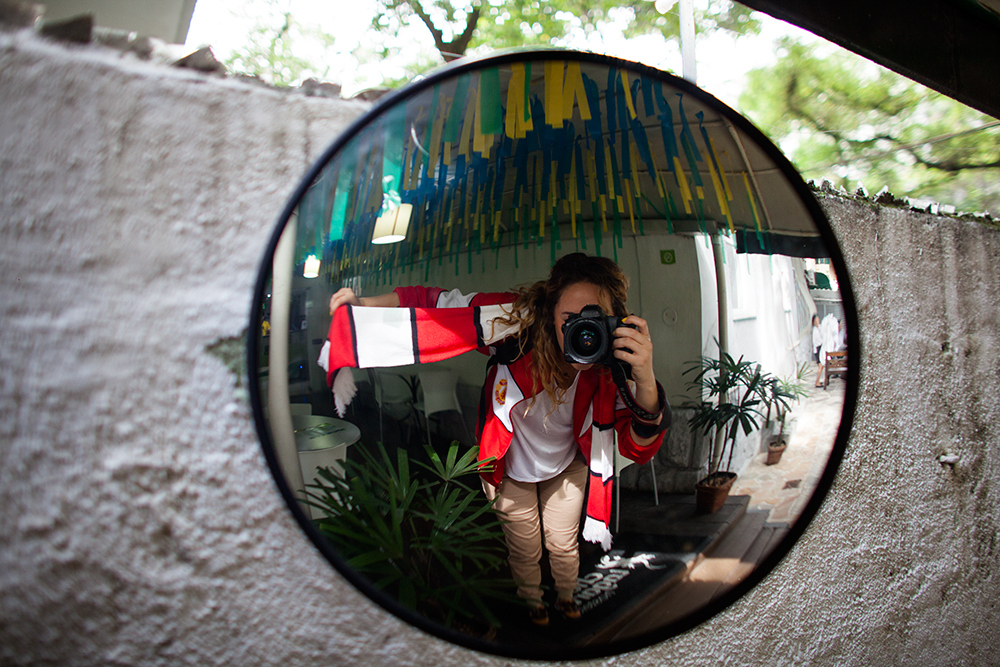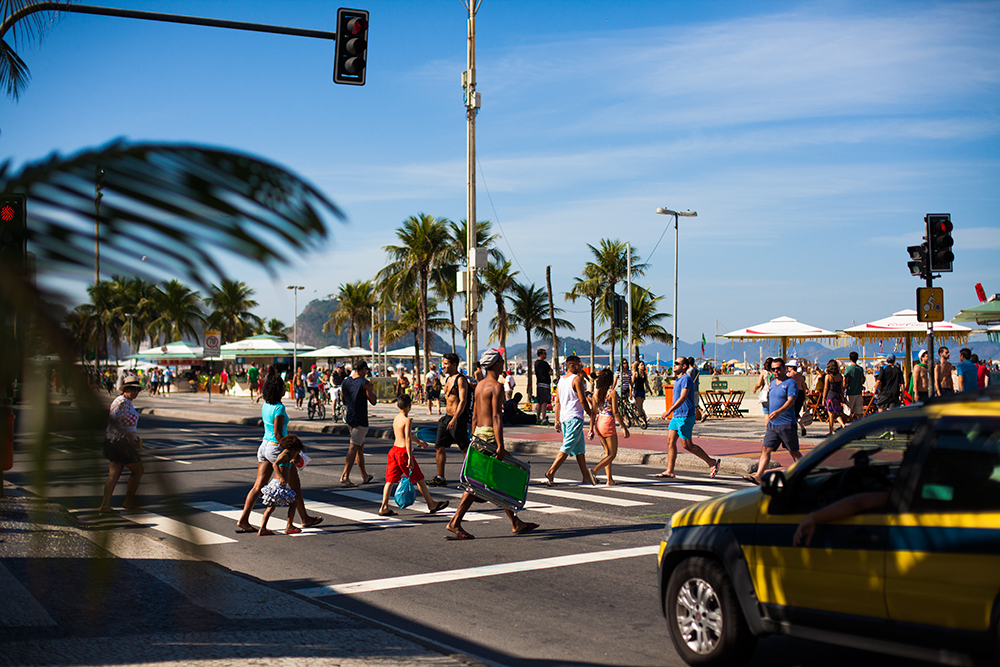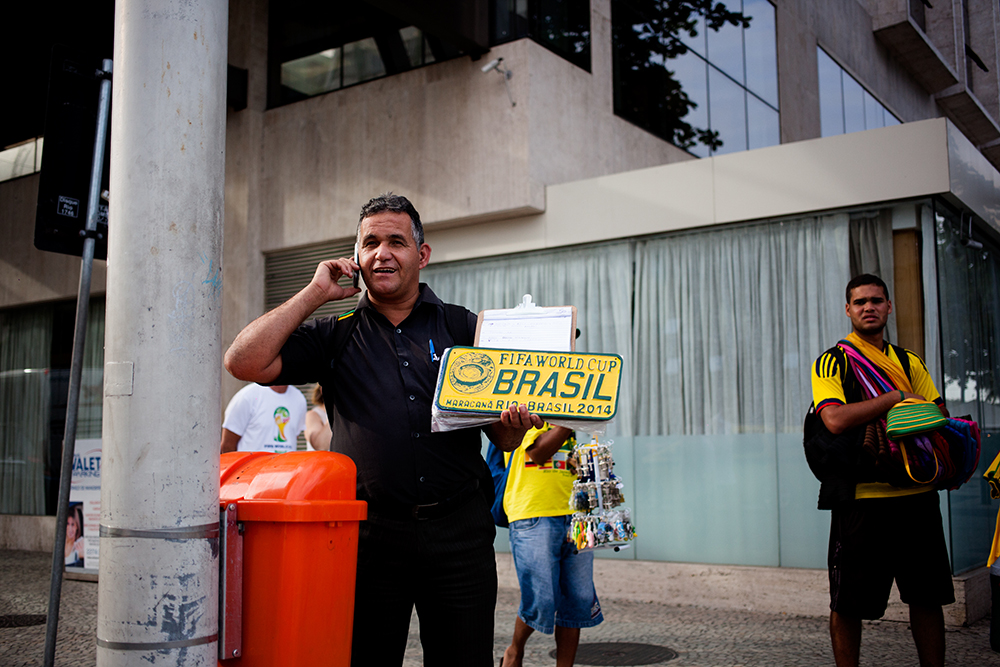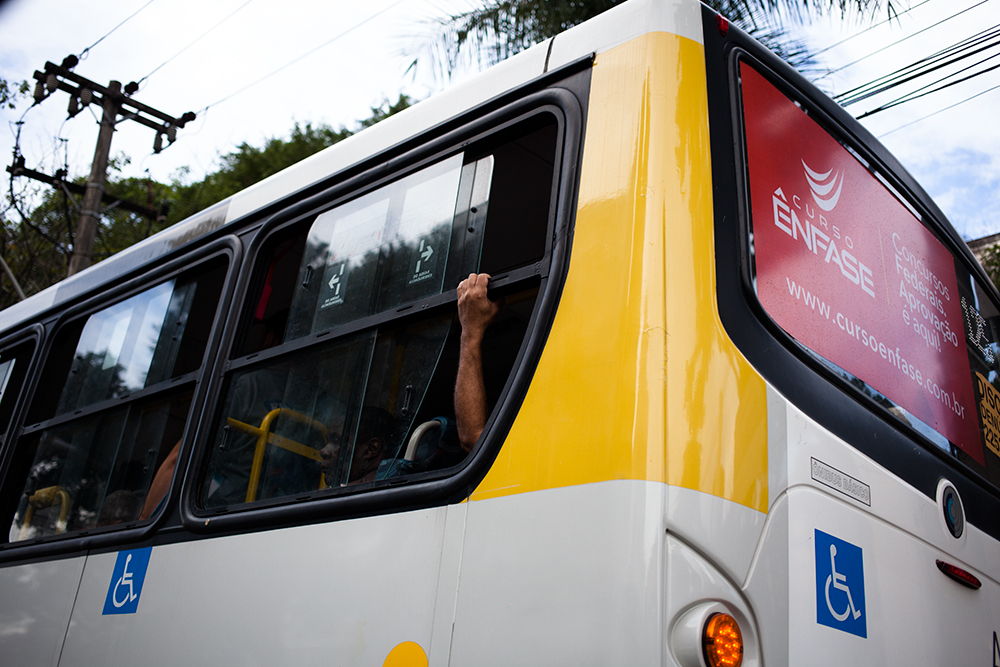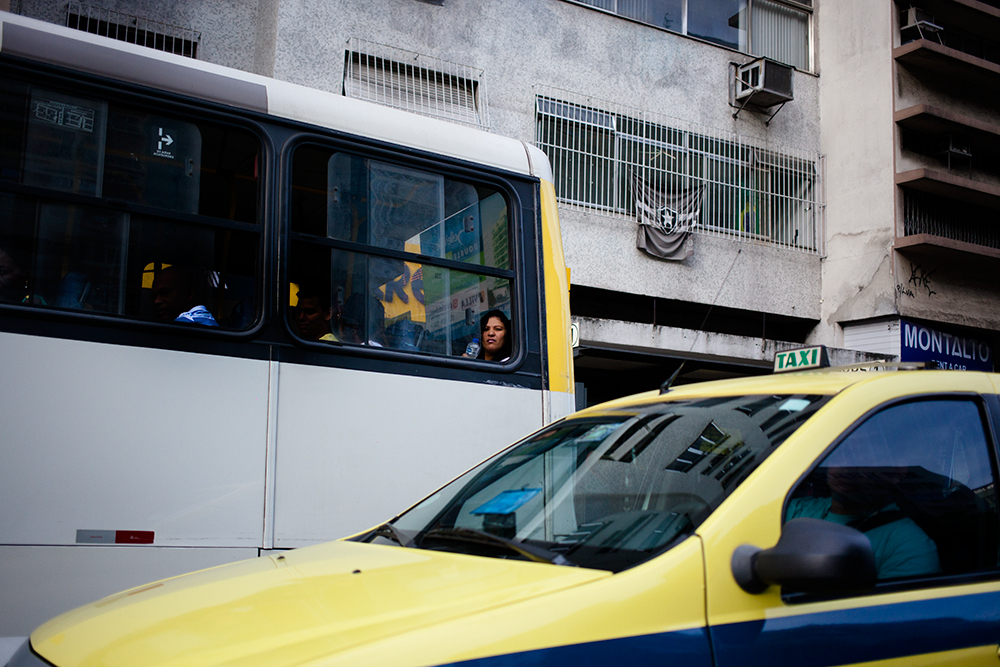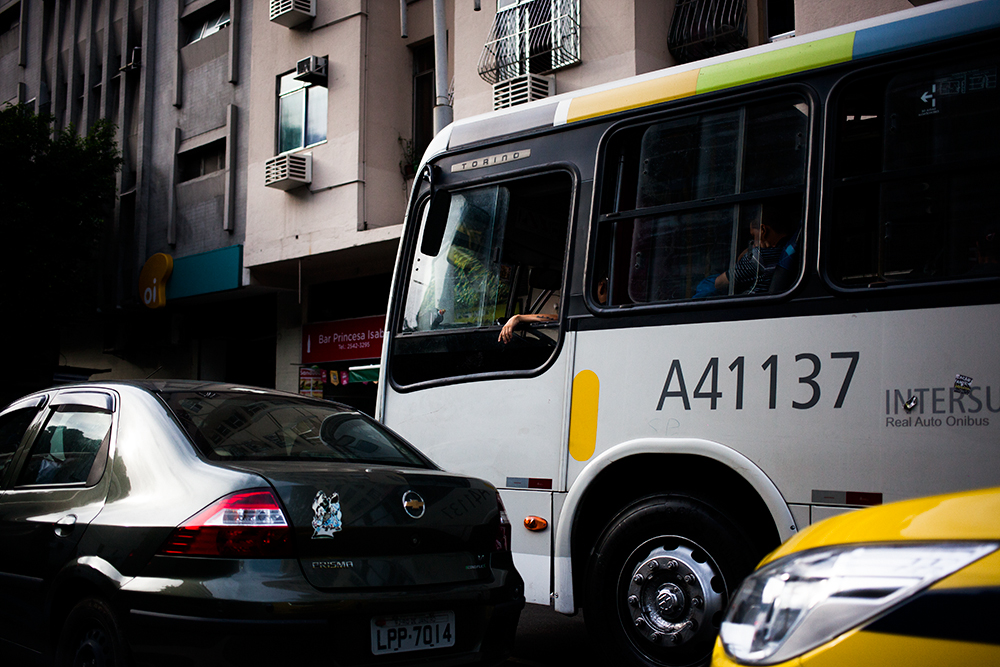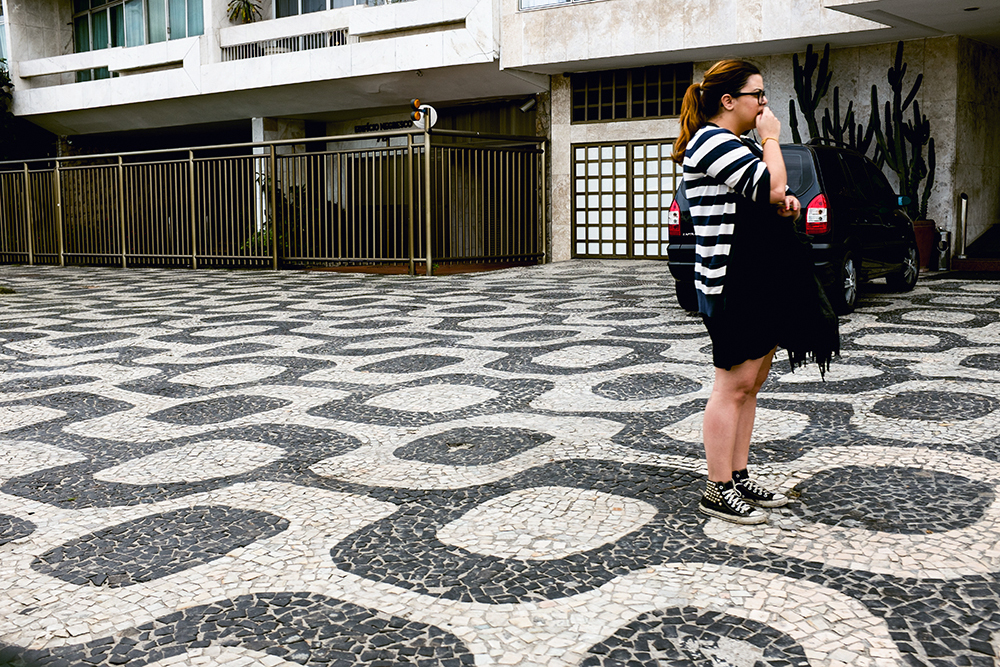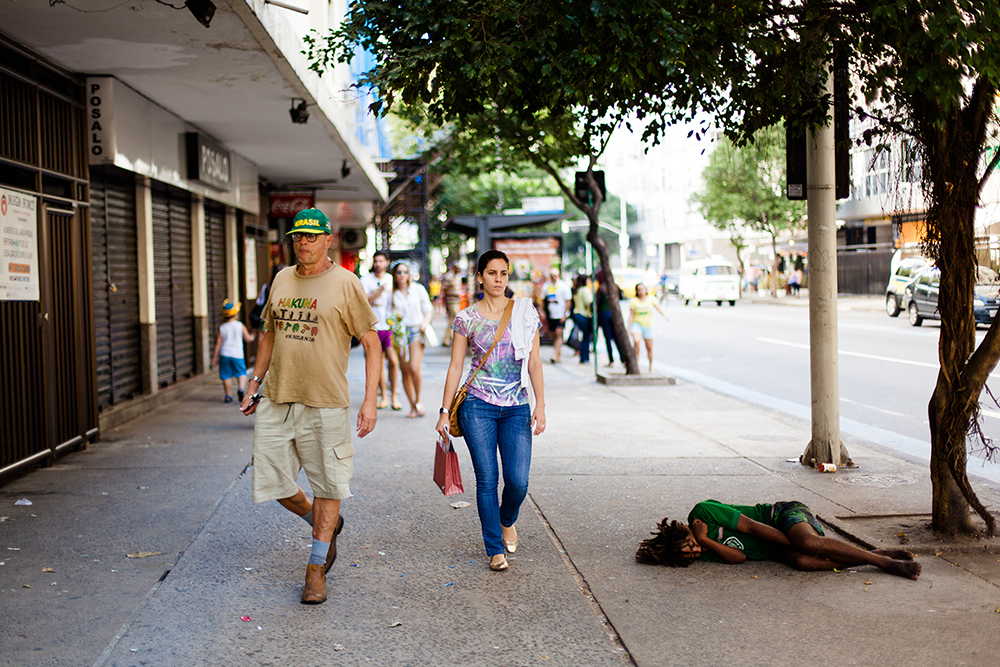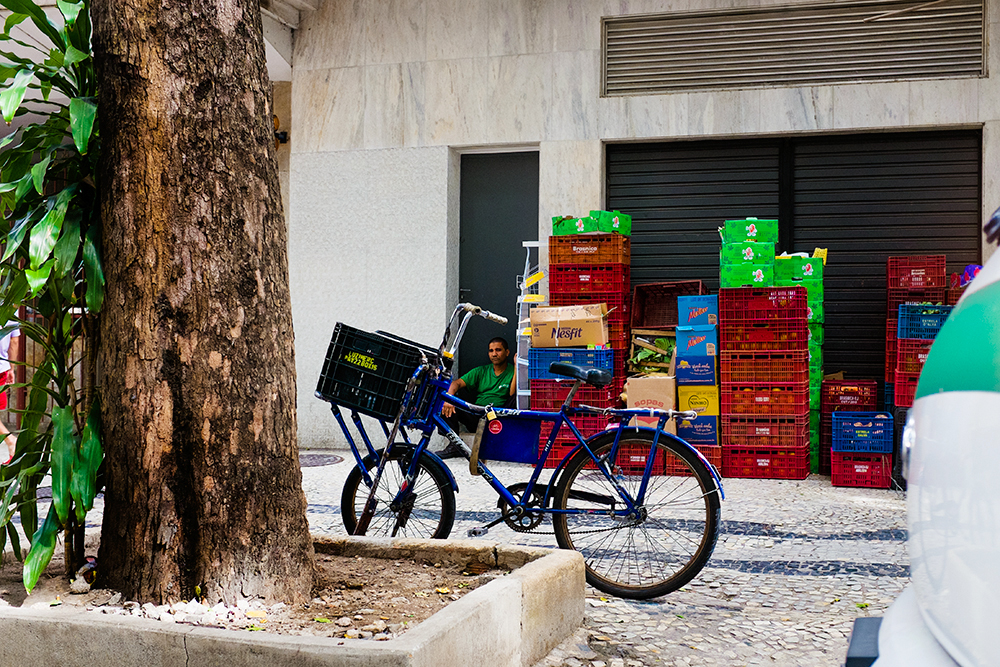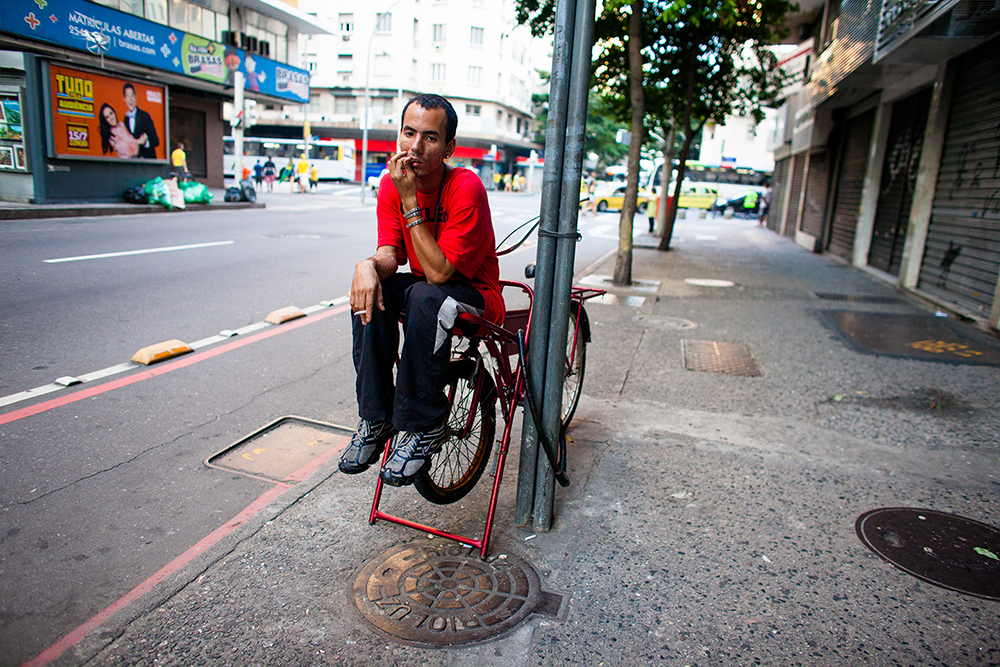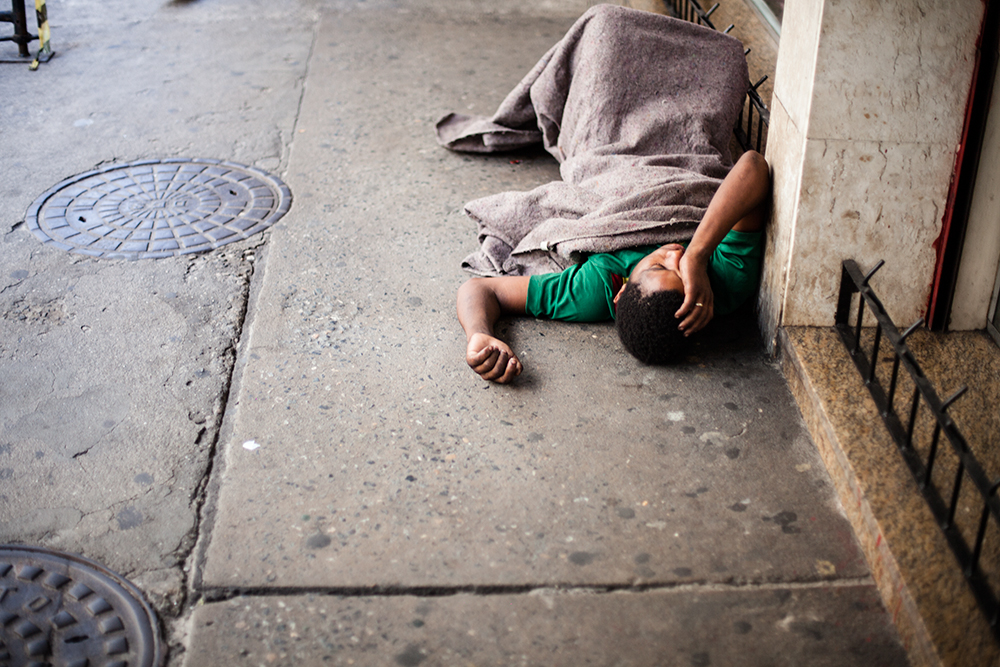 We finally made it out of Copacabana and drove through Leblon and Ipanema for some photo ops.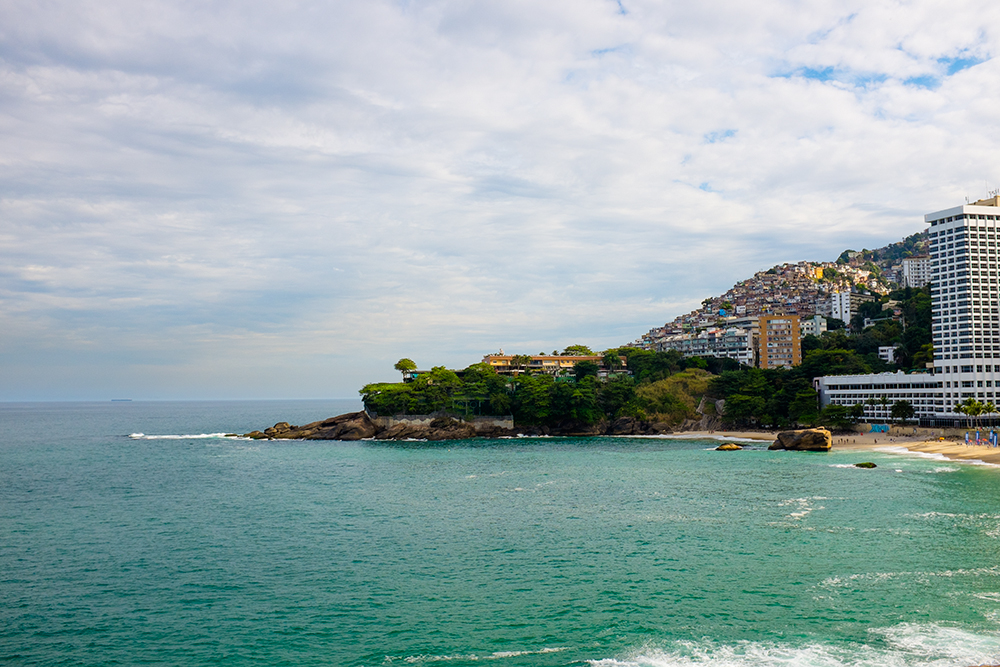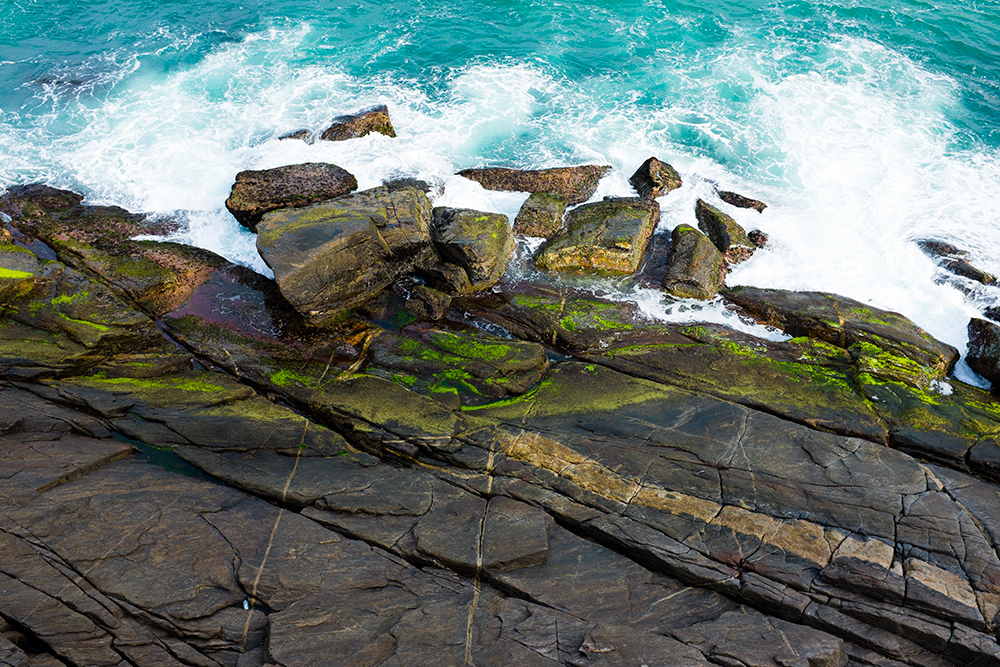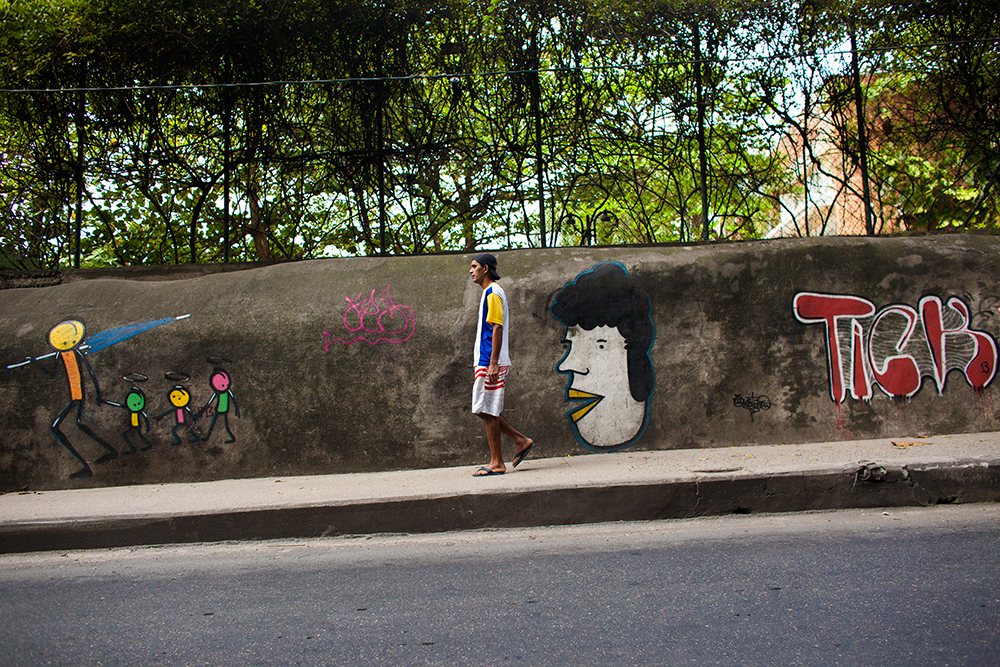 I am so used to tropical weather back home mixed with flat land. Experiencing the same climate but with mountains was something I just couldn't grasp. I fell in love with the terrain all over again at each site, especially the mountains.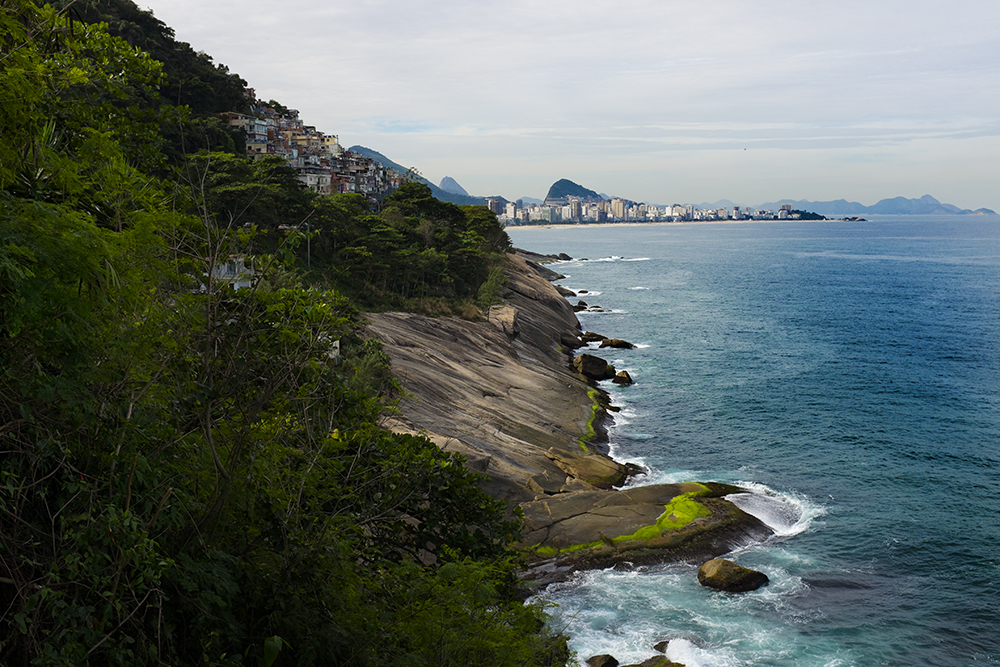 We made some friends along the way…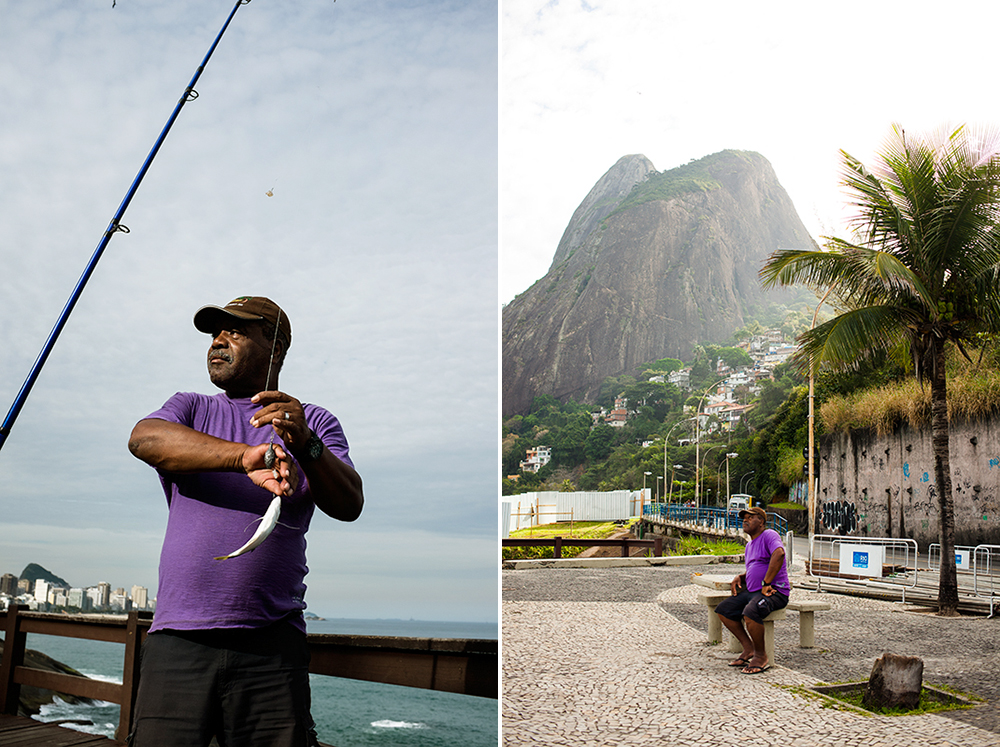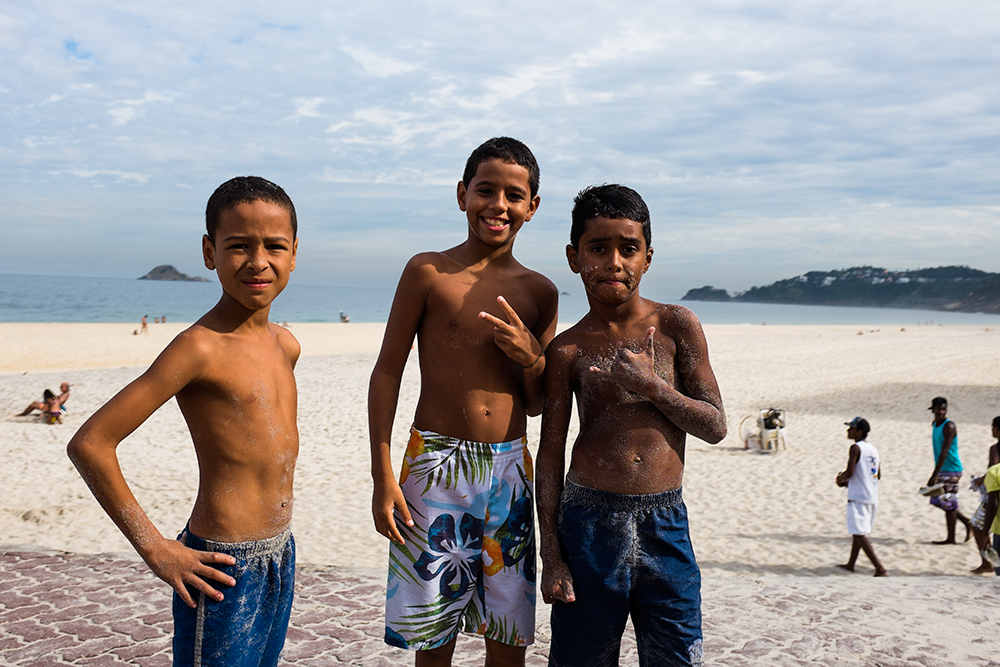 (They were trying to impress me)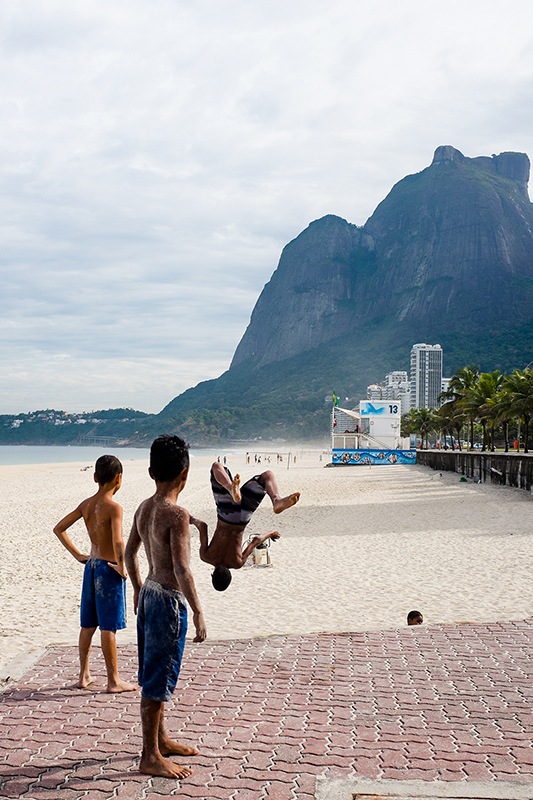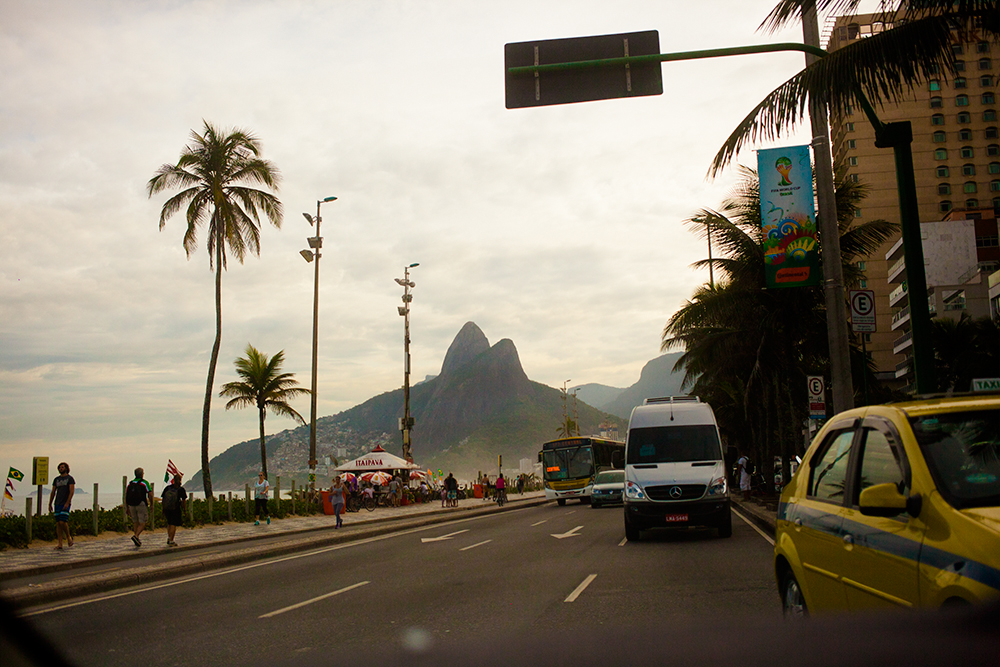 After the coast drive, we went through Leme to visit Sugarloaf Mountain (Pao de Acucar) for sunset. Tourist attraction number one.
This mountain is famous for its size, shape, and location overlooking whole the city. Getting to the top requires two trips via cable car, I was so excited for this!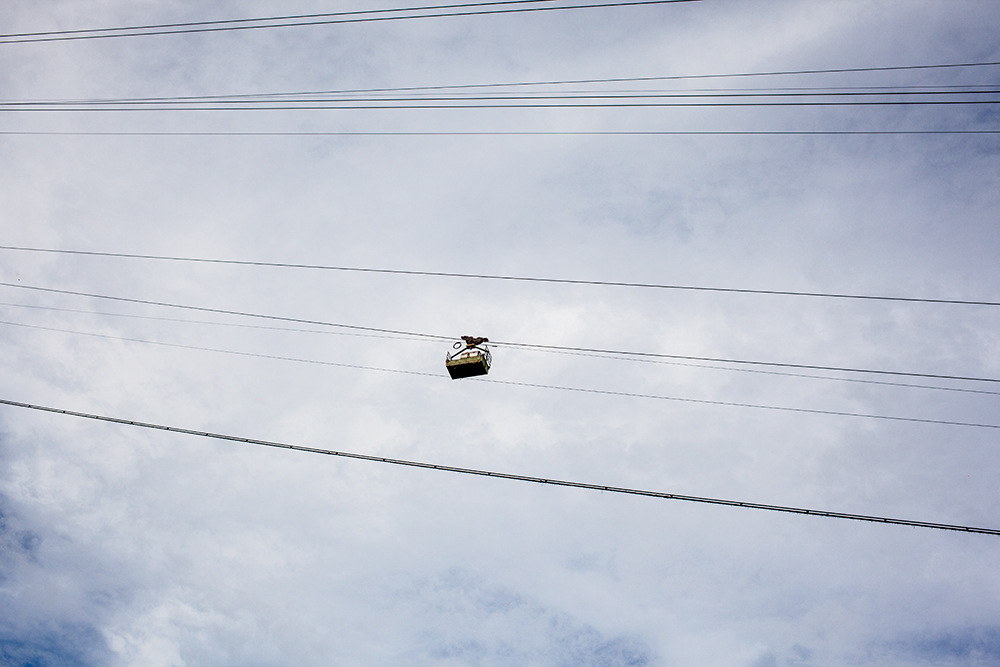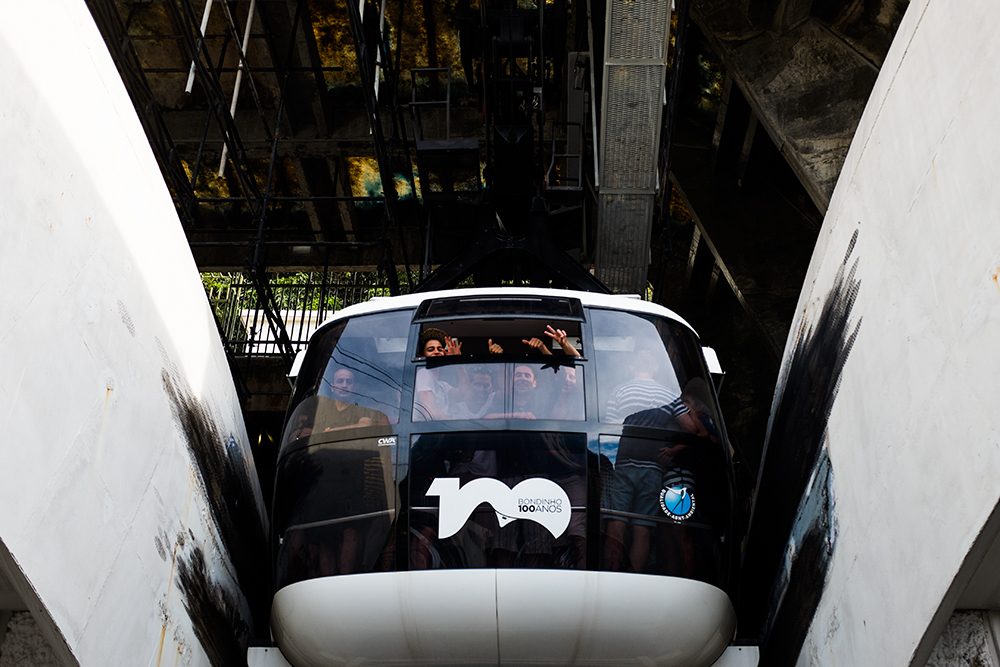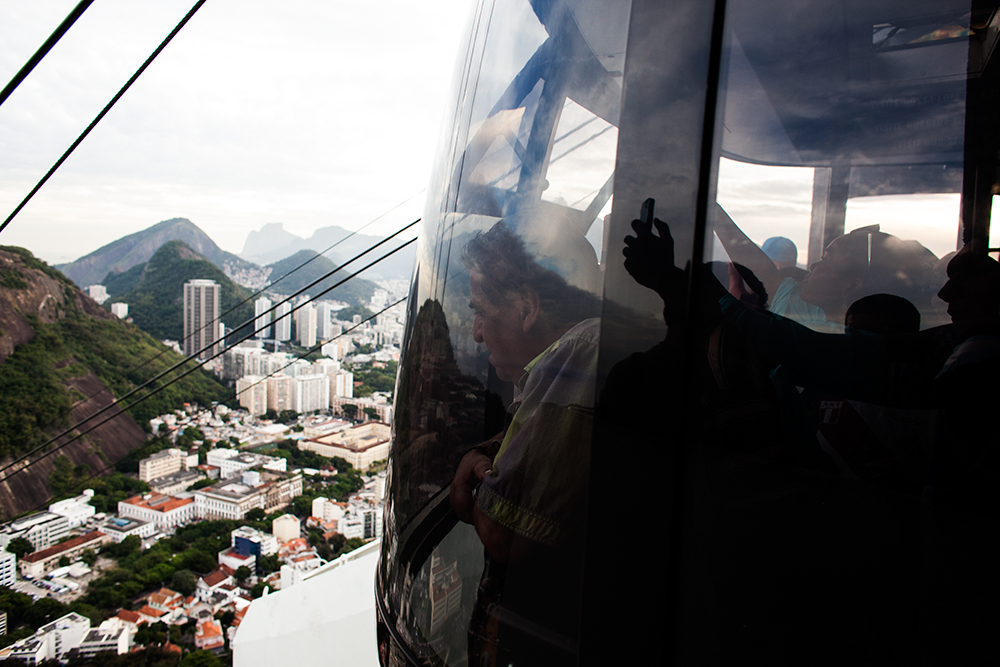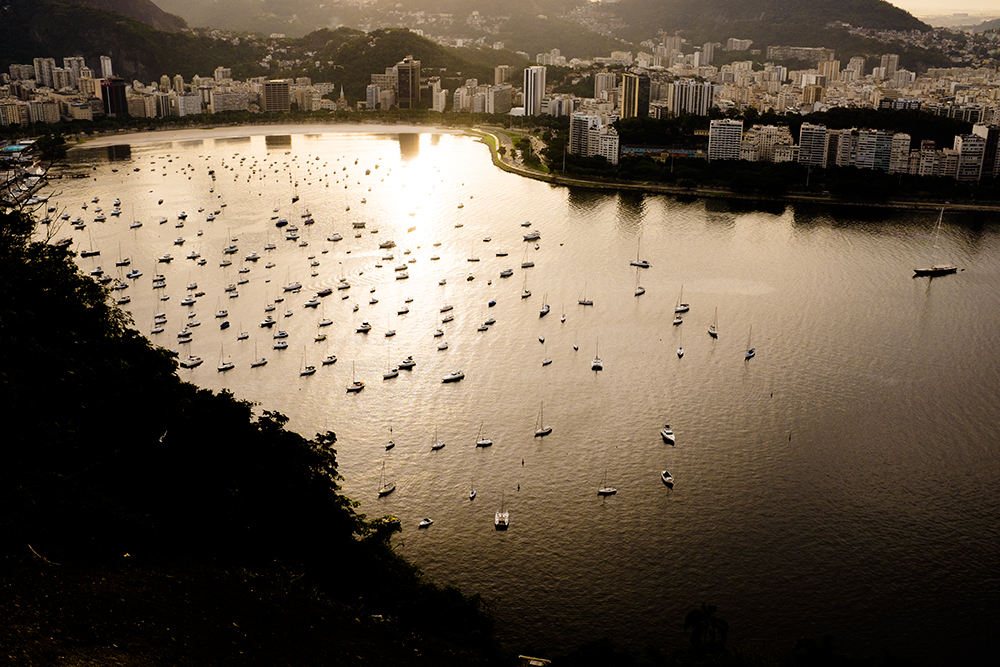 We spent too much time taking pictures and enjoying the views at the first stop that we didn't realize how long the line was for part two. We finally made it to the front, just in time.
Sugarloaf to the East….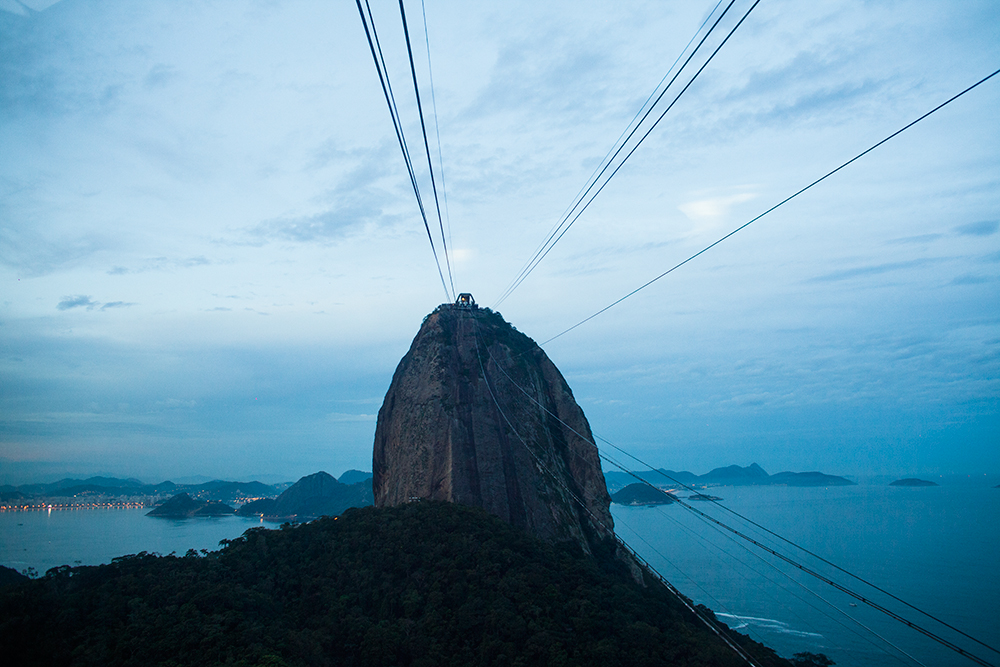 And a great sunset to the West…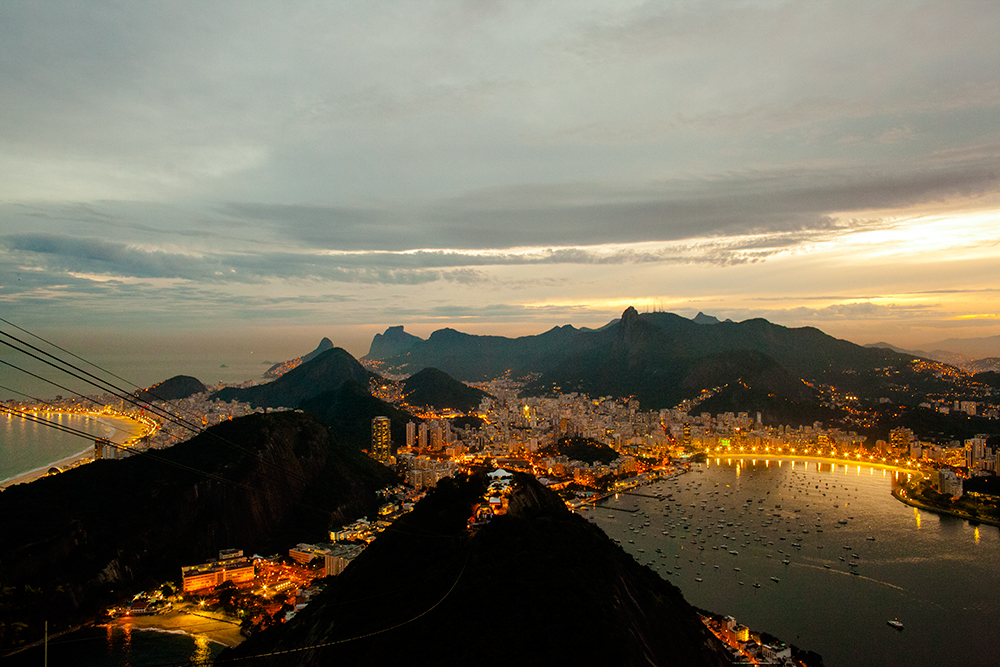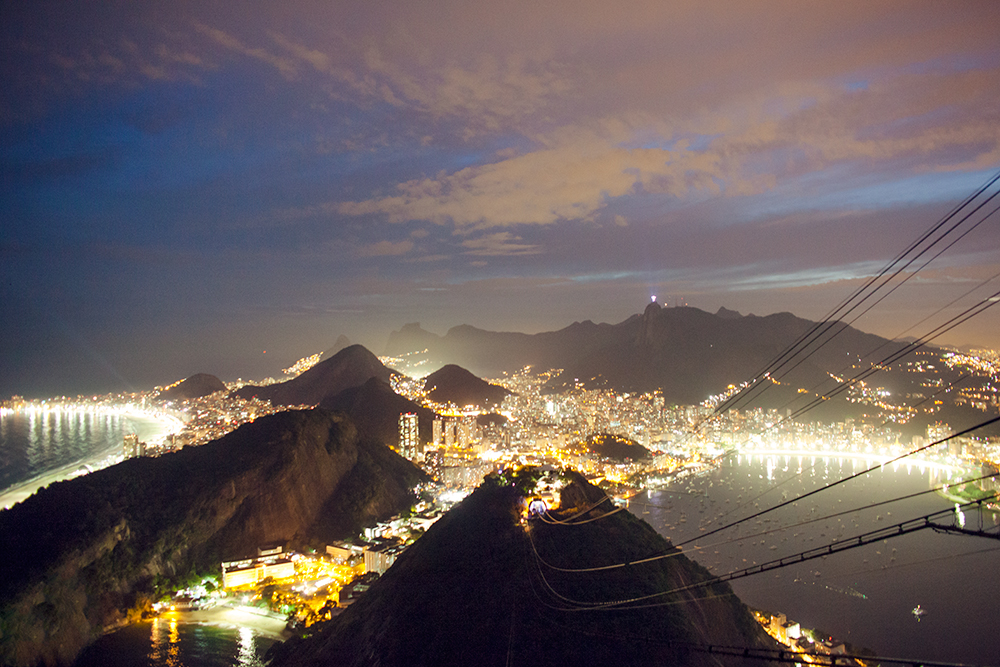 What a perfect way to end the day.
::
The adventures weren't over yet. The next day was a Sunday and I was en route to see Christ the Redeemer. Tourist attraction number two, this is one of the Seven Wonders of the World.
The huge and iconic statue sits at the peak of Corcovado Mountain, 2,300 feet up. So up we went, but getting there wasn't easy. We took a cab – to a van – to what I thought would be our final destination. Wrong. We had to take a second van to the tippy top of the mountain. Winding roads accompanied by nausea and popping ears, the trek itself had me realizing why this wonder was so…well, wondrous. The entire mountain has been constructed around getting to Christ the Redeemer.
Once at the top, we still had to walk 223 steps, but again made it in time to photograph the sunset.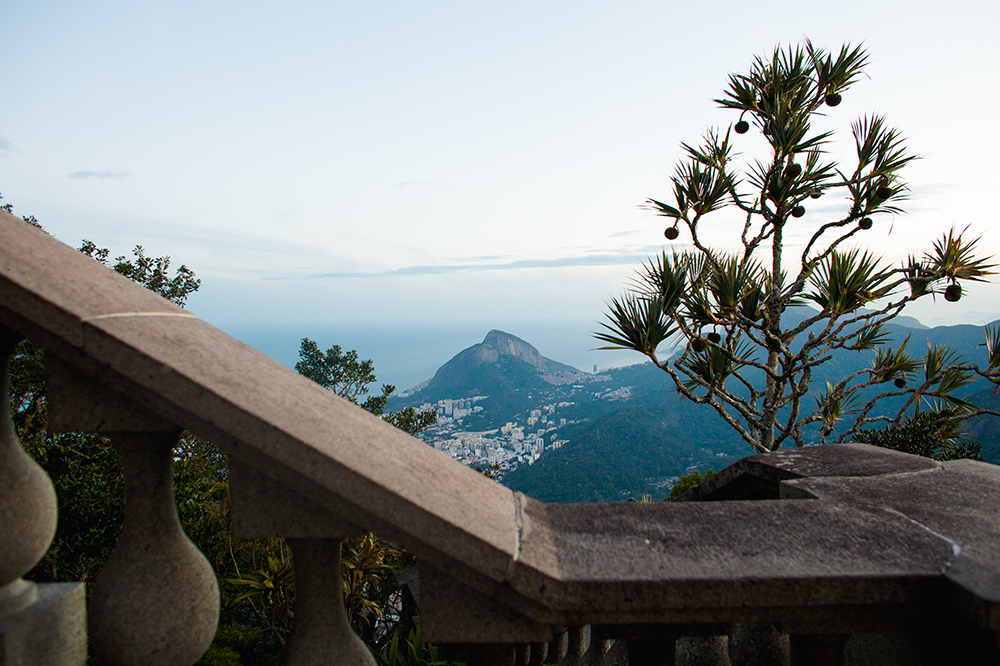 The views were epic.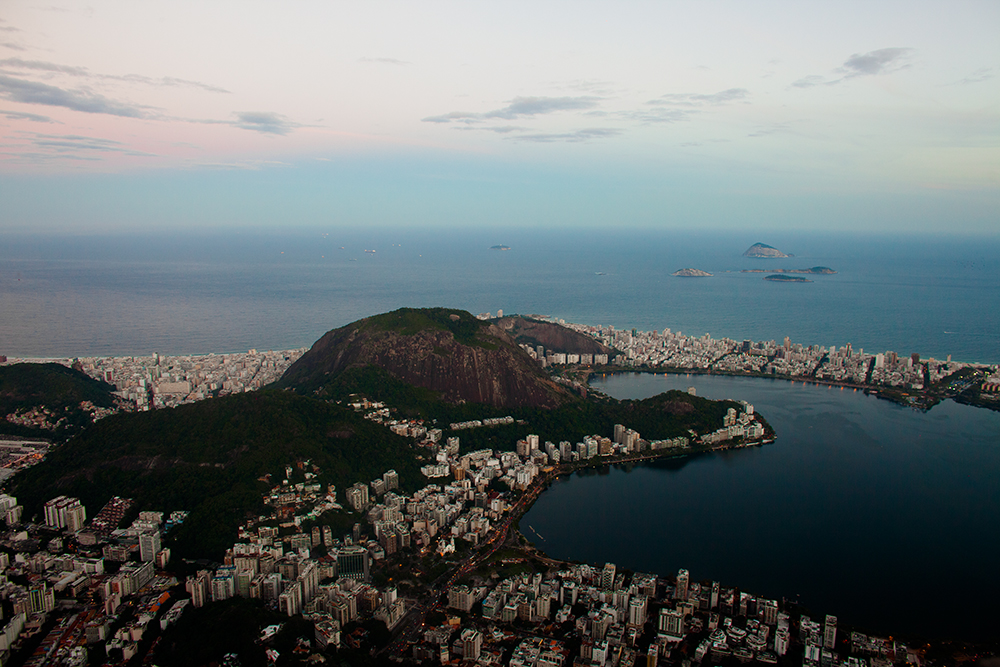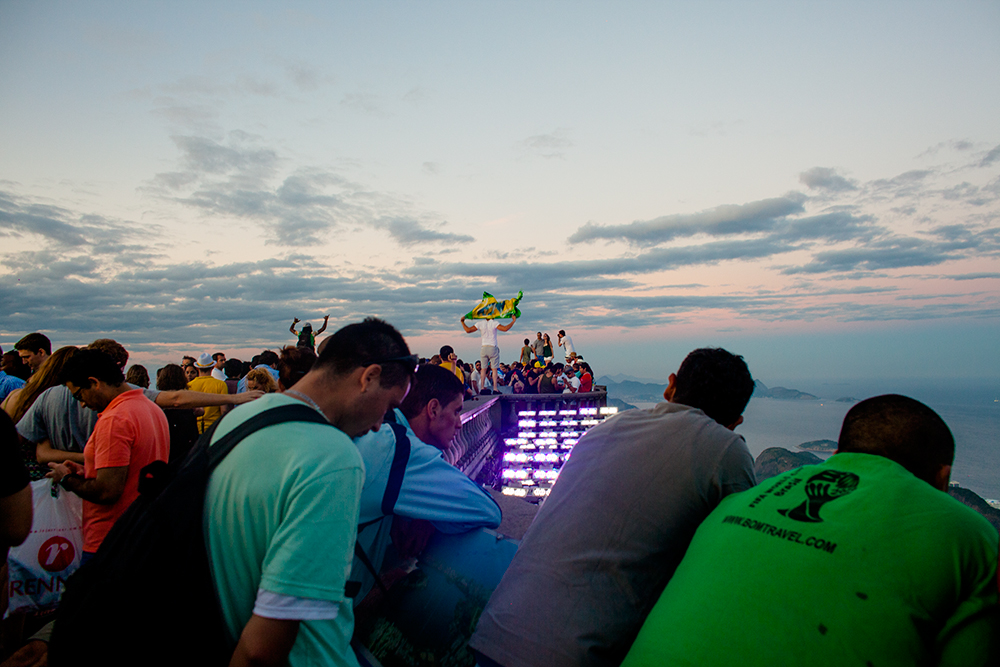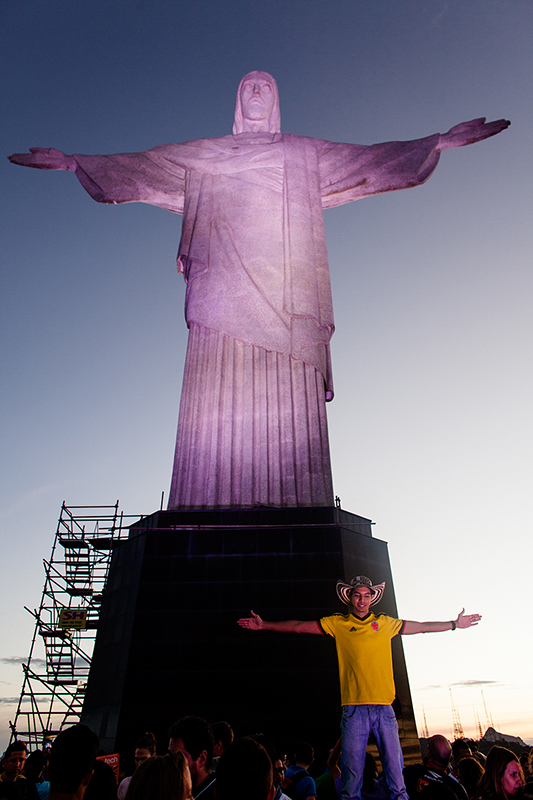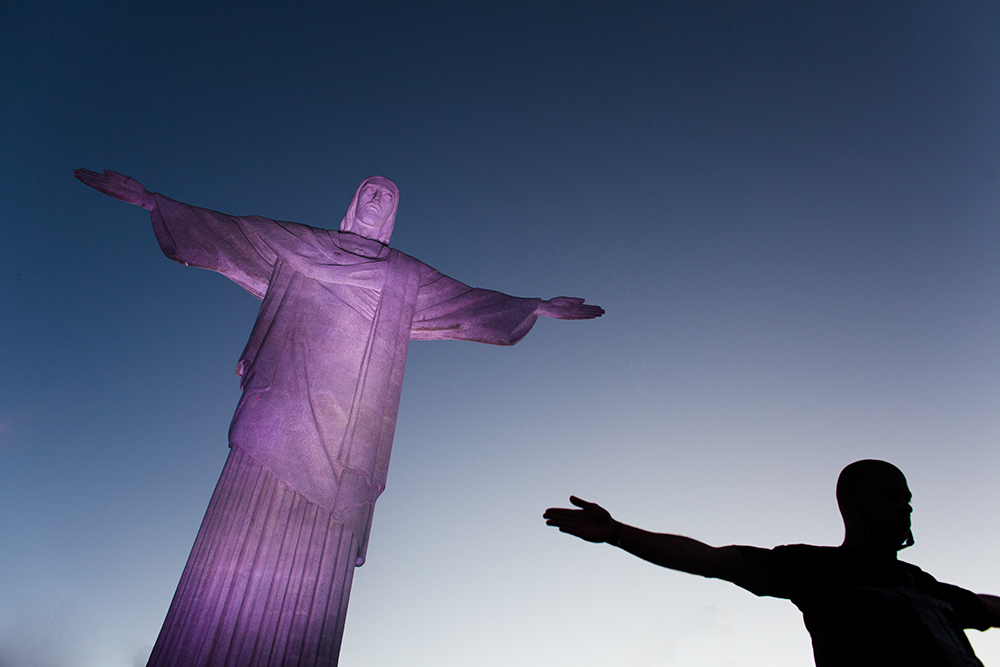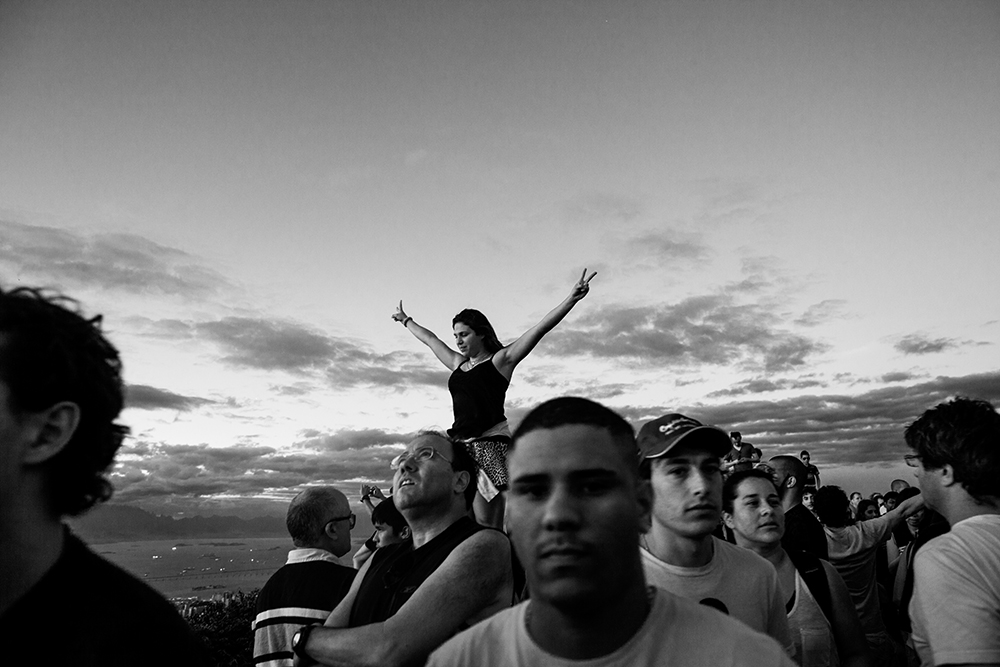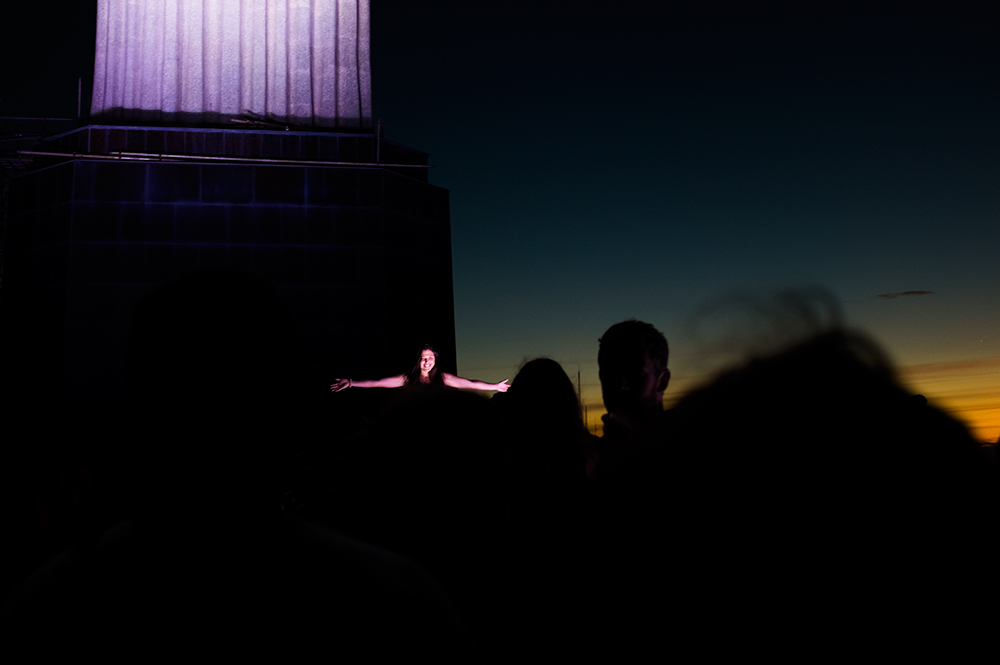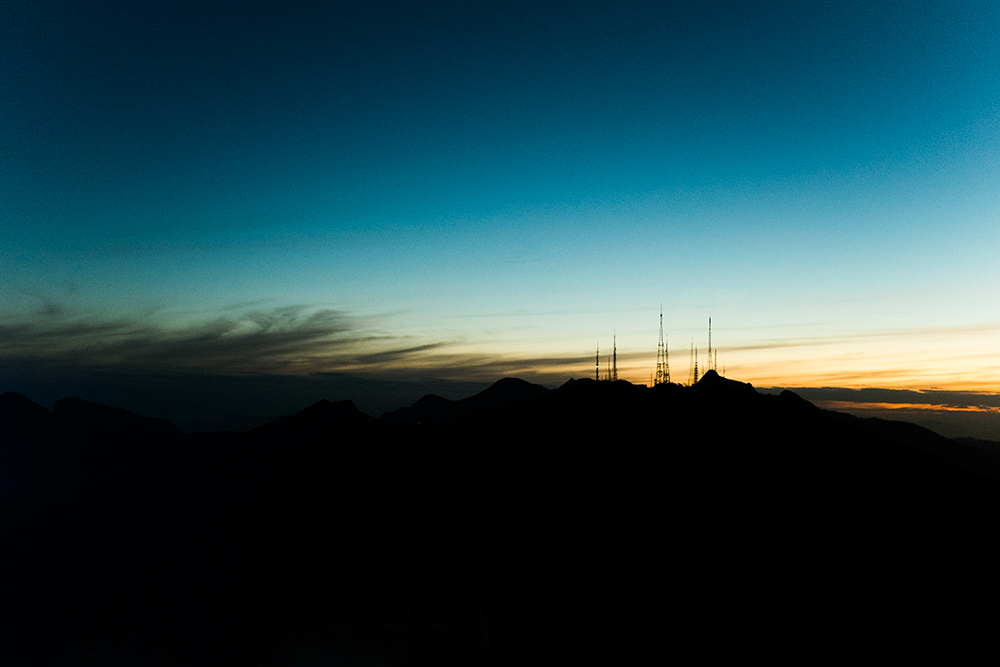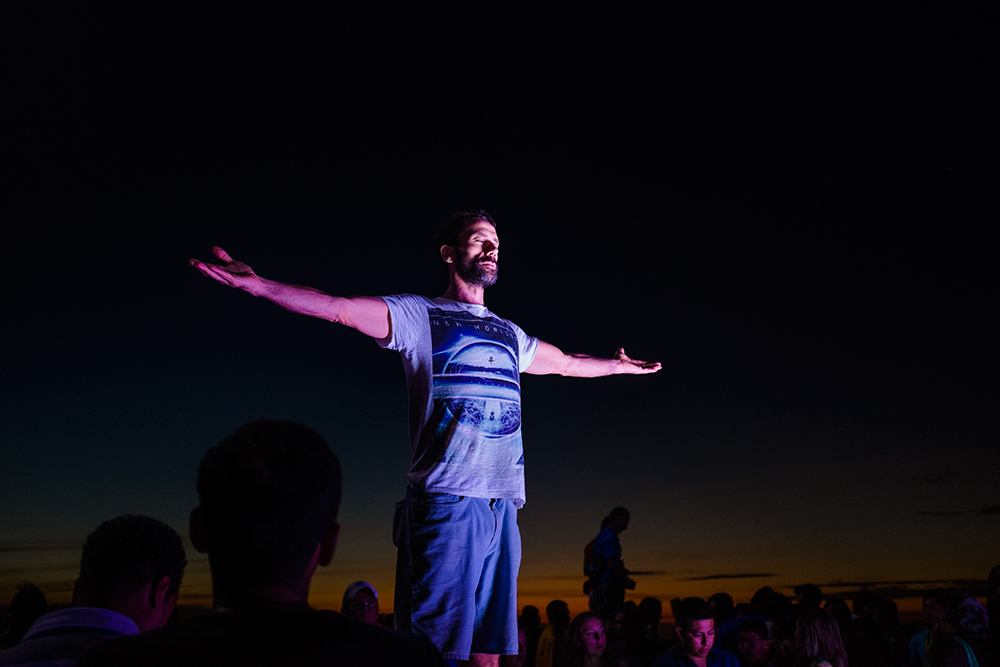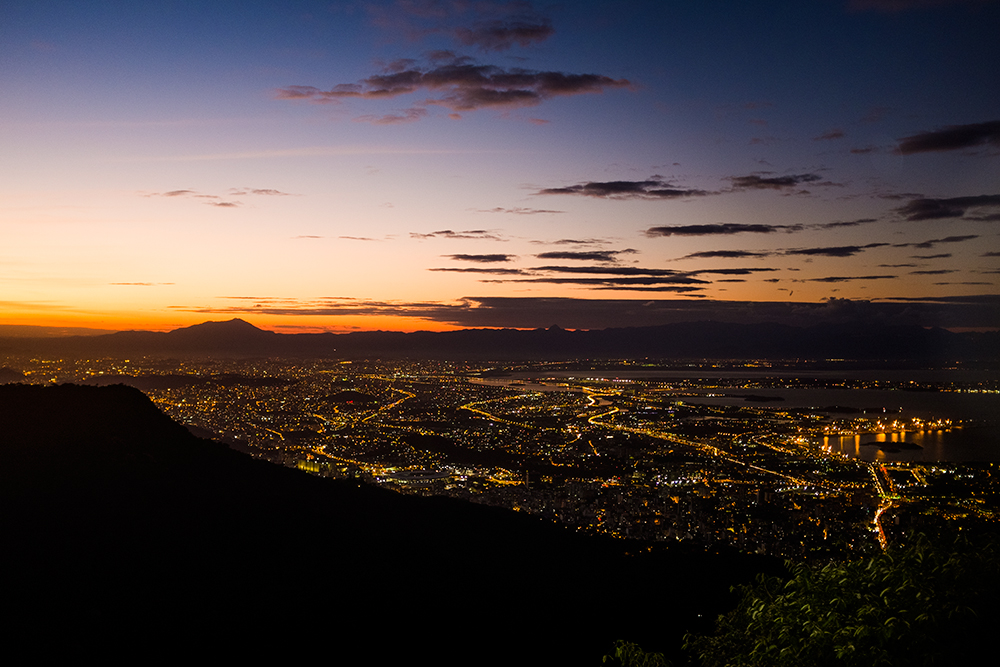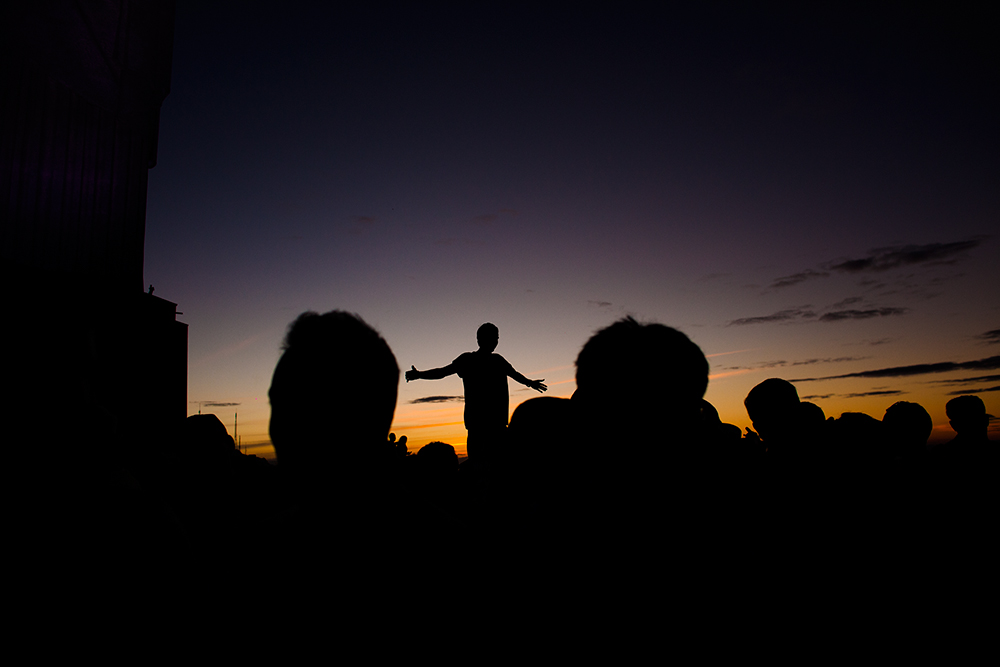 It was another beautiful night in Rio.
::
The next day trip is one that I was advised against, though I didn't see a problem with it if I was careful. I really wanted to visit a favela, "the slums," where poor people are forced to live in the midst of drug trafficking and crime. Although there's a lot of negative connotation with the word "favela," these neighborhoods are still completely normal communities of people. I was even offered to stay in one during my trip for "a little bit of adventure."
Known for it's large amount of favelas, Brasil holds record for having the biggest one in South America, Rocinha (100,000 people), which is in Rio De Janeiro. In Rio alone, there are over 700 of these "shanty towns," making up 22% of the city's population.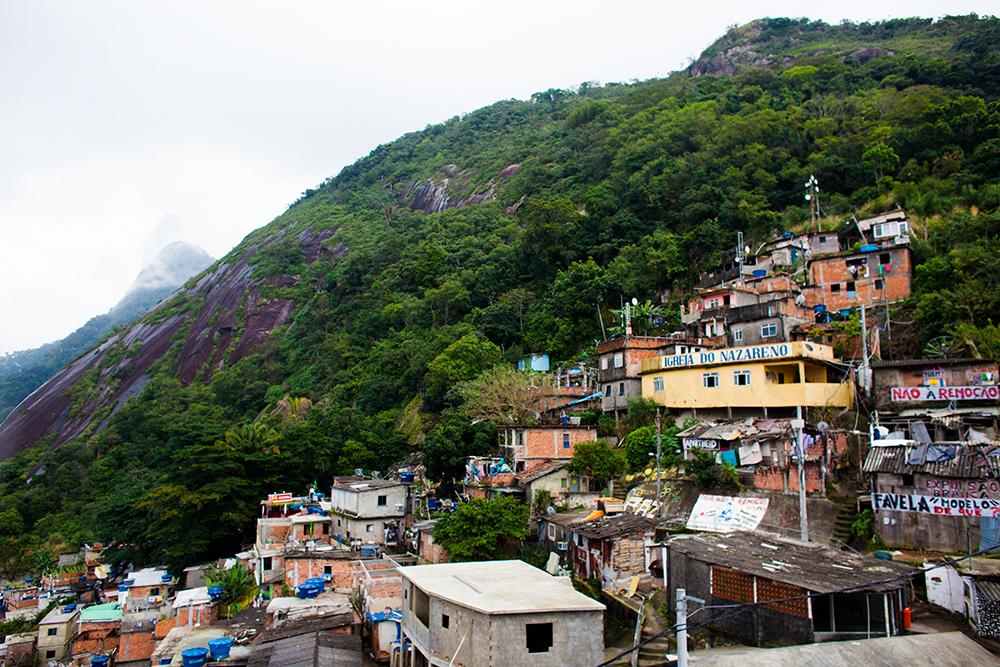 The construction of the towns is pretty mind blowing. Thousands of tiny wooden homes are stacked on stilts toward the edge of the city. Occupying 8,000 residents and now under military control (meaning it's much safer than other favelas), I made a visit to Santa Marta, directly underneath Corcovado. I was warned not to take pictures of people unless they agreed. Plus, a storm was approaching, so I didn't get to take too many photos once the rain began to pour.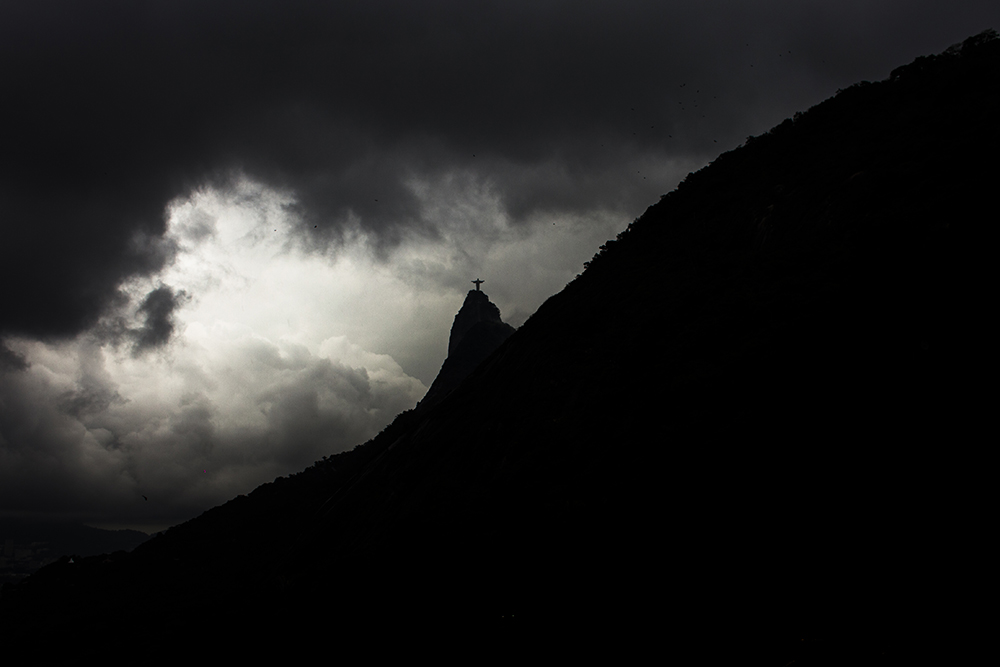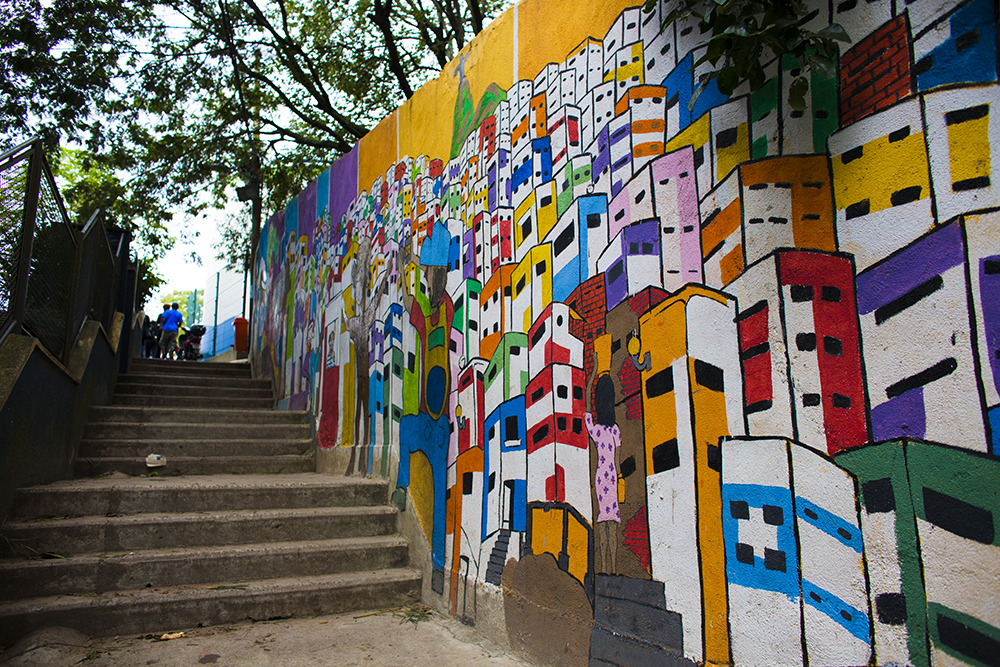 Greeted by colorful murals and painted homes, I knew not to be fooled. The living conditions in this favela were unfortunate.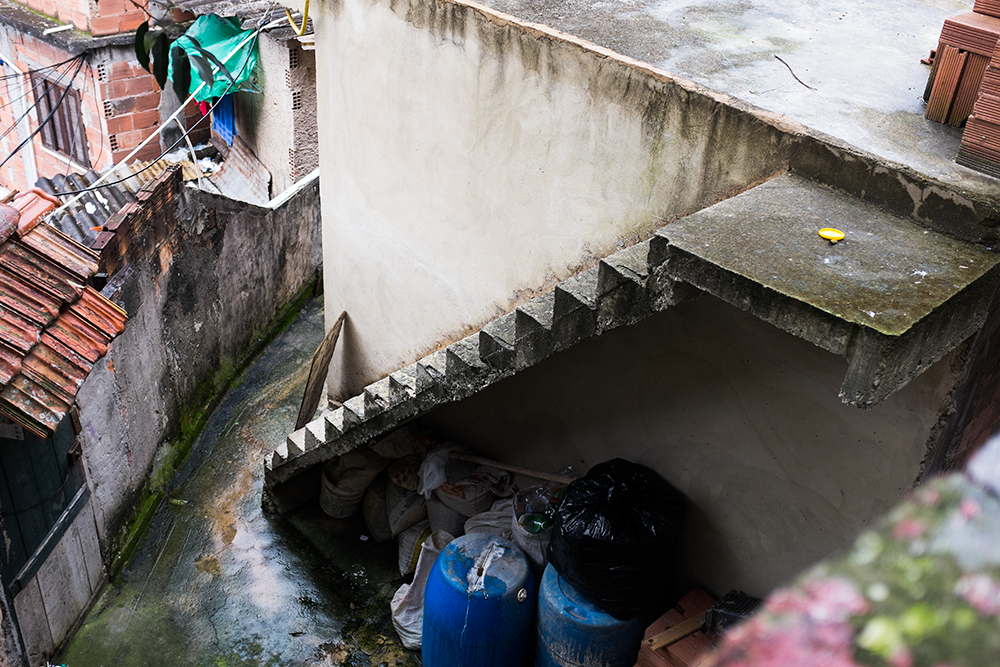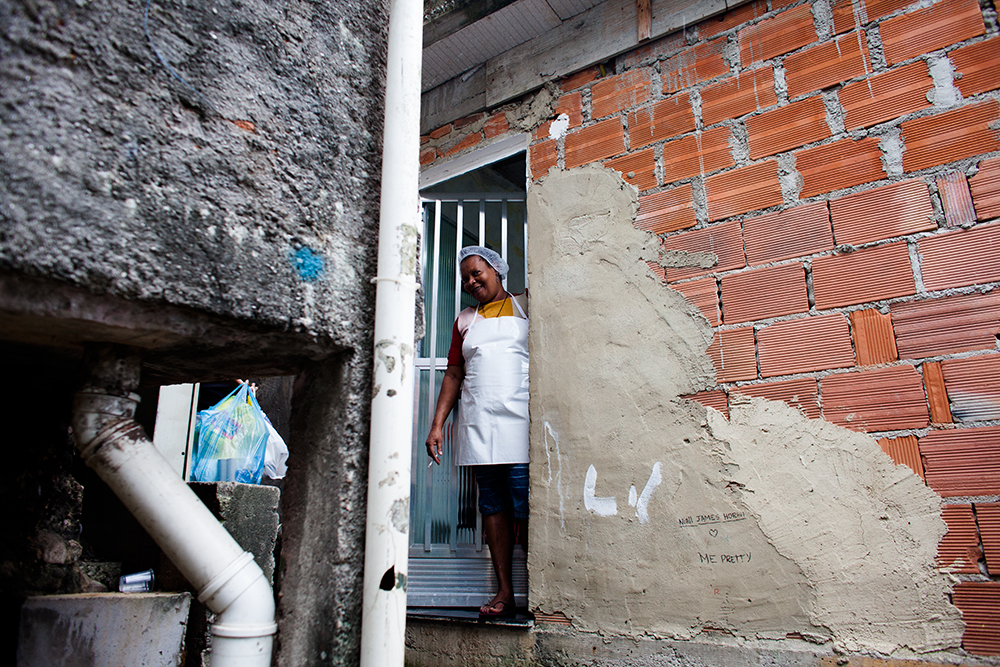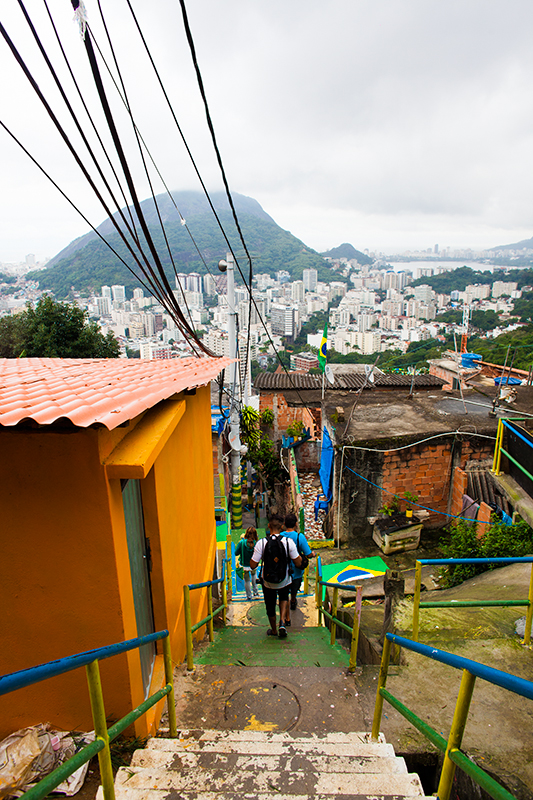 The anti-FIFA graffiti had me intrigued. I have heard and debated so much about the controversy of World Cup 2014 being held in Brasil, but to stand right in the middle of a favela really put it a lot into perspective for me.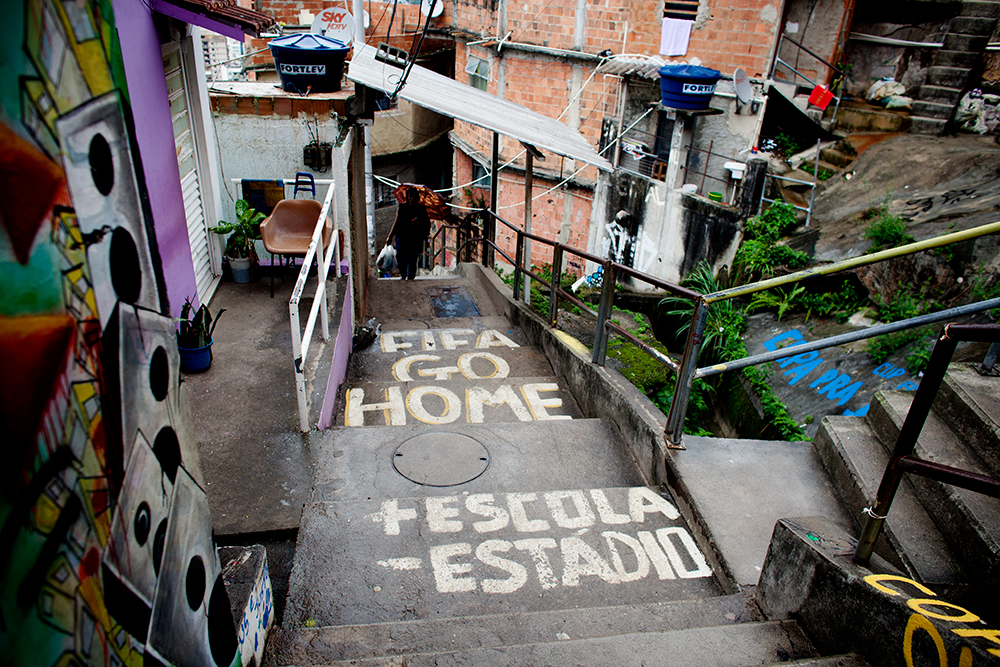 More schools, less stadiums.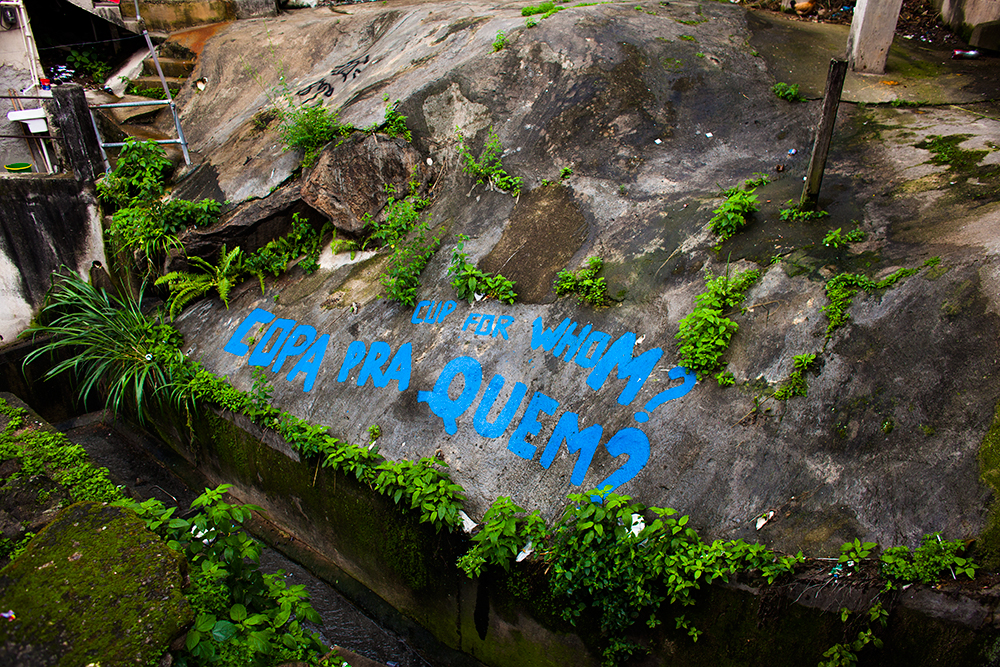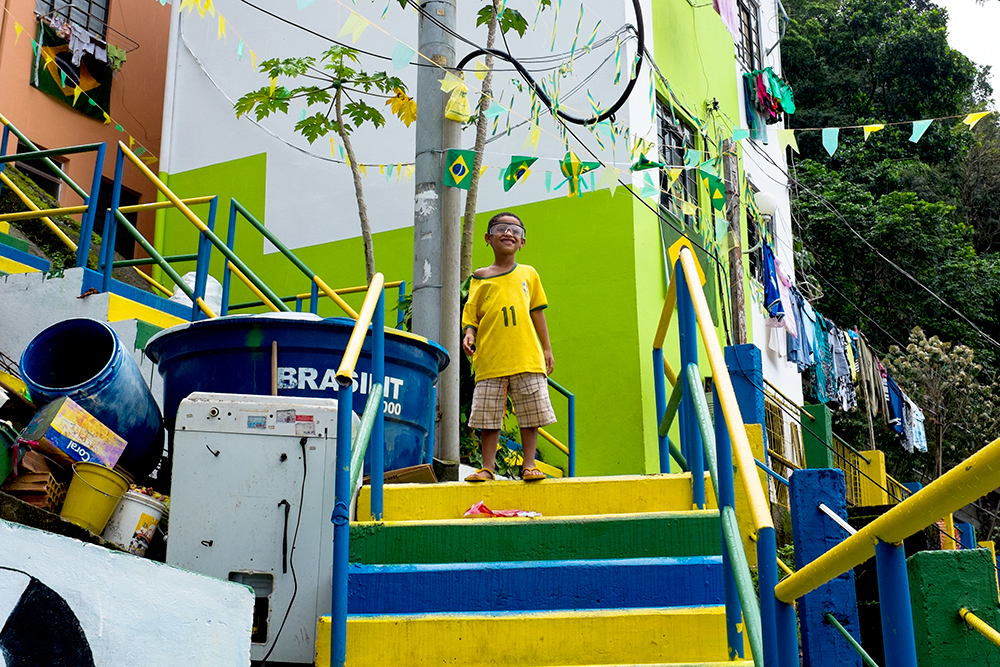 I was so happy to find out that this particular favela took part in a project called Favela Painting. Five years ago in Miami, I met the artists who coordinated this project. I never thought I would get a chance to actually see it in person.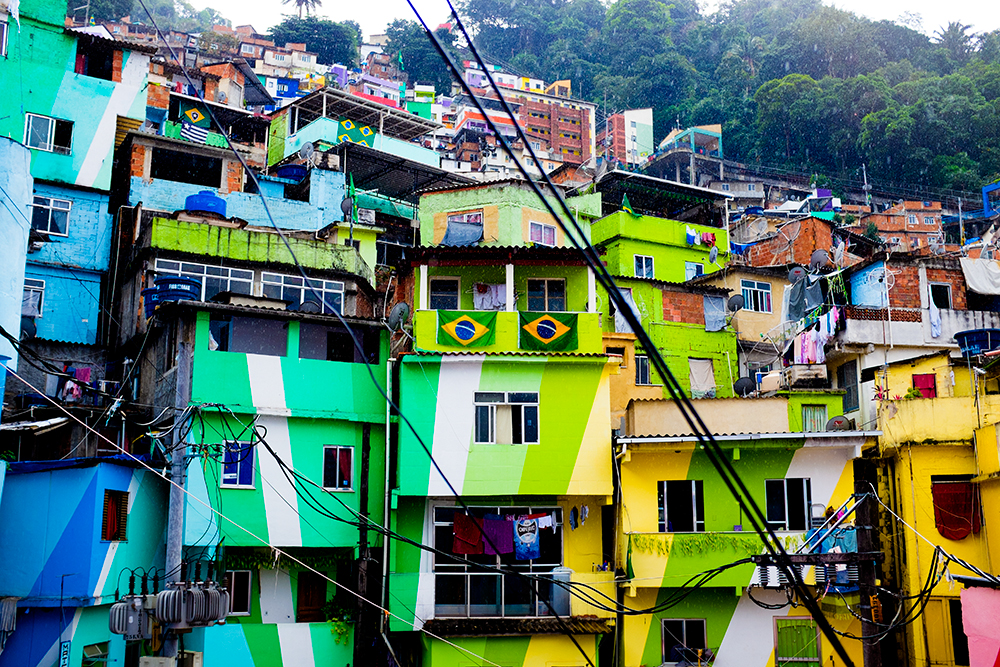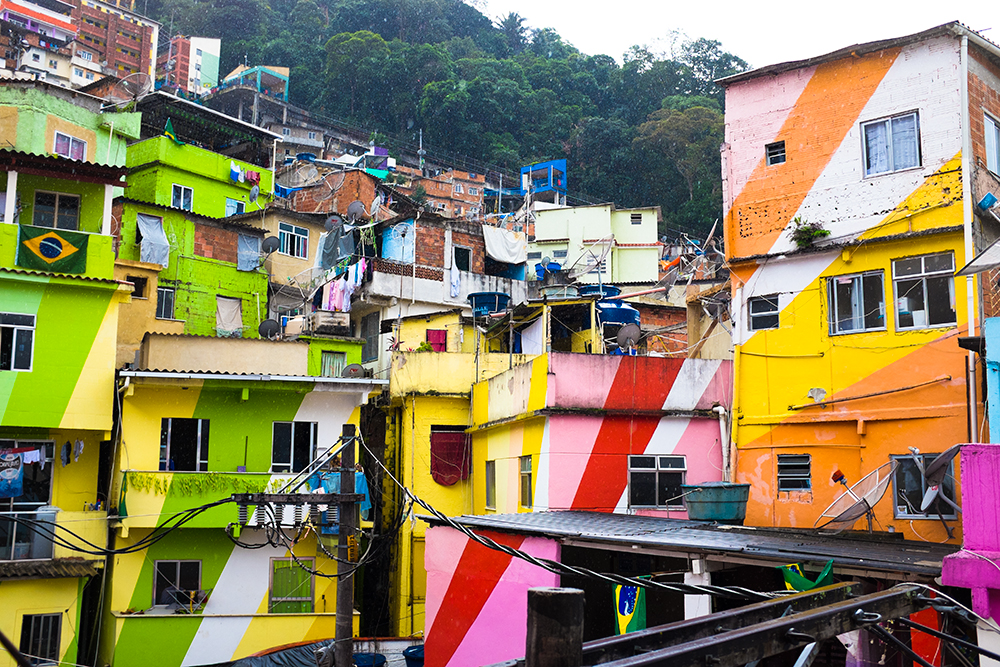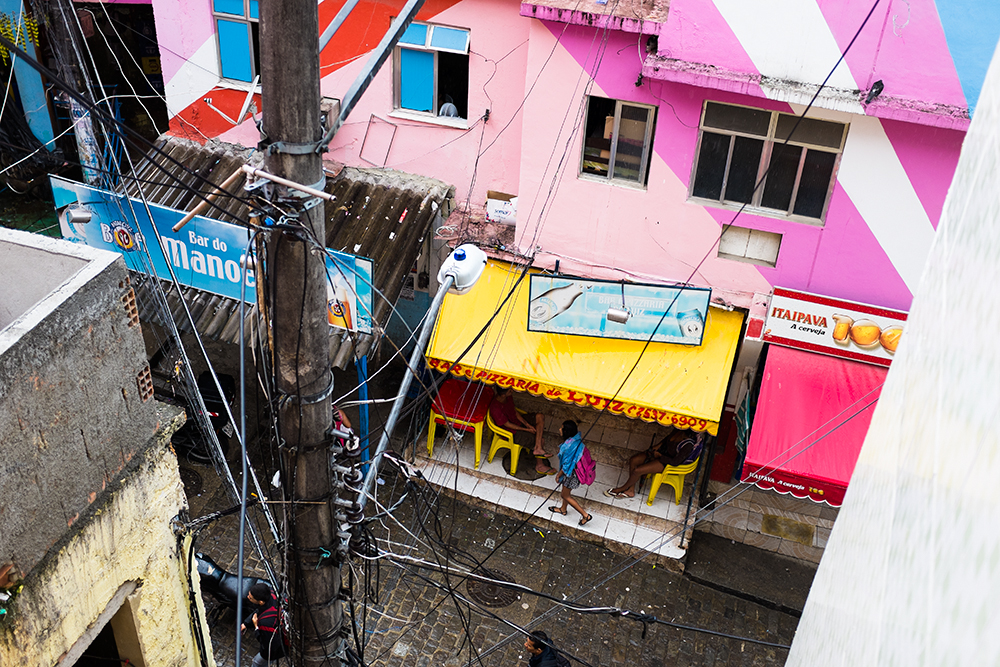 When the rain started to fog up my camera lens, I mixed with the locals and had a bite to eat. Everyone was warm and welcoming.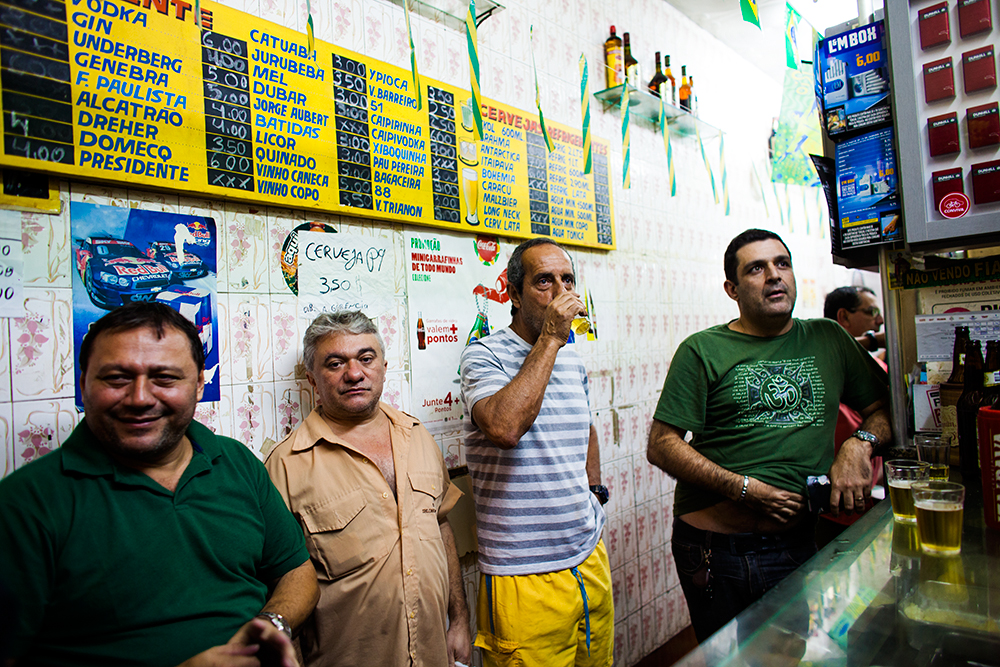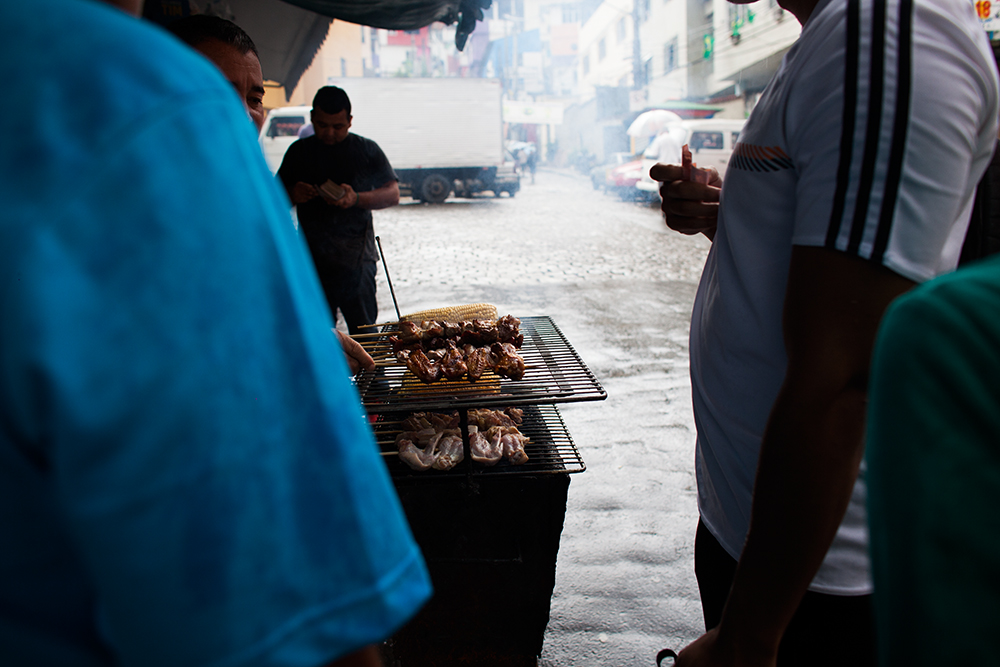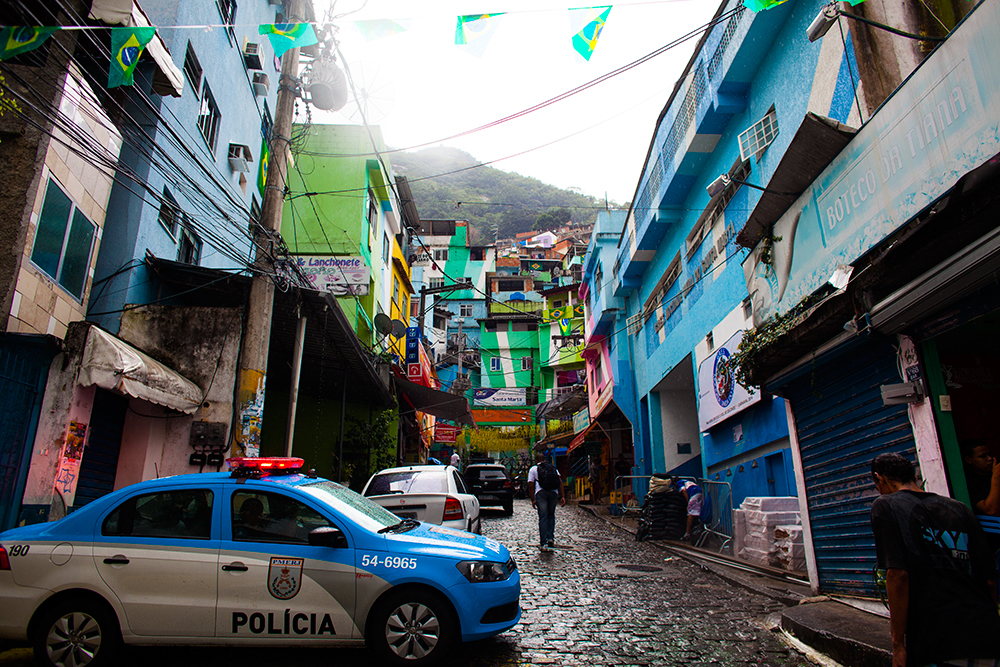 I finally made it to the end, taking the same path that the residents have to walk daily. Although the conditions in this favela were not great, the people I encountered were humble. It was a strong reminder not to take anything for granted, as the people with the least in this world find joy in the most simple things.
::
For more Brazil + World Cup on TheHundreds.com:
Shayna Batya's first post "Independence Day at the World Cup"
Senay Kenfe's tales from the fringe and favela in "City Unlimited: Stories from Rio de Janeiro" Part 1 and Part 2