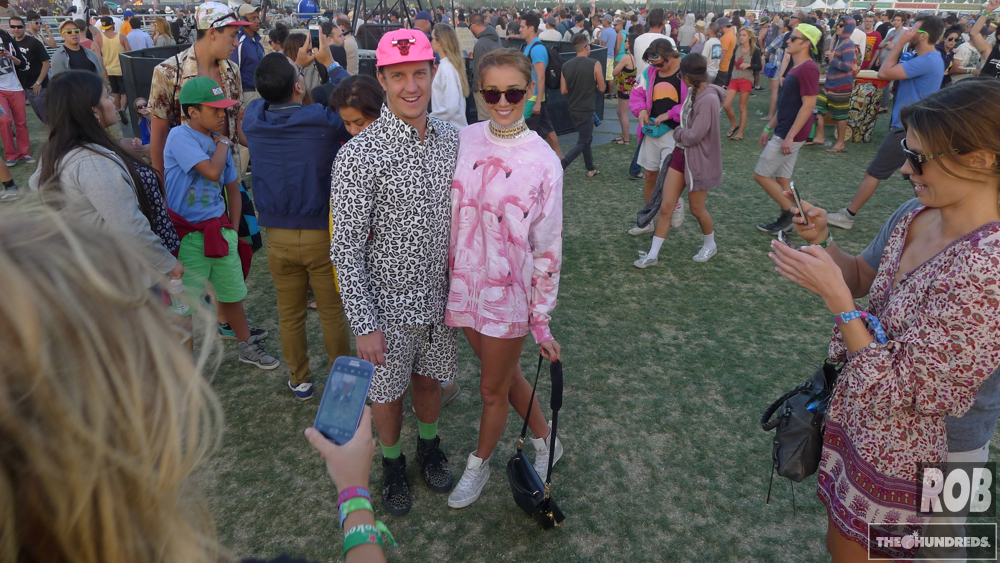 Two weeks ago called… they want their Coachella pics back. The last day of the festival during the first weekend had the first real surprise guest. A vicious sandstorm from Saudi Arabia. It was cool at first because everyone wore their tee shirt like a mask. Then when tiny dust particles entered every crevice of your life, destroying cameras, vision, and brownie sundaes.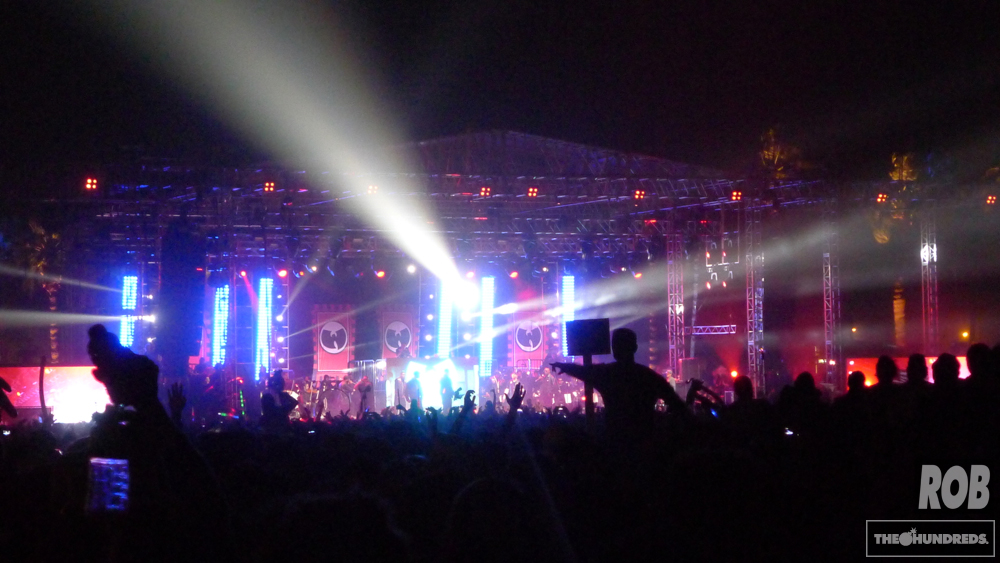 I waited all weekend for a song I actually knew, and when Wu-Tang appeared half the speakers didn't work. The RZA yelled out "can y'all hear us in the back?" To which I one chubby white guy retorted "NO!" and no changes were made.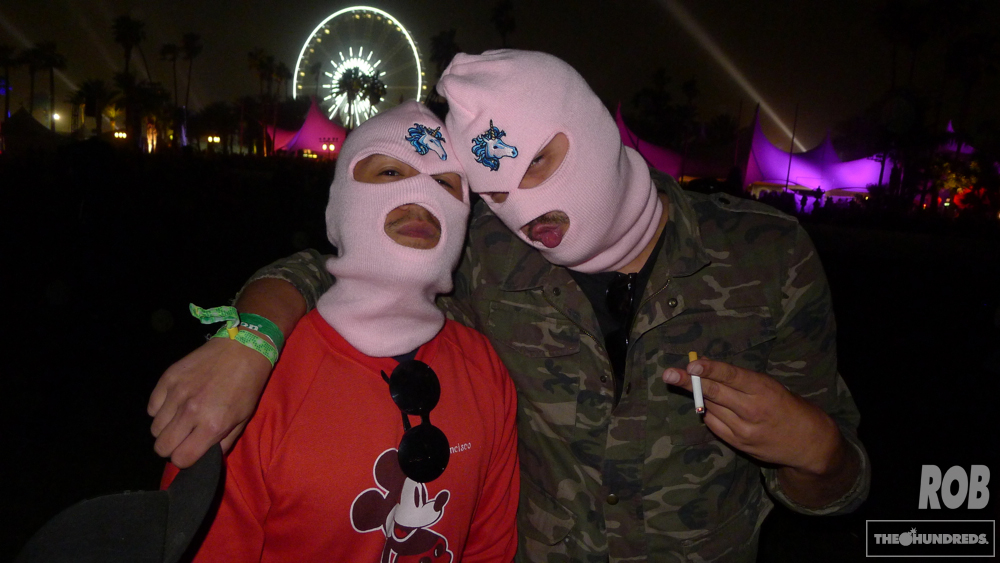 Pedro: "Hey Allen, you think we should both wear our pink ski masks today?"
Allen: "We didn't buy them at Opening Ceremony for nothing?!"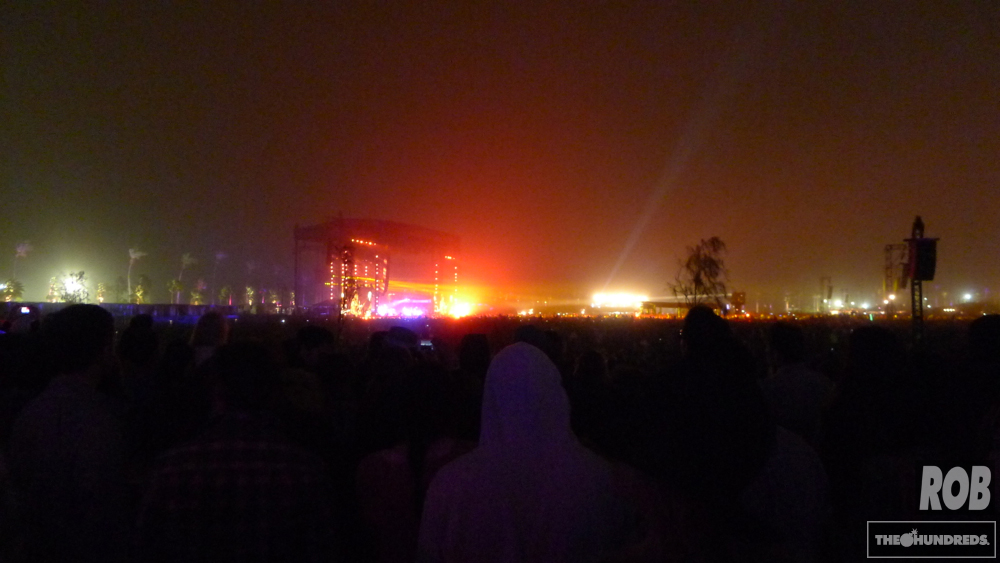 The Red Hot Chili Peppers were the headliners with plenty of rumors. Notice the palm trees blowing in the wind. The sand was blasting in your face at this point. I tried to think of something I liked enough in this world to withstand this torture and I couldn't come up with a single thing. So amid rumors of Daft Punk or the Rolling stones appearing I left.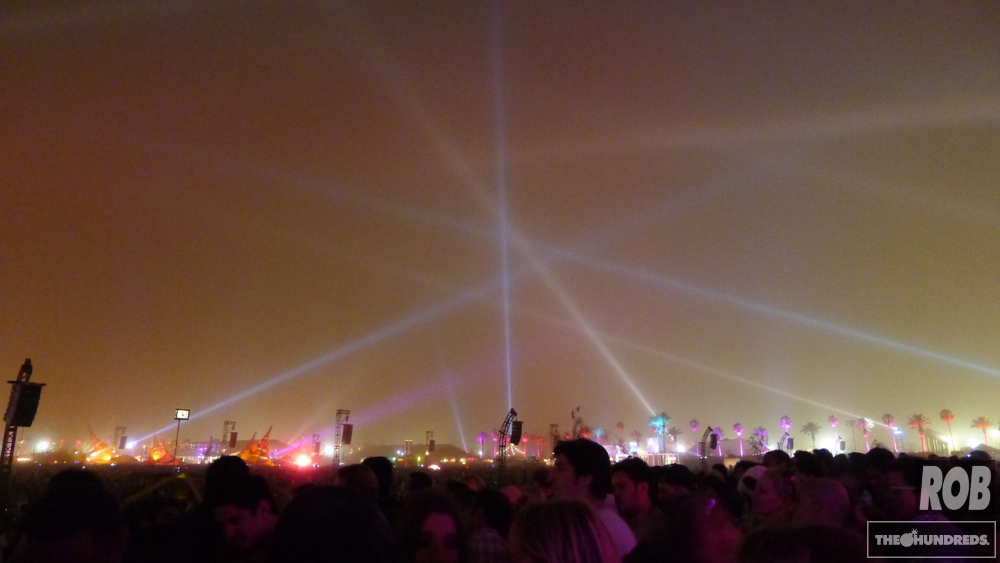 The spotlights are highlighting the sand in the air. The lights are also directing the drones where to bomb.