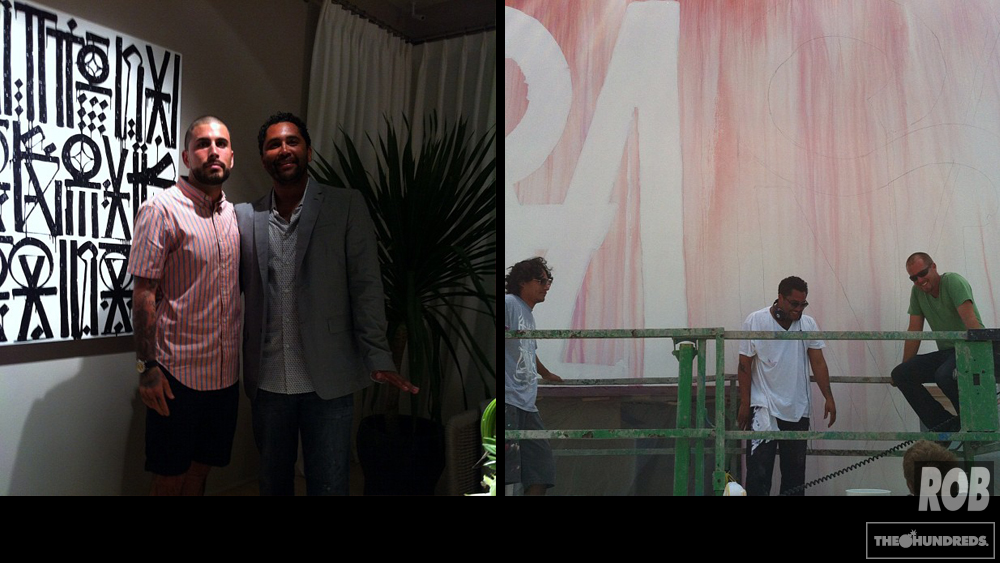 The keeping his mouth shut the longest award goes to me! I wish I could have been the first to report on this monumental occasion but my sources swore me to ultra secrecy. However if you are semi literate in Instagram you can pretty much figure out Retna may or may not be the next official artist for Louis Vuitton. Louis makes stuff out of leather you put other stuff inside of. Marquis Makes stuff out of paint and ink, which will be emblazoned on Vuitton's leather products which it will be hard to find something worthy of putting something inside. This post is made possibly by @ironeyes, @booksiii, and @Typoe instagram accounts, so it's not really snitching since it's publicly available.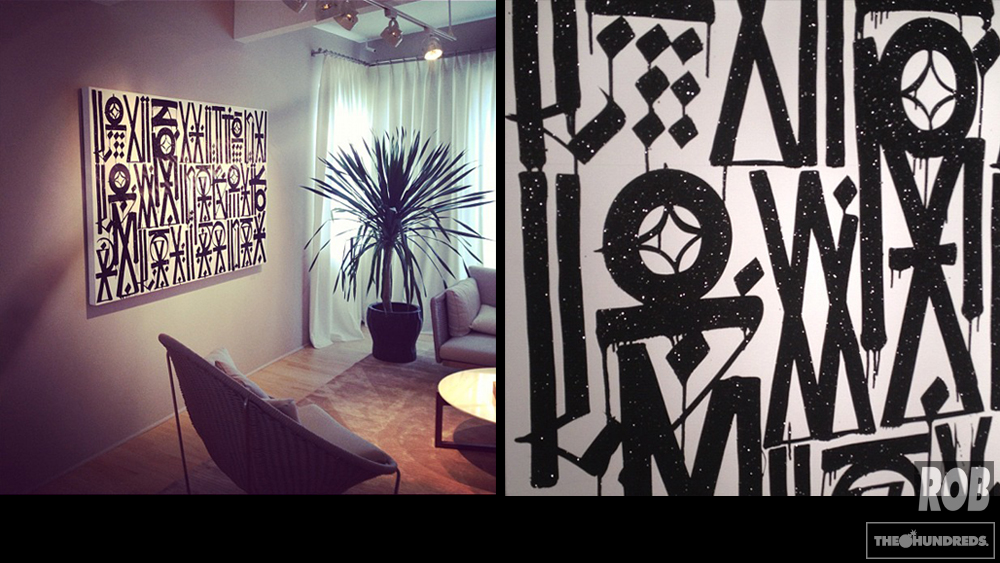 Here you can see RETNA's trademark language with a special LV surprise. The Louis star inside the circles.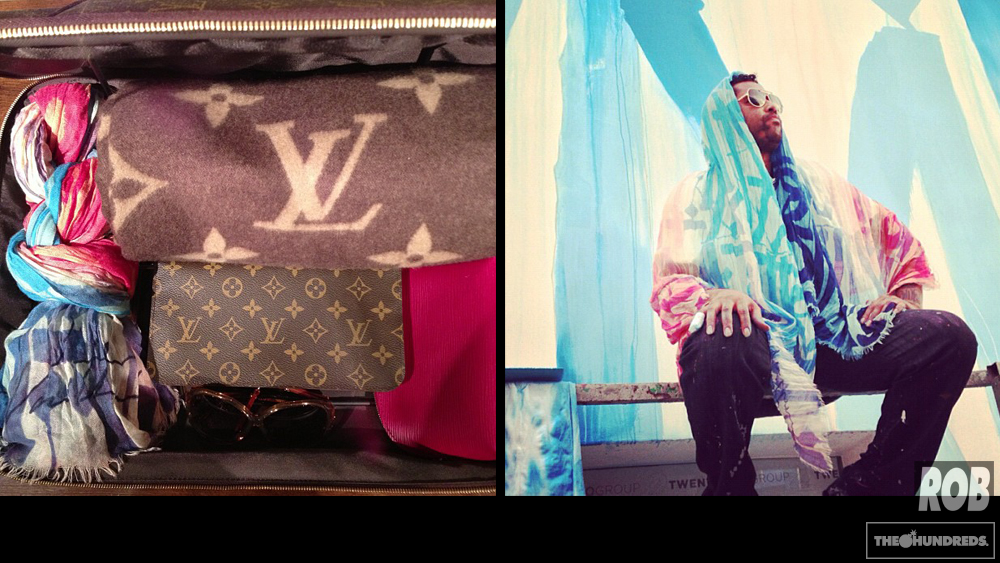 RETNA himself posted this especially LV aggressive suitecase with a never before seen scarf…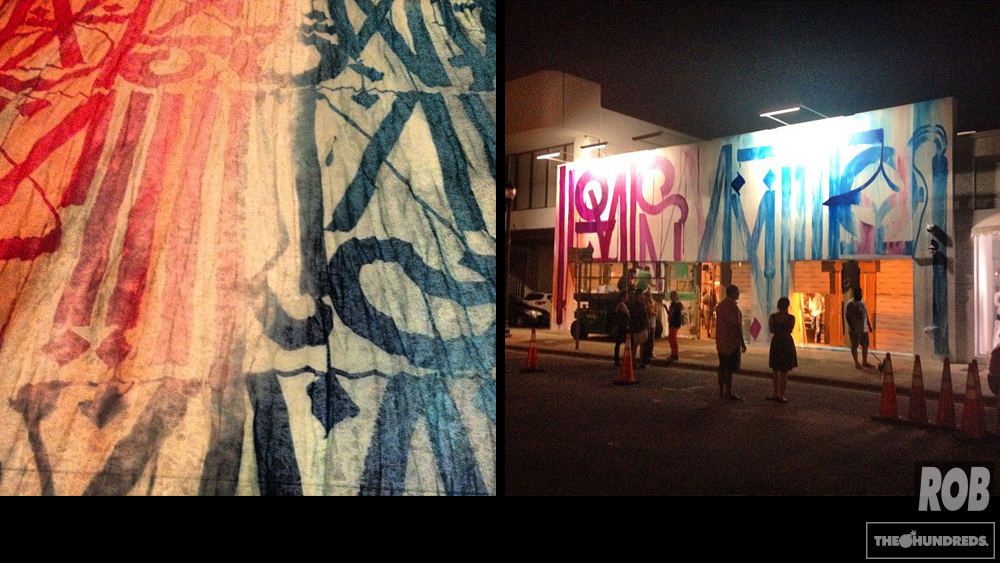 There is the Miami mural that was recently finished…. with the spread out scarf. Ima need two. Thanks to RENTA and the Primary Projects artists for the sneak peeks! See you at Art Basel!
UPDATE: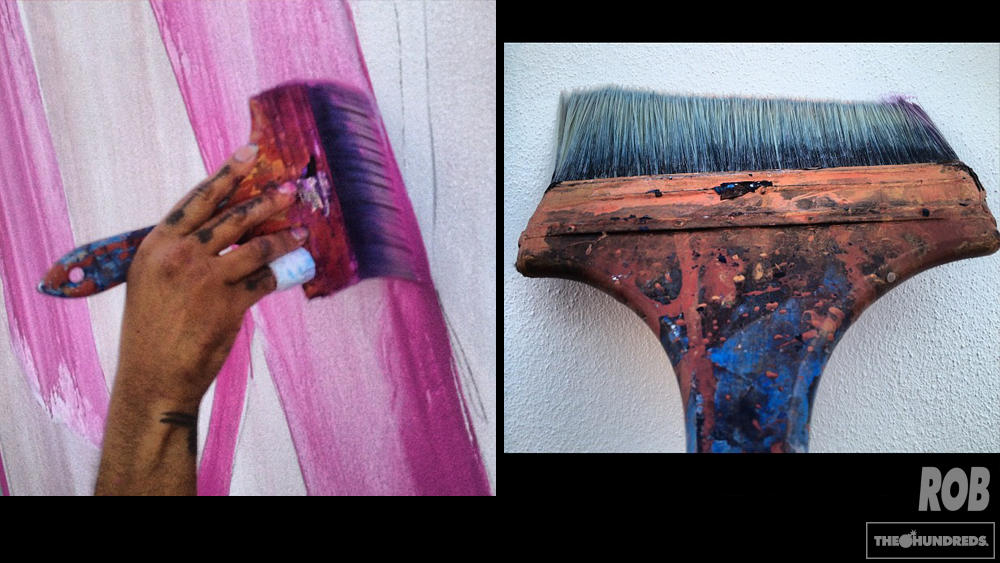 I especially like these photo's from @hoxxoh. I always wondered how he got such standard results from a brush and here is the secret. Now all you need is 20 years in the game and you can be the same!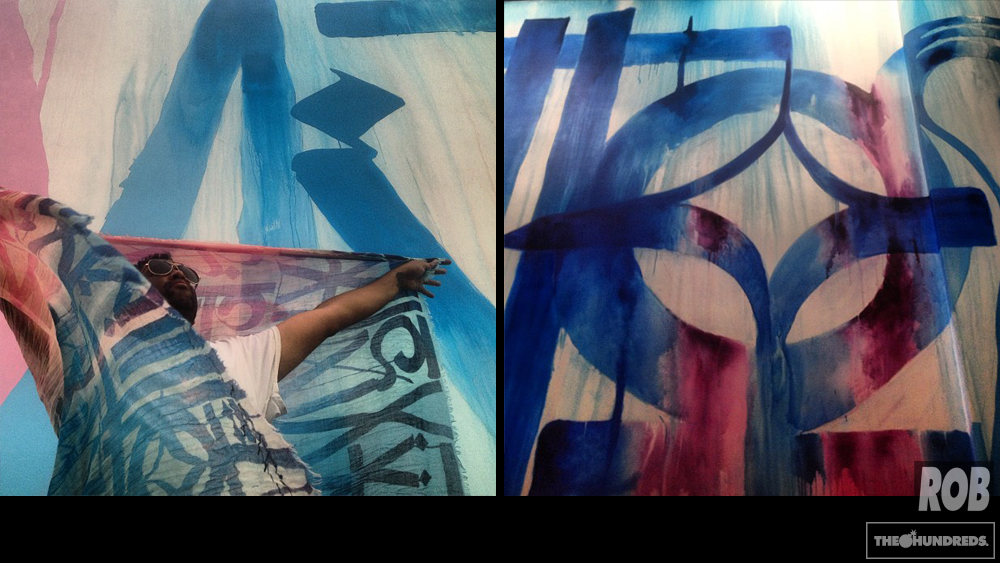 Special thanks to Doug "HOX" for the best pics from the cherry picker.