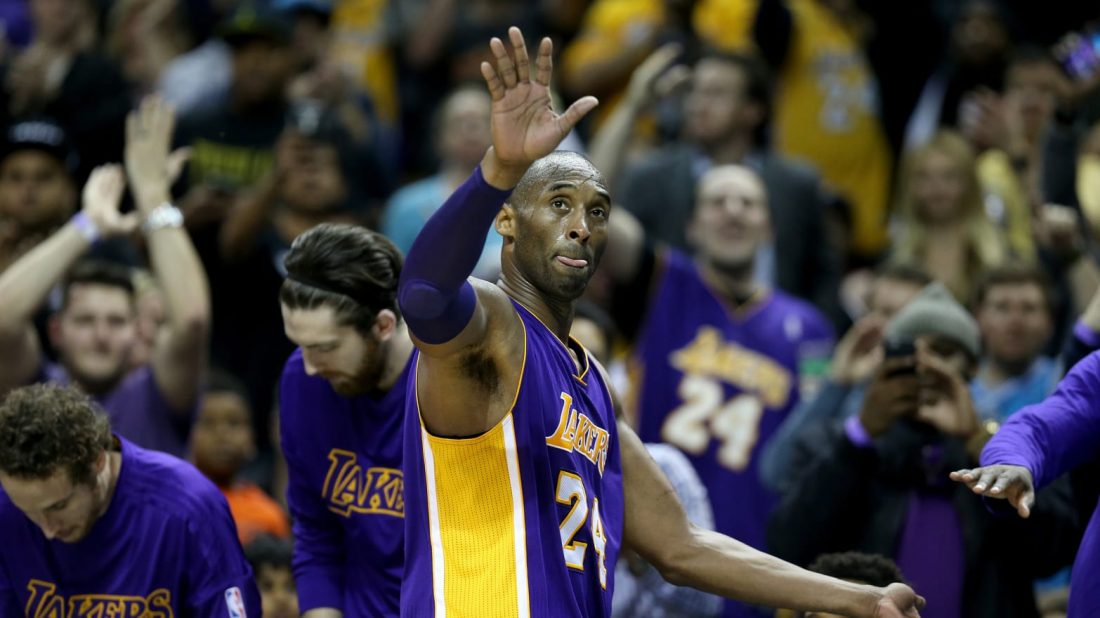 Yesterday was a day unlike any other. As a gloomy fog held steady over Los Angeles County for the entire weekend, the city and the world beyond lost one of its brightest stars, Kobe Bryant. The 41-year-old Laker legend and his 13-year-old daughter, Gianna, or GiGi as he called her, perished in helicopter crash in the hillsides of Calabasas on their way from Orange County to the Mamba Sports Academy for GiGi's basketball game.
Seven other souls were lost in the tragic accident, including the pilot Ara Zobayan, Gianna's AAU coach Christina Mauser, Gianna's teammates Payton Chester and Alyssa Altobelli, Payton's mother Sarah Chester, and Alyssa's parents Keri Altobelli and longtime Orange Coast College baseball coach John Altobelli.
The news of the crash sent shockwaves across the globe, as the world wasn't ready to lose one of the greatest athletes and competitors in history. The reactions ranged from utter disbelief to devastation at the loss of so many young and innocent lives who had so much more light to shine on the world.
Kobe's death came a mere 12 hours after LeBron James had passed Bryant on the NBA's all-time scoring list while playing against the 76ers in Kobe's hometown of Philadelphia. Philly was where Bryant starred at Lower Merion High School before being drafted by the Charlotte Hornets and immediately traded to the Los Angeles Lakers, the storied franchise he would spend his entire 20-year career with.
His basketball career was highlighted by five NBA championships and two Olympic gold medals, the ultimate team accomplishments in his sport, as well as a plethora of individual accolades like scoring titles and MVP awards. It's impossible to list all of his achievements on the court because they were infinite. He was one of the best we'll ever see play the game and we're grateful we were alive at the same time as him to witness it.
His career and personal life weren't without blemish, as a 2003 sexual assault accusation found Bryant fighting allegations and a court case throughout that NBA season, ultimately resulting in charges against him being dropped in the criminal case and a settlement in a civil case. But how Kobe grew from that ordeal and turned his personal life around is a true testament to his character.
Kobe was the ultimate competitor, and he passed that on to his daughters after his playing career was over. Though he said frequently he wouldn't attend NBA games after he retired, it was his daughter GiGi's love for the game and thirst for basketball knowledge that drew him back in, ready to pass on his enormous basketball IQ to the next generation, Gianna being the Mambacita to his Black Mamba.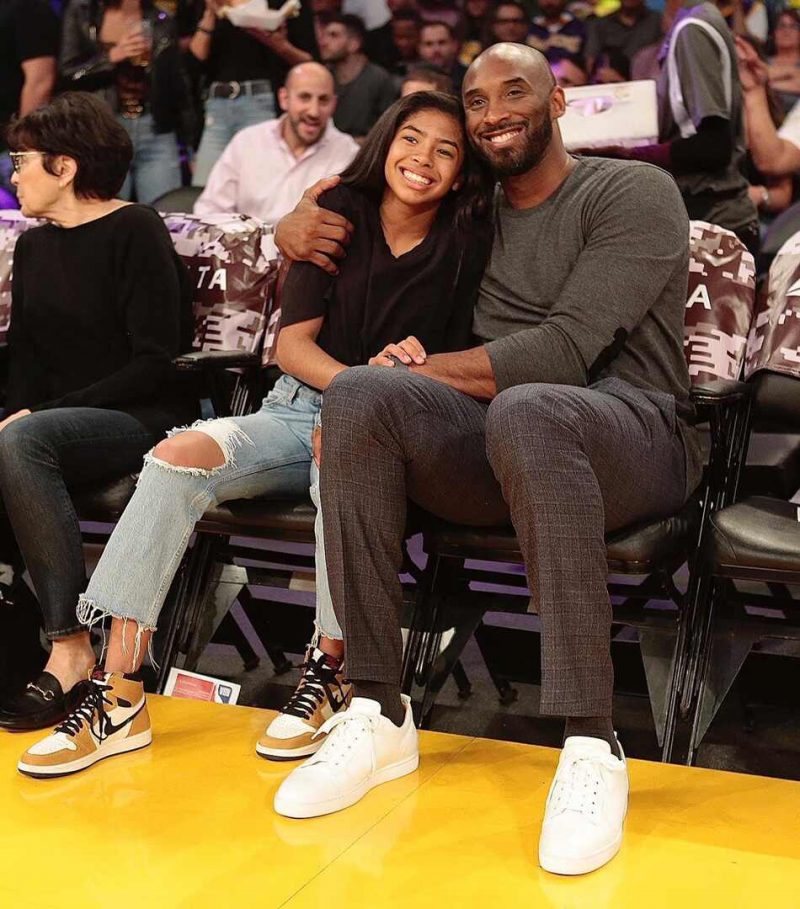 Thousands of mourners gathered at Staples Center, the house that Kobe built, to celebrate his life and legacy, pay respects, and say goodbye to their fallen hero. The crowd was part somber and part smiles, as his biggest fans, inlcuding some current Lakers, gathered to lift up each other's spirits in this trying time.
Fellow NBA superstars, former teammates and friends, coaches and the commissioner, all spoke glowingly of a star that shined brighter than all of the others, a model athlete that competed incessantly at all times. Kobe's legacy is one of winning, but also working harder than your opponent always, putting in endless hours to perfect your craft and ending each day proud of the work you left on the court. He inspired millions and will continue to do so forever.
Thank you, Kobe, and may you, GiGi, and the rest of the fallen rest peacefully knowing we will never forget you.
-The Hundreds