Last Wednesday, friends and fam at The Hundreds filed into cars and made the two hour journey down south to San Diego in celebration of our collaboration with streetwear pioneer Alyasha Owerka-Moore, The Hundreds by Alyasha collection. Hosted by El Cajon Blvd staple boutique Gym Standard, we had free tacos, free beer, and free tunes—courtesy of Alexander Spit and Alyasha. All made for a good time. If you didn't make it out because you were too busy watching the world series, then tough on you because we were watching it too on Ben's TINY PHONE.
Check out our photos below and shout outs to Alyasha, Edwin at Gym Standard, and Sapporo, and all of you for making the party what it was. Read Bobby's personal thank you letter to Alyasha, streetwear's living legend HERE and shop our collection here. If you don't know about Alyasha's legacy in streetwear from Phat Farm to Alphanumeric to Fiberops (he even introduced Pharrell to a little brand called BAPE) – read about that in Bobby Hundreds' words here, with "Meet Your Maker: The Alyasha Owerka-Moore Story."
Photos by our good friend Paolo Fortades!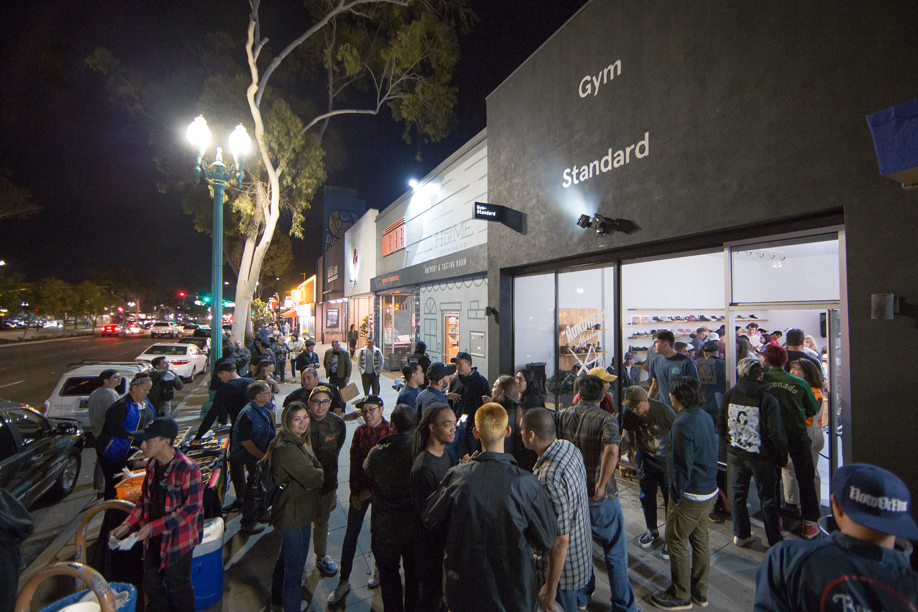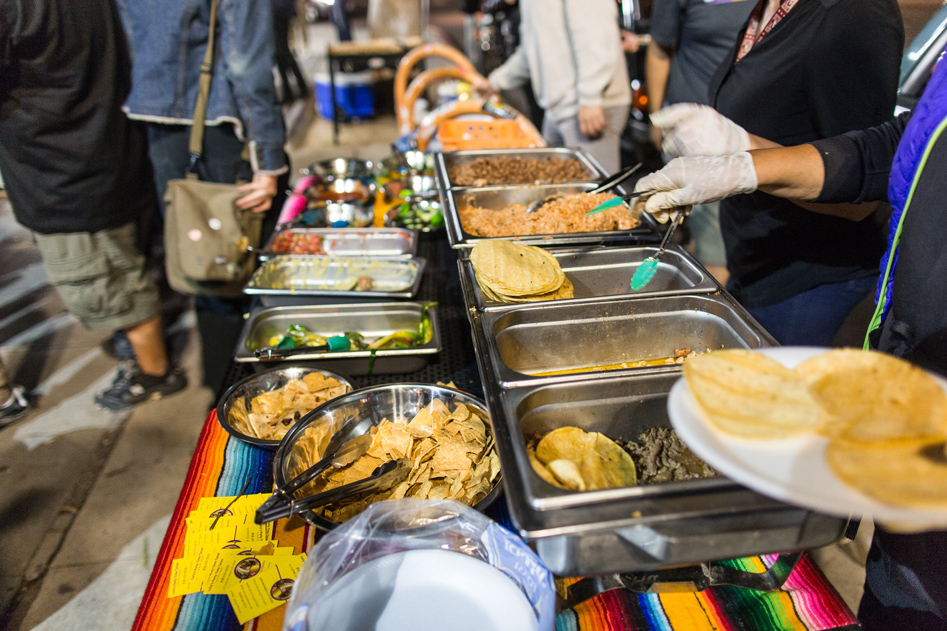 Quintessential The Hundreds squad pic. Thank you Edwin and Aly.