Last Friday, Slow Culture and Sunday joined forces for What A Time to Be Alive, a collaborative group show described as "a critique and celebration of the modern world." With hopes to "instigate open and honest conversation between artists and the community on social issues and current events," the show was a huge success, with a line snaking all the way around the block. Over 75 artists participated, including our friends Travis Millard, Sean Solomon, Kyle Ng, Jay Howell, and more. We felt honored to be a part of it, along with other sponsors UNIF, Pabst, Obey, Huf, Altamont, Vans, and Quiet Life.
Check out a recap of the event below, with photos by Morgan Rindengan.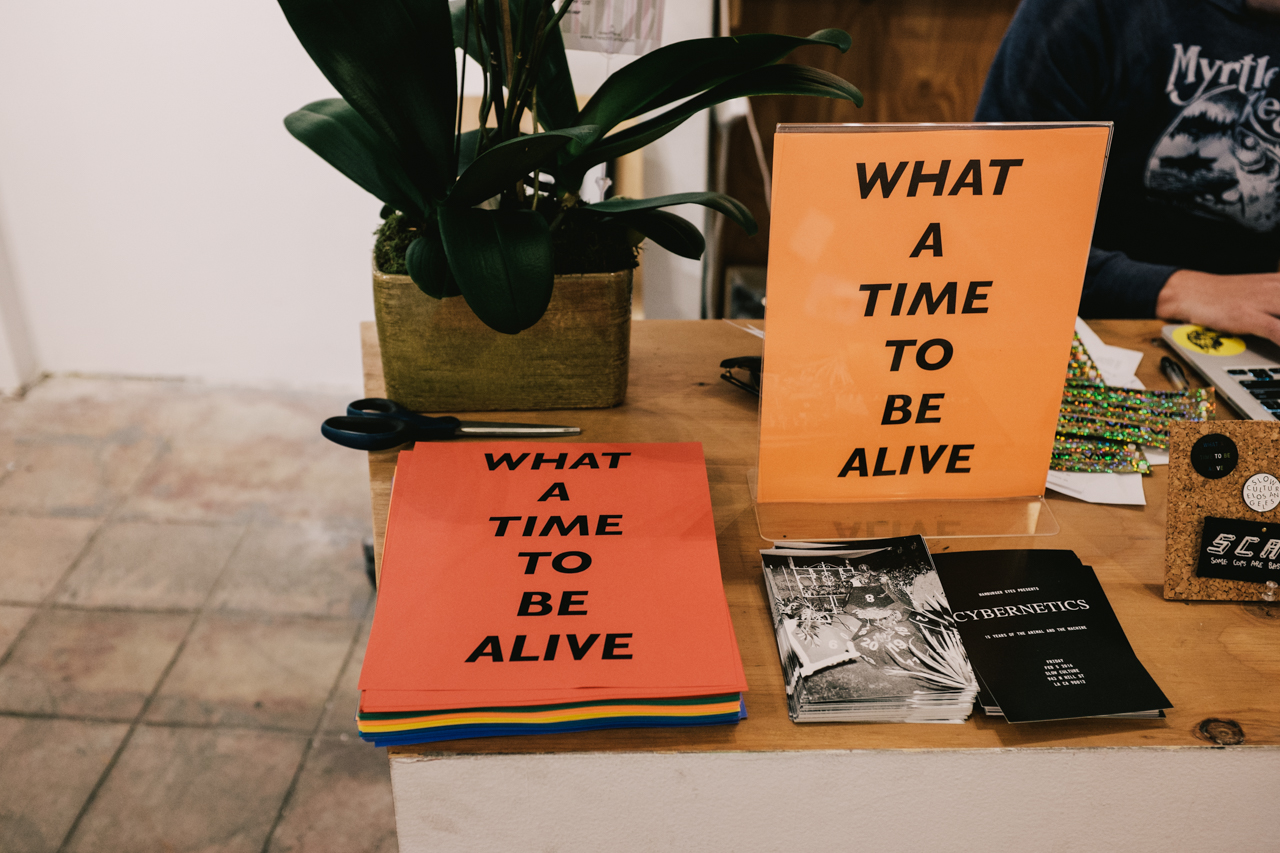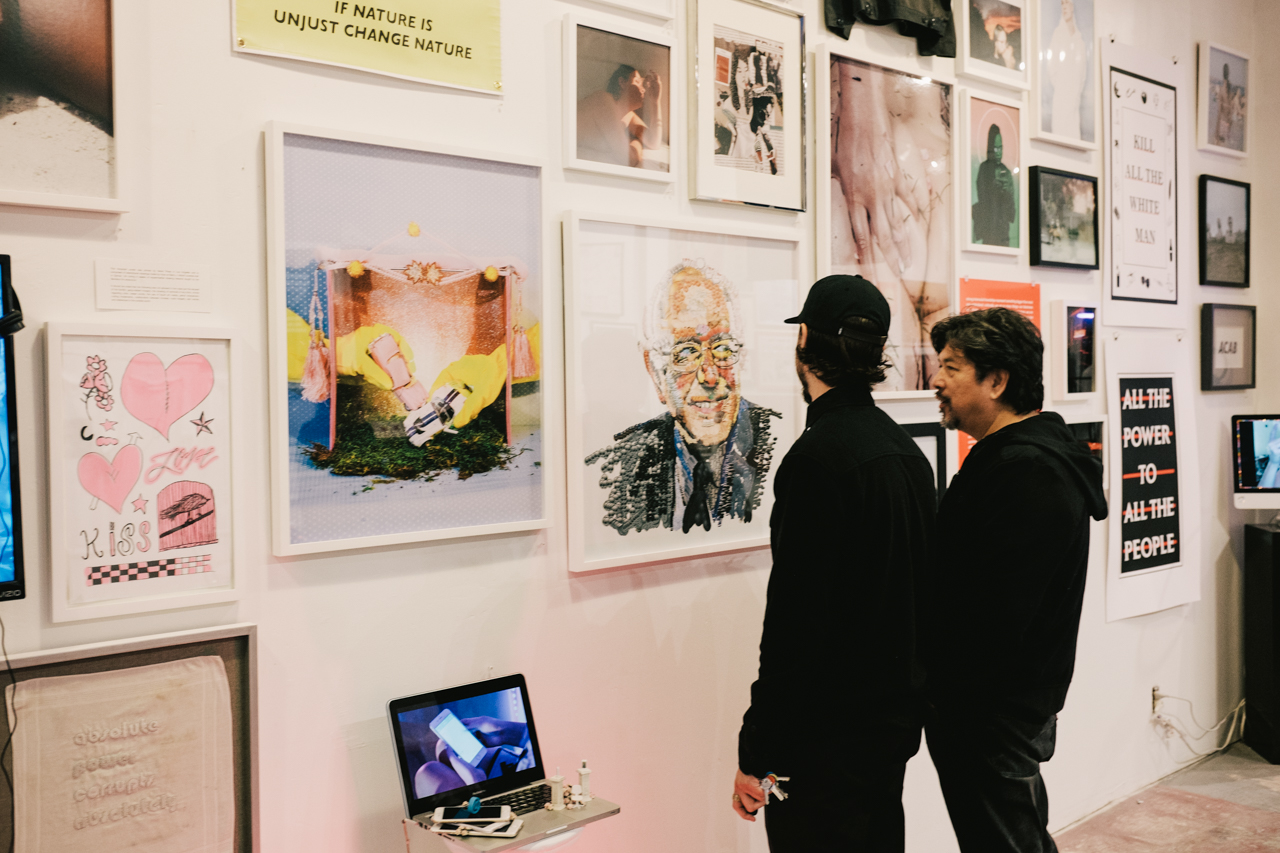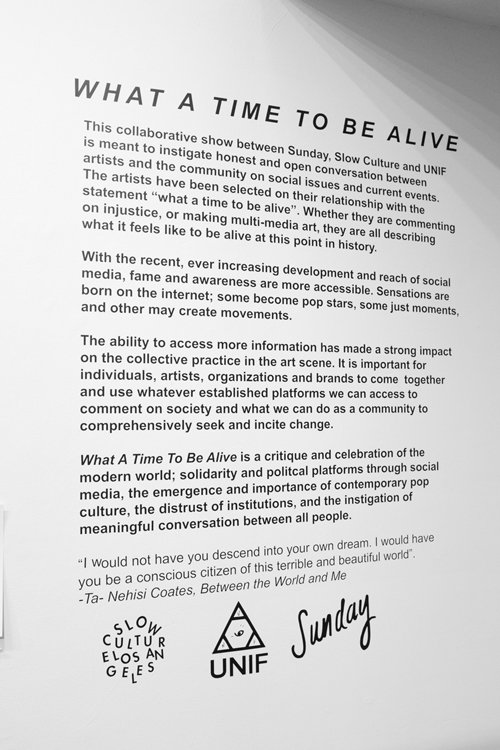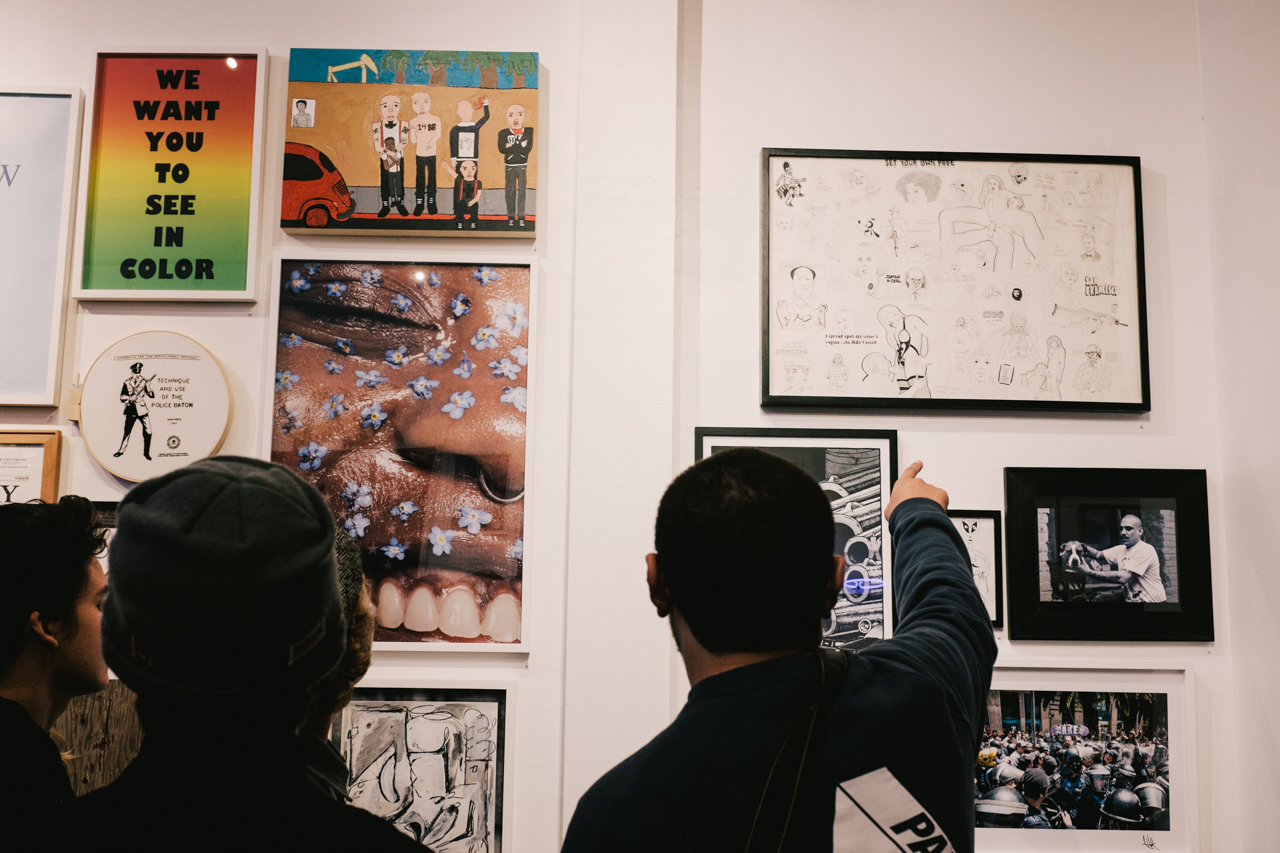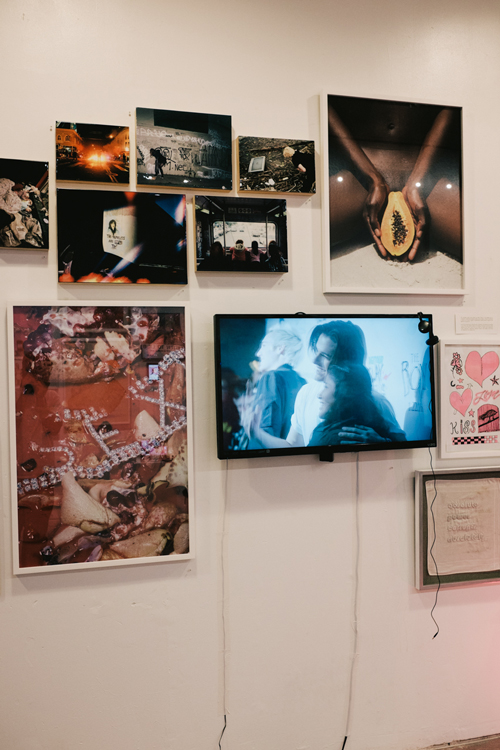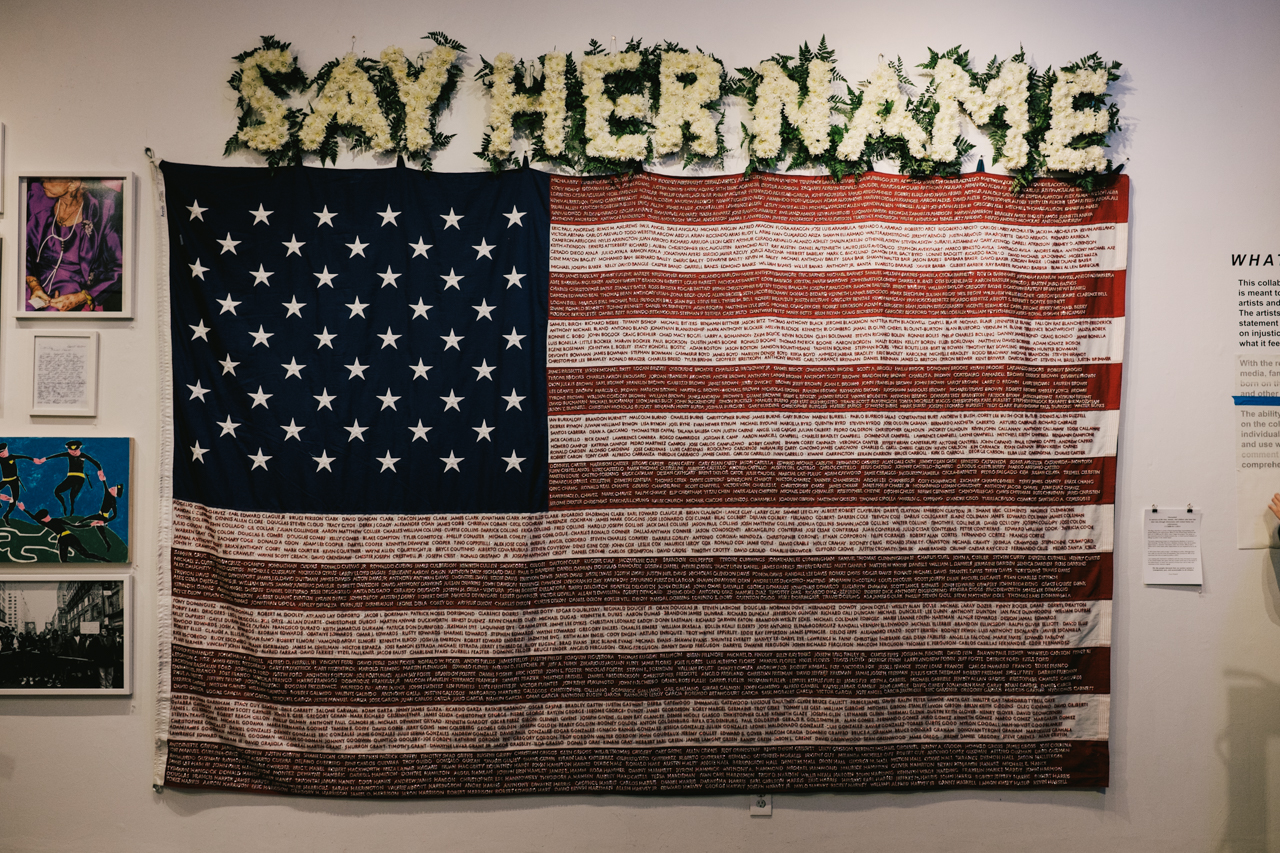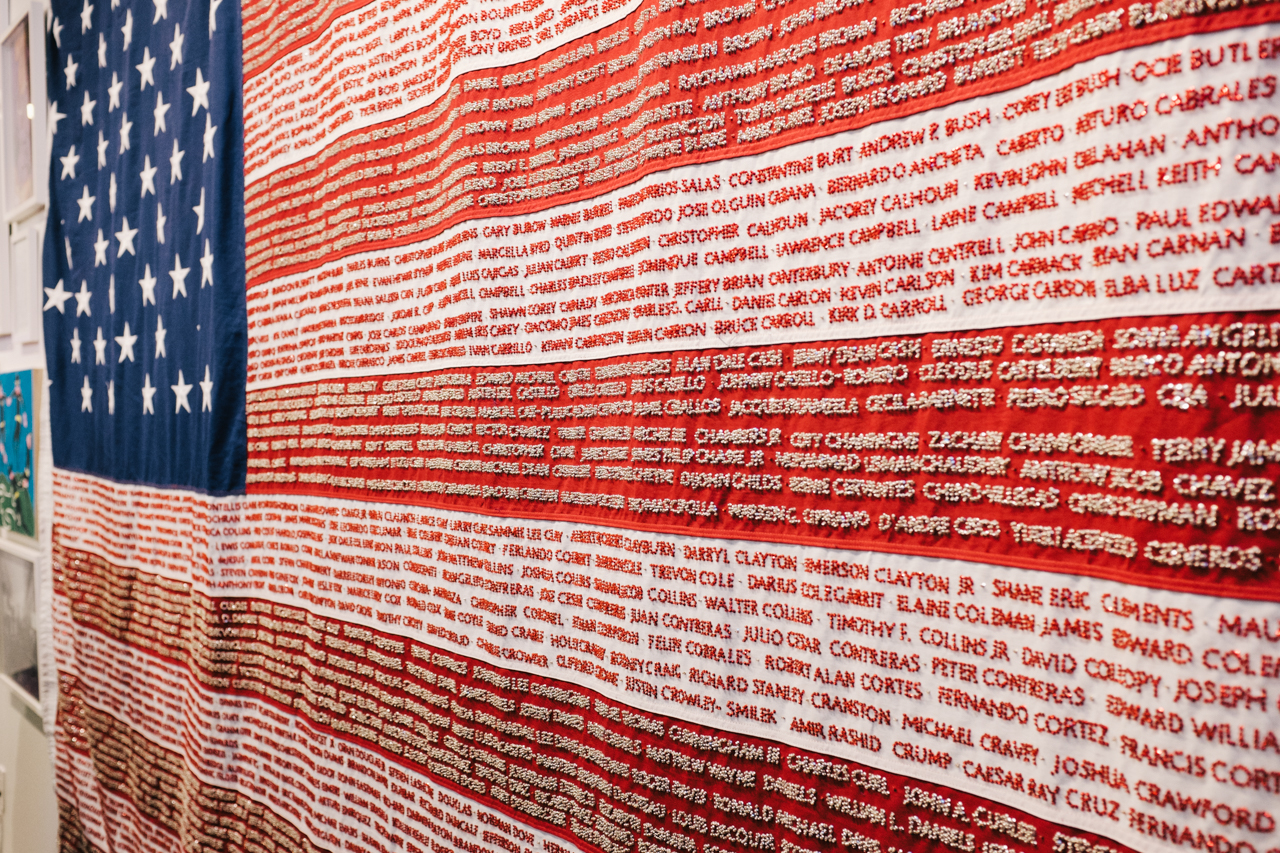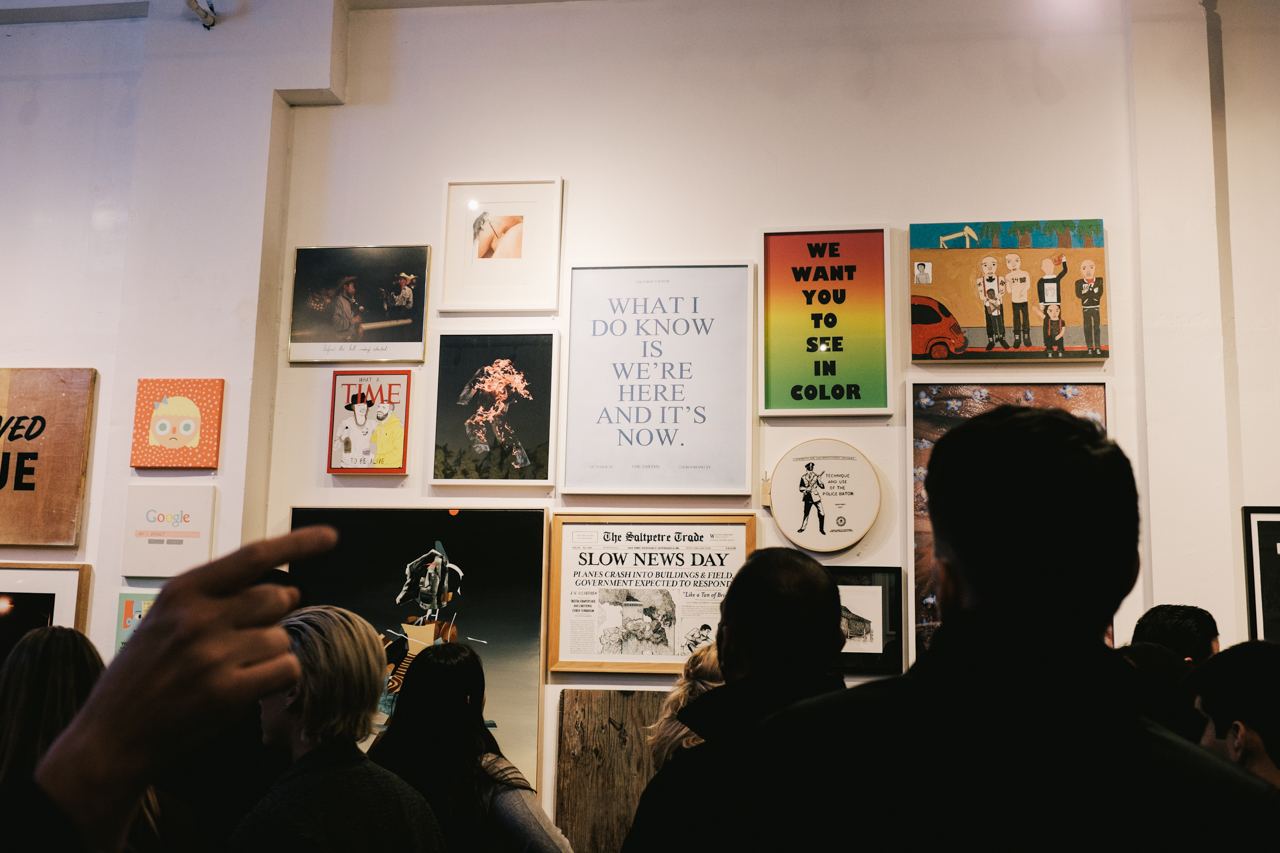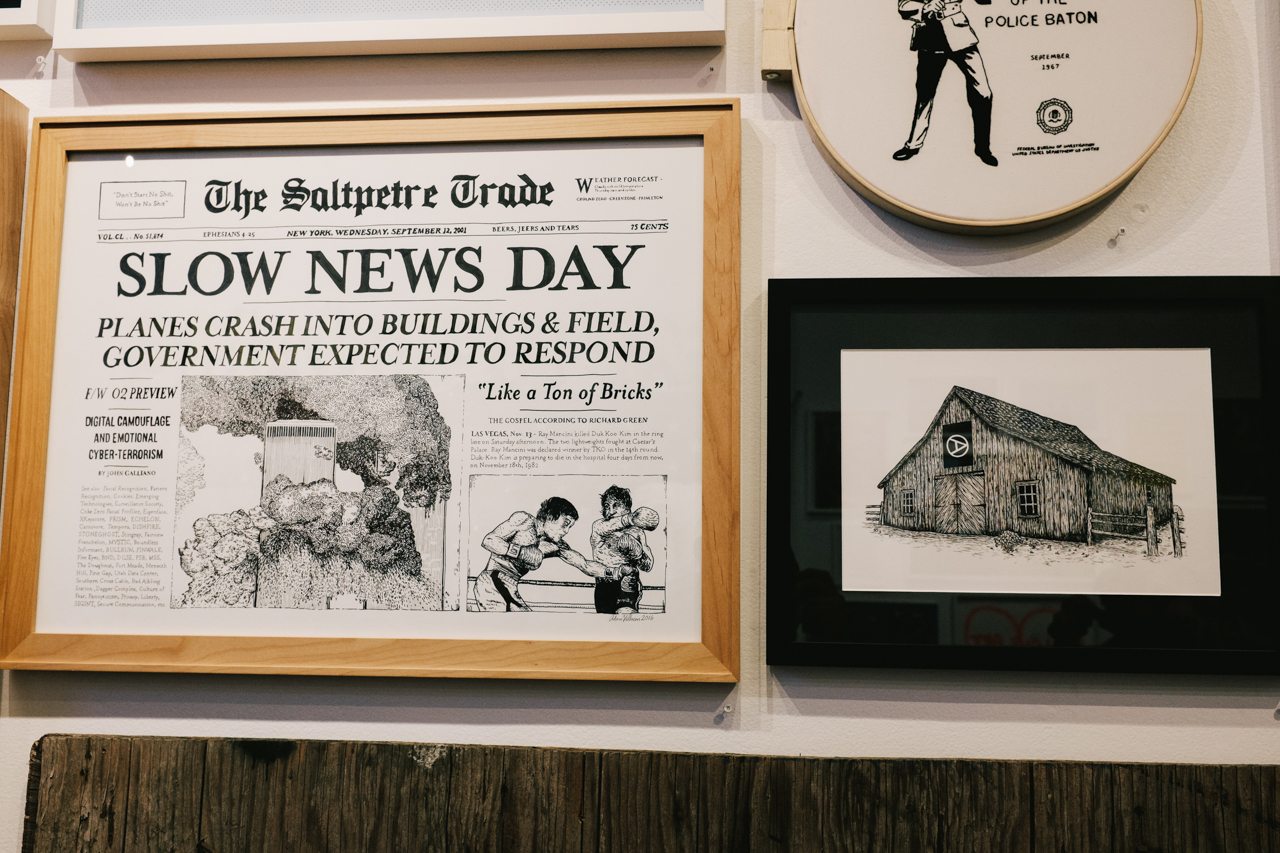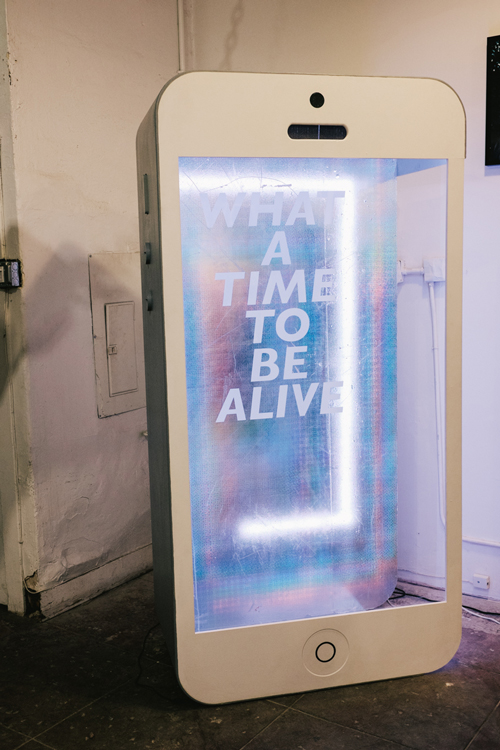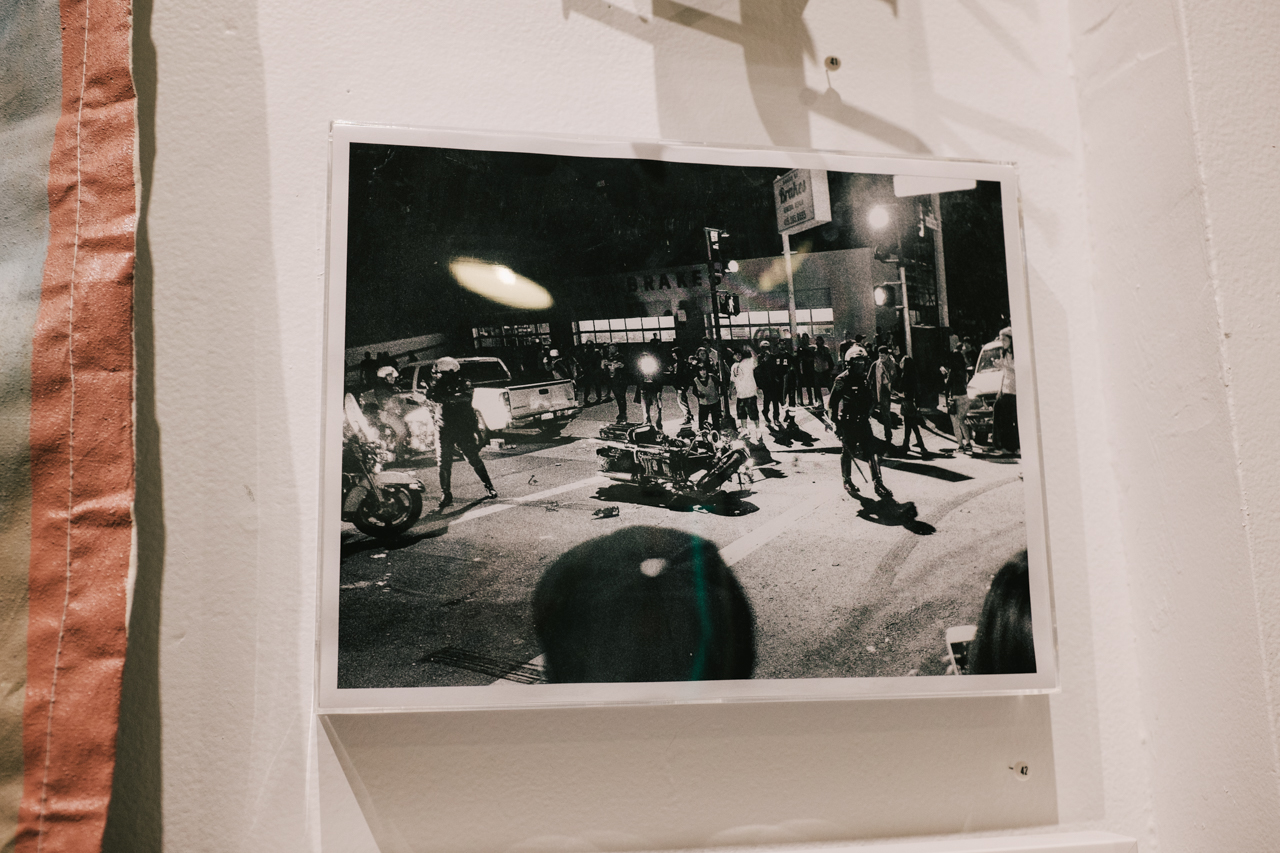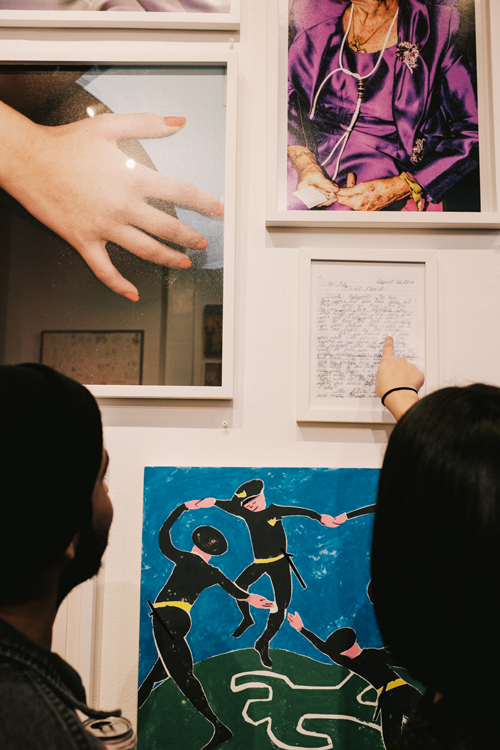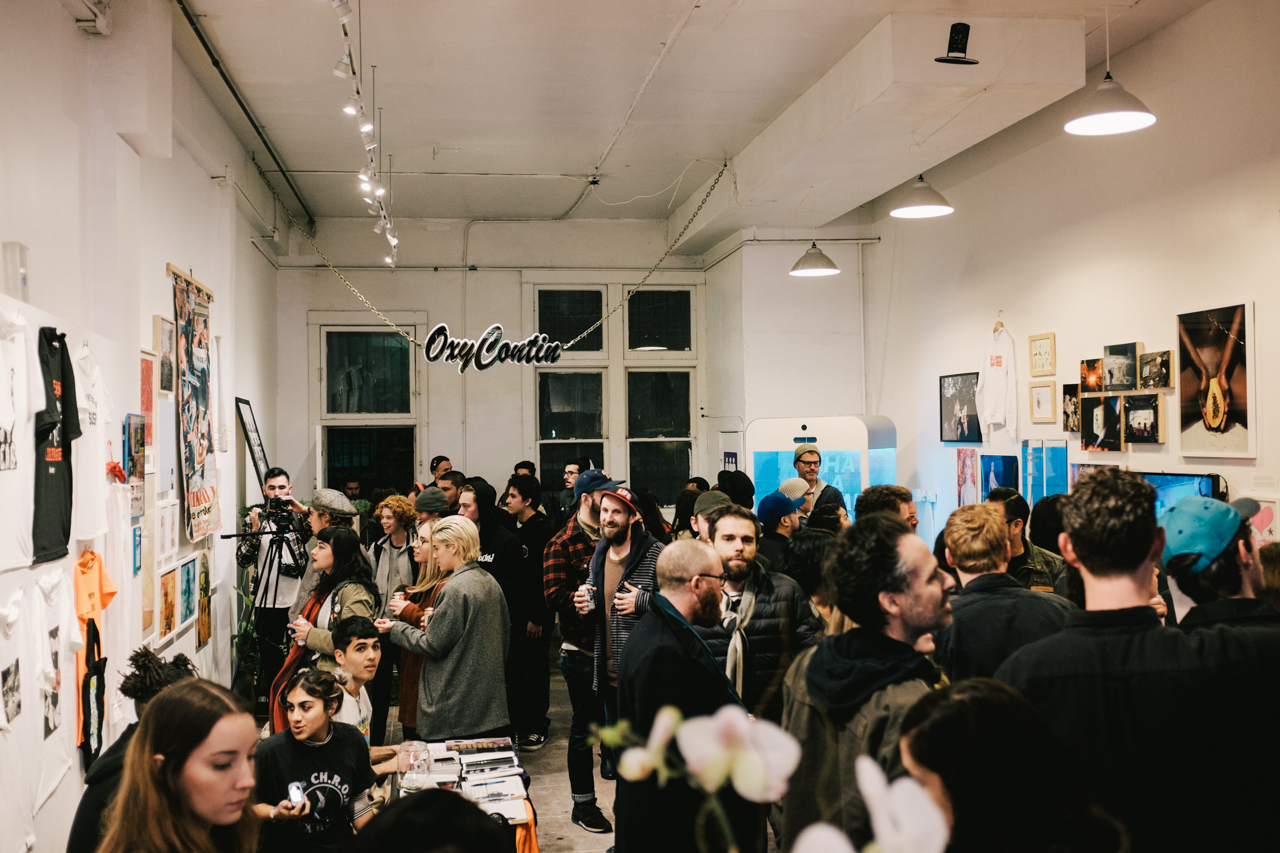 Eric Wareheim.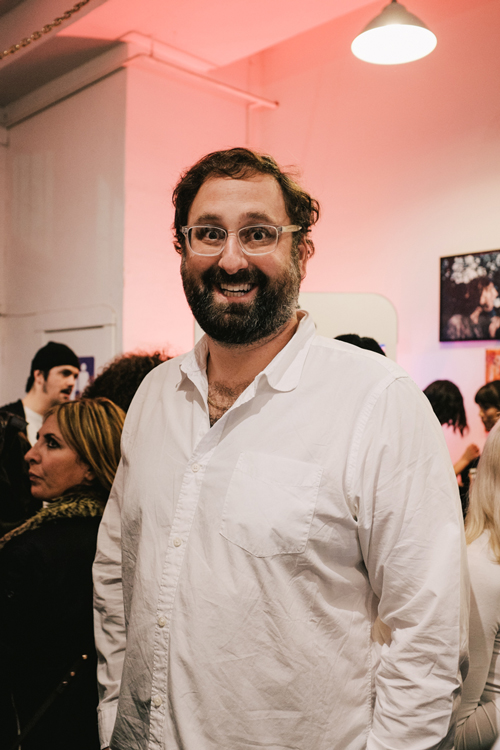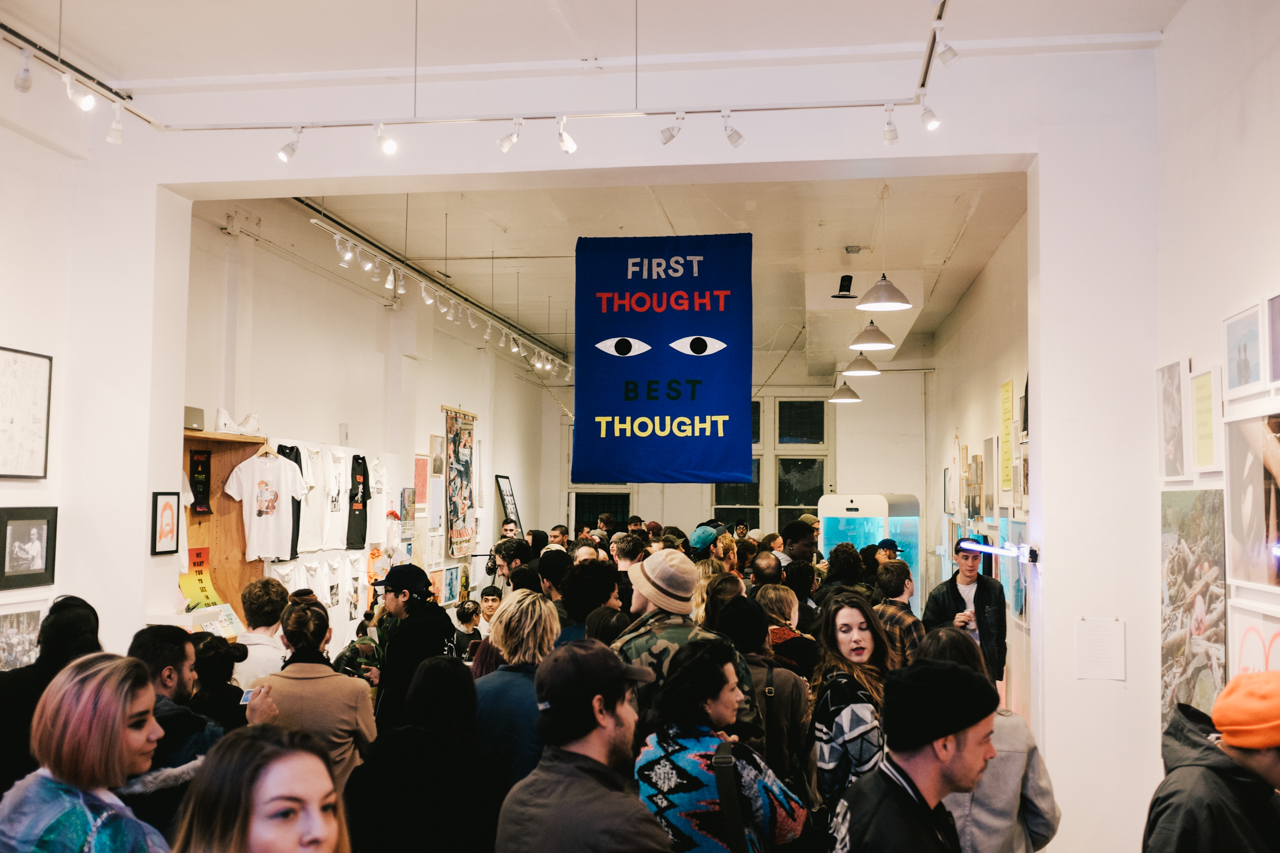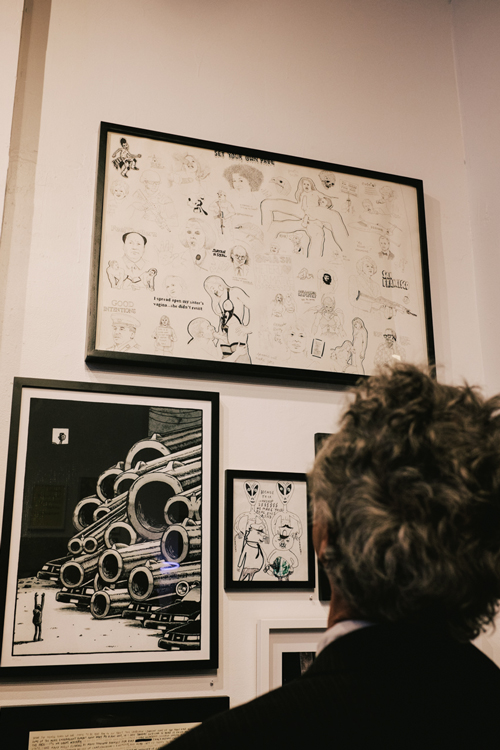 Dave Kinsey.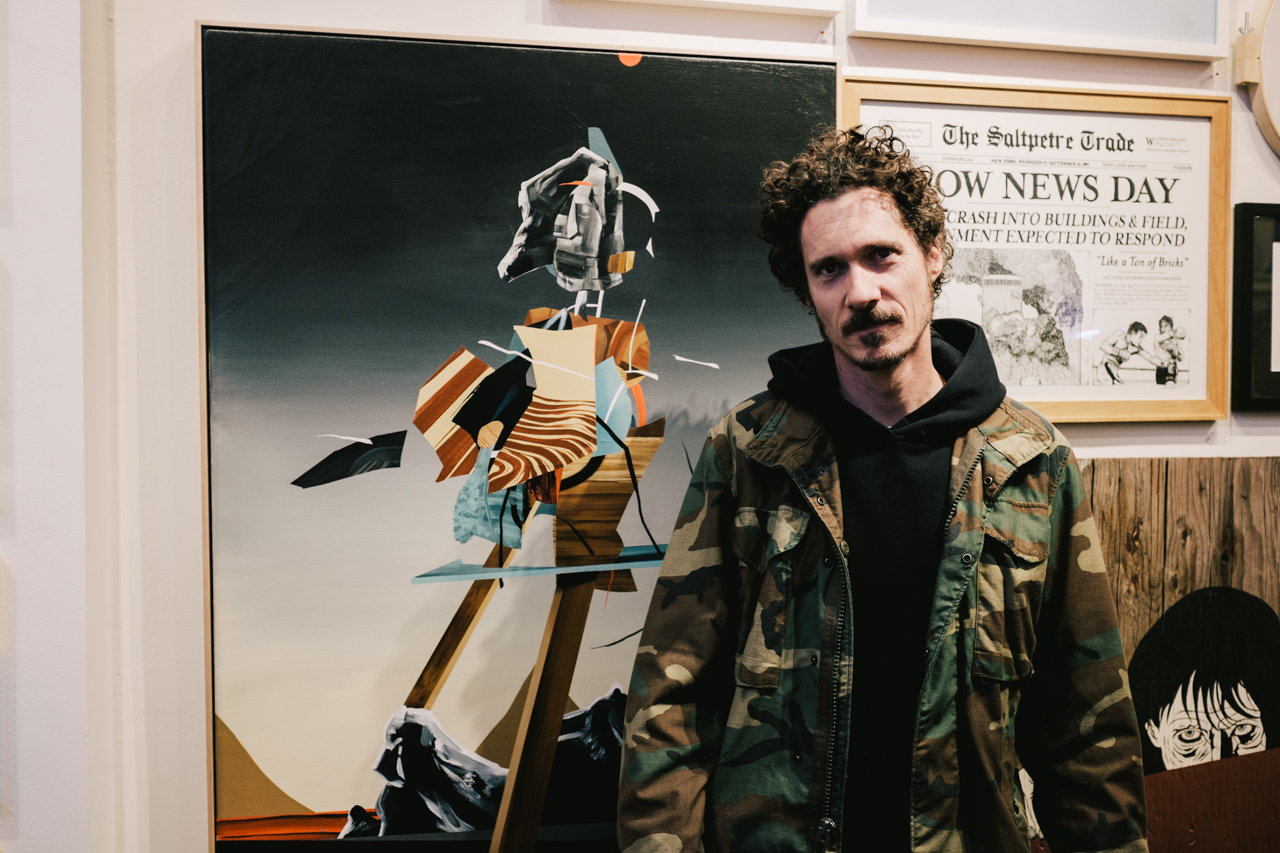 Slow Culture owners Fred & Max Guerrero and Steve Lee.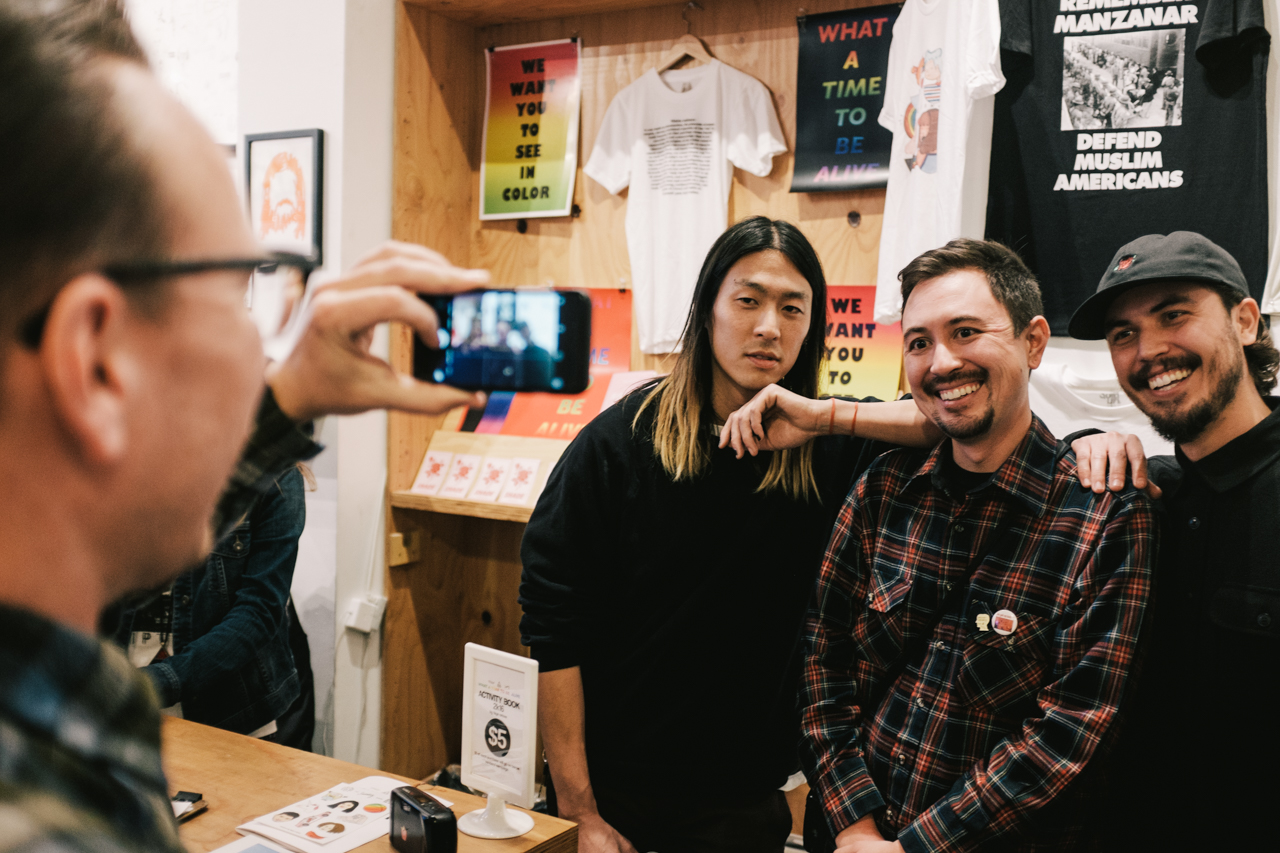 Exclusive product made for the event, with all proceeds going to charity. Bobby Hundreds' own design is the "REMEMBER MANZANAR—DEFEND MUSLIM AMERICANS" shirt.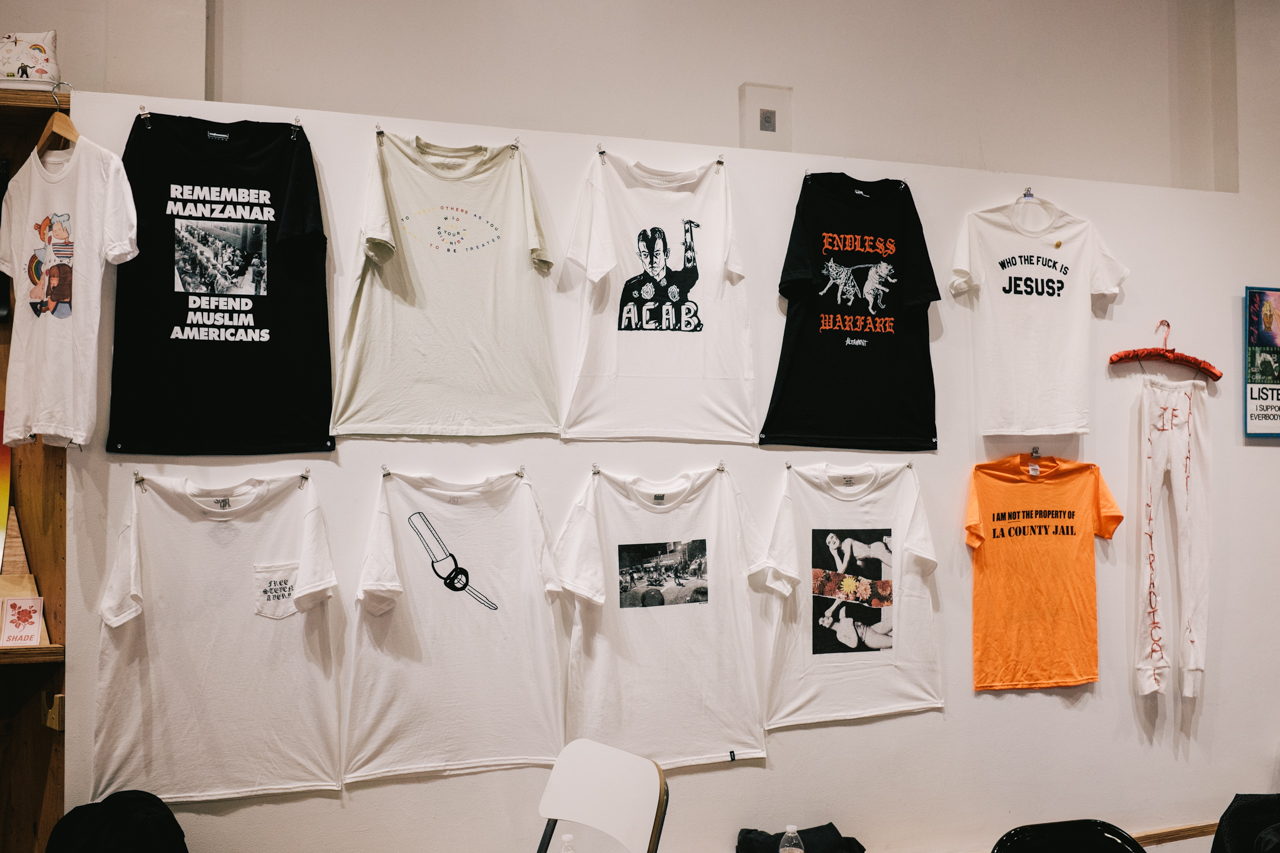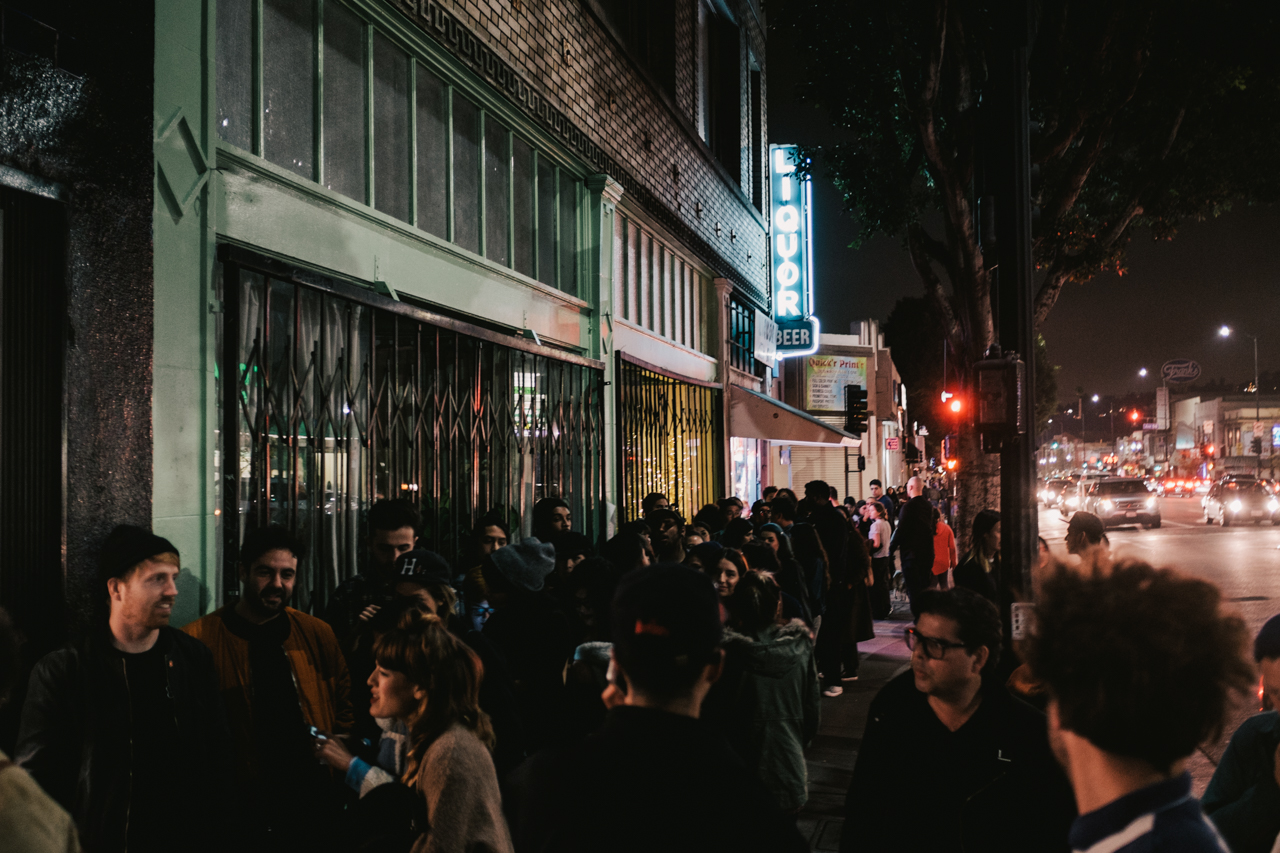 The insane line.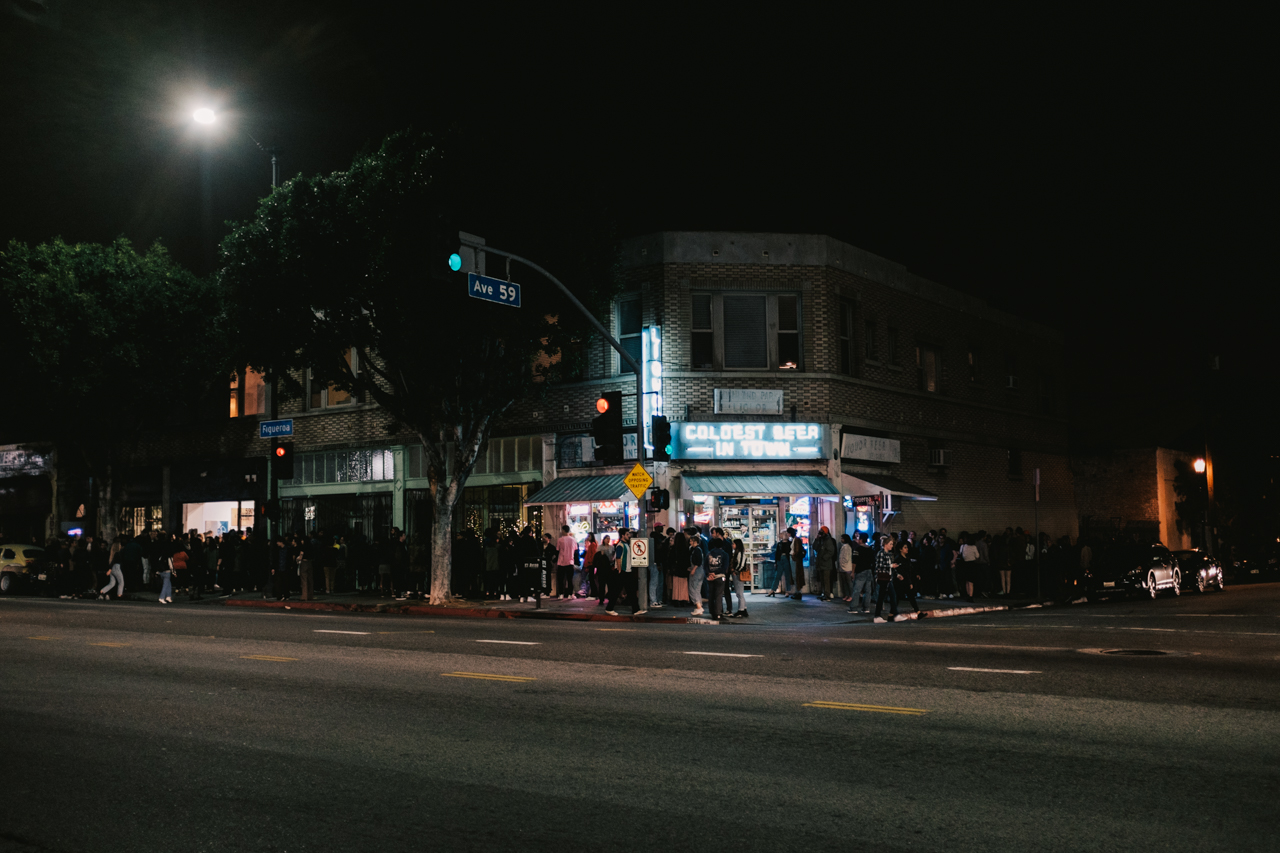 Continued.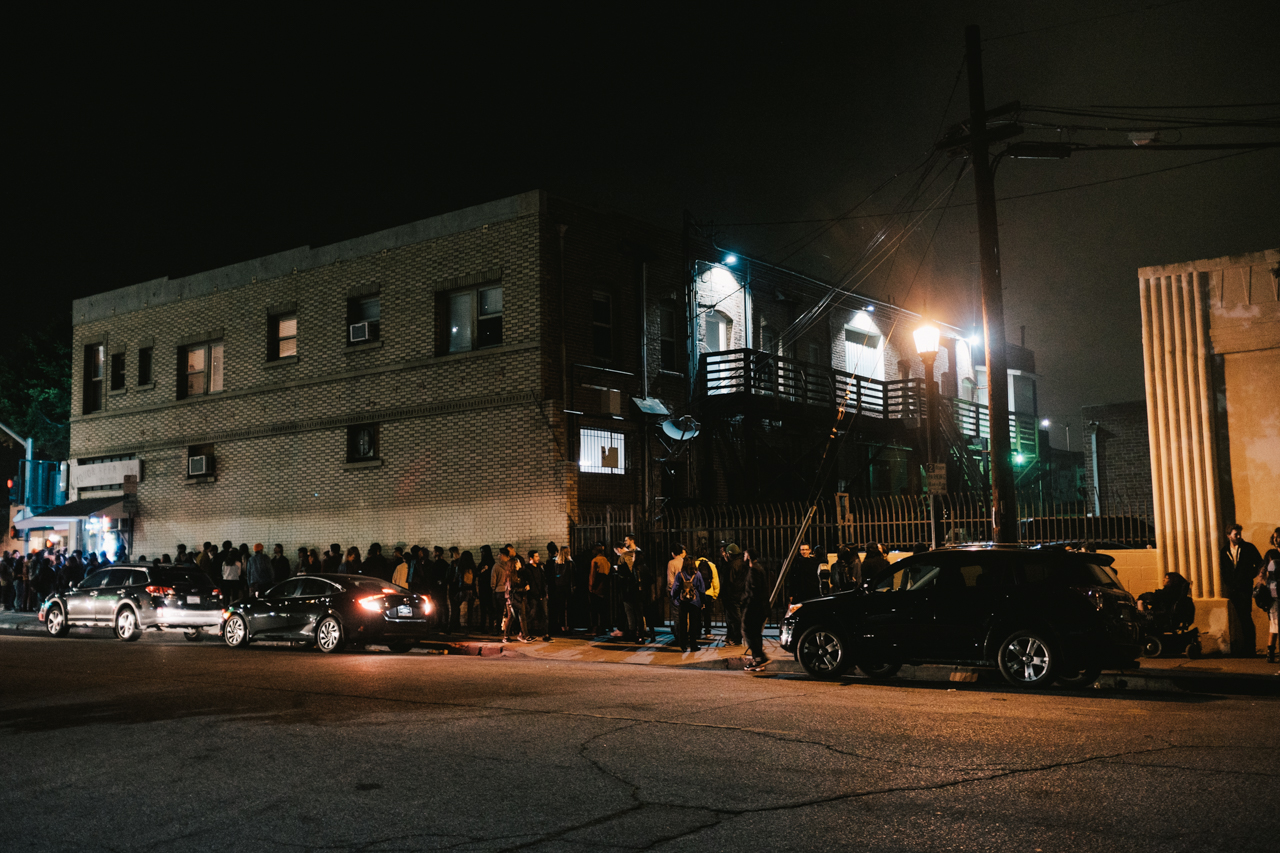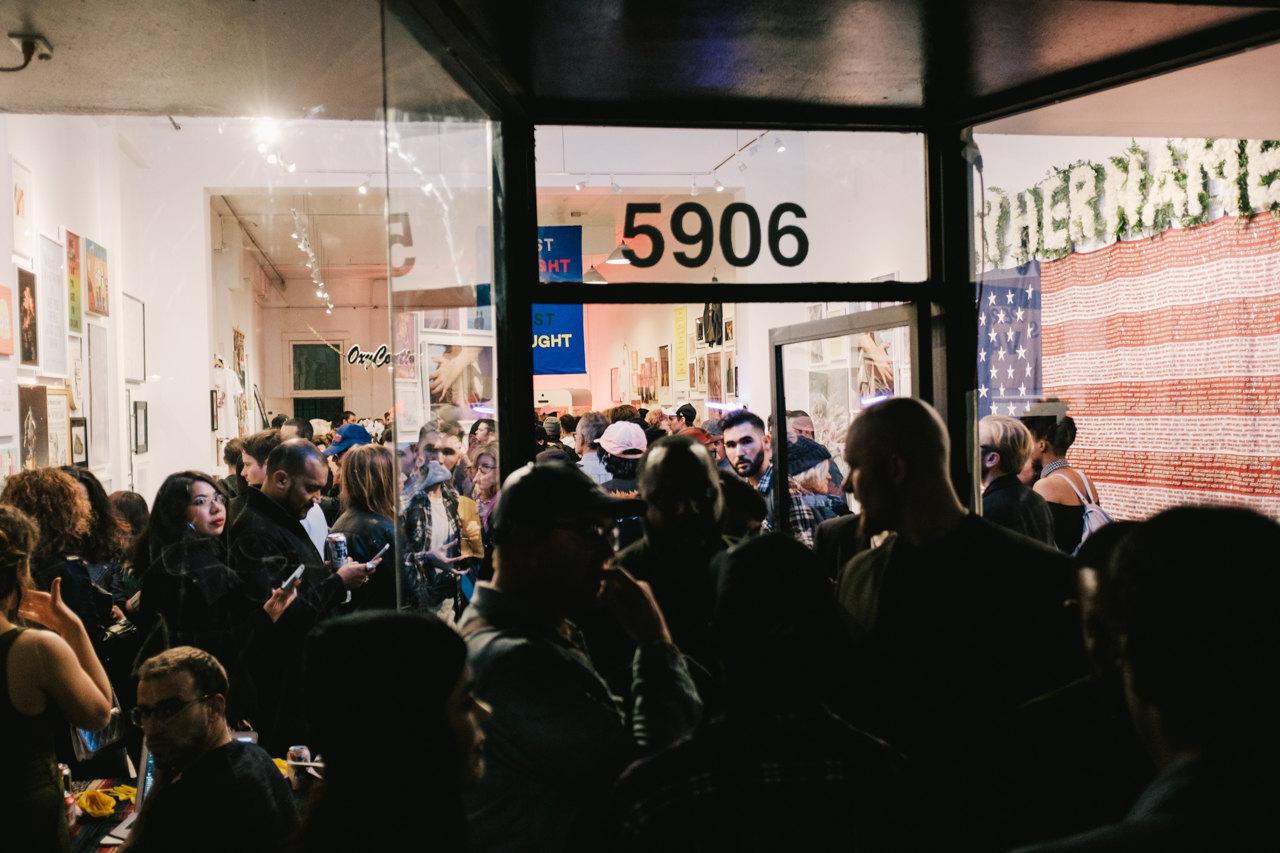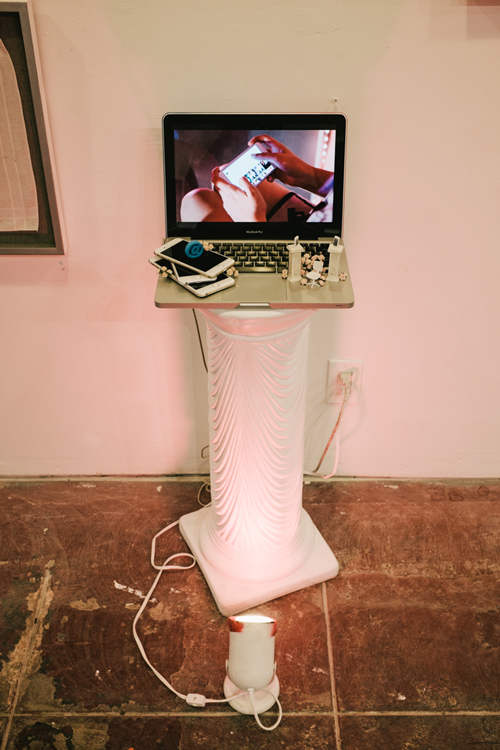 Jay Howell.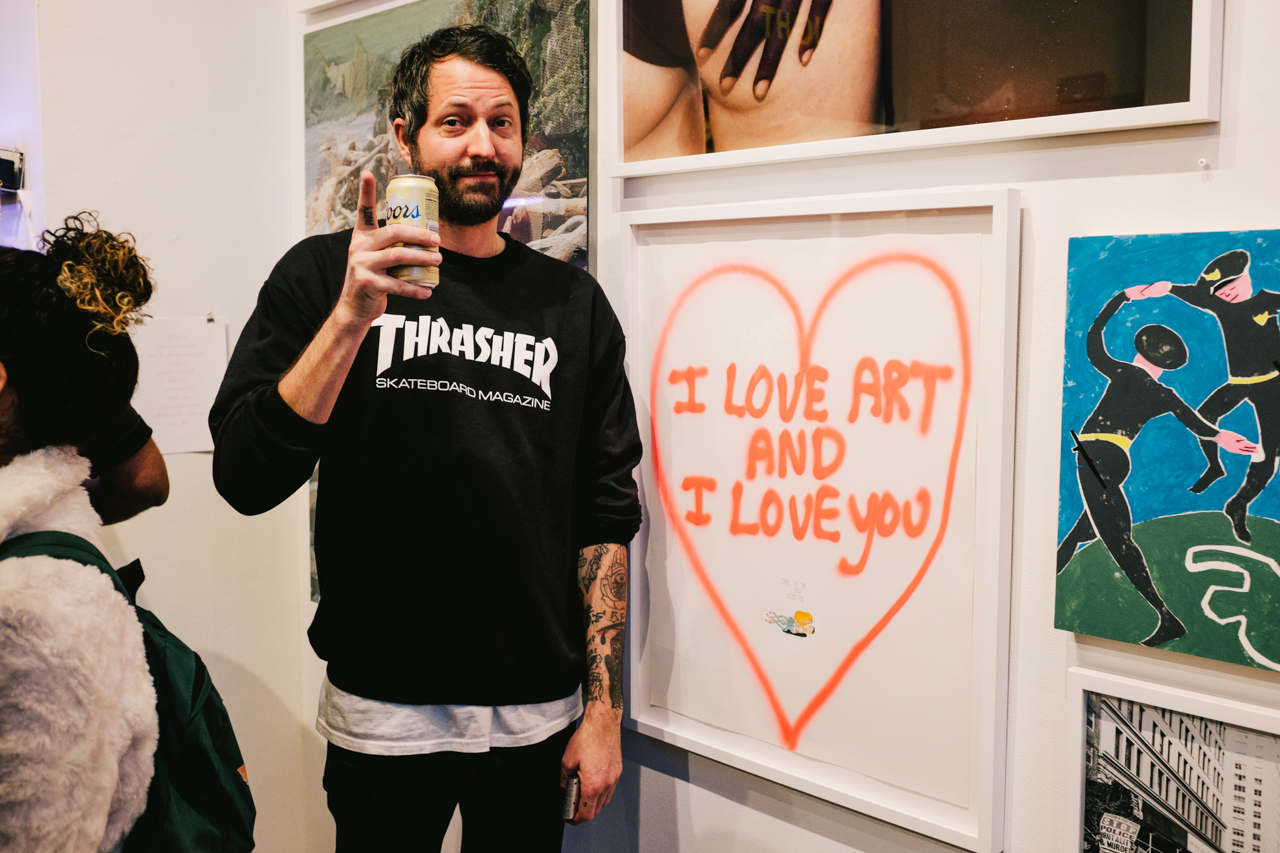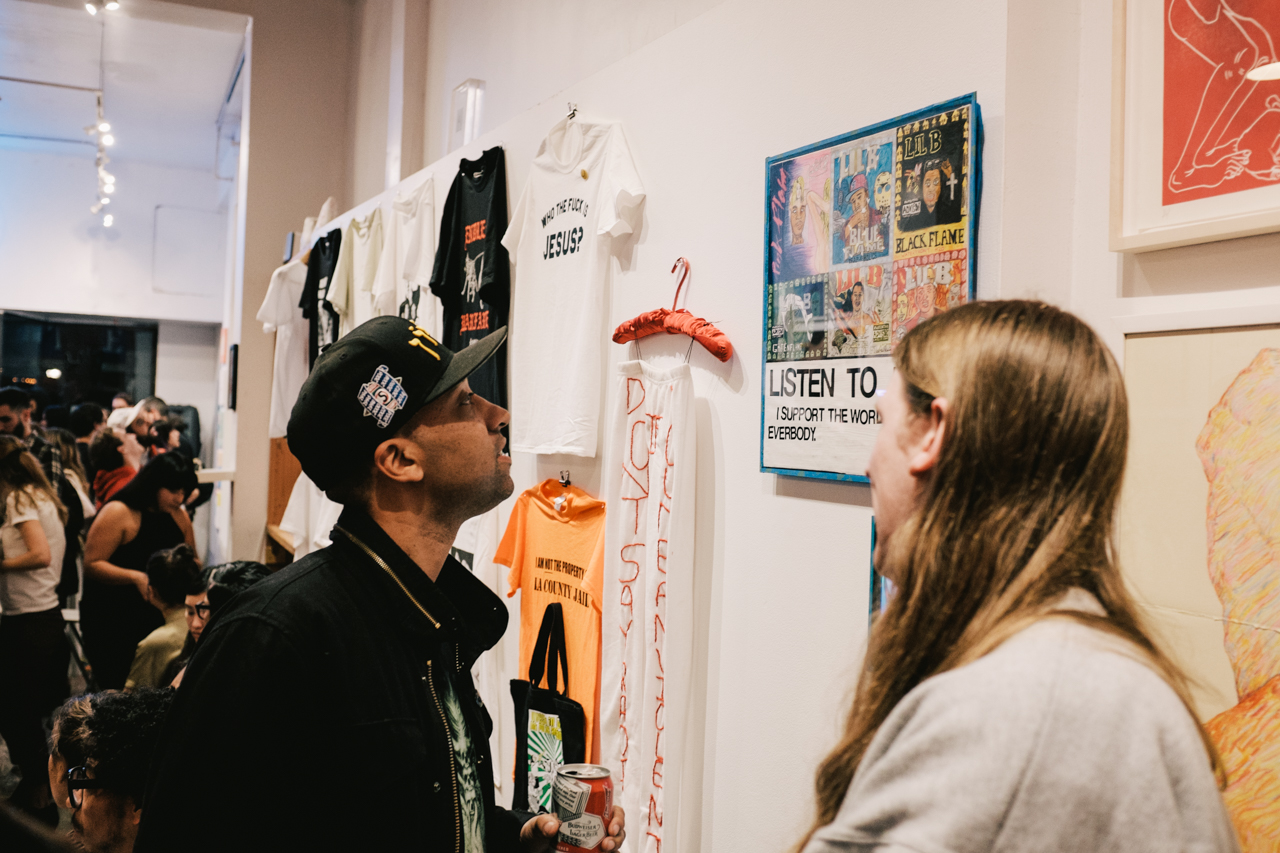 Sean Solomon's 12″ x 12″s. Read our interview with him here.