You would be hard-pressed to go to a club in Toronto's downtown and not hear a CMDWN song. The duo comprised of Atlanta native Ca$tro Guapo and Toronto native Fiji for the CMDWN have made a name for themselves in the city as well as a string of online followings. They initially started gaining attention after the release of "We Are Not"—an anthem declaring "we are not the same, I don't know you." The duo followed that up with "Wrist" which recently crossed the million plays mark on Soundcloud. Aside from these bangers though, there isn't too much publicly known about the international duo. We spoke to Castro to learn more about what he has planned in the coming months, ideal locations to perform, his relationship with Lil Yachty and more. Check it out below.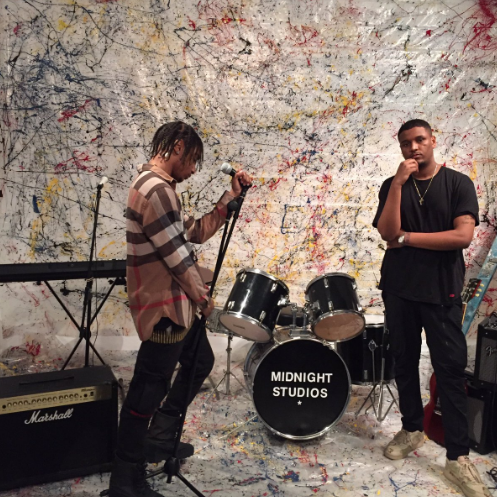 CHIEF BOSOMPRA: For those who don't know, how did CMDWN come to be? And how long have you guys been making music together?
CA$TRO GUAPO: CMDWN was created about a year and a half ago, and it started with us going to parties and events making connections… and then we started to feel more and more separate from everyone else because we started to realize we were mentally and physically different than the people around us. So we molded and developed our own wave, and we've been taking niggas' bitches together, ever since.
How do you feel about about artists like Anderson Paak who throw shade at artists like Lil Yatchy because of their lack of old school hip-hop knowledge?
I feel like that nigga gon' hate my ass cus I know just as much as Yachty to be honest, but what people have to realize is, kids like us were inspired by Soulja Boy and Lil B—not Biggie or 2pac.
Your song "Wrist" recently reached a million Soundcloud plays, how does that feel and why do you think your music resonates with so many people?
Yeah, that was a goal me and Fiji set from the day we made "We Are Not." I think people really fuck with our shit just because it's unique and I believe our music makes people happy.
What does a CMDWN fan look like? Or what are some character traits?
I feel like majority of our fans look like Zac Efron with a 'preme hoodie and some Bred 1s.
"Kids like us were inspired by Soulja Boy and Lil B—not Biggie or 2pac."
I was at your most recent homecoming show some months back and the energy level was very impressive. What do you enjoy most about live shows and would you rather do a homecoming show or a shows in foreign destinations?
When it comes to shows, I love them homecomings, because that's where the wave started, the root of CMDWN's wave is here in the city so the connection between us and the fans is much stronger. The lifestyle, the money, the bitches, the culture—it's all here in Toronto so the experience is always much more personal.
Atlanta has always been known for its camaraderie amongst artists, we recently saw you and Fiji spend some time there with Lil Yachty. How was that?
Yeah, we was staying with Yachty and Perry while we was out there. It felt great for me to go back home and I felt even better to bring my nigga with me. We're actually going back end of January, I don't know a better way to start the year off.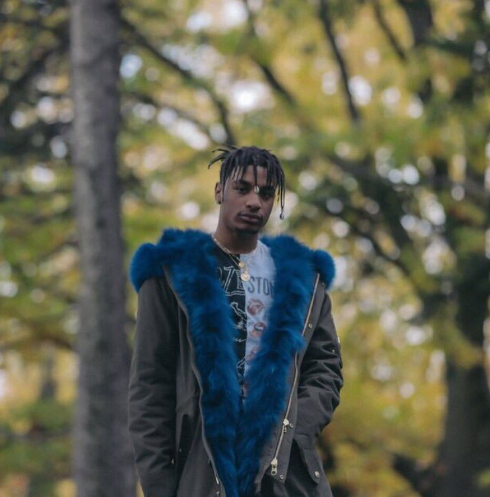 You and Fiji rap a lot about fashion from Ksubi jeans to Raf Simons adidas. Say you were in a burning building and could only grab 5 pieces from your closet what would they be?
If I could only grab 5 pieces, I'd put on as many pieces possible, and close my eyes and imagine I'm on a beach in Florida.
Brand affiliation and sponsorship is very big in music, entertainment, and social media these days. Are there any brands you guys are looking to work with or are currently working with?
Yeah, I agree it's very important, but at the stage that we're at in our career we are more focused on strengthening our own brand. Then, in the future we could pick from a larger variety of brands.
After dropping your project Atlanada are you guys planning on releasing another project in the near future? Is their a particular process when deciding which tracks to put on the album?
All we can say is ATLANADA 2 *flame emoji*
Any last words for our Hundreds readers out there?
We appreciate y'all at The Hundreds fuckin' with us, and expect lots of new music in the next couple of months.
***
Follow Castro on Instagram & Fiji on Instagram. Follow Castro on Twitter & Fiji on Twitter. CMDWN on Soundcloud. CMDWN official Website.