If you are anything like me then you love gadget/gear reviews. I am always interested in new products coming out even if they are from brands I am not too familiar with. I tend to get asked a lot as to which cameras I use or what I would recommend for a good bag etc. so I thought I would start sharing my thoughts on products I back here.
For me a good street bag for your camera is hard to come by. Sure there are some good bags out there but each have their pros and cons. With all the camera bags I have collected over the years I feel like a girl probably does with purses,clutches and hang bags. It made me realize that they are all good for a certain occasion, and todays bag is definitely made for the occasion of street photography. When I came up on this Niko camera sling bag by Chrome Industries I figured I would test it out and give a review here. Now I am not going to give you the type of review with the most technical details as to why this bag is good I am just going to give it to you from my experience so far.
Durability- This bag as you would come to expect from Chrome is well built and fully weather proofed. Being that I live in L.A. I have yet to fully test this out but if the day were to come when unexpected rain were to hit I would definitely feel confident my gear wouldn't be compromised.
Comfort-I have used this bag  packed with a Fuji X-E1 with a 35mm 1.4 lens attached,a Sony rx-100,keys and my iphone 4s with a mophie case and let me tell you it felt fine on. Now that may not seem like much but when you are walking/running around trying to take pictures some bags can get pretty uncomfortable or cumbersome but this felt very comfortable. The support was awesome and easy to adjust and the fact that it is a sling bag made it easy for quick access to any one of these items.
Who is it for?- This is always a good question that one might ask when looking at a bag, I would say this is for the person with a point and shoot camera or compact dslr system. It is definitely not sized for anything like a 5D Mark III but definitely a sony NEX 7 or the Fuji X-E1 or the X-Pro1,etc. It has one divider in it which leaves plenty of room if you are bringing the essentials. And I would say this is a great bag  for when you are going out but don't want to bring the bulky one that you would use for a bigger camera. It works very well in the realm of street photography and for other environments I would imagine such as snowboarding. They also made a genius move by sewing in a cleaning cloth to the inner compartment which as anyone who takes photos knows those things can be lost really easily.
There it is short and simple, I posted some pics below to showcase the bag but if you want more details feel free to check out Chrome Industries site. In the end if you are a street photographer and want a good bag for walking around I highly recommend this.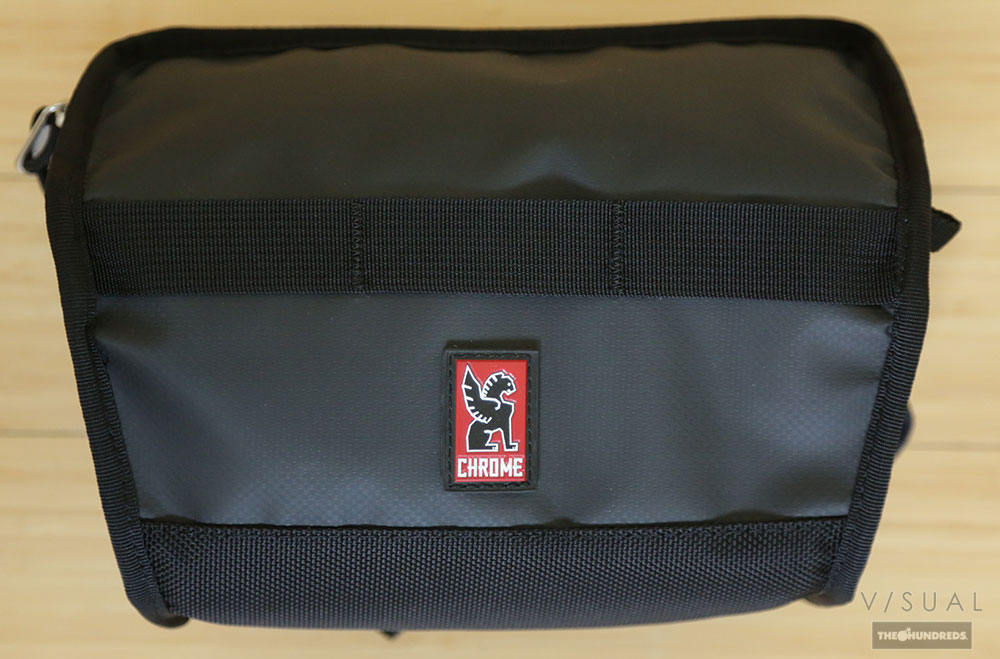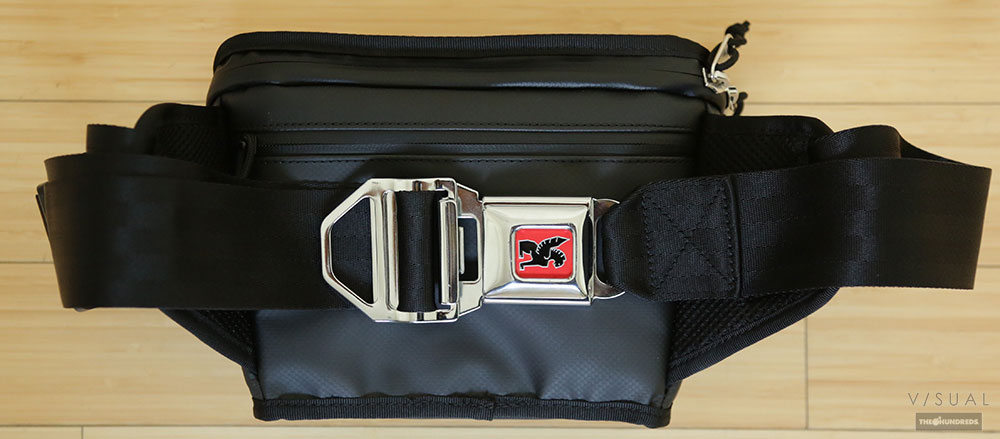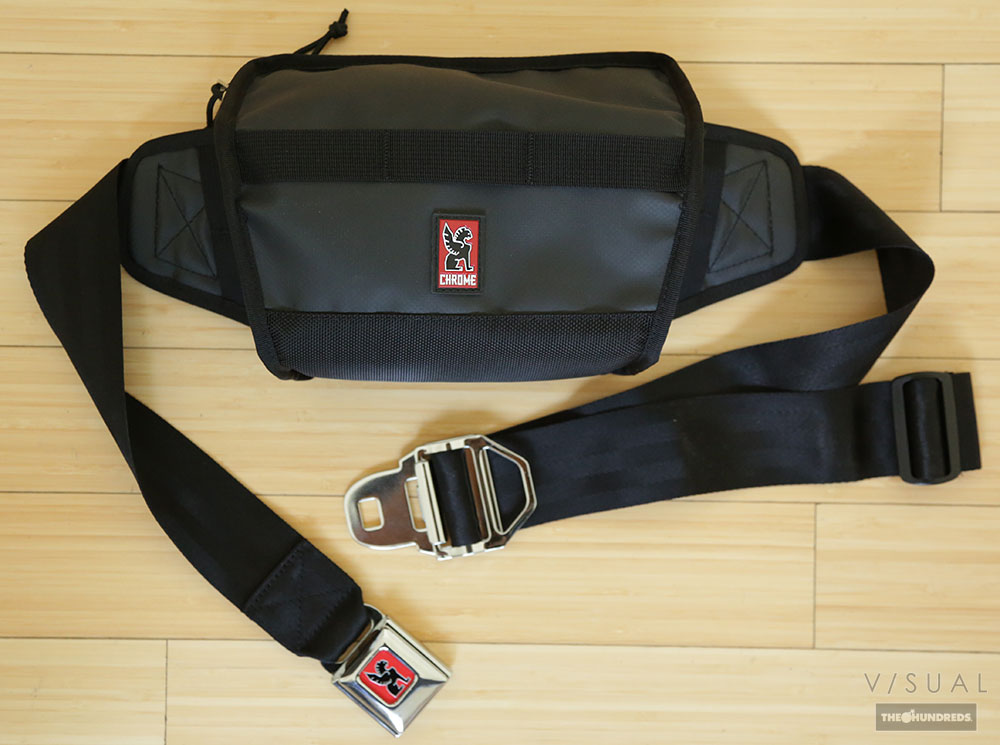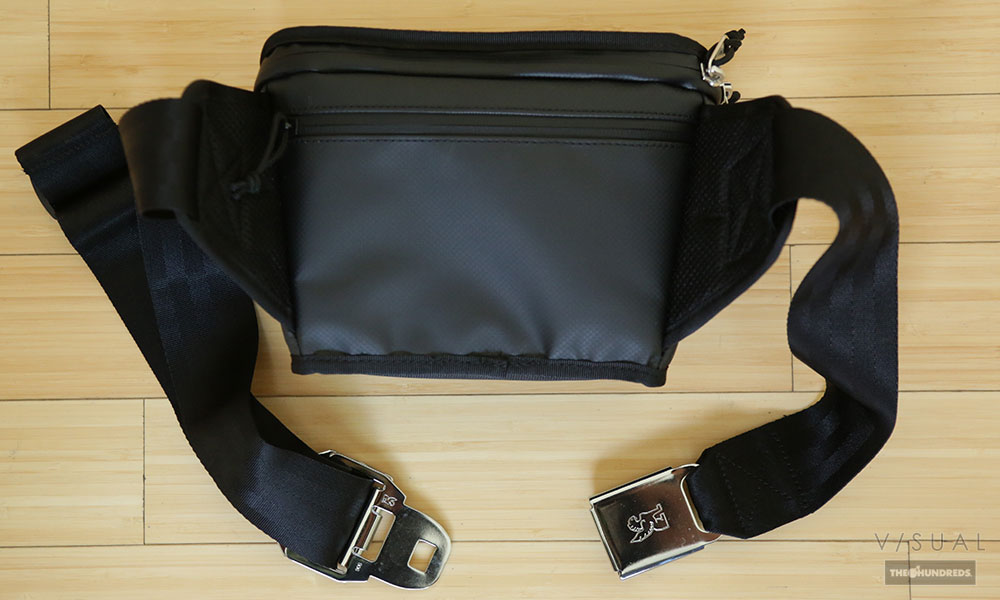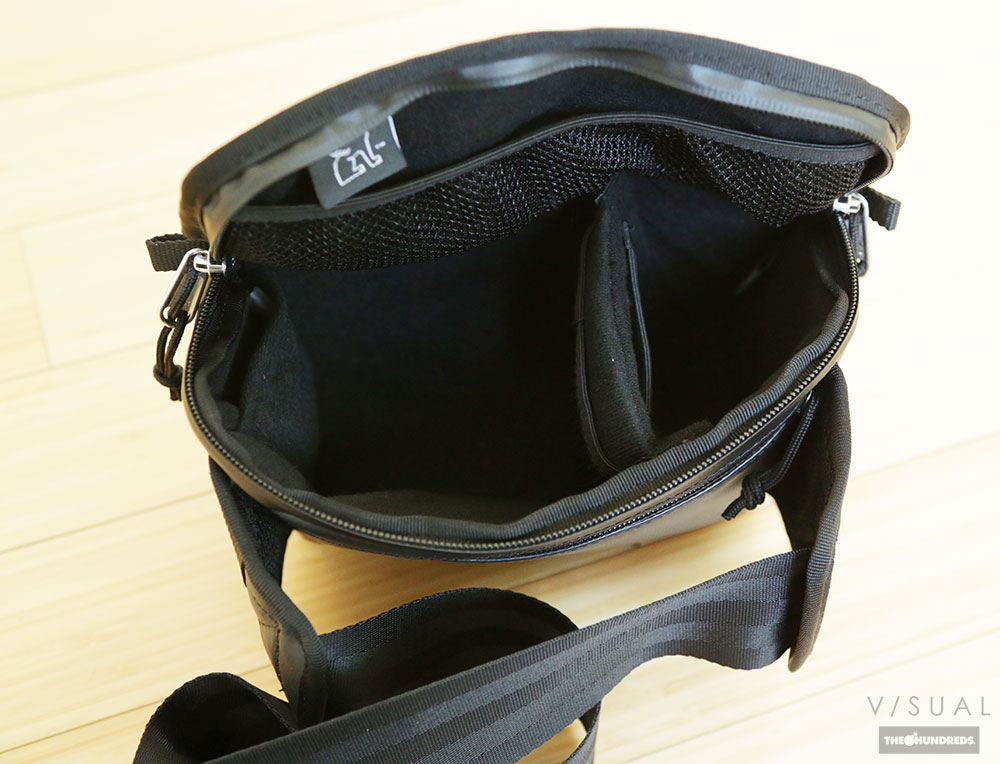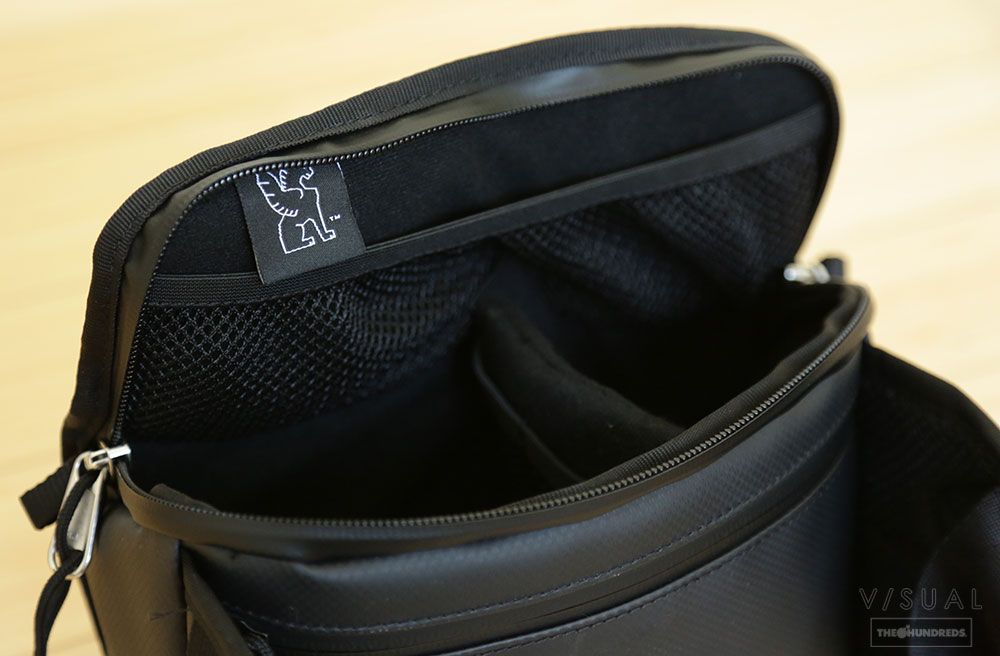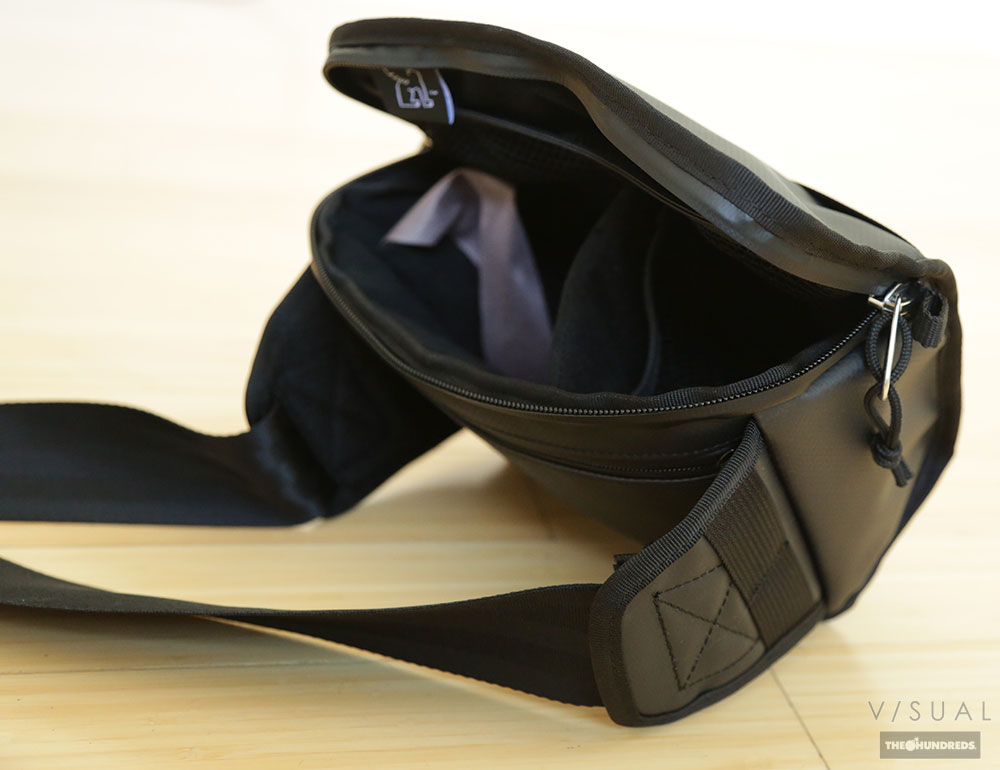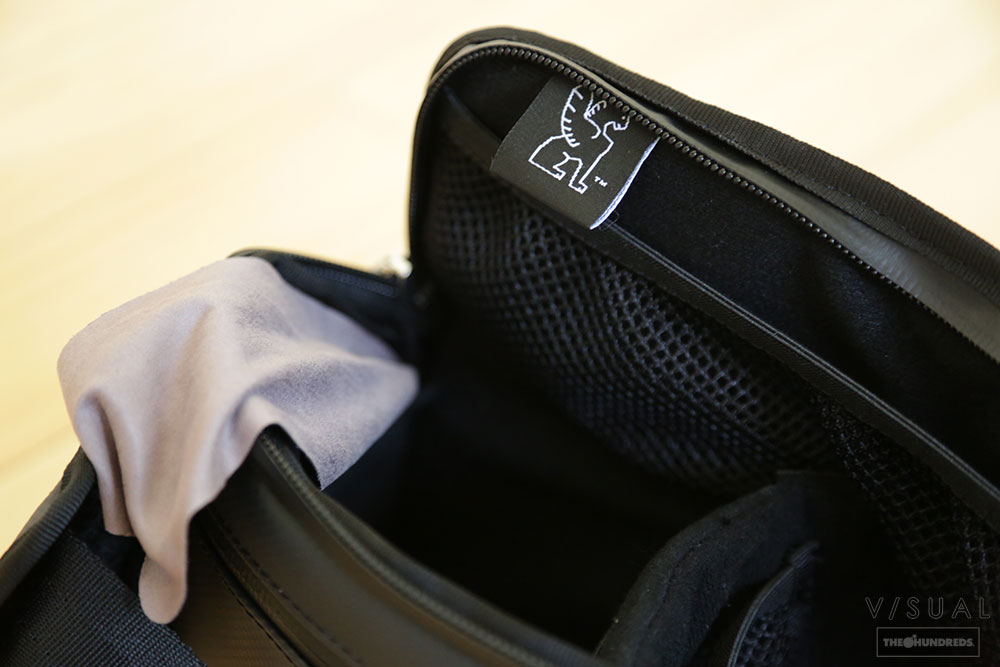 Going to say it again…. fucking genius.