There's just something about magazines. Perhaps it's the feel of them, glossy—almost slippery—between our fingertips as we thumb through the pages. Or maybe it's the layouts; beautiful photography arranged neatly or eye-catching illustrations, satisfying that right brain part in all of us. They're tangible, force us to read linearly, without distraction from browsers on a screen. Whatever it may be, print has seen a resurgence in the past digital decade, that's reminded us that the phrase "print is dead" is a lie. Just look at London's thriving magazine institution, magCulture.
magCulture is a true haven for the avid magazine reader, with an endless well-curated stock of every beautiful magazine imaginable with a variety of languages to choose from. The flagship shop on London's St. John Street even has a fully functioning design studio in the back of it—a place full of imaginative spirit. It's the brainchild of creative director, Jeremy Leslie, who's been in the industry for more that 25 years either designing magazines, writing books, promoting events, or participating in lectures and symposiums—always with print and publishing as the subject matter.
Our writer Manos Nomikos caught up with Jeremy Leslie about magCulture's brick-and-mortar shop, the challenges of independent publishing, and what type of person rolls through the shop on a day-to-day basis.
-The Hundreds Staff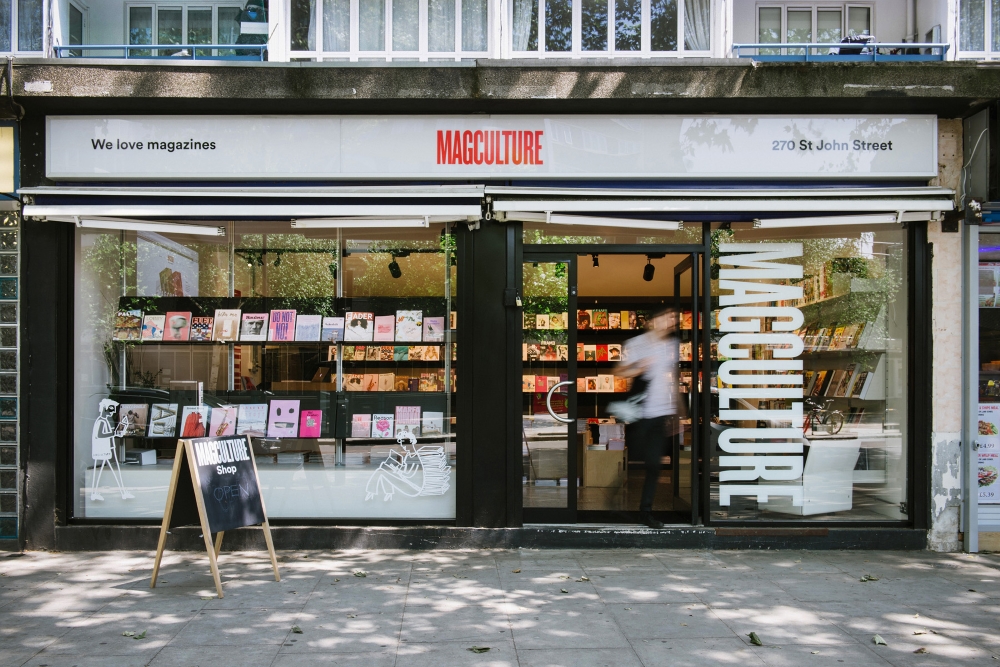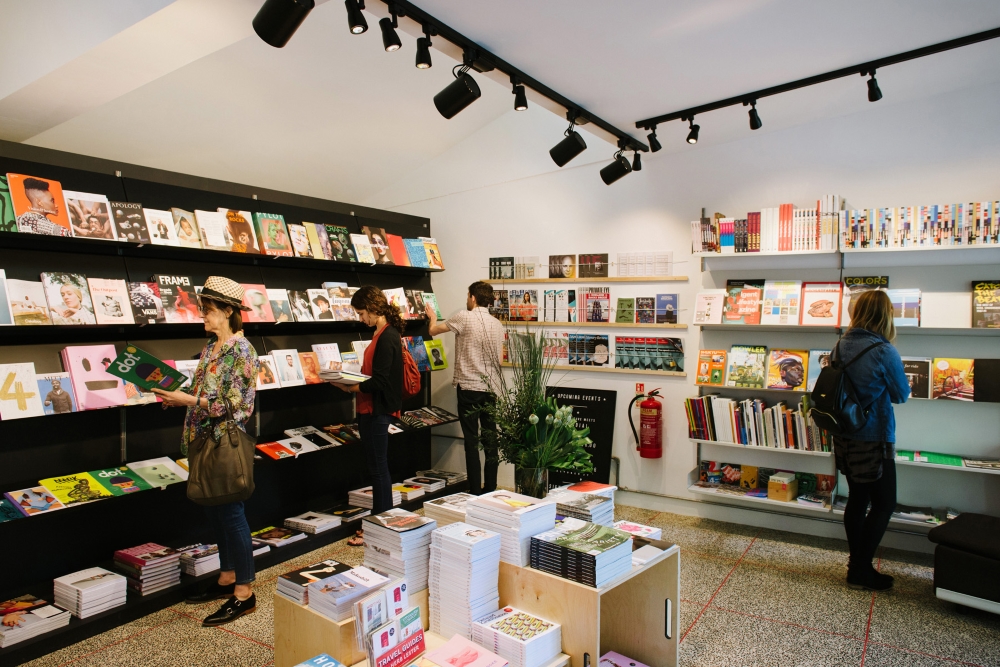 MANOS NOMIKOS: It's not the best time for independent retail shops but you made the move opening one. On the same note as well, we were all hearing print is dead but obviously it's not...
JEREMY LESLIE: It's not easy opening an independent shop, but it is not impossible. There are many good examples in London and what they have in common is a strong sense of identity, unique stock, and confident presentation. As for "print is dead"—that idea has long been disproved. While many sectors of print suffer, others boom. We stock 350 indie magazines and could easily triple that if we just took every magazine that is available.
What type of people buy magazines from your shop?
Every type of person visits the magCulture shop. Men, women, young people, older people, local people, others from across the globe—truly every type. Some arrive to pick up one very specific magazine, stride in, find it and go; others come and spend an hour carefully looking at every item we stock. They buy one magazine or ten, in every combination. And of course some buy none!
"If you wish to simply make money, become a lawyer or hedge fund manager. If you want something more fulfilling, make a magazine."
We have established the shop as a hub for all things magazine. We stock the obvious titles, best-sellers, and also rare specialties from across the world. We are often the only UK stockist for some titles, and are always looking for new magazines from different countries.
How does an independent magazine make money? Or is making money not the main issue for many of them?
If you wish to simply make money, become a lawyer or hedge fund manager. If you want something more fulfilling, make a magazine. Do it well and you might begin to make a living. Do it really well and get lucky, you could make good money. But that's not the point!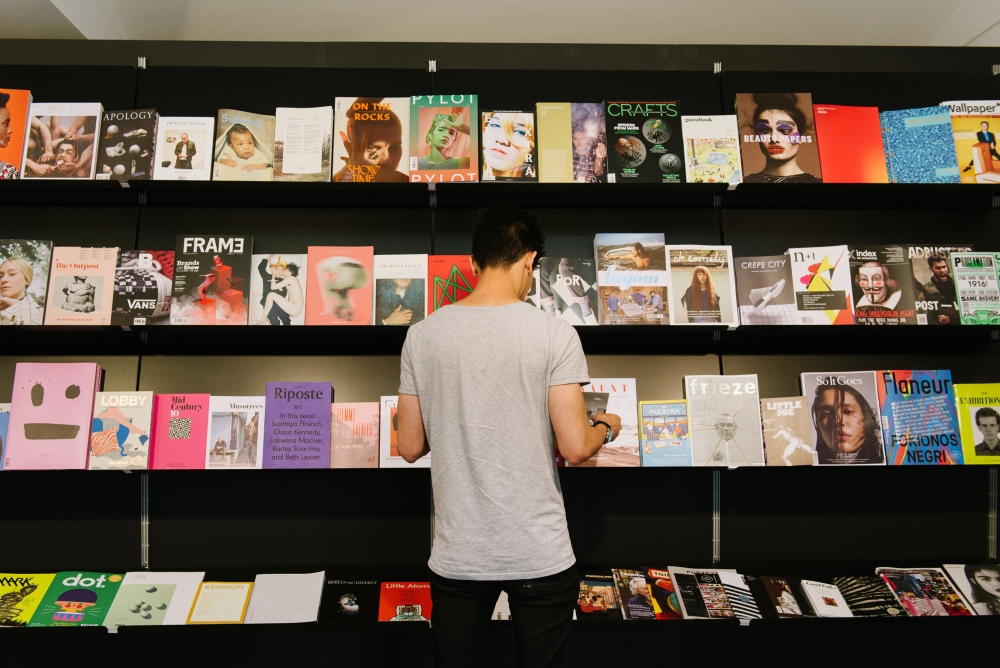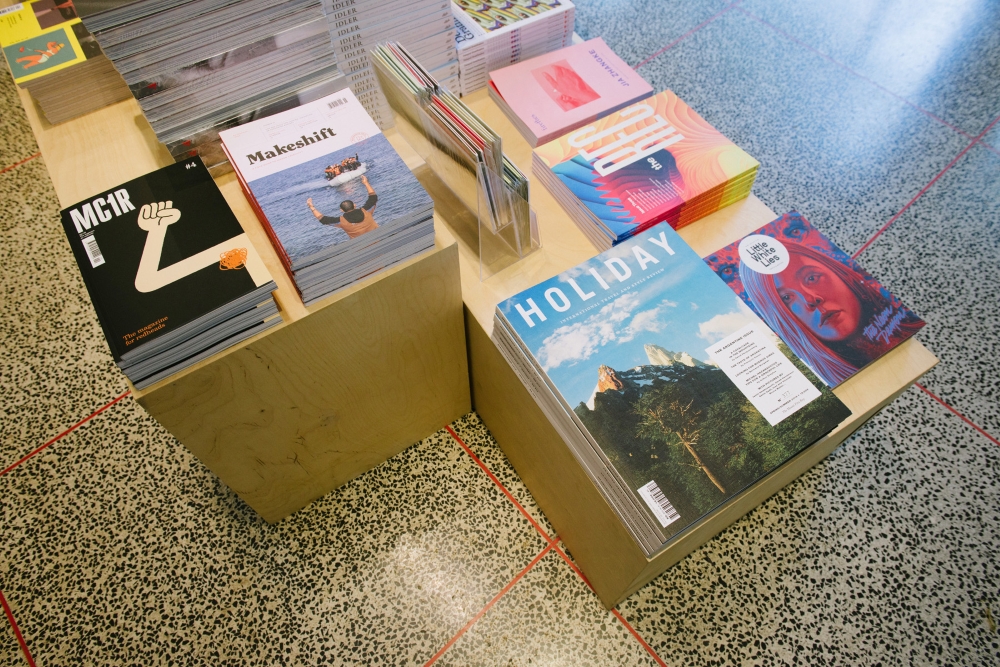 How is the state of independent and mass magazines in 2016? Is the gap closing and the bigger the publishers, the bigger the financial challenges?
Sales of the most successful and less successful mainstream magazines are crossing over, yes. Big publishers have larger staffs, bigger offices, and more costs to cover. Small publishers have a start-up mentality—they are lean, often based from home, so low overheads and more flexible in terms of costs.
Also, how is the state of magazine design nowadays? From my personal perspective, a lot of magazines look the same: minimal layout, same fonts, etc. Maybe this comes out of necessity? What is the balance in between content and design?
Come to the shop and check the variety! This is a golden age of magazine creativity. But of course there are themes and trends, and minimalism has been one. This is partly because it is a low-cost—money and time—design aesthetic, I think, but also it makes a clear separation from the mainstream and its often manic need to mix fonts colors and styles.
But we're seeing more messy, deliberately non-minimalist designs in magazines now. There's always a reaction to the reaction!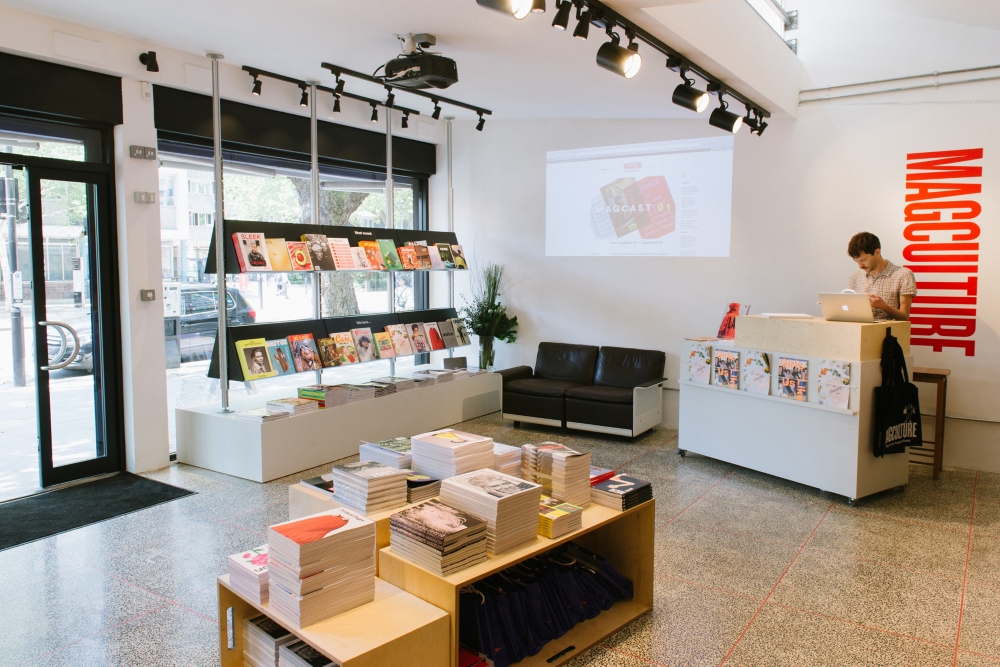 Generally, what are the challenges for an independent magazine to find its niche and readers?
Finding your niche and reader is the challenge! The essential thing is for your magazine to be your magazine, not a copy or adaptation of another magazine. Be brave—you're doing it yourself so make mistakes and learn what works.
Kind of a standard question but always interesting—what are the magazines you enjoy the most these days?
My interest comes from the design side, but I want good content too. It's the mix of design and content that appeals to me, not just whether something is indie or not. Every time I'm asked I have different favorites, but right now I can offer The New Yorker, The Happy Reader, Télévision, The White Review, and The Plant. All very different but all combining design, imagery, and content in compelling ways to tell stories.
***
Visit magCulture's storefront at 270 St John Street, London
Tel: +44 (0)203 759 8022
images via magCulture