If there's anything we know for damn sure, it's that Joshton Peas (formerly of Peas & Carrots INTL) is always two steps ahead and up to something good. His new management company Ain't Shit Funny Entertainment just finessed the world with their first artist, Pinky Liberachi, a few weeks ago with his R&B single "New Exes." It's a beautiful guitar-laced R&B track, written, produced, and performed all by Pinky (If you admired that incredible guitar solo at the end of Bryson Tiller's original version of "Don't," that was Pinky). He's doing something new, re-introducing real instrumentation and soul back into R&B, which has arguably been hijacked by rap in the past couple years.
Today, the multi-talented Lexington, Kentucky R&B crooner premieres the new music video for "OMW" below. This track written and produced by Pinky will be on his Love Pink EP dropping on Valentine's Day via Hoodstock Records this Sunday.
Joshton Peas discovered Liberachi when his friend sent him a link to his music on Twitter. When he was out on a business trip in North Carolina, he decided to stop by Kentucky to hang out with Pinky, see him play a show, and the rest is history. "The feeling his music gave me was something I hadn't experienced in a really long time," says Peas.
R&B has largely been co-opted by rap and trap beats, so Pinky's music goes against the grain. Peas remembers, "I just felt like, I know that this music's good music and I wanna stand behind it and get it out in the world." Joshton Peas likens the way Pinky Liberachi's music affected him with the way he felt when he heard Kanye West's music the first time, reminiscing on how Ye shook up the rap world at a time when it was driven by a lot of harder hip-hop. Pinky might just do the same with R&B.
"I wanna touch the people and give 'em something familiar to grasp with a new twist. Bring back the instrumentation," Pinky told Complex last month. "Bringing back the r&b roots. The real."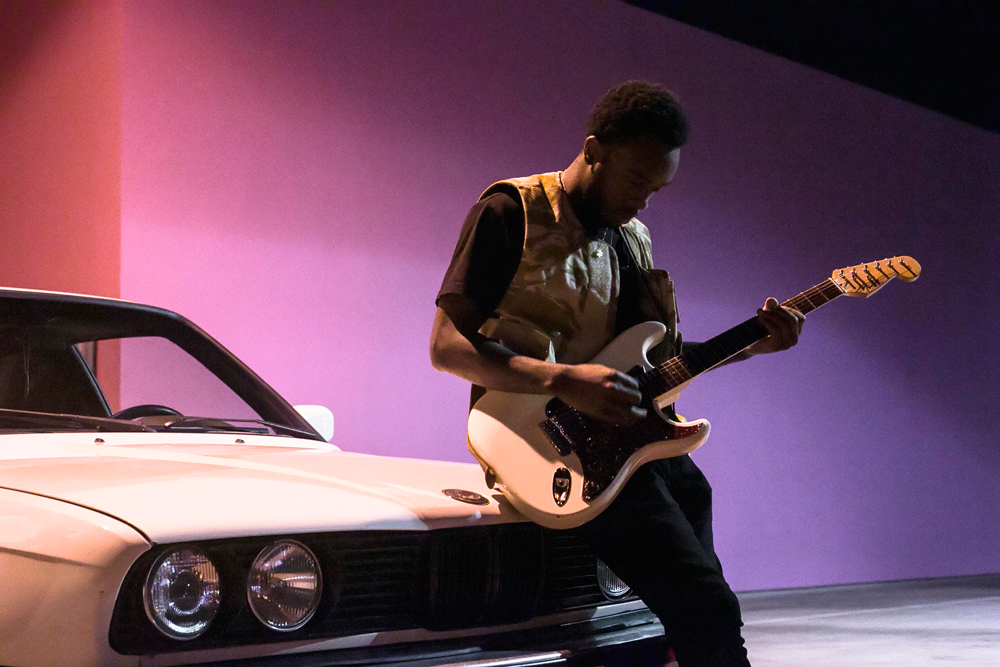 ***
Follow Pinky on Soundcloud.